Amazon Prime Day 2021: best smart home deals
Your home may be lovely, but it ain't the smartest. Not yet anyway...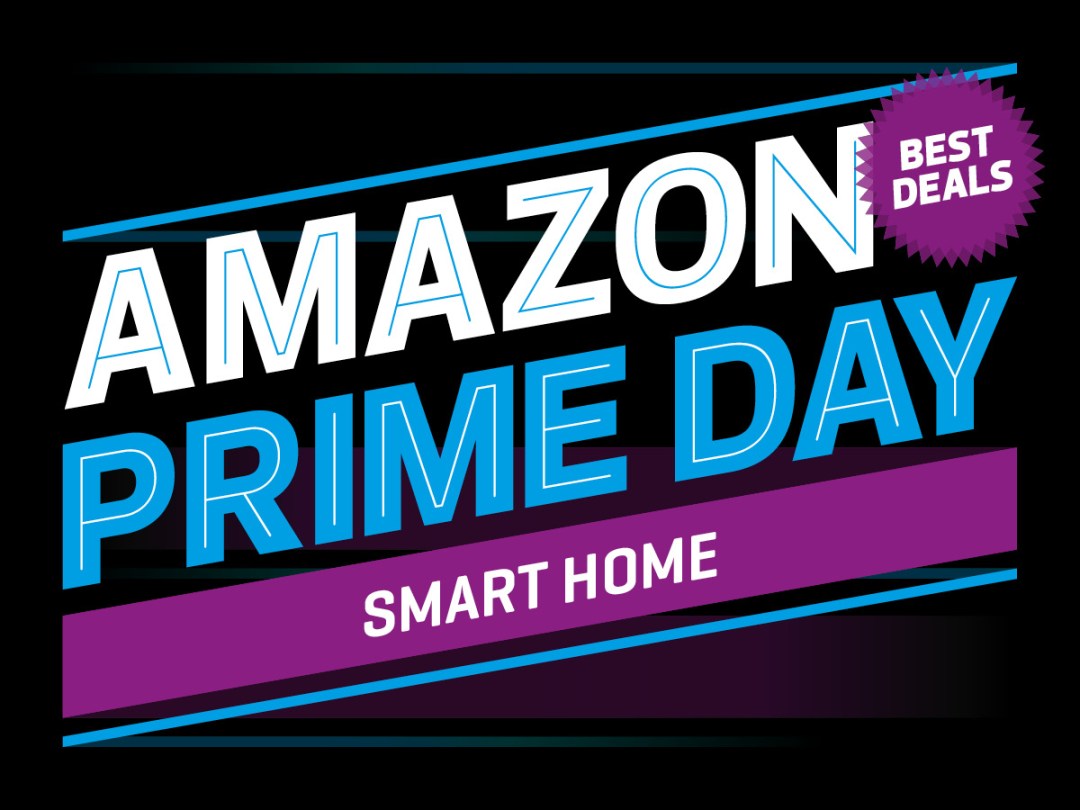 Once you start putting Smart Home tech in your house, it can be a little difficult to wean yourself off it. You'll start with a thermostat, and before you know it you've replaced every light in your home with a smart bulb. Thankfully, there are plenty of smart home deals as part of Amazon's Prime Day 2021, and we've picked out all the best ones to feed your addiction.
iRobot Roomba i7+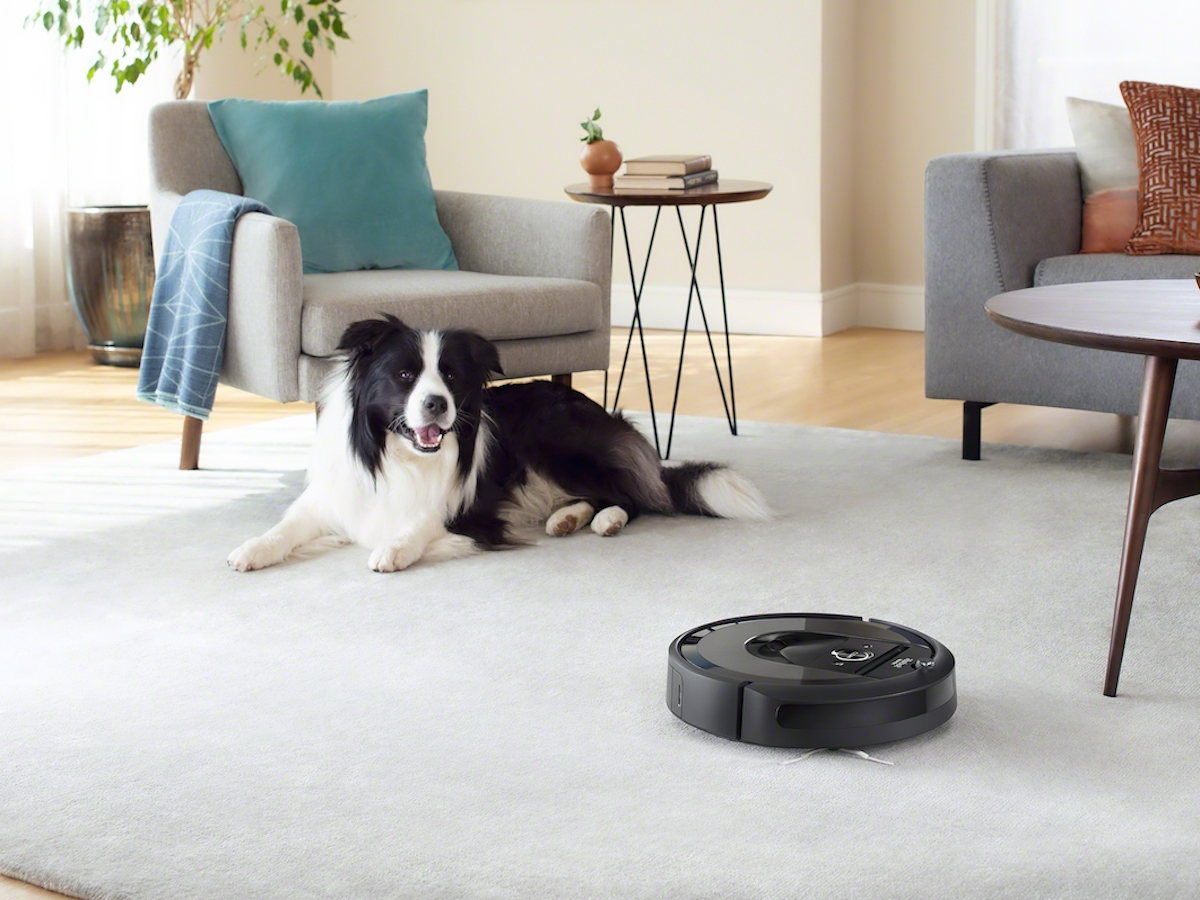 A decent robot vacuum cleaner can be crazy expensive and while the iRobot Roomba i7+ isn't exactly cheap, knocking £200 off on Amazon Prime Day certainly helps.
For up to 60 days, the i7+ automatically empties its bin into the Clean Base Automatic Dirt Disposal with AllergenLock bags that use four layers of allergen blocking material to trap 99% of pollen and mould. Great news if you suffer from hay fever.
With advanced navigation, the i7+ can clean messes where you want, when you want. And equally important, it can stay out of where you don't want it to go. Amazon Alexa and Google Assistant voice commands are good here too. Dog not included. Repeat, the dog is not part of the deal.
Live until 22 June Was: £799.99 | Now: £599.99 (saving 25%)
Panasonic SD-ZB2502BXC Stainless Steel Bread Maker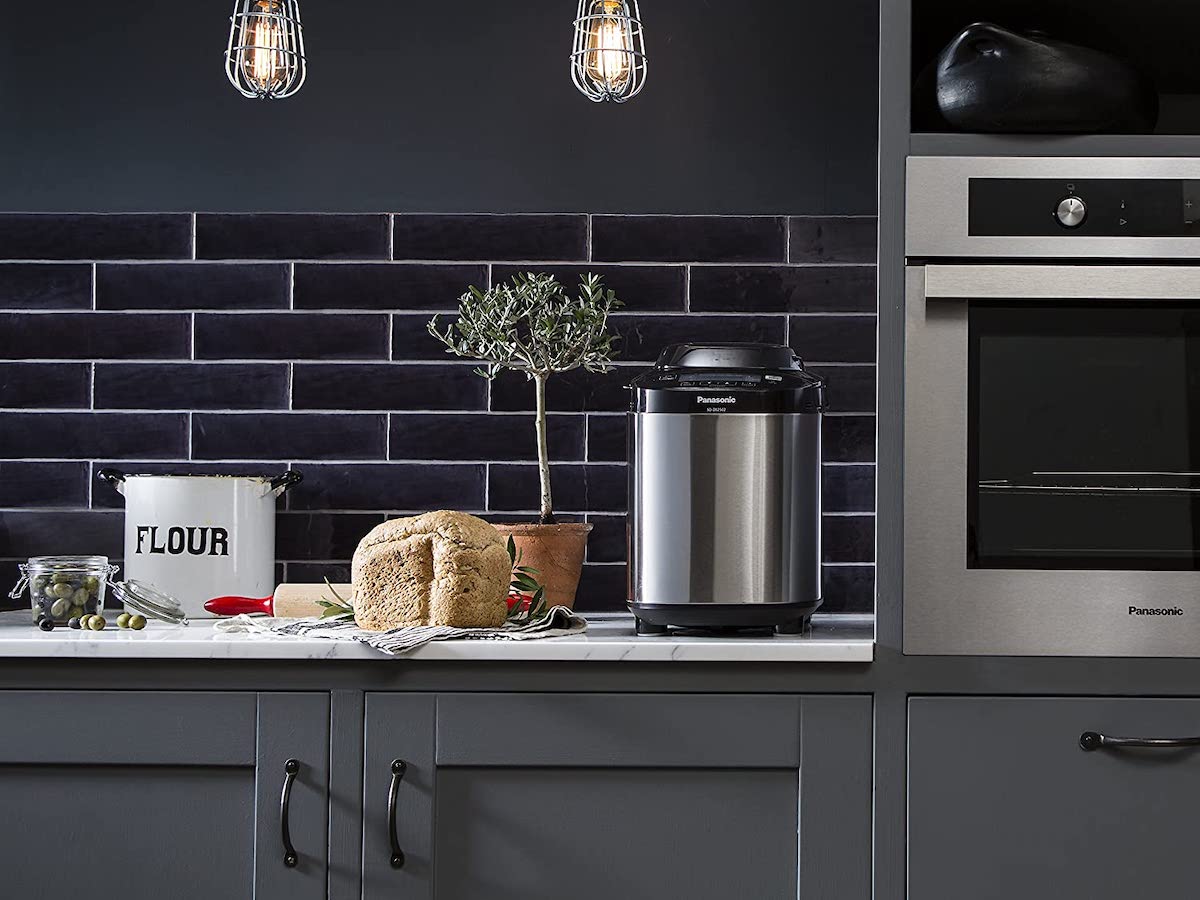 Make hay while the sun shines, bake bread when it's lashing it down – Amazon Prime Day to the rescue. Panasonic's SD-ZB2502BXC Stainless Steel Bread Maker uses its loaf so you don't have to when it comes to the crunch, of your crust.
The machine has 27 bake and dough modes, a digital timer, a raisin/nut dispenser for mixing additional ingredients at just the right time for even distribution and a yeast dispenser – unique to Panasonic – dropping yeast automatically so your bread rises as it should for a fluffy or dense loaf.
Live until 22 June
Was: £160 | Now: £125.99 (saving 21%)
Shark Lift-Away Upright Vacuum Cleaner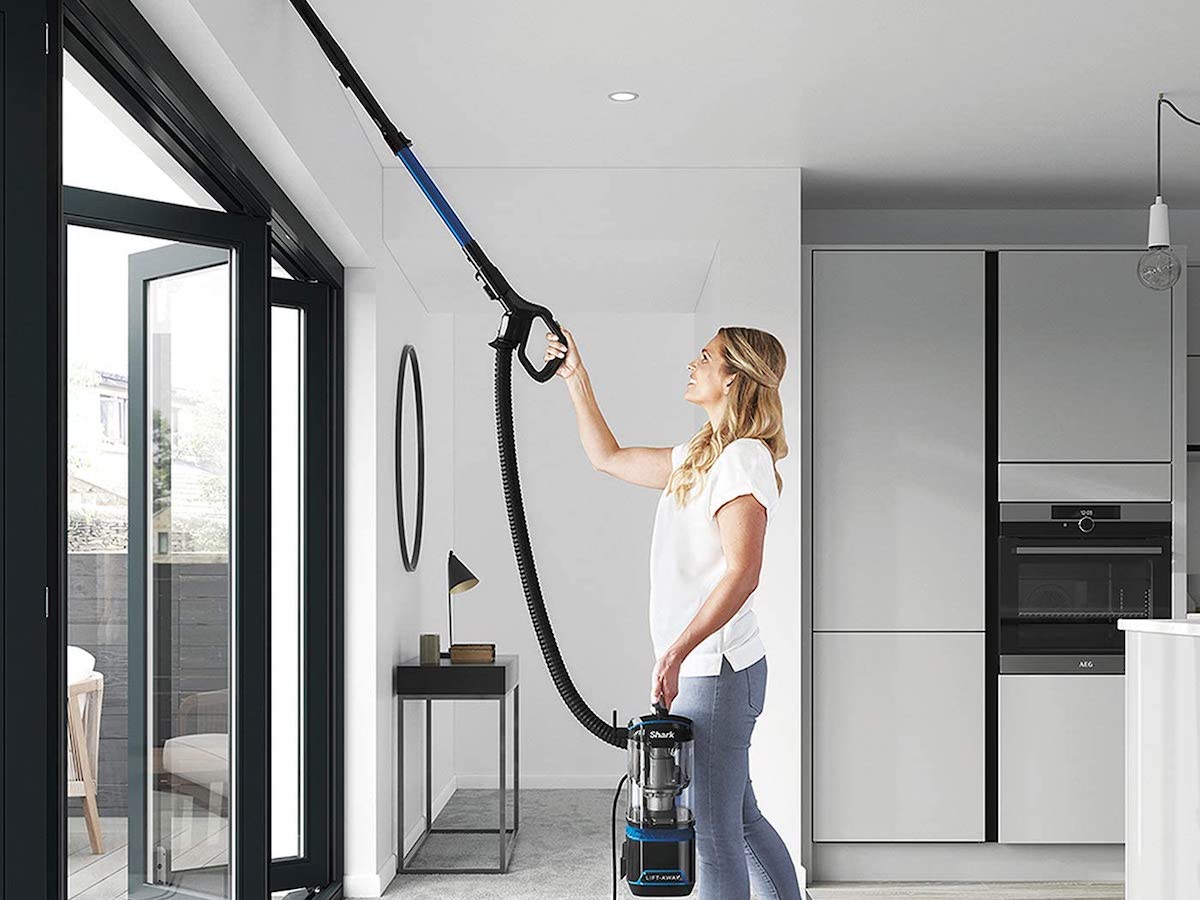 We recently reviewed the Dyson V15 Detect Absolute, an all-conquering vacuum cleaner with a laser head. Dyson's rival, Shark, doesn't currently have anything to match it, which is a shame because then you'd have a Shark with frickin' laser beams attached to its head, but that doesn't stop the Shark Lift-Away Upright Vacuum Cleaner being a very good – and much more affordable deal – if you're looking to clean up on Amazon Prime Day.
The smart part here is that you can use it like a standard upright, or detach it and use it as a handheld to get to hard to reach places.
Live until 22 June
Was: £249.99 | Now: £139.99 (saving 44%)
Ring Video Doorbell Wired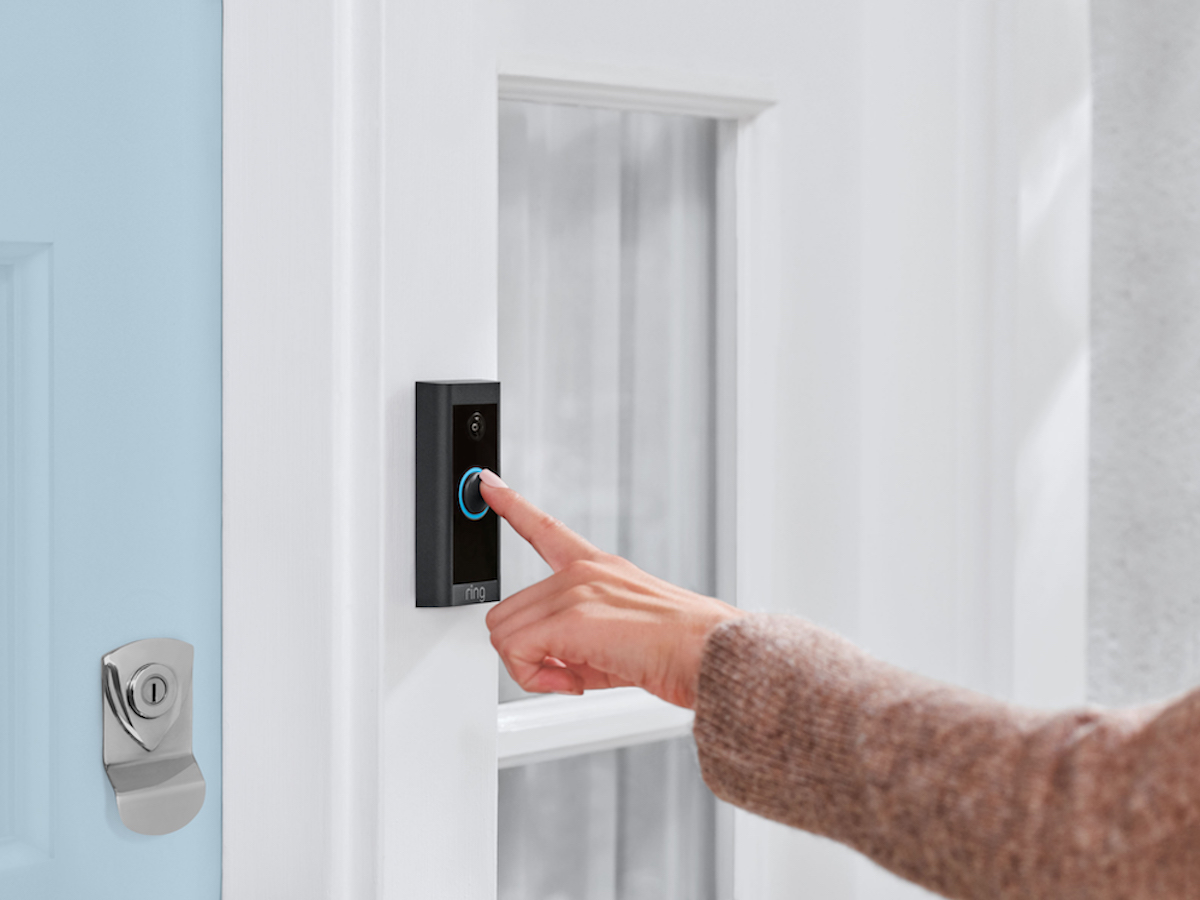 Who's that knocking at the door? Who's that ringing the bell? Even if it is the peeps from the Postcode Lottery it's easy to identify them from anywhere in the world with the Ring Video Doorbell Wired – arguably the ultimate front door snooper for keeping tabs on visitors.
The 1080p doorbell includes two-way talk, advanced motion detection, customisable privacy settings and there's a 30-day free trial of the Ring Protect Plan so you can record, review and share footage to catch culprits. Naturally everything is Amazon Alexa compliant too.
Live until 22 June
Was: £49 | Now: £35 (saving 29%)
EZVIZ Security Camera Outdoor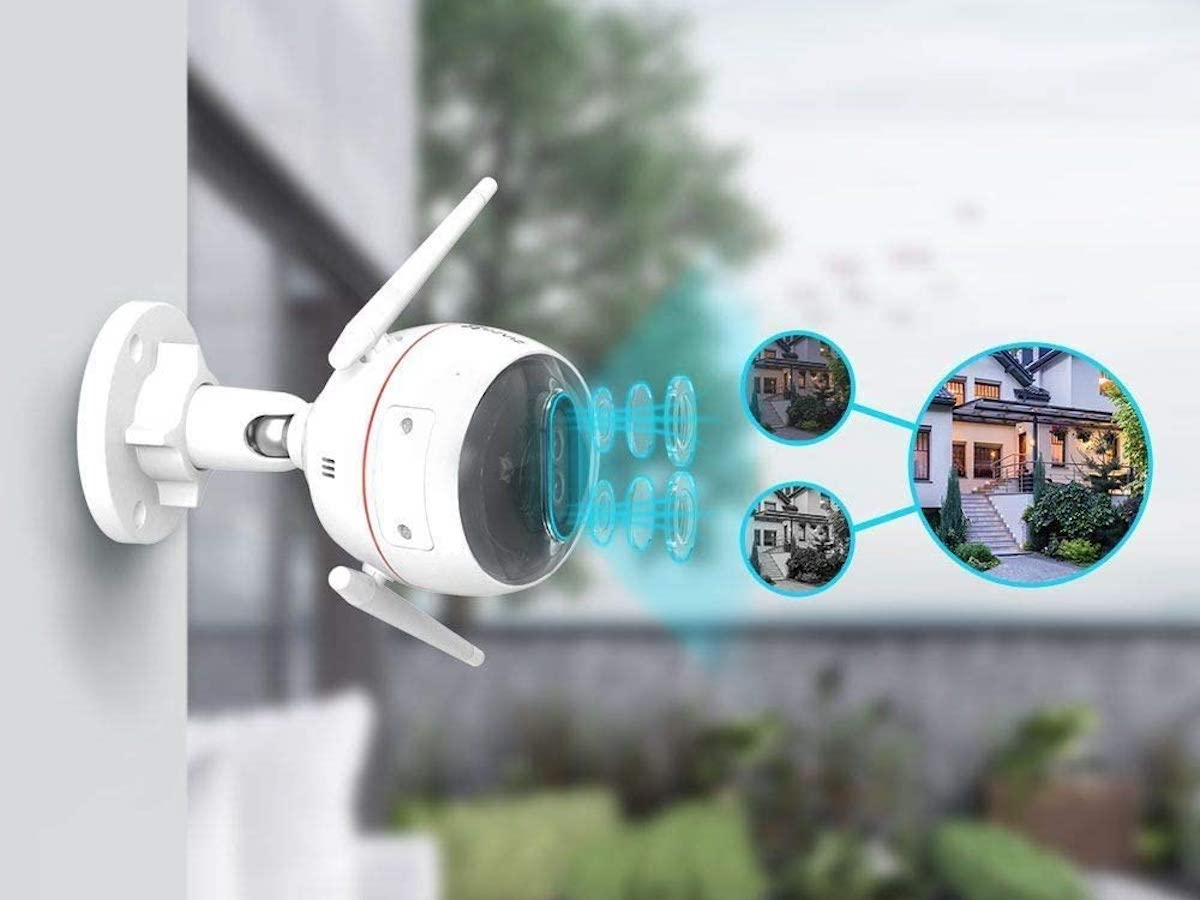 Looking like something aliens have dragged down to Earth, the Ezviz Security Camera Outdoor is a 1080p exterior snooper with a customisable alarm system, two-way audio, intelligent AI algorithms, and colour night vision to you'll get a good idea of the disco shirt your burglar has decided to dress themselves in.
The tech works by using one lens to record ambient brightness while the other captures colour information. Then the two images are then merged to create one image. Intelligent person and vehicle detection is included and you can select specific motion zones too.
Oh, and Ezviz included subscription-free video storage with a microSD slot supporting up to 256GB of data.
Live until 22 June Was: £129.99 | Now: £99.99 (saving 29%)
Amazon Echo Dot (4th Gen)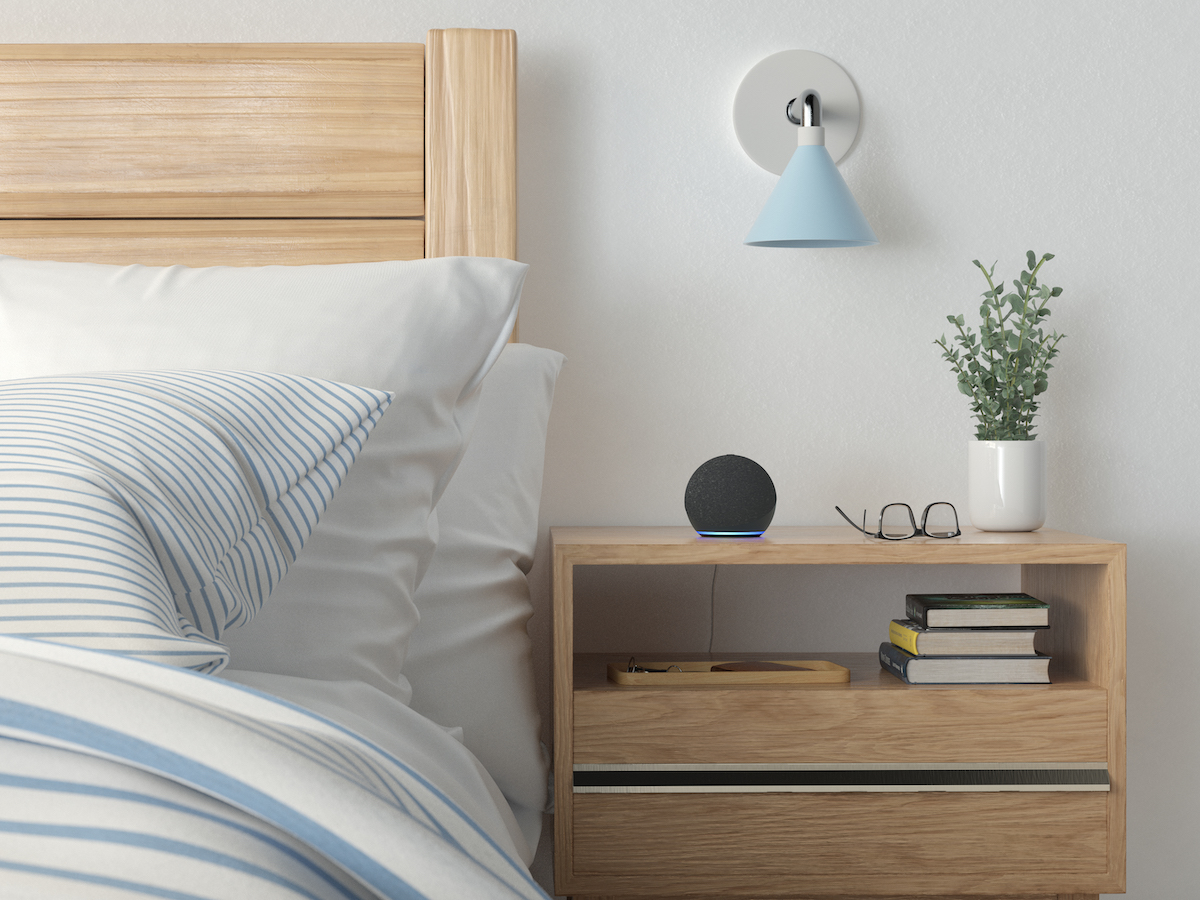 If you're putting together an Alexa fortess then smart speakers don't come any more essential than the diddy Amazon Echo Dot (4th Gen).
The entry level orb provides voice controls for all your entertainment, multiroom music requests and smart device demands, plus it acts as a crystal ball for news and weather notifications. Flick the microphone off button and Amazon claims you've got instant privacy too.
Amazon's Prime Day deal includes Amazon Music Unlimited free for six months, representing a whopping 74% saving.
Was: £97.93 | Now: £25 | Saving 74%
Blink Mini security camera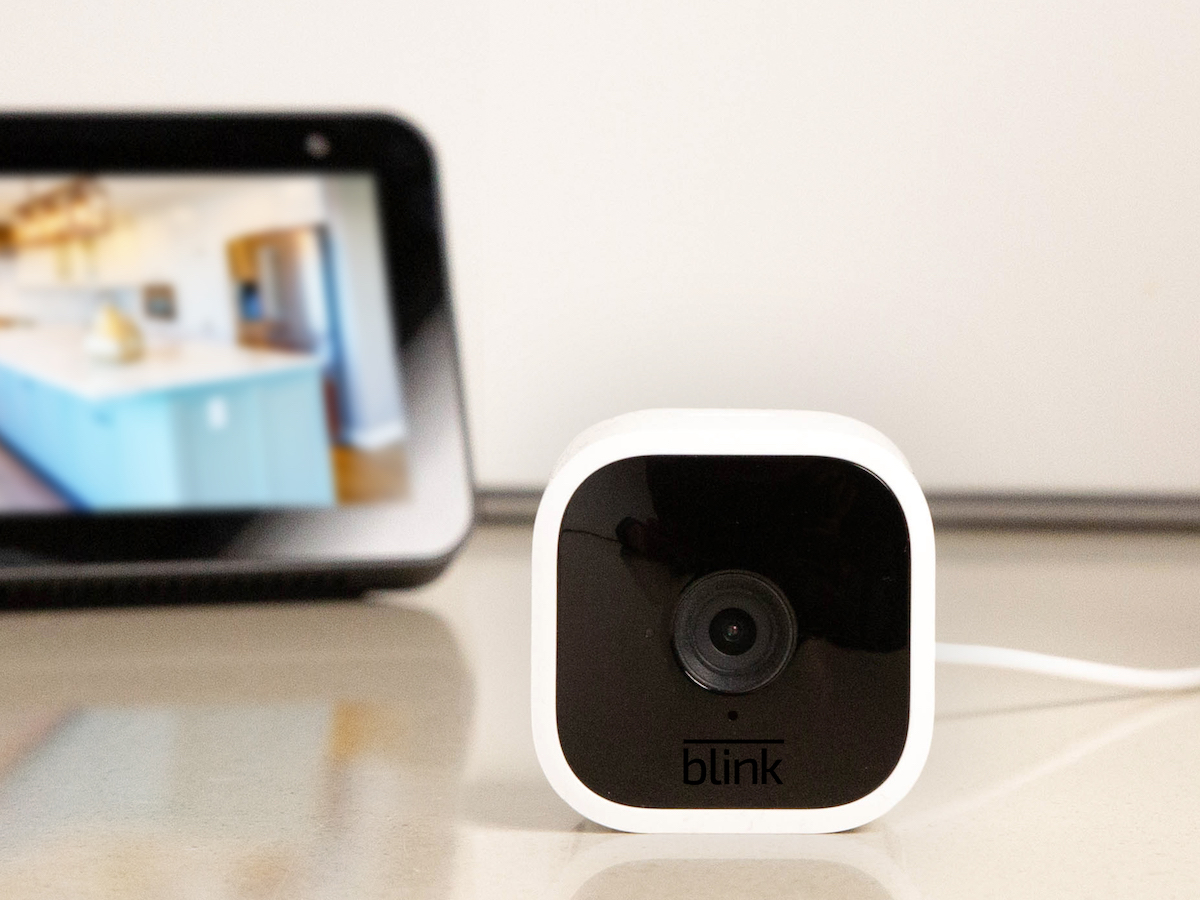 With two-way audio, motion detection and Alexa integration, this tiny 1080p security camera is ideal for keeping tabs on the inside of your home while you're away.
Like Ring, Blink is now an Amazon company, so you know it'll work seamlessly with Amazon devices. The deal includes a free trial to the Blink Subscription Plan, but the Blink Mini will allow local video video storage instead if you'd rather not share footage on the Cloud. A Blink Sync Module 2 (sold seperately) is required though.
Live until 22 June
Was: £34.99 | Now: £21.99 (37%)
Philips air purifiers
There's an enormous tree-planting push to turn farmland into forests to hit the UK's net-zero goals – potentially bad news for Clarkson's Farm – but if you're looking for a more immediate solution to the smog you're inhaling there are some great deals on Philips' air purifiers.
We love an air purifier and Philips' models seem sleeker than most. The awesome-looking Philips Connected Air Purifier Series 2000i is for medium to large rooms, and automatically monitors and purifies your pad, removing 99.9% of bacteria in the air within an hour.
Hay fever sufferers rejoice! There's an Allergen Mode for those sensitive to pollen, pet hair and more, while everything can be tracked in real-time using the purifier's app.
Alternatively, the Philips Series 800 Air Purifier is for smaller rooms and can remove 99.5% of ultrafine particles, such as dust, pollen, allergens, gases, bateria and viruses.
Live until 22 June
Philips Connected Air Purifier Series 2000i was: £400 | Now: £249.99 (38%) | Buy from Amazon here
Philips Series 800 Air Purifier was :£150 | Now: £99.99 (33%) | Buy from Amazon here
tado° Wired Smart Thermostat Starter Kit V3+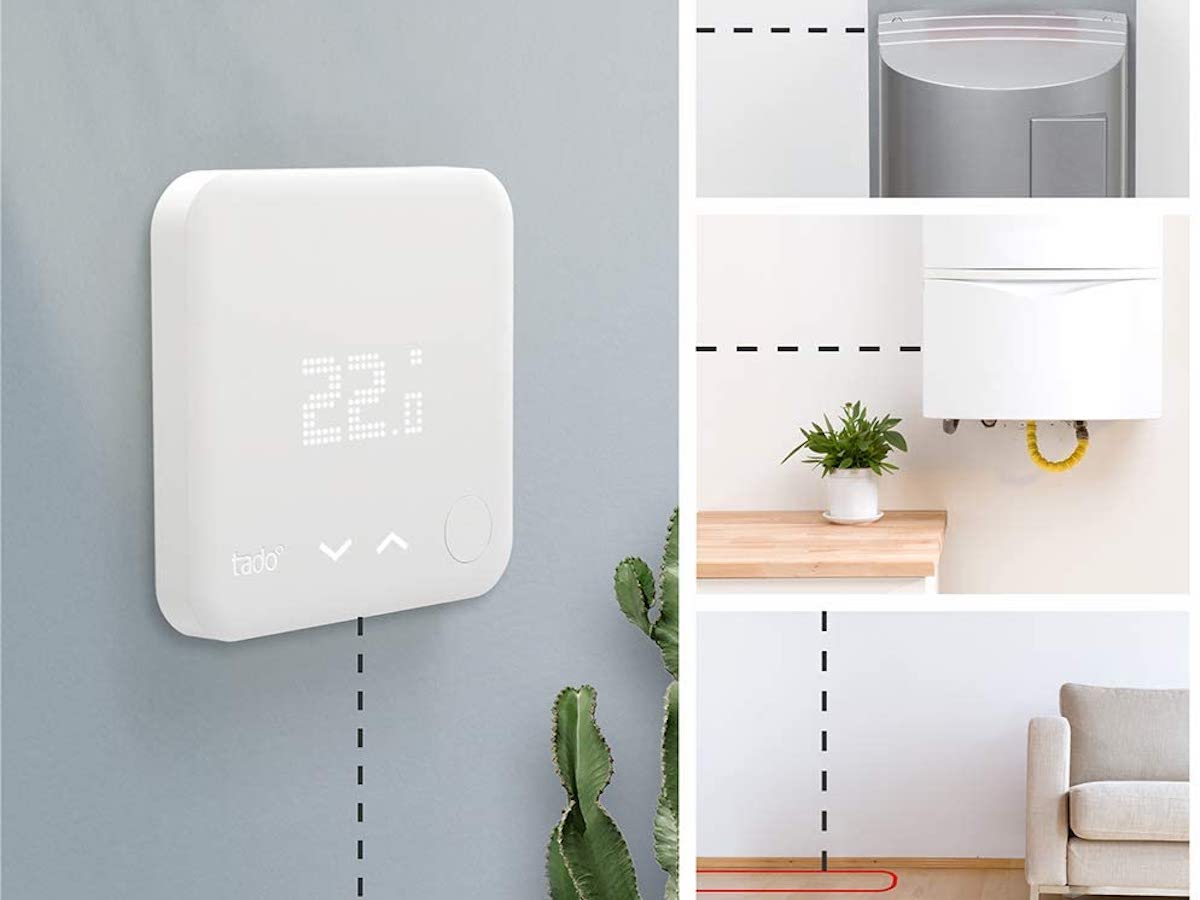 The tado° Wired Smart Thermostat Starter Kit V3+ is a bit of rarity in the smart heating stakes because it's not fussy which smart home platform you pair it with.
The thermostat Works with Alexa, speaks with Siri and gabs with Google Assisant, giving you full remote control over your heating from anywhere in the world.
Further features include weather adaptiation, insightful statistics, an energy savings report, multiroom control (additional Smart Thermostats required), a heating boost function, and frost protection.
Live until 22 June
Was: £129.97 | Now: £99.90 (37%)
Hive home Hub and sensors
Hive isn't just about home heating, it's a full-blown smart home system and Amazon Prime Day deals include special offers on the Hive Hub 360, plus a bunch of neat sensors to dot around the house and detect intruders.
The Hive Hub 360 doesn't just bridge the connection between your Hive devices, it keeps them working when your broadband goes down. The device also has AI audio detection that can pick up on a dog barking, smoke alarm going off, or break-ins and send you an instant notification.
Also on offer are Hive's Motion Sensors and Hive's Window or Door sensors, which can be subtlety placed around the home sending you a notification if something is amiss.
Live until 22 June
Hive Hub 360 Was: £99.99 | Now: £78.49 (22%) | Buy from Amazon here
Hive Motion Sensor Was: £29.99 | Now: £17.99 (40%) | Buy from Amazon here
Hive Window or Door Sensor: £29.99 | Now: £17.49 (42%) | Buy from Amazon here