Sony's subscription service for PlayStation offers a huge variety of entertainment
---
Latest posts
A fuss-free way for content creators to step up their sound

Amazon's first sales event of the year is here, and we've picked out some of the best deals for you. The hunt for bargains begins!
The best smartwatch for kids you can buy right now – which is the best choice for your child? And your pocket, of course…

Mac to the future – here's what's (possibly) coming from Apple over the next year

Unlike gaming greats from decades past, old mobile hits look set to fade away

Features
Faster downloads and more stable connections are on the way. Here's all the latest on incoming Wi-Fi 7 gear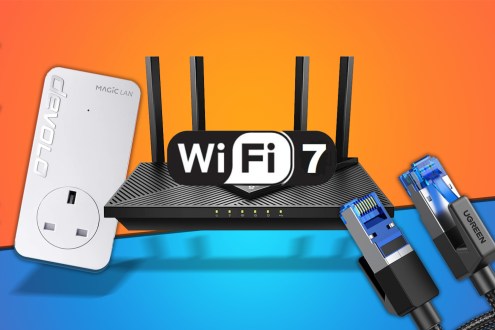 Our curated roundups of the best home theater kit around – check out our pick of the bunch for your home setup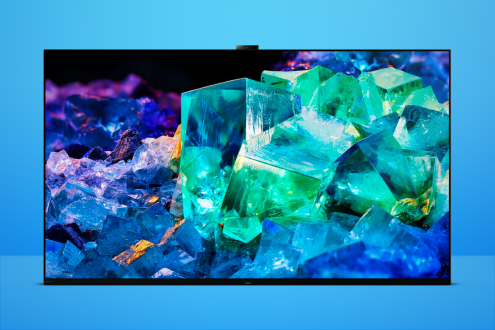 Here's our guide to all the best streaming services – Netflix, Apple TV+, Amazon Prime Video, HBO Max and Paramount+
Want audio without distraction? The best noise-cancelling headphones cut out the background sound for superior listening
---
Reviews
Smart case stands out, but is it a sonic slam dunk?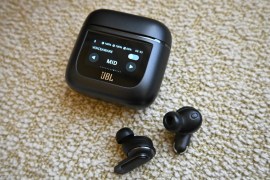 Distinctive looks and an impressive real world range, for sensible money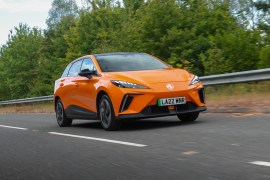 Bowers & Wilkins partnership produces another stunner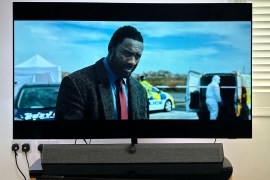 Nvidia's flagship RTX 4090 and a monster Intel CPU break records, and the Mini LED screen impresses – but, despite that, this laptop just doesn't cut the mustard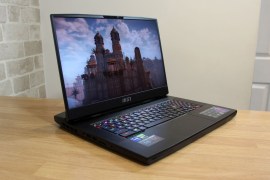 Is there wider appeal behind the headline-grabbing 200MP main snapper?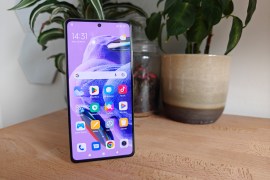 Design-led true wireless buds focus on the little things for their second generation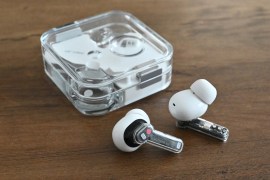 This is not the PSVR2 exclusive you're looking for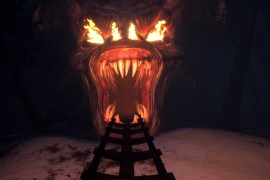 A higher-end turntable for Sonos converts that haven't abandoned vinyl completely
China-only flagship delivers bokeh brilliance from a camera that's beyond capable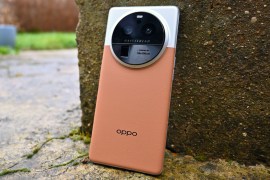 ---
The best of everything
From hot flagships to the best budget phones, these are the top mobiles you can buy right now. All reviewed and rated by Stuff experts

Looking for a new tablet? From lightweight slates to pro performers, these are the best tablets you can buy right now

Searching for a screen upgrade? From 8K behemoths to 4K bargains, these are the best TVs you can buy right now.
Looking for a new laptop? From gaming machines to productivity powerhouses, these are the best notebooks you can buy right now.

Whether you're looking for a pair of wireless, noise-cancelling or budget headphones our selection of best over-ear headphones all sound great

You'll find the perfect pair of true wireless earphones for every ear and budget here, all reviewed and rated
Looking for fresh fitness tech? From trackers to static bikes, these are the best gadgets to get you sweating.
Looking for the slickest smartwatch? From sporting tickers to smartphone companions, these are the cleverest wearables you can buy.

Whether you're shopping for your first DSLR or ready for a mirrorless upgrade, these are the best cameras you can buy.

Want to upgrade your smart home? From internet-enabled thermostats to smart speakers, this is the best connected tech you can buy

Hi-res audio, streaming, CD, vinyl or dodgy MP3s – it doesn't matter what format you're using as long as what's playing it sounds amazing. All of these systems do

From your wheezing original PS4 to Nintendo's Switch, we've picked the best video games you can play across every console available

Ready to play? From home entertainment to go-anywhere gaming, these are the best games consoles you can buy.

We select the best downloads for your Android-powered device

Want to know the finest iOS apps available for your iPhone or iPad? We've got you covered

From fitness trackers to mini computers, here's our pick of the best wallet-friendly tech around

---
Stuff Picks
TV lightstrips, learning switches, a skylight, and updates to the essentials.

Really lose yourself in a book with surround sound narration.

The best gear for your next trip, including headphones, speakers chargers and more

Headlined by the G3, C3, and Z3 tellies.

All the latest up-to-date Apple iPhone 15 and 15 Pro news plus rumoured specs and features we think we'll be seeing this September

---