The Stuff Gadget Awards 2023: Fitness tech of the year
Don't sweat it: here are the best new products for keeping you active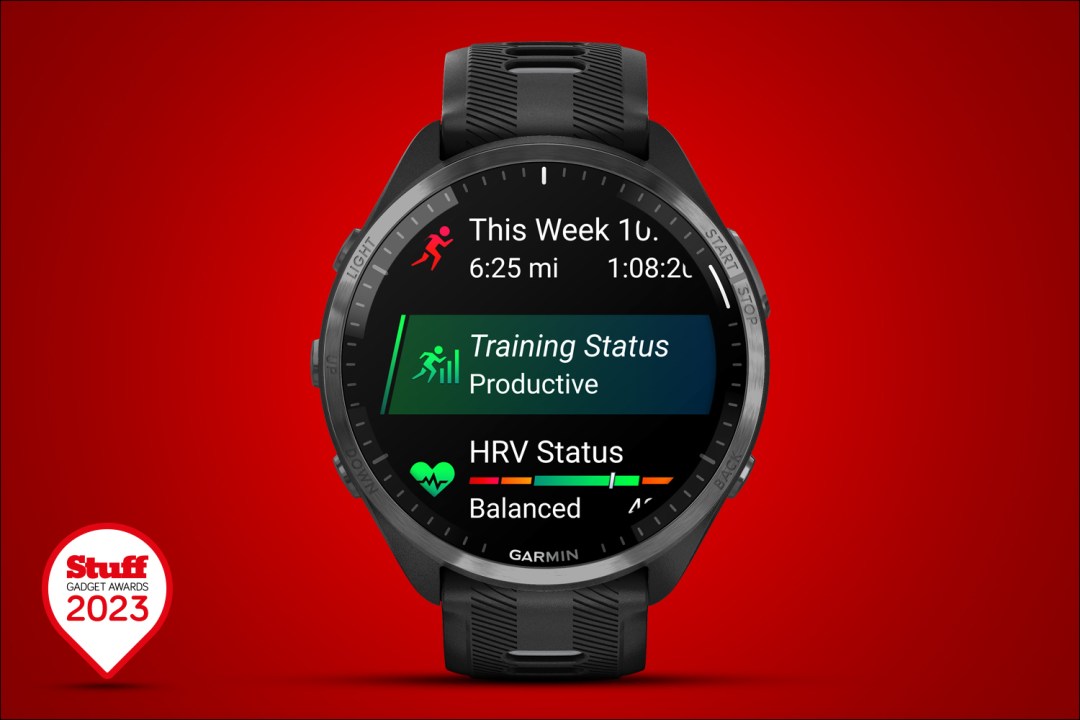 Activity trackers, innovative running shoes and machines to keep your body moving. There's no shortage of ways in which technology can help keep you active and healthy, and 2023 has seen some truly fit new gizmos and gadgets arrive on the scene.
This article covers two distinct categories: fitness trackers (including health-focused smartwatches) and fitness gadgets, the latter being pretty much everything that isn't a tracker you wear on your wrist. Read on for our full list of winners, runners-up and other 2023 highlights.
Oh, and if you're looking for our picks of the year's best fitness headphones, you'll find them alongside other headphones in the awards.
---
Best fitness watch or tracker of the year: Garmin Forerunner 965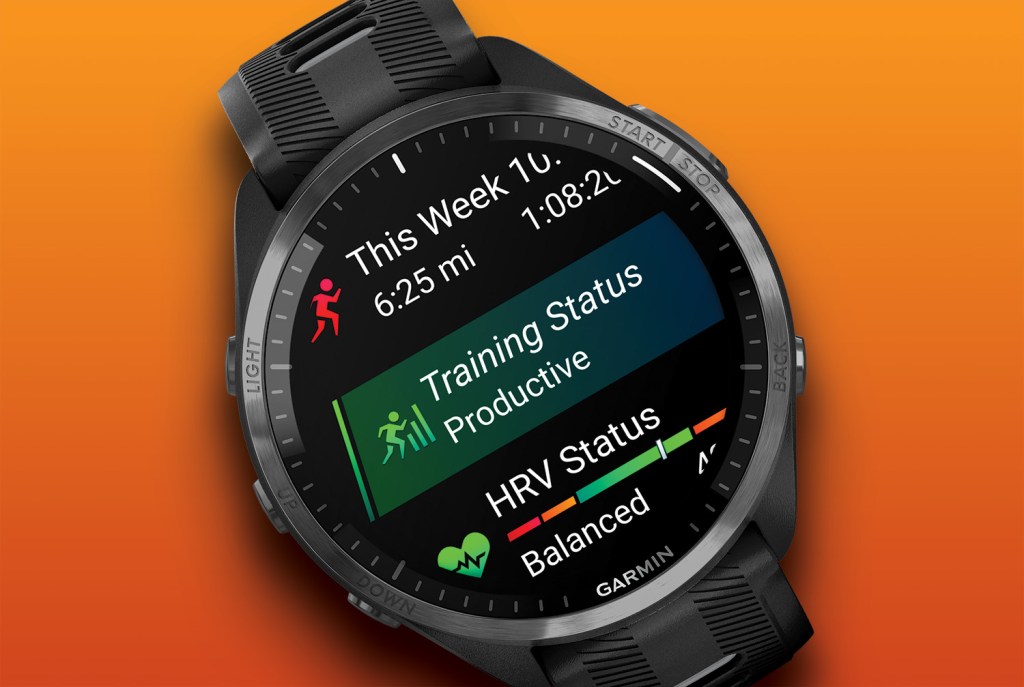 An elegant design and beautifully colourful AMOLED touchscreen gives the Forerunner 965 the look and feel of the brand's pricier, full-featured outdoorsy smartwatches, but make no mistake: this is a fitness watch through and through and is absolutely bursting at the seams with tracking capabilities. Its multi-frequency positioning mode locks on to several signal bands to ensure data collection is right on the money, whether you're running, riding or hiking. While great for swimmers (50m waterproof!) and cyclists, it's definitely at its best when used by pavement pounders of all stripes, and will even analyse your running technique and form without the need for additional sensors.
Highly commended: Suunto Vertical
Lovers of the great outdoors will find much to appreciate in Suunto's rugged 'adventure watch'. Not only is it equipped with built-in dual-band GPS, it offers offline topographical maps, solar charging and a battery powerful enough to last you at least a week in the wilderness. Hikers and climbers get tracking for steps, calories burned and continuous heart rate monitoring, among other things – and if Suunto could just refine the software for its next iteration, it might be in with a shot of bagging the big prize.
Also shortlisted: Coros Apex 2, Fitbit Versa 4
Other impressive trackers this year included the lightweight Coros Apex 2, a fine all-rounder for multi-sports users that benefits from long battery life, as well as the Fitbit Versa 4, an affordable fourth-generation Fitbit watch that's great for keeping tabs on your general wellness.
---
Best fitness gadget: Garmin Edge 1040 Solar
A boon for bicycle riders planning lengthy multi-day trips on their two-wheeled steed, this premium bike computer sucks up the sun's rays to give it a stonking 45 hours of ride time on a single charge. But longevity isn't its only virtue: there's the large 3.5in screen and bumper 64GB of storage to admire too, not to mention best-in-class route planning, dual-band GPS for highly accurate location tracking and enlightening training insights via Garmin Connect. It's not cheap, certainly, but you get a lot for your money.
Highly commended: Nike Vaporfly 3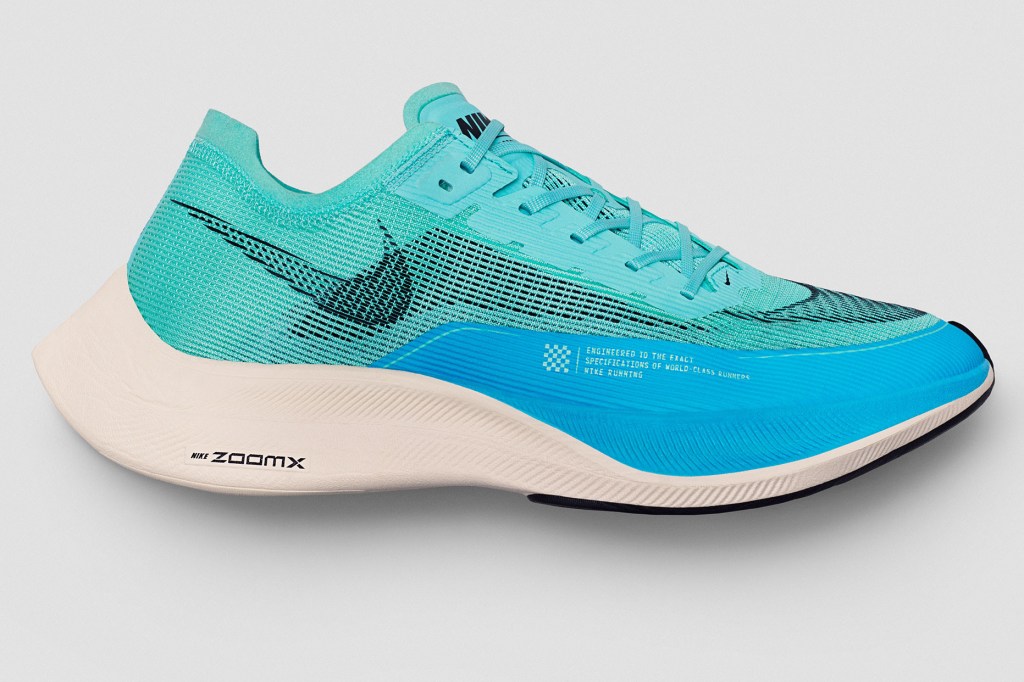 If you're a wannabe racer when it comes to running, Nike's ultra-lightweight shoe will keep you up to speed. The Vaporfly 3's ZoomX midsole foam offers superb stability and, when required, pavement-chomping oomph, while the foot-long carbon fibre plate encourages explosive push-offs. The perfect super-shoe for repeatedly smashing your PBs.
Also shortlisted: Bowflex VeloCore Bike, Concept2 RowErg
Fitness tech can go a lot bigger than just wearables, of course, and we also loved the Bowflex VeloCore Bike, an exercise bike that, while bulky and pricey, is substantially cheaper than the Peloton while offering a similarly rich and tech-led fitness experience. The fantastic Concept2 RowErg, meanwhile, is the go-to rower for some real-life Olympians due to its app support and authentic rowing sensation.