Best running shoes 2023: Top running trainers from Nike, Adidas, HOKA and more
The best running shoes you can buy right now for marathons, daily training and chasing PBs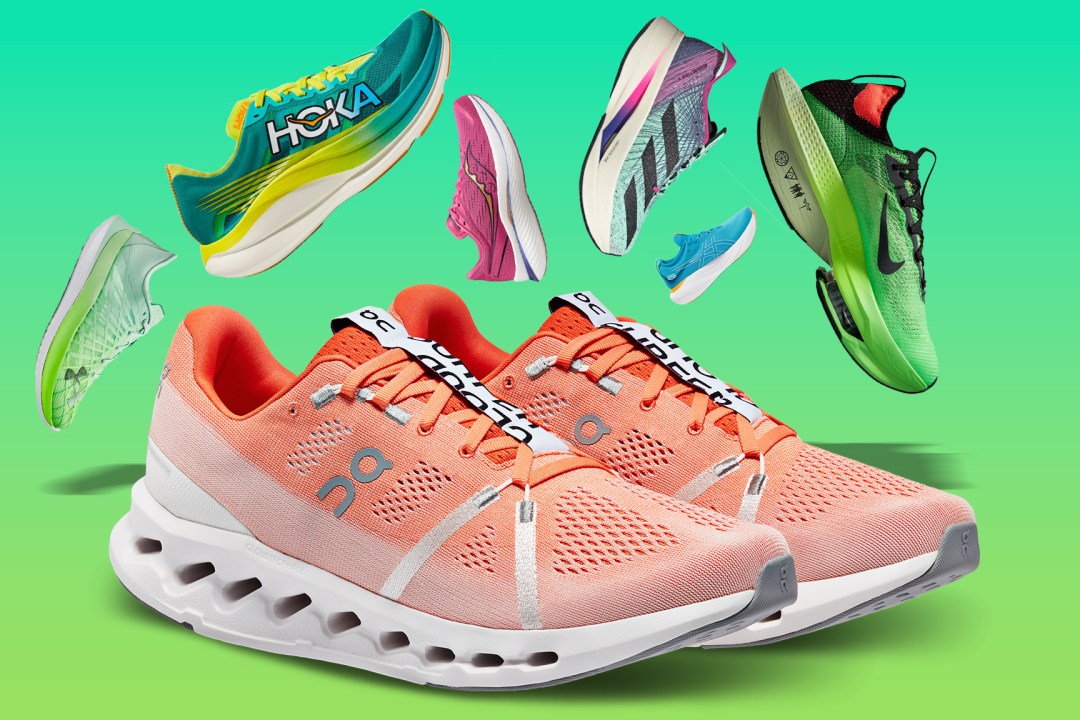 Running – aka sticking one foot in front of the other faster than your regular stroll – is a relatively simple pursuit that doesn't need much specialised kit. That's the theory at least. But whether you're just getting started with couch-to-5k, or you're on your umpteenth marathon, it pays to find running shoes that suit your training and racing needs. Luckily we've plodded the long plods to help you find your ideal footwear.
From the latest stripped-down, carbon-plated race shoes, to the latest trend for max-cushioned workhorses and versatile daily trainers, we've put in 1,000s of miles, testing hundreds of the latest and best running shoes. So if you want to slash minutes off your personal best or just enjoy your miles more, here's our tried and tested pick of the best running shoes to buy in 2023. Lace these up to unleash your full plodding potential.
What's the best running shoe in 2023?
Best for chasing PBs: Nike Alphafly Next% 2
There are few excellent contenders for the top spot on the best race-shoe podium. The Nike Vaporfly Next%3, the Adidas Prime X Strung and the Saucony Endorphin Elite are all excellent options. But the standout speedster for chasing PBs is the Nike Alphafly Next%2. It packs the winning combination: a high stack of ZoomX foam, ZoomAir pods, a carbon plate and lightweight racy uppers. That makes it a punchy and lively ride that excels at chasing fast times over most distances. 
Best versatile daily trainer: On Cloudsurfer 7
A fun, well-balanced shoe with great versatility. The Cloudsurfer delivers a rolling, snappy, responsive and springy ride that's not too aggressive. Softer than many On shoes with good cushioning, the CloudPhase midsole pods kick in with return just at the right time for smooth transitions. Stability is good, too, with a reliable platform to run off. Throw in excellent step-in comfort and this is a shoe you reach for time and time again.
Best for cruising easy miles : Asics Gel Numbus 25
If you're looking for super soft pillowy cush to protect your feet during your easy miles and long, slow efforts, the Asics Gel Nimbus 25 is a max-cushioned master of easy. With a big wedge of FF Blast foam, a clever gel system and a nide wide base to run off, it's a great option for kicking back and cruising with your head up enjoying the scenery. 
All the best running shoes to buy today
Nike Alphafly Next% 2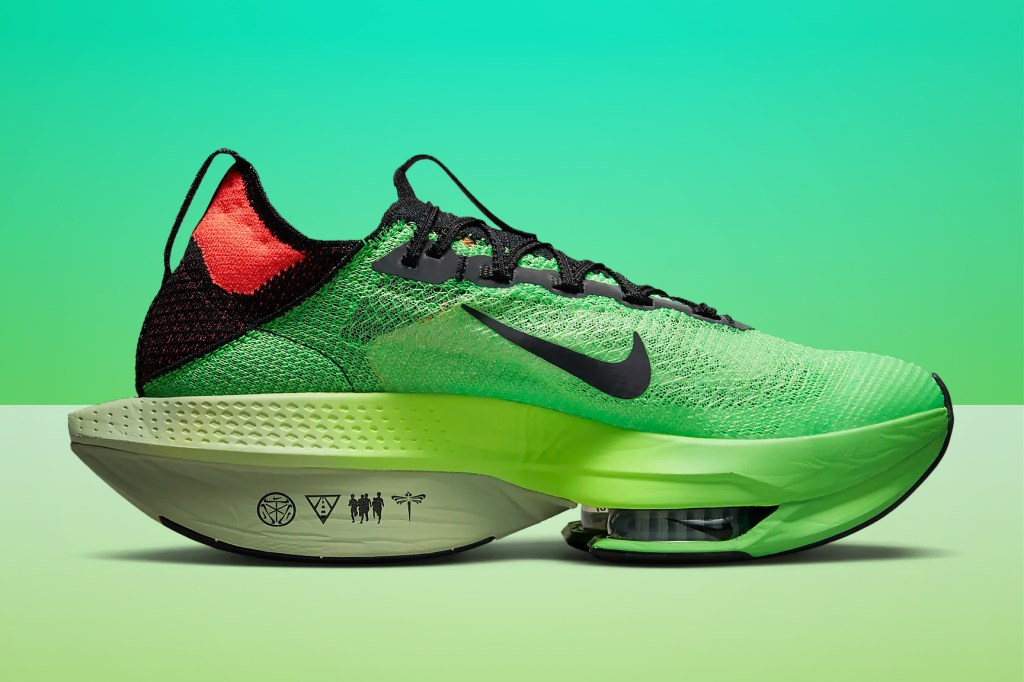 The shoe that superhuman marathoner Eliud Kipchoge laced up to smash the sub-2-hour marathon, the Nike Alphafly Next% is the chunkier sibling rival to Nike's popular Vaporfly Next%. 
This standout speedy racer combines very snug, foot-hugging bootie uppers, with a whopping-great 40mm stack of super responsive lightweight ZoomX foam, a foot-long carbon plate and Zoom Airpods under the midfoot.
That delivers a serious, run-efficiency boosting ride with spring and energy by the bucketload. This carbon-plate powerhouse happily spares tired legs later into long races and runs at its very best racing half and full marathons. But it's good for fast interval sessions, too. There's good grip, pretty decent durability for a super shoe and, despite some stiff competition, when it comes to guns blazing races, this is still the pace setter. Though at just shy of £300, it's a big investment to unlock that extra edge.
Stuff Says…
The punchiest carbon super shoe for chasing personal bests
Tech spec:
Drop: 8mm | Weight: 246g / 8.4oz | Stack: 40mm / 32mm | Carbon plate: Yes
Adidas Adizero Prime X Strung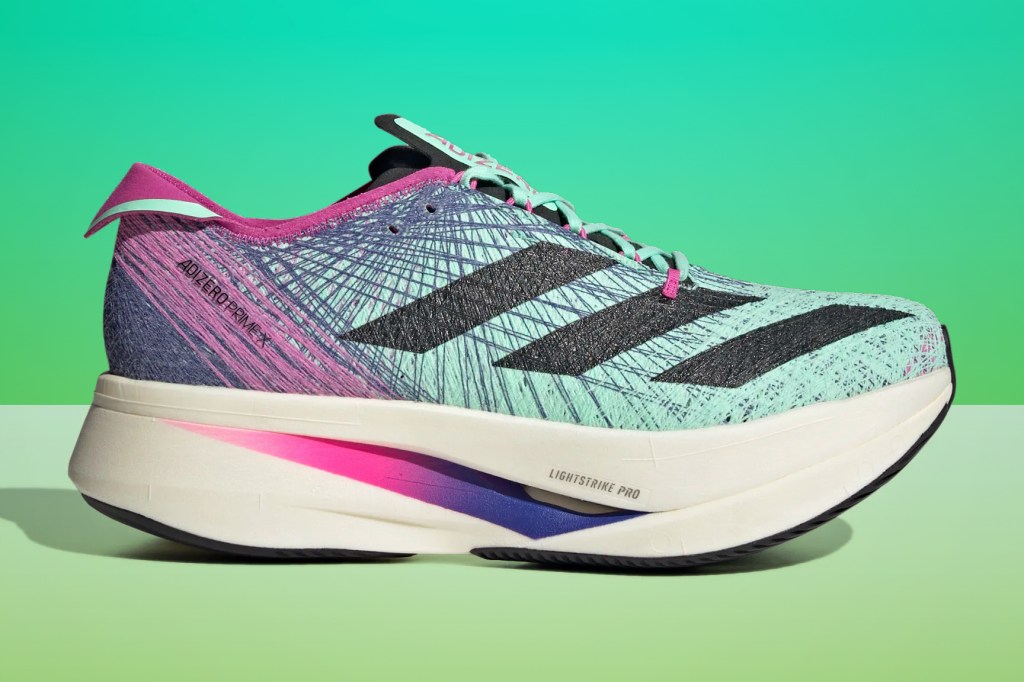 The Prime X Strung is the Adidas carbon racer we've been waiting for and a fast, efficient rival for the Nike Alphafly. It's the first shoe in Adidas's Adizero race collection (alongside the Adios Pro 3, the Takumi Sen and the SL) to feature innovative Strung uppers. Individually placed threads create a breathable and flexible fit without heavy overlays. They still hug the foot with a race-tight feel but are a touch roomier than Nike's tighter Alphaflys. The Strung blows Adidas' Adios Pro 3 away on comfort, too. 
The lively midsole combines a set of carbon rods that splay under each toe with light and responsive Lightstrike Pro foam and a rocker shaping for plenty of punchy, propulsive, agile race-day joy.
Durability is solid thanks to a thin covering of protective and grip-enhancing Continental rubber under the outsole forefoot and smaller reinforced sections on the high-impact heel areas.
The Strung lacks a bit of stability in tight corners and if you're a stickler for the rules, the 49.5mm superfoam stack means they're technically not race legal. But if you can forgive those transgressions, they're a fantastic race shoe: light, snappy and responsive across any distance from the mile to the marathon. And definitely at their best when you're running all-out with locked-in good form.
Stuff Says…
A lively carbon racer that's so good it's not even race legal
Tech spec:
Drop: 8.5mm | Weight: 251g / 8.9oz | Stack: 49.5mm / 41mm | Carbon plate: Yes, carbon rods
HOKA Rocket X 2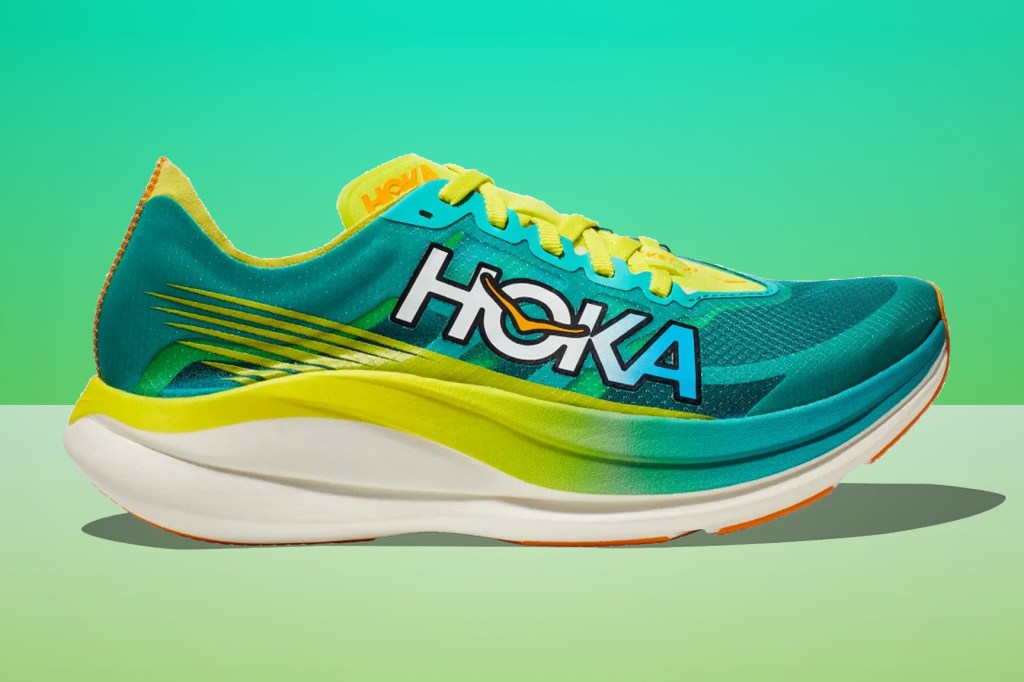 HOKA's range-topping carbon racer, the Rocket X 2 is a brilliantly well-balanced racer that helps HOKA close the gap on the best super shoes. And if you're looking for a speedy option with enough energy, stability and versatility to eat a range of paces and distances, this might be it.
The overhauled Rocket X 2 features a new higher stack dual-density PEBA midsole that puts a softer layer of foam closer to the foot and a firmer more responsive layer on the bottom. Sandwiched in between there's a tweaked spoon-shaped carbon plate for extra leverage. That works with an early stage MetaRocker midsole to help you roll through your strides with good efficiency.
Up top you've got seriously snug synthetic mesh uppers and gusseted tongues that are a bit of a struggle for wider feet. They come up small and a bit fussy and fit may be an issue for some. But if you like a tighter dialled-in race fit, you'll get it.
On the outsole, durability and grip is taken care of by some strategically placed rubber in the high impact zones.
Stuff Says…
A brilliantly versatile racer that's great for top-speed training and racing
Tech spec:
Drop: 5mm | Weight: TBC Stack: 40mm / 35mm | Carbon plate: Yes
Under Armour Flow Velociti Elite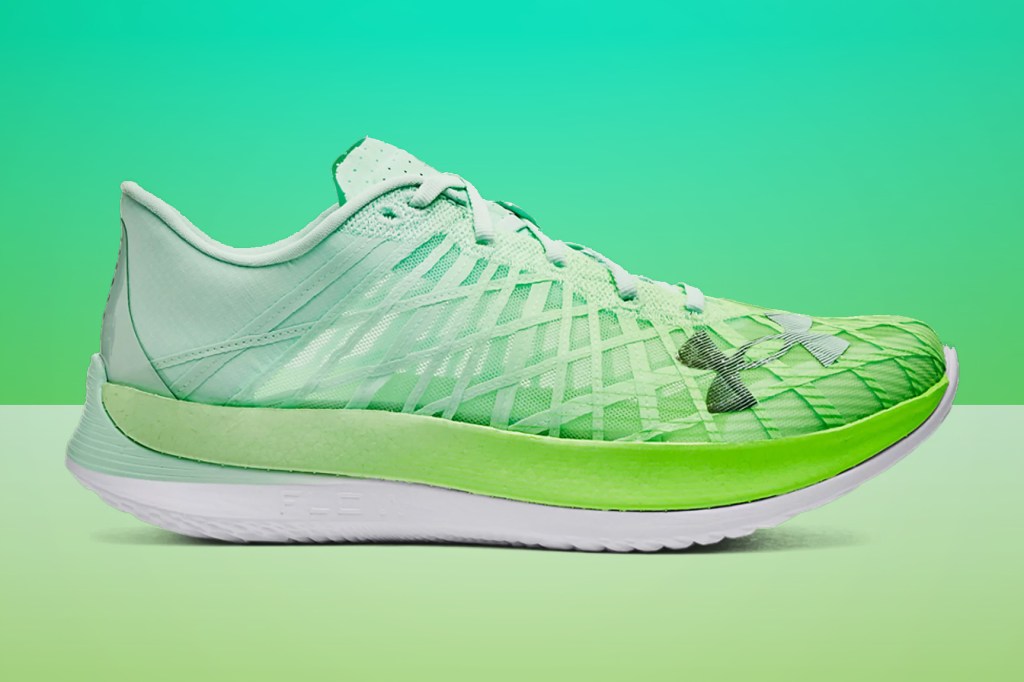 It's pegged as a marathon-racing super shoe but the Under Armour Velociti Elite lacks the all-out punch and propulsion you'll find in the other racers on this list. But that's potentially its secret weapon.
The Velociti Elite packs a full length carbon fibre plate sandwiched into a dual-foam midsole. There's a layer of cushioned-but-springy Pebax foam closer to your foot on top and a wedge of softer, lighter supercritical Flow foam below. The result is a more stable, direct run with a nice reliable platform to run off, at any pace. And that makes it a great faster training run shoe.
Like the Under Armour Velociti Wind, there's no outsole here. The supercritical Flow foam is durable and grippy enough to remove the need for extra rubber, saving weight. There's also a TPE sockliner to add a bit of cushioning and bounce.
Up top, you've got a minimal WARP 2.0 mesh upper with horizontal tapes for support and structure. There's a lightly padded, perforated tongue and a small amount of traditional-style heel collar padding to boost the comfort. And it works, the Elite have some of the best step-in comfort of any carbon running shoes going.
Stuff Says…
A more subtle carbon shoe that's good for more than just racing
Tech spec:
Drop: 8mm | Weight: 238g / 8.4oz | Stack: 39mm / 31mm | Carbon plate: Yes
On Cloudsurfer 7
The latest incarnation of On's original running shoe is light, lively, comfortable and well-balanced. Everything you want in a good daily trainer. There's enough versatility here to handle everything from recovery miles to fast training efforts.
Comfort is excellent thanks to a soft dual-layer mesh upper that's thick but breathable enough and wraps the foot nicely. There's plush padding in the heels and tongue, too.
But the star is the Cloudsurfer 7's big stack of On's pods made from a softer Helion foam. These newly-shaped Cloud elements collapse in sequence like dominos as you move through your step. That creates softer landings and springier toe offs while a pronounced rocker shape adds to the effortless rolling motion. On also ditched the Speedboard plate to boost the cushioned feeling under foot. If you've shied away from On's firmer rides, this might make you look again.
The On Cloudsurfer is an easy option for almost every run. One you go back to. It's compact, light on the foot, agile and nimble with balanced cushioning that's protective but peppy. The only downside… it squeaks when it's wet. We warned you.
Stuff Says…
Soft-but-springy, this versatile winner is On's best daily trainer yet
Tech spec:
Drop: 10mm | Weight: 8.4oz / 237g | Stack: Not listed | Carbon plate: No
Saucony Endorphin Speed 3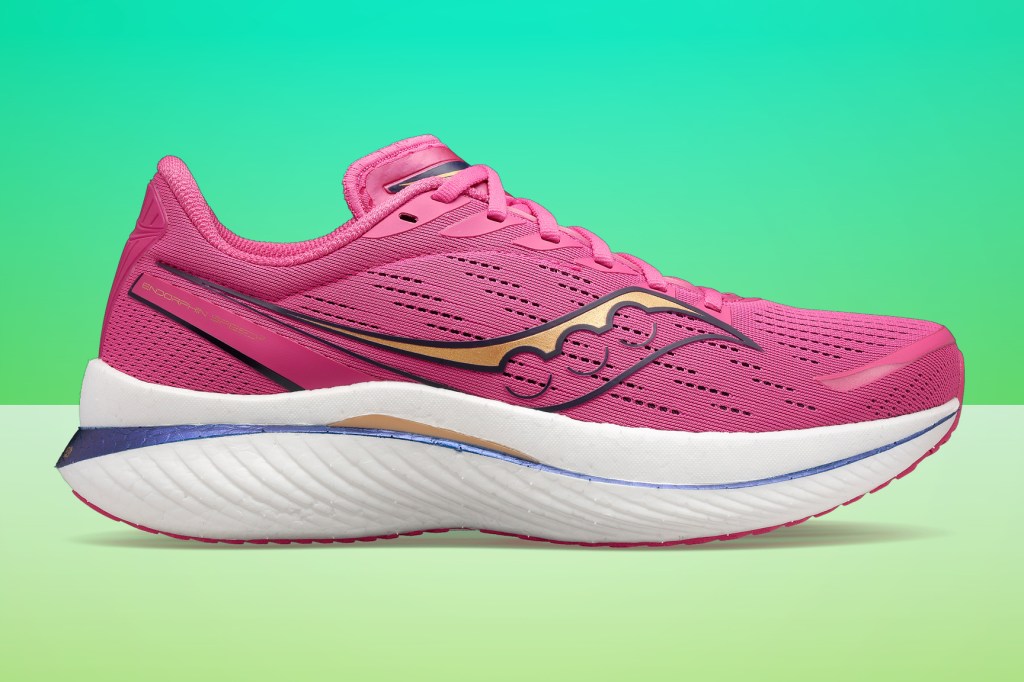 Designed as a training partner to the racier Endorphin Pro 3 carbon shoes, the nylon-plated Speed 3 is another standout all-rounder that blends speed with comfort to conquer training miles at most paces with ease. Slightly softer and wider than the snappier Speed 2's, it'll still happily shift up the gears into race mode too – right up to the marathon and even beyond.
At 237g, they're light and agile, thanks to a combination of springy, responsive, high-energy PWRRUN PB foam, a winged nylon plate and Saucony's SPEEDROLL midsole tech – think a sort of curved rocker shaping – that smooths your heel-to-toe transition in every step.
Up top, breathable and flexible mesh uppers wrap and hold the foot without feeling restrictive. While the outsole features reinforced high-abrasion zones designed to deliver reliable traction even when you're taking tight corners at top speeds and adding that all-important big mileage durability.
The Speed 3 offers a punchy response that excels during faster training miles but also has your back when fatigue kicks in, providing a reliable stable, cushioned and supportive platform that can really help you ride the struggle bus home when things aren't going quite according to plan.
Stuff Says…
This top-class speedy all-rounder doubles as a daily trainer and solid racer
Tech spec:
Drop: 8mm | Weight: 8.4oz / 237g | Stack: 36mm / 28mm | Carbon plate: Nylon plate
HOKA Mach 5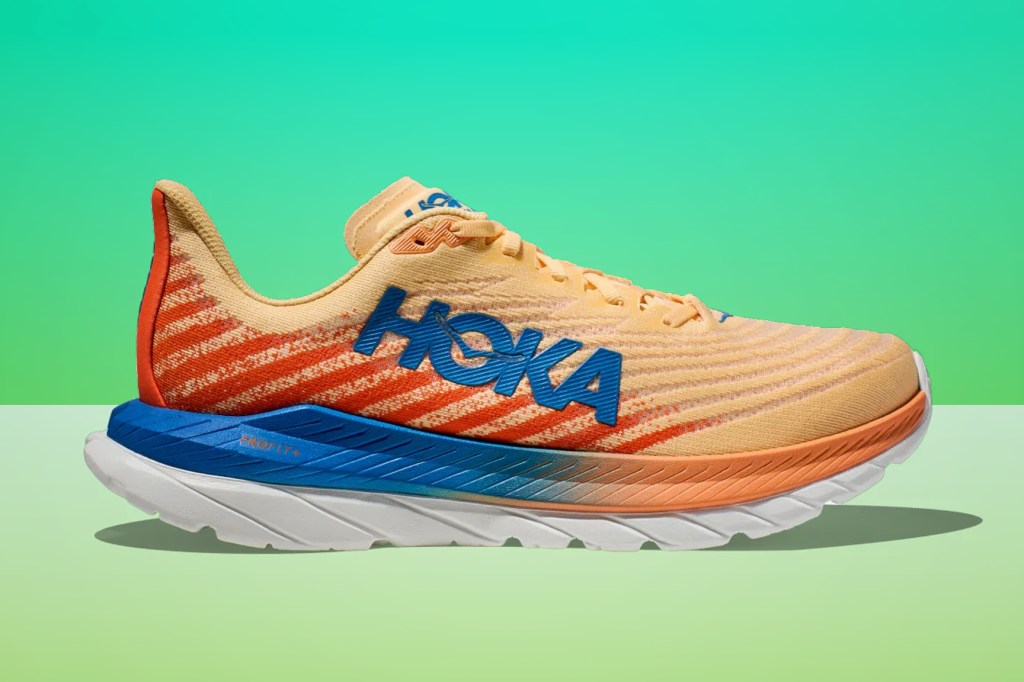 Designed to handle daily training and up-tempo efforts, the Mach 5 is a seriously versatile shoe that can happily go from low and slow runs, right up to race pace efforts.
It features a decent size stack of light and springy Profly+ midsole foam that produces soft landings but responsive toe offs. Up top there's a roomy single layer jacquard mesh that's roomy and breathable enough, an articulated heel with well-balanced padding for good hold and plenty of comfort and a really good disappearing feel on the foot. There's also a rubberised EVA outsole for good grip and durability even on park paths and light off-road (flat) meanders.
In fact this is shoe that happily copes with almost everything you throw at them, and though there's definitely a tempo run sweet spot, that makes them great value and a brilliant shoe to stick in your pile. They're light, agile, nimble and poppy but still offer plenty of protection when you drop to slower paces, saggier form and heavier footfall. The stability is also excellent and though these are road shoes they cope well with mild off -road in parks and on river paths. A solid option for chasing Parkrun PBs.
Stuff Says…
A great all-rounder that can almost conquer every kind of runs
Tech spec:
Drop: 5mm | Weight: 238g / 8.4oz | Stack: 29mm / 24mm | Carbon plate: No
ASICS Gel Nimbus 25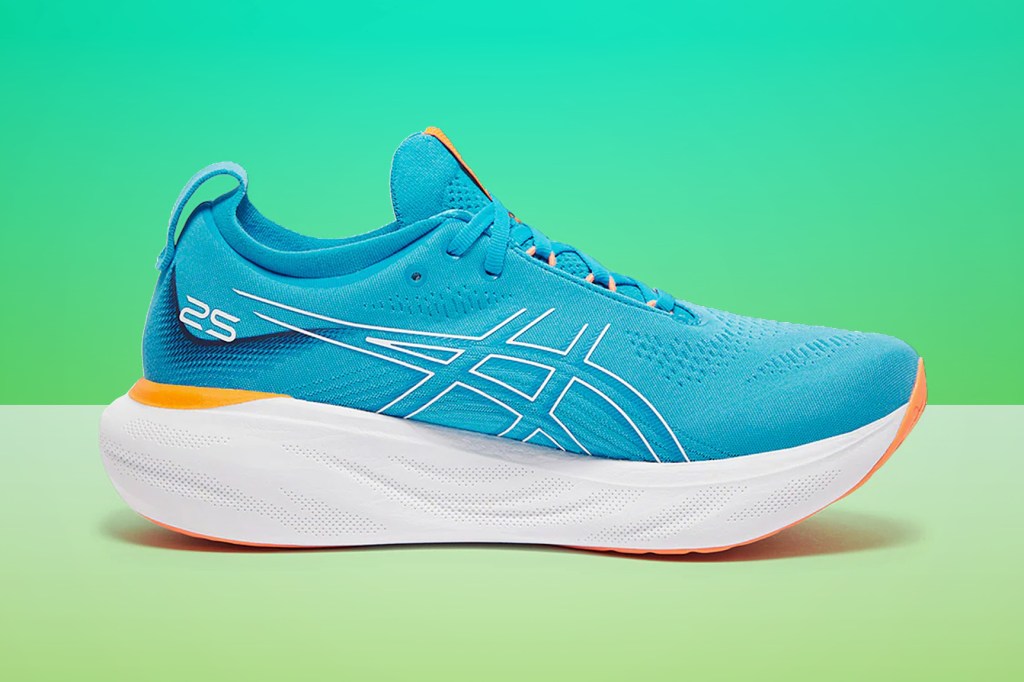 A big revamp from the previous generation Nimbus, this max-cushioned beast is built for daily training, longer easy efforts and recovery runs. It puts a whacking-great stack of plush cushioning underfoot for a ride that's soft and pillowy – if a little bit sinky. That makes this much better suited to the slower, easier end of things. But if comfort is your number one priority, this may well be your shoe.
The midsole combines lightweight FlyteFoam Blast+ foam with PureGel cushioning in the heel and forefoot. That helps to soak up some of the road impact. There's a curved rocker to help smooth the transitions, too. While the engineered mesh uppers hug close and an Ortholite X-40 sockliner adds extra cush.
This is a big old shoe – up there with the Nike Invincible 3 0n heft – and you'll need to enjoy a bulkier foot feel to enjoy them. The wider midfoot/forefoot flare also creates a reliable platform to run off and the stability is solid. Overall, it's a very capable, easy, long mile shoe though it's pretty pricey.
Stuff Says…
This big, soft impact soaker performs best when you're taking things easy
Tech spec:
Drop: 8mm | Weight: 295g / 10.4 oz | Stack: 41.5mm / 33.5mm | Carbon plate: No