The Stuff Gadget Awards 2023: Top TVs of the year
It's time to gawp, gawk and grin at the year's grandest of televisions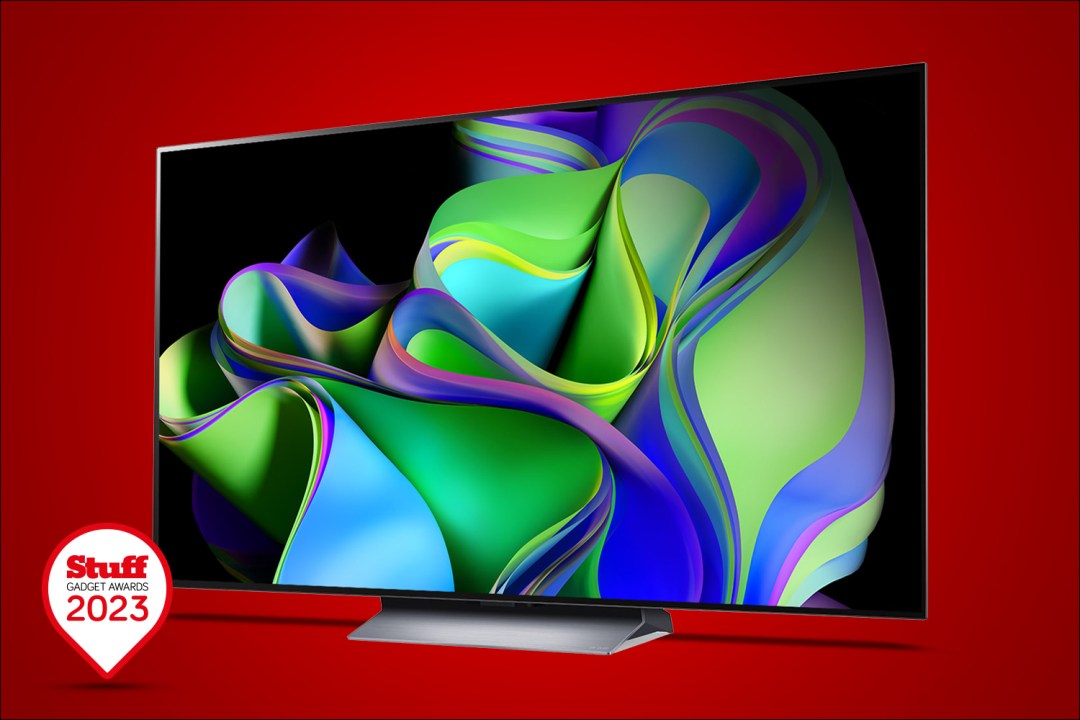 The TV has come a long way in recent years, with almost every living room in the country now sporting a wide, wafer-thin slab of entertainment on the wall or plonked on a media unit. Here's our pick of the top TVs of the year.
Gone are the days of having to resort to bulky substandard sets, with budget brands now producing some great-looking and capably performing tellies. But even with this uptick in quality, not all TVs are equal, and it's been our task and privilege to put dozens of sets through the reviews ringer this year in search of the very best.
And you can relax, for our search has been fruitful. Spread across three sub-categories (premium TV, mid-range TV and affordable TV), here are the 2023 models that left us agog in visual wonder (or smirking at their sheer price-to-performance ratio).
---
Best premium TV of 2023: LG OLED65C3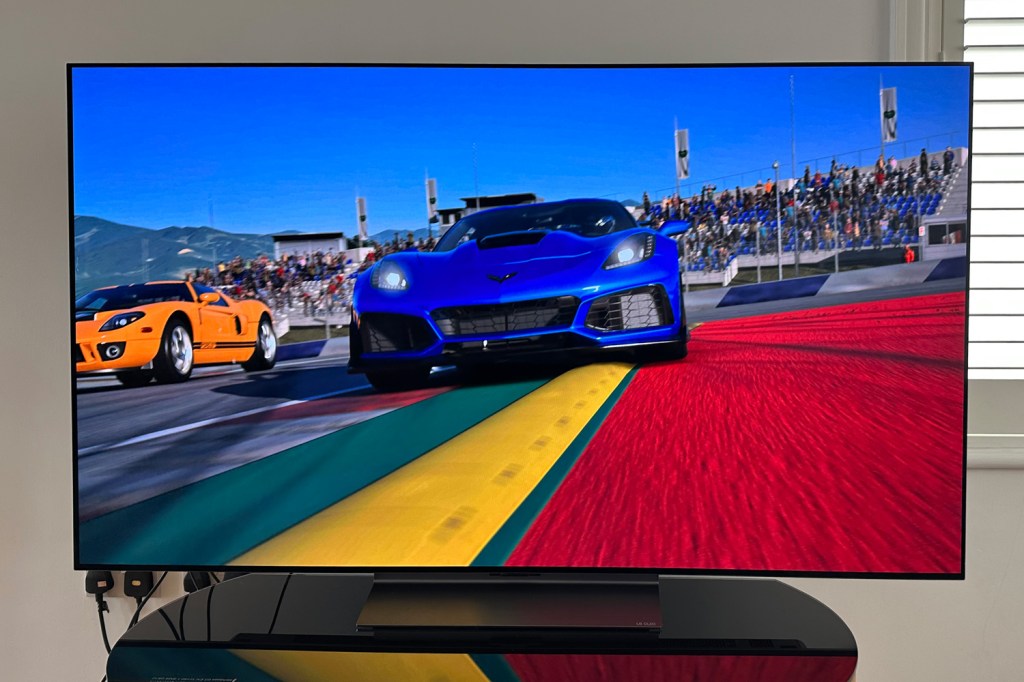 There's nothing particularly envelope-pushing about this 65in OLED, but while it may not plough through any new ground it simply does everything so well (and a little bit better than the previous generation) that we couldn't help but hand it this year's premium TV gong. LG is currently making the best OLED tellies around (the fact that it's the only company actually producing the OLED panels), and this is just a brilliantly accomplished example that's a dab hand at everything picture-related: films, TV or gaming. Its refined webOS interface and wide range of connectivity is merely a bonus.
Highly commended: Philips 65OLED+937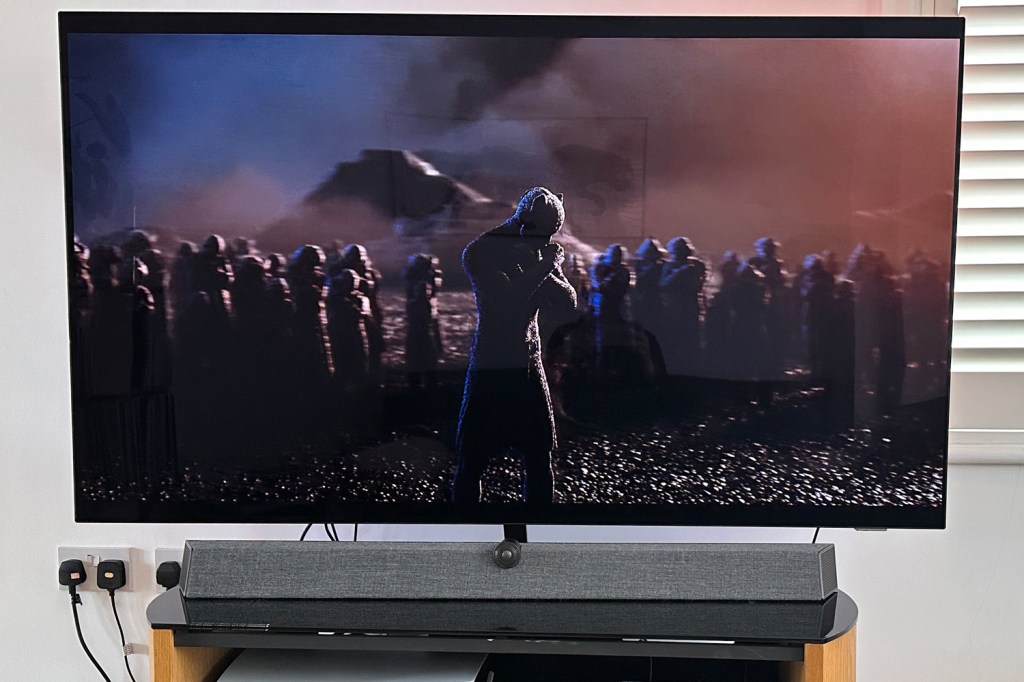 If USPs are your televisual bag, this 65-incher has them in abundance. By which we mean there are two of them: Philips' venerable and rightfully revered Ambilight LED setup, which bathes the wall behind the TV in light that matches the colour and intensity of the on-screen image; and a fantastic soundbar-based audio system crafted by Brit hi-fi stalwarts Bowers & Wilkins. The latter (and the TV's general all-round spec) make this one of the priciest sets you'll find outside of the true luxury brands, but you get a lot for your bread.
Also shortlisted: Philips 55OLED+907
The Philips 55OLED+907 is another Ambilight-toting Philips telly with an eye-watering asking price, but the way this 55in OLED delivers both bright, contrast-rich visuals and punchy audio means it very much deserves a mention.
---
Best mid-range TV of 2023: Sony XR-55A80L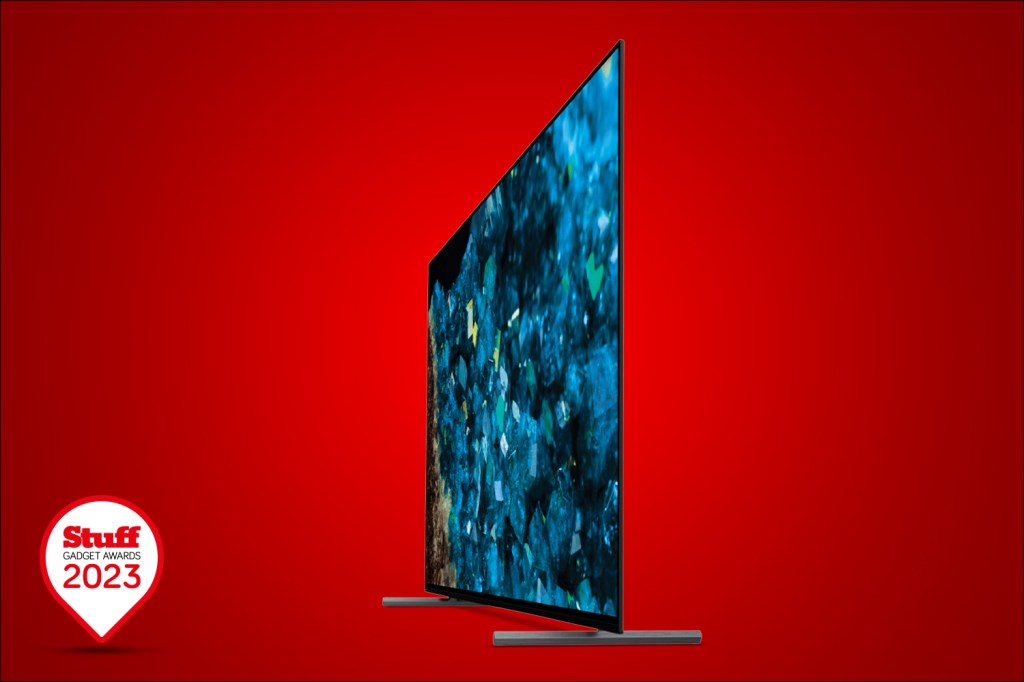 While it's tempting to have your head turned by the latest, greatest technological innovations, sometimes what you really need is just for something to be done well – and that's precisely what you get with this 'regular' OLED model. We reviewed its 55-inch variant back in May and found its image quality so darn watchable and assured (with both movies and gaming) that we had little else in mind when it came to choosing our mid-range TV of the 2023.
Highly commended: Samsung S90C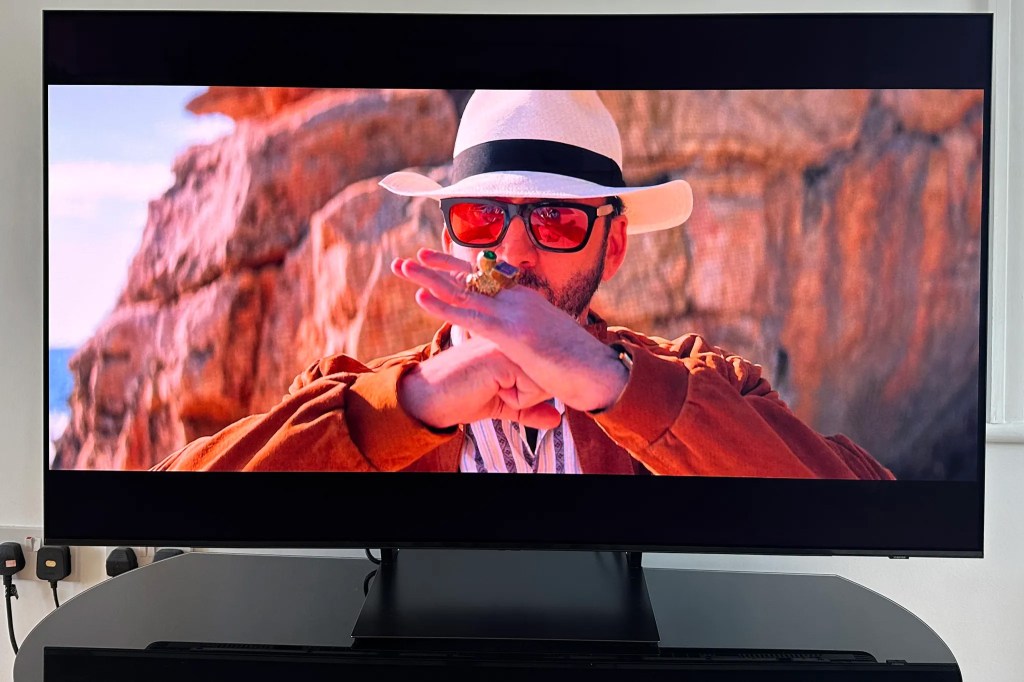 Samsung once disdained OLED display tech, proudly claiming that its own Quantum Dot LCD system was much more adept at serving up a contrast-heavy image. Funnily enough that line's gone out the way of the dodo now that Samsung makes its own Quantum Dot-flavoured OLED TVs – and very impressive they are too. This 55in mid-range model delivers on picture quality, build quality and sound, and might have troubled with Sony above if Samsung had included Dolby Vision HDR.
Also shortlisted: Hisense 65U7KQTUK
Well worth a mention, the 65in Hisense 65U7KQTUK offers so much for under a grand: a big 144Hz panel, four HDMI inputs and a fine array of smart TV features.
---
Best affordable TV of 2023: TCL Roku TV RC630K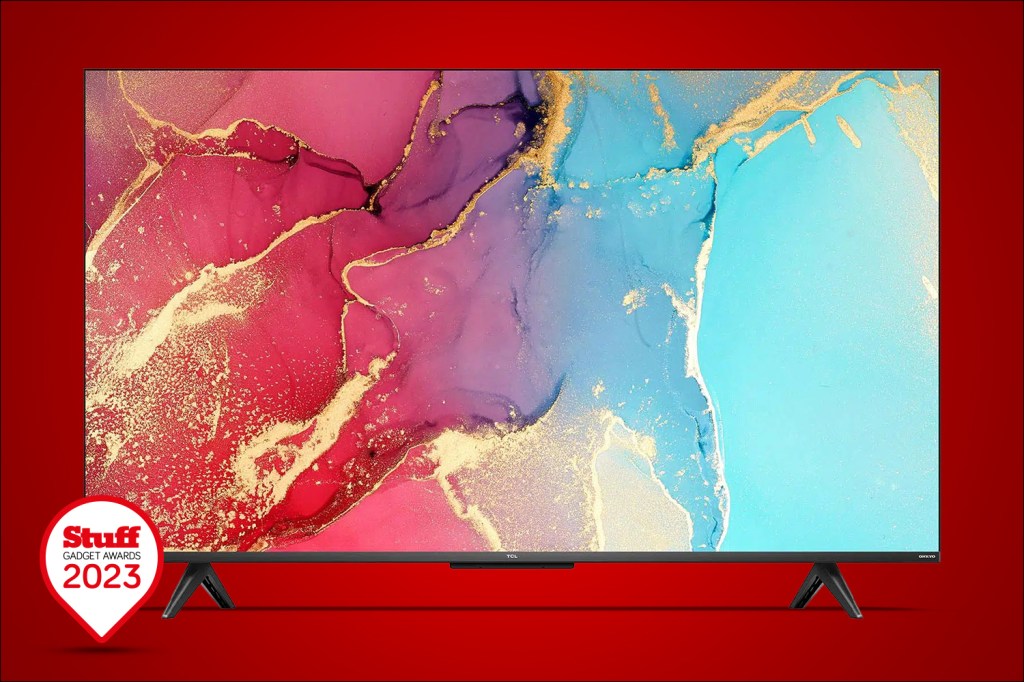 If a 55in QLED TV for just £420 seems like a steal, it is – and with this model there really don't seem to be any glaring omissions or flaws to give you pause before handing over the readies. TCL's 4K 60Hz panel supports all flavours of HDR, there are four HDMI inputs available for hooking up all your gear and you get Roku video streaming functionality baked right into the set. It even features a clever stand that can be adjusted to sit stably on both wide and narrow media units. All things considered, a triumph for thrifty telly addicts.
Highly commended: Amazon Fire TV Omni QLED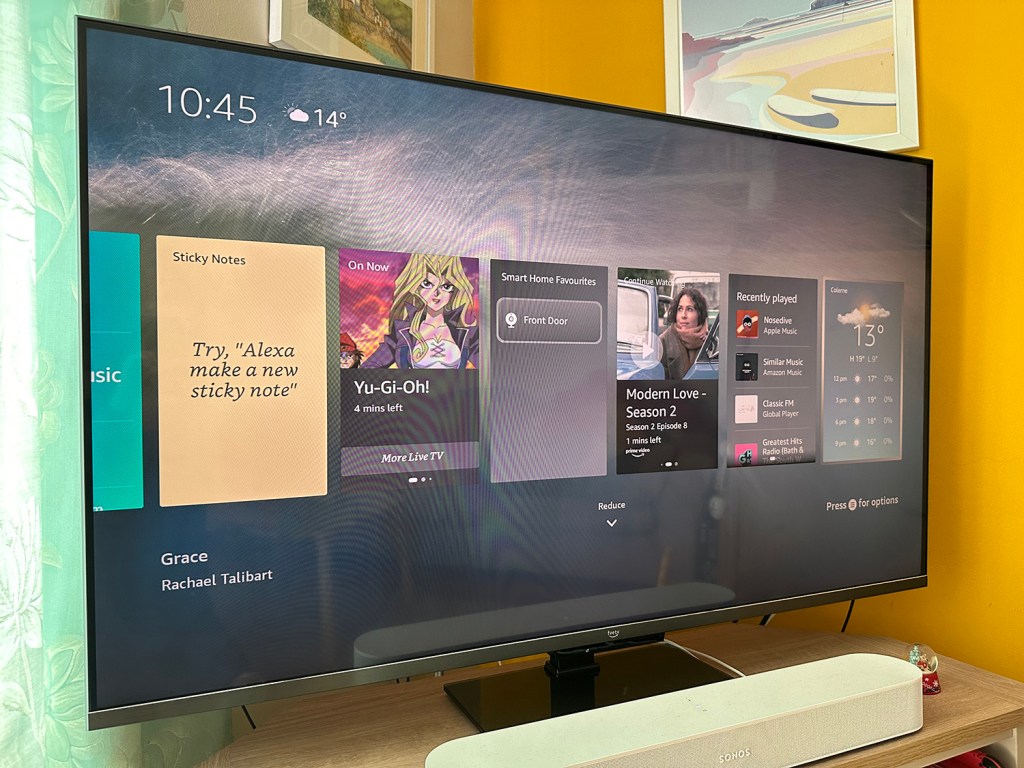 Amazon's own-brand telly comes in a range of sizes (43in to 65in), but all fit the retail giant's cheap and cheerful approach to tech products. While there's nothing on show here that'll trouble the premium brands, this TV's Echo Show smart home and Alexa integration makes it one of the best hands-free goggleboxes we've ever seen – ideal if your mitts are full of snacks while you're watching.
Also shortlisted: TCL 55C645
If Roku's not your bag, the similarly specced TCL 55C645 offers 4K QLED thrills for even less cash. Its Google TV smart TV setup isn't the fastest, mind you.