The Stuff Gadget Awards 2023: Laptops of the year plus best accessory
We open up about our favourite premium, gaming and mainstream notebooks, plus our add-on pick
For most people's needs, a laptop is the best type of computer for the job. They're small, portable and convenient while – depending on the spec, of course – highly capable.
But laptops aren't some monolithic category either, and that's why when it came to picking our favourite moveable machines of 2023, we had to split the awards three ways. Our categories for this year are premium laptops, gaming laptops and mainstream laptops – the latter being mid(dish) range models that suit a wide if not-too-demanding user base.
Oh, and that's not all. We've also handed an award to the best accessory for computers too, so read on to find out who's grabbed the gongs.
---
Best premium laptop of the year: Apple MacBook Air 15in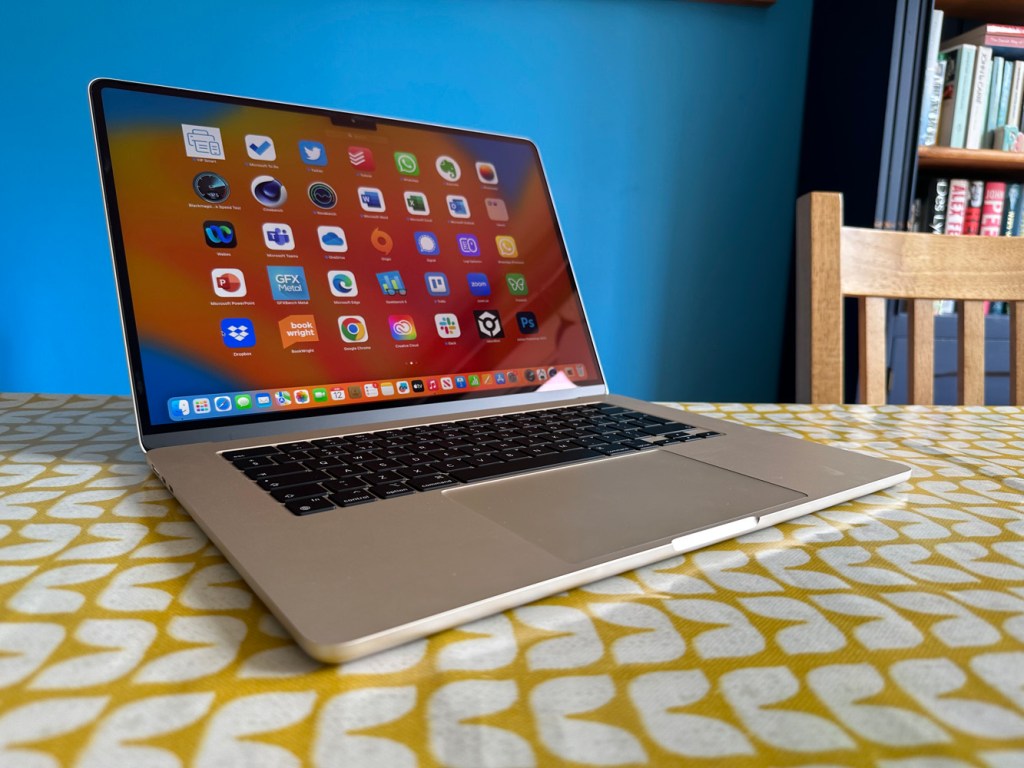 While it's difficult to point to a single feature or design touch on this model and say it's mind-blowingly new, that's simply because Apple has been delivering wonderful mobile Macs again and again. This 'big' MacBook Air is no exception: it's an imperious laptop for anyone who needs a bit more screen acreage than the 13in Air, with its M2 chip (and configurable RAM and storage) capable of handling almost any non-specialist task with ease (for true specialist tasks like running more than one external display, there's always the MacBook Pro). It might not be the most exciting laptop around, but that's just because we've come to expect quiet all-around brilliance like this from its makers.
Highly commended: Asus Zenbook Pro 14 OLED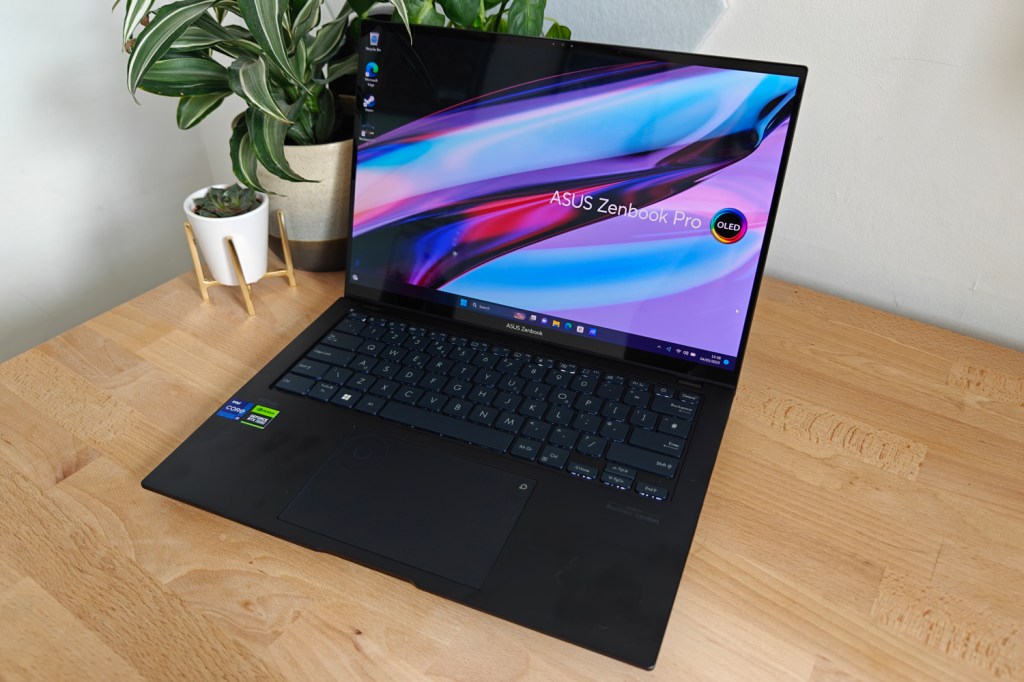 The 'Pro' in our runner-up's name actually stands for something: this is a no-compromise workhorse for creative money-makers, bristling with power courtesy of an Intel Core i9 CPU and Nvidia GPU, sporting a dizzying range of connectivity options and impressing with its utterly gorgeous 14.5in 2800×1800 120Hz display and comfy keyboard. It'll happily run games as well as video editing or music production software though, so it's great for downtime as well as your daily graft.
Also shortlisted: Samsung Galaxy Book 3 Pro, Apple MacBook Pro 16in M2
Top laptop props also go to the potent and highly portable Samsung Galaxy Book 3 Pro, as well as the confidently capable and reassuringly expensive Apple MacBook Pro 16in M2.
---
Best gaming laptop of the year: Asus TUF Gaming A15
Dispelling the myth that gaming laptops need to be huge, expensive, RGB-infested desktop replacements rather than, y'know, actual laptops you can carry around in a backpack, the Asus TUF Gaming A15 won our hearts with its value-for-money and practicality. It's not the fastest 15in 1080p laptop out there for games, but will comfortably run demanding titles like Cyberpunk 2077 at a steady 60fps – and all with a non-cringeworthy design, respectable battery life and extremely rugged build quality.
Highly commended: Medion Erazer X40 Beast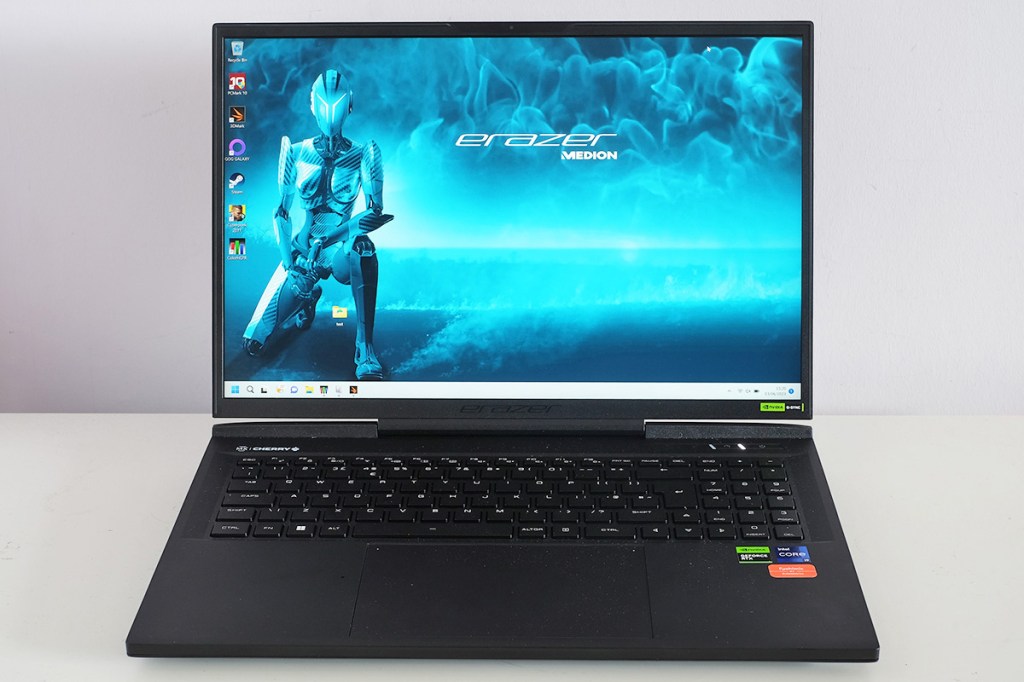 A big shout out must also go to this no-compromise machine, which feels like solid value in spite of its £3500 price tag. Lacking many of the adolescent design quirks associated with high-end gaming notebooks, it delivers specs and design features – like a top-class mechanical keyboard – for which you'd pay a lot more when it comes to rival brands' equivalent models.
Also shortlisted: Alienware X16, Asus ROG Zephyrus M16
We also doff our caps to the slick-looking and tremendously powerful Alienware X16, and the cutting-edge speed king that is the Asus ROG Zephyrus M16, which sports a wonderful Mini LED display.
---
Best mainstream laptop of the year: Microsoft Surface Pro 9
The Surface Pro name may be well-worn, but Microsoft's latest edition of its 2-in-1 feels anything but outdated. We think it's the best device of its type (a laptop that transforms into a tablet, and vice versa) in the world, even if it might not be the best tablet or the best laptop per se. It's a 13in productivity monster with cutting-edge hardware, user-friendly design touches, a crisp 2880×1920 120Hz touchscreen and great multitasking capabilities. A great do-it-all device for work and play and a worthy continuation for the Surface name.
Highly commended: Dell XPS 13 9315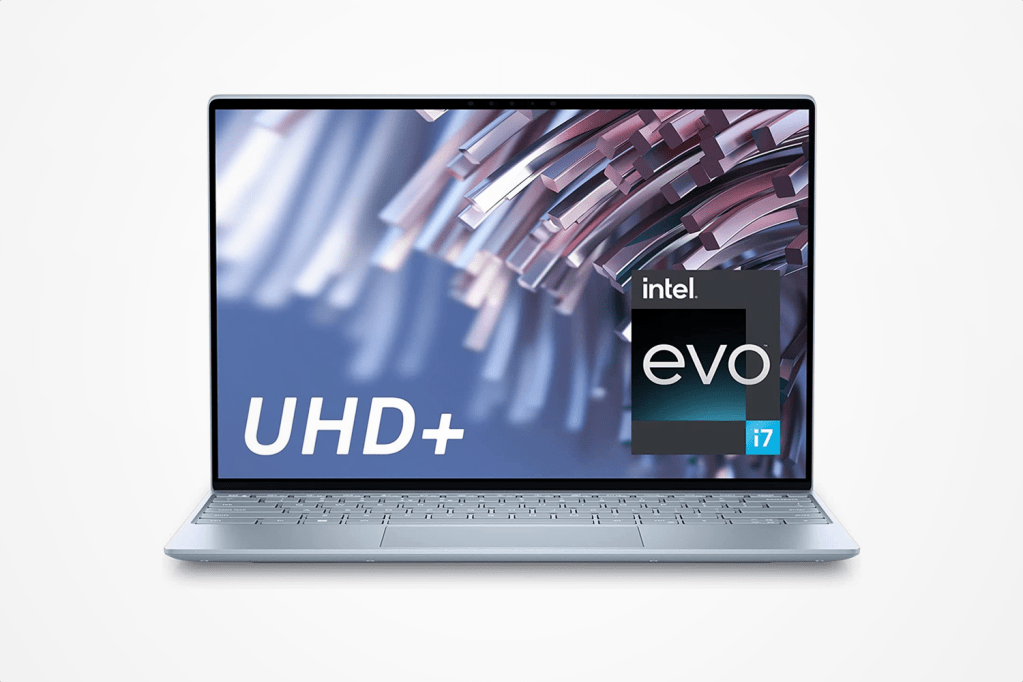 Putting the 'ultra' into ultraportable, this notebook has a smaller footprint than a sheet of A4 and a lightweight all-aluminium shell. It's mid-range and anything but mid, thanks to an astonishingly bright 13in screen, muscular speaker setup and swish glass touchpad. We can't think of many better laptops for under a grand, and certainly none released this year.
Also shortlisted: Microsoft Surface Laptop 5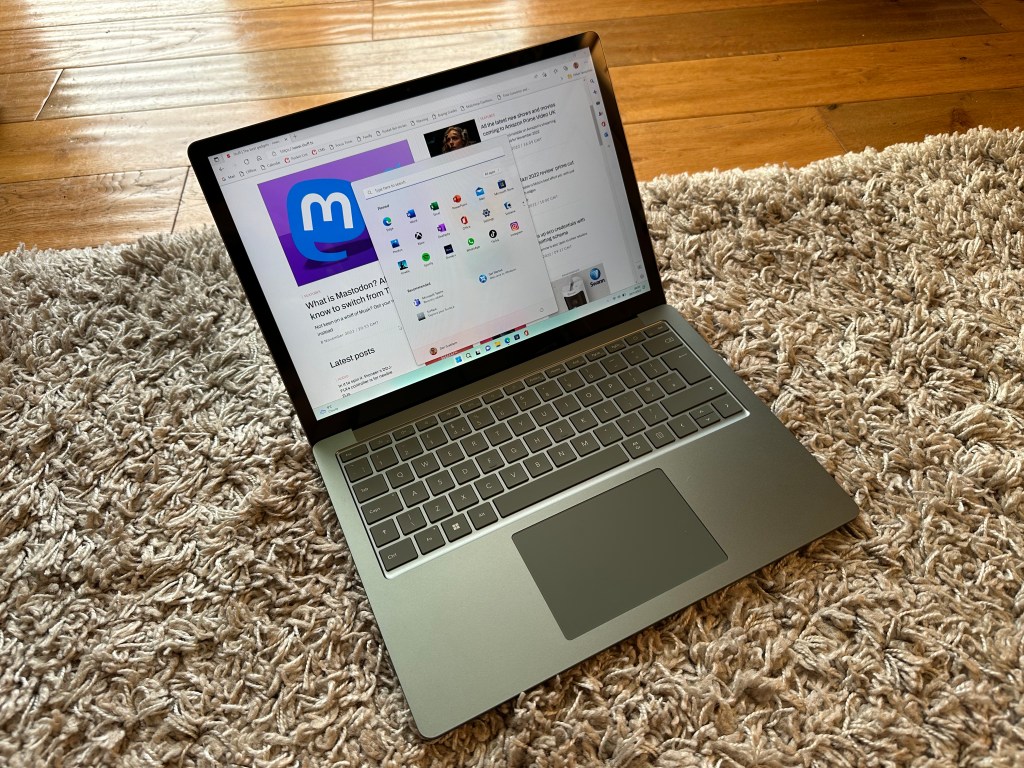 A tip of the hat too must go to the Microsoft Surface Laptop 5, a 13.5in ultraportable that, despite its aging design (and just the one USB-C port) comes equipped with big performance chops and a gorgeous screen.
---
Best PC/Mac accessory of the year: Shure MV7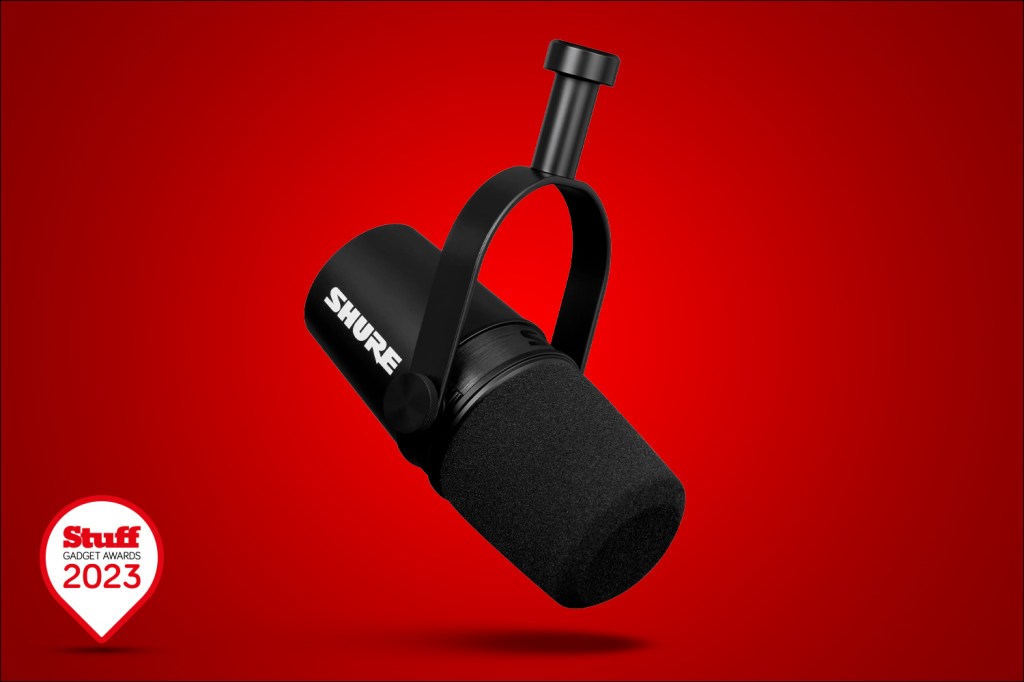 Itching to kickstart your podcasting career or start raking in those Twitch millions? Then you'll need a trusty, high-quality microphone to turn your voice into your fortune – and our award winner could be just the ticket. With a dynamic cardioid design that gives it a tight pickup pattern (and helps cut out unwanted background noises) it's ideal for solo recording and streaming, and its dual XLR and USB outputs not only give you a choice between quality and convenience but can work in tandem – so you can use for live streaming while the other records for backup purposes.
Highly commended: Razer Stream Controller X
Our runner-up is also focussed on content creation and, while it's primarily pitched at streamers, it could also find a prosperous home in the setups of video editors and music producers. Its 15 customisable buttons let users put their most treasured apps and tools exactly where they need them – at their fingertips and on their desktop – while keeping them easily identifiable via beautiful bright icons. We can't think of many better ways to maintain tight, responsive control of your setup.
---