The most anticipated new smartphones coming in 2022
Upcoming smartphone releases to keep on your watchlist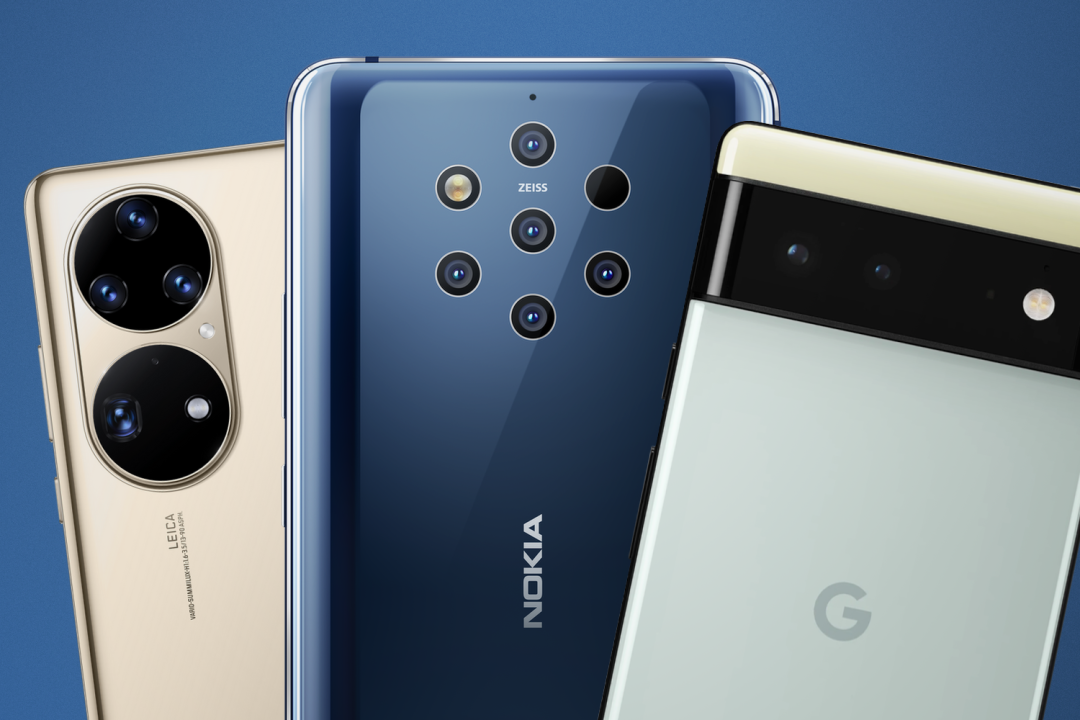 Like to follow every new smartphone launch like a hawk? Your diary will be busy in 2022: from affordable blowers to fresh flagships to folding phones, there's no shortage of upcoming phones on the horizon.
While the silicon shortage isn't totally solved, mobile makers do at least seem to have a handle on the chip sitch. Which is welcome news for smartphone fans: with production plans looking a little less wobbly, 2022 is shaping up as a bumper year for new handsets.
Keen to stay on top of what's around the corner? We've rounded up the confirmed releases, probable launches and rumoured reveals down below, so you'll know exactly which smartphones you can expect to see in 2022. And we'll keep this list regularly updated with news of upcoming phones.
The biggest smartphones released so far in 2022
After the success of last year's Galaxy S20 FE – or 'Fan Edition' – the follow-up model treads a finer line between affordable flagship and mid-range wingman to the full-fat Samsung Galaxy S21. Buy the S21 FE here
Samsung's latest line-up of flagship smartphones features three models. The S22 and S22 Plus follow closely in the footsteps of last year's S21, while the top-end S22 Ultra takes up the phablet mantle from the now-defunct Note series – complete with S Pen support. Buy the S22/Plus here | Buy the S22 Ultra here
RealMe's latest release is gunning for the big-name blowers. The first handset to land in the UK with Qualcomm's mighty Snapdragon 8 Gen 1 silicon inside, it's set to be a proper powerhouse. Buy the RealMe GT 2 Pro here
Oppo unveiled the Find X5 and Find X5 Pro in February. With a natty ceramic back and sizeable 6.7in AMOLED screen up front, the flagship Pro comes powered by the latest Snapdragon 8 Gen 1 processor. Dual Sony sensors and Hasselblad optimisation also mean it's got no shortage of photography potential. Buy the Oppo Find X5 Pro here
Apple's third-gen SE sticks firmly to the mould set by its predecessors: it's an entry-level iPhone in a throwback shell, still styled like the iPhone 8. But it also adds a few key upgrades, including 5G connectivity, improved battery life and Apple's A15 Bionic processor for rapid performance. Buy the Apple iPhone SE (2022) here
Xiaomi's first devices to ditch the 'Mi' branding, the 12 series launched globally in March. Flanked by the vanilla 12 and more affordable 12X, the 12 Pro leads the line-up: sharp design, premium build quality and a gorgeous display make it a true flagship, complete with three 50MP camera sensors. Buy the Xiaomi 12 here
True to specs revealed early in the year, the latest OnePlus flagship is a top-tier contender. With Snapdragon 8 Gen 1 silicon running the show, the 10 Pro uses Hasselblad imaging tricks to complement its sensor trio. The 5000mAh cell inside is sizeable, while 80W wired charging means rapid refuelling. Buy the OnePlus 10 Pro here
Picking up from its predecessor, Sony's fourth-gen Xperia 1 delivers a world-first optical zoom experience for smartphone photographers: instead of fixed telephoto focal lengths, its 12MP main camera can zoom continuously between 85 and 125mm. Buy the Sony Xperia 1 IV here
Sony's mobiles have never been heavyweights, but the Xperia 10 IV is a true 5G featherweight. In fact, at 161g, it's the lightest 5G smartphone you can buy right now. Despite the diet, it still packs a sizeable 5000mAh cell, plus benefits from uprated cameras, an improved screen and a new CPU.
Successor to last year's Mate Xs, the Mate Xs 2 is an improvement in all the right places, with an uprated screen, sleeker design and added stylus support. It's also one of the few to adopt an outward-folding design, with an upgraded hinge offering promising greater durability and no visible crease.
Continuing the mid-range lineage of Google's Pixel 'a' devices, the 6a benefits from a spec sheet that's not far off its full-fat siblings. There's Tensor silicon inside, a 6.1in OLED display up front and a two-tone shell on the back. But there are also budget compromises when it comes to refresh rates and shooting skills.
The best upcoming 2022 phones
Nothing Phone 1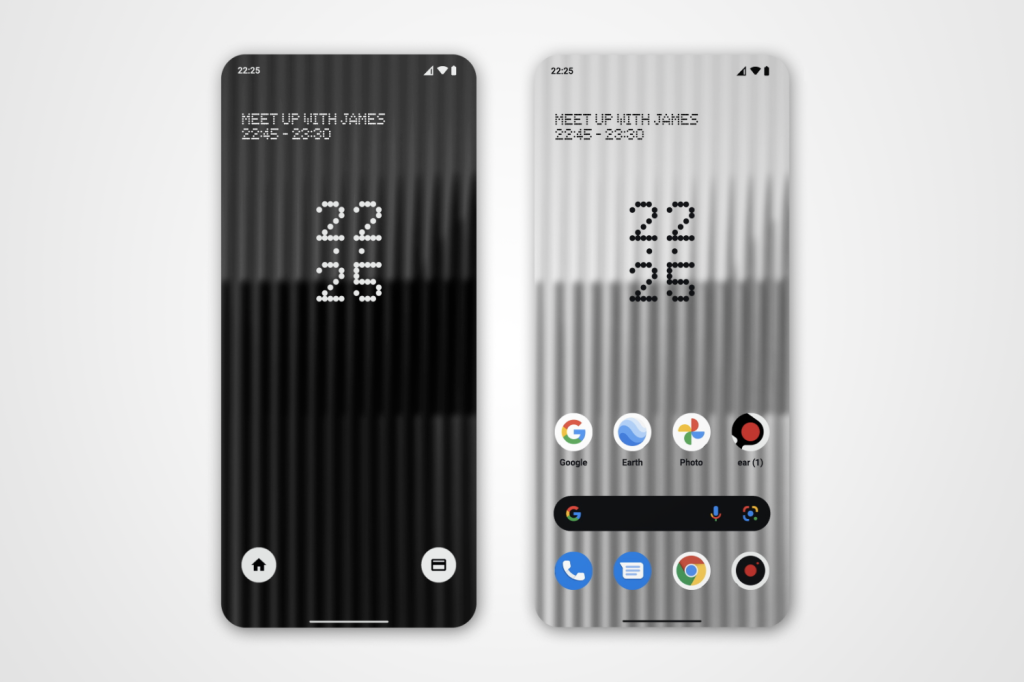 There's been much ado about Nothing in recent months. Carl Pei's pet project has already made a splash with the Ear 1 wireless earbuds. For it's next trick, the tech upstart has officially announced that it will produce a long-rumoured smartphone.
Confirmed for launch on 12 July, we know the handset will be powered by a Snapdragon 778G+ CPU – the plus indicating chipmaker Qualcomm has added support for wireless charging and reverse wireless charging, something not found on any other phone using that silicon.
It will adopt the transparent design style that's become the maker's hallmark, with a selection of rear-facing LEDs Nothing calls the "glyph interface". Essentially a new spin on the old notification light idea, these lights flash different patterns for different calls or app notifications, show your remaining battery or charging status, glow red when recording video, and act as a fill light when taking photos. The overall design is rather iPhone-esque, with flat sides and an aluminium frame.
We also know that its OS will be based on Android, but overlayed with an interface called Nothing OS. And this should be more than just a skin: Pei has made clear that he wants to produce an alternative to Apple's integrated software/hardware ecosystem. A barebones preview of the phone's launcher has been released to certain Android phones.
We also have a name – phone (1) – and confirmed network partners. O2 will stock the Nothing smartphone exclusively in the UK, with sales expected to start this summer.
Some details remain unknown, with rumours pointing to a 6.55in OLED display. The phone's price will likely remain a mystery until launch day.
---
Huawei P60 Pro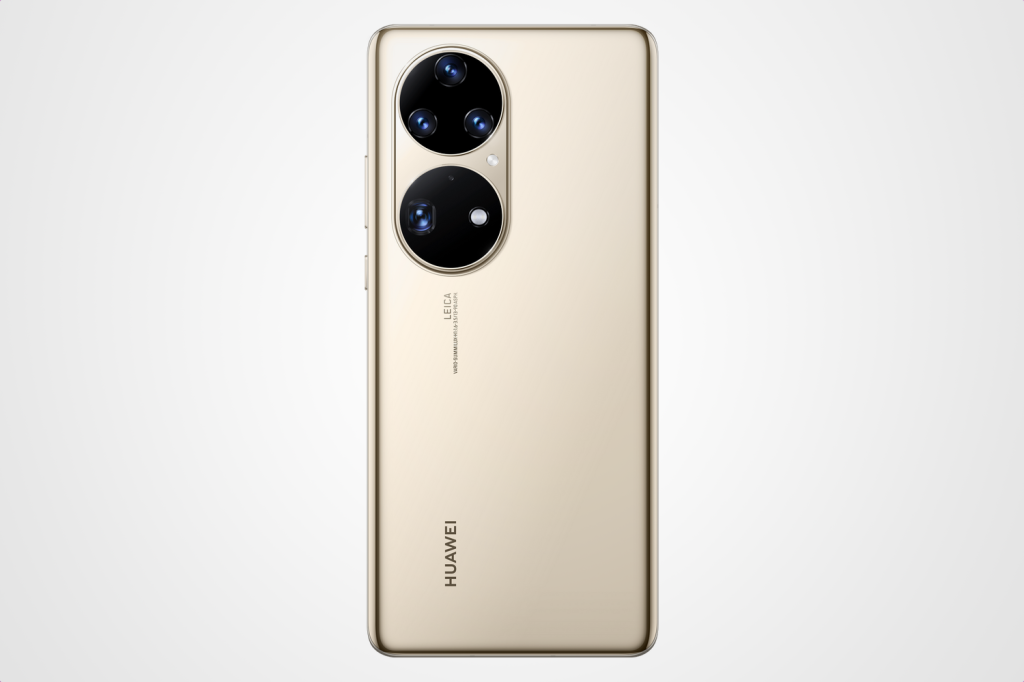 Launched last year, the Huawei P50 Pro was a bit of an odd one. A photography powerhouse, it benefited from a quartet of capable cameras with plenty of megapixels between them – including a periscope lens which offered a stellar 200x digital zoom. Trouble was, ongoing trade restrictions meant the flagship took an age to make it out of China.
Will its successor fair any better? Only time will tell. The Huawei P60 Pro and Pro Plus are expected to arrive in the middle of 2022, with recent rumours indicating a September release date. Based on the evolution of previous Pro mobiles, the P60 Pro will probably pack some properly powerful camera kit, plus a sizeable full-screen experience.
But little is known about firm specs for the P60 Pro, let alone when – or if – it will ever make it to Blighty (or beyond).
---
Google Pixel 7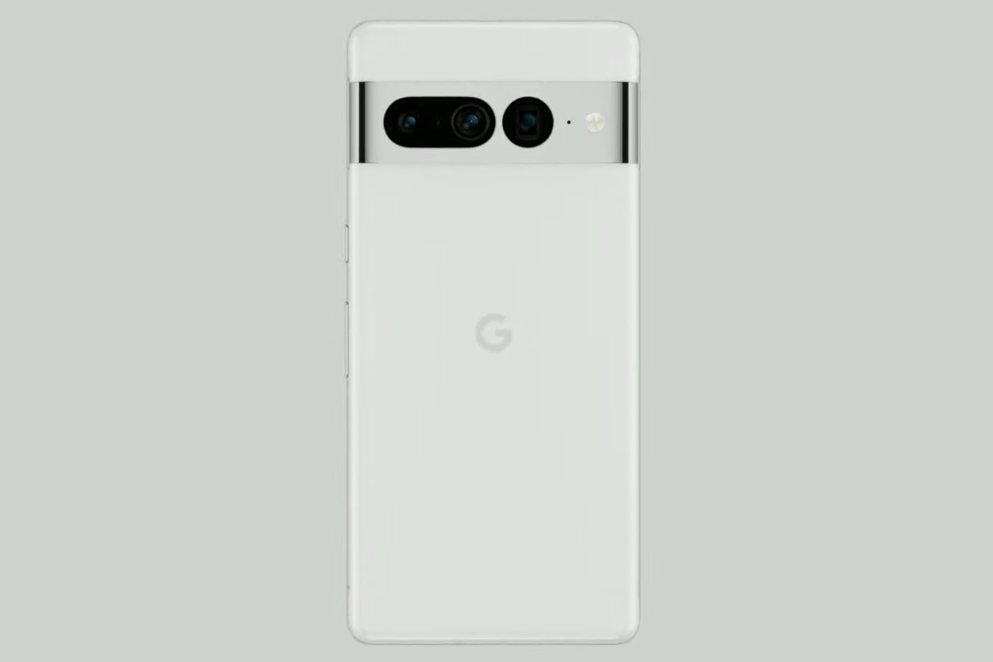 Google's Pixel 6 saw the search giant return to making genuine flagships, after its predecessor's mid-tier detour. And following an official teaser at Google I/O 2022, the Pixel 7 looks set to follow suit.
Official specs are still thin on the ground, but Google did give a sneak peak of the seventh-gen Pixel on stage. Promo pics revealed a device evolved from the Pixel 6, with curved glass on the front and a metallic camera bar on the rear, complete with three lenses and edges which meld to the chassis.
We also know that the Pixel 7 will come equipped with a new, next-gen Google Tensor chip. Its performance chops are unknown at this stage, but if its predecessor is anything to go by, the Pixel 7 should offer a top-tier smartphone experience.
Due for release "later this year", we'd expect to see the Pixel 7 arrive in October, which is when Google's flagship phones have traditionally broken cover. Pricing remains anyone's guess, although we'd hope to see it undercut the competition from Apple and Samsung.
---
Motorola Frontier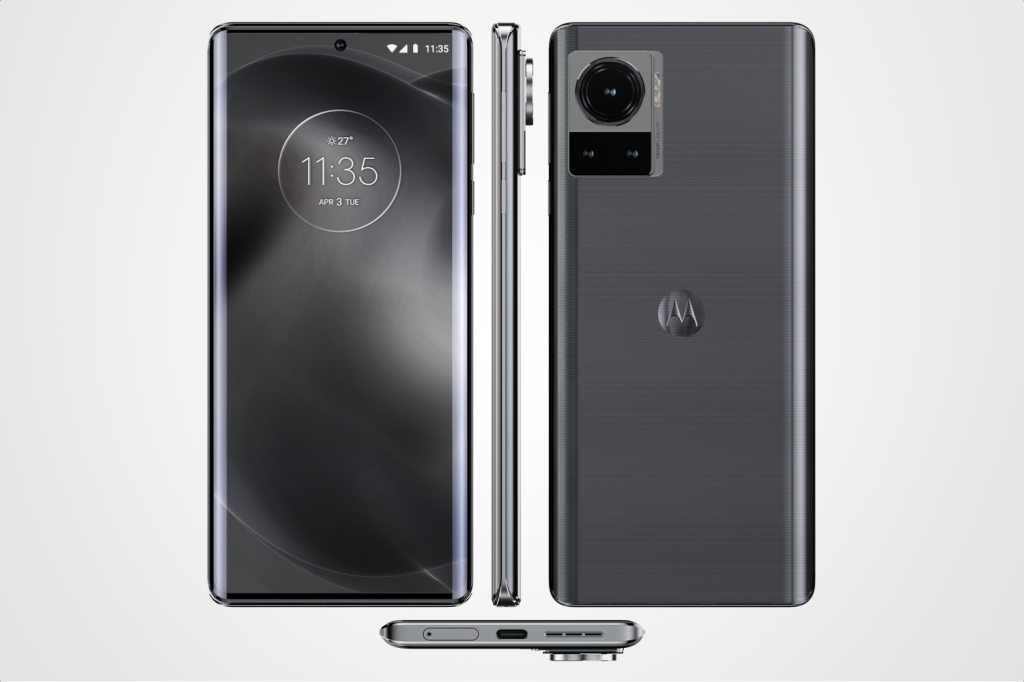 Motorola's recent mobiles have offered high-end specs for mid-range money. Its next handset looks set to take that a step further: early leaks show the Frontier – rumoured to be arriving this summer – equipped with a huge camera housing, home to what's alleged to be a whopping 194MP main sensor. Those same sources indicate that it'll be flanked by 50MP ultrawide and 12MP telephoto cameras.
Other specs are no less impressive, if the rumours turn out to be true. They point towards a 6.7in OLED panel up front, a Snapdragon 8 Gen 1 Plus chip inside, as well as 125W fast charging and support for 5G connectivity.
Latest intel indicates that a July launch is possible, but there's no word yet on pricing. Motorola's recent devices have tended towards the mid-range, but if the cost hike from the Edge 20 Pro to the new Edge 30 Pro is anything to go by, the Frontier could have a price tag to match its massive megapixel count.
---
Google Pixel Fold
What about the elusive Pixel Fold? Depending on who you ask, you'll hear a whole range of answers. Some thought the Pixel 6 would be bendable. Others predicted a separate Pixel Fold device would launch by the end of 2021. Now, the latest info indicates that Google won't launch the Fold at all – at least, not in its current form.
Does that mean we won't see a folding Pixel phone in 2022? Not necessarily. More likely, it means that Google has canned its first attempt at a foldable, in order to focus on a fresh handset for release later in the year. That would certainly fit with industry intel that claims Google won't launch a foldable in the first half of 2022.
What will the spec sheet of Google's foldable have in store? That's even less certain – although if it follows the mould set by the Pixel 6, you can expect a neat, premium design with a vanilla Android interface that's optimised for a folding setup.
---
Nokia 10 PureView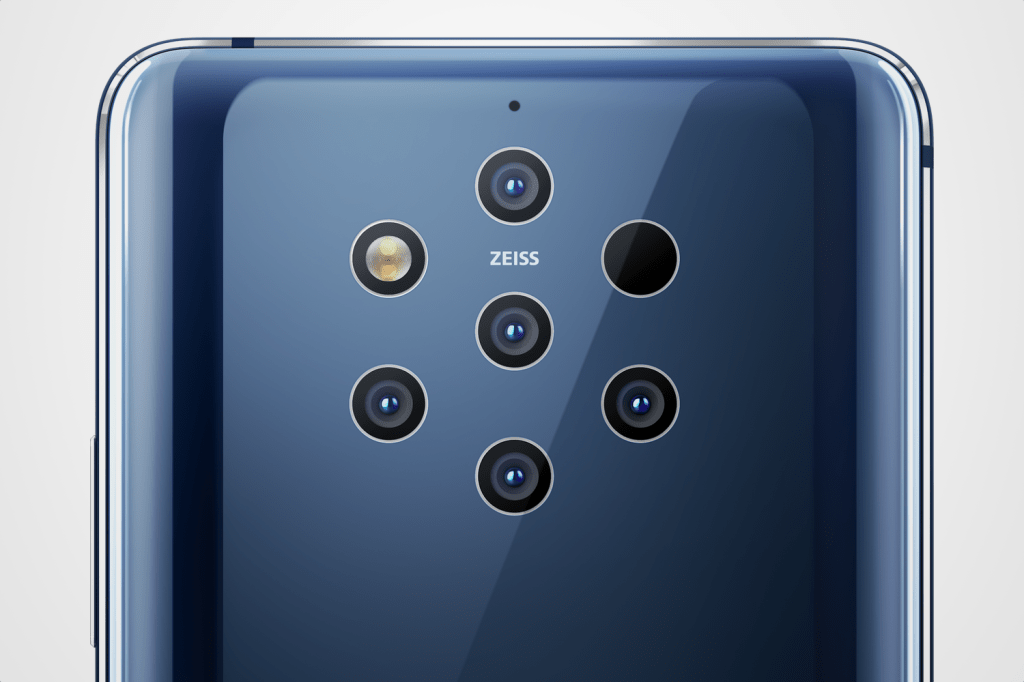 Rumours about a Nokia 9 PureView replacement have been circulating pretty much since that device launched at MWC back in 2019. Despite the long wait, there's still little certainty about if, when or how the multi-lens mobile might be succeeded.
Nokia 9.3, 10, X50, X60…various names have been suggested for the elusive device. But one thing unites the soothsayers: the hope that it will set a fresh bar for Nokia. We'd certainly expect a PureView follow-up to pack all kinds of clever camera tech. The new device would also need 5G connectivity to keep pace with its competitors.
Four cameras, massive batteries, powerful processors: rumours about the Nokia 10 PureView abound, but firm specs are nowhere to be found. Some sources suggest the silence is due to difficulties sourcing suitable silicon. Whether that's true is anyone's guess.
In fact, it's not clear if the device is actually in the works, let alone how much it might cost (smartphone pricing has escalated significantly since its predecessor launched at £549 / $699). As you can tell, this isn't one to bet on – but we're still hoping to see a new Nokia flagship in 2022.
---
Xiaomi 12 Ultra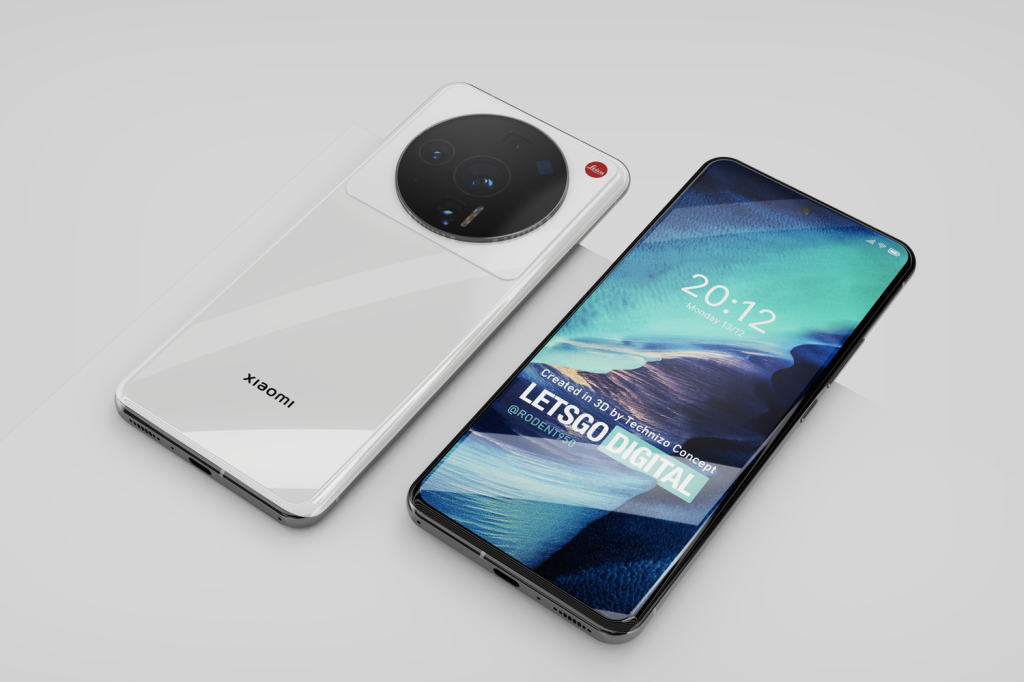 Xiaomi's twin-screen 11 Ultra launched last year with enough megapixels between its three rear cameras to satisfy a battalion of smartphone photographers. And its successor looks set to raise the photography bar even further.
Rumoured for a June release in China, with a global rollout expected to follow later in the year, we now know the Xiaomi 12 Ultra will definitely ship with Leica camera hardware. It will use a full 1in sensor for its main lens, with Xiaomi splitting development costs with Sony to give the 12 Ultra some serious low-light chops. The ultra wide and telephoto lenses look likely to remain unchanged.
Whether the secondary rear display will still occupy a spot in the camera bump isn't certain. Online chatter also talks of a 120Hz OLED display, 120W fast-charging and Qualcomm Snapdragon 8 Gen 1+ silicon inside. We'd be keen to see software gimmicks trimmed back, processor heat better handled and a fair few pounds shaved off the price tag.
---
Asus ROG Phone 6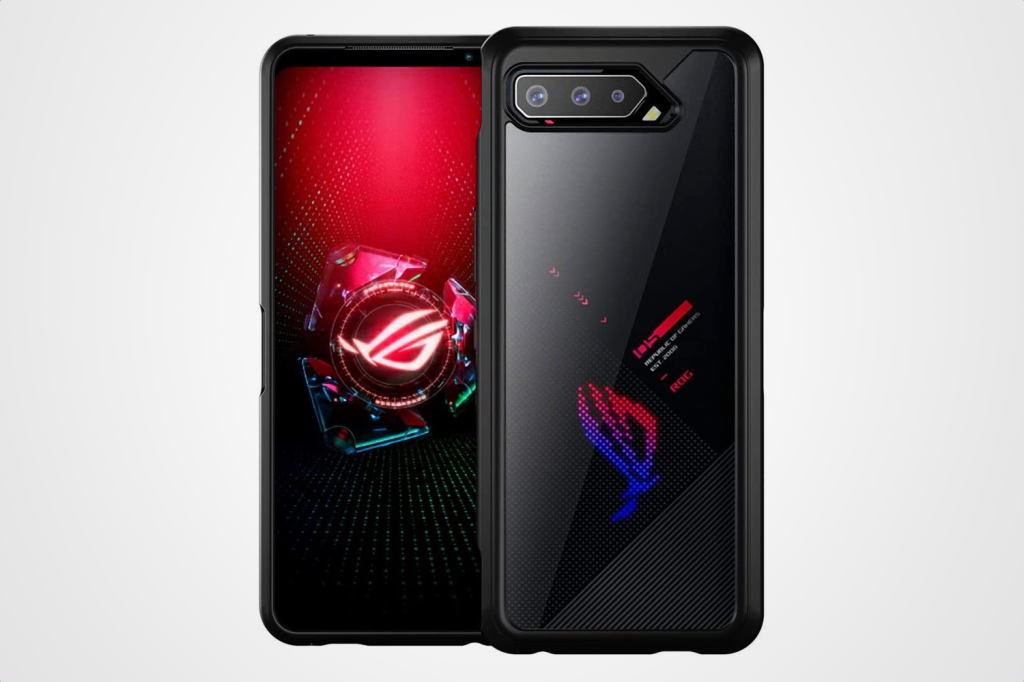 A beefcake of a blower, the Asus ROG Phone 5 (and its 5s Pro follow-up) was our favourite gaming phone of 2021. With impeccable performance, a gorgeous display and no shortage of gaming-focused features, it ticked all the boxes for playing on the go.
Firm word about the ROG Phone 6 is thin on the ground, but there's every reason to suspect that Asus is working on a follow-up. And like every ROG upgrade before it, you can be it'll deliver faster performance, slicker tricks and an even more delicious screen.
Assuming Asus is indeed developing a ROG Phone 6, when can you expect to see it? Apart from the ROG Phone 5, all other ROG Phones have launched in autumn. We'd tentatively expect the ROG Phone 6 to continue that trend, so keep your eyes peeled around August 2022.
---
Samsung Galaxy Z Fold 4 & Z Flip 4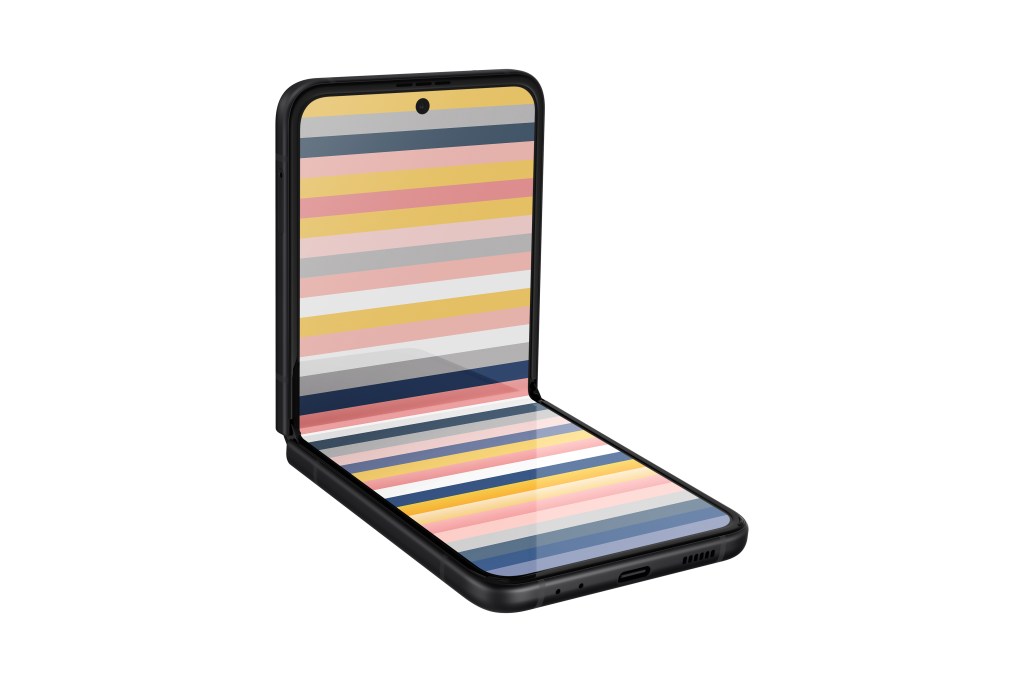 An early and eager advocate for foldable phones, Samsung shows no sign of staying flat in 2022. Having launched the hugely expensive Z Fold 3 and funkier, marginally more affordable Z Flip 3 in 2021, there's every chance we'll see successors to both devices arrive this year.
There's little concrete intel circulating about the specs or design of either smartphone, but we'd hope to see Samsung focus its efforts on reducing the visible crease that currently plagues the centre of its foldable devices. Improved cameras would also be nice, as would somewhere to stash the S Pen on the Z Fold 4. What we'd like most? A lower price tag, at least for the Flip.
If we do see two new folding Z phones from Samsung, we'd hazard a guess that autumn 2022 would be the most likely launch window, given that previous Galaxy Fold devices have launched in August or September.
---
Apple iPhone 14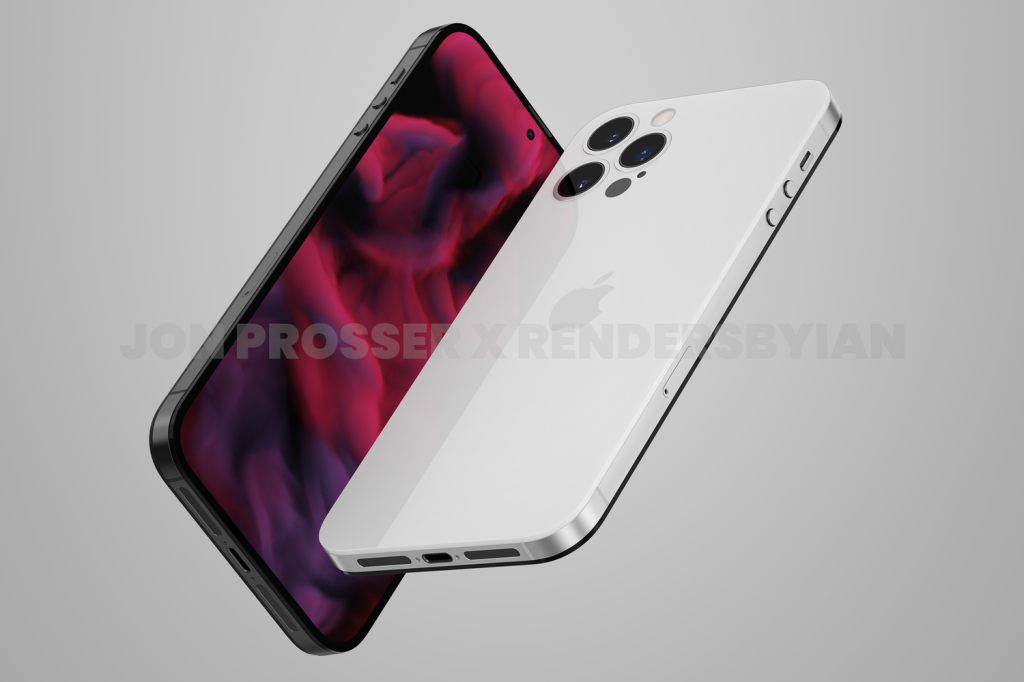 Like clockwork, Apple is expected to unwrap a fresh batch of iPhones in 2022. And like both the iPhone 12 and iPhone 13 before it, the iPhone 14 family is likely to include a standard, a Mini, a Pro and a Pro Max model.
Traditionally, Apple only gives its flagship iPhones a major upgrade every other year. That trend was continued with the iPhone 13, which retained broadly identical dimensions and designs from the iPhone 12, while also tweaking the camera hardware and performance.
So we'd expect significant shooting and performance upgrades with the iPhone 14. But could we also see a substantial design overhaul? Besides a shift to flat-panel aluminium edges for the iPhone 12, Apple hasn't strayed too far from the design language established with the iPhone X. At the very least, we'd hope for the long-overdue removal of the selfie camera notch – while some early leaks indicate that Apple might also flatten the rear camera bump.
When will the iPhone 14 (and its siblings) break cover? Apart from 2020, when its schedule was disrupted by the global pandemic, Apple routinely launches its latest flagships in September – which is exactly when we'd expect to see the iPhone 14.
---
Our 2022 phone reviews so far
Looking for a smartphone you can buy right now? Here's an overview of every phone we've already reviewed in 2022. Click the link to read each review in full.
---
Last year's biggest phone reviews
Wondering how this year's smartphones compare to what came before? Below is a round up of our biggest smartphone reviews from 2021. Click the link to read each review in full.