Best upcoming phones 2023: all the top new smartphones
From affordable flagships to folding smartphones, there'll be no shortage of exciting upcoming phone launches over the next few months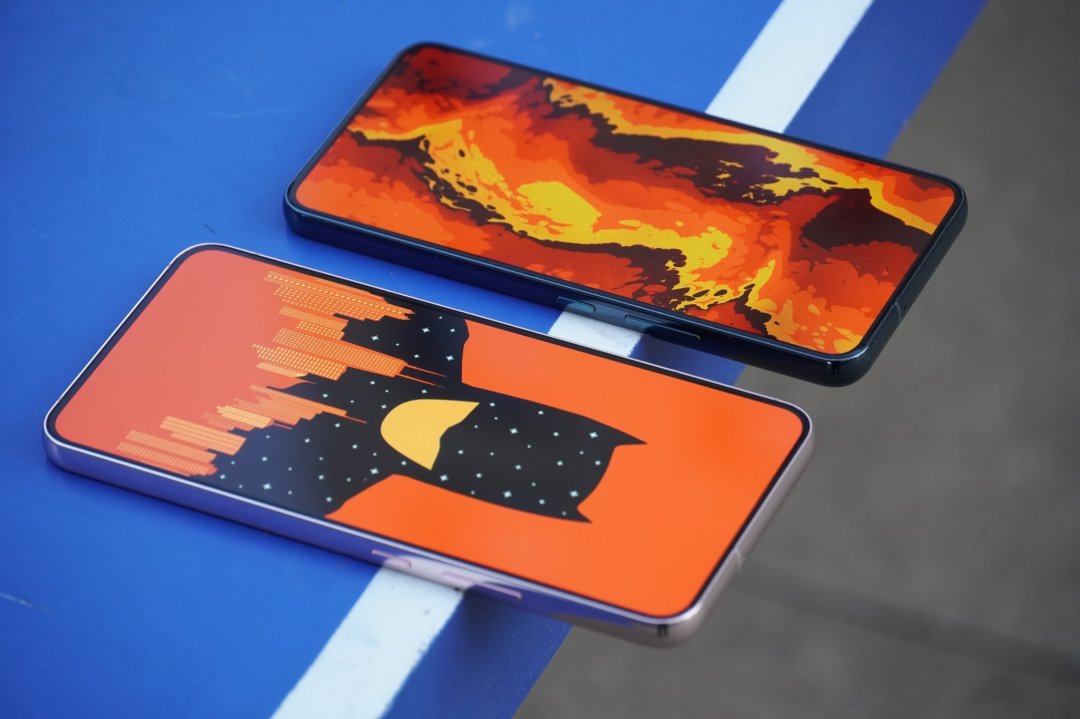 Like to follow every smartphone launch like a hawk? Your diary must have been busy over the last twelve months. From affordable blowers and fresh flagships to folding phones, there's been a whole host of shiny new handsets. But you're presumably here to stay on top of what's around the corner – so here's our guide to the best upcoming phones for 2023.
We've rounded up the confirmed releases, probable launches and rumoured reveals for 2023 below, so you can keep your smartphone knowledge well ahead of the curve. We've also summarised the major smartphone announcements from last year, with links to our reviews of the big hitters.
We'll keep this list regularly updated, too. Here are all the best upcoming phones we expect to see in 2023.
The best upcoming phones 2023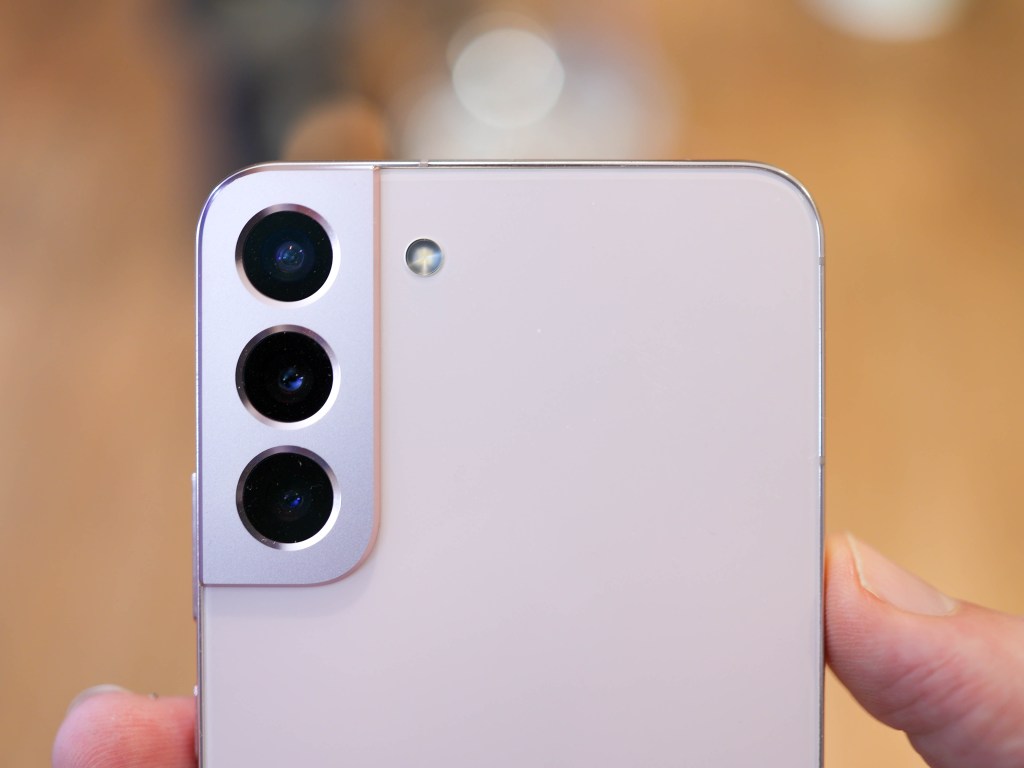 Samsung Galaxy S23
Samsung's next flagship range will, undoubtedly, be the Galaxy S23. Or, to be more specific, the Galaxy S23, Galaxy S23 Plus, and Galaxy S23 Ultra. Current information is based on rumours, which state that while things won't be a massive change visually, there'll be some hardware improvements. Potentially these would include a pixel-packed 200MP main camera, and a 40MP front-facing selfie cam. Top of our wishlist is faster charging, as we've been spoiled by the 65W+ fast-charging tricks of other handsets from the likes of OnePlus, Xiaomi. Motorola and more.
If you wanted to place a sensible bet on the Galaxy S23 release date, a reveal and launch in February 2023 would be a good place to start, given past events.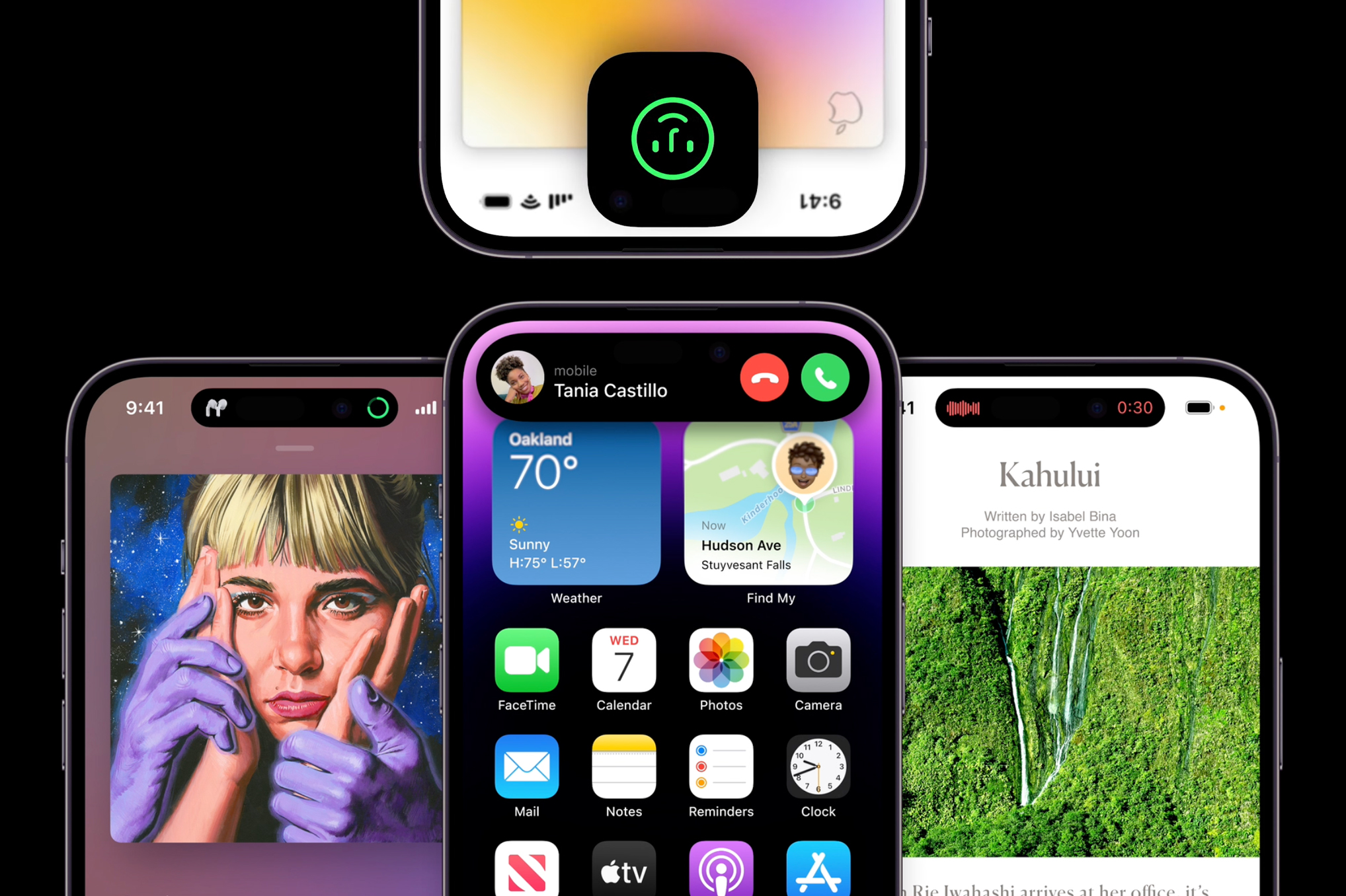 Apple iPhone 15
There aren't many solid rumours surrounding the iPhone 15. Due to launch in September 2023 as Apple's launches and release dates are, mercifully, very consistent). We'd love to see the fancy Dynamic Island notch make its way down to the base iPhone 15 models. We'd also love to see 8K video recording (because why not), along with a periscope zoom camera to better match the lossless 10x optical zoom offered by the formidable Galaxy S22 Ultra.
On that note, we could see the launch of an iPhone 15 Ultra instead of the iPhone 15 Pro Max, if the latest rumours are to be believed. Time will tell which ones prove to be true…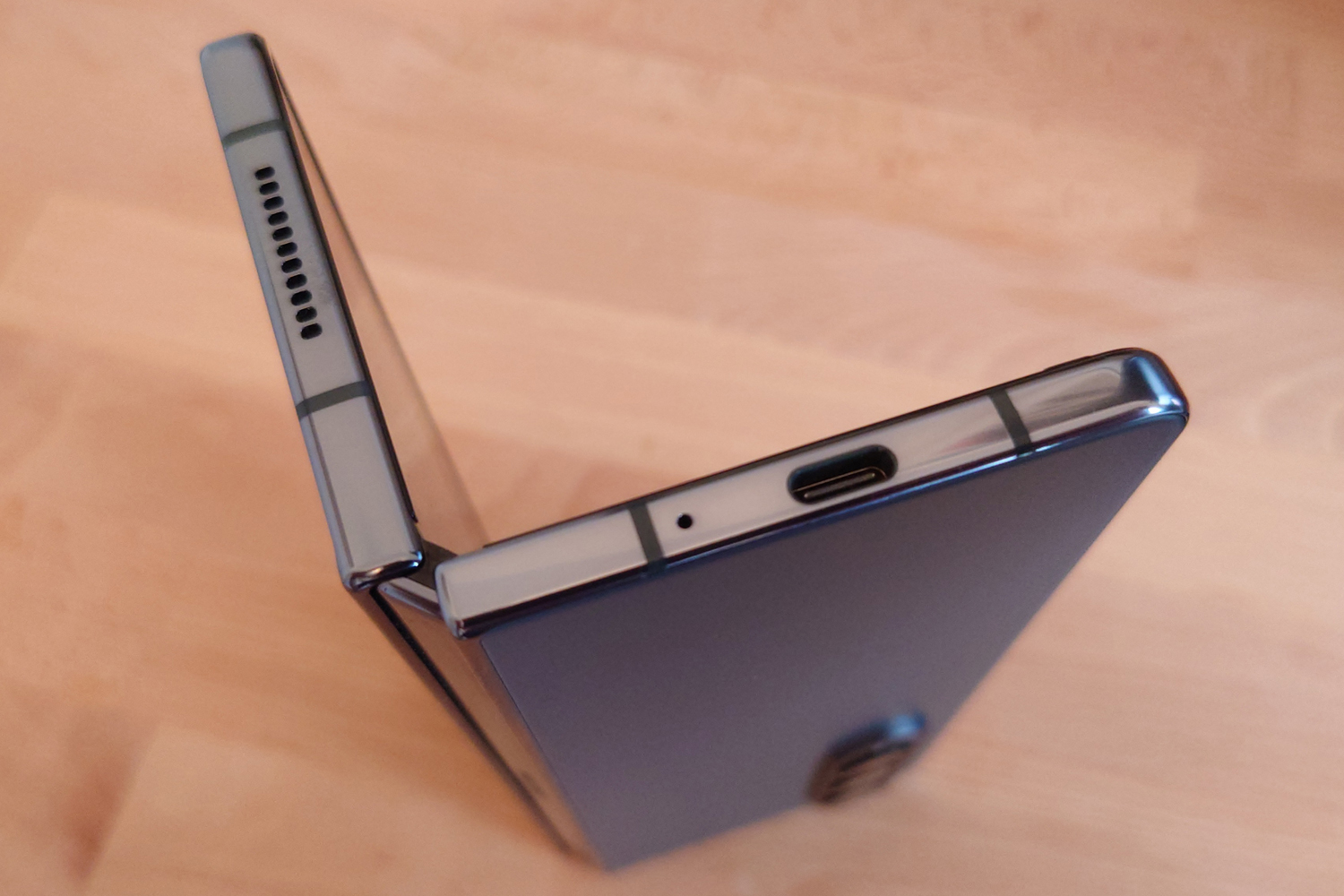 Samsung Galaxy Z Fold 5
Given that the Galaxy Z Fold 4 is the best folding phone Samsung has ever made, it would be a shame for them to end it there. And they more than likely won't. That's why we're excited to see what the Z Fold 5 has in store. There are very few rumours around at the moment. But we'd like to see an even slimmer design, faster charging, and a built-in S-Pen to take advantage of drawing and doodling on its expansive unfolded display.
Google Pixel Fold
What about the elusive Pixel Fold? Depending on who you ask, you'll hear a whole range of answers. Some thought the Pixel 6 would be bendable. Others predicted a separate Pixel Fold device would launch by the end of 2021. Now, the latest info indicates that Google won't launch the Fold at all – at least, not in its current form.
Does that mean we won't see a folding Pixel phone in 2022? Not necessarily. More likely, it means that Google has canned its first attempt at a foldable. That would certainly fit with industry intel that claims Google won't launch a foldable in the first half of 2022.
What will the spec sheet of Google's foldable have in store? That's even less certain. Although if it follows the mould set by the Pixel 6, you can expect a neat, premium design with a vanilla Android interface that's optimised for a folding setup.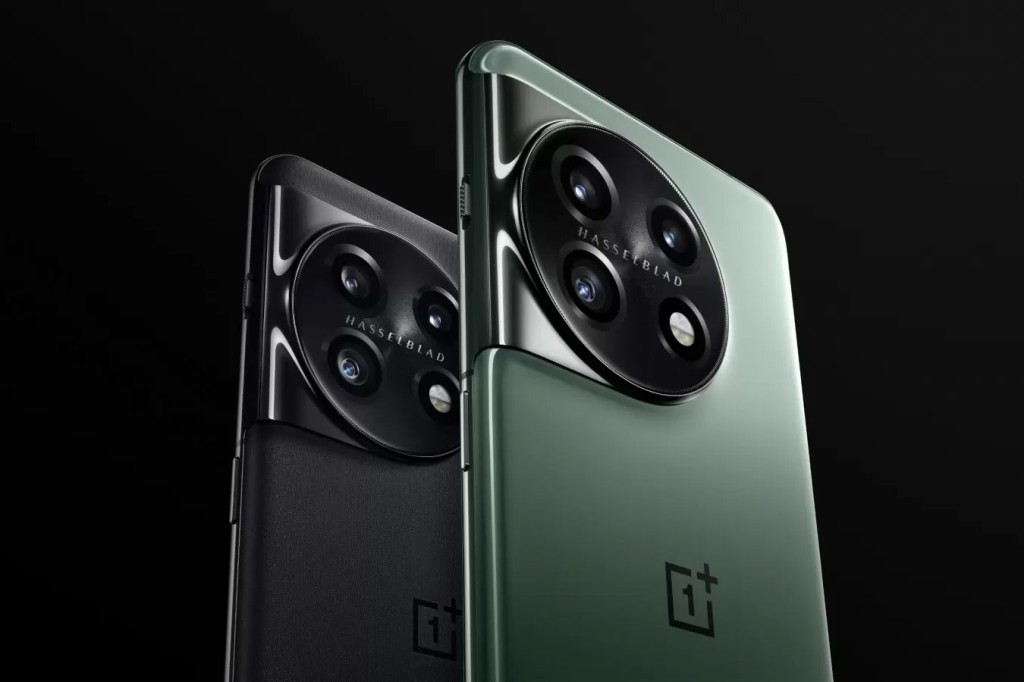 OnePlus 11
The latest 'flagship killer' hits China in January, with the rest of the world having to wait until February to learn things like price and availability – but there's plenty of info out there on the OnePlus 11 already. It'll be among the first gaggle of Snapdragon 8 Gen 2 phones, with a trio of Hasselblad-badged rear cameras and a high resolution AMOLED display.
Other niceties include the alert slider making a return, after going AWOL with the OnePlus 10T, and rapid wired charging. The biggest question is whether OnePlus can keep the costs down enough in order to retain its "value champion" appeal with fans.
The biggest smartphones released in 2022
Samsung's latest line-up of flagship smartphones features three models. The S22 and S22 Plus follow closely in the footsteps of the S21, while the top-end S22 Ultra takes up the phablet mantle from the now-defunct Note series, complete with S Pen support.
With a natty ceramic back and sizeable 6.7in AMOLED screen up front, the flagship X5 Pro comes powered by the latest Snapdragon 8 Gen 1 processor. Dual Sony sensors and Hasselblad optimisation also mean it's got no shortage of photography potential.
Apple's third-gen SE sticks firmly to the mould set by its predecessors: it's an entry-level iPhone in a throwback shell, still styled like the iPhone 8. But it also adds a few key upgrades, including 5G connectivity, improved battery life and Apple's A15 Bionic processor for rapid performance.
Xiaomi's first devices to ditch the 'Mi' branding in Europe. Flanked by the vanilla 12 and more affordable 12 Lite, the 12 Pro leads the line-up. There's sharp design, premium build quality and a gorgeous display to make it a true flagship, complete with three 50MP camera sensors.
Another top-tier contender, and there's a cheaper OnePlus 10T version now too. With Snapdragon 8 Gen 1 silicon running the show, the 10 Pro uses Hasselblad imaging tricks to complement its sensor trio. The 5000mAh cell inside is sizeable, while 80W wired charging means rapid refuelling.
Picking up from its predecessor, Sony's fourth-gen Xperia 1 delivers a world-first optical zoom experience for smartphone photographers: instead of fixed telephoto focal lengths, its 12MP main camera can zoom continuously between 85 and 125mm.
Although the design is a derivative of former owner Huawei, there's a lot to love about the Magic 4 Pro: the hybrid optical/digital zoom, the fast charging and the speedy overall experience. Better camera options are available, though.
Continuing the mid-range lineage of Google's Pixel 'a' devices, the 6a benefits from a spec sheet that's not far off its full-fat siblings. There's Tensor silicon inside, a 6.1in OLED display up front and a two-tone shell on the back. But there are also budget compromises when it comes to refresh rates and shooting skills.
With impeccable performance, a gorgeous display and no shortage of gaming-focused features, it ticks all the boxes for playing on the go. The Pro version goes even further with gamer-friendly features like RGB lighting and a rear display for notifications.
The debut smartphone effort from Carl Pei's new company. The man that helped kick-start OnePlus is at it again with Phone 1, a distinctive mid-ranger with unique glyph lighting on the back and a transparent design. Even without those head-turning additions, it's still a very capable sub-£400 handset with a better screen than you'd expect for the price.
Samsung Galaxy Z Fold 4 / Galaxy Z Flip 4
Streamlined by design, there's nothing slender about the price of Samsung's folding flagship. But the Z Fold 4 does set a new bar for foldables. Performance is predictably impressive, while productivity features make it a winner for multi-tasking. Shooting specs are top-tier, too, while the whole package is as stylish as you'd expect. Its mainstream sibling, meanwhile, doubles down on the clamshell styling, pocketable proportions and more accessible pricing of its predecessor. Software optimisations maximise the multi-tasking potential of the Z Flip 4's split screen. Longer battery life and new customisation options also make it friendlier to live with.
Besides a small shift in naming strategy, Apple's latest smartphone line-up delivers few surprises. The base iPhone 14 and iPhone 14 Plus offer incremental upgrades in familiar packaging. The iPhone 14 Pro and Pro Max go further: they get 1-120Hz refresh rates, new A16 silicon and a notchless display. Replacing the latter is the daftly named Dynamic Island, an adaptive pill-shaped cutout which also incorporates software controls. In the US, all four models ship with satellite connectivity and no SIM.
Hero of the Edge 30 range, Motorola's latest top-tier smartphone packs a whopping 200MP main sensor. But it's no one-trick pony: the Edge 30 Ultra also ships with Qualcomm's newest silicon, lightning-fast charging and a super-high refresh rate display. Oh, and its design is drop-dead gorgeous. Plus it undercuts the Samsung Galaxy S22 and Apple iPhone 14 by some margin.
Google Pixel 7 and Google Pixel 7 Pro
The new Google phone duo landed at the same price as last year's efforts, but raise the game with superior styling and improved camera smarts. The Pro remains the pick for spec snobs, with a dedicated zoom lens and an ultrawide snapper that doubles up for macro shooting. It's also got a bigger battery and higher-res, higher-refresh rate screen. Both phones are packing a Tensor G2 processor, though, so are equally nippy when it comes to the algorithm crunching needed to get the best out of Google Assistant and Android 13 in general.
Last year's biggest phone reviews
Wondering how this year's smartphones compare to what came before? Below is a round up of our biggest smartphone reviews from 2022. Click the link to read each review in full.
Apple iPhone 14 Pro Max: Apple revamps its flagship phone in many meaningful ways – but it comes at a significant price
Apple iPhone 14: Apple's latest non-Pro iPhone is superb – it's just that it's strikingly similar to last year's effort.
Asus ROG Phone 6: With its imperious power and some specialised accessories thrown in, can the latest chunky Asus set a new standard for gaming phones?
Asus Zenfone 9: With superb specs and smaller dimensions than most modern mobiles, this a powerhouse that's easier to pocket.
Google Pixel 6a: Another wallet-friendly stunner. Good luck getting better performance for less.
Google Pixel 7: Gives up a few luxuries versus its bigger brother, but the price is right and its camera credentials are still top notch.
Google Pixel 7 Pro: Superb cameras and lustworthy hardware make this the obvious choice for well-heeled Google fans
Honor 70: A streamlined smartphone that sacrifices flagship flourishes in favour of slender styling and a stellar screen.
Huawei Mate 50 Pro: Astonishingly good cameras and killer hardware, but the usual 2022 Huawei caveats
Huawei P50 Pro: despite a great camera and sleek design, no Google and no 5G make this one a tough sell.
Huawei Mate Xs 2: a skinny fold-out flagship that's Google-free but desirable all the same.
IQOO Neo 6: this India-only affordable flagship gets plenty right, apart from the secondary cameras.
Motorola Moto G82: Offering mid-tier performance at a bargain price, this is a keenly priced reminder that Moto knows how to make a brilliant budget phone.
Motorola Edge 30: Slim dimensions and high refresh rates make the Motorola Edge 30 a joy to live with, especially at its discounted price.
Motorola Edge 30 Fusion: Outstandingly good value handset that does everything to a high standard, even if it's not quite the best at any one thing.
Motorola Edge 30 Ultra: Impressive hardware and effortless style look good on this top-tier Moto handset.
Motorola Razr 2022: First-rate foldable that improves significantly over Moto's original efforts
Nokia G60 5G: Extensive support and recycled materials bode well for this affordable Finnish phone.
Nokia X30 5G: Spearheading Nokia's sustainable Circular subscription drive, the X30 is an eco-minded mobile that feels every bit the modern mid-ranger.
Nothing Phone 1: Unique styling and clever lighting put a refreshing twist on the affordable phone formula
OnePlus Nord 2T 5G: Does the new Nord continue the trend of top-notch mid-range phones, or is it a middling update?
OnePlus 10T: A solid sub-flagship in a crowded market, provided you don't need best-in-class camera skills.
Oppo Find N: a responsive flagship that shows folding phones can be pocketable.
Oppo Find X5 Pro: a slick design, punchy screen, formidable camera and power in spades…this is one of the best smartphones we've used to date.
Oppo Reno 8: Standout styling and lots of storage for this affordable flagship
Oppo Reno 8 Pro: With bold styling, ample storage and a promising main camera, there's a lot to love about the Oppo Reno 8 Pro on first impression.
Poco F4 GT: a gamer-friendly phone with a low profile and a fair price tag.
Poco X4 Pro 5G: a well-rounded package with solid battery life and a stellar screen.
Realme GT 2 Pro: a winning package of flagship specs and impressive value.
Realme GT Neo 3 150W: a feature-packed phone with world-first 150W fast-charging.
Realme 9: a great value smartphone for everyday use, provided you don't need 5G.
Realme 9 Pro Plus: there are better mid-range all-rounders, but few with the same flagship camera specs.
Redmi Note 11: a capable handset at a decent price, let down at times by sluggish performance.
Redmi Note 11 Pro 5G: a good phone at a good price, unless you're a gamer.
Samsung Galaxy A53 5G: potential aplenty, undermined by laggy, sluggish performance.
Samsung Galaxy S21 FE: a more affordable Galaxy mobile which doesn't scrimp on camera specs.
Samsung Galaxy S22 Plus: a reliably good phone, with a great screen, premium design and nippy internals.
Samsung Galaxy S22 Ultra: not cheap, but easily the most fully-featured smartphone you can buy.
Samsung Galaxy Z Flip 4: Tweaking the weak points of its predecessor, first impressions suggest the Z Flip 4 is every bit the everyman clamshell foldable.
Samsung Galaxy Z Fold 4: A slicker, more streamlined folding phone that majors on productivity.
Sony Xperia 1 IV: unapologetically premium, Sony's no-compromise flagship is cleverer than ever.
Sony Xperia 5 IV: A multi-lens shooter that makes Sony's camera smarts available to more creators.
Sony Xperia 10 IV: The most affordable version of Sony's "does it all" smartphone ticks plenty of boxes
Sony Xperia Pro-I: an impressive camera phone that's made niche by its high price.
Vivo V21 5G: a decent mid-range phone with a turbocharged selfie camera.
Vivo V25 Pro: Colour-changing glass adds character to a capable mid-tier smartphone that's otherwise par for the course.
Vivo X80 Pro: a photography-first flagship that's less polished on the software side.
Xiaomi 12 Pro: a refreshingly gimmick-free flagship, although performance hiccups hold it back
Xiaomi 12 Lite: iPhone-esque looks and a capable camera make for a desirable mid-ranger
Xiaomi 12s Ultra: A quirky, China-only handset with class-leading Leica camera hardware.
Xiaomi 12T Pro: A massive 200MP camera and plenty of power, at a very tempting price