Best upcoming phones: top future phones for 2023 and 2024
From affordable phones to fresh flagships and folding phones, there's no shortage of exciting upcoming phones on the horizon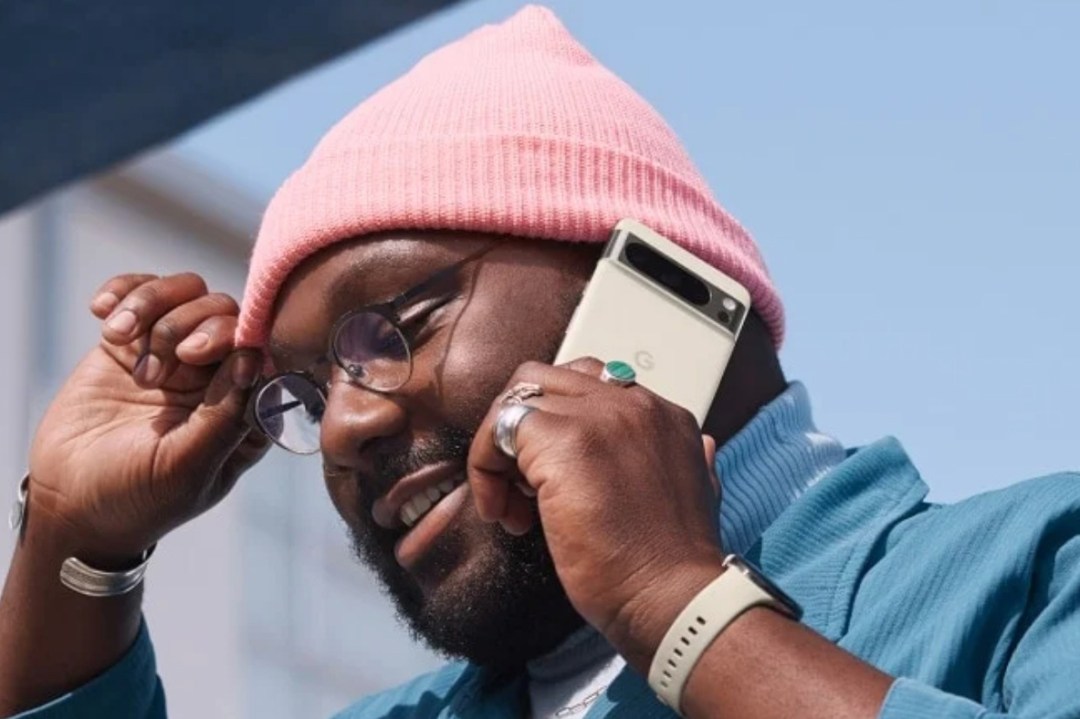 Like to follow every smartphone launch like a hawk? Your diary must be busy. From affordable phones and fresh flagships to foldables, there's a whole host of shiny new phones to come your way – here's our guide to the best upcoming phones for 2023 and 2024.
We've rounded up the confirmed releases, probable launches and rumored reveals for the year below, so you can keep your smartphone knowledge well ahead of the curve.
We've also summarised the major smartphone announcements from recent months, with links to our reviews of the big hitters. Here's our regularly updated list of all the best upcoming phones we expect to see during the remainder of 2023 and into early 2024.
Google Pixel 8 and Pixel 8 Pro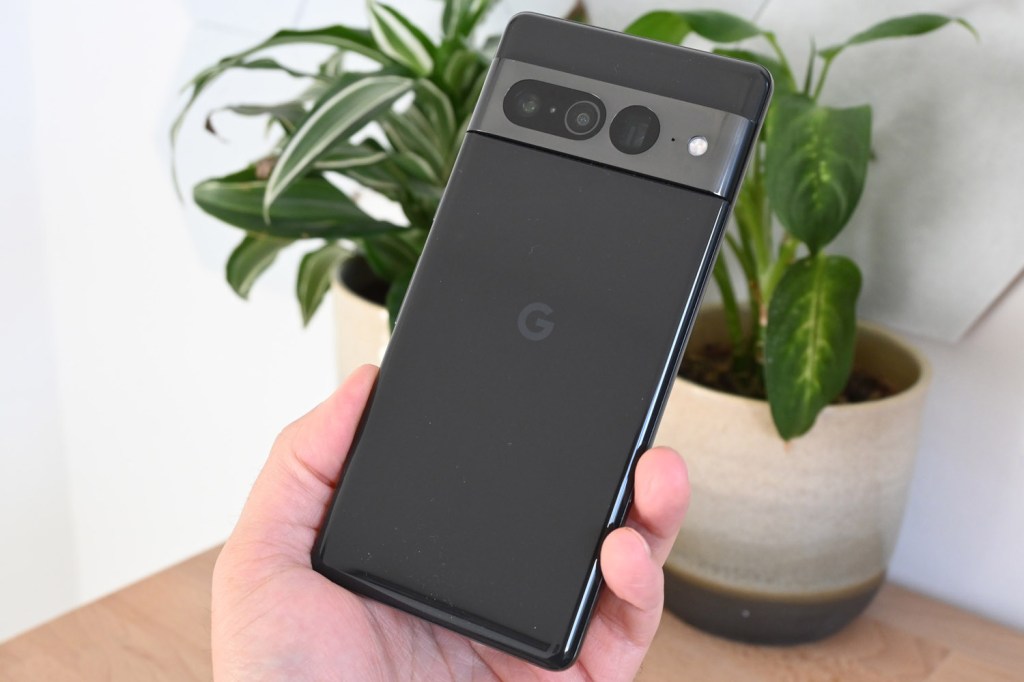 Google can usually be relied on to deliver a superbly capable pair of new phones towards the end of the year, and 2023 will be no different. The Pixel 8 and Pixel 8 Pro are set to arrive in October with a refined design, uprated internals and even better camera hardware than before. Oh, and they'll almost certainly be running Android 14, which has been going through public beta testing for the last few months.
With the hardware having been well and truly leaked by this point, the biggest remaining rumours right now are that Google won't head upmarket, keeping entry-level storage options and (hopefully) prices that aren't too painful on the wallet.
Until the new generation arrives, the Google Pixel 7 Pro remains one of our favourite smartphones of 2023, and can be had for sensible money: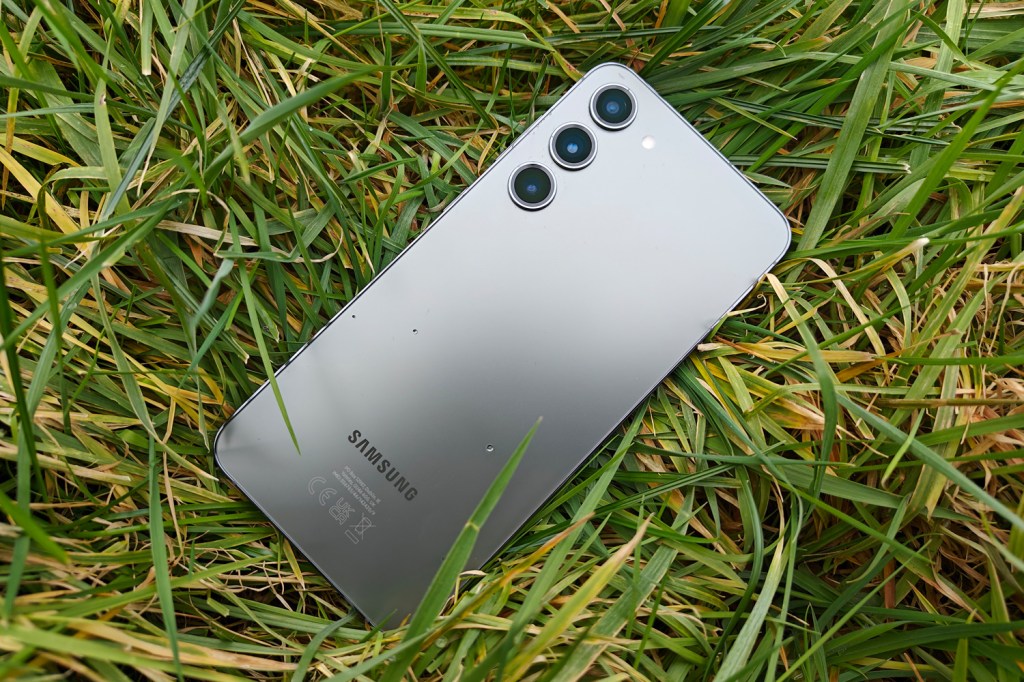 Samsung Galaxy S24
Samsung's Galaxy S phone trio remain some of the most popular smartphones that don't wear an Apple badge. This year's S23, S23+ and S23 Ultra weren't giant leaps forward from the previous generation, so hopes are high that Samsung will pull something special out of the bag for 2024. Current rumours suggest the S24+ might not make the grade, with the firm instead focusing on a two-phone line-up, but with nothing set in stone until next February, there's plenty of time for things to change.
Don't fancy waiting that long for a new handset? The S23 range is still plenty punchy, with fantastic cameras and very respectable battery life for a flagship phone:
OnePlus Open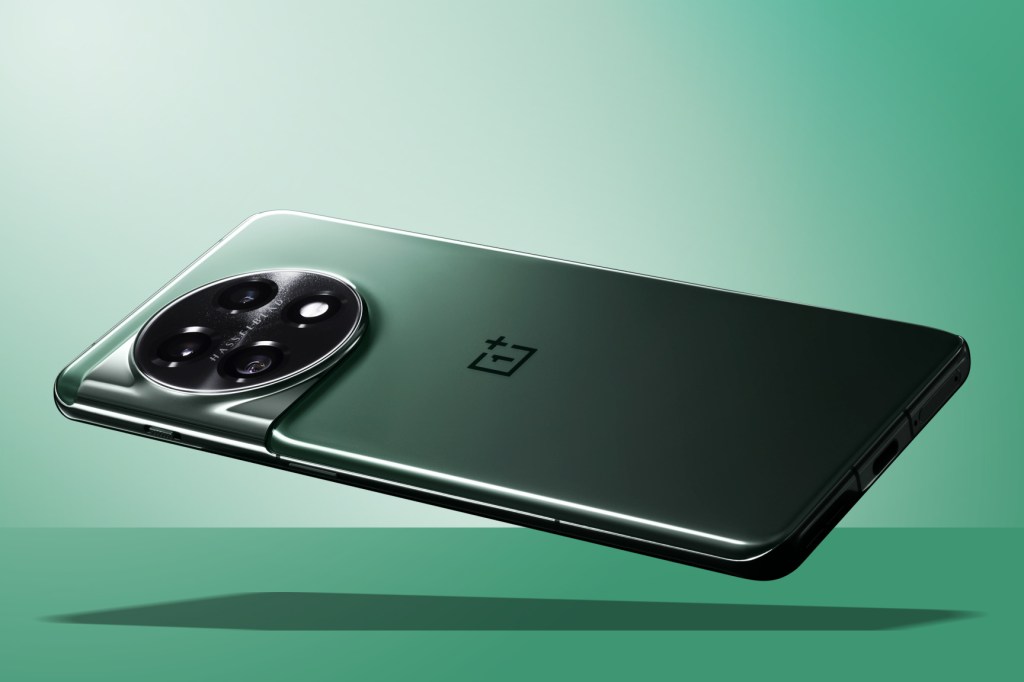 Little is known about OnePlus' debut foldable, which is expected to land later this year. The firm has yet to ramp up its teaser campaign, but all signs are pointing to it sharing much with sister brand Oppo's Find N2. That means it'll be a book-style foldable with a shorter, wider display than the Galaxy Z Fold 5, and should pack flagship-grade hardware.
We're betting Hasselblad will help out on the camera front again, and it should deliver rapid wired charging. As to what software tweaks OnePlus will make for the foldable screen, the recent OnePlus Pad should give a clue or two as to how OxygenOS will work at a larger scale. Not bothered about folding phones? The OnePlus 11 is a corker of a traditional handset.
Xiaomi 14 series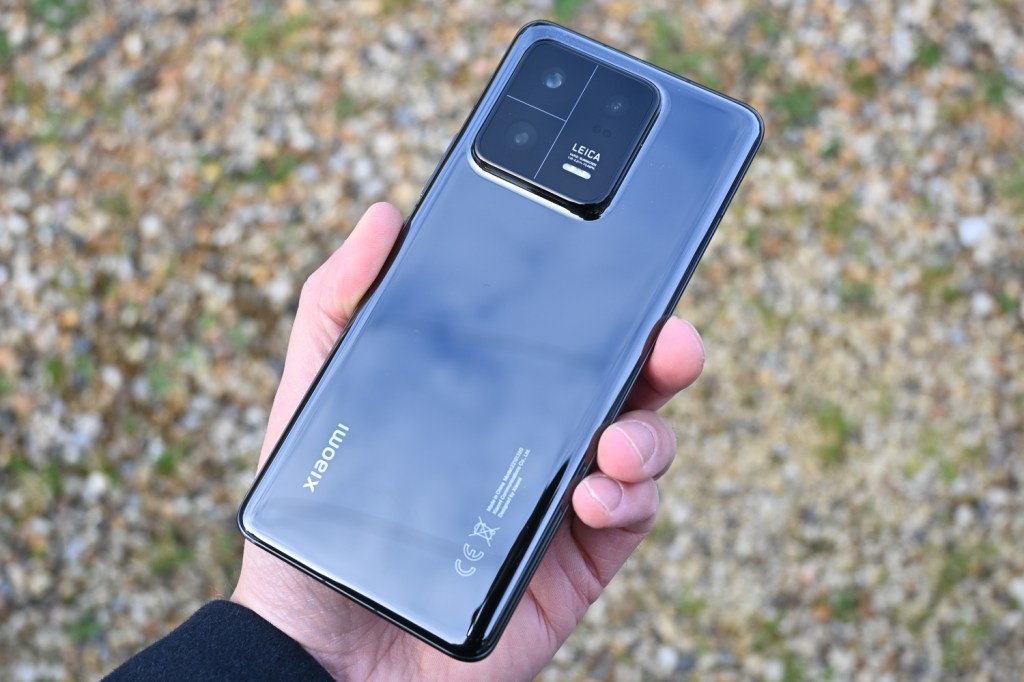 Xiaomi usually unveils its next-gen smartphones in December, with home nation China receiving them first before a more global rollout in the Spring of the following year. 2023 is expected to continue that trend, with the Xiaomi 14 and 14 Pro tipped for a reveal soon. So far there's little to go on, other than the 14 Pro might possibly land with a titanium frame – supposedly the same as the iPhone 15 Pro – which should help save weight.
Leica will almost certainly be on board again to help with the cameras, and we have our fingers crossed a 1in main sensor will feature again. It took outstanding photos on the Xiaomi 13 Pro, and a year's worth of software improvements will hopefully make the successor even more capable.
Best upcoming phones: 2023's biggest smartphone releases so far
Apple iPhone 15 Pro and Pro Max
Titanium construction, a customisable action button to replace the long-running mute switch, and a 5x optical zoom camera were the big highlights from this year's Pro-grade iPhone – but all were small fry compared to the seismic shift that was Apple ditching the Lightning connector in favour of USB-C. Early reviews suggest it's business as usual everywhere else, with outstanding performance and incredibly capable cameras. Gaming is practically on par with a PS4 now, and iOS 17 has brought even more widgety goodness.
The more mainstream iPhone pair don't get titanium builds, and stick to dual-camera setup, but they get perkier processors, USB-C connectors and iOS 17 out of the box. The biggest change is dynamic island, inherited from the iPhone 14 Pro series – hopefully that means more apps will support it now. The action button doesn't make the grade, though. Expect flawless performance and fantastically judged photos and videos in just about all lighting conditions.
As the name suggests, Asus' latest effort really is the ultimate gaming phone. Not only does it pack the latest Snapdragon silicon, but it has an optional active cooling add-on that uses TEC chilling. It pretty much guarantees flawless performance, and the rest of the phone is pretty epic too. There's a 6.78in OLED display, a second screen on the back for notifications and funky effects, and a giant 6000mAh battery. The trio of rear cameras are just OK for the cash, though, and the phone is mighty expensive. Only dedicated gamers need apply.
One of the final holdouts still making powerful yet pocket-friendly phones, Asus has played the greatest hits for the Zenfone 10. The design is a minor evolution over last year's Zenfone 9, as is the camera hardware. The rest of the internals are as cutting-edge as it gets, though, and a gimbal-stabilised main snapper makes it surprisingly capable at shooting video.
Building on what was one of last year's best value phones, the Pixel 7a arrives with even more high-end features, including a 90Hz display refresh rate and wireless charging. An all-new lead camera sensor brings even better low light performance, and power from the Tensor G2 CPU is on par with rivals costing considerably more. There's been a slight price increase, but the upgrades go a long way to justifying it.
Big G's first foldable phone landed with a shorter, wider outer screen than its major rival, the Galaxy Z Fold 4, which makes it a lot easier to use without unfurling the 7.6in inner screen. It's packing a triple lens rear camera that's only a sliver behind the Pixel 7 Pro on image quality, meaning it's comfortably the best folder around for photography, and a tweaked version of Android is purpose-built for multitasking. Battery life isn't incredible, though, and it's mighty pricey.
Another sterling flagship effort from Honor, proving it has shed its budget brand image from the days it was a Huawei sub-brand. The Magic 5 Pro pretty much does it all, with three very capable rear cameras, powerful internals, a gorgeous display and very long battery life. A few software rough edges remain, and video recording isn't as well catered for as stills shooting, but otherwise it's a tempting alternative to the usual big hitters at this price.
A mid-ranger that still finds room in the budget for a 200MP main camera, the Honor 90 is also out to impress with an AMOLED display covered in four-sided curved glass. The 2.5D effect makes it feel like a much pricier phone, and the big battery lurking inside makes it a multi-day holdout if you're sensible with apps and games.
A truly variable aperture camera lens and some very nifty image processing are just the start for Huawei's latest photography-focused effort. The P60 Pro also comes with a wide f/2.1 aperture telephoto, which can handle macro shots from a distance and copes impressively well in low light. It's comfortably up there with the best cameraphones on sale today – it's just a shame it comes with the usual Huawei caveat that there's no Google apps support, severely limiting its appeal in the West.
Another excellent all-rounder from Moto, which builds on the highs of last year's Edge 30 Fusion and Edge 30 Ultra. The Edge 40 Pro is aimed more at the mainstream, but it's still packing a Snapdragon 8 Gen 2 CPU, rapid 165Hz refresh rate OLED display and incredible 125W charging. A pair of 50MP rear cameras (one main, one ultrawide) and a third 12MP telephoto cover all the bases, and while Moto's image processing may be a step behind the competition, there's no denying you're getting a lot of phone for your money.
Motorola Razr 40 Ultra / Razr+
The latest generation of Motorola flip phone brings the biggest external screen of any modern clamshell, not to mention one of the thinnest bodies and an ultralight weight. It might not be a world class camera phone, but it doesn't disappoint on performance, and now includes wireless charging for the first time in the Razr line-up.
A soft-of successor to last year's unique debut effort, Nothing hasn't changed the formula too much for its second smartphone. Phone 2 keeps the distinctive glyph lighting and see-through design, but adds a bigger screen, more powerful CPU, longer lasting battery and revised camera hardware for only slightly more cash. The overhauled UI is easily as slick as anything from Samsung or Google. It's a superb mid-ranger, trading blows with the Pixel 7 in almost every category – and Phone 1 remains on sale for those wanting a more affordable handset.
This latest 'flagship killer' was among the first gaggle of Snapdragon 8 Gen 2 phones, and brought back the alert slider – which had gone AWOL on the previous-gen OnePlus 10T. It also packs in a trio of Hasselblad-badged rear cameras, high resolution AMOLED display, and rapid wired charging. Even more impressive is that OnePlus has managed to keep the price down, retaining its "value champion" appeal with fans.
It has tried book-style foldables a few times, but the Find N2 Flip is Oppo's first attempt at a clamshell. Not that you'd know it: the design and build quality are impeccable, beating Samsung to the punch at a device that folds shut completely with no visible gap between halves. Battery life is excellent, it's a powerful performer, and takes a great photo. Plus its outer screen is as big as you'll find on any flip phone. It also undercuts the Galaxy Z Flip 4 by some margin, making it our choice of clamshell phone right now.
The more mainstream versions of Samsung's latest flagship phone line give a choice of screen sizes. the 6.1in Galaxy S23 also makes do with a smaller battery and slower charging, but keeps the same trio of rear cameras as the 6.6in Galaxy S23+. Both follow closely in the footsteps of the S22 series, with a new CPU being the biggest hardware upgrade. Design changes are also pretty minor.
It doesn't look a whole lot different from the previous generation, but the Galaxy S23 Ultra is packing an all-new, 200MP main camera at the rear that promises exceptional daylight image quality and much-improved low-light performance. It's a powerhouse, with S-Pen digital stylus for note-taking and the latest Snapdragon CPU.
Not quite the major overhaul some might've been expecting, but given Samsung already had the most popular flip phone out there, the Galaxy Z Flip 5 didn't need to do much to impress. The ghastly gap has been banished this year, and the cover screen expanded to fill most of the front of the phone, making it much more usable than previous efforts. Camera quality and battery life haven't changed much, but there's ample oomph from the new CPU and the inner display is just as gorgeous as ever.
An all-new lead camera sensor and the latest Snapdragon silicon are the biggest upgrades for Sony's fifth-gen flagship. It's a much better low-light shooter as a result, and makes better use of computational photography to hold the hands of newbies, but it remains a serious device aimed at creative pros. There's no shortage of camera and video modes, a 4K HDR display and the holy grail for audiophiles in 2023 – a 3.5mm headphone port. The firm has also tamed the temperature issues experienced by the outgoing Xperia 1 IV. It's an all-round improvement on what was already a stellar smartphone.
Inheriting the same lead camera sensor as the top-tier Xperia 1 V, but sticking with more mainstream specs elsewhere, the Xperia 5 V is Sony's latest sweet spot handset. A Snapdragon 8 Gen 2 CPU delivers flagship performance, battery life is excellent and the cinematic OLED screen makes movies really pop. Some algorithmic photography updates also help it keep pace with rivals, and it's priced competitively too.
Vivo isn't a big name in the UK, but it has been doing impressive things on the photography front with partner Zeiss for years now. The X90 Pro is the first we'll see in Blighty with a 1-inch main camera sensor, which dwarfs the ones found on most other smartphones. Power comes from a MediaTek Dimensity chip, which is able to comfortably compete with the best Qualcomm has to offer.
They were revealed early on Xiaomi's home turf, but eventually both the Xiaomi 13 and its bigger brother got a European debut at the MWC show in February. The more mainstream model has a flat AMOLED screen set inside an aluminium frame, while the higher-end 13 Pro gets curved glass and more rounded styling. Both are powered by Snapdragon 8 Gen 2 CPUs, pack plenty of RAM and ample storage, but it's the Pro that photographers will be most interested in. As well as a 50MP zoom lens and 50MP ultrawide, the 50MP main snapper has a 1-inch sensor for dreamy bokeh blur and impeccable low light performance. 120W wired charging and wireless top-ups are also on-board.
All of the above, only even more photographer-friendly. The Xiaomi 13 Ultra goes big with four 50MP rear cameras, including that all-important 1in sensor for the main lens. Except here you can also manually switch the aperture between f/1.9 and f/4.0. A 12mm ultra-wide, a 70mm telephoto, and a 120mm far-reaching zoom cover all the other bases. We love the design, it has a fantastic screen and battery life is very good too – we just wish it sold officially outside of China.
Another China-exclusive (for now, at least), the Mix Fold 3 is Xiaomi's no-holds-barred folding flagship. With four rear cameras, including twin telephotos for multiple zoom levels, and a redesigned hinge that should survive half a million openings and closings, it wants to be more durable than big-name rivals like the Samsung Galaxy Z Fold 5. Fast wired and wireless charging, Snapdragon 8 Gen 2 power, and a choice of composite fibre or glass rear panels also make the grade.
Last year's biggest phone reviews
Wondering how this year's smartphones compare to what came before? Below is a round up of our biggest smartphone reviews from 2022. Click the link to read each review in full.
Apple iPhone 14 Pro Max: Apple revamps its flagship phone in many meaningful ways – but it comes at a significant price
Apple iPhone 14: Apple's latest non-Pro iPhone is superb – it's just that it's strikingly similar to last year's effort.
Asus ROG Phone 6: With its imperious power and some specialised accessories thrown in, can the latest chunky Asus set a new standard for gaming phones?
Asus Zenfone 9: With superb specs and smaller dimensions than most modern mobiles, this a powerhouse that's easier to pocket.
Google Pixel 6a: Another wallet-friendly stunner. Good luck getting better performance for less.
Google Pixel 7: Gives up a few luxuries versus its bigger brother, but the price is right and its camera credentials are still top notch.
Google Pixel 7 Pro: Superb cameras and lustworthy hardware make this the obvious choice for well-heeled Google fans.
Motorola Edge 30 Ultra: Impressive hardware and effortless style look good on this top-tier Moto handset.
Motorola Razr 2022: First-rate foldable that improves significantly over Moto's original efforts.
Nothing Phone 1: Unique styling and clever lighting put a refreshing twist on the affordable phone formula
OnePlus 10T: A solid sub-flagship in a crowded market, provided you don't need best-in-class camera skills.
Samsung Galaxy S22 Plus: a reliably good phone, with a great screen, premium design and nippy internals.
Samsung Galaxy S22 Ultra: not cheap, but easily the most fully-featured smartphone you can buy.
Samsung Galaxy Z Flip 4: Tweaking the weak points of its predecessor, first impressions suggest the Z Flip 4 is every bit the everyman clamshell foldable.
Samsung Galaxy Z Fold 4: A slicker, more streamlined folding phone that majors on productivity.
Sony Xperia 1 IV: unapologetically premium, Sony's no-compromise flagship is cleverer than ever.
Xiaomi 12 Pro: a refreshingly gimmick-free flagship, although performance hiccups hold it back