The Stuff Gadget Awards 2023: Here's our gadget of the year
Which product will be crowned the gadget king of 2023? It's time to reveal the cream of the crop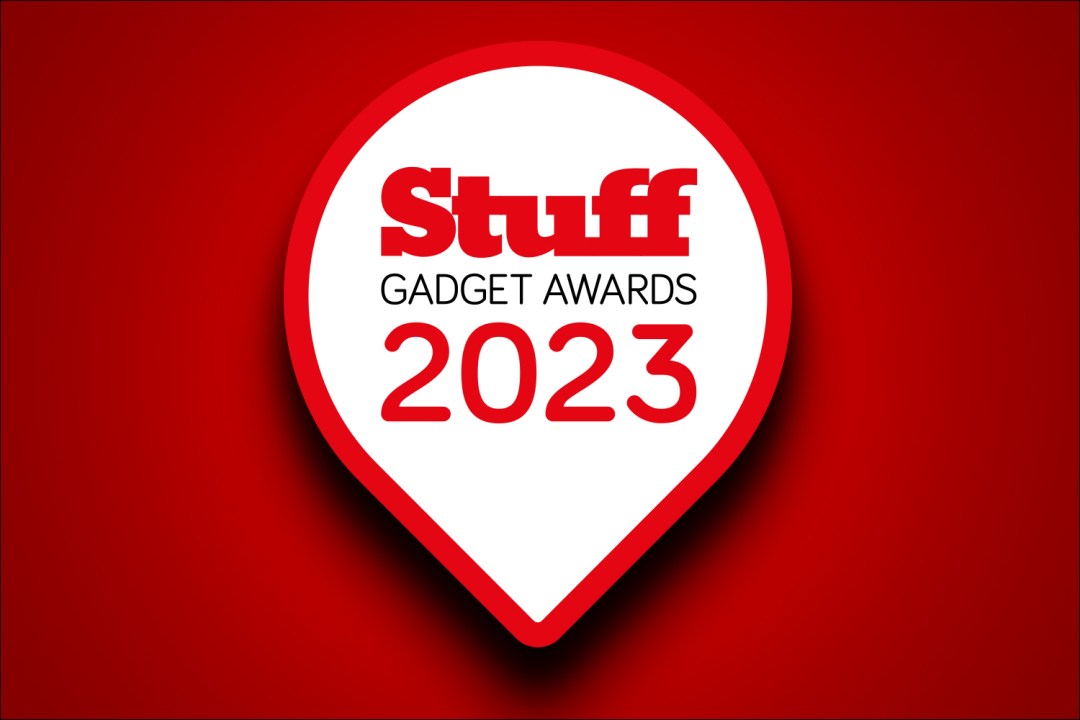 Finally, it's time to reveal the Stuff Gadget Awards' top prize: our gadget of the year for 2023.
After dozens of categories, winners, runners-up and honourable mentions, we come to the pinnacle of this year's awards. At long last, we can reveal the Big Kahuna, the cream of the crop, the tech top boy, and the grandest gadget of them all.
Unlike others we don't publicise our longlist or accept money for entries. All our winners are chosen by the team behind this website and Stuff magazine, editorially independent of any commercial concerns.
So, with all that said, and with no further ado, let's get to it. Here's 2023's best gadget, along with five more products that troubled it for the top spot.
Best gadget of the year: Apple iPhone 15 Pro Max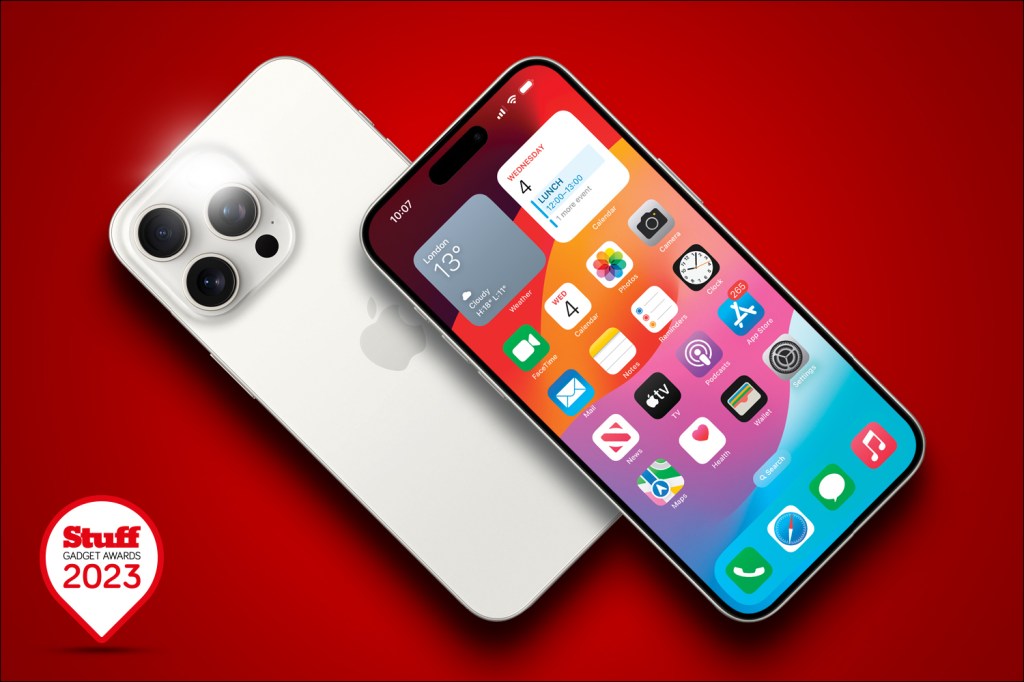 It might be that the days of great annual leaps forward for the iPhone are behind us, but even so Apple manages to find ways to improve upon its iconic smartphone year on year on year.
In this case it's a new titanium enclosure that's lighter and slightly thinner without compromising on strength; a user-configurable Action button; a raft of upgrades to the camera, including a 5x optical zoom on the telephoto lens; the latest A17 Pro processor chip; and, yes, that long overdue USB-C port, ushering in significantly faster transfer speeds to suit the workflows of professional videographers and photographers.
Not all these improvements are revolutionary, sure, but the cumulative effect is formidable – this is a phone with power to spare, a glorious array of cameras, a beautiful (if unchanged display) and rapid and flexible connectivity. It's a glorious piece of technology, and this year's best gadget.
Highly commended: Sonos Era 300, Sony PlayStation VR2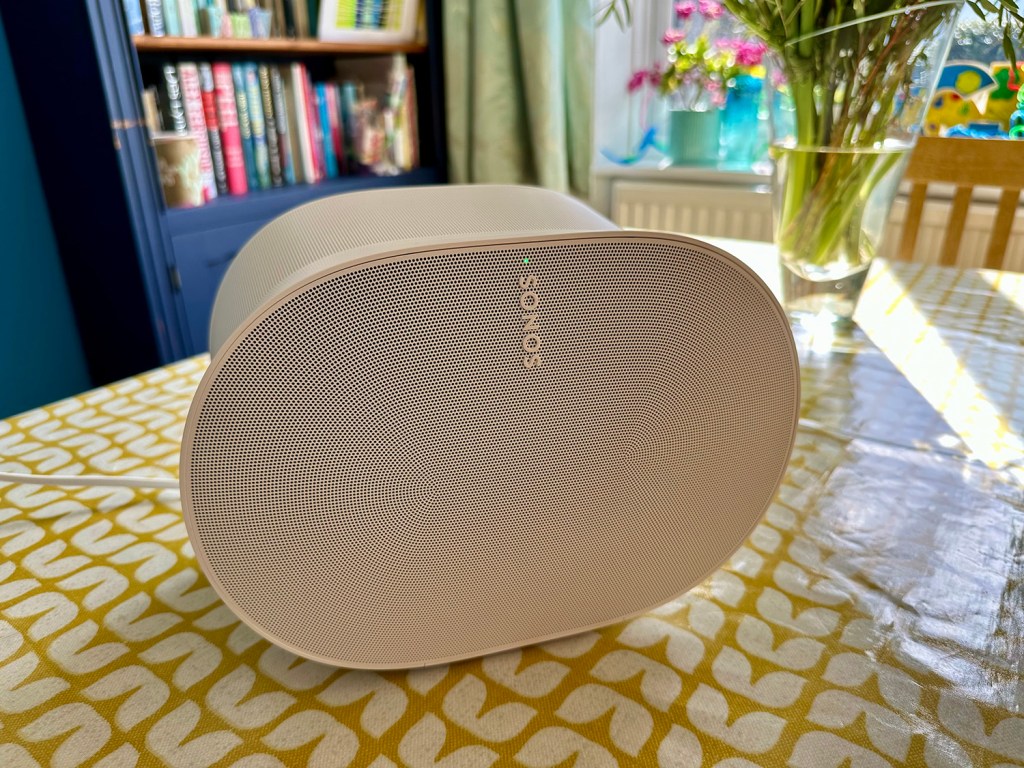 We've got two worthy runners-up this year. First up, Sonos' wonderful Era 300, a premium wireless speaker that pulls no punches, gleefully serving up transformative spatial audio, excellent stereo and – if you add Alexa – functions as possibly the best smart speaker on the planet. If you're looking for a reason to kickstart your home's multiroom era, it's raising both hands in the air like an overeager school kid.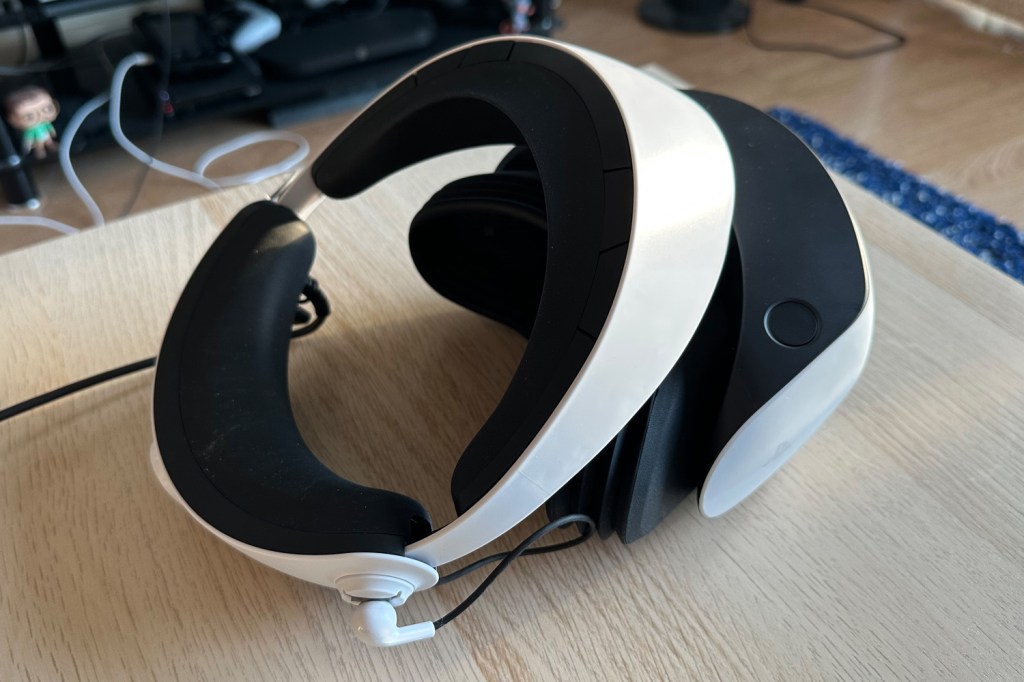 Then there's Sony's revolutionary PS VR 2 – perhaps not a gadget for everybody, but a welcome slice of pioneering riskiness from a company not always renowned for such boldness. It's an expensive add-on for an expensive console and it demands you invest in expensive VR games, but it's a massive improvement on the original PS VR and quite simply a wonderful piece of mainstream tech.
Also shortlisted: Sony WF-1000XM5, Dyson Gen5 Detect, LG C3 OLED
Big, year-sized props are deserved by a further three tech starlets: the Sony WF-1000XM5 true wireless earbuds (exceptional noise-cancelling and comfy buds), Dyson's Gen5 Detect (hands-down the best handheld vac on the scene) and the LG C3 OLED (a TV with no weaknesses whatsoever). Pats on the back all round.