The best smart speakers – tested
Boom, boom, shake the room
In partnership with Airthings
From Amazon to Apple, we've got you covered on the best smart speakers to make modern living a dream.
Whether it's video, voice assistance or just something that sounds epic, we take a look at some of the contenders vying for a spot in your living room.
Amazon Echo (4th gen) (£70)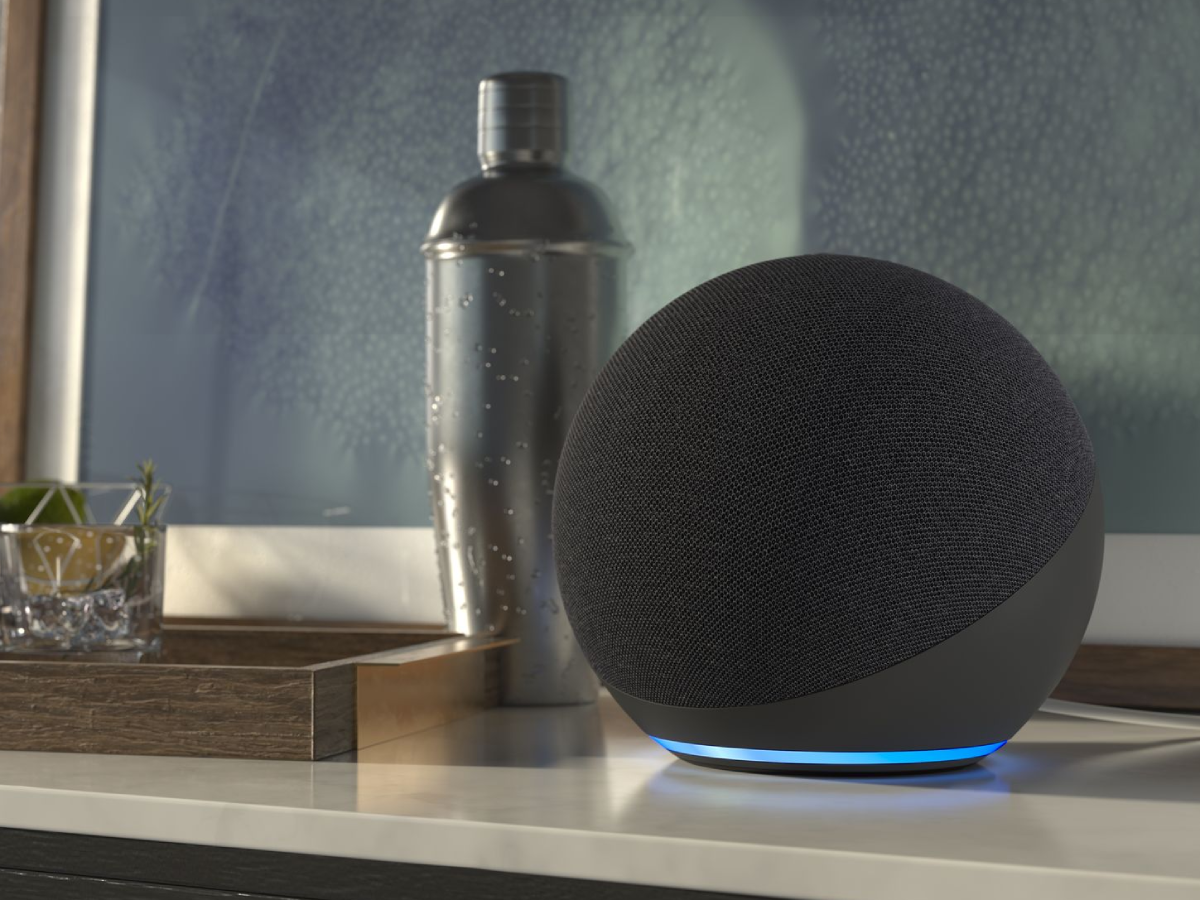 Amazon has swapped the old 'Pringles tube' trim for a new spherical style. This means the latest Echo looks like a sci-fi crystal ball – especially as it now illuminates from underneath, giving it a vaguely ethereal feel when you ask Alexa a question.
But the real magic is inside: the Echo now comes with a Zigbee smart hub. This means you can hook up smart devices such as Philips Hue lightbulbs without having to install a separate bridge, which makes using the speaker with smart home tech even easier than it was already– ideal if you just want a simple plug-and-play setup.
You're also able to take greater control of your devices with Amazon's companion app. The new Routines automation feature lets you schedule different actions, such as your office lights turning off when it's time to stop working. Handy. This builds on top of the 100,000 third-party Skills that you can download to really power up what Alexa can do.
Despite what its orb-like appearance suggests, the Echo's speakers aren't omnidirectional – but that's not really an issue if you plan to put it in the corner of a room anyway. Treble trouble does mean audiophiles who demand hi-fi quality might prefer the Echo Studio or Sonos One; but in terms of sound per pound, the 3in woofer and dual tweeters with Dolby Audio are hard to beat. Its balls-out bass also banishes the biggest weakness of the old cylindrical design. With added smarts and superior sound, this Echo easily outperforms its pricetag and ensures that Alexa remains our go-to robo-assistant.
Stuff says ★★★★★
The latest upgrade to Amazon's standard, Echo has given it better sound and better smarts
Google Nest Audio (£90)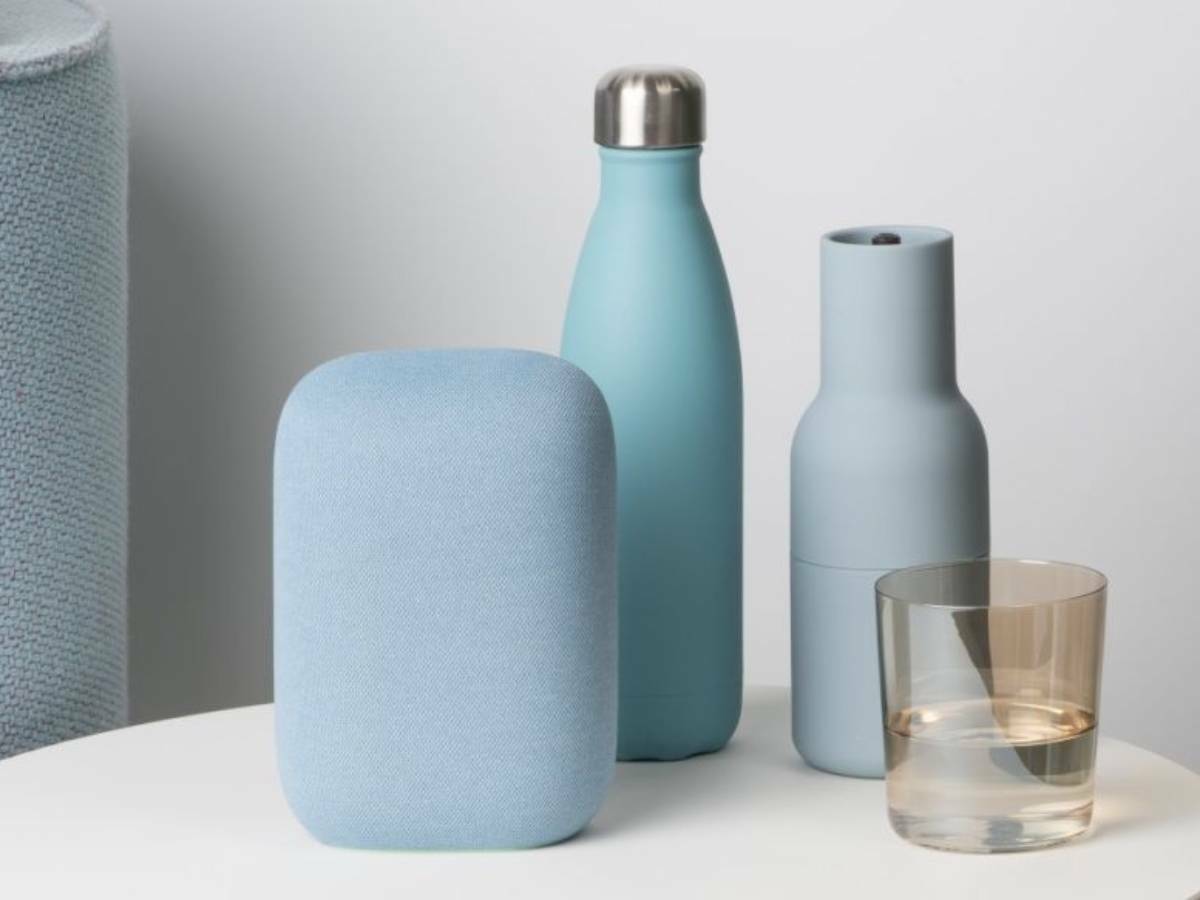 The Google Home's iconic coffee-cup design is gone, replaced by a minimalist fabric wraparound to effortlessly blend in with your decor. The 75mm woofer and 19mm tweeter offer a fuller sound than the old speaker, though we'd still only recommend it for casual listening, while built-in Chromecast means you can use it to voice-control your TV as long as its compatible.
Stuff says: ★★★★
If you're focused on sound quality, you might find the Nest Audio wanting. Look at it as a smart speaker with improved audio prowess, and it absolutely delivers.
Apple Homepod Mini (£99)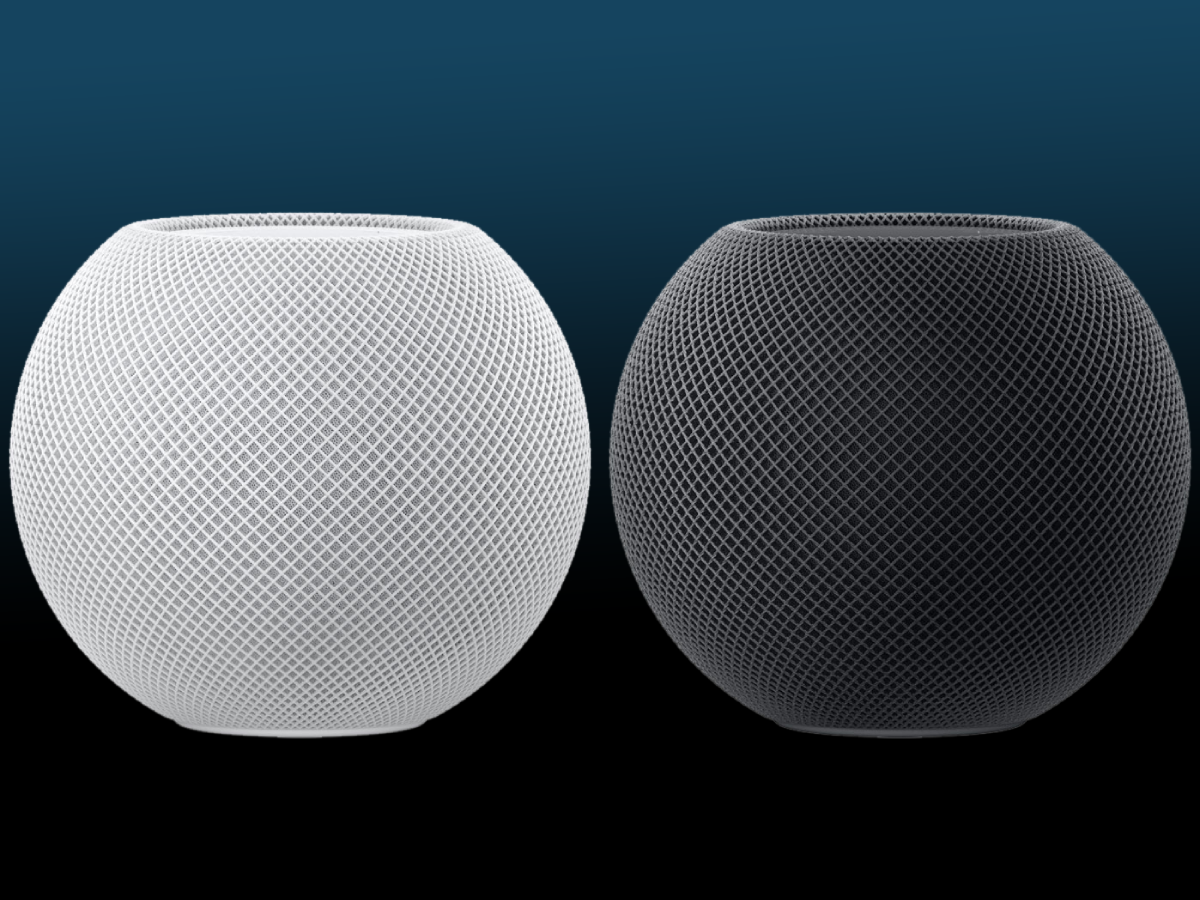 Yep, Apple's budget smart speaker also has a bulbous design. Siri's smarts have been upgraded too, but still aren't as fully featured as those of Alexa or Google Assistant.
But the HomePod Mini does manage to squeeze a mighty rich sound into such a small unit; and if you're fully embedded in the Apple ecosystem, it's a fun screen-free extension.
Stuff says: ★★★★
From a musical point of view it comfortably outperforms expectations, offering a more balanced sound than something of this size would usually manage.
Sonos One (£199)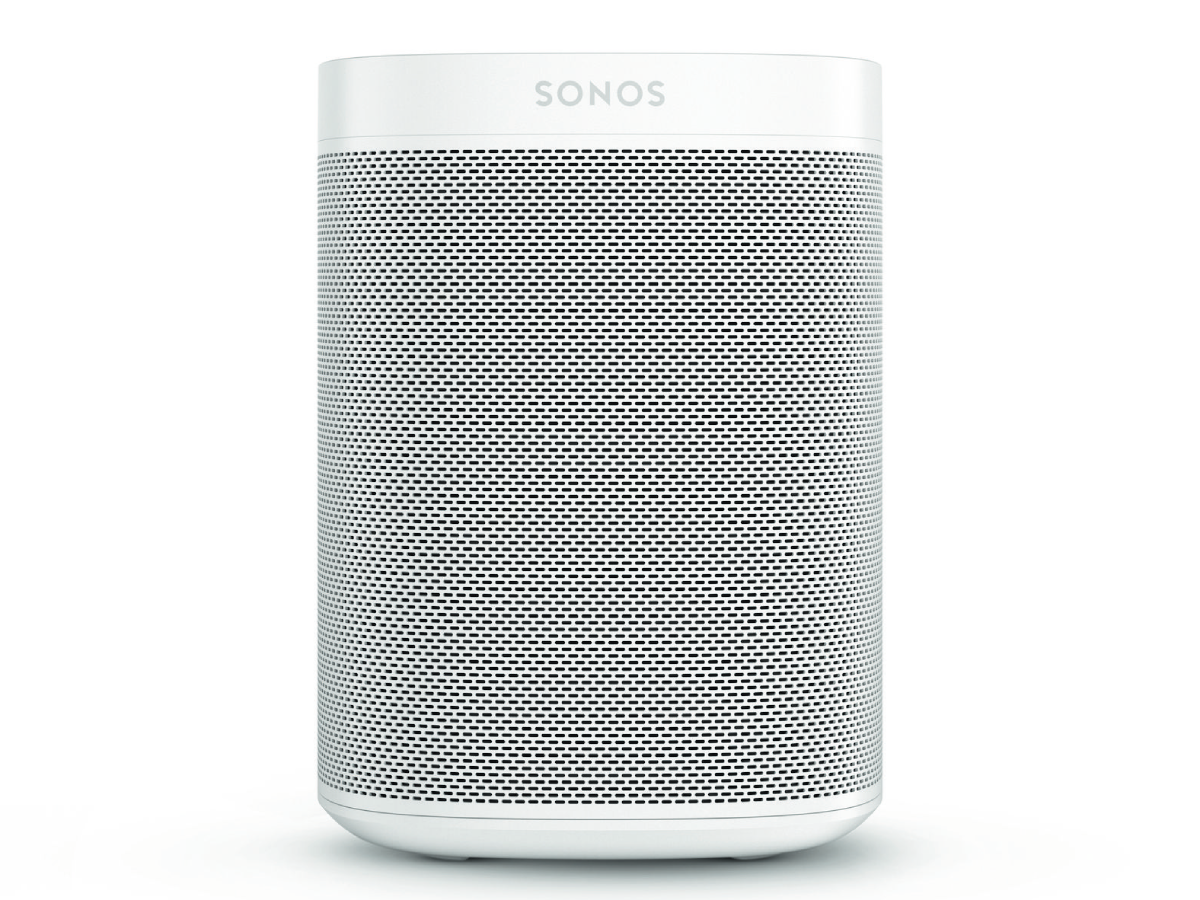 If you care what your smart speaker actually sounds like, this is the One for you.
It offers audio with plenty of depth and vibrancy, and you can wirelessly link two together for stereo sound or use it to voice-control your multiroom speaker setup. Plus it has Alexa and Google Assistant built in, so will play well with whichever you prefer.
Stuff says: ★★★★★
Sonos's speaker gives you a great balance of sound and smarts, while working with a raft of connected home kit
Audio Pro G10 (£229)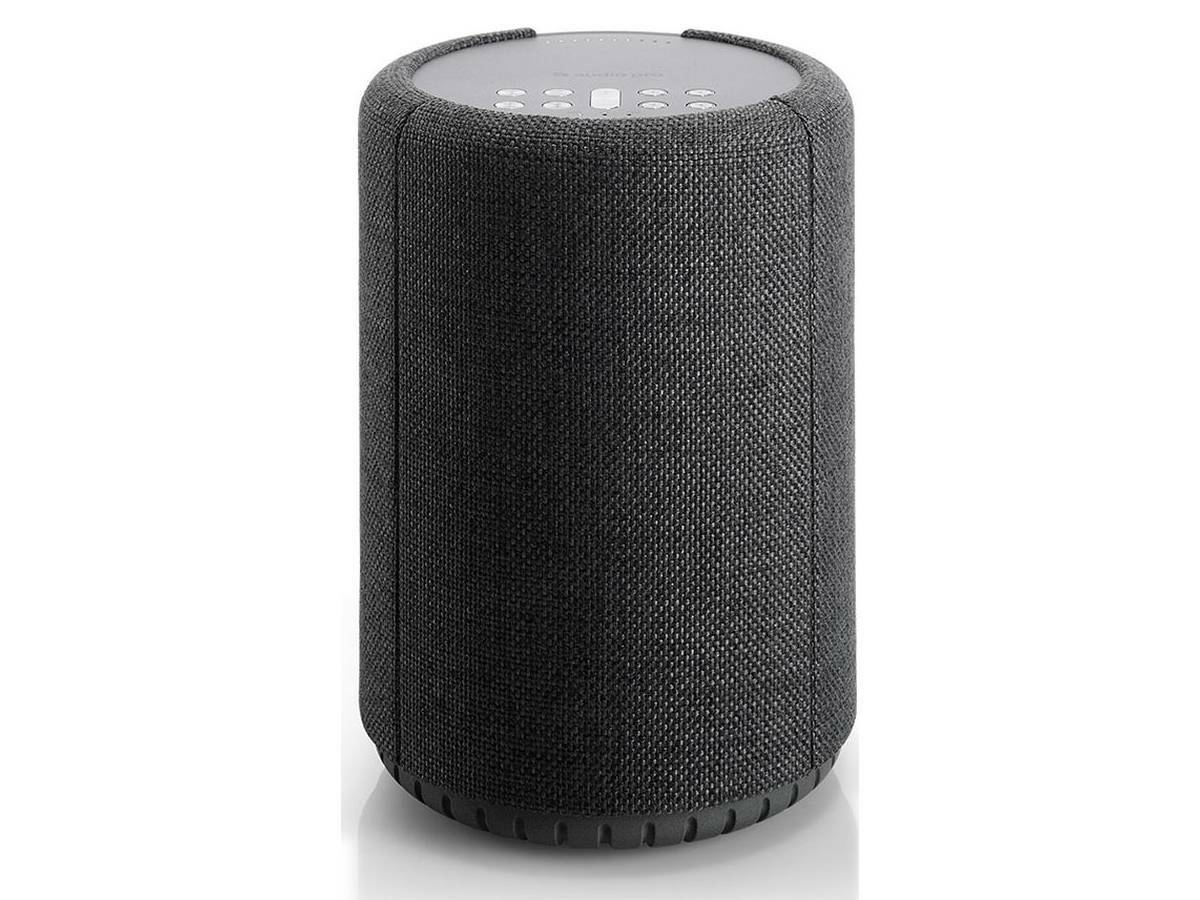 Stuff says: ★★★★
An impressive all-rounder, but do you really need the voice control?
JBL Link Portable (£130)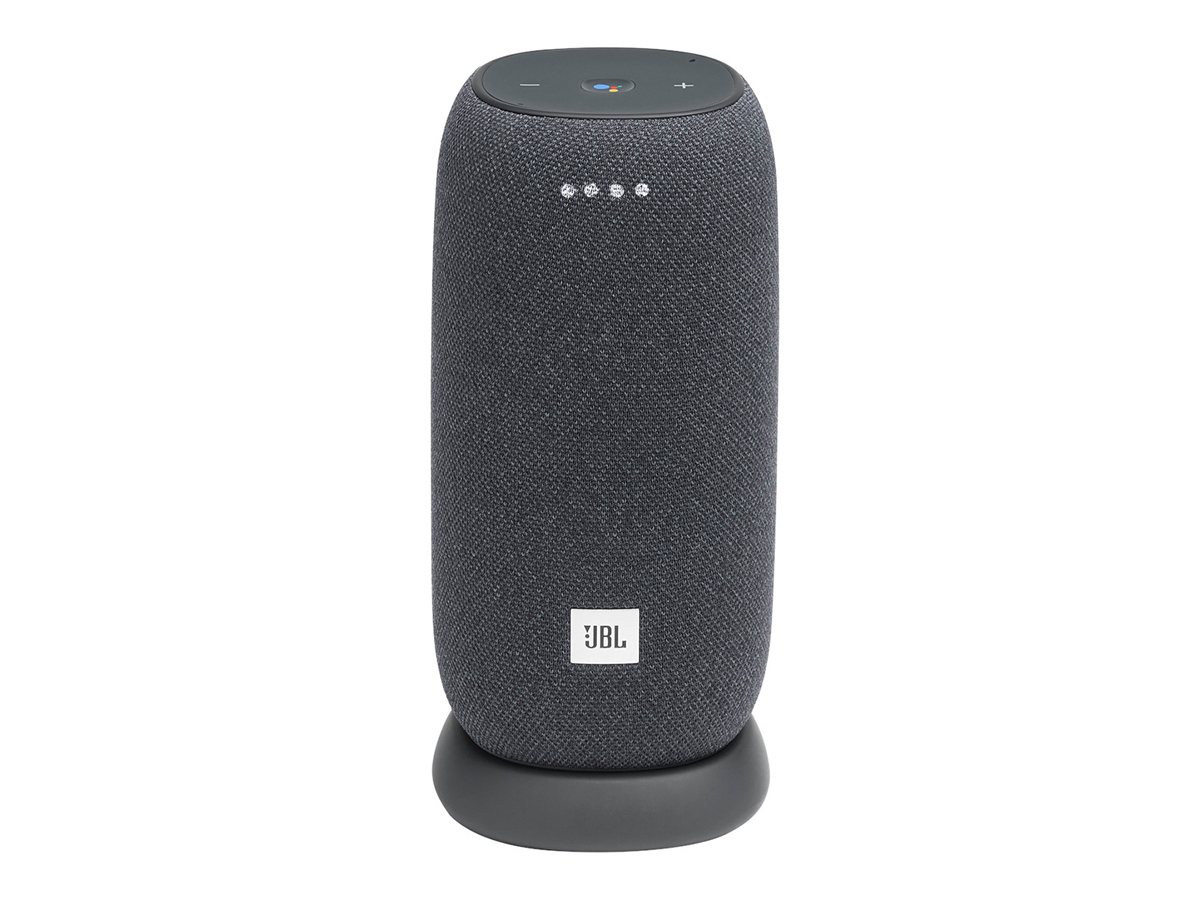 Take your smart home beyond your four walls: one of the few truly wireless smart speakers, the Link Portable doesn't just support Wi-Fi and Bluetooth – it also has an eight-hour battery.
That's more than enough time to listen to music and chat with Google Assistant in your garden. And it's fully waterproof, so you can enjoy it come rain or shine.
Facebook Portal+ (£269)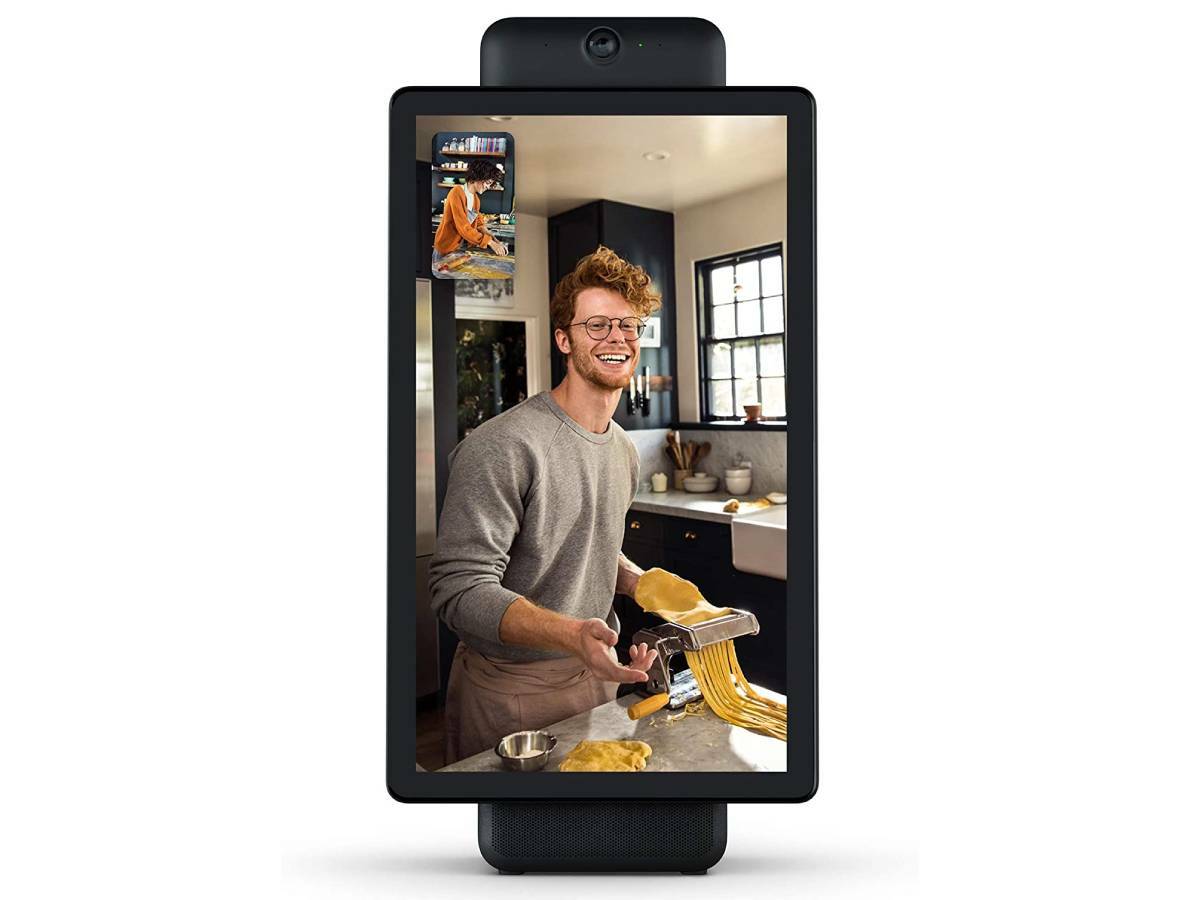 With video-calling the new normal, Facebook's Portal range offers a quick and easy way to connect with friends and family.
It offers FaceTime-beating functionality, with a wide-angle lens that can fit a whole household in the frame, plus Alexa. This very pricey model comes with a rotating HD screen and booming 4in woofer.