Amazon Echo (2020, 4th gen) review
Amazon's excellent new smart speaker ensures its rivals must keep their eye on the ball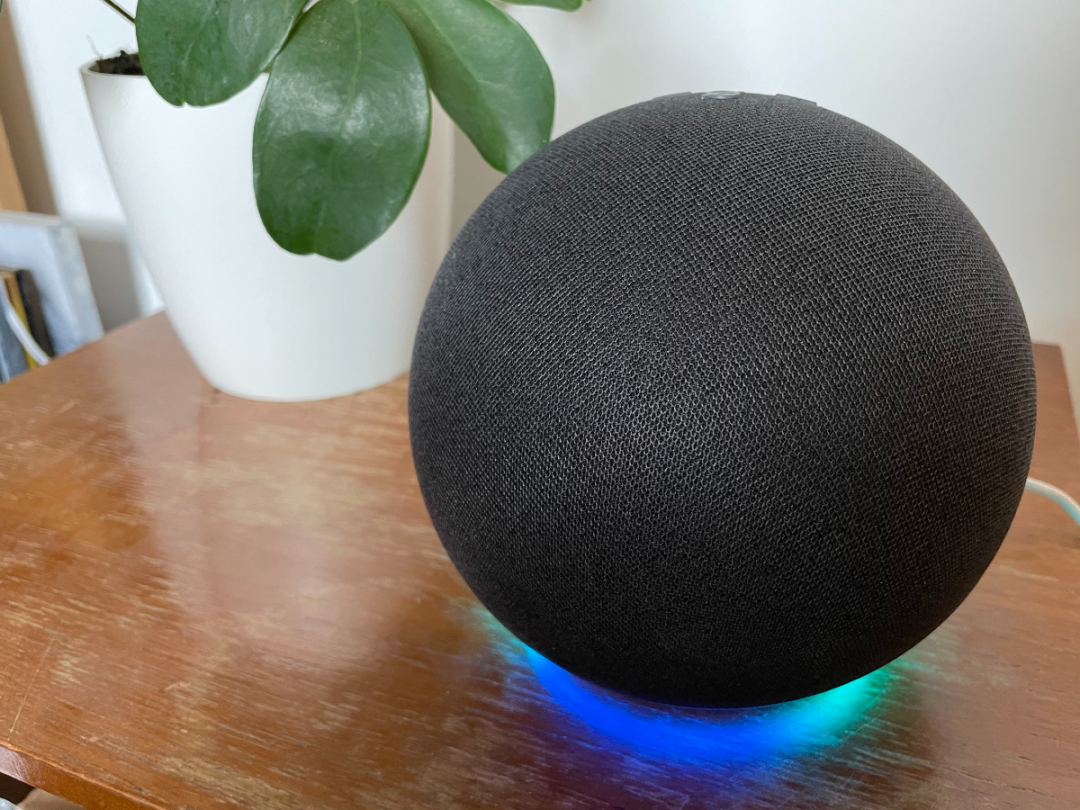 We know it's rude to point out when someone's looking a bit thick around the middle but there's no escaping the fact that Alexa appears to have been at the biscuits. Given what's been going on this year, who are we to be throwing shade?
The new Echo's extra girth isn't the result of laziness from Amazon's original smart speaker. In fact, 2020's iteration is cleverer than ever, with new smart home skills and a promise of improved audio performance. And while it might have a larger waistline, it's actually 30% smaller than last year's third-gen version.
So what's inside that's caused Amazon to loosen the Echo's belt? And is it still the smartest kitchen timer this side of Mensa's members-only canteen?
Design: If balls could talk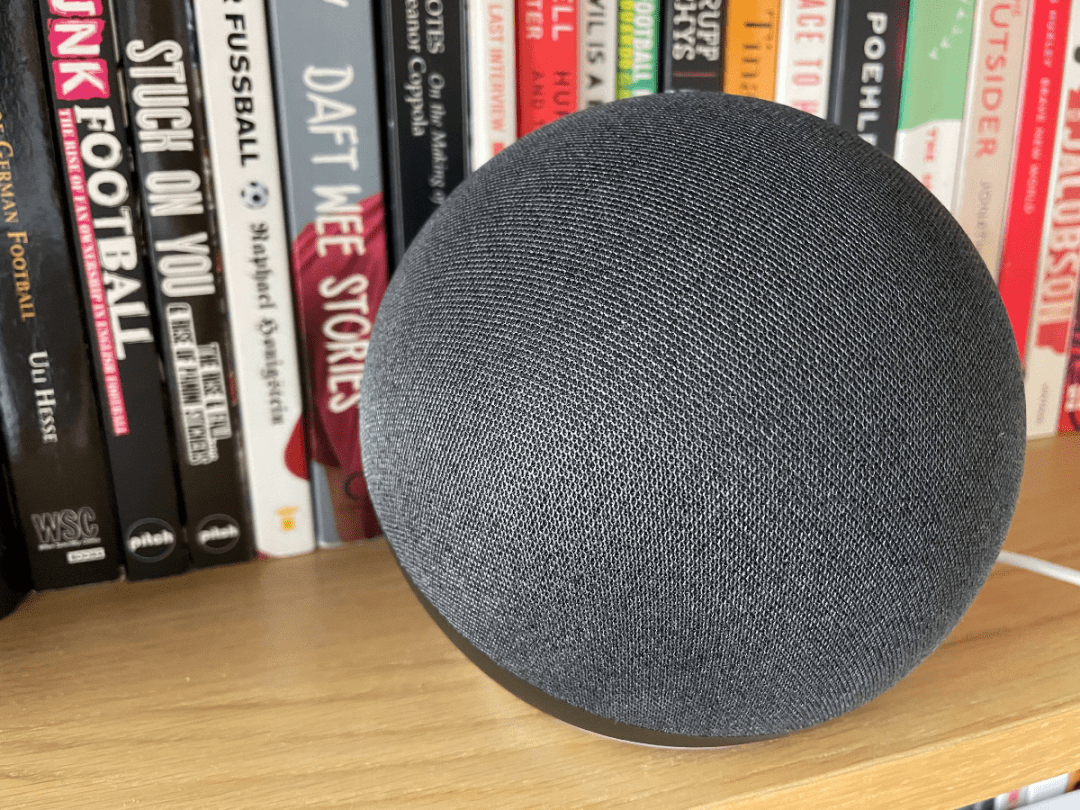 Whether it reminds you of a melon in a suit, a smartly tailored cabbage, or something else soft and spherical, design-wise 2020's Echo is a vast departure from what came before it. Gone is the cylindrical shape that Amazon has used variations of since Alexa's introduction way back in 2014, and in comes a slightly more sci-fi look. That makes it feel very compact but means it might actually requires a little bit more space to accommodate its increased waistline.
The soft fabric, which comes in charcoal, white or blue, only covers about 60% of the new Echo, with the rest a hard matte plastic, although this is likely to remain out of view. The light ring – the bit that indicates when Alexa is listening or thinking – has been relocated to the base, which gives it a vaguely ethereal feel but means it's less useful as a quick visual indicator for how high the volume is set. A shame, but not a major issue.
99% of the time you'll interact with the Echo using your voice, but it still has physical buttons on top: two to adjust the volume, one to to get Alexa's attention, and another to mute the mics. Pressing the last of these makes both it and the light ring glow red so you can be sure she's not listening. Don't forget to press this before you reveal where the bodies are buried.
Those who have built up a collection of matching Echos might resent the new direction, but it strikes a nice balance between feeling modern and not looking out of place in your average home.
Features: Hub sub
Aside from its rounder appearance, the most significant addition to 2020's Echo is the inclusion of a built-in Zigbee hub, which used to cost £50 extra. It means you can hook up smart home devices such as Philips Hue light bulbs, without having to install a separate bridge. Handy.
Taking a product's proprietary hub out of the equation can mean you lose some of the more advanced functionality, but Amazon's own app should give you some level of autonomy via its Routines feature. These allow you to set up instructions for smart devices, so you can schedule your office lights to turn off when it's time to stop working. There's even a temperature sensor built-in now too, which can be used as a trigger for Routines.
Of course, you don't need any extra gadgets to get a lot out of an Echo – it's an excellent newsreader, weather forecaster, personal assistant, and intercom straight out the box. There's still a whole catalogue of third-party Skills available to add as well, although finding any that genuinely enrich your life is another matter entirely.
But you're not thinking of spending £90 on something just to tell you when your dinner's done, are you?
Performance: Get in shape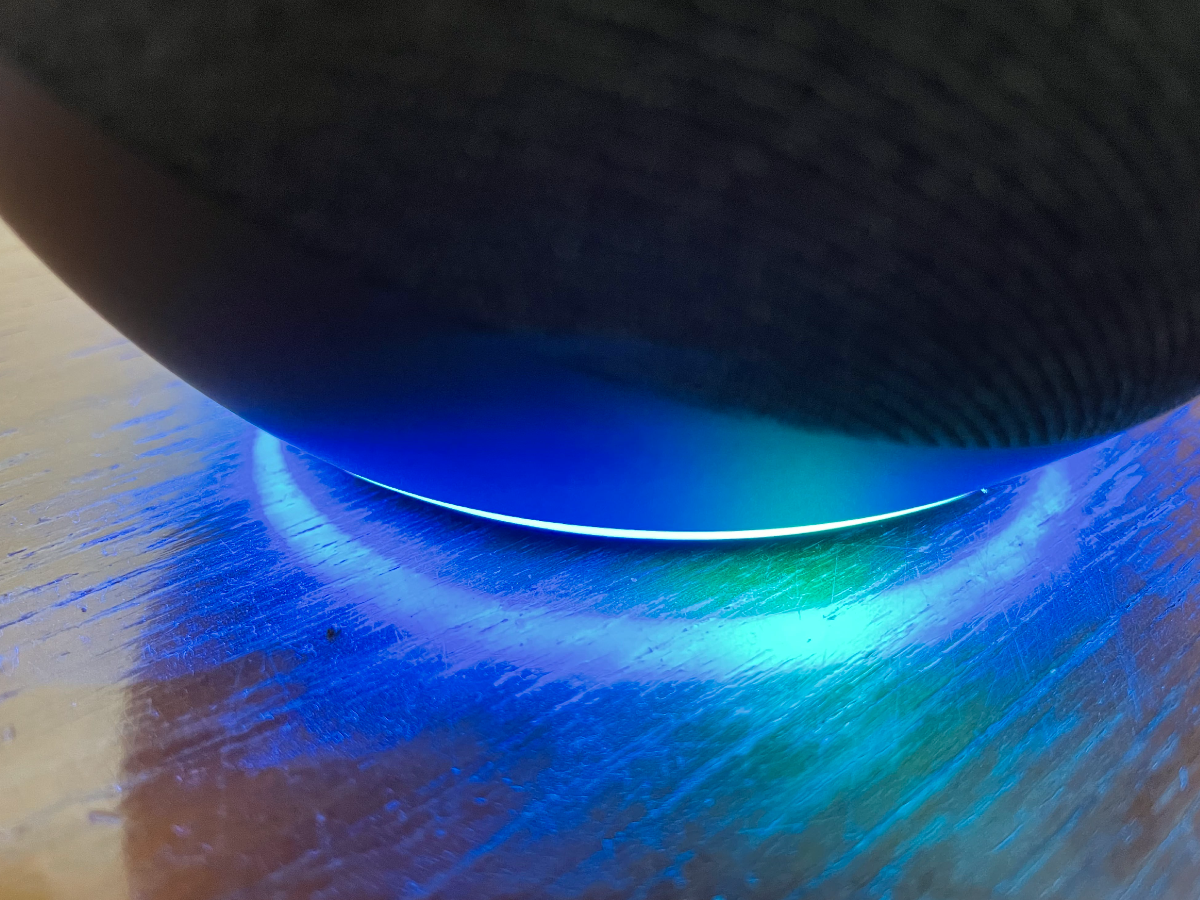 Whether you prefer the new spherical look to the old tubular one will be purely personal, but the change in shape isn't just aesthetic, it has sonic benefits too.
There's room inside for a second 0.8in tweeter to join the 3.0in woofer, with the extra space meaning it sounds beefier than you'd expect from a speaker of this size and price. Play something with a generous helping of bass and you'll feel it in a way that just wasn't apparent with the previous shape. We used Spotify but it also supports Apple Music, Deezer and Amazon Music (obviously), so it's got pretty much all musical bases covered, and while you wouldn't want to use it to soundtrack a house party, it's not lacking for volume.
This improved audio performance could also be down to its auto-tuning tech – a trick borrowed from the Echo Studio. This listens to the acoustics of the room that it's in and tweaks audio playback to suit the size and shape, although there's no option to turn this on and off, so it's hard to say exactly how effective it is.
Despite its shape, the new Echo is much more directional than previous models – it sounds best when it's pointing at you, although with the two tweeters pointing slightly outwards there's a decent-sized soundstage, especially considering its size. This idea that people have their smart speakers in the middle of the room always did seem a bit weird, and Amazon has finally acknowledged that they're most likely to live on a shelf, windowsill or some other surface that's up against a wall.
Of course, using an Echo isn't just about what you can hear, there's what Alexa hears to consider as well. Amazon hasn't revealed how many mics are onboard the new Echo but it does feel a touch snappier than before, with less thinking time required (from Alexa, we can't vouch for your brainpower).
That should only get better when Amazon's AZ1 Neural Edge processor comes online later this year, but it's already an improvement on previous models, even if it can still get confused with more complicated song titles and has a slightly irritating habit of playing live versions of songs instead of the originals – a real mixtape faux pas.
Amazon Echo (2020) verdict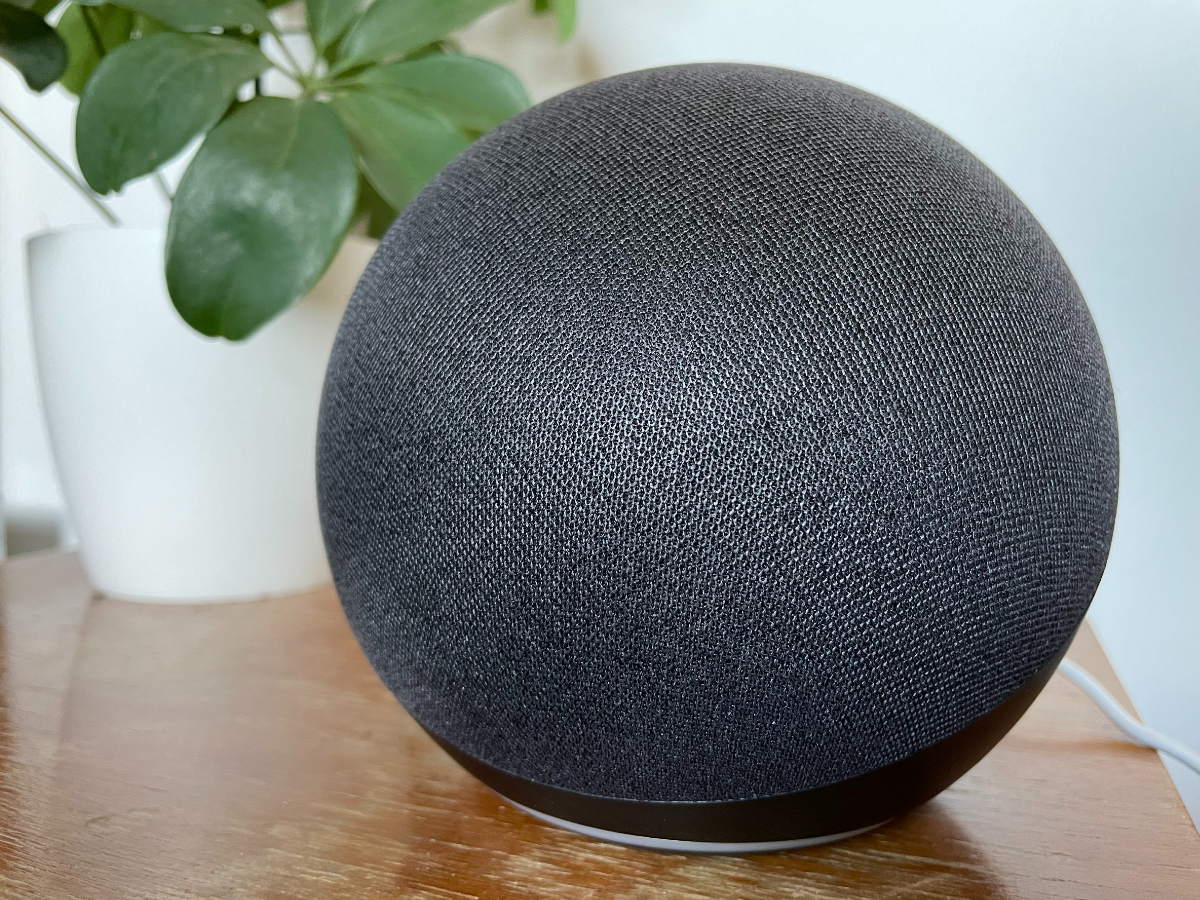 It was always pretty easy to recommend an Echo as a smart speaker but you had to accept that it had its limits when it came to sound quality. With this latest version the compromise is minimal and many people could happily use one as their main music player.
No, it doesn't sound as good as the Sonos One, Apple HomePod or Amazon's own Echo Studio, but it's significantly smarter than the first two and considerably cheaper than all three.
The inclusion of a Zigbee hub also opens up smart home opportunities to people who might never have considered connecting their lights, locks or plugs to the internet. In fact, Amazon is currently offering a free Philips Hue bulb with your Echo to get you started.
At £90 the fourth-gen Echo easily outperforms its price tag and ensures that Alexa remains our go-to robo-assistant.
Stuff Says…
An all-round upgrade that makes the Echo sound smarter than ever
Good Stuff
Fuller sound
Built-in Zigbee hub
Alexa is more responsive
Bad Stuff
Light ring not as useful
Skills still a bit rubbish
Amazon is always listening