The Stuff Gadget Awards 2023: mobile app and game of the year
Install these on your phone and app-reciate it all the more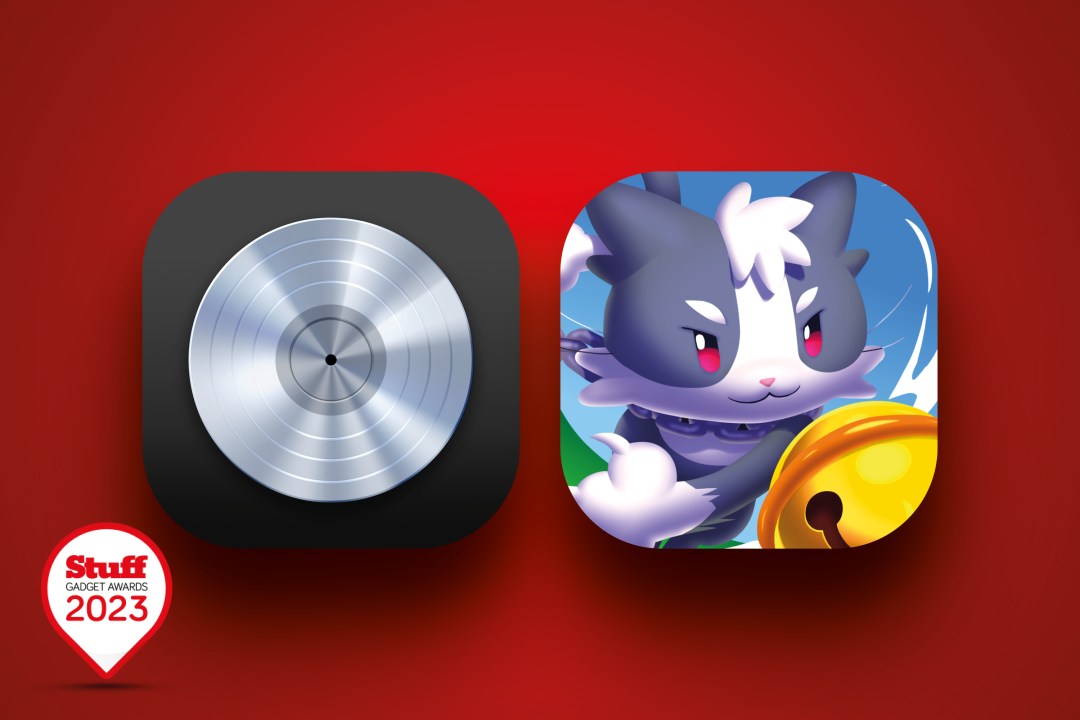 Delete all the apps and games from your smartphones and tablets and they'd just be rubbish mirrors. So apps and games are good. Or at least the ones listed here are, because they're the Stuff mobile app and game award 2023 winners. Woo-hoo!
When perusing the list, you might spot notable high-profile omissions. Resident Evil Village is now on iPhone – but you shouldn't play it on one. It's more tech demo than a mobile-optimal experience. And ChatGPT nearly made our list, but then we remembered it often spews absolute rot that people take as given – which doesn't sound 'app of the year' to us.
Here, then, are the ten products that did make the cut – two winners, two highly commended, and six apps that also impressed.
---
Mobile app of the year: Logic Pro for iPad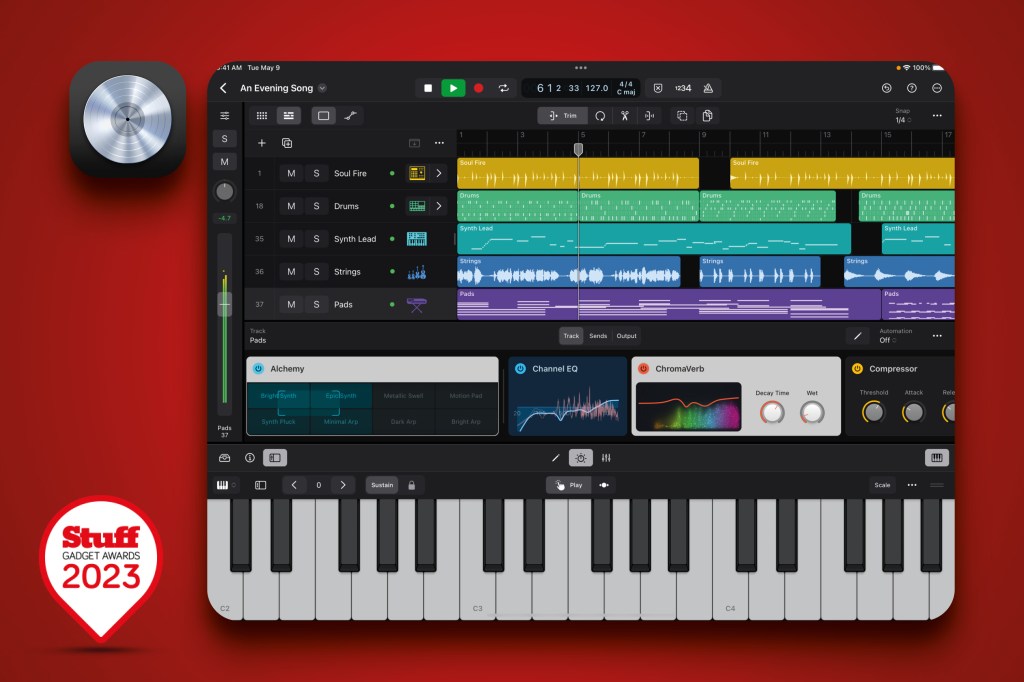 People spent years bellyaching about the lack of Apple pro-grade apps for iPad. And, like busses, 2023 found two come along at once to parp in everyone's general direction: Final Cut Pro and Logic Pro. We reckon Logic Pro is the best of them – and the best mobile app of 2023.
It's not quite the full Mac app, but it's close enough. Better: Apple figured out how to make its superb digital audio workstation make sense on a tablet, with all sorts of multitouch gestures and playable instruments. Apple's also made good on its promise to iterate on the app. It's enough to make even the grumpiest muso crack a smile.
Highly commended: Music Tracker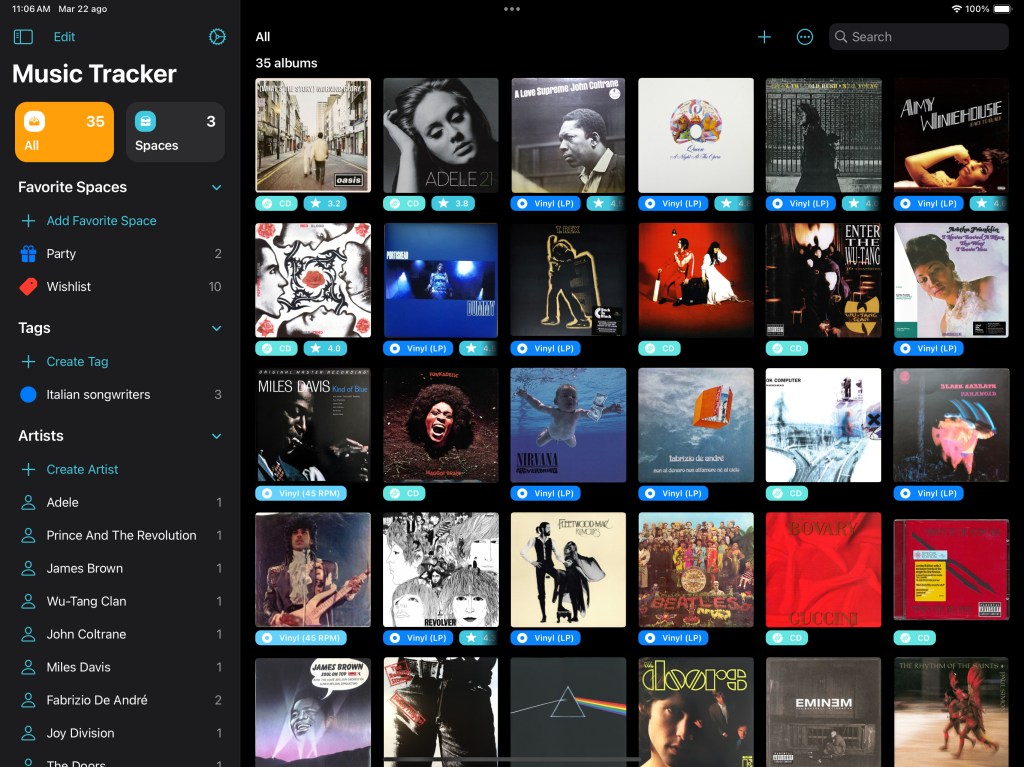 Simone Montalto has cornered the market in tracker apps. We're huge fans of Book Tracker. Movie Tracker and Habit Tracker are also fab. But it's Music Tracker (iOS) that gets this year's runner-up prize, for giving you a fighting chance to keep tabs on your growing mountain of vinyl and shiny discs. You can also use it to monitor items you've loaned out, and stop yourself from accidentally paying a hundred bucks for a second copy of that ultra-rare Phil Collins white label.
Also shortlisted
Exsto (iOS) showed art apps still have the capacity to surprise, with a weird and wonderful zen interface that makes you rethink how you build a digital painting.
AvenEzer (Android) is a novel memories and mood tracker, which depicts your life's ups and downs as a wiggly line, and uses alerts to occasionally remind you of good things.
Weatherian deals with you never knowing which whether source to trust by showing all of them at once. More than half a dozen sources combined can't be wrong, can they?
---
Mobile game of the year: Super Cat Tales PAWS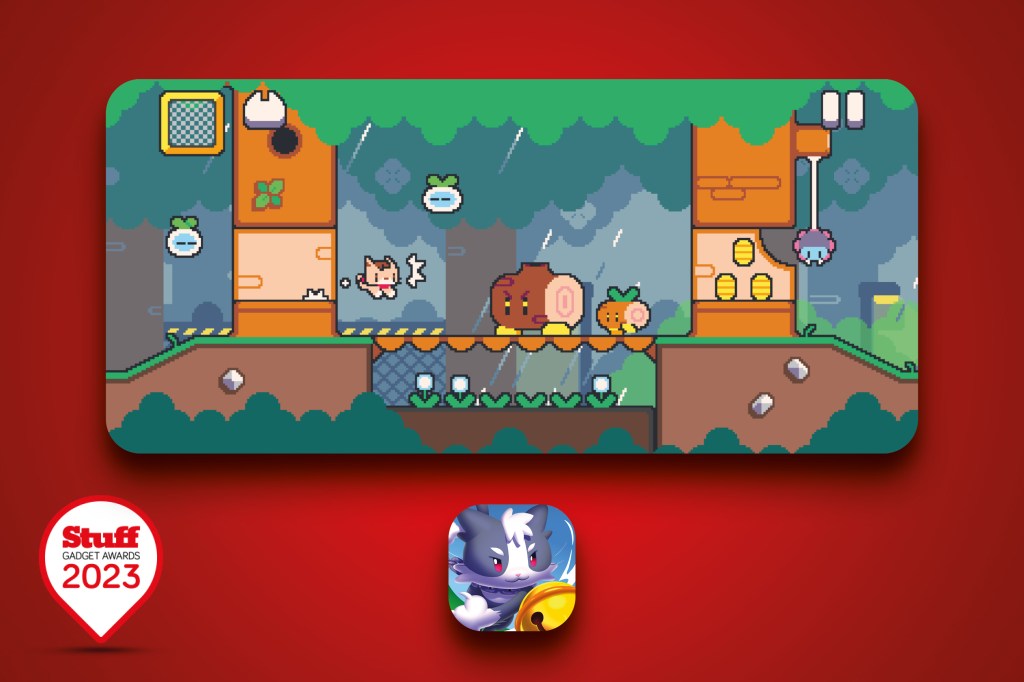 Yes, it's a sequel. And the visuals look like they've beamed in from 1993. So why is PAWS a winner, rather than Resident Evil Village? Many reasons. First, this game was made specifically for mobile. Also, it has so much heart from a lone indie that it would be churlish to give the gong to anything else.
Moreover, it's just really great fun. The two-thumb control system brings level design and choreography that's unique and very different from console platformers. Beyond that, there are tons of secrets, and – as per its predecessor – the promise of months of updates.
We sure some will grumble this and other mobile titles aren't "proper games" and that PAWS isn't the equal of the new Super Mario. Let them. We'll be too busy urging our cats on to new heights.
Highly commended: Laya's Horizon
How we narrowed our eyes when Netflix got into games, initially with a very hum-drum selection. Two years later and the service has this gorgeous flying adventure from the Alto's folks. Laya's Horizon is in 3D, though, and has you swoop all over a picturesque island, partaking in bite-sized missions. Superb stuff on Android and iOS – and, we suspect, the kind of title that could turn Netflix into a contender and keep Apple Arcade looking over its shoulder.
Also shortlisted
Supbar Pool (Android, iOS) finds holedown's creators doing weird things while squashing golf into pool with a spoon, and adding all sorts of absurd missions and challenges.
Coffee Golf (Android, iOS) is rather more sedate, but its daily five-hole challenge more or less 'Wordles' golf in a manner that's impossible to stay away from.
Luck be a Landlord (Android, iOS) has you battle to pay your landlord by way of deck building and a slot machine. It started on PC, but makes sense on a phone.
---