Netflix Games: Everything you need to know and best games to play today
Stop watching, start playing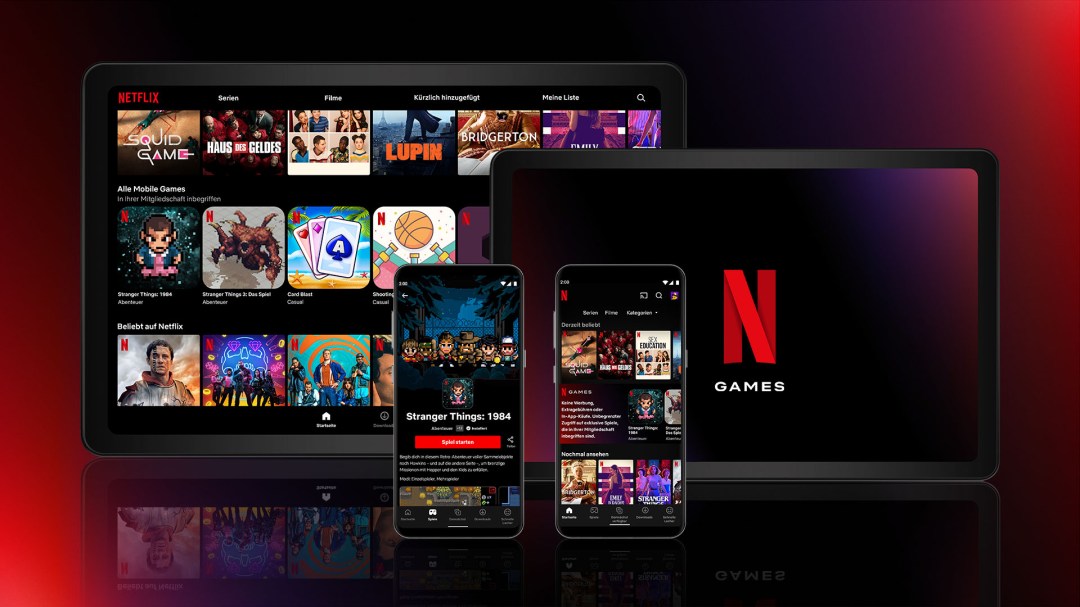 For a long time, the shorthand for any half-decent video game subscription service was "the Netflix of games", but that doesn't really work these days, because the Netflix of games is, well, Netflix. The streaming giant best known for the likes of Stranger Things, Bridgerton and all manner of horrifying reality TV shows has also been making moves into the video games industry for several years now. It just hasn't done a particularly good job of shouting about it.
Since launch, Netflix Games has gradually assembled an impressive library of excellent indie games past and present, quick-hit arcade experiences well suited to mobile play, and a number of exclusive titles that you can't play anywhere else. There are more than 60 games available to download to a compatible device, and there's so sign of that number shrinking any time soon.
The good news is that if you already subscribe to the service, you automatically have unlimited access to a steadily growing cloud gaming library of excellent games to play at no extra cost.
You'd be forgiven for not even knowing that you can access these games right now, but you really should be making the most of it, so we've pulled together all the need-to-know information in this guide to Netflix Games.
What is it?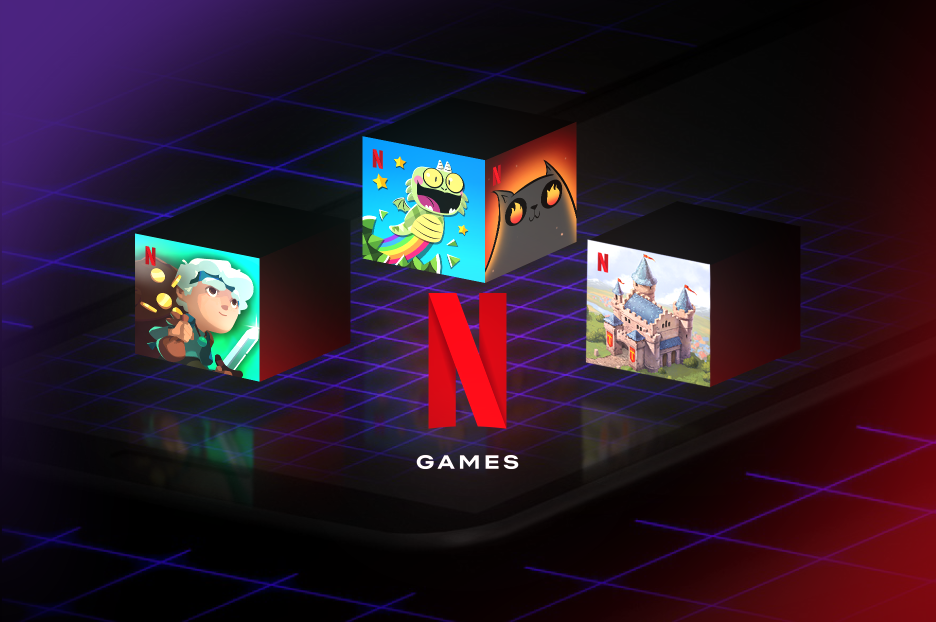 Netflix Games soft-launched back in 2021 with a handful of games, including two Stranger Things titles, because of course, and was initially exclusive to Android devices. Since then the service has grown to support all the iThings too, and the total number of games now sits at well over 50, some of which are only playable via Netflix Games. If you have a Netflix membership you can access Netflix Games at no extra cost and enjoy the library with no ads (even if you're on the advert-supported Standard tier), extra fees or in-app purchases.
Provided you have an internet connection, games in the library can be downloaded to your Android phone or tablet, or iPhone, iPad or iPod Touch device. You have unlimited access to these games as long as your Netflix subscription remains active.
Games are available to play on all profiles tied to an individual account, but not on profiles set up for kids. If your adult profile is PIN-protected, the same PIN will be required in order to log in to Netflix and play a game on a device.
How much does it cost?
If you have a Netflix membership, you're already a member of Netflix games. Isn't that nice? And that goes for any of Netflix's existing tiers. The cheapest current plan is Standard with adverts, which costs $6.99 / £4.99 a month and includes ads. However, these only play before or during streamed TV shows or movies, and don't affect games. 
The advert-free Standard plan costs $15.49 / £10.99 a month and is capped at FHD resolution, while a Premium plan, which unlocks 4K streaming and allows you to watch on four supported devices simultaneously, is $22.99 / £15.99 a month. Again, you can play unlimited mobile games via Netflix Games on any of Netflix's plans with no adverts getting in the way. 
How does it work?
Even now, there is no dedicated Netflix Games app. Game icons appear on a labelled row within the Netflix app, usually quite high up on the home screen, but to download them you'll be redirected to either the Google Play Store or the App Store on your Apple device. You can either click the pop-up link within the Netflix app or search for a game in the store itself.
Once a game has been downloaded, your device will recognise your account information and you'll be able to play straight away, provided you're logged in to Netflix. Games have their own app icons, just like a standard mobile app, with a Netflix logo at the top-left corner of the artwork so you know which titles in your library are part of the service. You don't need to open the main app to play as long as you're logged in. It's a bit confusing, which is probably why it hasn't really caught on with the majority of users yet.
Some games can be played offline, while others require an internet connection. Game progress is saved under the profile you're playing on, and many games support cloud saves, meaning you can pick up a different device logged into your Netflix account and continue from where you left off. If a game doesn't support cloud saves, then your progress is locked to the device you're playing on at the time. You can check for cloud support on a game's Support page.
If you uninstall a game that doesn't support cloud saves, your save data will also be deleted for that game, and if you delete your Netflix account profile, your saves tied to that profile will be permanently erased regardless of cloud support.
What can I play?
The titles included with Netflix Games are an eclectic bunch, so whatever kind of gamer you are, you're bound to be able to find something you want to play on your commute or lunch break. There are naturally some duffers in there, and a few games we're pretty convinced have never been downloaded, but there are also more than a few absolute gems that you should play as soon as you can.
Here's the list of every game available on the service as of late July, 2023.
Dust & Neon
Hextech Mayhem: A League of Legends Story
Into the Dead 2: Unleashed
Poinpy
Relic Hunters: Rebels
Rival Pirates
Samurai Showdown
TMNT: Shredder's Revenge
Tomb Raider Reloaded
Before Your Eyes
Dead Cells
Dragon Up
Highwater
Kentucky Route Zero
Laya's Horizon 
Lego Legacy: Heroes unboxed
Lucky Luna
Oxenfree
Oxenfree II: Lost Signals
Raji: An Ancient Epic
Scriptic: Crime Stories
Stranger Things: 1984
Stranger Things 3: The Game
This a True Story
Twelve Minutes
Valiant Hearts: Coming Home
Bloons TD 6
Bowling Ballers
Shooting Hoops
Skies of Chaos
Sonic Prime Dash
Teeter (Up) Remastered
World of Goo Remastered
Arcanium: Rise of Akhan
Card Blast
Exploding Kittens
Hello Kitty and Friends: Happiness Parade
Heads Up!
Nailed It! Baking Bash
Cut the Rope Daily
Ghost Detective
Knittens
Krispee Street
Puzzle Gods
Shatter Remastered
Shovel Knight Pocket Dungeon
Slayaway Camp 2: Netflix & Kill
Storyteller
Stranger Things: Puzzle Tales
Wild Things: Animal Adventures
Asphalt Xtreme
Dungeon Boss: Respawned
Dungeon Dwarves
Mighty Quest Rogue Palace
Moonlighter
Transformers Forged to Fight
Cats & Soup
Country Friends
Flutter Butterflies
Immortality
Netflix Stories: Love is Blind
Spiritfarer
SpongeBob: Get Cooking
Too Hot to Handle: Love Is a Game
Too Hot to Handle 2
Townsmen: A Kingdom Rebuilt
Vineyard Valley 
Football Manager 2024
Wonderputt Forever
Desta: The Memories Between
Into the Breach
Narcos: Cartel Wars Unlimited
Reigns: Three Kingdoms
Terra Nil
Vikings: Valhalla
Dominos Cafe
Mahjong Solitaire
Solitaire
The Queen's Gambit Chess
Games to play first
Where to start with that lot? Netflix Games is already packed with bangers, some of which you can't play anywhere else, so to make your browsing a bit simpler, we've picked out five games that we think you should be downloading straight away.
Poinpy
If Netflix Games has a flagship game, it should be Poinpy. End of debate. We've raved about this delightful vertical platformer before, as it harks back to some of the best early touchscreen games with its perfect controls and deceptively deep score-chasing. We've spent more hours than we'd care to count guzzling fruit, splatting beasties and climbing ever higher as our little green hero, and don't plan to stop any time soon. Essential.
Oxenfree II: Lost Signals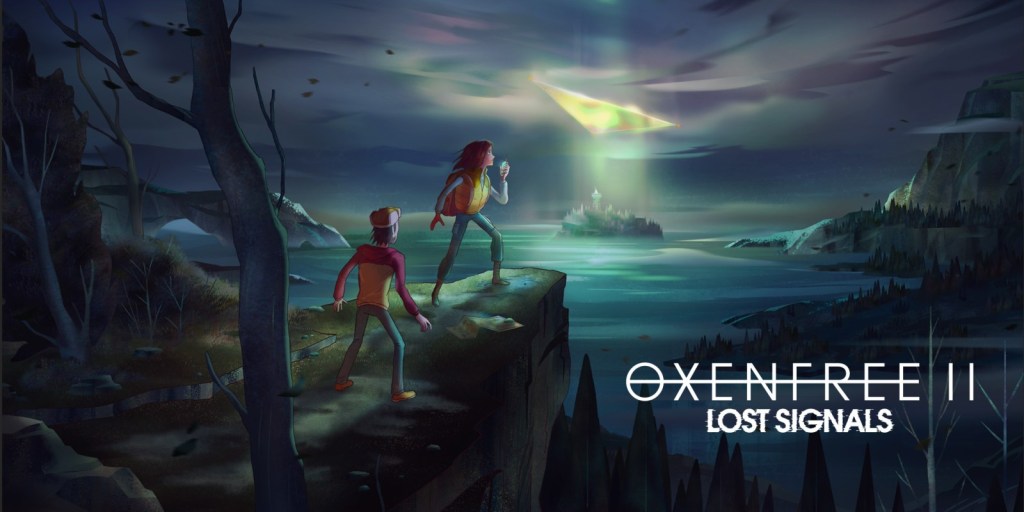 It's only just come out, but this long-awaited sequel to the indie cult classic, Oxenfree, is free to all Netflix subscribers, so you might as well play it there. Like its predecessor, Oxenfree II: Lost Signals is a creepy narrative adventure game with choice-based gameplay twists and some really great writing. You should really play the first game before getting to this, as they are closely linked, but luckily that's on Netflix Games too, and it'll only take you a few evenings to get through.
Laya's Horizon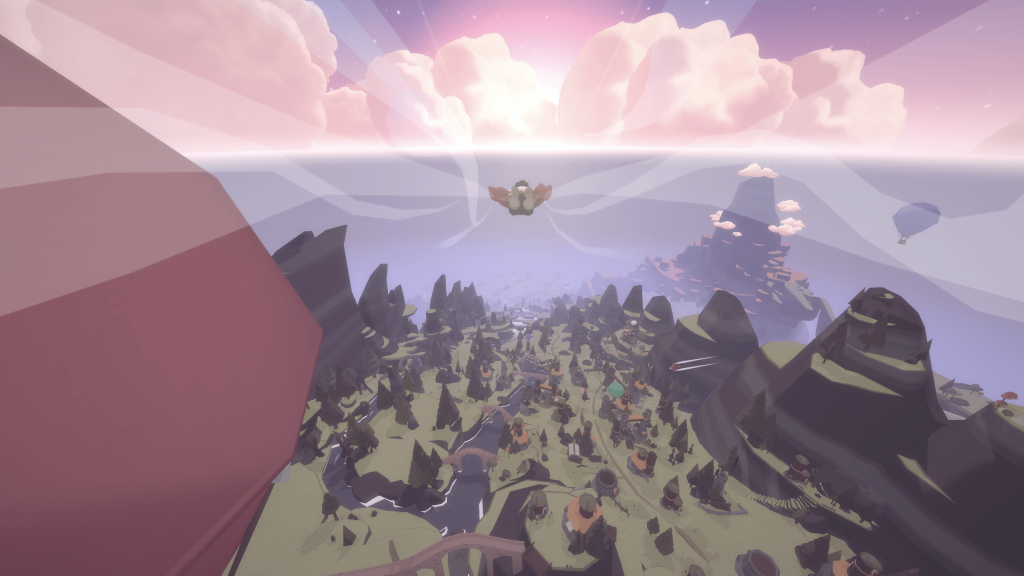 Both as a publisher and developer, Toronto-based Snowman has a remarkable hit rate in the mobile gaming space, and Laya's Horizon – part of a new partnership with Netflix – might be its best effort yet. It's a relaxing open-world(ish) flying game that has you exploring a picturesque island in your upgradeable wingsuit. The touch controls take a bit of getting used to, but once you get the hang of it you'll be grabbing the game for a quick soar whenever you have a free five minutes. Lucky Luna, the studio's other Netflix exclusive, is also great.
Immortality
Sam Barlow's mind-bogglingly clever interactive movie was one of last year's best games, and if you want to play it on the go, you can do so through Netflix Games. You're tasked with solving the mystery of Marissa Marcel, a model-turned-actress who starred in three films spanning several decades, none of which were ever released. Then she vanished. By carefully piecing together and clicking on different areas of clips from the films, interviews and behind-the-scenes footage at your disposal, you slowly uncover the shocking truth.
Into the Breach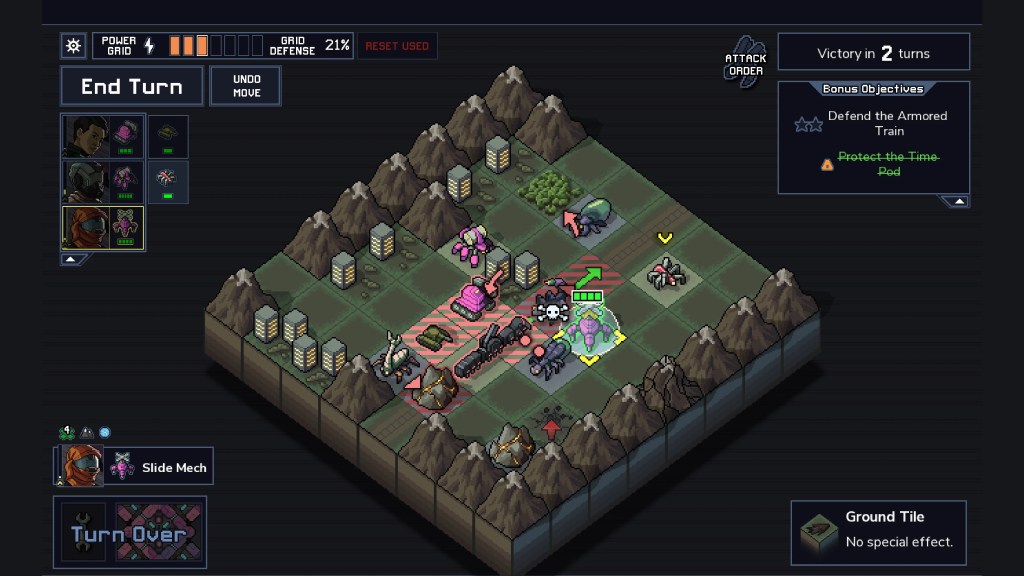 Adapted for mobile when it arrived on Netflix, this beloved turn-based strategy game is another must-have for your collection. In each randomly generated tactical skirmish, you control a trio mechs on a teeny battlefield, with the aim being to defend cities from an alien species called the Vek. Perfectly formed and incredibly moreish, your always-available phone might just be Into the Breach's natural home.