Cloud gaming explained: what is it, and what services are available?
If you've got a fast internet connection, you won't need the latest console or high-end PC to play your favourite games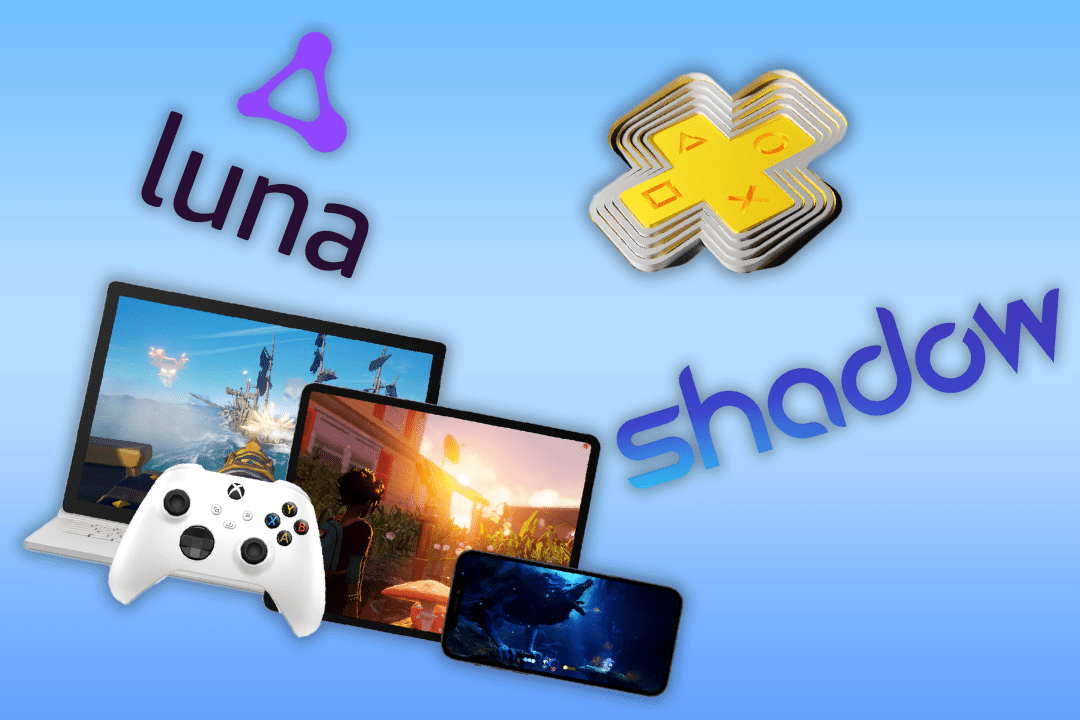 Cloud gaming has had a tricky development for well over a decade but technological improvements. More readily available high-speed internet has made cloud gaming a more viable way to play the latest games, without necessarily having to shell out on an expensive console or PC rig and high-end gaming monitor combo. At a time when money is tight for many households, it's making gaming more accessible, provided you do have a strong internet connection.
How does cloud gaming work, what do you need, and what services provide cloud gaming? Let's go over the basics, including how much you can expect to pay to use a cloud gaming platform and what they offer or don't offer.
How does cloud gaming work?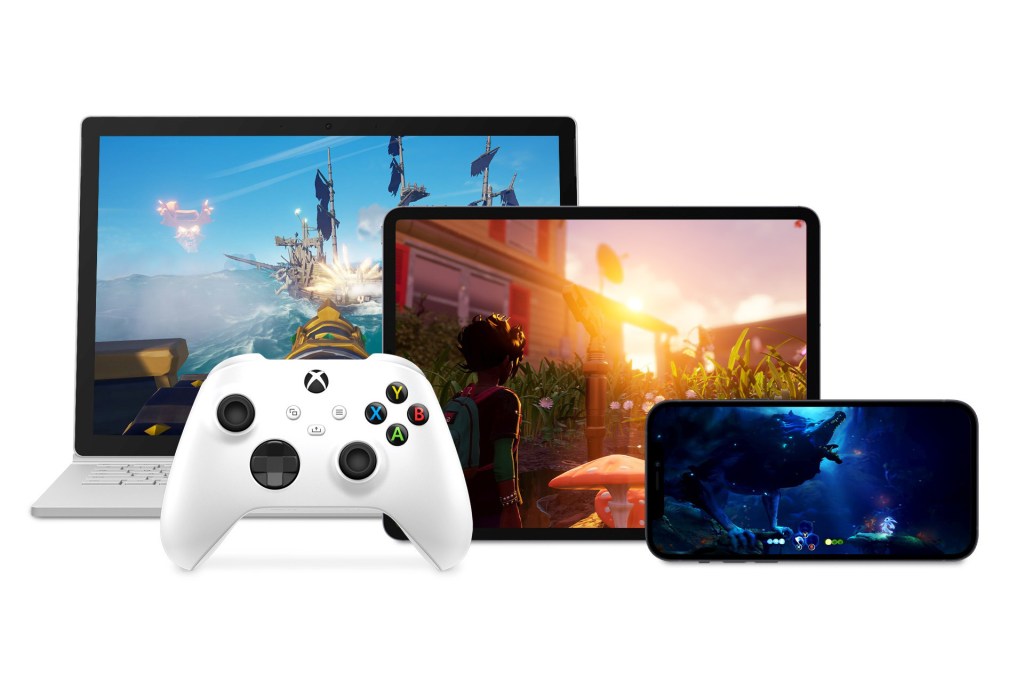 Cloud gaming can function differently from platform to platform, but fundamentally it allows you to play a game that's being streamed over the internet rather than via physical hardware connected to your TV. At its purest version, you can open an app or browser and just start playing a game instantly without having to install a game.
The games you're playing are actually being powered by remote servers that are running on the equivalent of a high-spec PC and then it's being streamed directly to any device or screen you're using.
Which gadgets can use cloud gaming?
Cloud gaming compatibility differs from service to service. Some require an app to be installed on the supported platform. At its most accessible, as long as your device can open a web browser, you can also stream a game from a web page.
As cloud gaming is accessible on smartphones, some services have incorporated virtual touch controllers, though you can also connect a gaming controller too either via BlueTooth or the many bespoke mobile gaming controllers available on the market.
A few Android-based handheld device have also recently launched with cloud gaming in mind, such as the Logitech G Cloud, Razer Edge, and the Abxylute.
Some services are more platform exclusive. The Nintendo Switch has released a handful of cloud versions of games that would be considered too powerful to be ported natively to the console. You can also stream select PlayStation titles via PS4, PS5 and PC via the revamped PlayStation Plus service.
What are the downsides?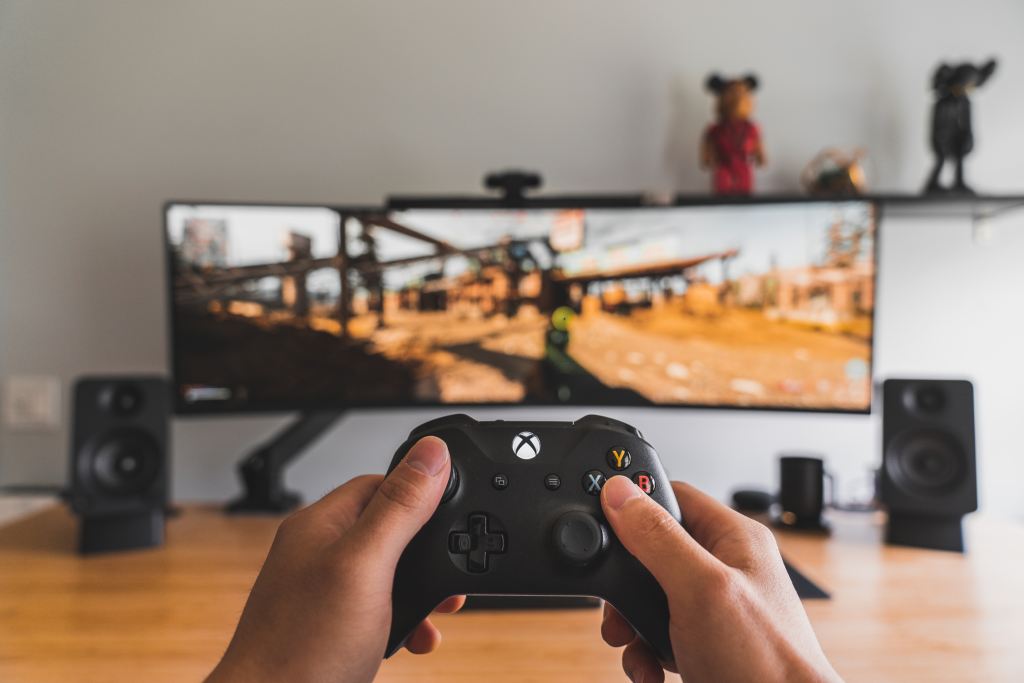 A common issue with gaming online is input lag, which is a delay between pressing a button on the controller and having its outcome occur on the screen. Lag can still occur when playing on a console with a wireless controller, but the issue is made worse when you're having to stream a complex game over the internet. This is very different to just streaming a film or song, which isn't interactive and unpredictable.
While we're sometimes talking about lag that's just a few milliseconds that won't register for the average player, a single frame can mean all the difference in fast-paced competitive games like first-person shooters or fighting games. This makes these types of games far from ideal to stream.
Streaming a game from the cloud also requires a considerably higher bandwidth than simply streaming movies or music, which increases based on the resolution. This can make streaming on the go far from ideal if you don't have a reliable 5G service or are using a public Wi-Fi connection. So while gaming on the go is usually an attractive selling point of cloud gaming, some may find it preferable to just being able to play games anywhere in your house or with a wired Ethernet connection.
Even if you do have a Gigabit internet connection, there's still no avoiding potential issues with cloud gaming from the provider's side, so you may still run into issues with lag or a far from perfect resolution, with distortion ruining the image.
Depending on the service, a sticking point of buying any cloud game is that you don't really own it outright, so if the platform was to switch off the servers you won't be able to access the game any longer. This was the case with Google Stadia, although Google did provide refunds to all customers.
How much does cloud gaming cost?
The cost of cloud gaming varies from service to service. Some offer a Netflix-for-games model where your subscription provides you with a large library of games you can play at no extra cost. The library can change regularly, with new games being added but other games also leaving the service.
Some services let you bring your own PC games, where you're effectively renting a high-end PC over the cloud. Then there are services where you're buying the game before you can stream it over the cloud platform.
Monthly subscriptions can start from as low as $10/£9 all the way up to $30/£30 per month, with different tiers offering different features, while you can also save money with quarterly or annual plans.
The best cloud gaming subscription services
Xbox Game Pass Ultimate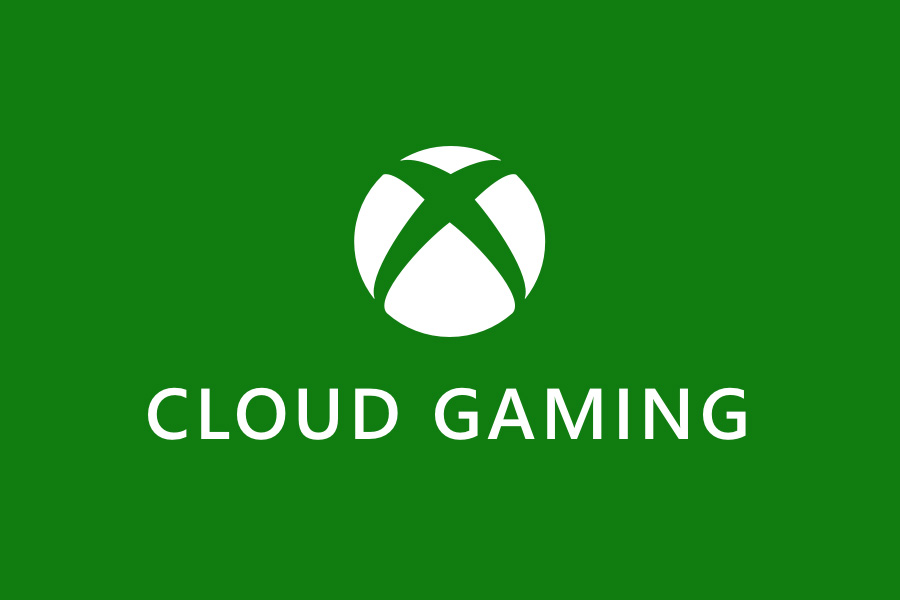 With more than 100 games in its library, which includes the newest games from both first party and third party studios playable at launch, Xbox Game Pass is excellent value for money for most gamers. That's especially true when the majority of these games can also be played via Xbox Cloud Gaming, even though it's still technically in beta despite having launched in 2021.
Its games can be streamed via a web browser, capable of 1080p resolution and 60 FPS, which works on Xbox consoles (including Xbox One, so you can actually play Series X/S games on your old console), PC, and mobile.
There is however a downside with mobile currently, as the video compression causes the resolution to look much worse than the touted 1080p. Other platforms have however since received a clarity boost to improve picture quality.
Cloud gaming is only available to subscribers on the Xbox Game Pass Ultimate tier, which costs $14.99/£10.99 per month. While you will need to check for each title, the vast majority do support cloud gaming and some offer virtual touch controls.
The minimum requirement for using Xbox Cloud gaming is 10Mbps download speed using WiFi or 4G data, though 5Ghz Wi-Fi is recommended, while some devices may require 20Mbps for the best quality.
PlayStation Plus Premium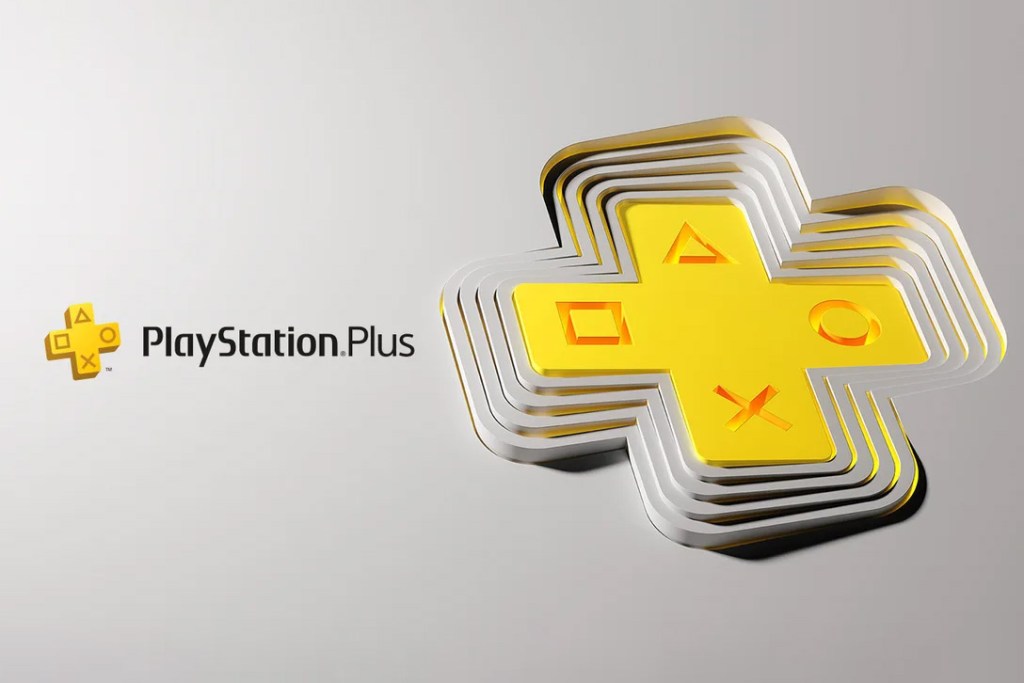 PlayStation's cloud gaming offerings are more restrictive than others, available only on PS5, PS4, and PC, while its streamable library only includes select older titles from PS1 to PS4 (PS3 are all stream-only), although Sony has plans to introduce PS5 games in the future.
Nonetheless, with more than 300 titles available, including back catalogues to big franchises like Assassin's Creed, Final Fantasy and Yakuza, it's a real treasure trove for PlayStation fans, although running these games on console is considerably smoother than via the clunky PC app.
Its streaming requirements are lower than other servies, with a minimum 5 Mbps download speed. But having tried with a wired connection on PS5, results are fantastic and not only do the visuals look clean and almost indistinguishable from playing natively, but you also save install space on your console.
Accessing cloud gaming requires joining the PlayStation Plus Premium tier, which costs $18/£13.49 monthly, though to save the most money, you'll want to opt for either a quarterly subscription for $50/£40, or an annual membership for $120/£100.
Amazon Luna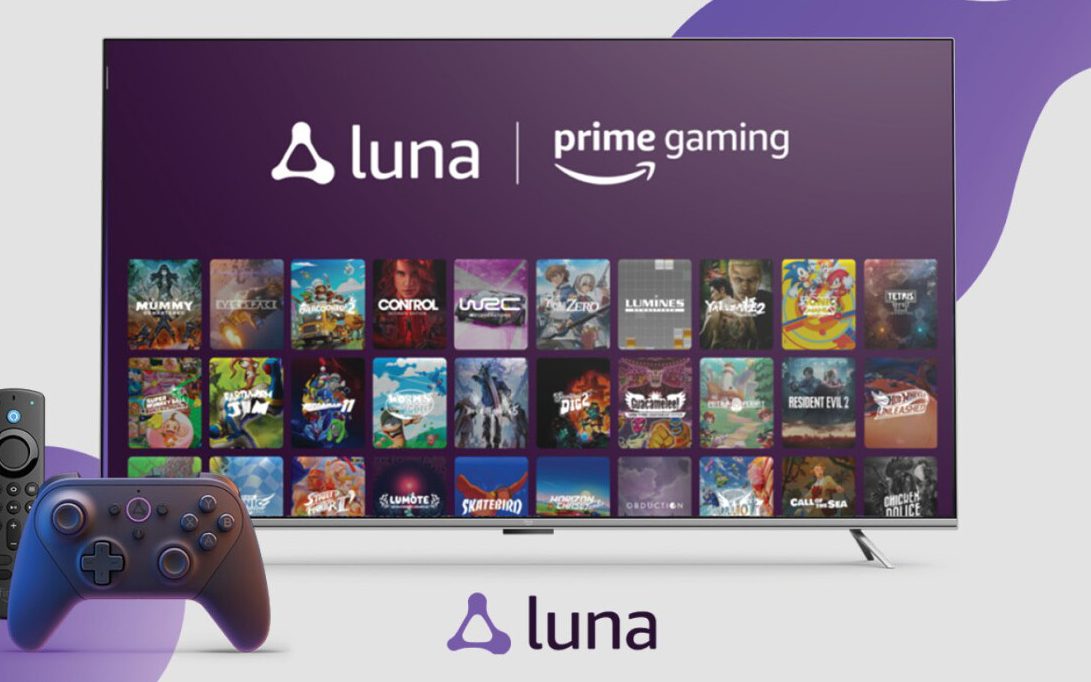 Like Xbox, Amazon Luna offers a similarly large library of around 100 games from a variety of publishers, though it doesn't have the benefit of also including day-one releases so might not be as impressive. The streaming quality, also handled via a web browser, is at least actually great on mobile, though not all games necessarily support 60FPS.
It is however more affordable starting with a subscription of $10/£9 per month. Amazon Prime members meanwhile can also get a taste of the games available at no extra cost. These Prime titles are just limited to four games that rotate each month, though the selection usually has a good balance between blockbuster, indie, casual, and retro.
Amazon has also partnered with Ubisoft's own subscription service Ubisoft+, as the exclusive platform to stream Ubisoft titles including day-one releases, for an extra $18/£15 per month. It's also partnered with Epic Games, which currently means you can play Fortnite on the cloud, if you don't have it on every conceivable device already (though of course saving storage space and having a version of it running better than your old smartphone is still a good draw)..
Amazon Luna is compatible with web browsers via PC or mobile and tablet, as well as Amazon's own Fire devices, and select Samsung Smart TVs. A minimum and sustained download speed of 10Mbps is required for 1080p resolution.
GeForce Now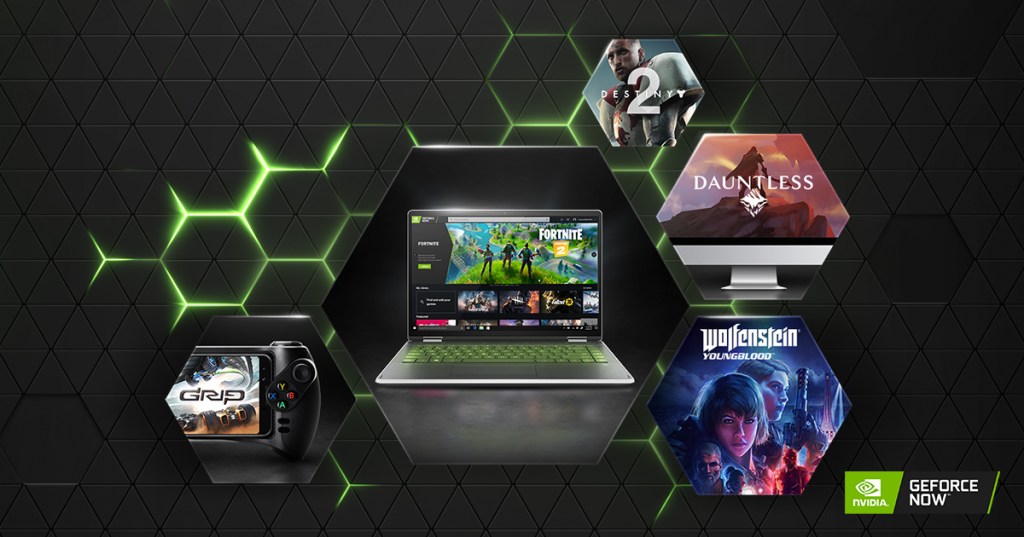 Nvidia's cloud gaming service doesn't offer games but rather the means for you to play PC games for a set time with all the luxurious RTX ray-tracing goodness from a virtual rig while you bring your own games to the platform. Although there is a free tier, a paid subscription is required to really get the most out of it.
Priority costs $10/£9 per month, or $50/£45 for six months, giving you the power of a premium RTX rig that can run games at 1080p and 60FPS, with priority access to premium servers for gaming sessions up to six hours.
Ultimate costs $20/£18 per month, or $100/£90 for six months, and can give you access to an RTX 3080 rig (upgradeable to RTX 4080 when available), letting you play your games at as max settings as you can dream of, including 4K resolution and 120FPS, with sessions lasting up to eight hours.
GeForce Now is compatible on PC, Mac, Android, NVidia Shield, select LG and Samsung Smart TVs, and also via Chrome and Safari browsers, which allows it to run on iOS. The minimum download speed is considerably more than other services and goes up depending on the quality you're after. For instance, at least 15Mbps is required for 720p at 60FPS, while 25 Mps is required for 1080p at 60FPS. For Ultimate members who want 4K at 120FPS then at least 45 Mpds is required with a wired connection being recommended. You're also required to have less than 80ms latency from an Nvidia data centre.
While quite pricey, considering the fact you have to bring your own games, which also makes it less attractive for a casual gamer who just wants to jump into a game from an available library straight away, you can consider it like renting a very high-end PC to play the latest games at their best settings.
However, you can't necessarily play every game you own. GeForce Now does have compatibility with over 1,500 games, so if you're planning to play the most popular releases you'll probably be fine but it's still worth bearing in mind it's not exactly like renting a PC you have free rein over.
Shadow PC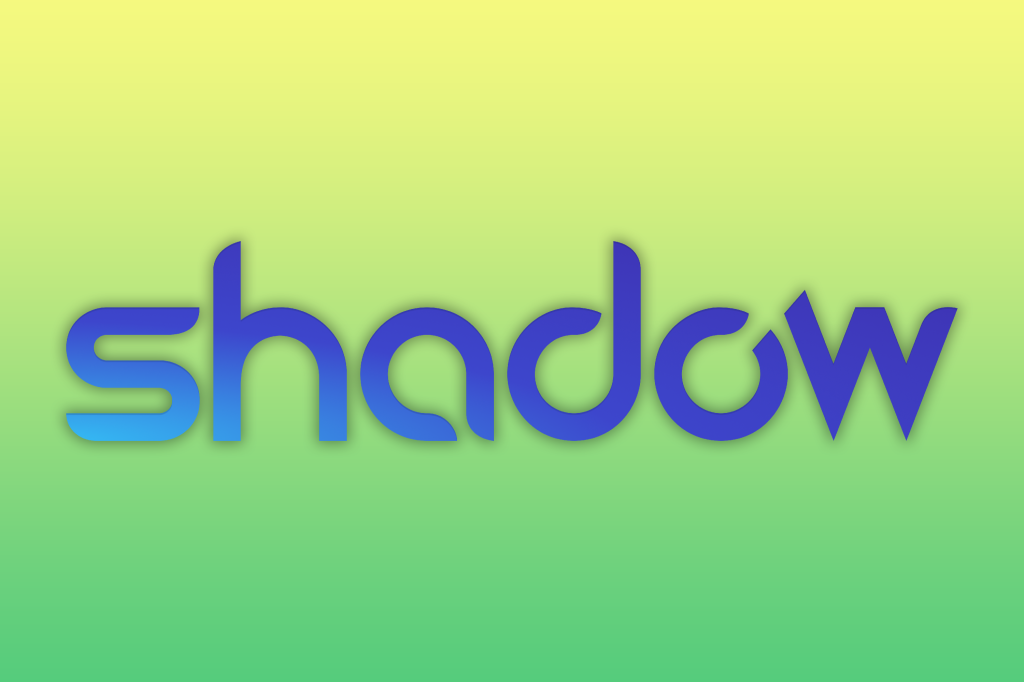 Shadow is by far the priciest cloud gaming option available, starting from $30/£33 per month for its standard membership to $45/£50 per month for its Power Upgrade option, but that's because you're not really paying for just a cloud gaming platform but rather an unrestricted cloud PC that you can do with what you want.
You can effectively turn your basic work laptop into a high-end gaming PC or also have it on more portable devices such as your phone or the Logitech G Cloud. It's currently accessed using an app but the company is soon allowing users in Europe to access their cloud PC via a web browser.
While the standard only has graphics equivalent to a GTX 1080, that's still decent for most PC gaming if you're not looking for ultra settings, which you'll want with the Power Upgrade subscription that's on par with an RTX 3070.
The real benefit is you have no restrictions on what games you can play like with GeForce Now, while Shadow is introducing a drag-and-drop system currently in beta that will make it easy for PC users to transfer their files over to their cloud PC. It's even possible to stream other cloud gaming services, and if you play Xbox Game Pass games this way on mobile devices then the video quality is actually better too.
The downside, aside from the high cost, is Shadow doesn't have the same instantaneous feature of other cloud gaming because you're still having to install your games to your cloud PC, which has a storage limit of 512GB, although you can pay extra to expand this up to 2TB.
Nware
This Spain-based company is one of the newest cloud gaming services on the market, so new in fact that you'll have to put yourself down on a waiting list before you can be invited to join their servers.
Once you're in however, Nware allows you to play the latest high-end games via its cloud platform from PC, Mac, iOS and Android platforms either via a dedicated app or via a web browser. You even get a free trial, albeit for just three days.
It works similarly to GeForce now where you pay a subscription, starting from €8.99 to use the service and then sync your game library from launchers such as Steam, Epic Games, and Ubisoft. It's not an unrestricted cloud PC option like Shadow, even though it does support more than 20,000 games. While you'll be able to streaming performance of 1080p and up to 60FPS, don't expect as high-end results as Nvidia's service.
A premium option of €10.99 per month or €99.99 per year is also available, which lets you play games directly through launchers, and storage space to freely install games on launchers.