PS5 Pro: everything we've heard about Sony's upgraded console
Is a mid-life hardware refresh for the PlayStation 5 on the cards?
When will the PS5 get a proper hardware upgrade? Well, it took three years for the PlayStation 4 to get a new version but as you'll see, an upgraded version of the PlayStation 5 might not be that tardy to join the latest console generation.
We now know that Sony is going to launch Playstation Portal, a PS5-dependent gaming handheld on 15 November. And we know a PS5 Slim is going on sale imminently too. That model is a shrink only, so there's no new capability aside from 1TB of storage. That means we probably shouldn't expect a PS5 Pro until late 2024, or even 2025.
A beefed-up Pro version should be capable of higher resolutions and frame rates, giving games like the forthcoming Marvel's Spider-Man 2 title the power boost it deserves. But what might we expect from a PS5 Pro? Until PlayStation officially goes public with the news, we can't be 100% certain. For now, we have some rumours to delve into.
---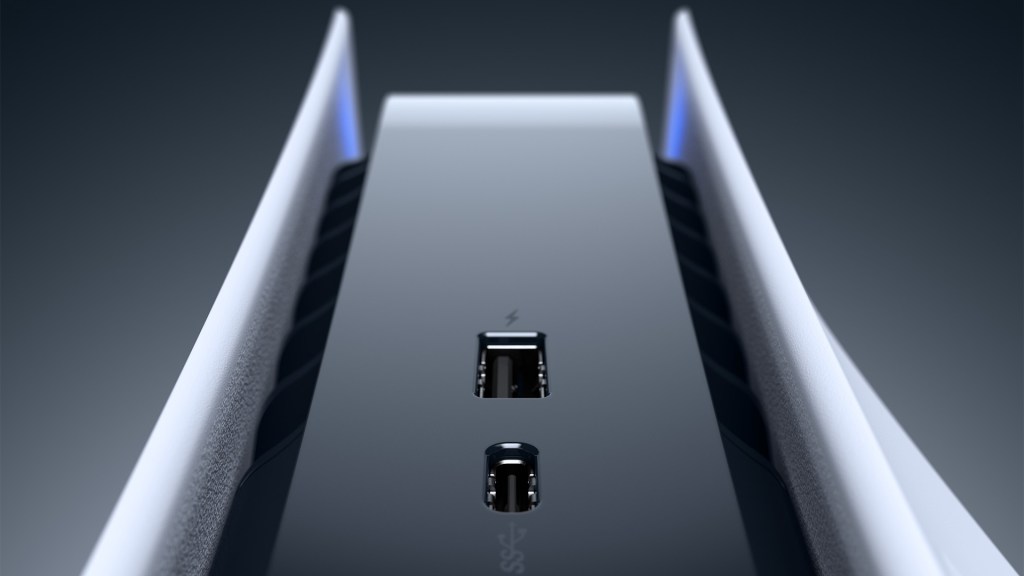 What could be different in a PS5 Pro?
When it comes to the PlayStation 6, we may already have an inkling on who'll be handling its design. The latest murmurs point to long-time Sony exec Mark Cerny being at the helm of PlayStation development, which naturally includes the creation of the PS6. Cerny certainly has some experience when it comes to brainstorming PlayStations – he was lead designer of both the PS4 and PS5.
French website Phonandroid, quoted an anonymous source that the PS5 Pro would come with liquid cooling and possibly a new AMD APU to provide a performance boost. However, the source was massively off with a claimed February 2023 reveal date, so we're not convinced about the other details.
According to RedGamingTech, the PS5 Pro features an eight core Zen 2 CPU, clock speeds upwards of 4GHz, a RDNA 3 GPU that runs up to 2.8GHz, and 16GB of 18,000 MT/s GDDR6 memory at a bandwidth of 587 GB/s. That's all somewhat complex, but this would suggest the Pro will be twice as powerful as the base console.
The current PS5's internal chipset is said to be rather large. A die shrink from the original 7nm processors to the new 3nm fabrication technology being touted by TMSC, the company that actually makes the AMD-designed chips, could save a lot of space. Because the chips would run cooler, they could use a smaller heatsink, in turn letting Sony shrink the console. Fingers crossed any such move would also cut down on noise as well.
We should expect some built-in cloud gaming features. Sony has started testing its cloud capabilities, with cloud streaming for PS5 games for its PlayStation Plus Premium tier allowing gamers to play without actually having to spend all day downloading.
---
PS5 Pro: what do we want?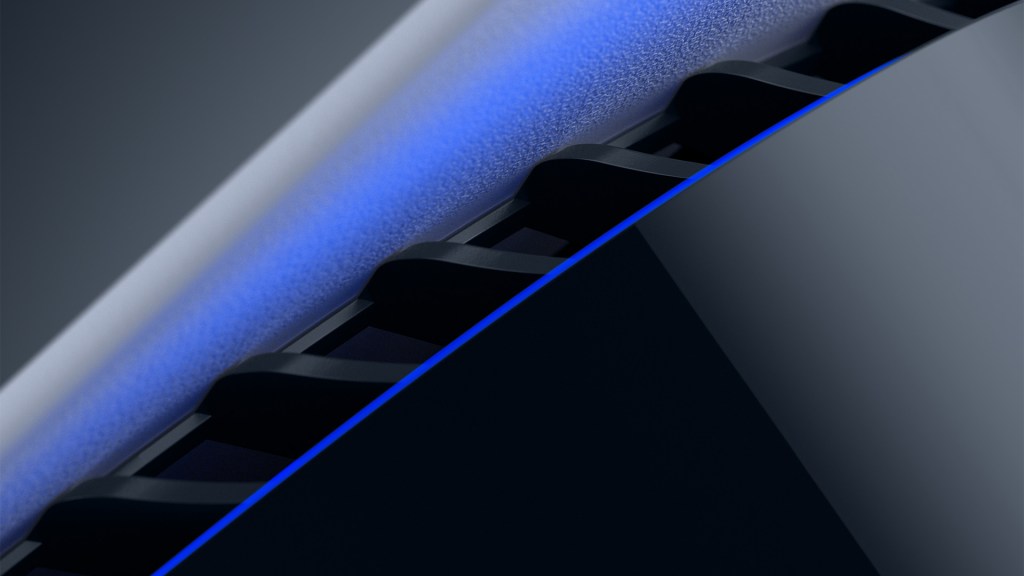 As we saw from the PlayStation 4 Pro, a mid-life upgrade is all about running the same games but making them better, offering higher resolutions and faster frame rates.
While 8K TVs are now available, they're still a niche market. Also, the sheer processing power needed to push that many processed, lit and textured pixels probably rules it out for at least another console generation. With that in mind, a Pro version of the PS5 is more likely to concentrate on getting 4K really right. This means games that run at that resolution without dynamically dropping it when a scene becomes complicated, and a rock-solid 60fps frame rate.
The PS5's current eight-core CPU is based on AMD's Zen 2 architecture from 2019. A move to the current Zen 4 could see greater processing ability as well as increased power efficiency, while retaining backwards compatibility – though games might need patches to fully support the new chips. It might also force developers to relearn the PS5's underlying architecture. A clock speed increase, like the one seen between PS4 and PS4 Pro, is more likely.
The same goes for the graphics unit, which uses AMD's RDNA 2 from 2020. Increasing the number of compute units and upping the clock speed could have a dramatic effect on its ability to push polygons and render visual effects.
Increasing the console's 16GB of shared memory would allow it to store more information without having to bother the SSD, which although fast, isn't running at the same speed as the RAM. Modern PC games are starting to demand more than 16GB of memory when totalled across the main and graphics allocations, so a rise in RAM capacity isn't out of the question – as long as developers continued to support the original hardware.
We'd also like to see Sony's new PlayStation Link tech come built into the console. Currently, anyone wanting to listen through their Pulse Explore or Pule Elite wireless earbuds and headset must plug a dongle into their console, which isn't very 2023. It's not even USB-C! The PlayStation Portal handheld has this functionality built-in, so there's no reason Sony couldn't incorporate it into a redesigned, more powerful PS5.
---
How much could a PS5 Pro cost?
The PlayStation 4 cost $399/£349 at launch, and was followed up by the PS4 Pro, which turned up for $399/£349 – a competitive price, given the performance upgrade over the OG model.
When the PS5 arrived, you could spend $399/£360 on a digital-only console, or $499/£450 on one with a Blu-ray disc drive. Sony then raised those prices by around $/£50, blaming global inflation and exchange rates. Recently, however, we've seen the price for PS5 game bundles drop a little to around $559/£500, and this pricing volatility makes guessing the price of any Pro variants a bit tricky.
We're betting $670-$740 or £550-600 is possible for the Pro, making it a serious investment.
---
When can we expect a PS5 Pro?
We have seen some reports that suggests a PS5 Pro may hit shelves around late 2024. That's a long time to wait, but before that we are seeing a PS5 with a detachable disc drive in the form of the PS5 Slim.
In an interview between Japanese games magazine Famitsu and Sony platform experience EVP Hideaki Nishino in 2022, Famitsu noted how a PS4 Pro came three years after the release of the PS4. In response, Nishino said: "We believe that it will be a very important time for the platform as well. I hope you will look forward to next year."
Sadly we don't think that was confirmation of a PS5 Pro for 2023 – more a hint of the PS5 Slim – so we're still thinking 2024 at the earliest.