Best streaming service for US 2023: all online services compared
Here's our guide to all the best streaming services - Netflix, Apple TV+, Amazon Prime Video, Max, Hulu, Peacock and Paramount+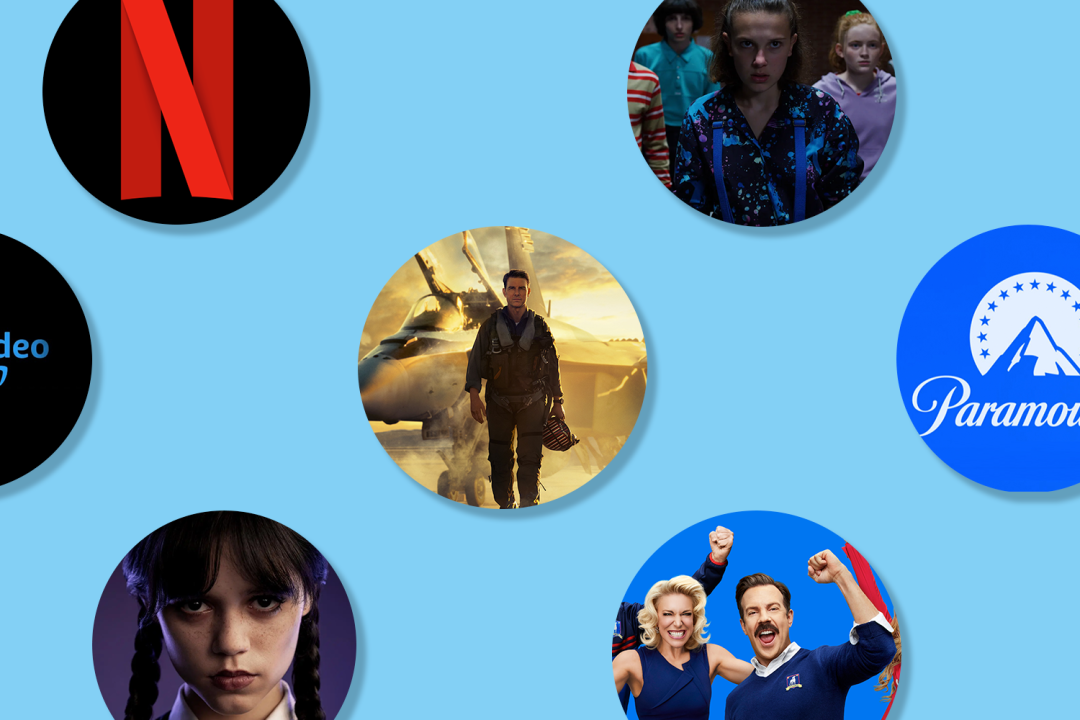 Cord-cutters, rejoice! There's never been a better time to cancel your cable TV contract and replace it with one of the best streaming services, thereby getting your entertainment fix supplied as and when you want it.
TV shows, documentaries and movies, on-demand and available on almost any device you could imagine. Dancing to the capricious tune of the major networks' scheduling fiddle is no longer necessary. Now you're in charge.
That being said, the range of streaming choices on offer can be quite daunting. If you sign up for them all, you'll likely end up spending more than you did with your old cable service. That's why we've put together this guide: to tell you exactly what you can expect from each of the main services – Netflix, Amazon Prime Video, Disney+, Apple TV+, Paramount+ and HBO Max – and to help you decide which of them is right for you.
Here's a quick rundown of the best streaming services:
---
The best streaming service for the US ranked:
1. HBO Max
Stuff Verdict
This is the best streaming service you can get, packed full of premium content
Pros
Outstanding TV and movies
Good UI
Cons
4K content costs extra
On the expensive side
| HBO Max specs | |
| --- | --- |
| Price | From $9.99 to $19.99 |
| Simultaneous streams | 2 – 4 |
The service formerly known as HBO Max is a standalone streaming service that exists totally outside of the HBO pay television service, and is based around the libraries of studios and channels owned by Warner Bros. Discovery. Originally launched in 2020 as HBO Max, the service was re-launched in 2023 under the simple title of 'Max'.

Content on Max comes not only from HBO's library but also from Warner Bros., Cartoon Network, Adult Swim, BBC Studios and more. TV show-wise, that means everything from The Sopranos, Game of Thrones and Succession to South Park, Rick and Morty and The Big Bang Theory. For movies, it includes The Banshees of Inisherin, Elvis, The Batman and Black Adam.
It's an impressive haul, including many of the best TV shows ever made. It's also bolstered by 'Max Originals'. These are shows and movies produced specifically for the streaming platform. They currently include Raised by Wolves, Our Flag Means Death, And Just Like That… and Tokyo Vice.
Max operates on a tiered system that'll unlock extra features for a price. Subscription starts at $9.99 for an 'ad-lite plan', which grants access to the service, HD viewing and two concurrent streams, but remains ad-supported. $15.99 a month gets you an ad-free service, HD quality, two concurrent streams and 30 offline downloads. The most expensive package is the $19.99 per month 'Ultimate' tier. This comes with 4K HDR Dolby Atmos for selected content, 100 offline downloads, and four concurrent streams. Everything is also ad-free with Ultimate.
---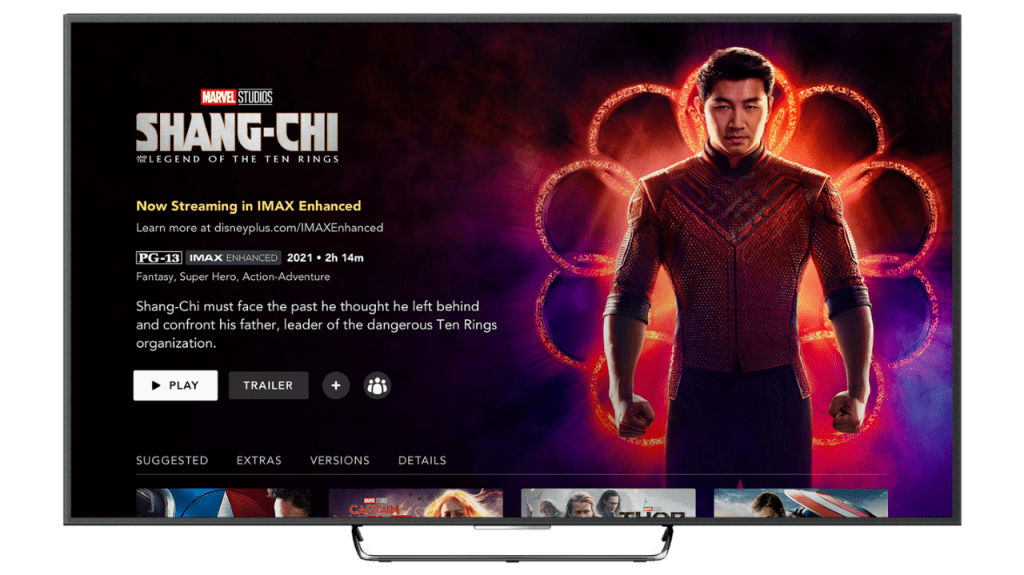 2. Disney+
Stuff Verdict
Ideal for kids and big kids, Disney+ is the most family friendly streaming service around
Pros
Plenty of content for children
4K no extra cost
Content for adults as well
Cons
Original content could be more varied
| Disney+ specs | |
| --- | --- |
| Price | From $7.99 to $19.99 |
| Simultaneous streams | 4 |
Launching in 2019, the House of Mouse's streaming platform is built around content from Disney-owned entertainment studios: Walt Disney Pictures, Pixar, Marvel Studios, Lucasfilm, 20th Century Studios, National Geographic and more. That means it's the place to be if you like watching Star Wars, Marvel and Disney movies and TV shows, including a slew of content produced specifically for the service itself such as The Mandalorian, Moon Knight, Soul and the upcoming Peter Pan & Wendy.
Disney+ is pitched as a family-friendly streaming service with very little profanity or strong violence in its content. In fact, there are virtually no movies or shows carrying an R, NC-17 or TV-MA rating, although a very few exceptions to this rule do exist – such as the Marvel Daredevil series (originally produced for Netflix) and the Disney+ exclusive The Beatles: Get Back. More adult-oriented content can be found on Disney-owned Hulu, which exists as its own separate streaming platform.
Disney+ comes in two tiers: Disney+ Basic (which has ads) for $7.99 per month and Disney+ Premium for $10.99 per month (or $109.99 per year). It can also be bought as part of 'The Disney Bundle', which comes in three monthly plans: Duo Basic ($9.99, includes ad-supported Disney+ and Hulu); Trio Basic ($12.99, includes ad-supported Disney+, Hulu and ESPN+) and Trio Premium ($19.99, includes ad-free Disney+ and Hulu and ad-supported ESPN+).
The service supports streaming on up to four devices concurrently, as well as downloads for offline viewing. Selected content can be viewed in 4K UHD quality in Dolby Vision and HDR10, with Dolby Atmos sound.
---
3. Netflix
Stuff Verdict
The biggest streaming service around – Netflix is packed full of excellent originals
Pros
So, so much original content
Great app
Cons
4K content cost extra
Titles leave the service frequently
| Netflix specs | |
| --- | --- |
| Price | From $6.99 to $19.99 |
| Simultaneous streams | 1 – 4 |
Netflix is credited with kickstarting the cord-cutting revolution, being the first 'all you can eat' streaming service to carry an extensive library of high-quality movies and TV shows. It has also pioneered first-party production, with some 'Netflix Originals' winning armfuls of awards and attracting legions of viewers to the service.
Recently, however, Netflix seems to be losing its shine. It still retains an incredibly large library of content, and occasionally makes a movie or TV show that feels like an essential watch. But for every Stranger Things, Squid Game, The Irishman or Roma, there are several pieces of subpar filler content. Anyone who's scrolled through the dozens of tawdry true crime documentaries and wannabe blockbuster movies can be left feeling overwhelmed and disappointed by the offering. Netflix also seems to have developed a viewer-upsetting reputation for cancelling beloved shows prematurely. For us, the curtailing of the excellent Mindhunter particularly hurts.
This, alongside successive price rises, makes Netflix a less attractive proposition than it was a few years ago. That being said, it's still a good service. The image and audio quality is high, particularly on the most expensive membership tier. And if you can't find something to watch on Netflix, you might be tired of entertainment itself.
The bottom line? Netflix is still the most popular single streaming service in the US for total minutes watched (22.4%, according to its own data) with a household penetration rate of over 50%.
US pricing for Netflix is broken down into four membership tiers. The newest 'Basic with ads' tier costs just $6.99 per month, albeit with a smaller library, advertisements and no download option for its 720p content). Basic ($9.99 per month) features the entire library in 720p HD, with the option to download to a single device. Standard ($15.49) features Full HD streaming to two devices simultaneously, and downloads to two devices. The top tier Premium membership ($19.99) features UHD 4K streaming to four devices, spatial audio and downloads to six devices.
---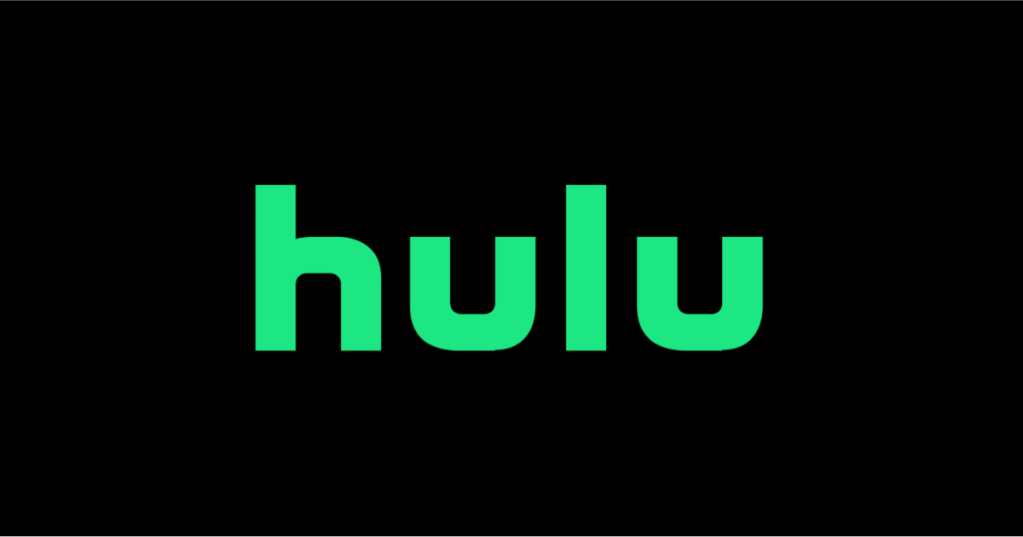 4. Hulu
Stuff Verdict
With TV shows from ABC and Fox, Hulu is perfect if you prefer binging TV instead of films
Pros
Current TV shows
Can be bundled with extra services
| Hulu specs | |
| --- | --- |
| Price | From $7.99 to $69.99 (includes Disney+ and ESPN+) |
| Simultaneous streams | 2 |
Hulu grants access to exclusive shows, current-season episodes the day after they air, 40+ FX series, classics and much more. Through FX on Hulu, there's an entire series of The Bear, DAVE, It's Always Sunny in Philidelphia and more. On the movie front, Hulu has dedicated collections of horror, comedy, rom-com, sci-fi and more.

Hulu plans start from $7.99 a month with the Hulu with ads tier. This grants unlimited access to thousands of shows and movies with limited ads. The next tier up is the $14.99 subscription with no ads which, as the name suggests, grants access to the entire Hulu library without ads. The top tier is $69.99 per month, but includes access to Disney+ (with ads) and ESPN+ (with ads), with all the live sports that come with the latter subscription. Stream live games from major college and pro leagues including the NCAA®, NBA, NHL, NFL, and more
---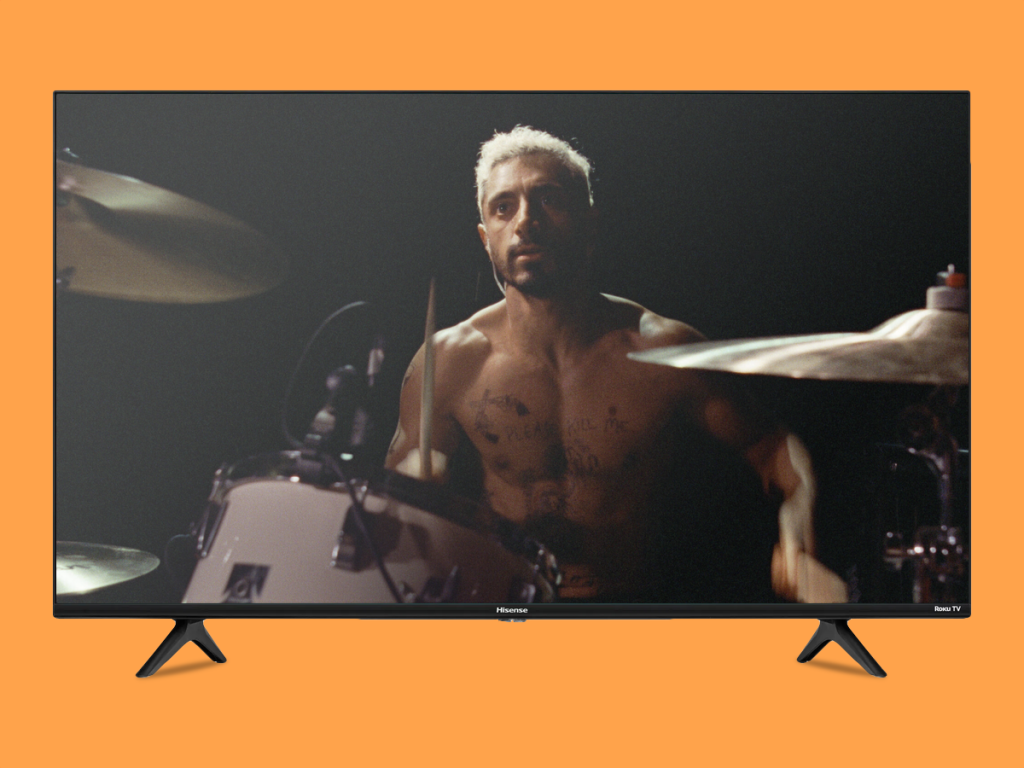 5. Amazon Prime Video
Stuff Verdict
For online shoppers, Amazon Prime Video is a no-brainer – it comes with the benefit of Amazon Prime express delivery service
Pros
Good selection of originals
Extra Amazon Prime benefits
Cons
UI is messy
Some content costs extra
| Amazon Prime Video specs | |
| --- | --- |
| Price | $8.99 |
| Simultaneous streams | 3 |
Starting out as little more than a bonus benefit for shoppers who signed up for Amazon Prime's express delivery service, Prime Video has swiftly grown into a major player in the video streaming market. It offers a fine selection of original and exclusive movies and shows – including The Boys, The Expanse, The Marvelous Mrs Maisel and, with The Lord of the Rings: The Rings of Power, the most expensive TV series ever made.
While Prime Video's original content offering isn't as extensive as Netflix's, Prime Video has the largest library of any US streaming service, with around 26,300 movies and 2,700 TV shows available. Much of that is filler and dross, naturally, so sifting through the chaff to get to the sweet, sweet entertainment wheat can be a bit of a chore. Following a substantial interface revamp, Prime Video sports a similar UI to Netflix, Disney+ et al, and finding something suitable to watch is a little easier than it once was. Plus, Amazon is a whizz at recording your browsing and watching data and using it to recommend similar shows and movies. Whether you feel comfortable with that is up to you.
Prime Video also includes access to Prime Video Channels. These are premium and speciality subscription services that offer streaming content from within Prime Video for an additional monthly or annual fee. Horror movie fans could add the Shudder Prime Video Channel for $5.99 per month. You can then watch all its content through the Prime Video app or in the web browser, via the Prime Video website.
Prime Video is included as part of a full Amazon Prime membership, which costs $14.99 per month or $139 per year (or $7.49 and $69 respectively for students). The benefits of a full Prime membership are listed here. Alternatively, if you just want Prime Video without additional benefits, it costs $8.99 per month.
There's no locking higher streaming quality behind membership tiers here, either: HDR, UHD 4K and 5.1 sound are available to all, and one account can stream content to three devices concurrently. Prime Video also supports downloads for offline viewing, but only to a Fire tablet or a device running the Prime Video app (on iOS, Android, macOS and Windows 10).
---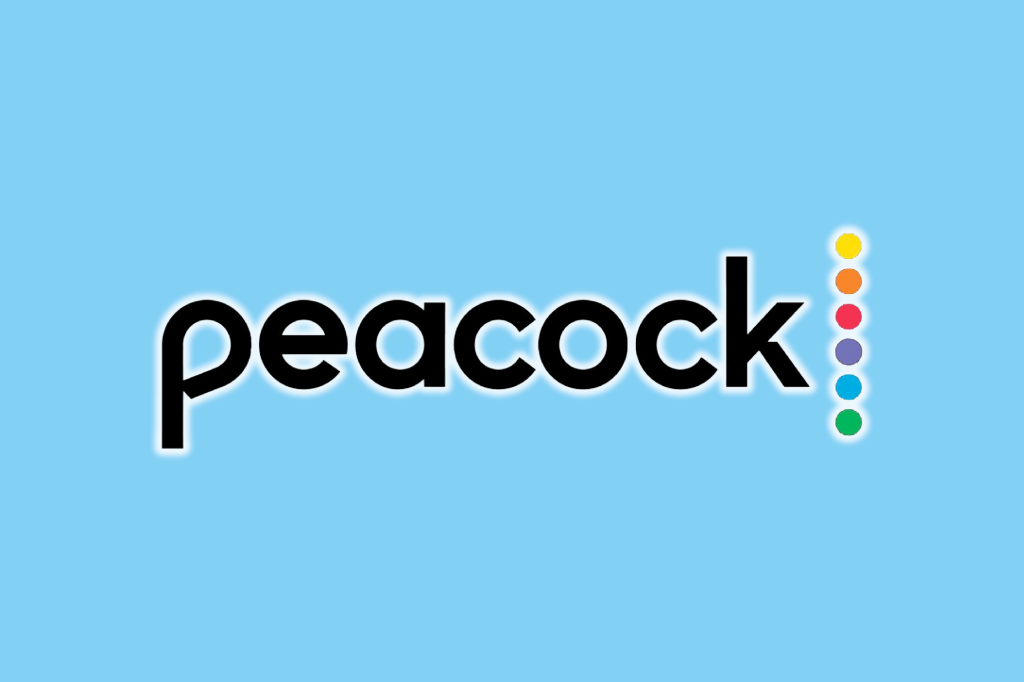 6. Peacock
Stuff Verdict
Starting at only $4.99, Peacock is great value with more and more great originals
Pros
Affordable price
Selection of classic TV and live sports
Cons
Not much original content
Free tier no longer available
| Peacock specs | |
| --- | --- |
| Price | From $4.99 to $9.99 |
| Simultaneous streams | 3 |
Peacock is a relative newcomer in the TV streaming service space. Launched in 2020 by TV giant Comcast, the service is built primarily from NBCUniversal content, which includes TV shows and movies from big-hitters NBC, Universal Television and Universal Pictures. It also features content from some third-party providers including Lionsgate, Paramount Global, Hallmark, the BBC and WWE. It also features 50 live channels.
In the US, there are three tiers of membership: Free, Premium and Premium Plus, with the latter two requiring paid subscriptions.
In the US the Free tier is, well, free, but it's no longer available to new subscribers. If you're only signing up now you'll need to opt for one of the paid options. That's either Peacock Premium for $4.99 per month or $49.99 per year, while the ad-free Premium Plus is $9.99 per month and $99.99 per year.
---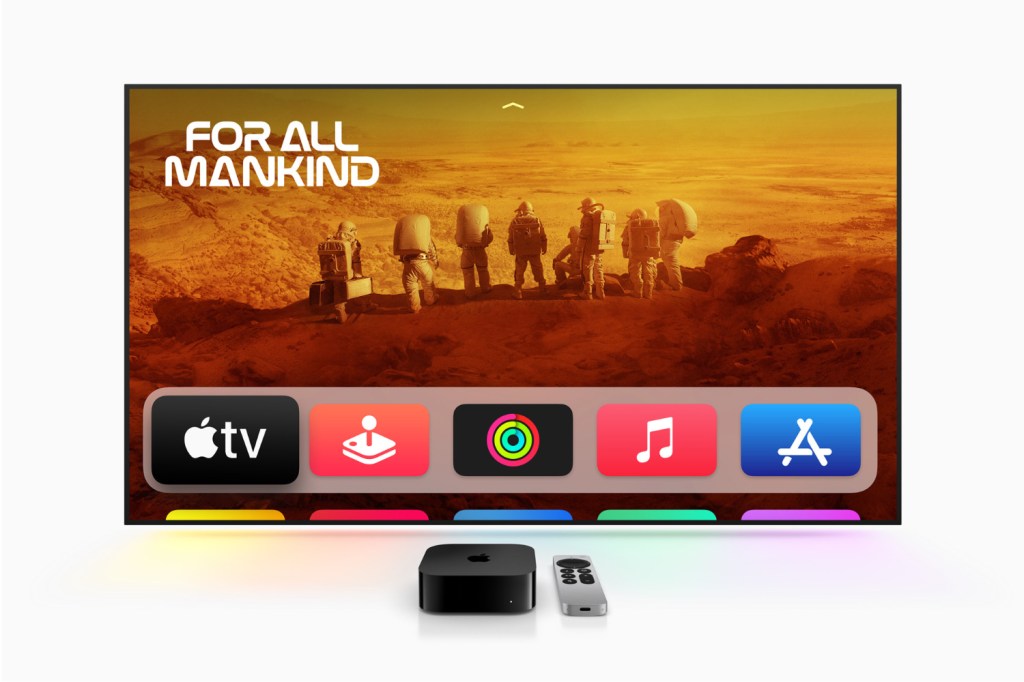 7. Apple TV+
Stuff Verdict
With amazing, exclusive original content, Apple TV+ is great value (and there are some lengthy free trials to be found)
Pros
Great original content
Reasonably priced
Good app
Cons
Not the biggest content library
| Apple TV+ specs | |
| --- | --- |
| Price | $6.99 |
| Simultaneous streams | 6 |
Apple TV+ is something of an outlier in that it features only original content. It only arrived in 2019, meaning its library is a lot smaller than those of the other services here. While Apple is fairly coy about sharing user statistics, the impression we get is that Apple TV+ has struggled to find (and keep) subscribers as a result. As of March 2022, estimates put the number of paid subscribers at just 25 million worldwide. Netflix, on the other hand, has around 10 times that amount. Apple does have a penchant for handing out lengthy free trials though, so keep an eye out for those.
That said, there's plenty to like about the service. It's relatively cheap at a flat $6.99 per month, offers everything with high-quality video and audio (including 4K UHD and Dolby Atmos), and supports six concurrent streams and downloads for offline viewing.
Vitally, it has some truly impressive original content, such as sci-fi workplace drama Severance, spy thriller Slow Horses and almost universally beloved soccer sitcom Ted Lasso. It also boasts a Best Picture Oscar winner in drama CODA.
---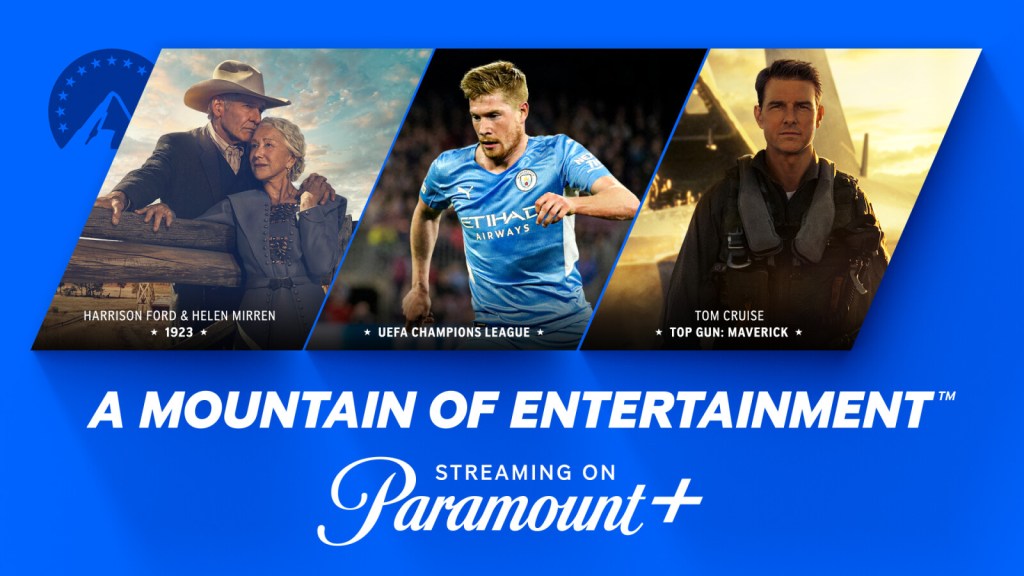 8. Paramount+
Stuff Verdict
A relative newcomer to the streaming race, Paramount+ has plenty of great shows and movies to watch
Pros
Great selection of classic TV
Great UI
Live TV
| Paramount+ specs | |
| --- | --- |
| Price | From $4.99 to $9.99 |
| Simultaneous streams | 3 |
While it technically launched in 2021, Paramount+ has actually been around since 2014. It was just called CBS All Access until its recent rebranding and relaunch. The service draws its content library from studios owned by Paramount Global. That includes CBS Media Ventures, Paramount Pictures and Paramount Media Networks (formerly known as Viacom). There are also original series and movies, sports coverage and live-streaming offerings from local CBS broadcast stations.
In total, the service gives users access to around 30,000 show episodes and around 1000 movies. This includes Yellowstone, Twin Peaks, Halo, Star Trek: Strange New Worlds, Top Gun: Maverick and Jackass Forever. It also shows live sports from PGA Tour golf to UEFA Champions League soccer. For American football fans, the live CBS stream shows NFL football too. The offering is quite light on original content for now, but more shows and movies are on the way.
In the US, Paramount+ comes in two standard plans: Paramount+ Essential ($4.99 per month, $49.99 per year) and Paramount+ Premium ($9.99 per month, $99.99 per year). Both offer access to the full library of shows and movies. Premium, though, removes the need to watch ads and ups the potential streaming quality (to 4K UHD with Dolby Vision or HDR10 and Dolby Atmos audio). It also includes a live stream of your local CBS affiliate. Paramount+ Premium can also be added to your Amazon Prime Video service as a Channel (it still costs $9.99).
---
---
Stream more with a VPN
With a VPN, you can watch streaming services from outside your own country. We've already compiled the best paid-for VPN services, as well as which free VPN services can help you surf the internet in privacy. But all the major services have deals pretty much tailor-made for whatever protection and features you need from a VPN service. A few of our personal recommendations are:
How to choose the best streaming service
When choosing a streaming service, there are several important things you'll want to keep in mind.
The first, and most important is how good the content library is. You'll want to check the selection of movies, TV shows, documentaries, and original content available on the platform and make sure it aligns with your tastes and interests.
Some streaming services will have exclusive content that you can't find elsewhere, so if there is a specific show you want to watch, perhaps it's Ted Lasso on Apple TV+ or Wednesday on Netflix, then you'll need to sign up for that specific service.
Streaming services are all priced roughly the same, but some offer free trials or discounts for long-term commitments. You'll want to make the most of these offers.
It's also worth keeping in mind that you'll need a more expensive plan if you plan to share the account with family or friends.
If you want to make the most of your 4K TV or home cinema system, then you'll probably want the pin-sharp content to watch on it. Look for services that offer, at the very least high-definition (HD), or more preferably 4K streaming.
If you plan on downloading content, either to watch on your commute or while travelling, then you'll want to make sure your selected service offers offline viewing. This saves you from having to use your previous mobile data.
In the UK? Check out our guide to the best UK streaming service and don't forget to check out our guides to the best upcoming movies and best upcoming TV shows.