Best free VPN service 2023: how to surf in private
How to surf anonymously, on a budget
Looking for the very best free VPN service? You're in luck — we've rounded up some of the best offerings below, to help you surf safely and anonymously, without having to spend a penny.
What is a free VPN?
A virtual private network (commonly referred to as VPN), is a powerful tool that enables you to cloak your whereabouts on the web. VPNs work by directing your online traffic through the servers of the VPN provider, which are often located in various parts of the world.
You could, for example, use a VPN service to simulate your presence in the USA, letting you access Netflix content that may not be available in the United Kingdom. While we don't officially endorse such usage, this is just one example of a common VPN use case.
Additionally, for individuals travelling to certain regions such as China (where access to popular social media platforms like Facebook, Instagram, and Google are restricted), VPNs become indispensable tools, letting you use your preferred apps while helping you stay in touch with people back home.
Most of the best VPNs are paid-for services, but there are several free options, too. And that's what we'll run through here.
What's the best free VPN service?
Proton VPN Free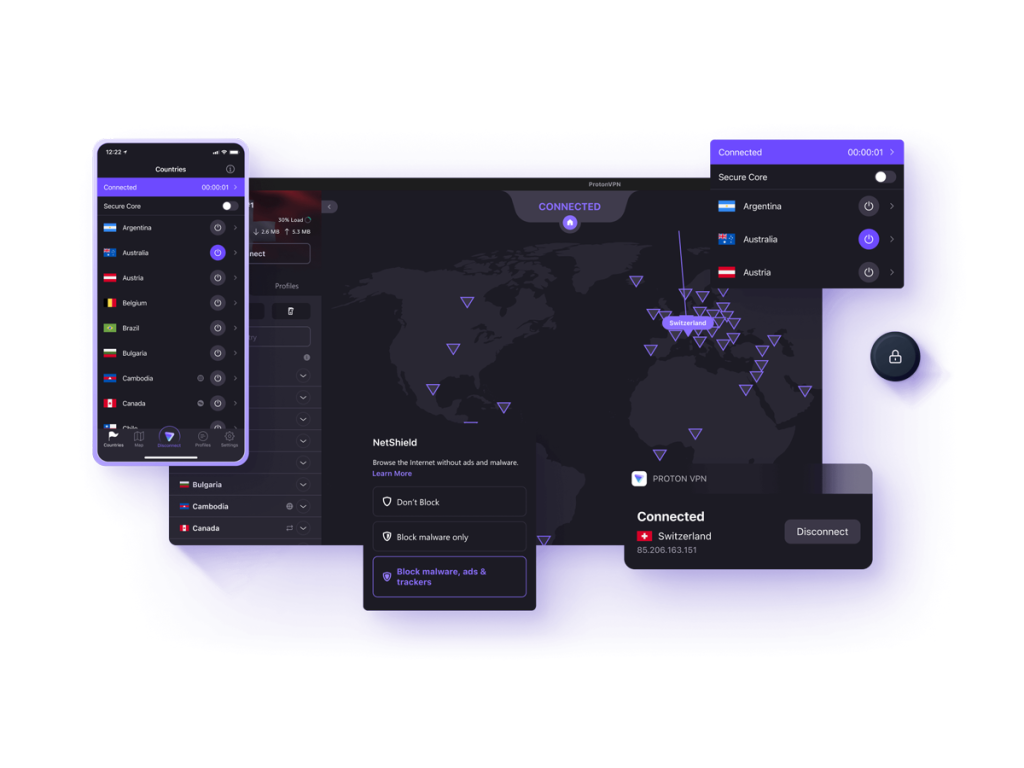 Data limit: Unlimited | Countries: 3 | Connections: 1
Proton's free VPN service is one of the best around. One of its biggest selling points is the fact that it has no data limits, which means you never have to worry about hitting any pesky caps. Despite being free, it also offers key features like a kill switch (your connection drops if the VPN service goes down so you're not left unprotected), and the superior WireGuard VPN protocol.
Obviously, you're going to have some limitations. In this instance, you only have access to three locations — the USA, Netherlands and Japan. And while you can install Proton VPN on as many devices as you like, you can only connect to one at a time if you're using the free package. Still, considering it's one of the fastest VPN services around (even on the free tier), there's very little to complain about here, as long as the limited country choice doesn't affect your specific use case.
PrivadoVPN Free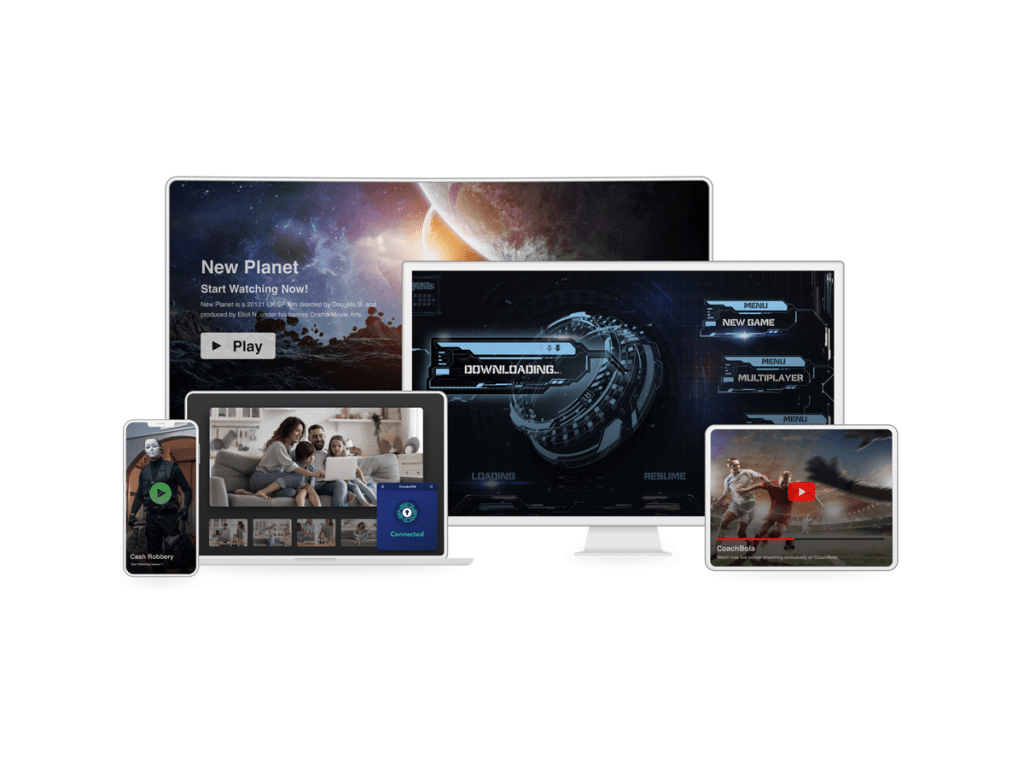 Data limit: 10GB (then unlimited at 1Mbps) | Countries: 9 | Connections: 1
While PrivadoVPN can't match Proton VPN's unlimited data allowance, it still offers a respectable 10GB monthly limit. This should be enough for more casual use on, say, a smartphone, but even if you do reach the maximum amount, you can still use an emergency server to get online. Sure, the latter is limited solely to the Netherlands with a crawling speed of just 1Mbps, but it's better than nothing.
When you're within the data limit, you have a generous choice of nine country locations to choose from, with speedy 350Mbps connectivity to boot. The best part, though, is the fact that you can use the free version to unblock streaming services, including Netflix USA, Prime Video, Disney+, and more.
Windscribe Free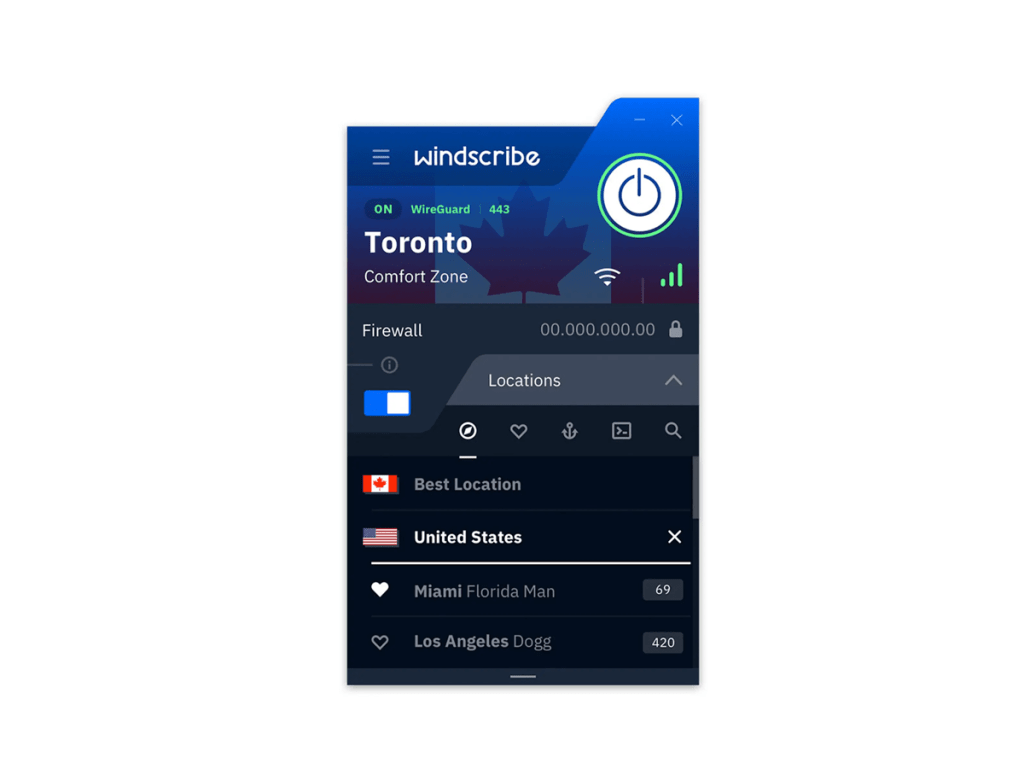 Data limit: 10GB | Countries: 11 | Connections: Unlimited
Windscribe stands out from the crowd in a few key areas. While it has the common 10GB monthly cap, you can install and use it on more than one device, which is a feature that many other free alternatives lack. You can choose from 11 different countries as well, which is more generous than most.
Overall, it's definitely worth considering — especially if you're after light use across different devices like phones and tablets. Just be wary of that strict 10GB cap, and you'll be good to go.
Atlas VPN Free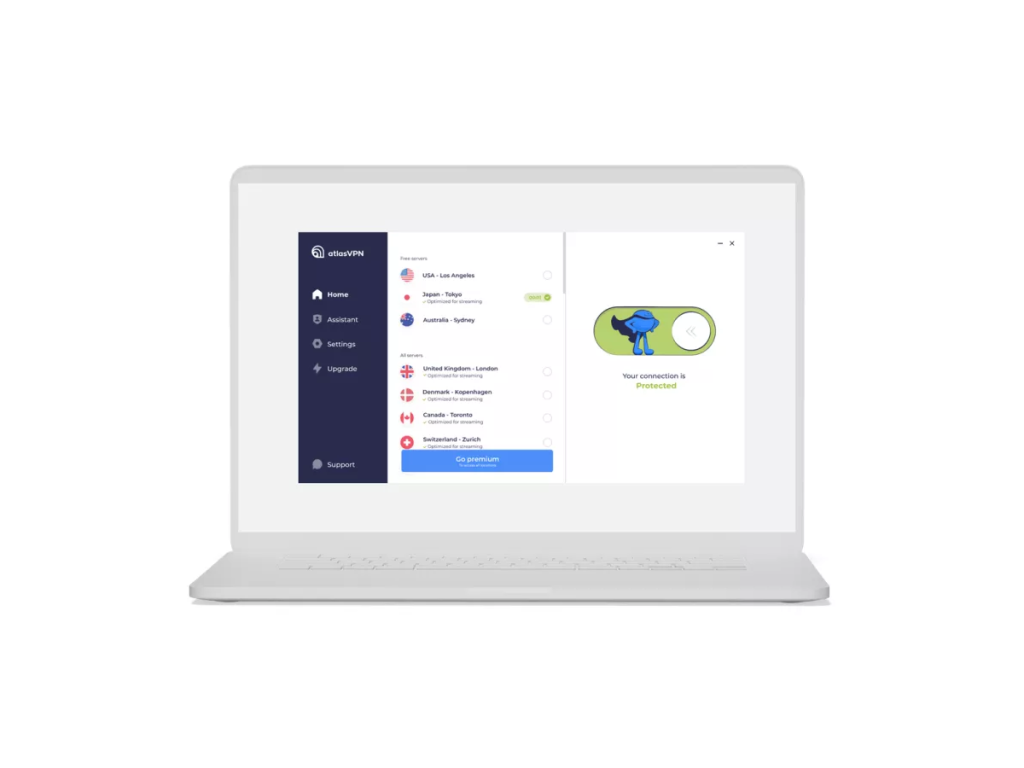 Data limit: 10GB (2GB/day on Mac) | Countries: 2 | Connections: 2
While its 10GB monthly data allowance is decent enough, its Atlas VPNs Mac-specific allowance that really shines. Mac users can take advantage of a whopping 2GB per day, making Atlas VPN one of the most competitive free VPNs around.
There are, of course, some catches — namely the limit to just two countries (the Netherlands and the USA). Still, you can connect two devices simultaneously, and the speeds are far from shabby. While streaming site unblocking isn't officially supported, some people have tried their luck and found success, so it could be worth a shot. Not that we condone that, mind.
Hotspot Shield Basic VPN
Data limit: Unlimited | Countries: 1 | Connections: 1
Hotspot Shield's free VPN service offers an unmatched unlimited data limit, letting you stream and surf to your heart's content. There's one major catch though — you can only connect via one USA-based location, which might be a dealbreaker for some users, depending on their needs.
If that's not an issue for you though, then it's hard to beat that glorious unlimited data allowance. If you can also live without a kill switch, then this is one of the best free VPN services in 2023.