Where to watch Spanish LaLiga football live
Catch Real Madrid and Barcelona in action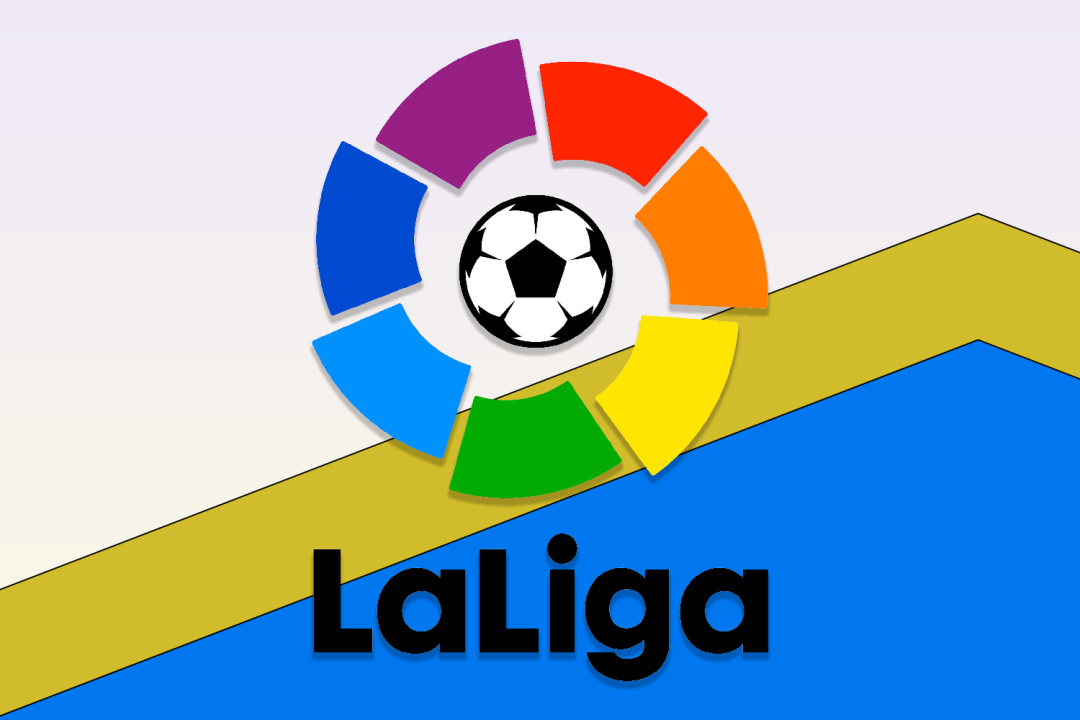 About 20 years ago, Spain's LaLiga was arguably the most exciting football league in Europe – a competition where any number of teams were in with a shot at the title. LaLiga has reverted back into something of a perennial two-horse race between iconic giants FB Barcelona and Read Madrid (in the years since Valencia's 2003/04 triumph, Real or Barca has won all but two league titles). Still, it remains a showcase for scintillating attacking football and, aside from the English Premier League, is probably the most exciting league to watch (in our humble opinion).
Watching it isn't simply a matter of subscribing to Sky Sports, however – it takes a little more effort than that. But don't worry, we're here to help: this guide to watching LaLiga has everything you need to know whether you're in the UK, US or Europe. De nada, amigos.
Tune in with a VPN
Want to watch the NBA with American commentators? Or tune into the football with Gary Neville? With a VPN, you can watch sports coverage from outside your own country. We've already compiled the best paid for VPN services of 2023, as well as which free VPN services can help you surf the internet in privacy. But all the major services have deals pretty much tailor-made for whatever protection and features you need from a VPN service. A few of our personal recommendations are:
---
Key dates in the LaLiga 2022/23 season
LaLiga's 2022/23 season kicked off on 12 August 2022 and ends 4 June 2023. Due to the 2022 FIFA World Cup taking place in the winter, LaLiga took a lengthy mid-season hiatus in November and December of 2022, which means this will be the first Spanish season to conclude in June since 2012/13.
Spain's domestic cup, the Copa del Rey, has just three ties left to play this season: the Osasuna vs Ath Bilboa semi-final (first leg 1 March, second leg 4 April); the Real Madrid vs Barcelona semi-final (first leg 2 March, second leg 5 April); and the final, which will take place on 6 May 2023.
---
How to watch LaLiga games on TV or streaming services
UK and Europe
In the UK, LaLiga (and the Copa del Rey) is broadcast live on Viaplay (formerly known as Premier Sports). If you want to watch every live broadcast game, this is the way.
This can be added to a Sky subscription for £14.99 per month or £11.99 a month with a 12-month commitment (representing a saving of 20%). Viaplay also shows Euro 2024 Qualifiers, the SPFL Viaplay Cup and the Scottish Cup, plus NHL, rugby, motorsports and more.
Viaplay Sport can also be added to your UK Prime Video account as a channel, where it costs £14.99 per month. Once subscribed, you'll be able to watch it anywhere you watch Prime Video.
In January 2023, ITV signed a three-season deal to show up to 10 live matches per season, with the stipulation that each match feature at least one of three teams: FC Barcelona, Real Madrid or Atlético Madrid. The next match to be shown as part this deal will be Real Madrid vs Atletico Madrid on Saturday 25 March (on ITV4).
Elsewhere in Europe, LaLiga is broadcast and/or streamed on a wide variety of channels and platforms, so check your local broadcaster and service here.
USA
In the USA, LaLiga and the Copa del Rey are broadcast on ESPN+ (ESPN's premium streaming service) with almost all games being available to stream live in both English and Spanish.
Additionally, selected matches (such as big games like the El Clasico derby between Real Madrid and Barcelona) will be televised live on ESPN's cable channels – ABC, ESPN, ESPN2 and ESPN2 Deportes. These channels are also available to stream through fuboTV, the live sports streaming platform, and other packages like Sling TV, Hulu with Live TV and YouTube TV.