The best upcoming movies of 2023 and 2024
All the top movies to check out this year and beyond - what are you looking forward to?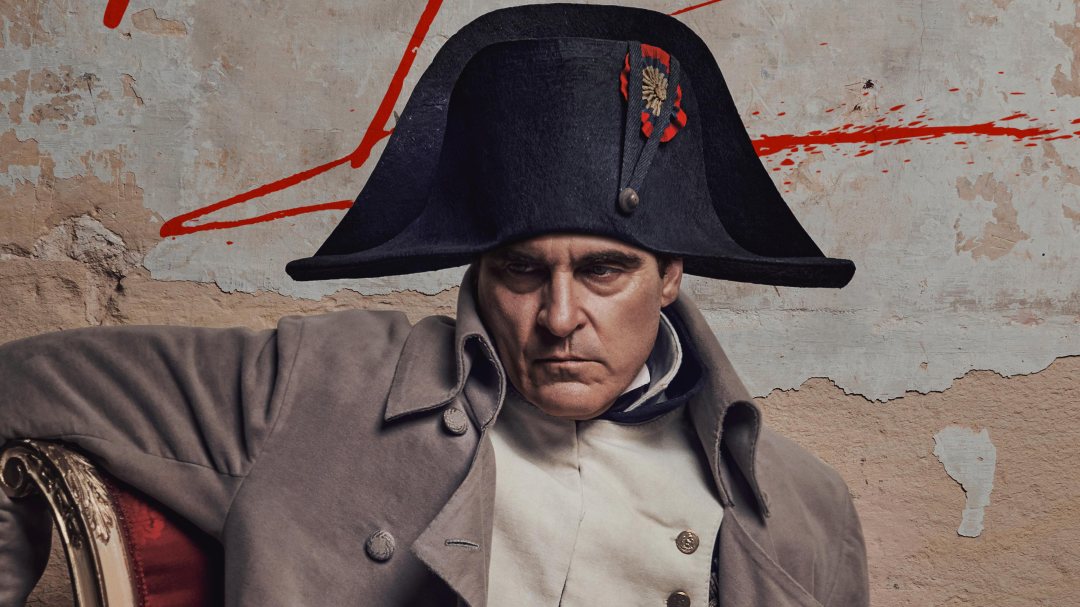 2023 has brought us Barbie, Oppenheimer, The Equalizer 3, and a whole movie made about a murderous Winnie the Pooh. Eyes were sucked out of their skull in Saw X, Evil Dead rose, and a bear took cocaine. Indiana Jones flopped. So too did a few Marvel films, discounting Spider-Man: Across the Spider-Verse, of course.
2023 has been a pretty great year for movies, but there's already much more to look forward to.
---
Hunger Games: The Ballad of Songbirds and Snakes
The appetite is still very much there for more Hunger Games. The franchise, based on the books of the same name, has remained hugely popular since its first big box office outing in 2012. Battle Royal with cheese it may have been called by some folks, but there's no denying its impact.
The series is set to return with Hunger Games: The Ballad of Songbirds and Snakes, an origin story that tells of how a civilisation full lent into its 'what if…' impulses and set its citizens against each other in a battle to the death. From the trailer, we can expect a film stylised on 1920s Americana, with an extra dollop of dystopia.
Release date: 17 November 2023
---
Napoleon
When Ridley Scott and Joaquin Phoenix last joined forces on the big screen, we got the Roman epic that was Gladiator. This time around, Scott and Phoenix are telling an arguably even grander story. That of the French war commander and incorrectly labelled 'short man', Napoleon.
Napoleon will focus on the political leader's early years to his rise to power as one of history's most prominent figures. Few specific details are known about Napoleon at this moment, but the film is set to be released on Apple TV+ some time in 2023. Once again, there isn't a trailer or poster for Napoleon just yet, so we hope the above iconic scene will suffice for now.
Release date: 22 November 2023
---
The Bikeriders
Based on the 1968 photo-book which documented the very real lives of Chicago Outlaws Motorcycle Club, The Bikeriders film instead follows a fictional biker gang and its rise to the open road. Spanning a decade, the film follows the gang grow from humble roots (if biker gangs can be humble, of course) to a more legit criminal crew. It stars Tom Hardy, Boyd Holbrook, Michael Shannon, Austin Butler, Jodie Comer and Norman Reedus.
Release date: 1 December
---
Wonka
The gritty origin story trope hit new levels of absurd when it was announced that Wonka would be hitting cinemas in 2023. Will Wonka turn out to be a ridiculed comedian, a la Joker? Or is he more of a Batman-like figure, a tortured soul who forges a chocolate empire after [insert harrowing adolescent experience here]? But after the original announcement came intrigue. Who is the real Willy Wonka? How did he build his fortune? And how many people did he dispose of by cramming them into chocolate tubes or feeding them poisoned blueberries?
We'll have to wait to hear the answers to those questions. But given how this big budget musical includes a cast of Timothée Chalamet as the young chocolatier, Keegan-Michael Key, Rowan Atkinson, Olivia Colman and Sally Hawkins, Wonka is primed to be an origin story of grand proportions.
We don't have a trailer for Wonka just yet, but we'll be sure to update this article when that changes. For now, enjoy a Gene Wilder sing-along.
Release date: 15 December
---
The Iron Claw
Coming from the uber trendy production company A24, The Iron Claw follows the 'unbelievable if it wasn't true' story of the Von Erich family. The Von Erichs were once pro wrestling royalty, and the family's impact on the 'sport' is still felt to this day. But their work inside of the wrong has been somewhat overshadowed by the events that happened outside of it. The Iron Claw is a cautionary tale of sibling rivalry, toxic parents and how a mysterious 'curse' may be the cause of a devastating series of events.
Release date: 22 December
---
Ferrari
Just a few short years after he played an equally as complicated Italian man in House of Gucci, Adam Driver plays yet another controversial Italian in Ferrari.
Presumably casted solely on the back of his surname, Driver plays Enzo Ferrari, the racing driver and founder of Italian luxury car company Ferrari. Alongside Penélope Cruz, Ferrari will show how its founder built arguably the most recognisable name in racing from its origins, charting the myriad of controversies that followed it along the way. Directed by Michael Mann of Heat fame, expect some high octane, but still highly fashionable, car chases and some very stylish Italian tailoring.
Release date: Christmas
---
Dune: Part Two
The sequel to the critically-acclaimed fantasy blockbuster Dune continues the story of one of the most iconic Sci-Fi novels of all time, driven by a star-studded cast including the likes of Timothée Chalamet, Zendaya, Josh Brolin, Dave Bautista, and more. Expect more zany fashion, plenty of sand, giant worms, and, of course, an attempt to save the fate of the known universe itself. No pressure.
Release date: 2024
---
Joker: Folie à Deux
After Joker earned millions at the box office, bagged itself a few Oscars and caused some minor social panics along the way, a sequel was bound to happen. That comes in Joker: Folie à Deux. For non-French speakers, Folie à Deux means a shared delusion between two people. That'll be Joker and Harley Quinn, then.
We know that Joker: Folie à Deux will be a musical, which makes sense given that Lady Gaga will be in a starring role as Quinn. Quinn, the psychatrist turned psycho, will likely follow DC canon and play as some sort of partner in crime to Joaquin Phoenix's Joker.
Release date: 4 October 2024
---
Gladiator 2
It's been 23 years since Maximus Decimus Meridius, commander of the Armies of the North, General of the Felix Legions and loyal servant to the true emperor, Marcus Aurelius…father to a murdered son, husband to a murdered wife, had his vengeance. Now, Gladiator is back.
And while it might seem like sacrilege for a Gladiator movie not to star Russel Crowe – spoiler alert: he dies in the first one – we have a potentially very worthy replacement in Paul Mescal. We'll also see Denzel Washington, Joseph Quinn, Fred Hechinger, Pedro Pascal, Connie Nielsen, Djimon Hounsou, and Derek Jacobi all star.
Little is known about the movie plot, but we do know that it'll follow Lucius (Mescal), the nephew of Joaquin Phoenix's Commodus from the original Gladiator.
Release date: 22 November 2024
---