The Stuff Gadget Awards 2023: Kitchen and cleaning tech of the year
Revealed: 2023's best gadget shortcuts to a cleaner and better fed home
Want to make your house happier? Your flat fantastic? Your bungalow a banger? Your apartment a part of something great? As with many things, there's a gadget for that. Here's our favourite kitchen and cleaning tech of the year.
Or rather, there are loads of them. We've divided our domestic tech awards into two categories – kitchen tech and cleaning tech – so whether you're the cook at home or the one responsible for getting everything shipshape afterwards, there's an award winner for you.
And the best part? Not a single air fryer in sight!
---
Best cleaning tech of the year: Dyson Gen5Detect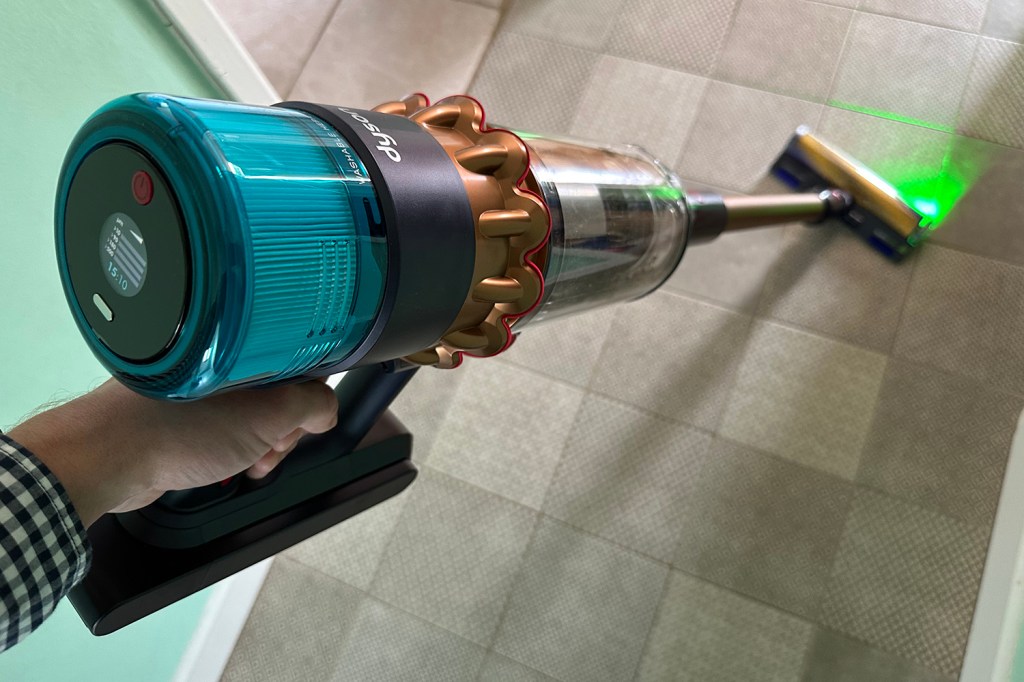 If you can get past the rather daunting asking price, Dyson's fancy pants 'wand' is the best cordess vacuum of 2023 bar none. Packing a beefy Gen5 motor that conjures up 262AW of sucking power, this thing's cordless status doesn't detract from its ability to pick up larger bits of debris, while its directed LED array spotlights particles you'd otherwise have missed; on a hard floor no piece of dirt, no matter how deep it lurks, stays safe. And with separate heads for different floor surfaces, plus a low-reach adapter for creeping under sofas and beds, it's at home anywhere in your house.
Highly commended: iRobot Roomba Combo j7+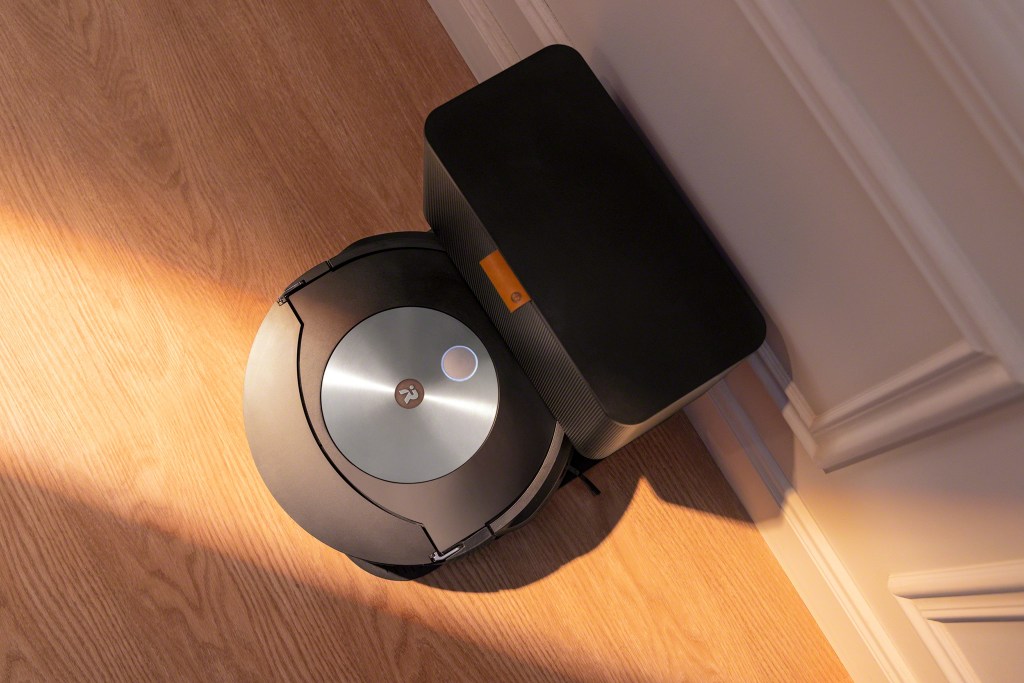 This robo-vac is even pricier than the Dyson above (though nowhere near as pricey as Dyson's new 360 Vis Nav that we haven't reviewed yet). But the fact it adds efficient and effective mopping to its automated cleaning repertoire feels genuinely revelatory. Despite its phenomenal cleaning capabilities, the j7+ is refreshingly simple to set up; once you've mapped out your home, it'll merrily vacuum all the carpets and rugs in a room before moving to hard floor areas, where it'll mop and vac at the same time. If only it could do stairs too…
Also shortlisted: Flymo UltraStore 380R, Shark Stratos IZ420UKT
Owners of smaller lawns should make a beeline for the Flymo UltraStore 380R mower – surprisingly powerful for a battery-powered model of its size. Pet lovers, meanwhile, should give the Shark Stratos IZ420UKT a look; this top-of-the-range folding cordless vacuum is particularly proficient at fur collection.
---
Best kitchen tech of the year: De'Longhi Eletta Explore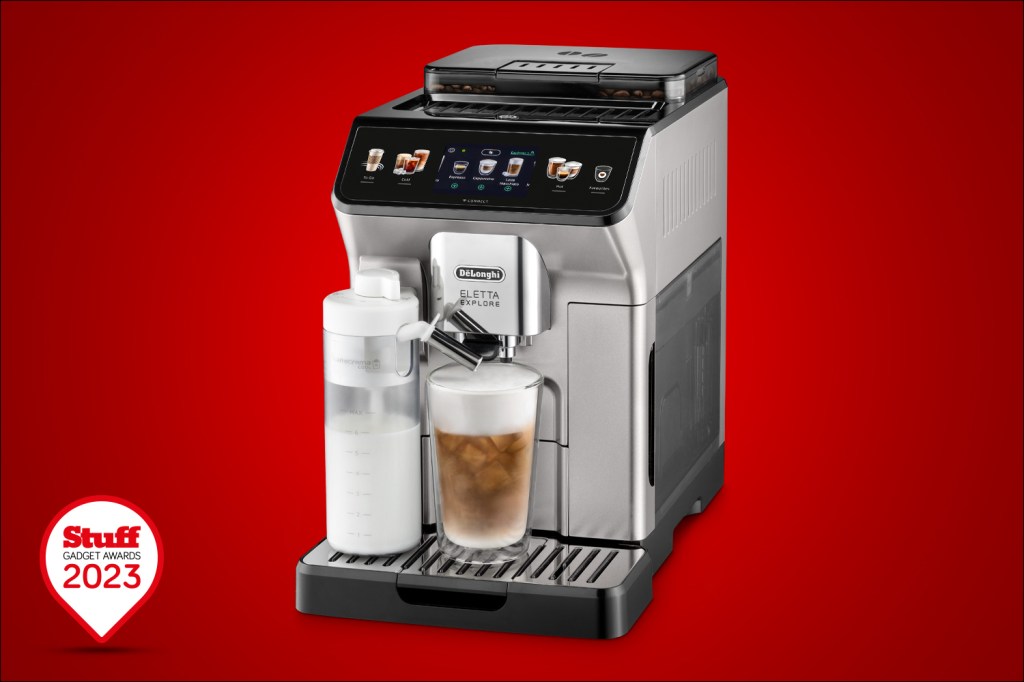 For anyone whose coffee preferences run beyond the basic, this premium bean-to-cup barnstormer feels like caffeinated manna from heaven. Its neatest trick is its ability to deliver cold brew (in under five minutes) and iced coffee as well as the usual array of hot drinks; in fact, it has over 50 recipes in all, each of them easily selectable from the 3.5in touchscreen. It also comes with two milk carafes for making delicate microfoam (one hot, one cold), and its Wi-Fi hook-up and companion app lets you update and manage it remotely. It's expensive, yes, but by allowing you to skip coffeeshop trips it'll save you a packet in the long run.
Highly commended: Ninja 3-in-1 BN800UK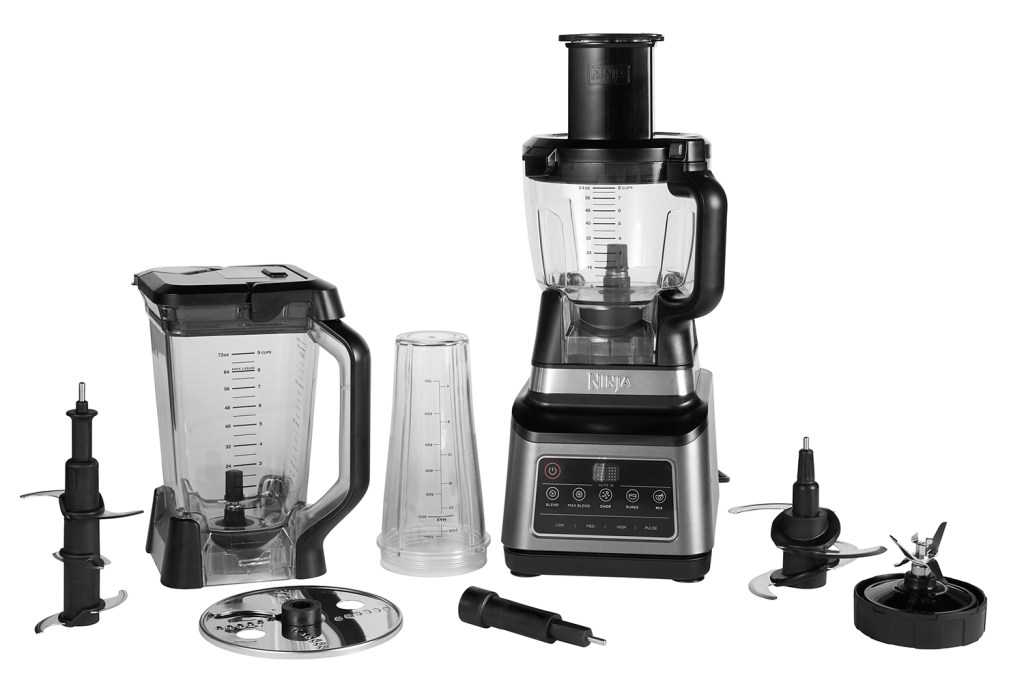 This combination food processor and blender is ideal for compact kitchens, coming with three different toppers: a food processor bowl for slicing/chopping/grating and large and small blender jugs for multi and single servings of soup, smoothies and shakes. Despite its diminutive footprint and affordable price, the BN800UK's generous 1200W of power makes short work of most tasks, and will gleefully crush ice in mere seconds. Frozen margarita, anyone?
Also shortlisted: Sage Kitchen Wizz Peel & Dice
We also loved the Sage Kitchen Wizz Peel & Dice. This pricy premium food processor comes with a massive range of accessories, making it perfect for the serious (but too lazy to julienne with a knife) home chef.