The Stuff Gadget Awards 2023: Gaming hardware and accessories of the year
Key pieces for the players out there, these stellar examples of gaming gear will lift your pastime to new heights
With no completely new consoles arriving this year, we've had to dig a little deeper in our search for award-winning gaming hardware and accessories of the year.
Not too deep, mind you, with the main award winner for gaming hardware being something we're confident any gamer will be well aware of. But we've also handed gongs to the best accessories for both PC gaming and console gaming, and the triumphant tech products in these categories may not be quite so familiar to the average joypad enjoyer.
Whatever flavour of gamer you consider yourself, however, we're confident that there's something here – whether winner, highly commended or just honourably mentioned – that'll be of interest. So read on and game on.
---
Best gaming hardware of the year: Sony PlayStation VR 2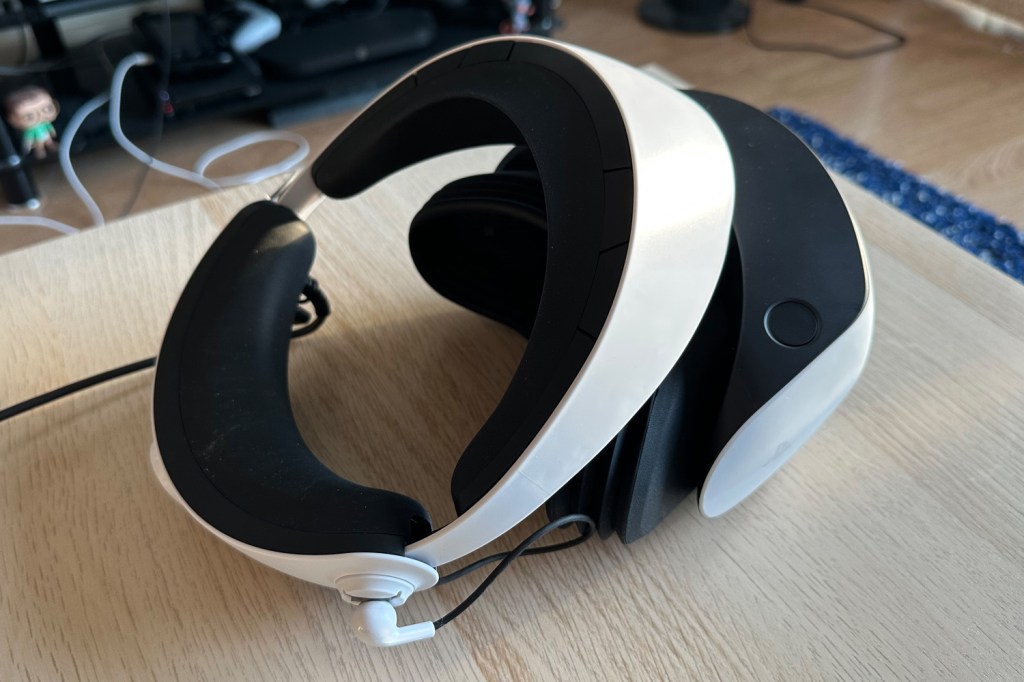 The PS VR 2 had plenty going against it at its launch early in the year: an asking price greater than the PlayStation 5 console you'd need to run it; a lack of backwards compatibility with games for the original PS VR; and simply a lack of new games overall. And yet Sony's revamped virtual reality headset had us entranced with the myriad improvements it offered over its predecessor. The simple one-cable setup, grown-up Sense controllers and a gorgeous 2000 x 2040 OLED display all represent massive generational glow-ups – and thankfully the supply of VR titles has grown substantially since launch day. It's still an expensive add-on for an expensive console, but its potential remains gargantuan.
Highly commended: Asus ROG Ally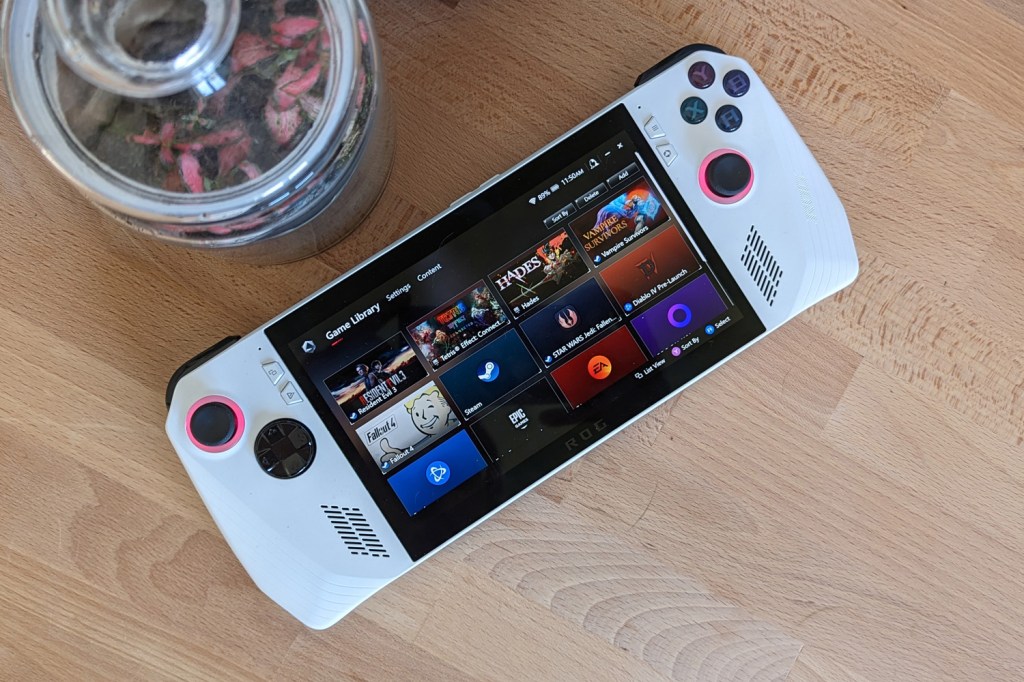 Don't call this Windows-powered portable a Steam Deck rip-off. Hardware-wise, it's considerably more impressive than Valve's machine thanks to a higher res (and VRR) screen, whisper-quiet cooling and the ability to run any PC game around – not just Linux-friendly titles. Software is the other side of things of course, and here the ROG Ally falls short of its rival (as it does when it comes to battery life). Overall, though, this is a fantastic alternative to the market leader.
Also shortlisted: Retroid Pocket Flip, Logitech G Cloud
So many retro handhelds feel like cheap, tacky gimmicks exploiting our nostalgia, but not so the Retroid Pocket Flip – a well-made clamshell filled with decades of gaming history. Logitech's G Cloud, meanwhile, is a much more future-facing handheld that's a compelling reminder of cloud gaming's huge potential.
---
Best console gaming accessory of the year: Thrustmaster T300RS GT Edition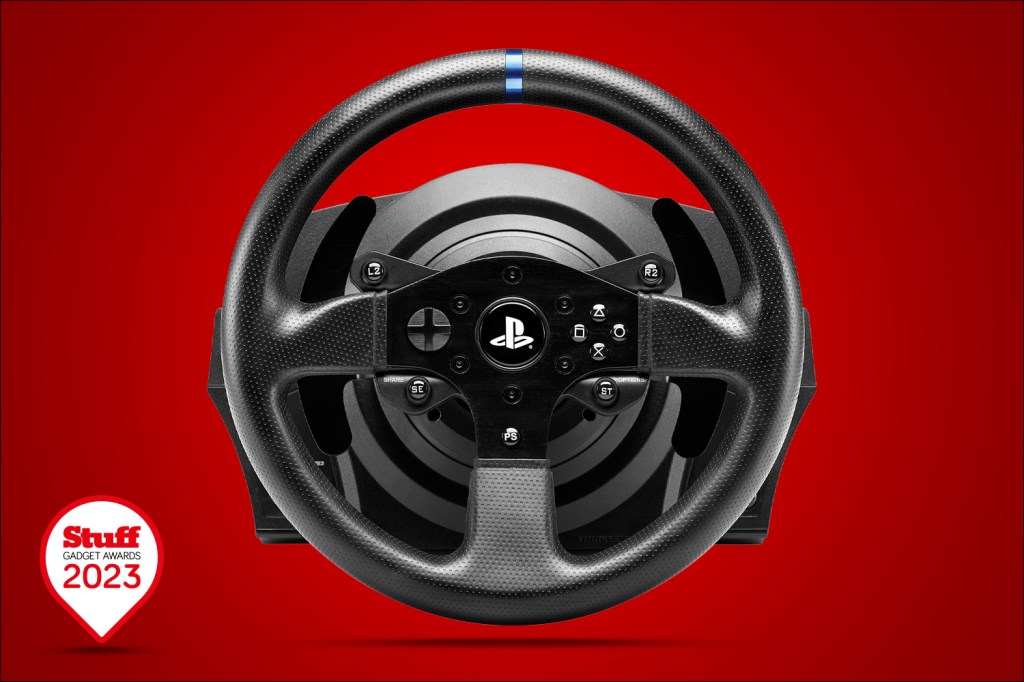 Designed for the PS5 as a tie-in for Gran Turismo 7, this almost life-size steering wheel also works with the PS4 and PC. But whatever you connect it (and its included three-pedal set) to, the T300RS GT Edition's beefy force feedback motors transform any racing game from a bit of arcade fun into an immersive driving simulation – particularly if using in conjunction with a VR headset. Wonderful stuff at a mid-range price.
Highly commended: Victrix FS Pro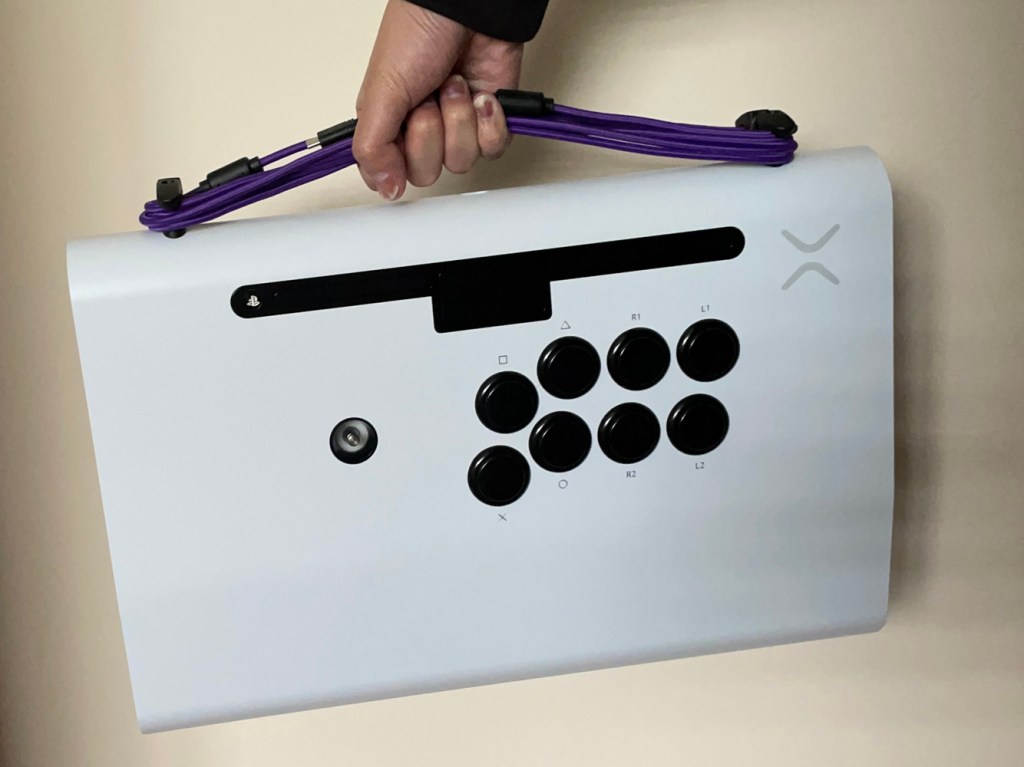 Aside from carting an actual Street Fighter II cabinet in your living room, there's no better way to bring home the arcade fighting experience than to plug a Victrix FS Pro into your console. It's far from cheap, but this is built for the best players around: its durable aluminium case contains the same premium-quality buttons and stick as real-life Japanese cabinets while its USB-C cable keeps lag to a minimum.
Also shortlisted: Sony PS5 DualSense Edge, Backbone One PlayStation Edition
We also loved Sony's PS5 DualSense Edge, a customisable premium version of the already excellent DualSense controller with a sturdy modular build and pioneering function buttons (but soooo expensive). And the Backbone One PlayStation Edition is a wonderful Android phone control pad that plays very nicely with the PS5's Remote Play.
---
Best PC gaming accessory of the year: Samsung Odyssey OLED G9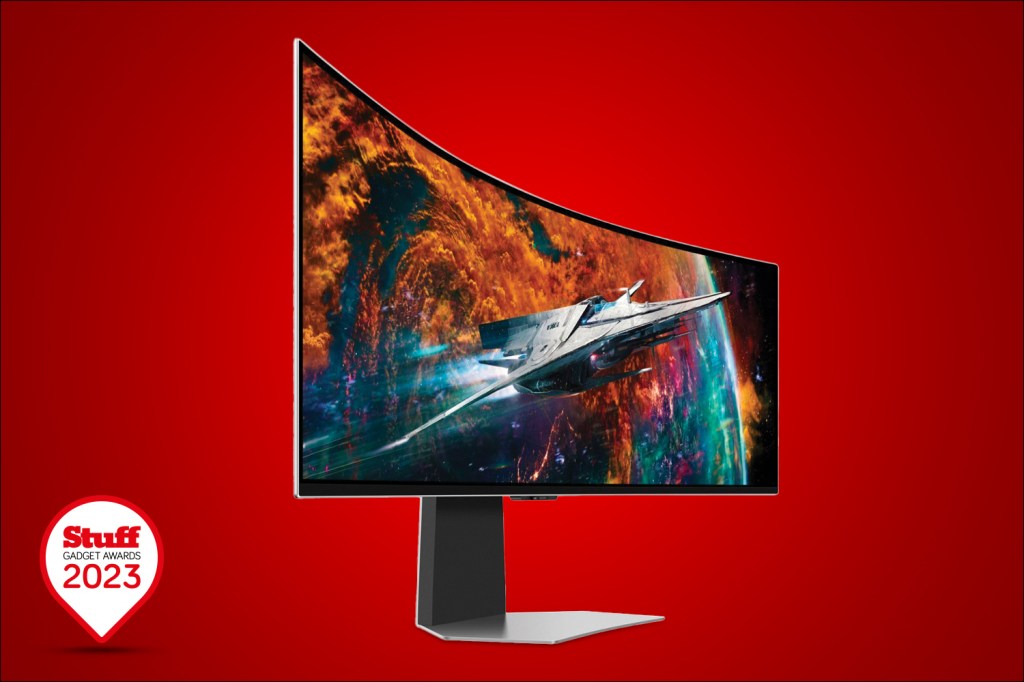 With a price and size that essentially place it in its own category of super luxe gaming monitor, Samsung's 49in ultrawide is the only OLED model of its size and aspect ratio to offer a 240Hz refresh rate. Its curved expanse of a screen is wider than some desks, but if you have the necessary space, bank balance and gaming rig there's really nothing better around; the colour reproduction, HDR performance and smoothness of motion is simply glorious to behold. We can only dream of owning a monitor this outrageously immersive, but we have no hesitation in giving it this award.
Highly commended: Logitech Pro X Superlight 2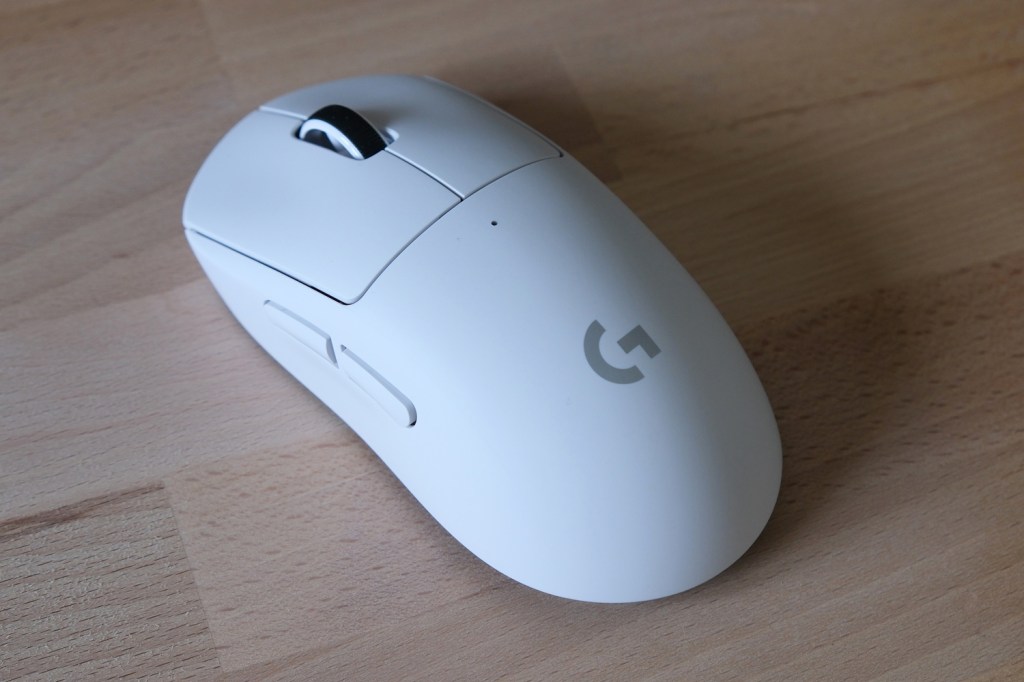 Here at Stuff we may be at the point where our aging brains, eyes and muscles are the true barrier against top-tier FPS gaming performance, but we're still looking for the best gear to keep reaction times as rapid as possible in those Doom, Destiny or Counter-Strike sessions. So it's no wonder we took this ultra-lightweight, ultra-responsive wireless mouse to heart in 2023.
Also shortlisted: Alienware AW3423DWF, Razer Blackshark V2 Pro (2023)
Also on this year's award radar were the Alienware AW3423DWF, a premium QD OLED monitor that's slightly less luxurious (and a little cheaper) than the Samsung above, plus the Razer Blackshark V2 Pro, a top-notch wireless headset with esports-friendly flair.
---