Victrix FS Pro review: the king of fight sticks
A high-end, and high-priced, tournament grade PlayStation fighting stick that's both comfortabler and durable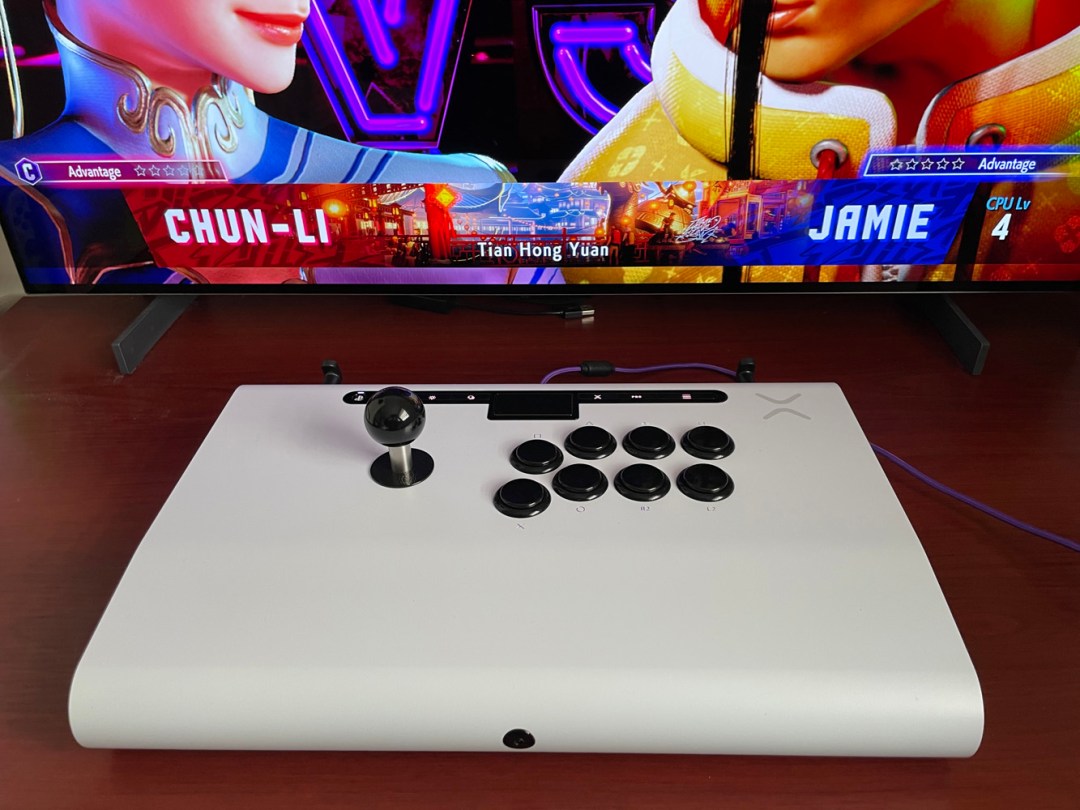 The arrival of Street Fighter 6 is set to reignite gamers' fighting spirits, setting a new standard for fighting games, with rivals like Tekken 8 and Mortal Kombat 1 also joining the fray in the coming year. That makes it the perfect time for serious fighting game fans to invest in an arcade fight stick, and they don't get more premium than the Victrix Pro FS, with native PS5 support that will ensure it's the stick to last you this generation.
While more people are more accustomed to just playing with a controller, which Street Fighter 6's modern control scheme certainly accommodates, there's nothing quite like recreating the old sweaty arcade experience than with an eight-way joystick and big buttons to bash.
It's also the more serious option in that it requires a serious investment, since more manufacturers worth their salt are making tournament-grade sticks by default that will have you spending triple digits. The Victrix FS Pro, by definition is designed for the pros, no better demonstrated by how these sticks were actually awarded to the winners at last year's Evo – the most prestigious fighting game tournament in the world. But to feel like a pro, that involves paying the very top end of this high-end market.
But having tested it extensively during our review of Street Fighter 6, it's hands-down the ultimate fight stick that justifies its cost if you're prepared to make the investment.
Design & Build
As you would expect from an arcade stick, the Victrix FS Pro is a big piece of hardware, cold to the touch with its pristine aluminium build, which came in a classy PS5-white for us (it's also available in Victrix purple), with a weight that could make it a lethal object, though of course it's used for fighting virtual battles. Yet it's also surprisingly light to hold thanks to the handles on each side. Whether you're jetsetting or just heading to local tournaments, it doesn't feel like a chore to lug around.
This is also helped by how the joystick lever can be easily removed so it's not awkwardly sticking out when you're carrying or storing it. In fact, the lever comes detached and we find it slotted in the back under a panel that's easy to open to access the interiors if you wanted to modify any of the buttons, and also where you can find a switch to toggle between compatibility with PS5, PS4 and PC. Attaching the lever is as simple as pulling up a shaft then releasing to lock, and once popped in, we had no issue of it ever disconnecting when in use.
The eight 30mm buttons are all well placed, leaving ample room for you to rest your hands and wrist on the rest of the aluminium chassis on the sides. At the top are also the other buttons such as the PS5's Home, Menu and Capture buttons, and touchpad, all within easy reach, rather than being awkwardly placed to the side like the Nacon Daija stick.
The front has an audio jack for wired headphones, while the back has a deeply recessed USB-C port for connecting the included three-metre braided cable to the console. Prongs at the back can also be used to wrap the cable around, while one end lets you clip to the cable once wrapped to ensure nothing goes loose. It's so sturdy that these cables can even double as a handle, though you're probably advised to use the side handles for that.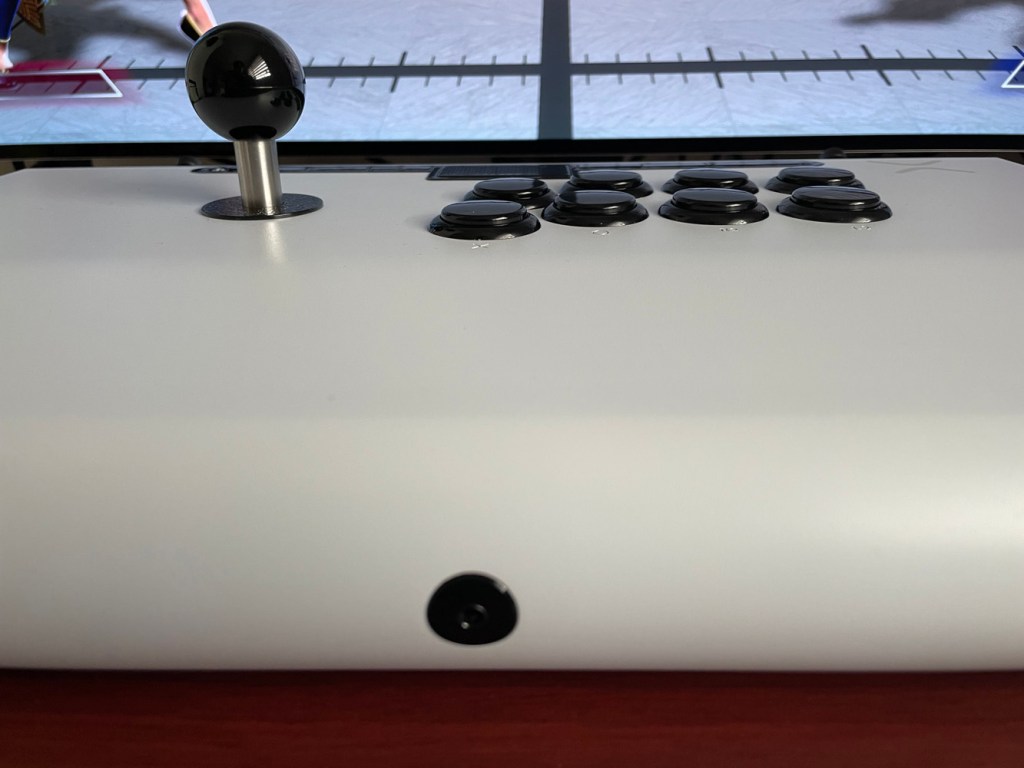 Performance and ergonomics
The levers and buttons on the Victrix FS Pro are made by Sanwa Denshi, the first and last name when it comes to quality arcade parts. These are essentially the same parts used in Japanese arcade cabinets, indicative of not just their premium quality but durability to take a beating after hundreds of hours of play.
Of course, other companies such as Nacon also use Sanwa Denshi parts in their sticks for a lower price, so that's not all that the Victrix FS Pro has going for it. It's also by far one of the most comfortable fight sticks we've used, hugely important if you're planning to be playing fighting games for long periods and want to reduce the risk of RSI or wrist injury.
Both the front and back of this stick is nicely rounded so you won't run the risk of hurting yourself if, in the heat of the moment, you bang your hands against the sides like you might do with a bulkier, more angular brute. But it's a very subtle slope not found on other fighting sticks with flat surfaces that makes a surprising difference for resting our wrist. As for those who prefer to keep the stick close on their lap, the bottom is also fitted with a foam pad that feels comfortable even if you're wearing shorts.
With pro standards demanding no compromise when it comes to lag, it's no surprise that the Victris FS Pro is a wired-only fight stick while its buttons also have close-to-zero input latency. But while you'll naturally want to make use of the braided USB-C cable, since it's detachable, you can use any spare USB-C cable too. Given the front of the PS5 only has one USB-A port and one USB-C port, you could still have two fight sticks conveniently connected to the front if someone else has a cable with USB-C connections on both ends.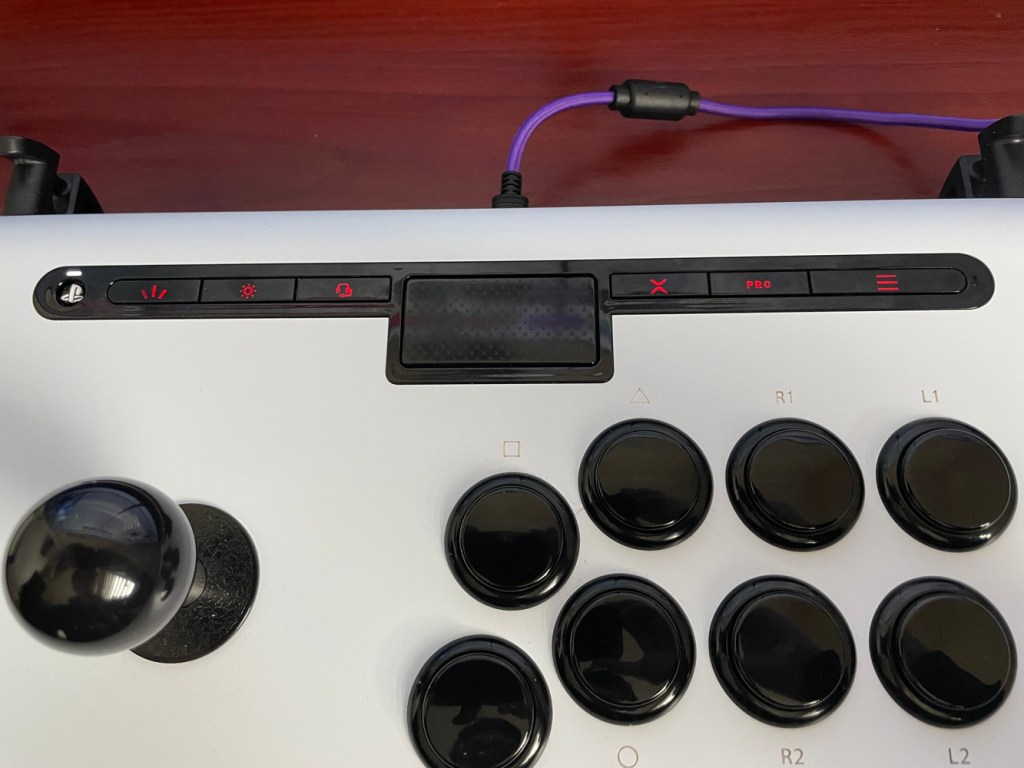 Features
This will be a matter of taste but we're fond of the sleek minimalism of the Victrix FS Pro compared to other sticks that allow you to personalise with custom artwork. It does however include some very tasteful customisable LED lighting placed deep in each side of the stick as well as the buttons at the top. You're able to set a fairly wide spectrum of colours and set them to pulsate or change from one colour to another, although you can also just keep it humble and stick with white, as we end up doing.
While it's convenient to have the lighting button as well as a few other buttons at the top of the stick, it's also handy for the tournament lock button (i.e. the Victrix logo) to be here too, which also changes the lighting colour when turned on. It's a crucial feature for any tournament-grade fight stick to have to ensure you don't accidentally press any of the other buttons, which could end up resulting in forfeiting a round or worse in a high-stakes match.
One of these buttons that however isn't very well explained is the Pro button, which turns out to just be the L3 button (i.e. usually the input when clicking in the left thumbstick) by default, but it's Pro because you can customise the mapping of this button for anything else. It may seem a minor thing but that is perhaps the only genuine shortcoming of the Victrix FS Pro as it comes to our attention that the L3 and R3 buttons do have their uses in Street Fighter 6 such as sprinting in World Tour mode or accessing other functions in training mode. That there are no dedicated buttons for this and you'll only be able to assign one of these buttons is something to bear in mind.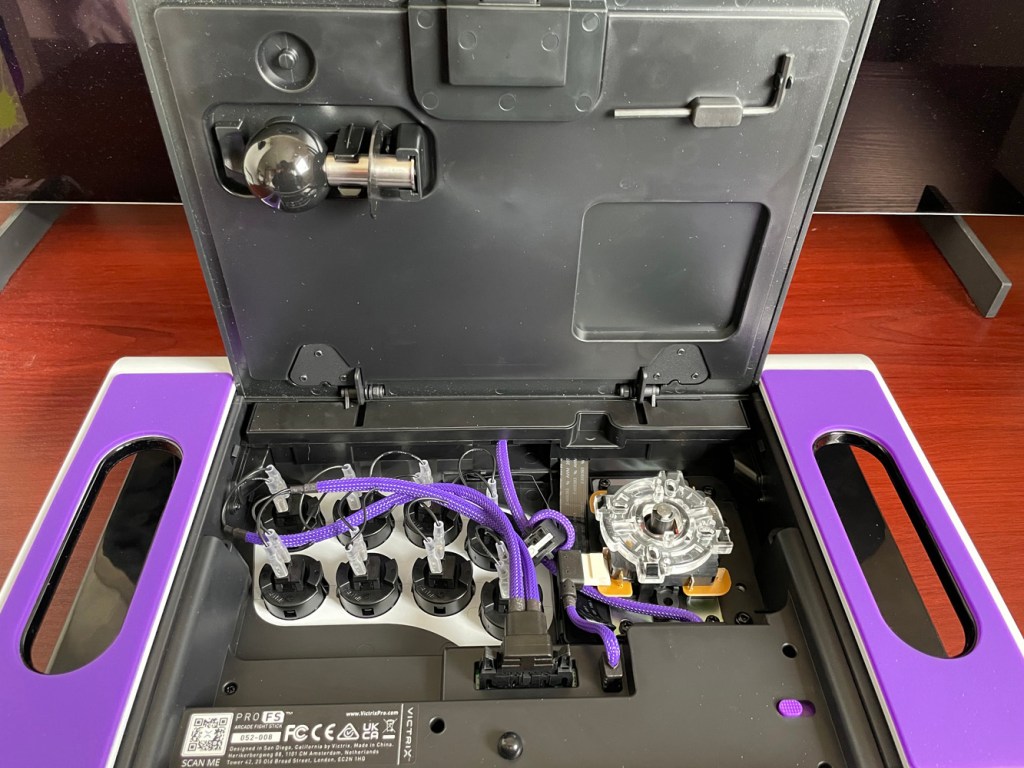 Victrix FS Pro verdict
Oozing effortless class in its design, where comfort is as important as function, the Victrix FS Pro is the best fight stick we've ever used and one we would recommend to any fighting game fan on PlayStation and PC.
There is of course the enormous caveat of its eye-watering price to consider, which would seemingly position it as one meant for only those seriously looking to go pro, though we certainly anticipate a game on the caliber of Street Fighter 6 bringing a new generation of competitors on the scene.
It's by no means essential that you have to own a fight stick to get the most out of a fighting game, but those who do live by the genre's arcade spirit who want tournament-grade hardware will find it is totally worth the investment.
Stuff Says…
A high price for a fight stick yet worth every penny after you've gone a few rounds. When it comes to pro-level fight sticks, accept no substitute.
Good Stuff
Premium quality design
Ergonomically comfortable and durable build
Easy to carry and store
All the buttons (almost) you need within reach
Bad Stuff
Very pricey
Lack of dedicated L3 and R3 buttons
Victrix FS Pro tech specs
| | |
| --- | --- |
| Platform compatibility | PS5, PS4, PC |
| Buttons | Sanwa Denshi 30mm |
| Lever | Removable Sanwa Densi Ball-top |
| Connectivity | 3m wired USB-C cable, 3.5mm headphone jack |
| Dimensions | 41.3cm x 27.9cm x 5.7cm, 3.5kg |