Backbone One PlayStation Edition review: ready to play
New Android-friendly controller is as ready for your PS5 as the iOS version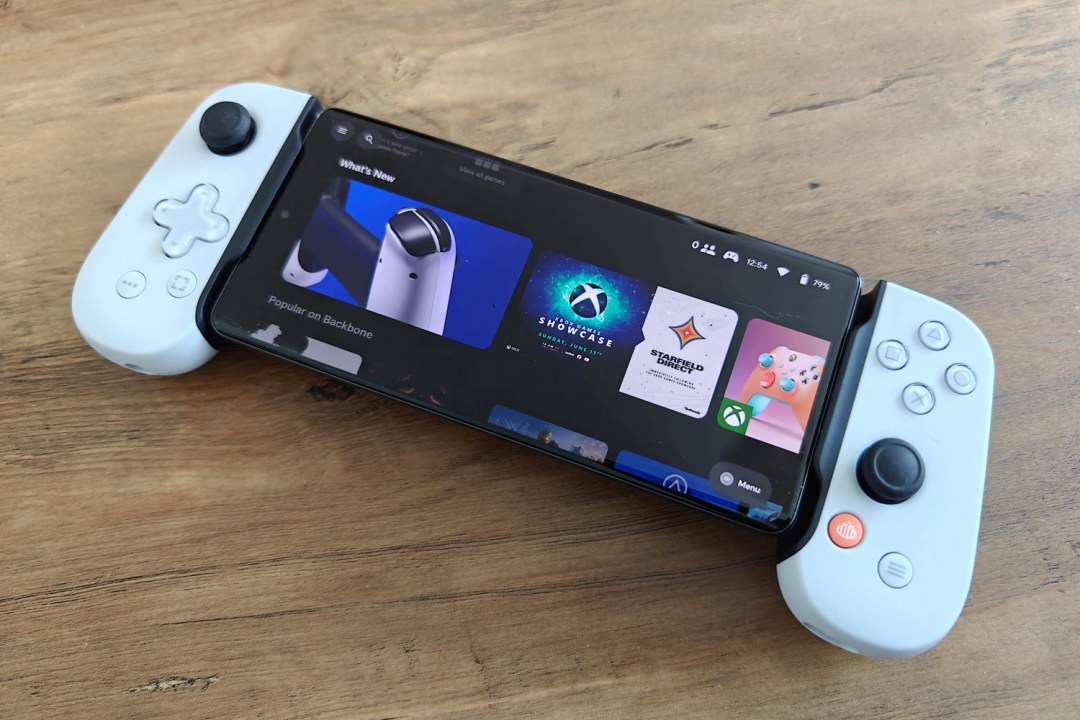 Sony fans worldwide might be salivating over Project Q, but you don't need to wait for an official streaming handheld to keep up with your games console when away from your living room TV. Android and iOS versions of the official PlayStation Remote Play app let you play via your phone, and controllers like the Backbone One PlayStation Edition save you from having to wrestle with touchscreen controls.
Backbone launched the Sony-approved version of its iPhone-friendly controller last year, and now there's a version for Android handsets. Aside from swapping a Lightning connector for USB-C, they're functionally identical and will set you back the same £99/$99. We've tested the latter here. But while the iOS model only has to accommodate iPhones, the Android world is full of different shapes and sizes. Is the Backbone One a winner no matter which phone sits in your pocket?
Design & build: family resemblance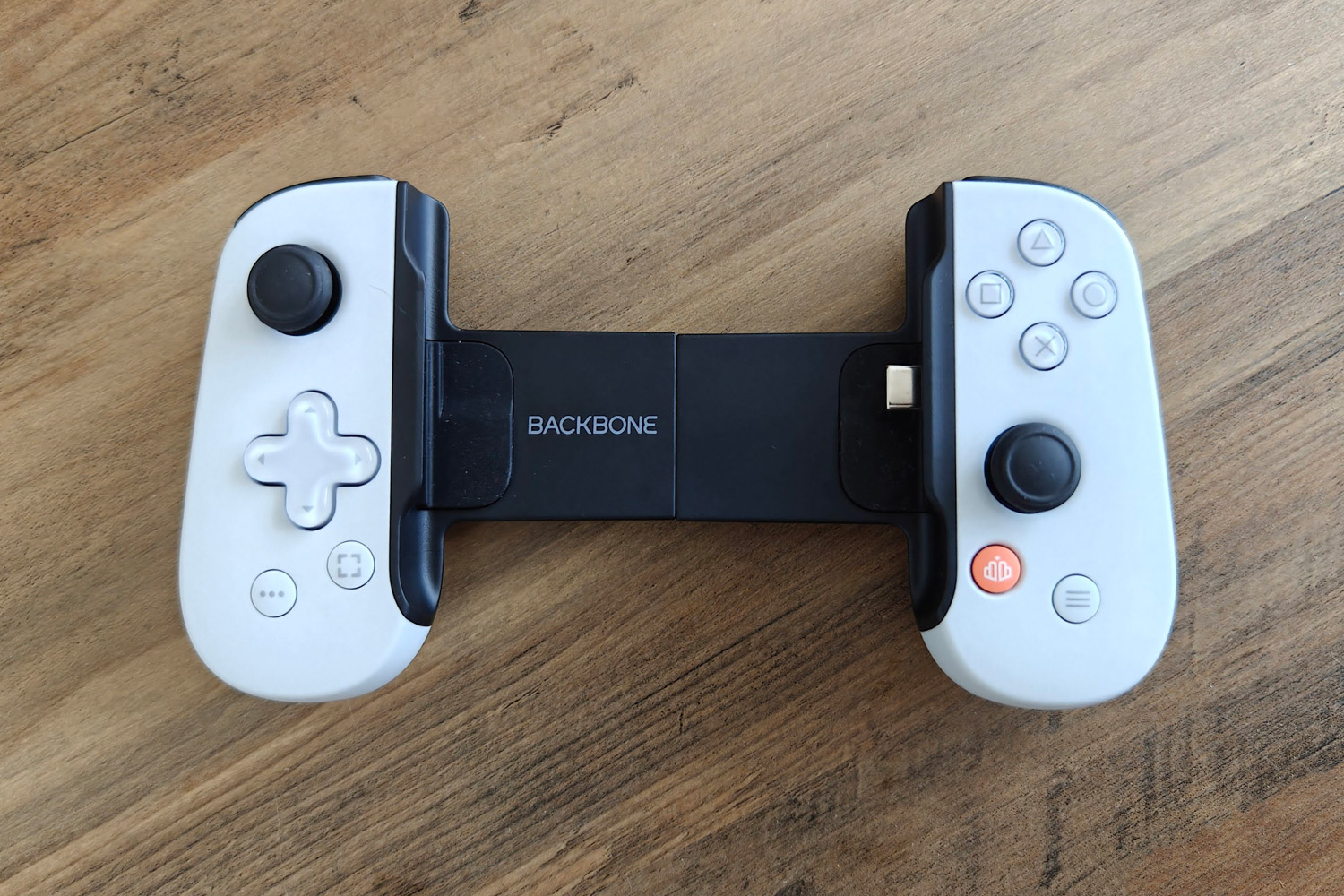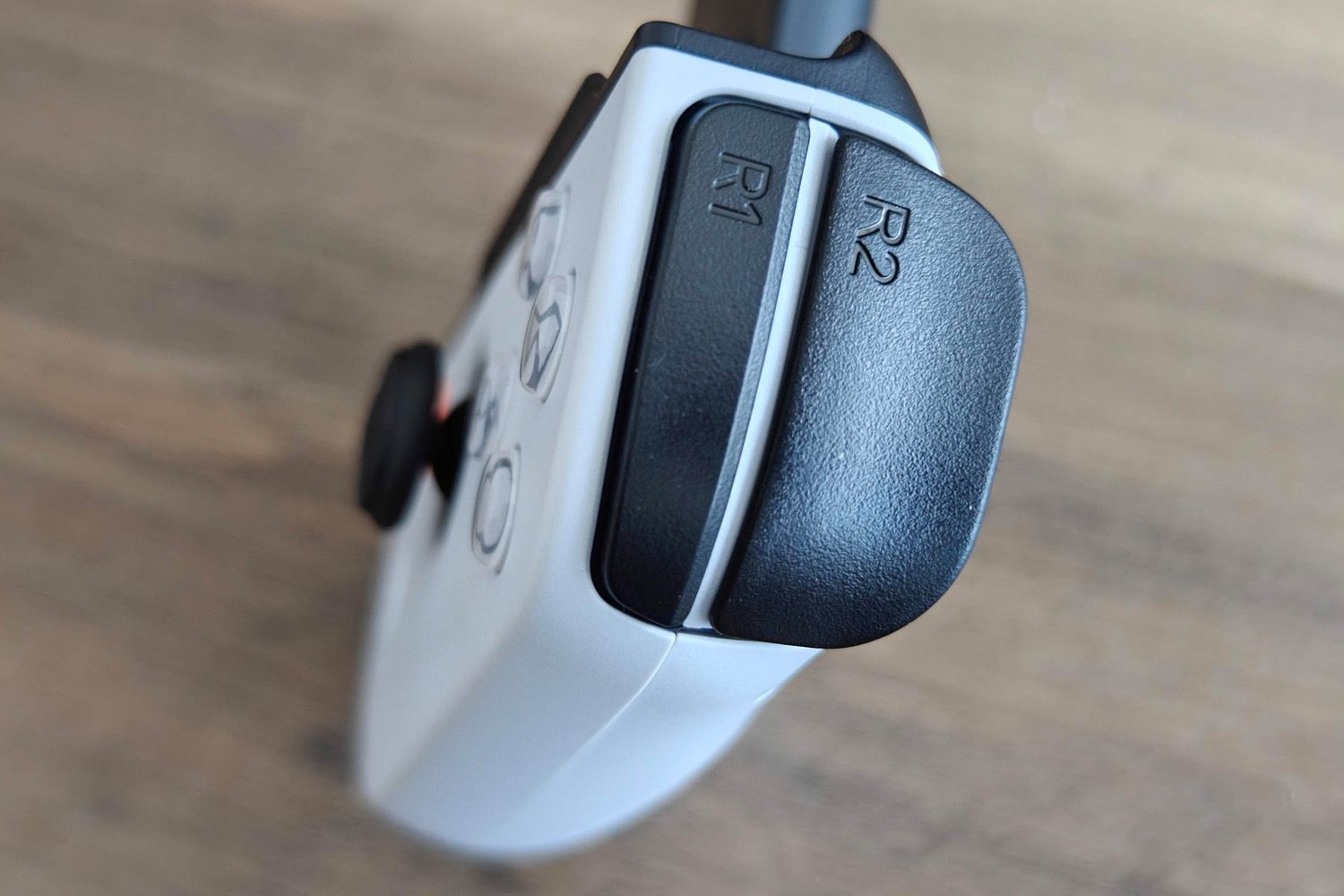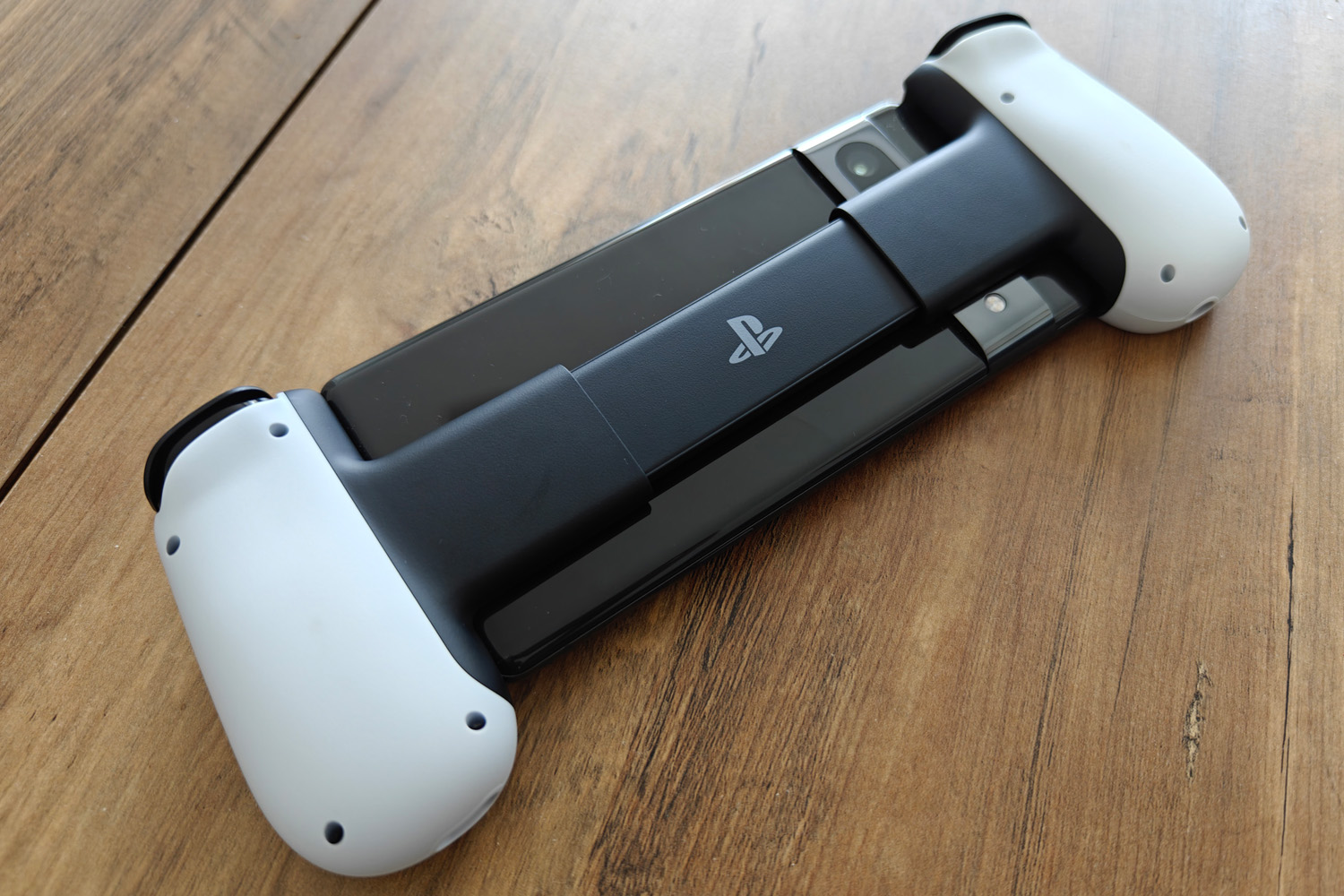 Backbone's previous controllers were platform-agnostic, but this one is clearly preaching from the Book of PlayStation. The all-white hand grips, transparent D-pad and face buttons labelled with Sony's iconic Cross, Circle, Square and Triangle glyphs mean it'll look right at home next to your PS5. The white plastic finish also makes it easier to spot in your backpack than any number of black alternatives.
It uses the same spring-loaded mechanism as the regular Backbone One to grip your phone: pull the two halves away from each other, plug your phone into the protruding USB-C connector, and let the controller close around it. Protective rubber strips keep the handset securely held in place. We like how a PlayStation logo is revealed at the back when the controller is expanded, reminding you it has the Sony seal of approval. The connector handles power and data, with our phone seeing very little extra battery drain while using it.
Unfortunately that central frame stops certain phones with oversized camera bumps, like the Xiaomi 13 Ultra, Honor Magic 5 Pro and Oppo Find X6 Pro, from fitting. The USB-C connector can't be moved up or down either, so you're also out of luck if your phone has an off-centre port. Thicker phone cases can be a problem too, but at least you can simply remove it before playing. A Google Pixel 7 Pro had no issues.
The Backbone One PlayStation Edition isn't as compact as an OG Razer Kishi, but is a whole lot lighter than the Gamesir X3, which has a built-in cooling fan. We had no trouble finding room for it in our carry-on luggage on a recent trip. A little extra girth to give your hands more to grab onto would've been welcome though.
Features: circle gets the square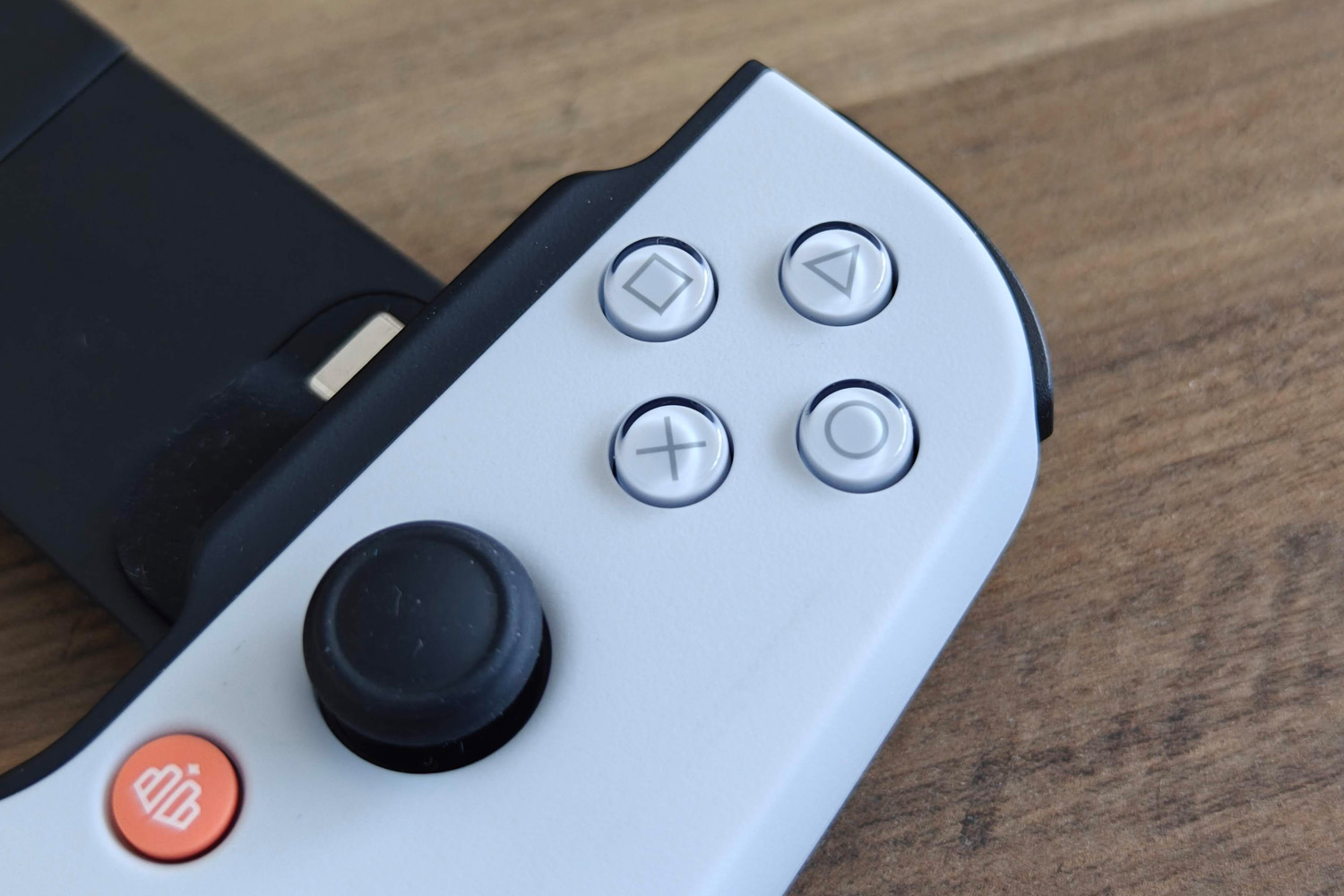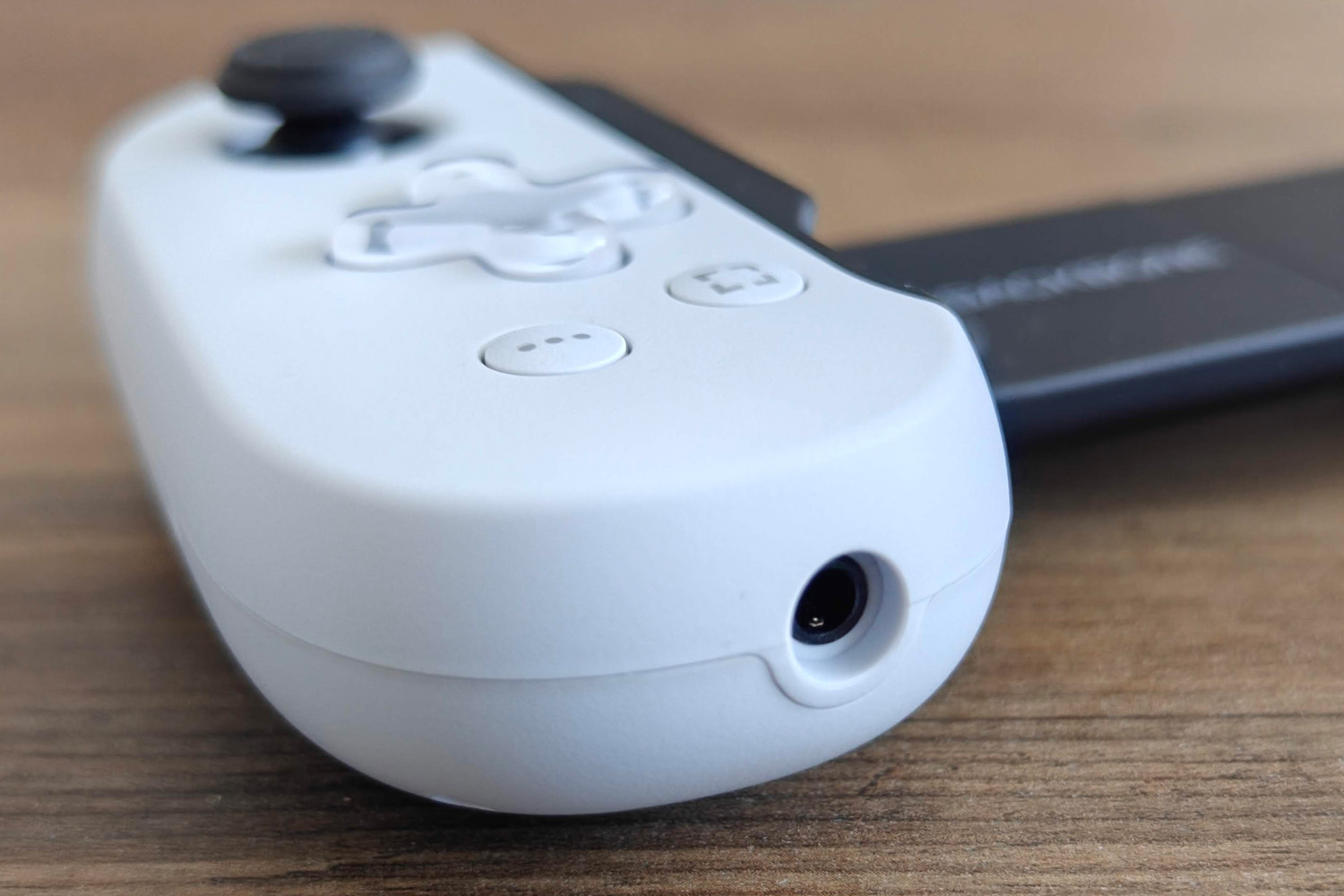 What's this? Nintendo Switch-style compact thumbsticks, in an Xbox-esque offset layout – on a Sony-branded controller? The Backbone One might be an amalgamation of different controllers, but it's one that works brilliantly as an add-on for your phone. Every button is wonderfully responsive, with springy triggers, tactile shoulder buttons and face buttons that produce a satisfying audible click with every press.
This is a very compact controller, so the face buttons are on the small side, and the shoulder buttons sit very close to the triggers. It's pretty easy to press the wrong button when you're in a hectic game. But because it's a wired connection, there's next to no latency – something a Bluetooth controller can't manage.
Backbone has included the familiar Share and Options buttons, with your phone's touchscreen doubling as the PS5 controller's touchpad. There's also a dedicated screenshot button, and a Backbone shortcut for diving straight into the firm's companion app.
You'll also spot a pass-through USB-C port at the bottom of the right grip, for keeping your phone charged while you're playing, and a 3.5mm headphone port on the other side. That's right, even if your phone doesn't have analogue audio any more, this controller can still show your wired earphones some love.
What you won't find here is any sort of haptic feedback or DualSense trigger cleverness. Sony is holding those back for its own Project Q, so if you want them right now your only option is a third-party phone mount accessory and official PS5 controller.
Software: found footage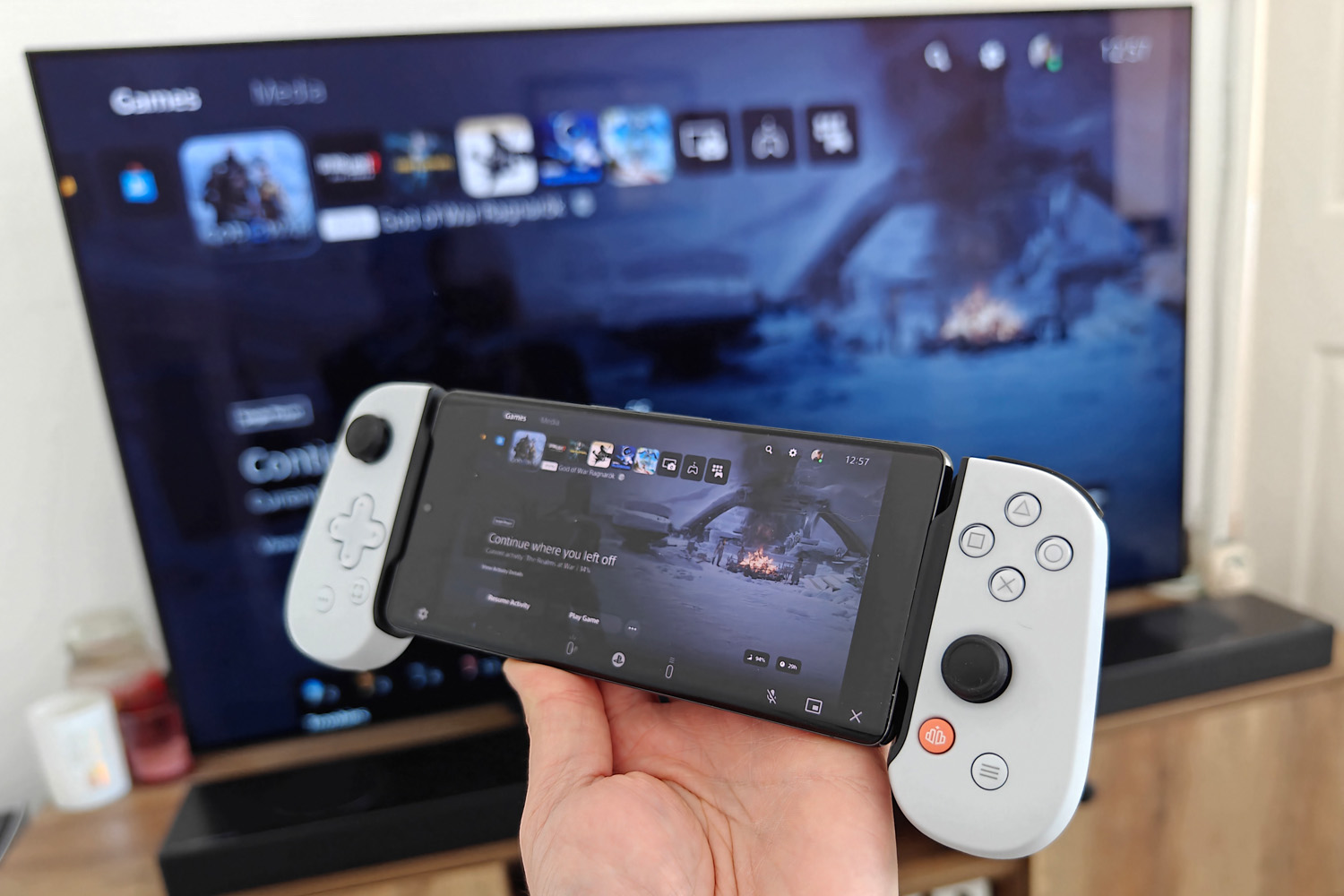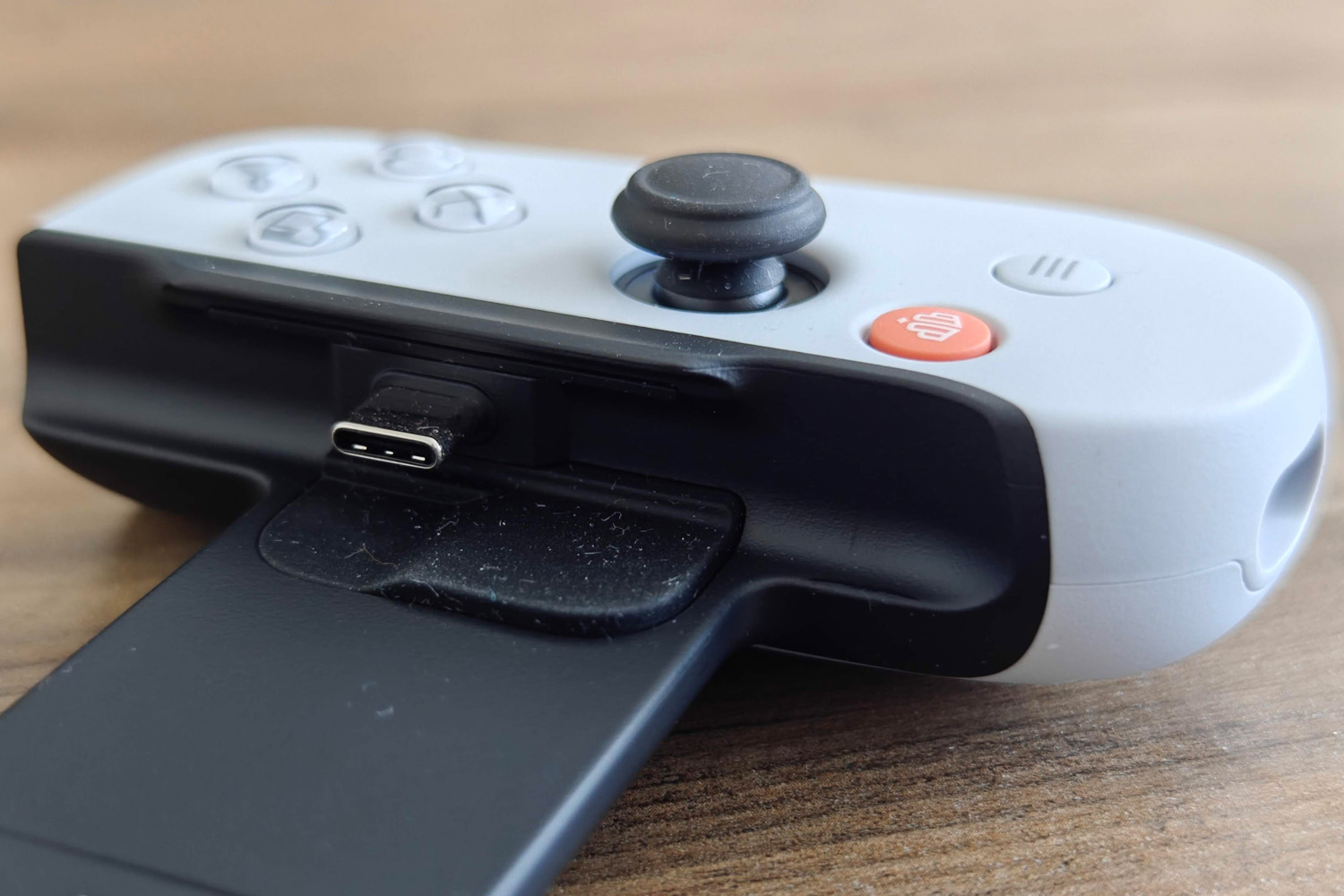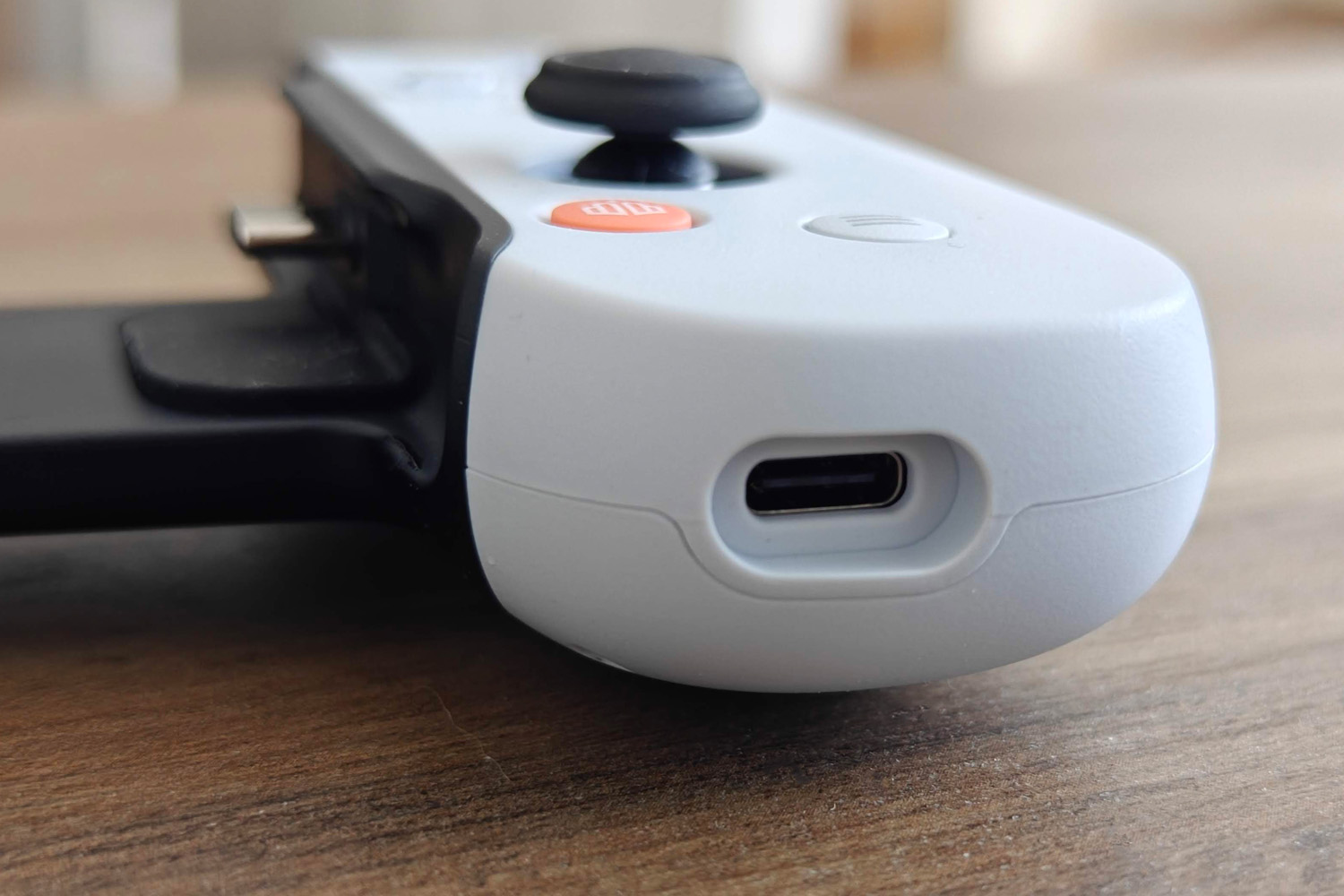 Backbone's companion app isn't just for launching your games and streaming apps (though of course it does that job perfectly). It saves your in-game screenshots and video clips (recorded at 1080p and 60fps), chat with other Backbone users, and discover new games – both from the Play Store and via Xbox Game Pass, which is heavily integrated even if you're not a subscriber.
That's because despite its name, the Backbone One PlayStation Edition works perfectly well with Xbox Cloud Gaming, or any other cloud streaming service you care to use. Android recognises it as a generic controller, so games downloaded from the Play Store are also a breeze to control. If you see something you like, the app will take you straight to the Play Store to download it.
The app also lets you use the controller with other devices, like a PC or Mac, although setup is a little convoluted. Your computer won't recognise it if you just plug and play, so you have to insert your phone, connect a USB-C cable, change the device through the app, then remove your phone. With no wireless hardware on-board you've got to stay tethered, too – but it at least gives the controller a second life away from your phone, and could be handy for any impromptu local multiplayer games.
Backbone One PlayStation Edition for Android verdict
It makes the most sense for PS5 owners looking for a better way to Remote Play, but the Backbone One PlayStation Edition is also a worthy investment for game streaming service subscribers. We prefer the distinctive white finish to the regular controller's black one, and as long as you don't mind Sony glyphs instead of ABXY labels, they're otherwise identical.
At £99/$99 it's pricier than a phone mount for your existing controller, but considerably more portable. We also like the way the companion app pools all your installed games makes your phone feel more like a dedicated handheld.
While the iOS version feels like a slam dunk for iPhone gamers, the Android model carries a few extra caveats. But as long as your phone doesn't have a giant camera bump or off-centre USB-C port, you should be OK to play.
Stuff Says…
This comfortable controller is a perfect partner for PS5 Remote Play, but compatibility depends on which Android phone you have in your pocket.
Good Stuff
PS5-friendly buttons for plug-and-play gaming
Expandable grip supports even oversized phones
Fully-featured companion app
Bad Stuff
Not all Android phones wil fit
Offset thumbsticks odd for an officially licensed Sony product
No Dualsense triggers or haptics