Gamesir X3 review: a cool controller (in more ways than one)
The peltier-chilled periscope gamepad your overcooked phone has been crying out for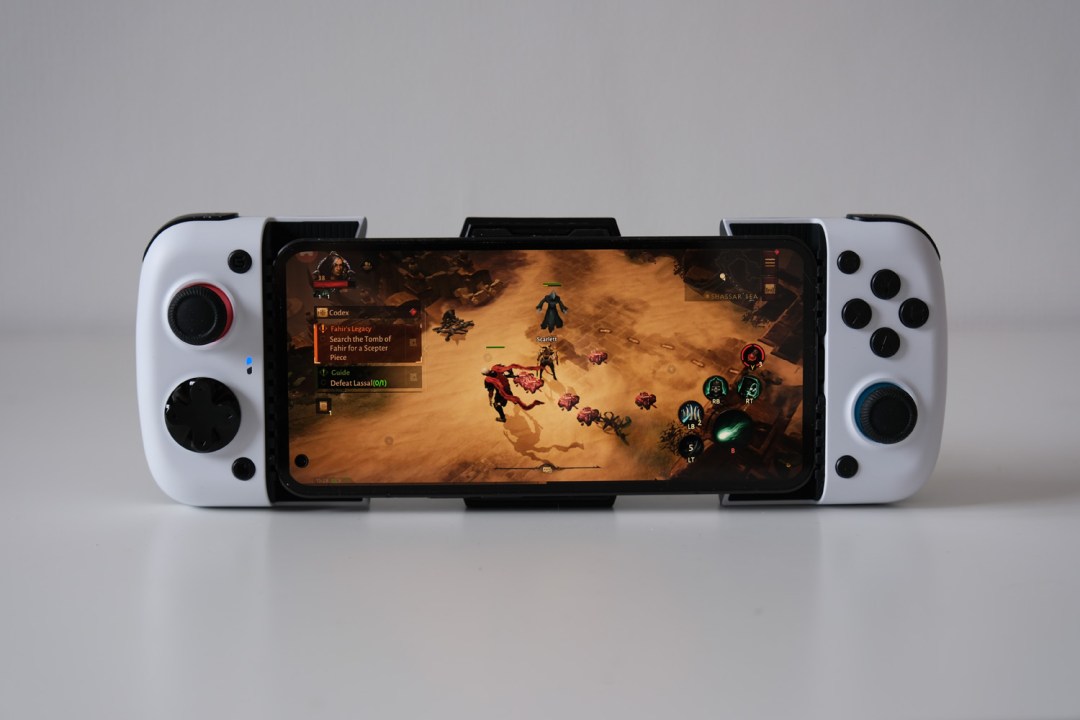 Mobile gamers with a flagship phone in their pocket know two things: tapping a screen is nowhere near as satisfying as clicking physical buttons, and prolonged play sessions can turn a handset's temperature stratospheric. The GameSir X3 aims to tackle both at once.
The firm is no stranger to Nintendo Switch-style gamepads with extend-o-matic designs, which let you slot a phone between its two halves when gaming on the go. But the X3 is the first with a Peltier cooling system. That's science talk for "uses electricity to make things cold".
It goes up against the Backbone controller and Razer Kishi V2, which are more basic pads with no active cooling. Can it withstand the heat, or does it deserve a frosty reception?
Design & build: plastic fantastic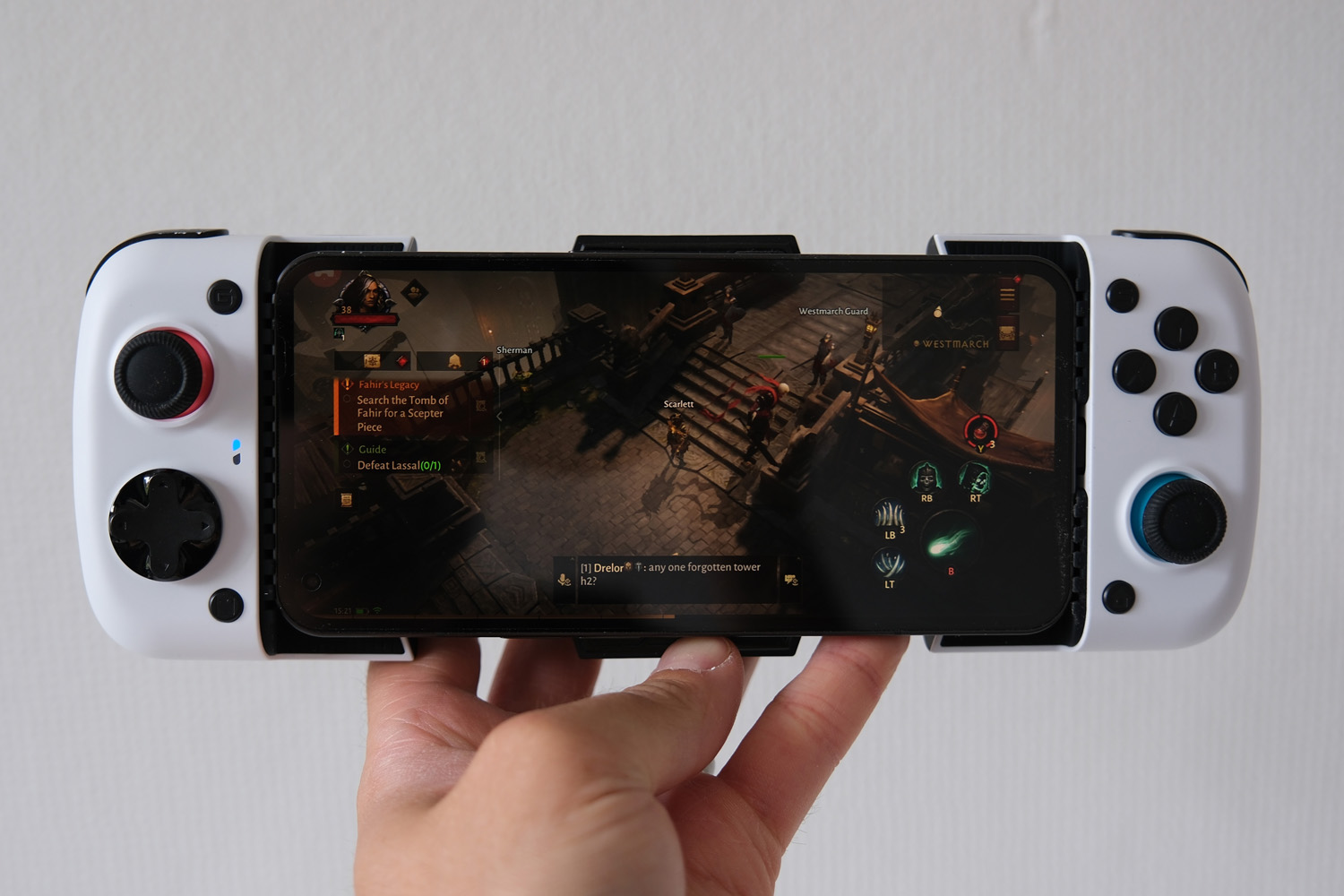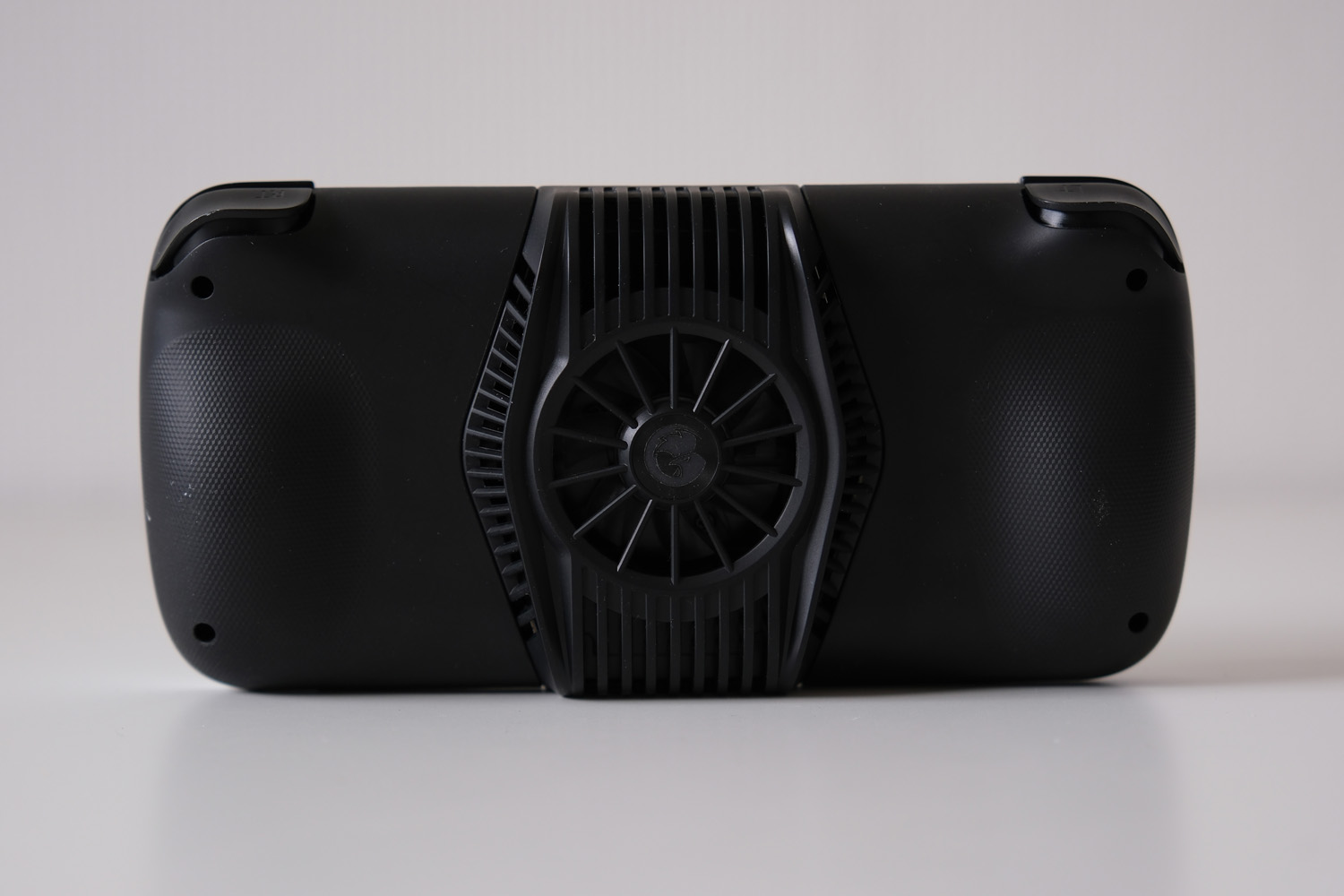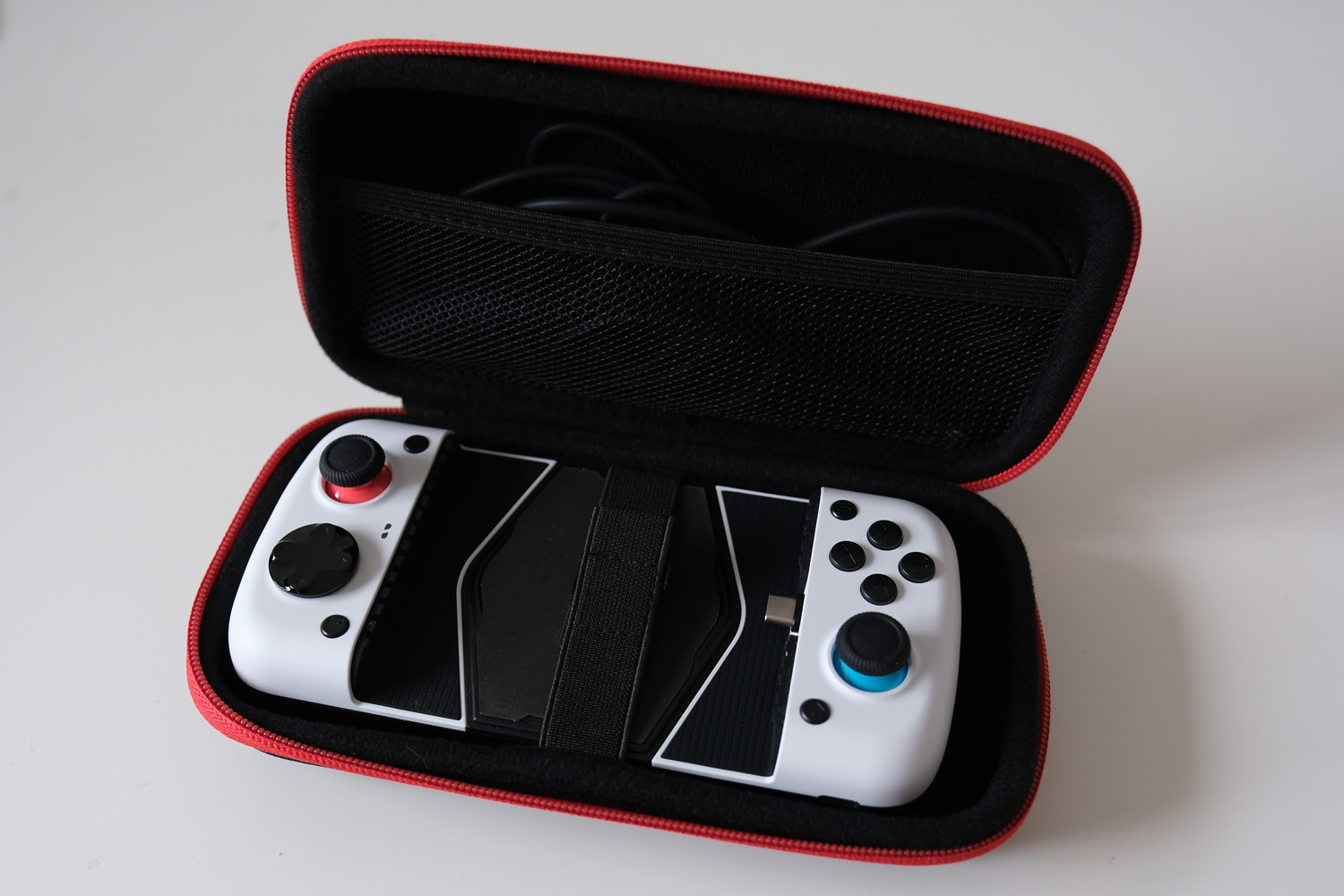 Gamesir has done more than simply bolt a cooling unit onto one of its OG mobile controllers. The X3 has been refined with rounded corners and slimline triggers that make for a more palm-friendly shape.
The spring-loaded design returns, extending outwards to accommodate your smartphone then closing around it firmly. A rubber lining prevents scrapes and scratches. Right now the X3 is Android-only (sorry, iPhone owners) with USB-C connectivity. The jack mount pivots back and forth so getting your phone lined up isn't a faff, and there's enough space here to hold even massive handsets like the Samsung Galaxy S22 Ultra – as long as you remove any cases first.
While the plastic construction doesn't feel especially premium, it does help keep the weight down. Important, given how much bulk the cooling unit adds. It sits in the centre of the pad, protruding out the back with a tiny fan that naturally has built-in RGB lighting. It needs its own USB-C port for power, with a second pass-through port on hand for charging your phone while you game.
The inputs are fairly standard, with twin joysticks, a D-pad, four face buttons and four triggers, plus start and select. You can physically swap the ABXY buttons around if you're more used to an Xbox-style layout, and exchange the 4-way D-Pad for an 8-way one. There are also home and capture buttons, which send you back to the Android homescreen and snap screenshots respectively.
Each controller comes with a hard-shell carry case, with space for the bundled USB-C cable and a handful of interchangeable joystick covers. It's suitably firm and kept the controller safe throughout our testing.
Gamesir X3 features: cool runnings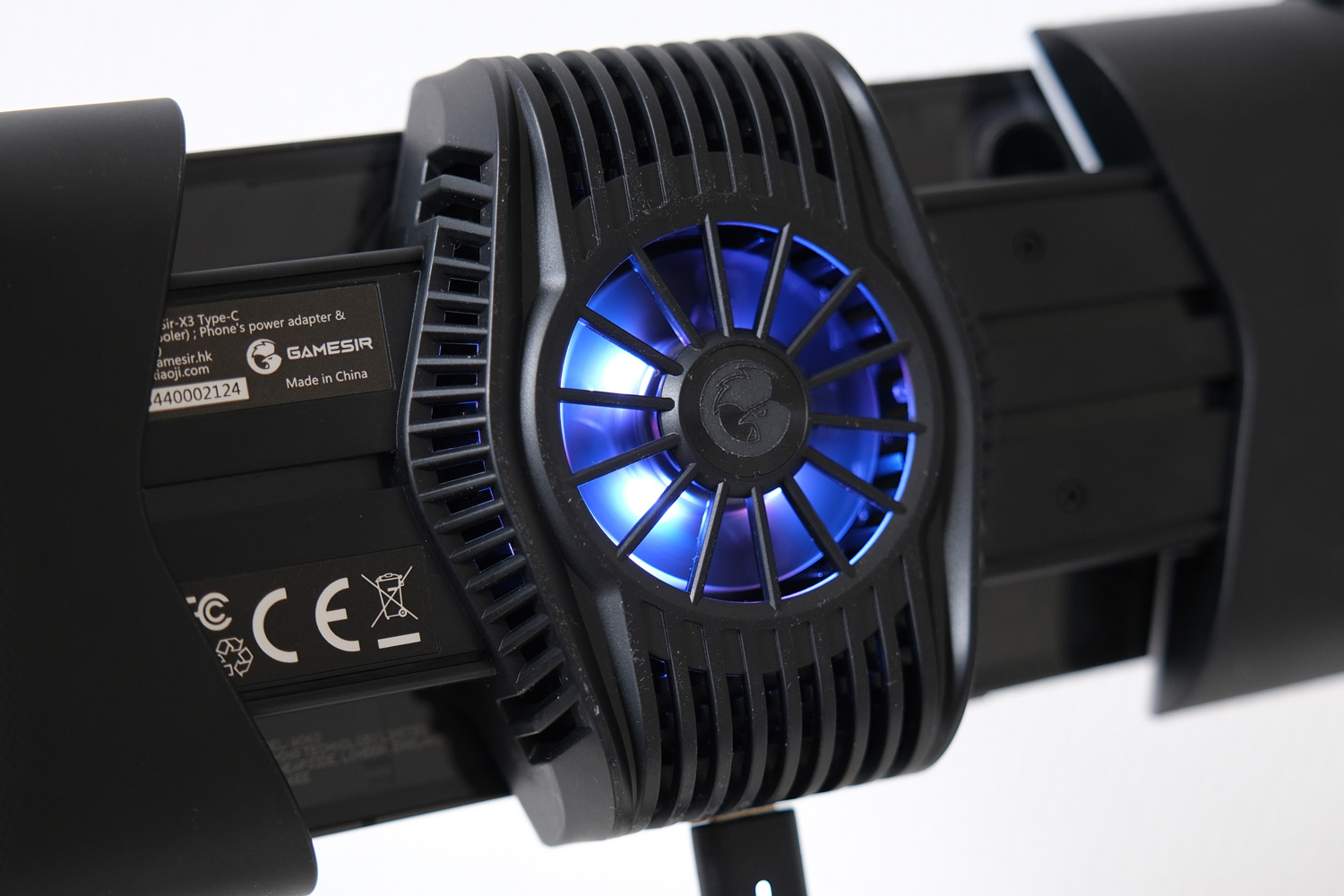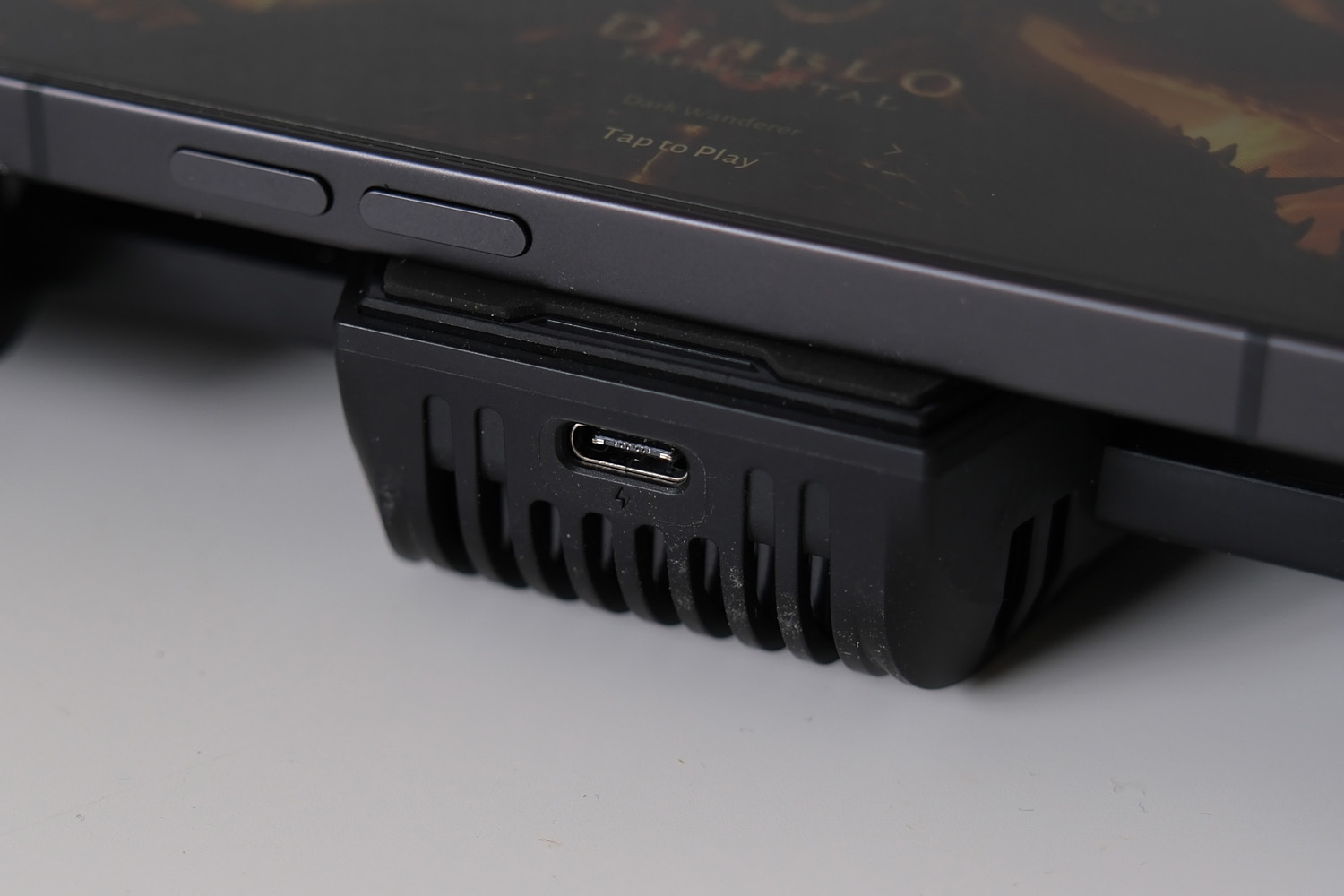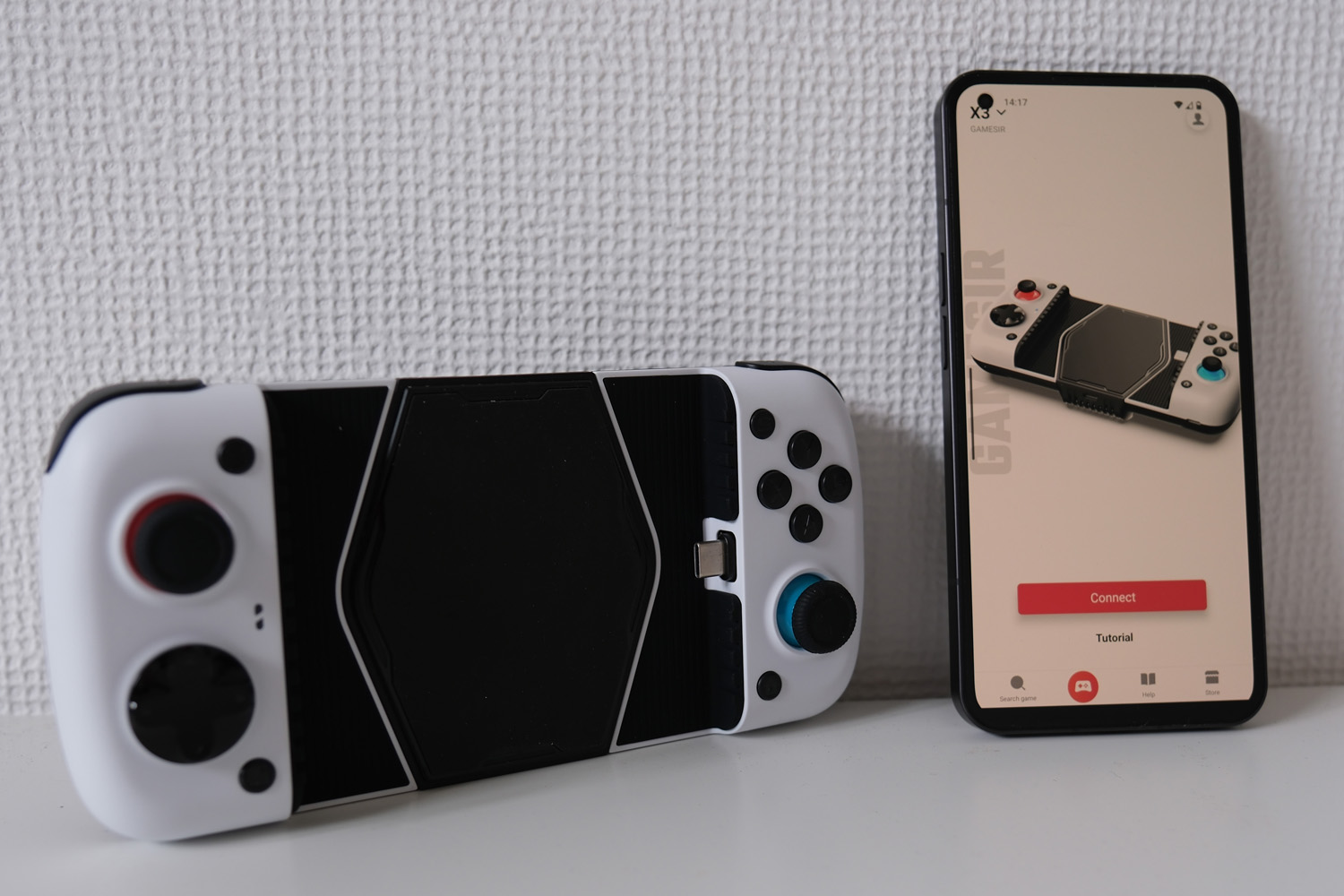 With no on-board battery, the X3 has to draw power from your phone when you just want physical controls. To turn on the cooling unit, you'll need mains power or a portable battery bank to hand. Frustratingly you're going to need two USB-C cables (and either a dual-port power brick or multi-port battery) to also keep your phone charged while you play, as there's no passthrough power.
The fan spins into live as soon as the controller is plugged in, rather than waiting for you to connect your phone, and the large conductive backplate starts to cool down. It's by no means silent, spinning at 7500rpm and sounding similar to a gaming laptop or games console. It's certainly louder than a Nintendo Switch, but you're not going to notice while wearing headphones.
The Peltier effect is much more effective than air cooling. It's able to chill the backplate significantly, so it's cold to the touch after just a few seconds. Gamesir says it's good for a whopping 24 degree reduction in phone temps after 30 minutes of play time, compared to just using the phone alone. It certainly did the job for us, letting a Google Pixel 6 Pro play Diablo Immortal on Ultra graphics at 60fps with no noticeable slowdown or uncomfortable temperature built-up after 45 minutes of play.
Does every phone need this kind of cooling? No – but those with a Snapdragon 8 Gen 1 know how toasty things can get. Hot components tend to fail sooner, so using one of these could help maximise your phone's lifespan. It seriously cut down on sweaty palms versus playing solely on a phone, too.
The biggest issue is that the cooler can't be detached. With a phone hooked up, the whole thing weighs in at more than a Nintendo Switch with Joy-Cons. Unless you're also packing a portable power bank, the cooler is basically dead weight while playing on the move.
Performance: pushes the right buttons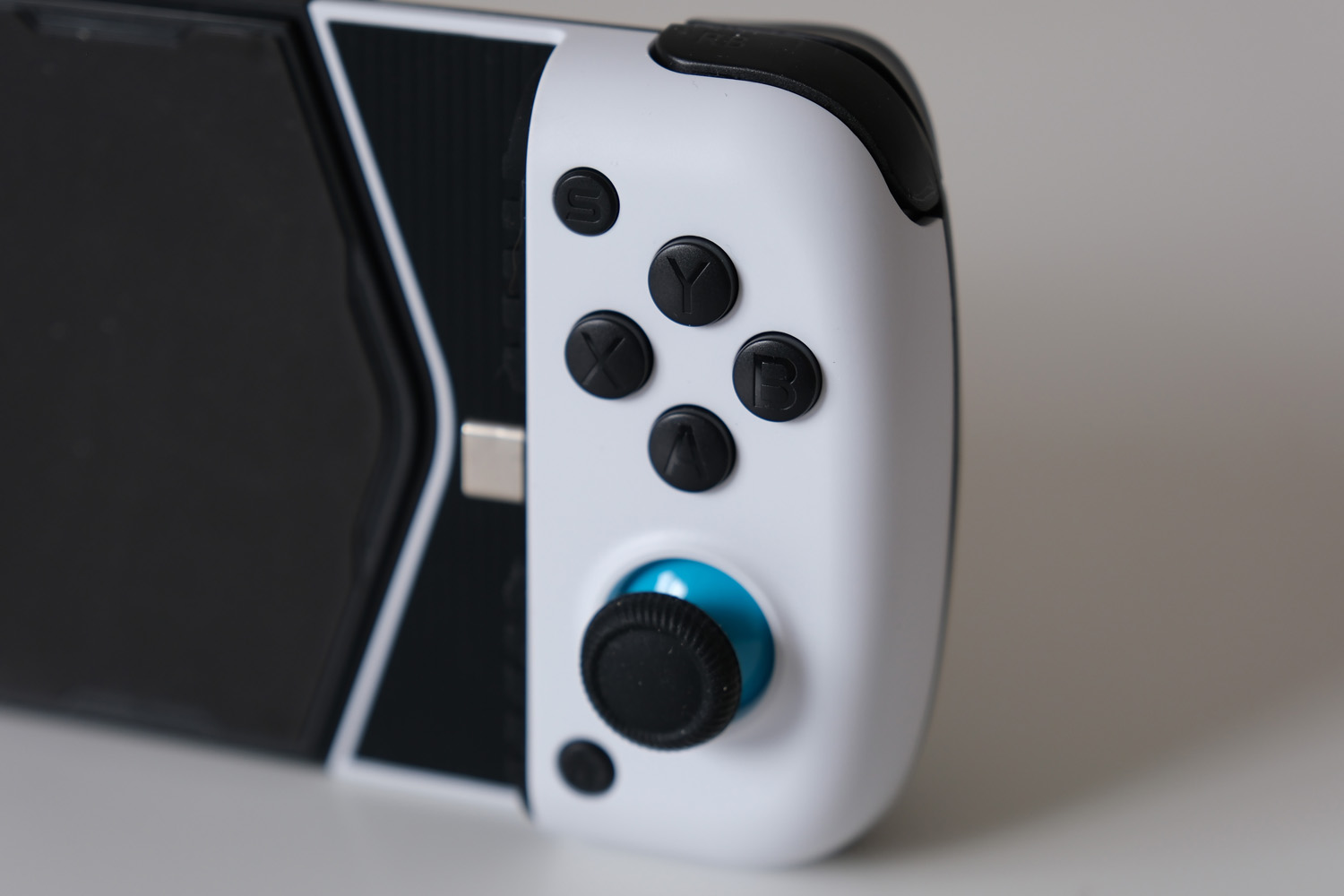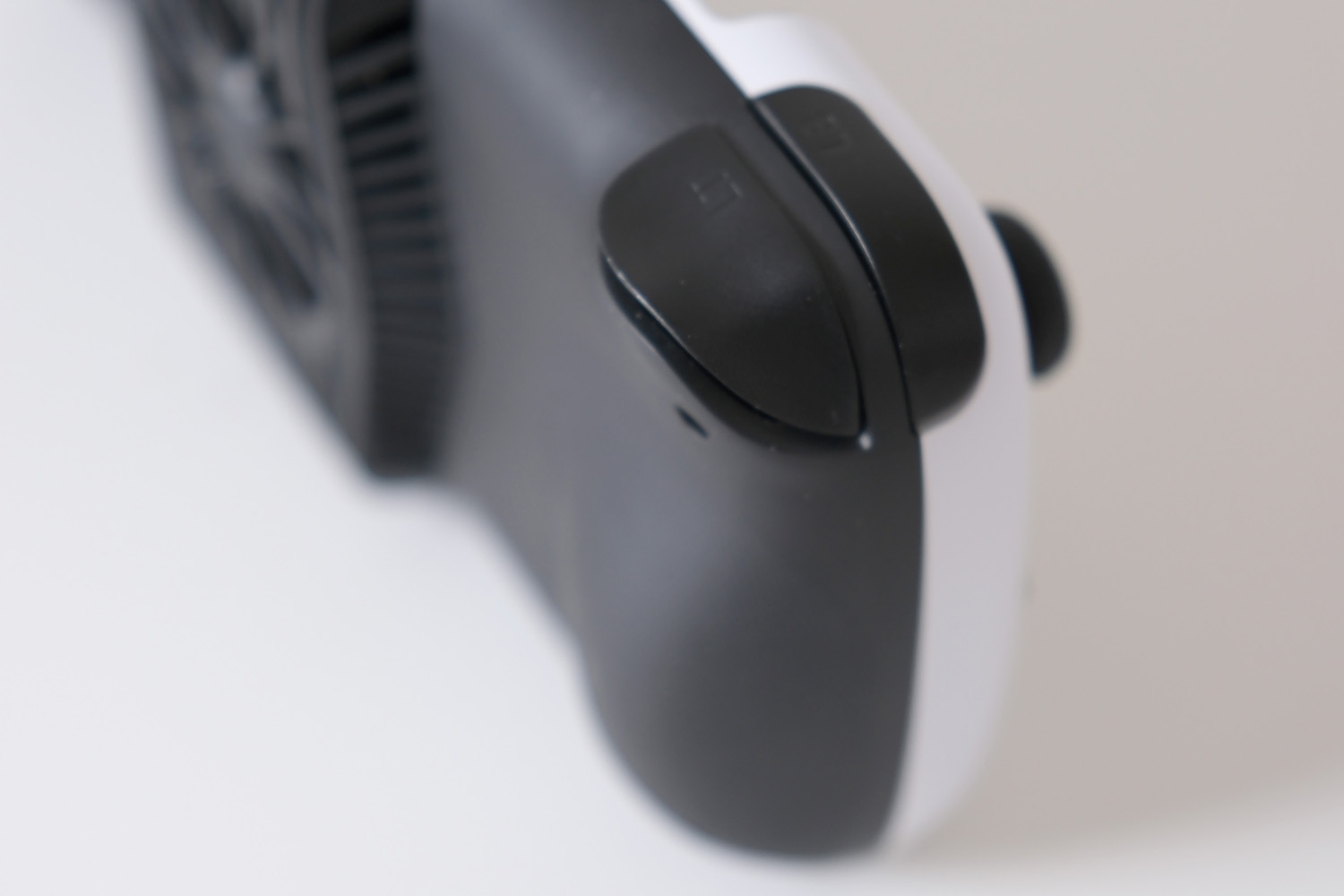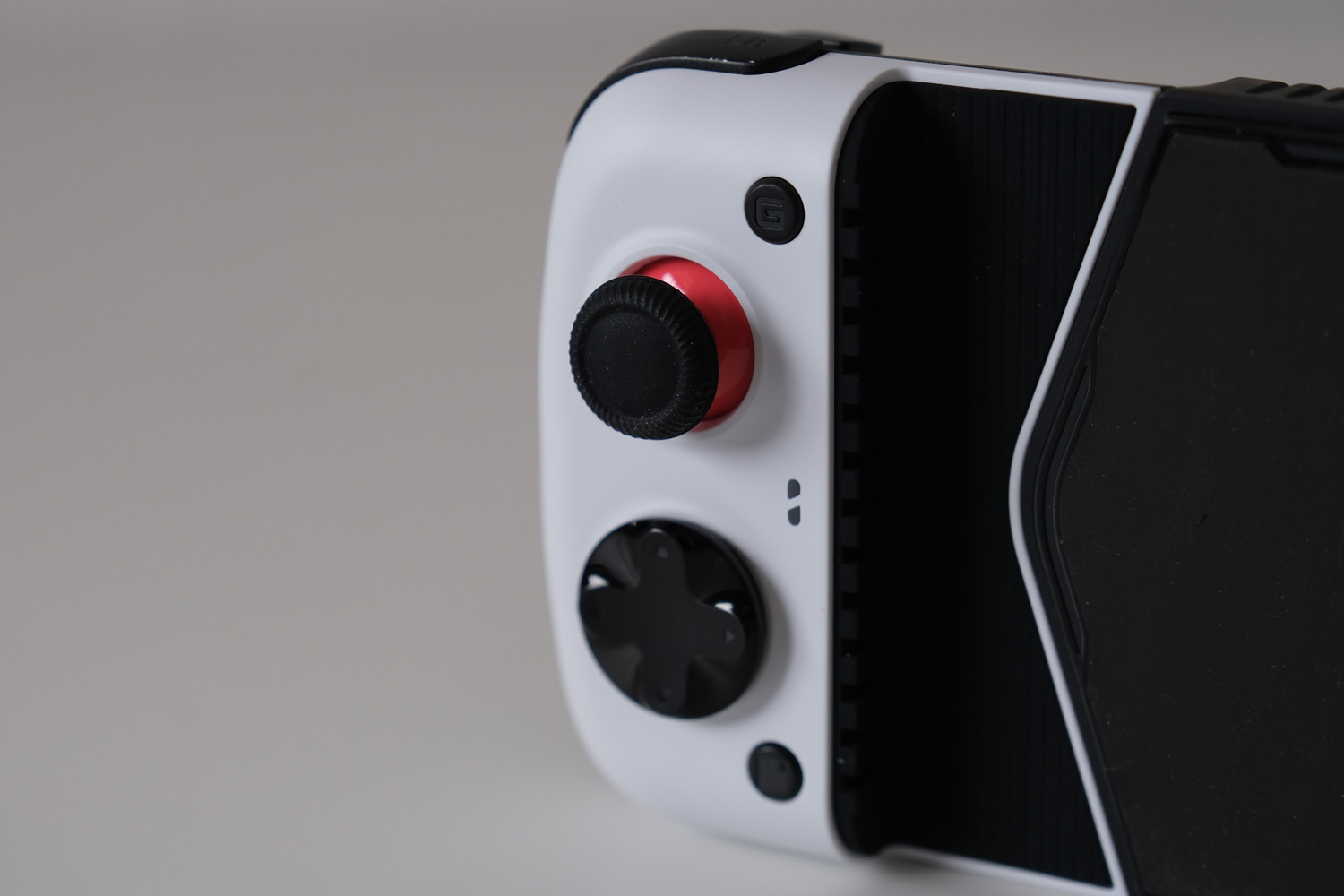 Playing games on the X3 is a real treat for the thumbs. The buttons are all wonderfully clicky, with just the right amount of travel and consistent feedback. The thumbsticks are astonishingly close to what you'd find on an official PlayStation or Xbox controller, with pinpoint precision and very little dead zone. Larger hands might find the triggers a little on the small side, but they're just as precise as everything else.
You could argue everything's just a bit too noisy, with the triggers being particularly audible when given a squeeze. It's not noticeable when playing with headphones – but anyone else in the room might find it irritating.
Importantly there's no latency or input lag, because you're using a physical connection instead of Bluetooth or wireless. Which means you've only got yourself to blame for any lacklustre multiplayer performances.
Gamesir's companion app is less impressive, with badly translated text and more options to buy other gear than customise the one you own. It does let you map buttons to parts of the screen (for games that lack native controller support), create custom layouts, and download ones made by other players.
Gamesir X3 verdict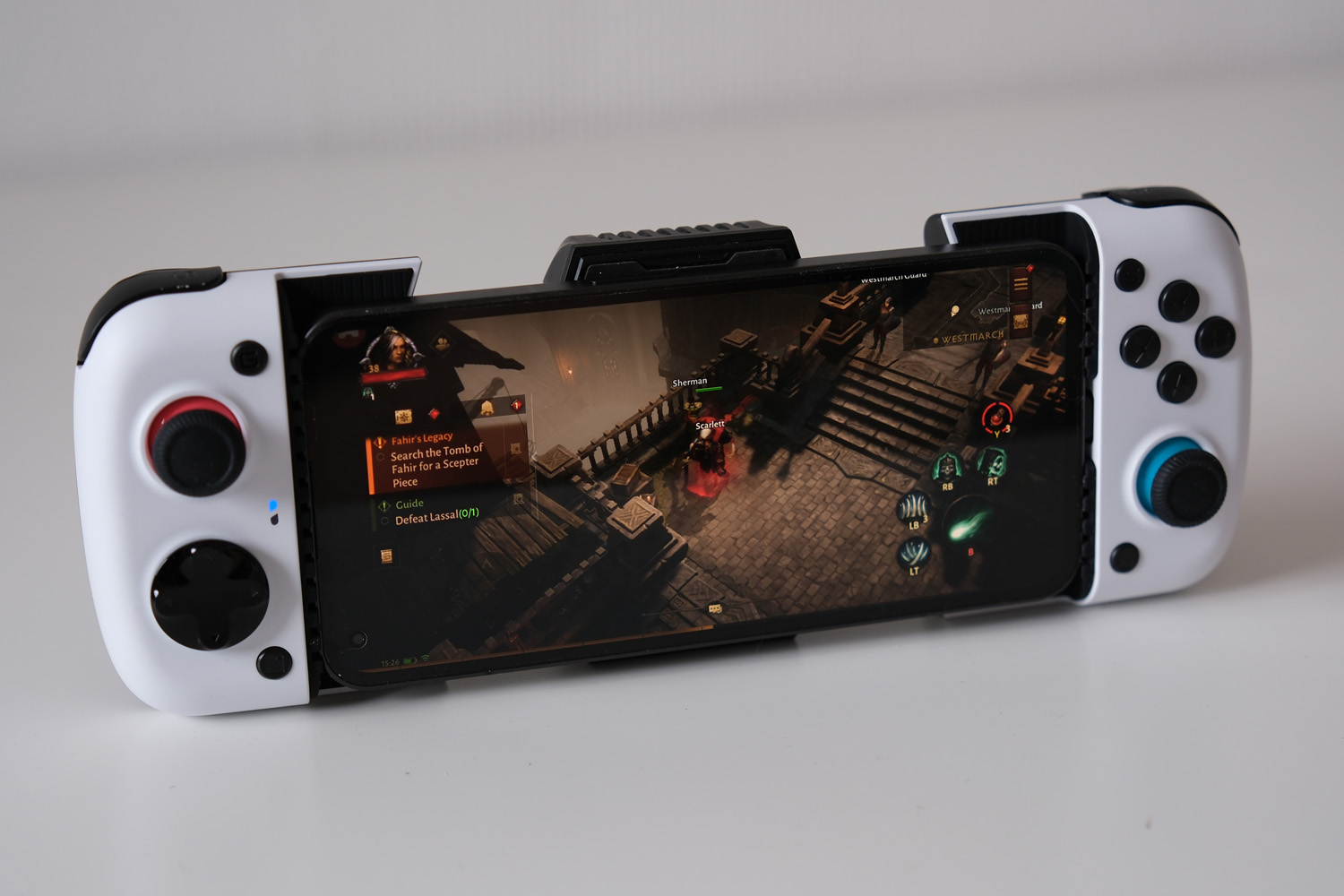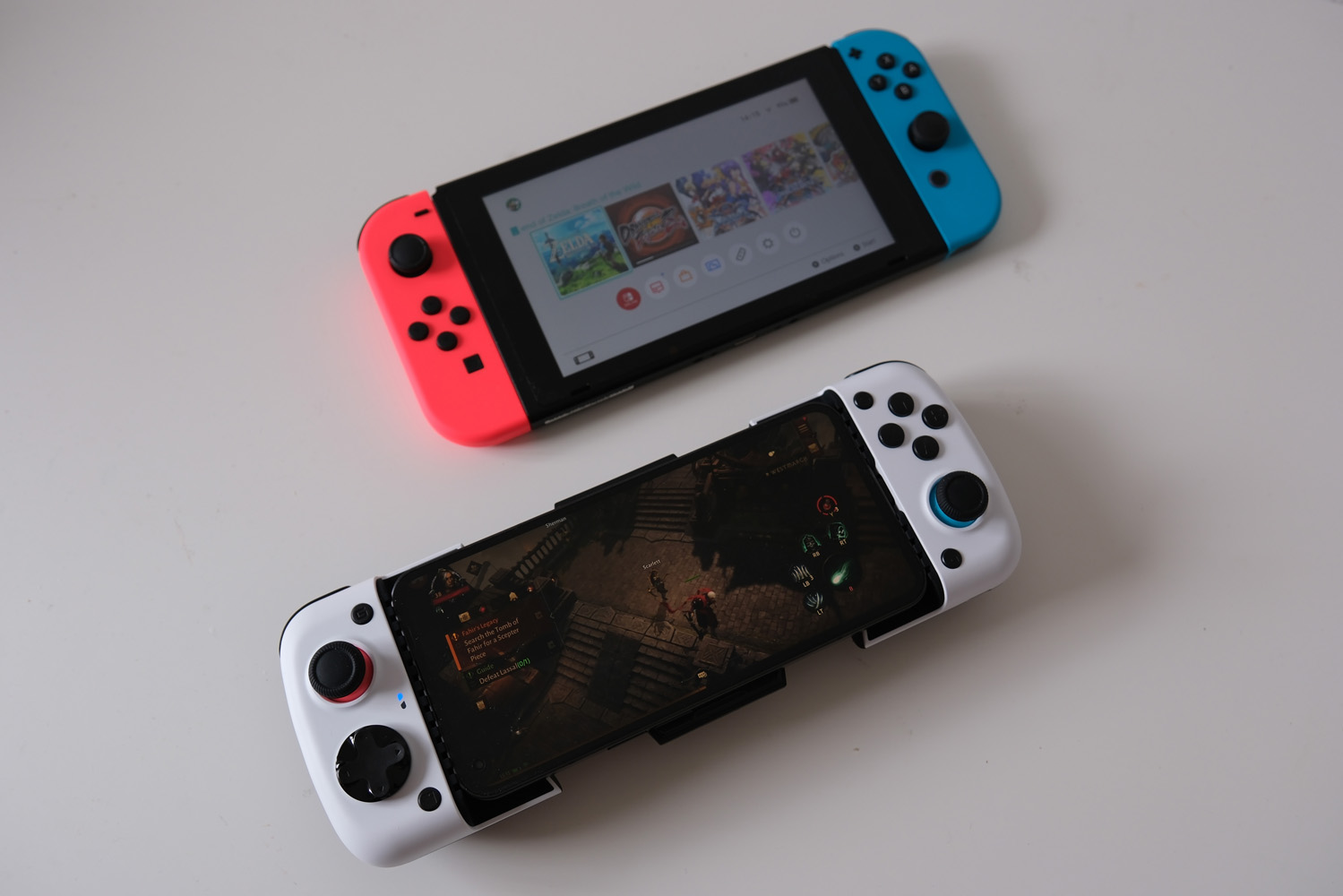 Even if you never plug it in, the X3 is a satisfyingly clicky controller that's far more precise for mobile gaming than tapping on a touchscreen. The button layout is comfy, and the sticks and switches are brilliantly responsive.
Find a plug socket and the thermoelectric cooler also does a great job of keeping your handset from cooking itself. Its non-removable nature means having to lug around a little extra weight, but the price is on par with more basic controllers from rivals. If GameSir can find a way to make the sequel hot-swappable, we reckon it would be the perfect phone-friendly gamepad.
Anyone with a serious PUBG, Apex or Call of Duty Mobile addition will appreciate its dual-purpose, whether they're tethered to the mains or not.
Stuff Says…
Not quite as portable as some rivals, and needs a power source to chill your phone, but this ergonomic and tactile mobile controller effectively keep temps down in long gaming sessions.
Good Stuff
Effective cooling essential for current crop of top-end phones
Brilliantly tactile controls
Wide device compatibility
Bad Stuff
Companion app not all that helpful
Cooler needs its own power supply
Can't detach the cooler at all
Gamesir X3 technical specifications
| | |
| --- | --- |
| Connectivity | USB-C |
| Phone compatibility | Android (USB-C), 110-179mm (length), up to 10.5mm (depth) |
| Dimensions | 180x88x48mm |
| Weight | 270g (without phone) |