Samsung Galaxy S22 Ultra review: take Note of a new king
The Galaxy Note is dead, long live the S22 Ultra
With smartphone competition reaching fever pitch over the last 12 months, from Apple striking hard with its iPhone 13 Pro Max, to Google finally hitting its stride with the Pixel 6 Pro, and even old favourites like Sony stepping up their game with the Xperia 1 III, Samsung's new flagship, the Galaxy S22 Ultra has a lot to prove.
We absolutely loved the Galaxy S21 Ultra last year. It was a stellar smartphone with a mighty zoom worthy of a true successor – but why does the new Ultra look so much like a Galaxy Note?
While the two other S22s – the Galaxy S22 and Galaxy S22 Plus look like evolutions of last year's S series, combining flat screens and backs with smart but safe styling, the S22 Ultra sports a heavy curve on the left and right side with a flat top and bottom – just like the Galaxy Note 20 Ultra.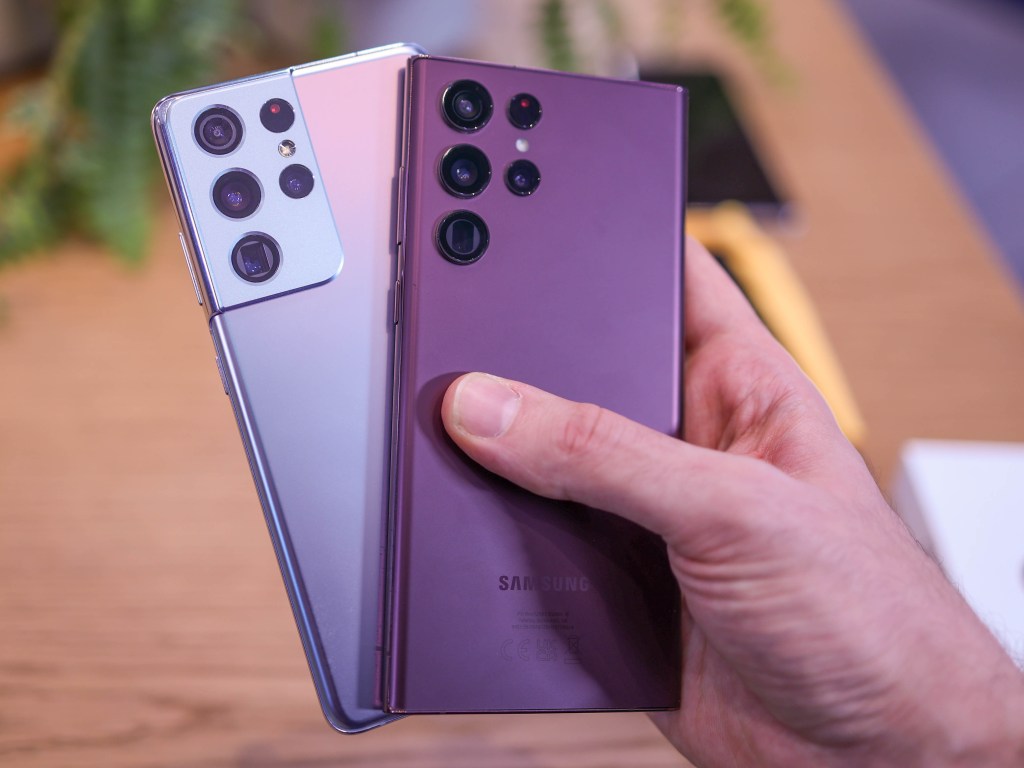 Now, we liked the Note 20 Ultra's design when it launched way back in 2019, so when it comes to Samsung recycling its look, no harm no foul. That said, Samsung can't afford to put a recycled smartphone out there. The whole package needs to be teeming with cutting-edge tech to justify the S22 Ultra's £1,149 price tag.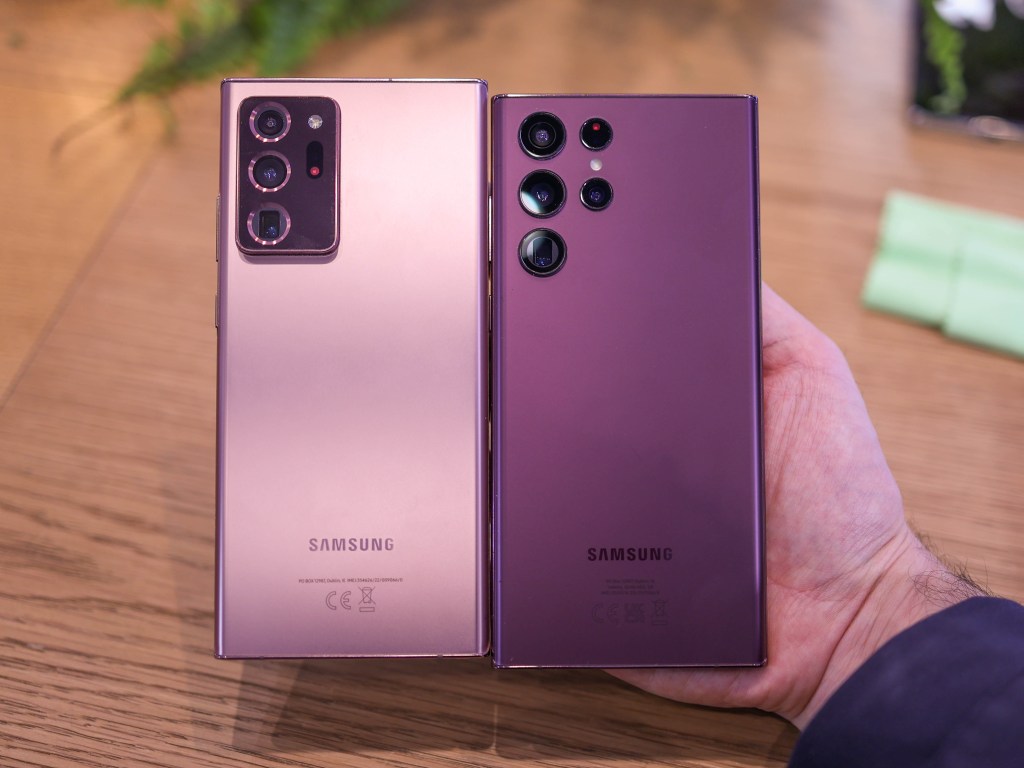 Design and screen: oh Note they didn't
Okay, so we've all gotten over the fact the S22 Ultra is a near carbon copy of the Note 20 Ultra on first glance. Thankfully, it packs significantly refreshed specs, fixing many of its shortcomings – and one of those is durability.
The S22 Ultra benefits from tougher materials than past Galaxy phones: curved Gorilla Glass Victus Plus on the front and back of the phone and an Armour Aluminium metal frame – both of which are exclusive to Samsung. Indeed, the phone feels solid at 229g – somewhere between the weight of an iPhone 13 Pro and Pro Max.
We did everything in our power not to drop the phone when reviewing it; a couple of drop tests have surfaced online though, and it's the camera glass that shatters first. Meanwhile, the back panel and screen did a much better job of fending off cracks. Despite this, you'll probably still want a case.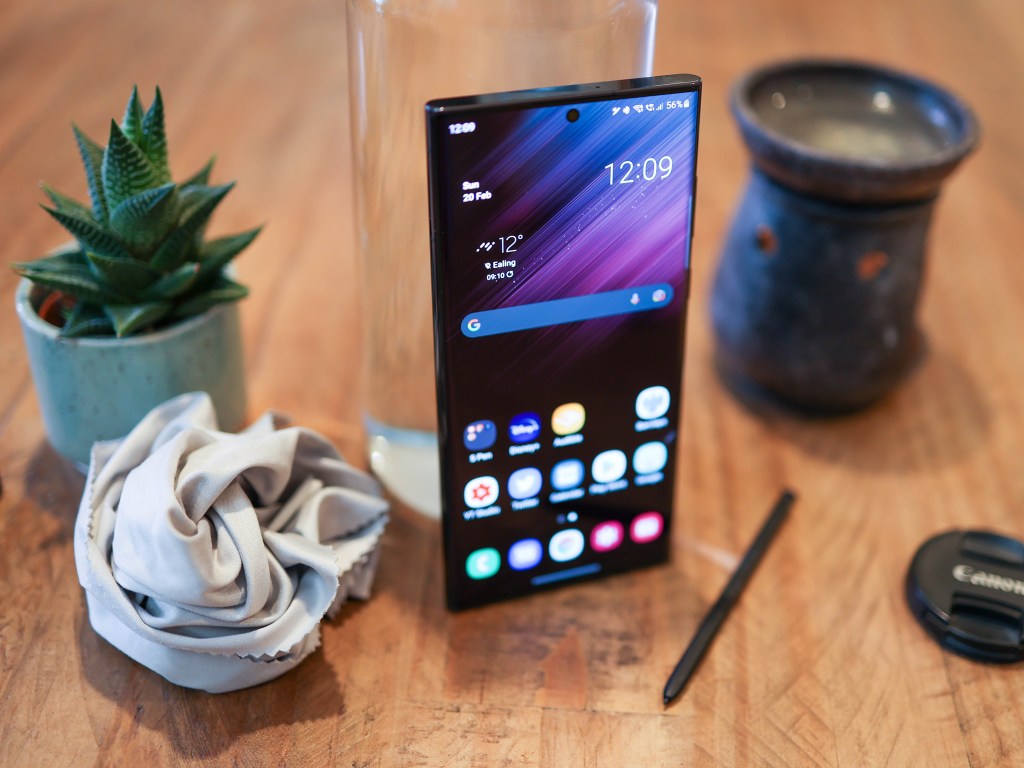 S Pen: New old S Pen
The S22 Ultra is the first S Series phone to feature a built-in S Pen, and it comes loaded with reduced latency, down from 9ms to 2.8ms so is super responsive. Samsung says it achieved these instantaneous speeds by using AI to predict where the pen would go before you actually took it there – eerie and excellent.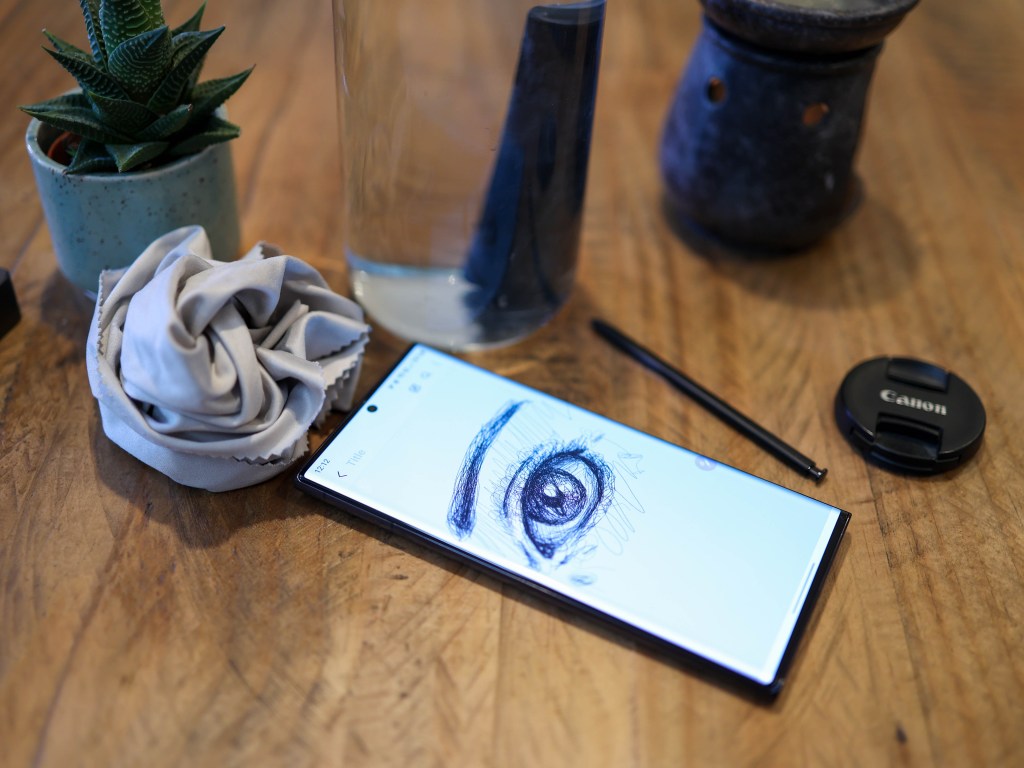 Samsung's also upgraded handwriting recognition to support up to 88 languages, while also bringing back all the S Pen Air Actions, so you can use the pen as a shutter release when the camera's fired up, or a pause and play button when watching a movie or listening to music.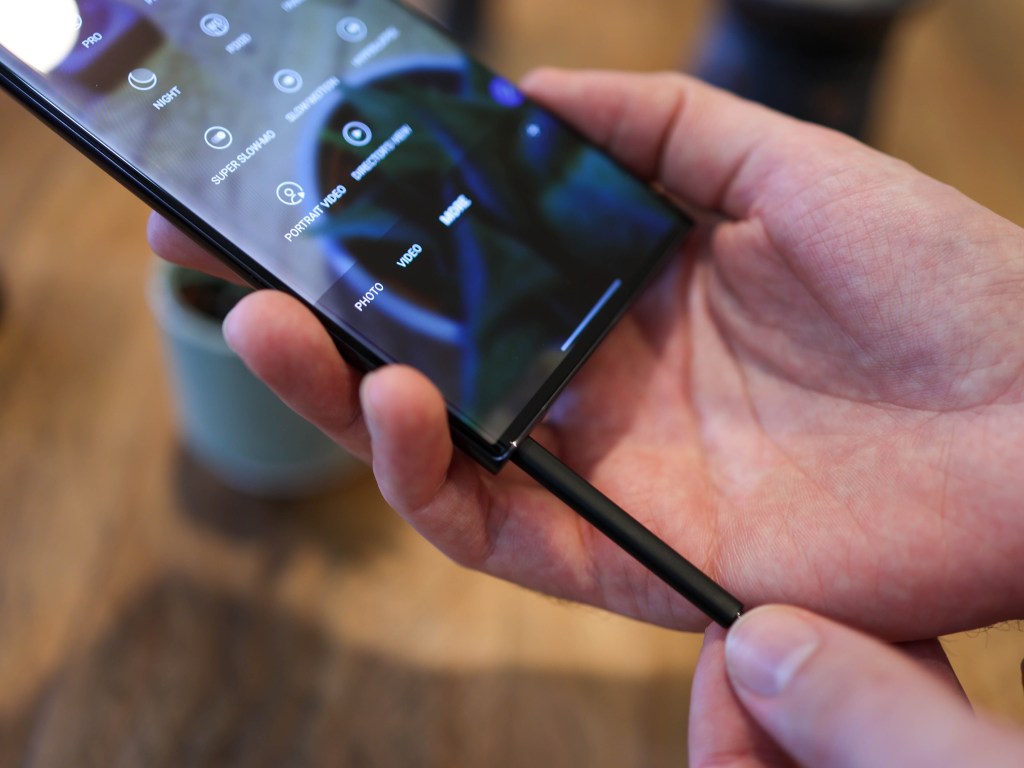 Wacom, best known for digital design and drawing tablets has also had a hand in the S22 Ultra's S Pen, so the phone recognises 4,096 levels of pressure sensitivity, making it an excellent digital art tool with pressure recognised across ClipStudio, Sketchbook and most other drawing apps available through the Google Play Store.
Screen: Blindingly good
Larger than most phones, the S22 Ultra's Dynamic AMOLED screen is a hefty 6.8 inches, trumping the 6.7-inch iPhone 13 Pro Max. With its QHD+ resolution, it's wonderfully sharp, and its super-smooth refresh rate of 120Hz means menus and web pages scroll like melting butter on a pan.
While its core specs match those of the Note 20 Ultra and S21 Ultra, Samsung adds some smarts to the S22 Ultra's screen under the hood. For starters, it gets ridiculously bright at up to 1750 nits, beaming more brilliantly than anything else on the market. This should help viewability in direct sunlight, and we had no issues seeing what was on-screen in our time with the phone.
The phones also pack a 240Hz touch sampling rate when gaming, so swipes and taps feel even more instantaneous than they look – and they look great. Viewing angles are also stellar, colour pop beautifully, and movies look so so good. Coming from an iPhone 13 Pro Max, it's also nice to only contend with a punch hole versus a notch cutting into full-screen video.
Performance: Cucumber cool
In the UK, we'll be getting a new Exynos 2200 processor, while in China and the US, Samsung will launch the phone with a Qualcomm Snapdragon 8 Gen 1. Both 4nm chips, pack cutting-edge power, and within the UI and running most apps, we didn't run into any slowdown – and the phone stayed nice and cool.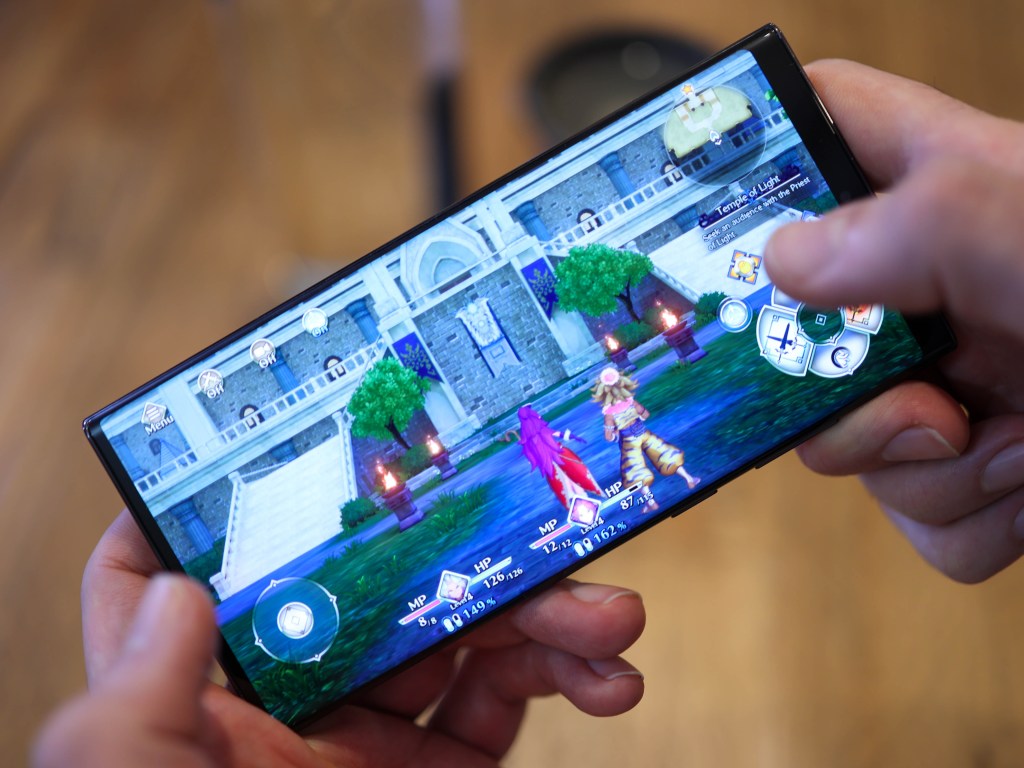 When gaming, titles like Injustice 2 and Trials of Mana played back beautifully. However, firing up Genshin Impact at maxed-out graphics settings did result in dropped framerates – something we didn't experience with a Snapdragon 8 Gen 1 phone. As a result, some demanding games will likely need to be optimized for the Exynos platform given how new the 2200 chipset is.
The phone runs Android 12 and Samsung's One UI 4, so also promises stellar app and game support and a host of customisation options like Edge Bar for quick shortcuts, and Link to Windows. This neat feature, exclusive to a select number of Microsoft and Samsung Android devices, gives your PC control over your phone, with the ability to open multiple phone apps on your computer screen or simply take calls and reply to text messages.
Available with either 8GB or 12GB RAM, and in 128GB, 256GB, 512GB or 1TB storage capacities, most people should have plenty of room out of the box. That said, if you think you might struggle with 128GB, stump up the extra for a higher capacity alternative as the S22 Ultra doesn't feature a memory card slot.
Eco highlights: Honey, I shrunk the packaging
The packaging of Samsung's new S22 Ultra is down 19 per cent when compared to the S21 Ultra, which saves on materials and shipping impact. That makes it less than half the volume of pretty much every competing smartphone maker's packaging other than Apple.
There's also no power brick in the box. Any USB-C cable plugged into a power source should work – and if you've got a 45W charger for your Tab S7 Plus or Tab S8 Plus, you can charge up your S22 Ultra in double time.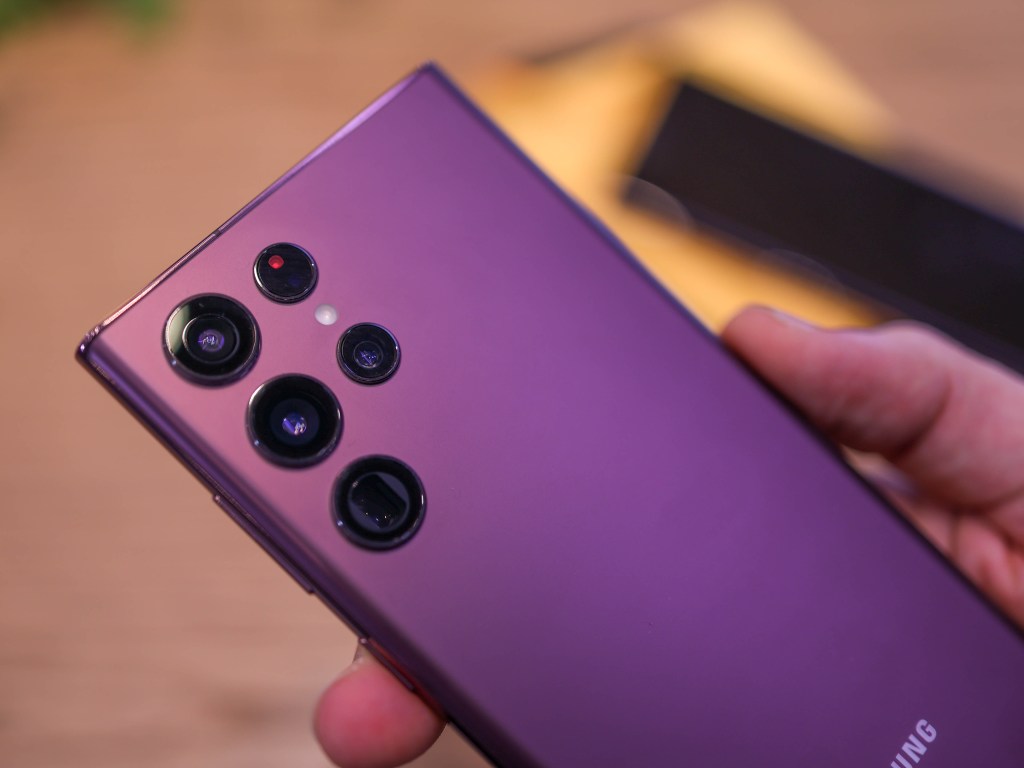 Camera: Hubble hubble
The Galaxy S22 Ultra's zoom is nothing short of stellar, and as a package, it impresses on most fronts. We captured this photo handheld at 85x zoom, something we doubt we could recreate on other periscope smartphones.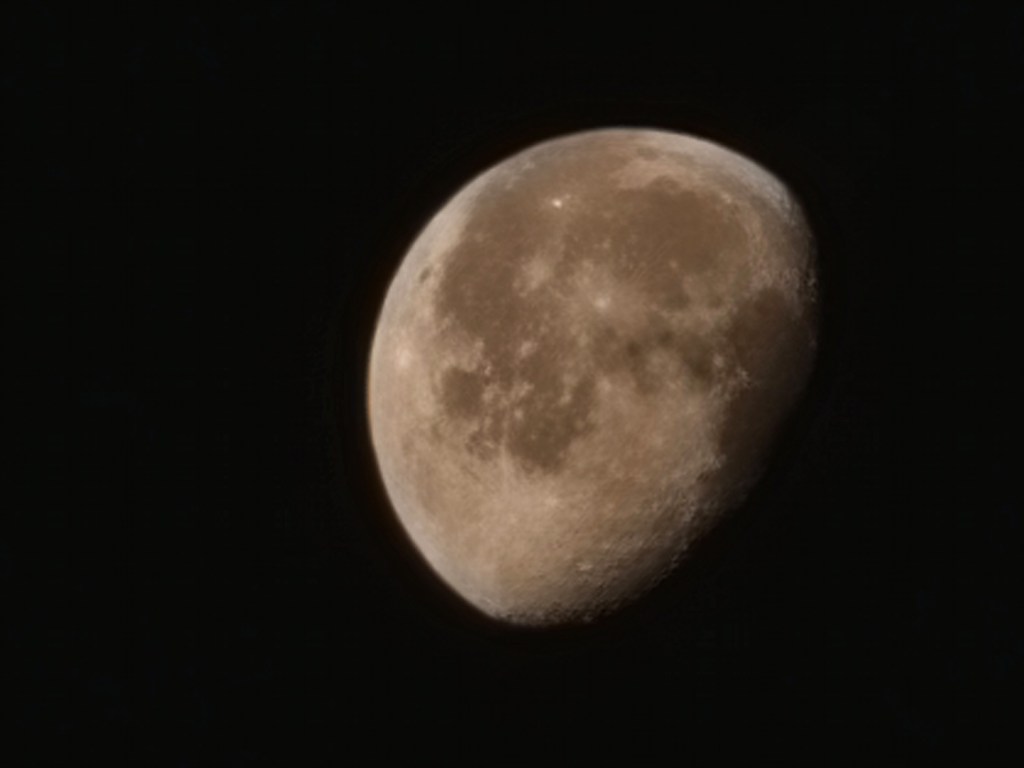 With a similar setup to the Samsung Galaxy S21 Ultra, the S22 Ultra brings back the 108MP main camera, alongside a 12MP ultra-wide camera, and two 10MP telephoto cameras, one with a 3x zoom and the other 10x zoom. While the hardware may be familiar, Samsung claims the S22 Ultra's shooting experience is unique thanks to a new imaging NPU (neural processing unit).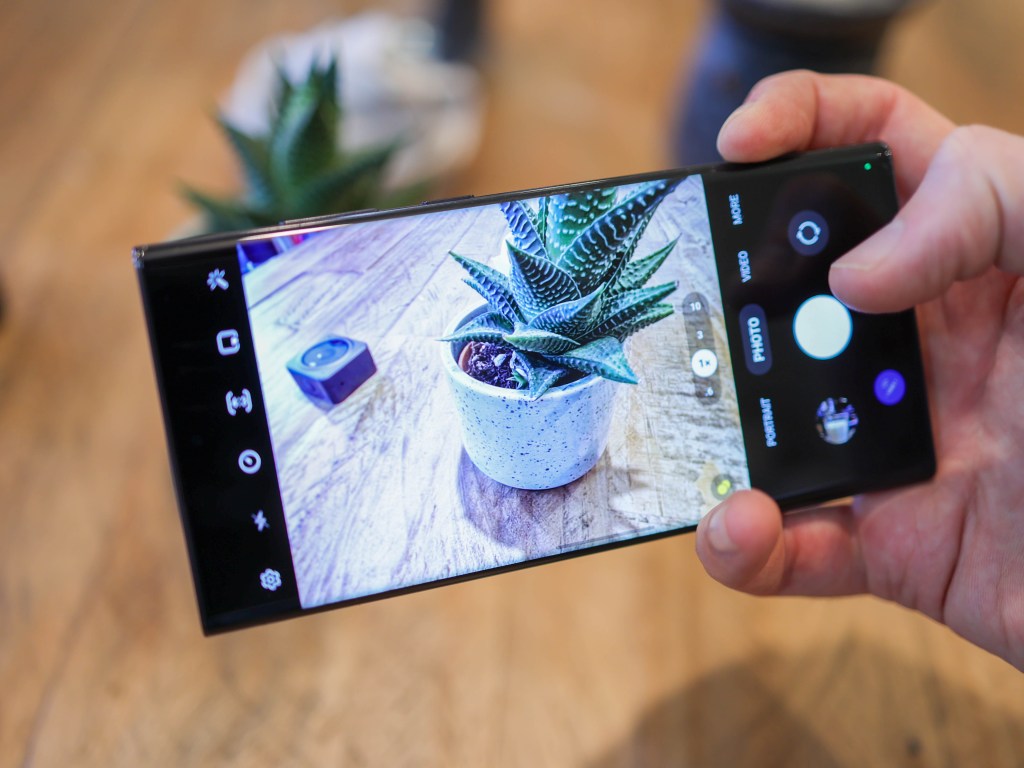 We were dubious at first – we've seen these specs before, but the S22 Ultra is categorically the best of the best as far as Samsung imaging goes. It outperforms the S21Ultra in terms of zoom clarity, and general colour reproduction. Its images are sharpened and boosted, so purists might take issue with their zingy pop, but anyone who can't be bothered with editing their pics, it's a winner.
Samsung's also boosted night photos and video, outperforming competition like the Google Pixel 6 and Huawei P50 Pro when it comes to brightening up a dim scene. Once again, Samsung takes a huge amount of license, turning night into day, but if you're really fussed, you can shoot in Pro mode to get a more realistic shot.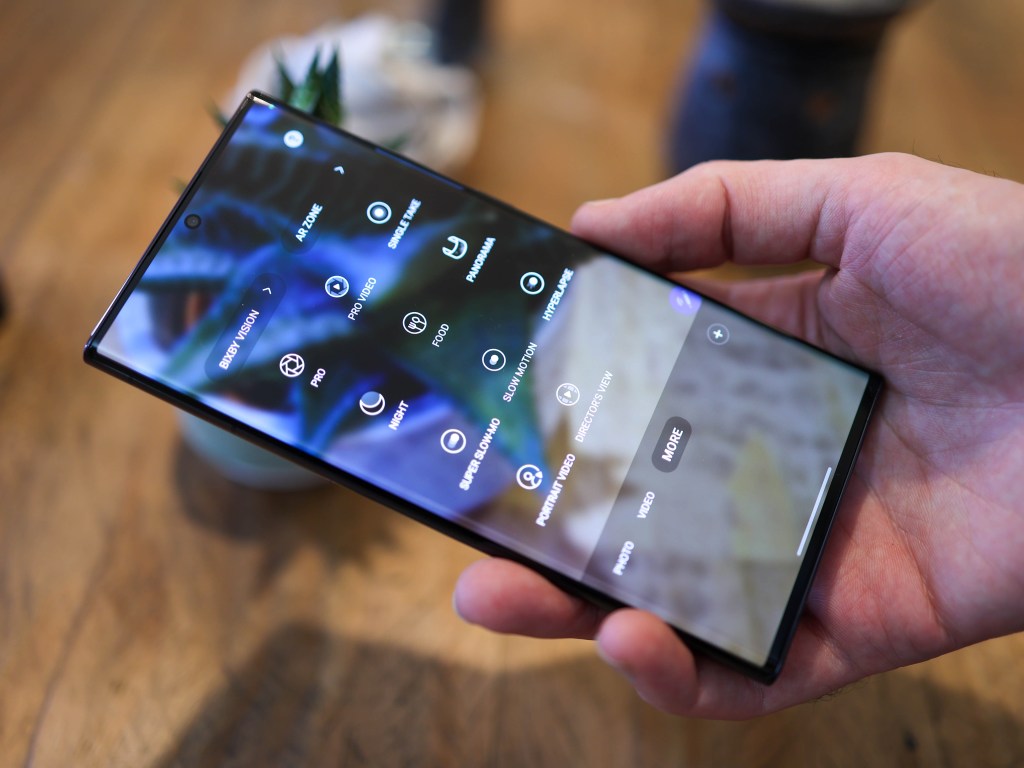 There are too many highlights to talk about when it comes to imaging on the S22 Ultra. From Auto Framing, which turns the S22 Ultra into a camera person, automatically tracking up to five people and cropping them in an optimal part of the frame, through to improved portrait lighting features. Just take our word for it, this is one of the best camera phones you can buy, if not the best.
Even the front camera is exceptional – the S22 Ultra gets a 40MP punch-hole selfie shooter. At Its portrait mode is super accurate for a mono-camera set-up, and its photos look clear, while still being flattering. The fact it also shoots steady 4K video is great.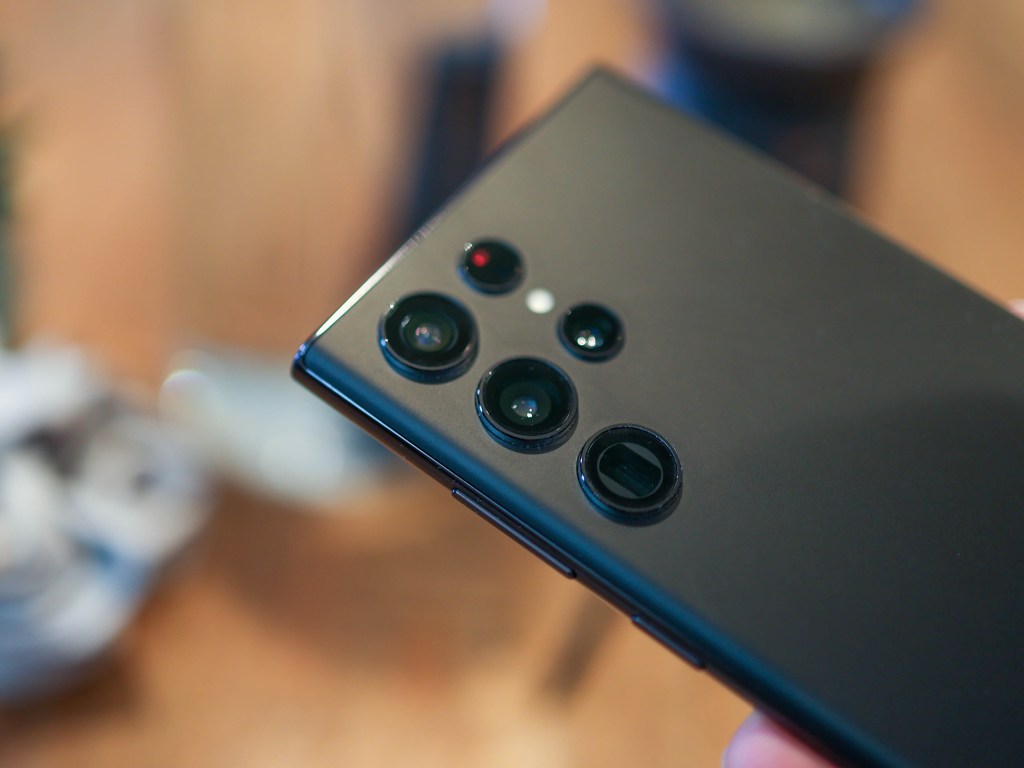 Battery life: One day
The S22 Ultra brings back the ample 5000mAh cell of the S21 Ultra, and we found it comfortably lasted a full day with between 10-30 per cent remaining.
In the first couple of days after initially setting the phone up, the battery depleted pretty quickly, but this normalised shortly after. The battery life isn't as strong as that of the S21 Ultra – and with the S22 series' brighter screens and more powerful internals, this doesn't come as a huge surprise.
Despite not outperforming its predecessor though, the real benchmark for smartphone batteries is one day, and the S22 Ultra hits it pretty comfortably. What's more, it charges at up to 45W which is nice and fast and supports wireless charging too.
Verdict
The Galaxy S22 Ultra is jam-packed. We've only scratched the surface in this review – touching on highlights and core specs, but if you start using the phone you'll see for yourself, it's bursting with features.
It also checks all our smartphone boxes: Stunning screen? Check. Rich styling? Check. Fancy pen? Check. Class-leading camera… and the list goes on.
There's no getting around the fact the S22 Ultra isn't cheap, starting at £1,149 and climbing all the way up to £1499, it's even pricier than the iPhone 13 Pro Max. That said, if you're an Android fan, a lover of tech and can justify the cost, the Galaxy S22 Ultra is the most fully-featured Android phone of 2022.
Stuff Says…
The most fully-featured smartphone you can buy
Good Stuff
Stunning display
Premium design
Smart S Pen integration
Class-leading camera zoom
Bad Stuff
Expensive
No expandable storage
Too large for some
Tech specs
| | |
| --- | --- |
| Screen | 6.8in, 1440 x 3088 Dynamic AMOLED, 120Hz refresh rate, HDR10+, 1750 nits peak brightness |
| Processor | Exynos 2200 |
| Memory | 8-12GB RAM |
| Cameras | 108MP, f/1.8 primary camera, 10MP periscope 10x zoom camera, 10MP 3x zoom camera, 12MP ultrawide camera |
| Storage | 128GB-1TB, no SD card slot |
| OS | Android 12 with OneUI 4.1 |
| Battery | 5000mAh non-removable |
| Dimensions | 163.3 x 77.9 x 8.9 mm, 228g |
| | |