Samsung Galaxy S22 hands-on review: pick of the slim phones
Samsung's sensible smartphones for 2022
If you think the Galaxy S22 Ultra is a lot of a lot, you're not wrong. For anyone who's after an altogether more sensible, pared-back smartphone, maybe we could pique your curiosity with the Galaxy S22 or S22 Plus, two virtually identically specced phones with all the power of their larger, pricier sibling, but less excess.
The S22 and S22 Plus carry forward the same highlights that made the Galaxy S21 and S21 Plus such smart options – slim bodies, Samsung's latest, greatest interface experiences, and most importantly, lower price tags. For 2022, Samsung has updated the line with better cameras, updated PC integration and new designs made from more premium materials.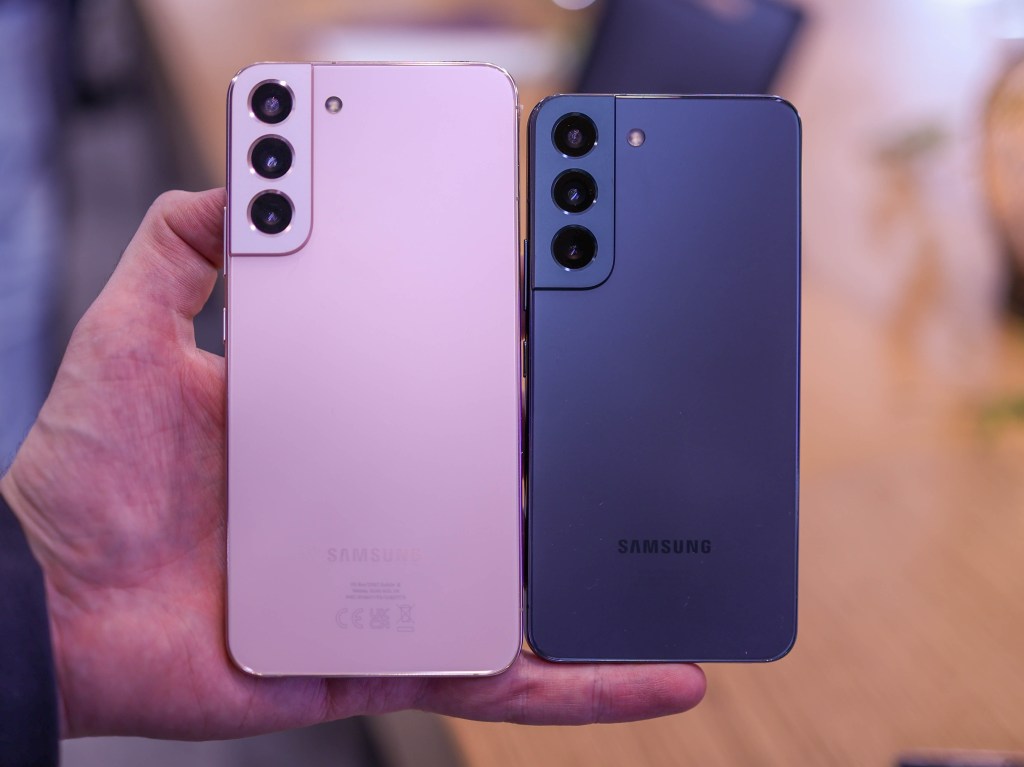 But if you've already got an S20 or S21, are Samsung's new flagships See or S22 Plus worth upgrading to, and should you really think about the S22 Plus when you can get the Ultra for a couple of hundred pounds more?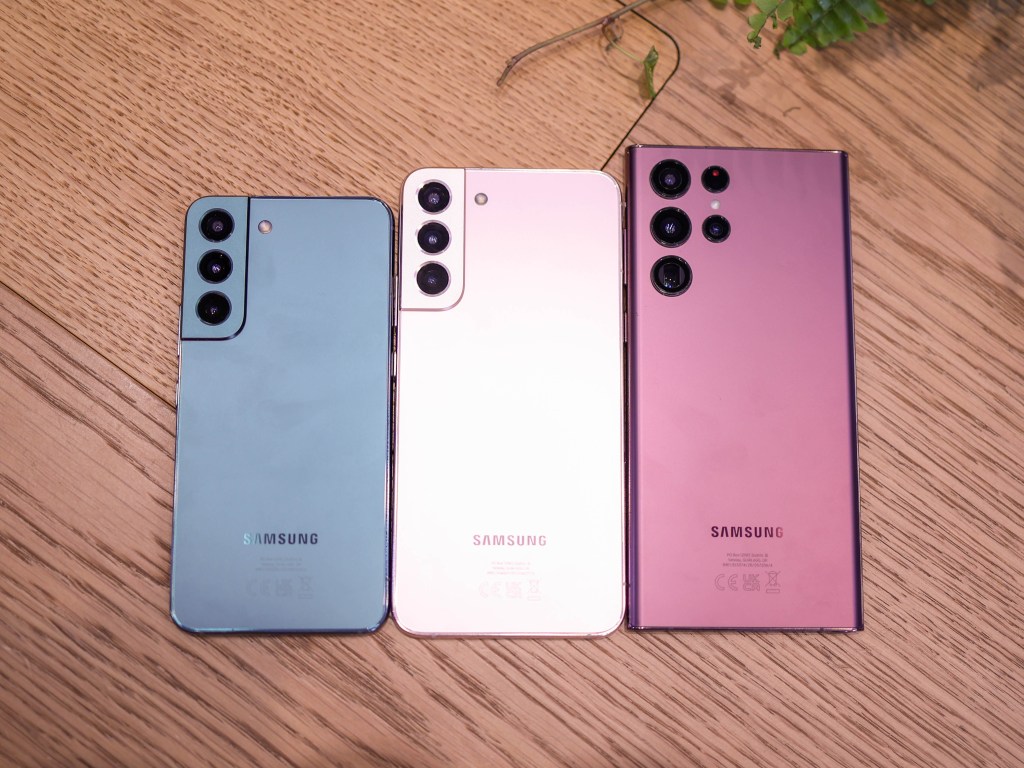 Design and screen: Sleek, slender and stylish
While the S22 Ultra looks like a Note 20 Ultra successor, the S22 and S22 Plus build on the design language of last year's S21 and S21 plus. They both sport simple, clean, smartphone-by-numbers styling, with the Plus simply being a blown-up version of the vanilla S22.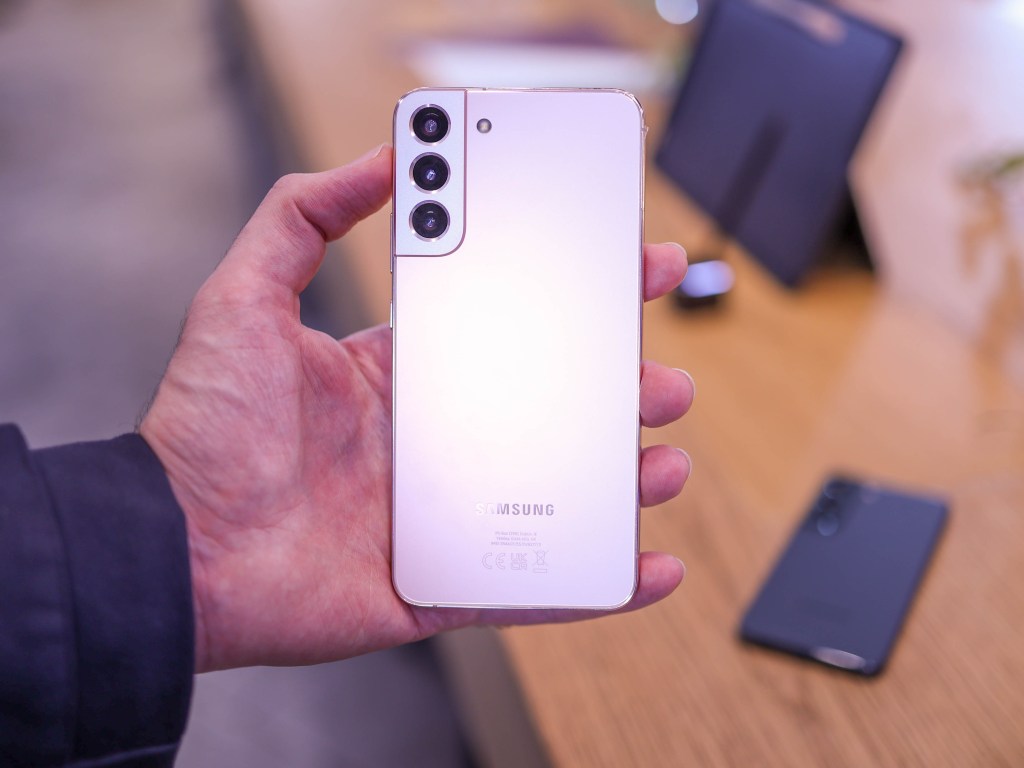 The whole S22 series introduces Gorilla Glass Victus Plus – a version of the tempered glass exclusive to Samsung, and it's matched with an Armour Aluminium frame and IP68 water and dust resistance.
These factors should make the phones hardy, while the colour options add a touch of softness and style to the mix. Available in Green, Phantom Black, Phantom White and Pink Gold, Samsung strikes a good balance of classical and fun colours, with all four looking and feeling rich in the hand.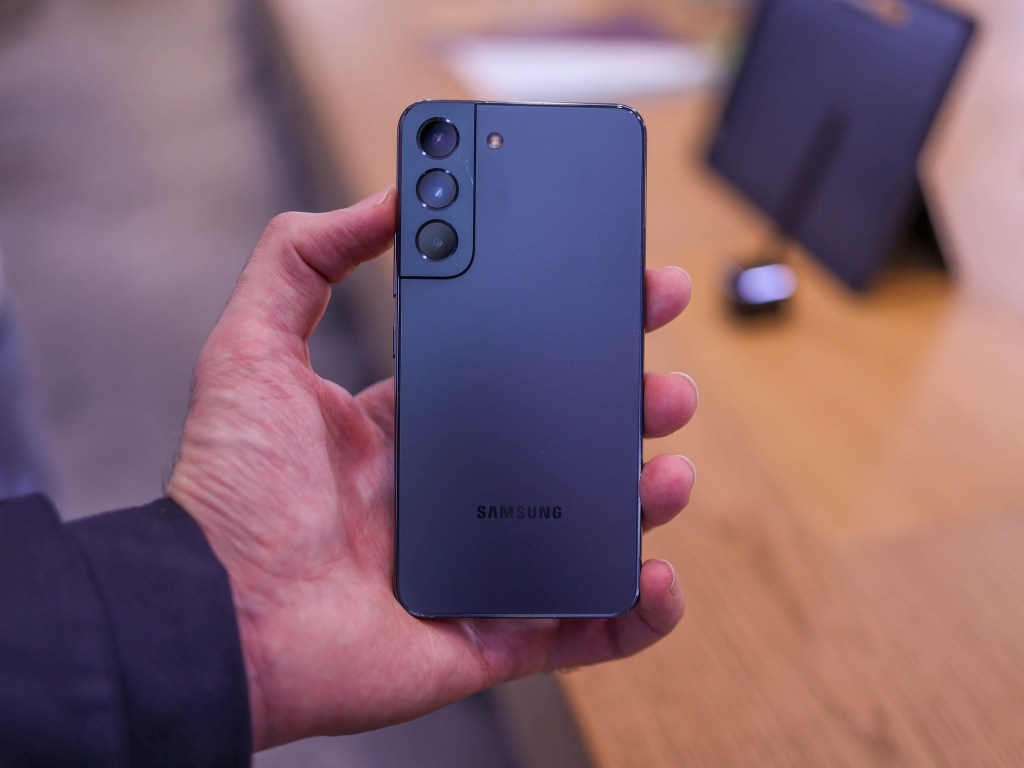 The phones aren't the only things Samsung has redesigned. The packaging of the S22 series has been shrunk by almost 20 per cent when compared to the S21 series. The plastics in the phones are also ocean plastics, and the box contents don't feature any plastic whatsoever aside from device and connection components.
As for the screens, the S22's is 6.1 inches, while the S22 Plus screen is 6.6 inches. The other specs are largely the same across both – they're Dynamic AMOLED 2X displays with a 120Hz refresh rate and a 240Hz touch sampling rate. That means they'll be punchy with a great picture, smooth to look at, and responsive to the touch.
The whole S22 line also features Vision Booster, which brightens up parts of the screen but not others for power-efficient, effective picture boosting in bright environments.
Performance: Ample everything
The S22 and S22 Plus ship with Samsung's new One UI 4 on top of Android 12. That means excellent app support, top-quality security features and loads of customisation options.
A smart new feature for the series is Windows Connect, which lets you use your phone from your PC through an on-screen virtual window. Samsung goes one better than Huawei, as the feature works across all Windows devices, not just its own branded laptops. That said, there's no word on MacOS compatibility just yet.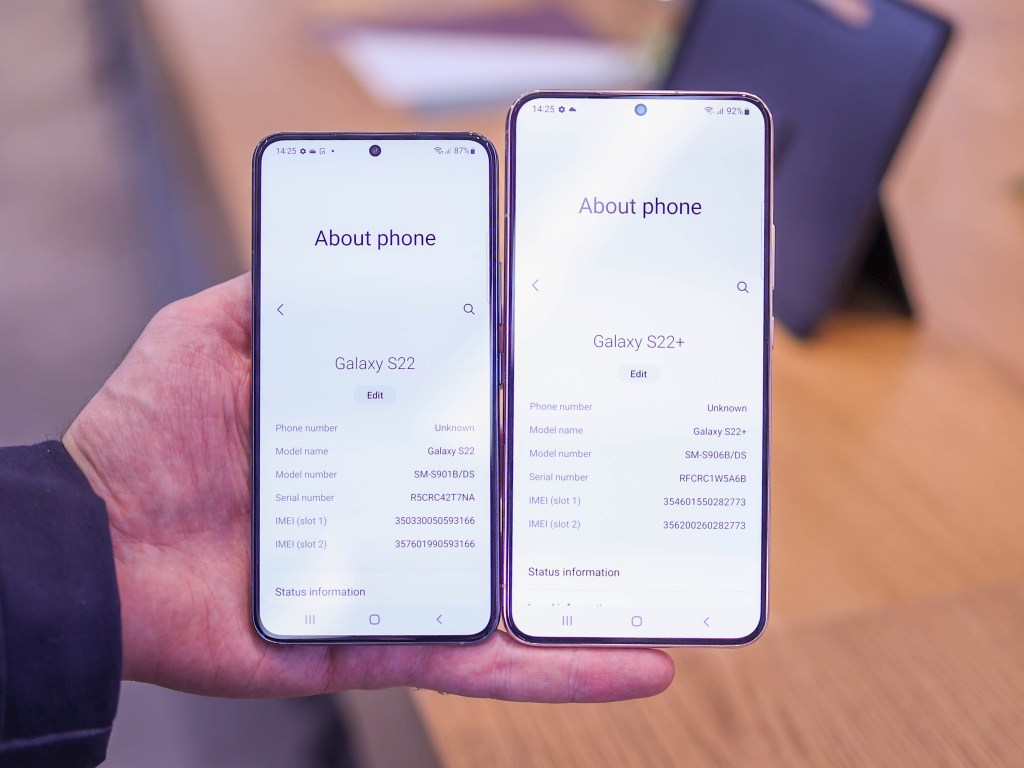 Just like the S22 Ultra, both the S22 and S22 Plus get a 4nm Exynos 2200 processor in most regions, while in China and the US, the phones are powered by a Qualcomm Snapdragon 8 Gen 1. Available with 8GB RAM and either 128GB or 256GB storage, even power users should have plenty of space, so the lack of an SD card slot shouldn't be too much of an issue.
As for batteries, the S22 has a 3700mAh cell with up to 25W wired charging, while the S22 Plus battery is 4500mAh, with up to 45W wired charging. Both support 15W wireless charging and reverse wireless charging too, so the phones can power up your watch, or a mate's phone cable-free.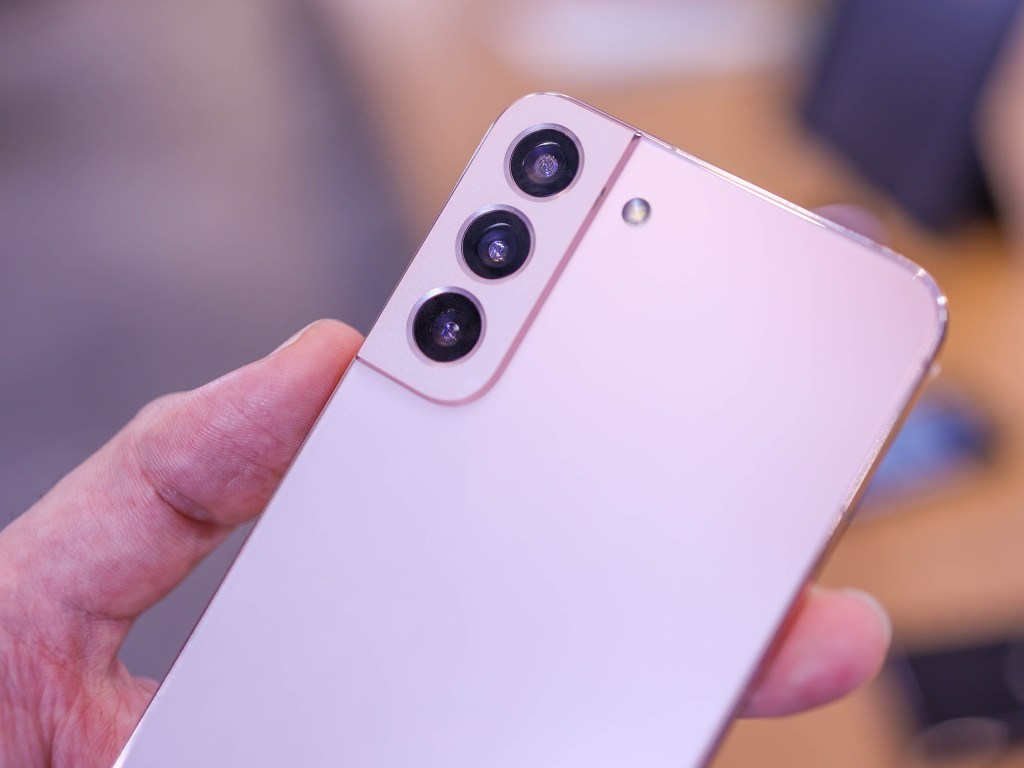 Camera: Better, but not the best
The cameras of the S22 and S22 Plus are stripped back compared to the S22 Ultra. There's no 108MP main sensor or 10x zoom. Instead, there's a primary 50MP wide camera with an f/1.8 aperture and OIS. The phone's ultra-wide camera is 12MP with an f/2.2 aperture, while the telephoto camera is 10MP with an f/2.2 aperture.
Bringing more pixels and more optical zoom to the table when compared to the Galaxy S21 series, we're optimistic that the camera system is improved year on year, however, it's as of yet unclear how many of the S22 Ultra's features have made it to the S22 and S22 Plus. These include boosted night video thanks to the S22 Ultra's imaging NPU, as well as Auto Framing – turning the phone into a subject-tracking camera person.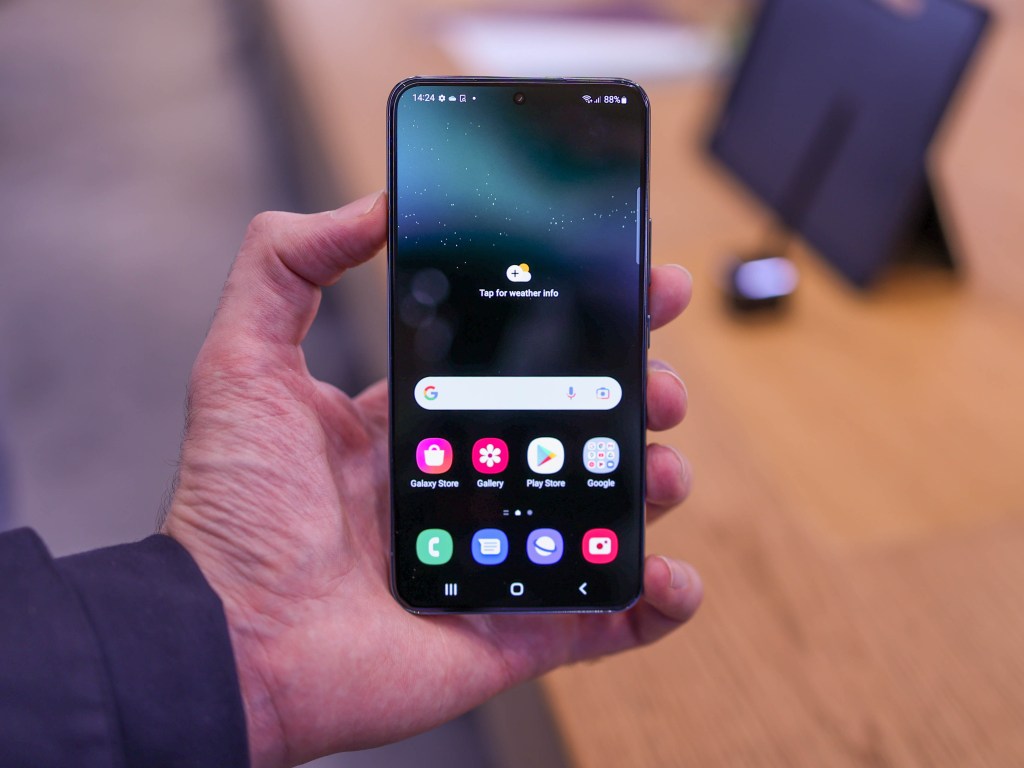 Early verdict
The S22 and S22 Plus should be reliably good phones with premium design, great screens and nippy internals. Time will tell just how good their new camera system is, and whether the phones can hold their own against the 108MP behemoth – the S22 Ultra, or other champs like the iPhone 13 Pro and Pixel 6.
Early impressions are unabashedly positive for all three of Samsung's S22 smartphones, with the S22 in particular set to be the slim phone lover's choice weighing just 168g and measuring 7.6mm thin. Meanwhile, the S22 Plus is a OnePlus 9 Pro competitor, with its larger screen and sub-£1,000 price, while the Ultra, which you can read about in our S22 Ultra hands-on, delivers S Pen input, even bigger visuals, and a top-tier camera system.