Google Pixel 6 preview: Everything we know so far
UPDATED: Pro specs revealed by Carphone Warehouse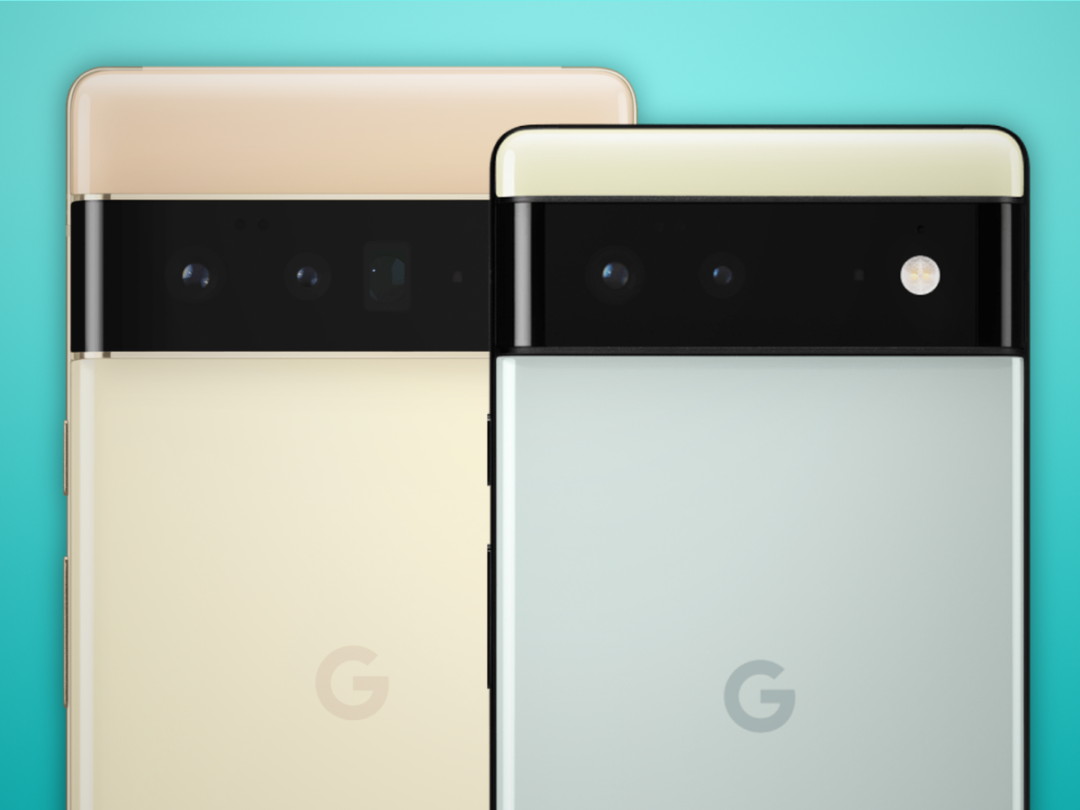 Google made a controversial move with last year's Pixel 5, dropping down to mid-range specs in an effort to make a more affordable Android 11 handset.
Sure, it was a very solid phone with smooth performance, 5G speeds and excellent battery life. But it wasn't the top-end flagship many were expecting – and it wasn't particularly exciting, especially with its vanilla design.
Good news for Google fans: the search giant is switching course again, with leaks, rumours and official announcements pointing towards a pair of more distinctive, more powerful Pixel 6 models arriving very soon. Here's everything we know so far.
When will the Pixel 6 be out?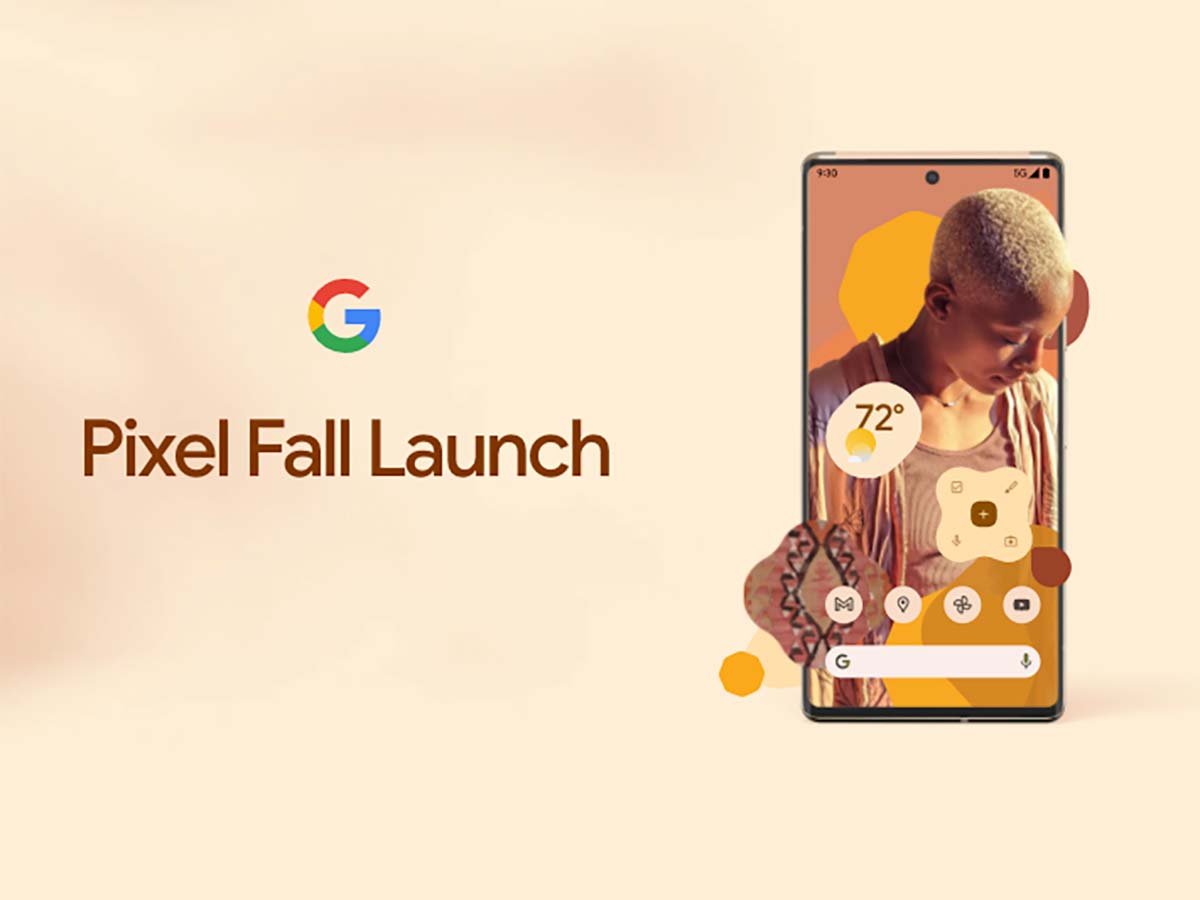 As expected, Google will be unwrapping its latest smartphones in October. How do we know? Google's invited everyone to a 'Pixel Fall Launch', which is set to kick off at 6pm BST on 19 October.
Google's invitation also confirms what was already widely known: that the search giant will be launching two reimagined devices, the Pixel 6 and the Pixel 6 Pro. And while we don't know exactly what each device has in store, a torrent of online leaks (plus some official confirmations from Google itself) have given us a pretty good head start…
Factor fiction?
It's official: the Pixel 6 is coming on 19 October
How much will the Pixel 6 cost?
For all that's been revealed (both officially and unofficially), pricing remains the biggest question mark. Earlier Pixel phones sometimes seemed overpriced compared to other, more affordable Android flagships – especially considering some of Google's limitations and design choices. Then the Pixel 5 opted to undercut rivals by way of a weaker processor.
Where does that leave the Pixel 6? A plethora of price tags have been rumoured. But as that October launch date looms closer, a growing number of leaks point towards a price of approximately €650 for the base Pixel 6 and around €900 for the Pixel 6 Pro.
If the conversion to sterling follows present exchange rates, that would pitch the vanilla Pixel 6 at around £560, with the premium Pixel 6 Pro hitting shelves at £770. If accurate, these predicted prices would make Google's latest handsets more competitive than their Apple iPhone equivalents, as well as their main Android rivals, Samsung: the Galaxy S21 costs £769.
Fact or fiction?
Here's hoping for a more affordable price tag
What will the Google Pixel 6 look like?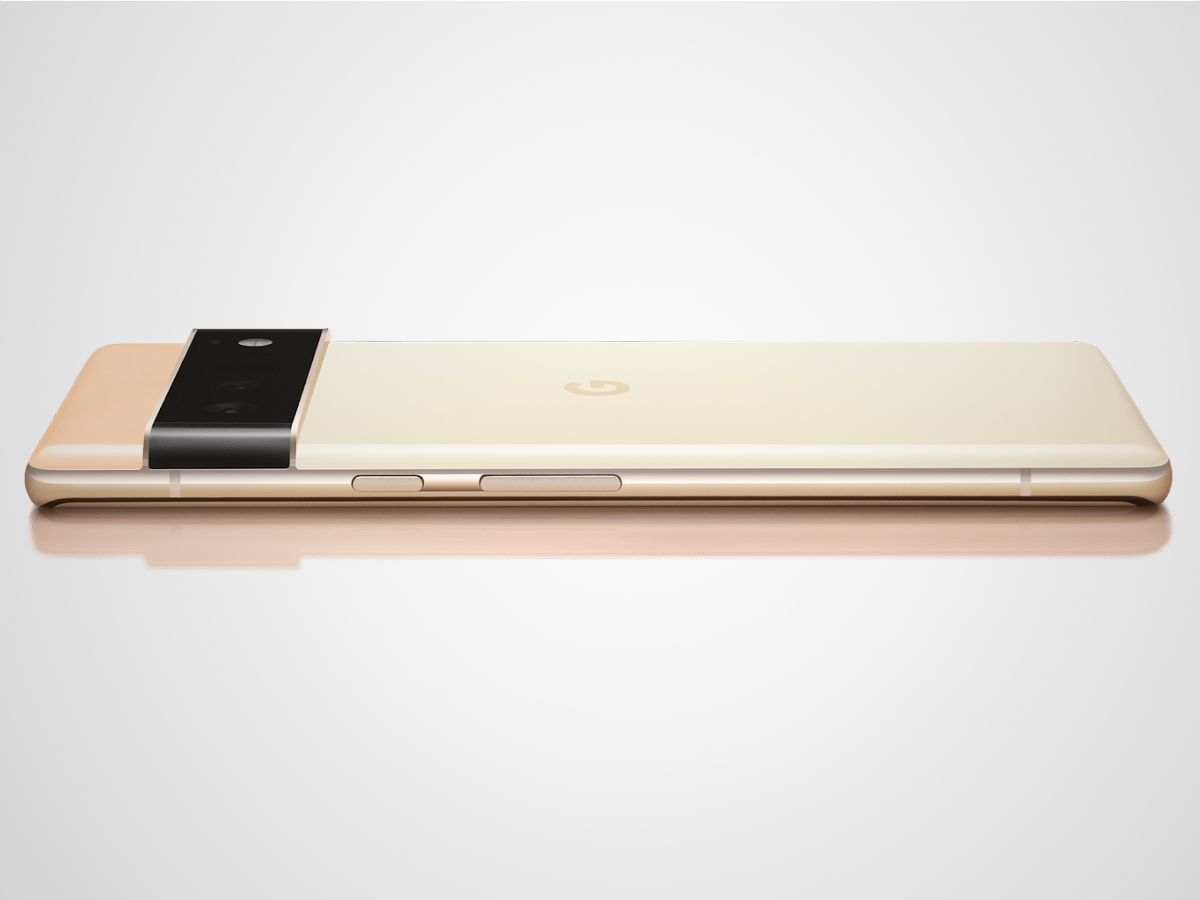 We have a pretty concrete idea of what the Pixel 6 and Pixel 6 Pro will look like. How? Because Google's shown us. Sick and tired of all the unofficial leaks ahead of launch, Google went ahead and unwrapped the Pixel 6 itself in a series of videos , as well as a dedicated preview page on its website.
Where previous Pixels have been accused of bland styling and insufficient finesse, that all looks set to change with the Pixel 6. From the front, it still features a barely-there frame similar to the Pixel 5's, but with corners that are much squarer and a centred hole-punch camera.
But the biggest revisions are found round the back, where the Pixel 5's bland aluminium back appears to have been replaced by striking panels of glass – which curve to meet the aluminium frame around the edge – separated by a distinctive raised camera bump that's protected by metal accents. It all seems very chic – and a welcome departure from the underwhelming designs delivered by Google devices of old.
Google has also confirmed that the Pixel 6 and Pixel 6 Pro will each ship in three distinctive two-tone colour ways. For the Pixel 6, there are light grey, dark grey and orange/yellow options. For the Pro, red/pink, lime/blue and dark grey. Each colour scheme seems to feature a different tone above the camera bump, which only makes the new devices more distinctive.
And while we imagine that the big camera module will be divisive, at least it runs the full width of the back – so it shouldn't wobble when placed flat on a surface. Struggling to tell the two devices apart from the back? Look for the one with more space above the camera bump: that's the Pixel 6 Pro.
Fact or fiction?
It might not be for everyone, but we love the distinctive look teased here.
What about the Google Pixel 6's screen?
There's no official word from Google on what screen tech will feature on the Pixel 6 and Pixel 6 Pro, but there's no shortage of online sources to fill the gaps. Several industry insiders suggest that the Pixel 6 will have a sizeable 6.4in OLED display, while the Pixel 6 Pro is predicted to ship with a 6.71in LTPO display (the same tech used by the OnePlus 9 Pro to deliver adaptive refresh rates without sapping so much battery).
Much discussion has centred around refresh rates, with 120Hz screens now setting the benchmark for fluid visuals (as seen on both the iPhone 13 Pro and Samsung Galaxy S21). Whether the Pixel 6 will follow suit remains to be seen. While we'd love to see slicker screens, this could be one area where Google decides to save some pennies, with several sources hinting that 90Hz is more likely for the Pixel 6 – with refresh rates up to 120Hz reserved for the more expensive Pixel 6 Pro.
As mentioned above, Google's own pre-launch videos confirm a display with squarer edges than the Pixel 5's panel, plus a hole-punch selfie camera that's now centred at the top of the screen (rather than off to the left).
Fact or fiction?
Big, beautiful screens? What's not to like
How much power will the Google Pixel 6 pack?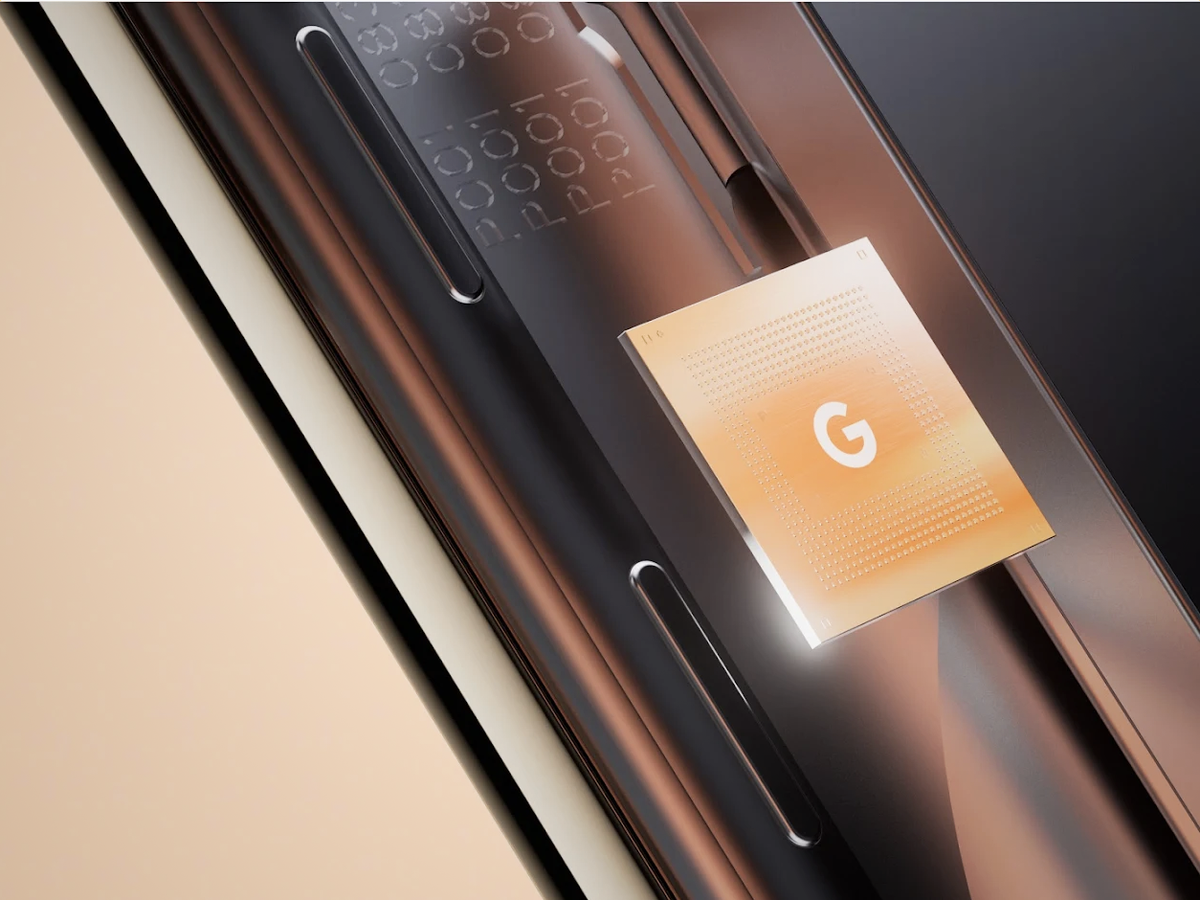 And here's another twist: as was widely reported, Google has confirmed that the Pixel 6 and Pixel 6 Pro will feature the first ever processor made in-house. In a move straight out of Apple's playbook, Google is set to step away from Qualcomm's Snapdragon chips and take care of the cores itself.
Google states that its Tensor processor has been custom-made for Pixel. It's reportedly been designed from the ground up to provide more security, a fluid user experience and huge improvements in machine-learning smarts, as well as the engines which power voice commands, translation and dictation. According to information leaked on product pages published prematurely by Carphone Warehouse, the Tensor chip will deliver performance gains of up to 80% versus the Pixel 5.
Whether that will translate into the same outright raw power as the processors used by rivals remains to be seen. But as we've seen with many Apple devices in the past, when a manufacturer builds a processor specifically to work in harmony with its own software, it can result in something very slick indeed – even if the numbers won't win awards.
In other words, Google's first processor probably won't be as speedy as the Snapdragon 888 chip seen in some Samsung Galaxy S21 devices and the OnePlus 9. In fact, one report compares its performance to the Snapdragon 870 5G chip. But it will still represent a big step up from the Pixel 5's mid-range chip, especially when paired with the rumoured 12GB RAM for the Pixel 6 Pro (versus 8GB for the standard Pixel 6). And it should be more efficient, too.
Fact or fiction?
Google's coming home with the Pixel 6
What kind of cameras will the Google Pixel 6 have?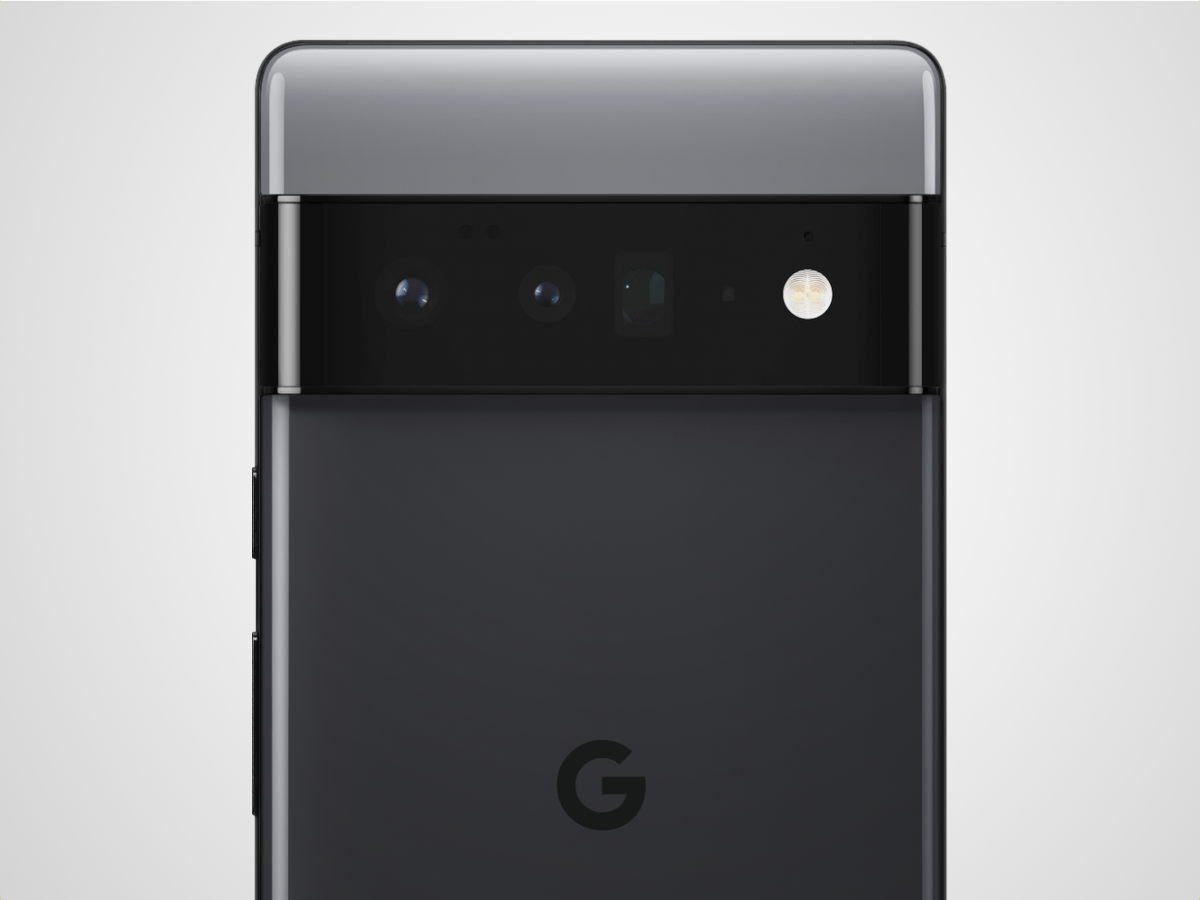 Google has consistently relied on software smarts to make the most of its Pixel cameras, sticking with 12MP sensors even as rivals embraced higher counts. That looks set to change with the Pixel 6: several sources suggest that the Pixel 6 will feature a 50MP main camera, a 12MP ultra-wide lens, plus an 8MP selfie-shooter on the front.
As the name suggests, the Pixel 6 Pro looks set to get a more powerful photography setup: in addition to the two rear lenses of the Pixel 6, Google has confirmed that the Pixel 6 Pro will feature a telephoto lens with a solid 4x optical zoom. Its resolution hasn't been officially revealed, but numerous rumours seem to agree that it'll clock in at a solid 48MP. The Pixel 6 Pro may also benefit from a superior selfie cam, with some leaks indicating a 12MP sensor and a generous 94-degree field of view.
While those numbers won't trouble the Samsung Galaxy S21 on paper, they put the Pixel 6 right up there with the iPhone 13. The proof is in the pictorial pudding, but it certainly seems like a step in the right direction to see Google finally departing from its familiar 12MP resolution.
Besides basically confirming the above predictions, the Carphone Warehouse leak mentioned above also casts more light on the camera setup for both phones. Google's Tensor chip will apparently include a custom image processor, while the new sensor will capture 50% more light than the Pixel 5.
While Google Camera APK code suggested that the Pixel's Super Res digital zoom feature might be removed, the latest leaks suggest it won't just be back, but 10 times more powerful, with a 20x electronic zoom range.
The Carphone Warehouse product pages also unveiled a few new software tricks set to arrive with the Pixel 6. That includes a 'Magic Eraser' which will allow you to remove unwanted elements (or people) from images, a 'Motion Mode' to add dramatic depth and movement blur to action shots, plus a 'Face Unblur' tool to sharpen unfocused portraits.
Fact or fiction?
Google finally looks set to give the Pixel more pixels
Is there anything else I should know about the Google Pixel 6?
We always knew that the new Pixel phones were almost guaranteed to launch with Android 12, but Google is now promising a 'completely reimagined' experience. That's likely a reference to 'Material You', which overhauls how the Android interface looks, feels and responds to inputs – with everything from fresh widgets and automatic theming to a revamped always-on display and device-wide searching from the app drawer.
As for battery life, the Pixel 6 Pro is predicted to feature a 5000mAh battery, while the Pixel 6 is expected to ship with a slightly smaller 4,614mAh cell. According to that Carphone Warehouse leak, the standard Pixel will deliver 'all-day' battery life on its 'Adaptive' setting – or up to 48 hours in 'Extreme Battery Saver' mode.
Both phones are also rumoured to support wireless charging, though 30W fast charging could well be reserved for the Pixel 6 Pro. The new wireless charging Pixel Stand is also predicted to be twice as powerful as before, delivering 23W to the Pro and 21W to the standard Pixel 6.
Both phones are also certain to include 5G support. The presence of a fingerprint scanner is less clear-cut: some reports suggest Google will ditch it altogether, while others hint that both Pixel 6 models have under-display scanners. What we do know is that Google claims the Pixel 6 is 'built with the most layers of hardware security in any phone', with the latest leaks highlighting the presence of a Titan M2 security chip.
As for storage capacity, the Pixel 6 is believed to feature 256GB of on-device capacity, with the Pixel 6 Pro doubling up to 512GB. Neither device is expected to include either a microSD card slot or a headphone port. And like the Pixel 5, both variants are predicted to be IP68 water-resistant.
Fact or fiction?
The Pixel 6 and Pixel 6 Pro are sure to feel like a huge step-change from the Pixel 5 – and they should be all the better for it