Apple iPhone 13 Pro Max review
Camera and battery improvements alone make the iPhone 13 Pro Max a significant upgrade for fans of the biggest iPhone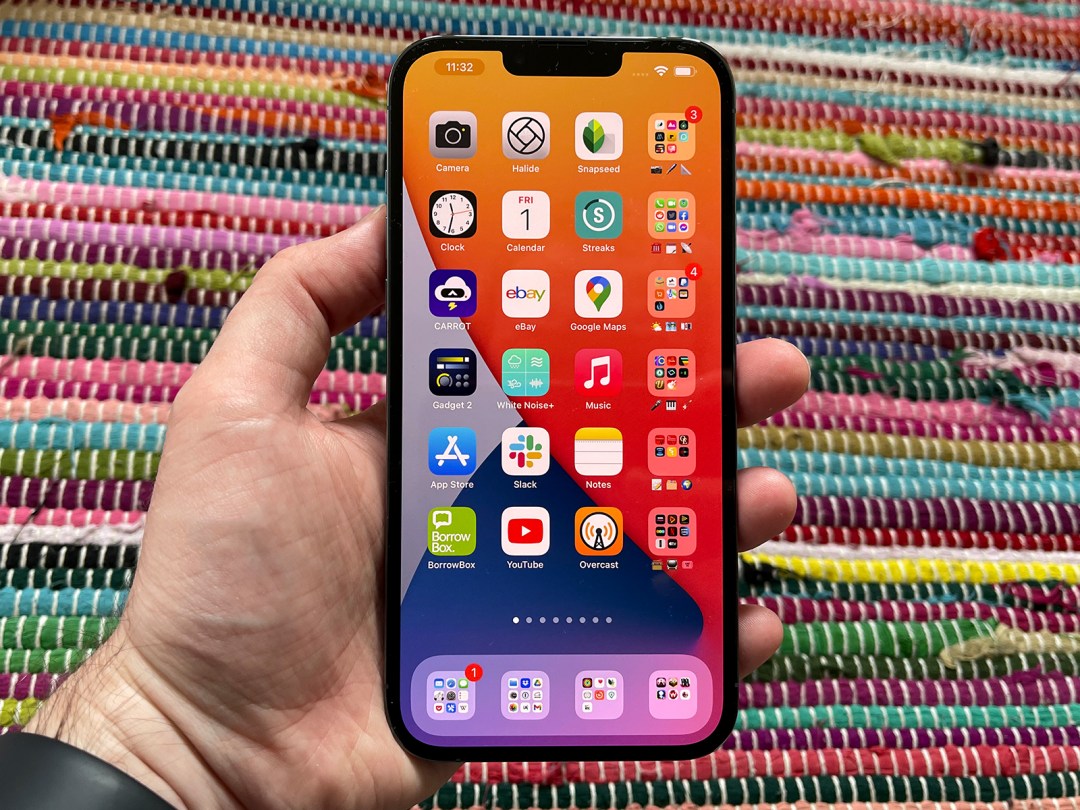 A flagship phone must be something special. Yet when Apple revealed the iPhone 13 Pro Max, it looked much the same as the iPhone 12 Pro Max. But appearances can be deceptive.
This year's top-tier iPhone isn't a tale of revolution, but one about focusing on what matters – superb cameras, an improved display and longer battery life. Is that enough to make it the best iPhone to date? Let's find out.
Design: Notch too bad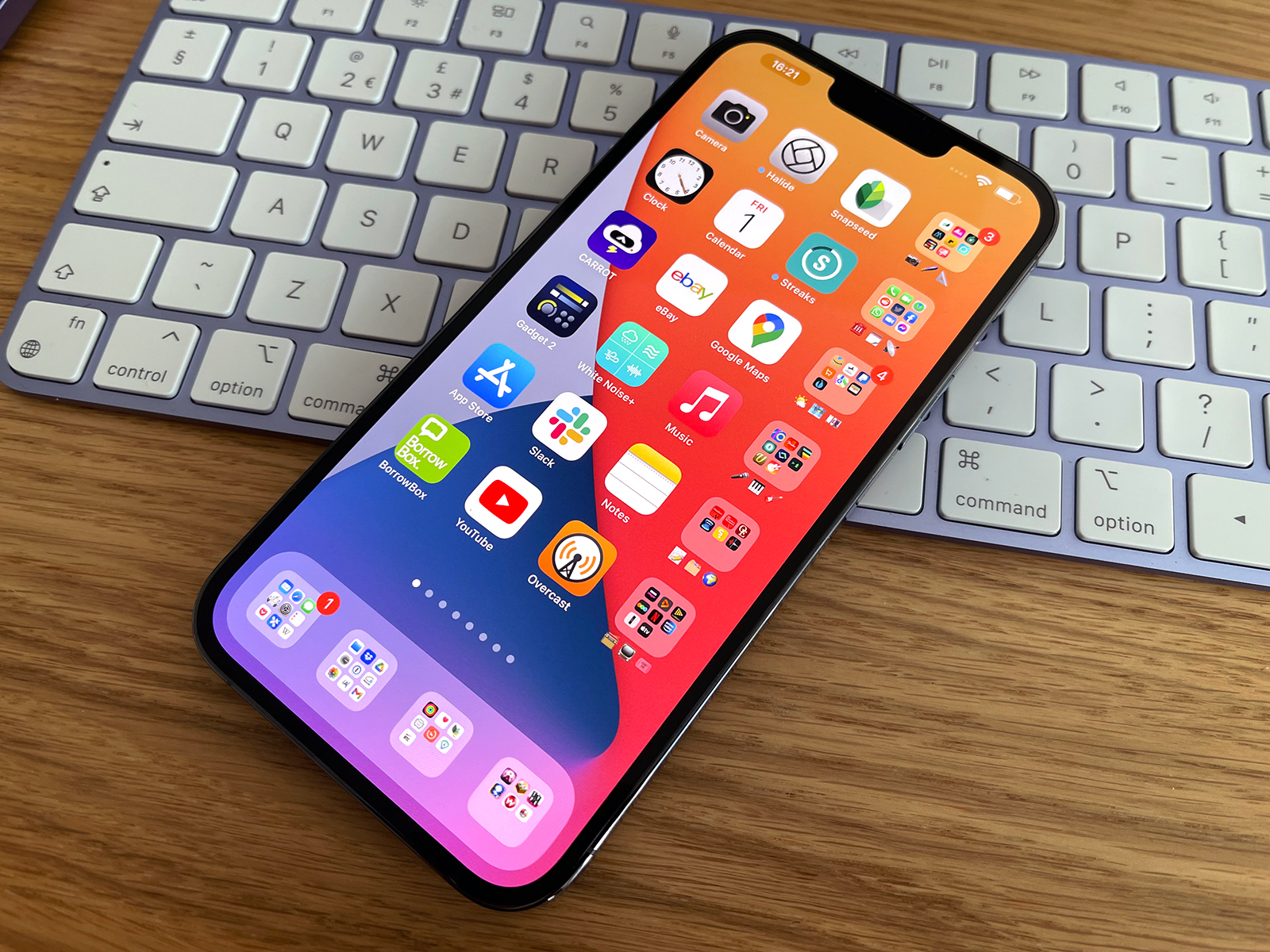 There are no surprises with this iPhone's design. It sticks with the flat edges introduced last year and feels premium in the hand. It's heavy too, having gained a few grams (14, to be precise). The only thing that's reduced is the notch, but it's still prominent – as will your fingerprints be on the polished stainless steel edges we wish Apple would switch for a matt finish.
Elsewhere, there's still no Touch ID, but Apple says this iPhone's Ceramic Shield is "tougher than any smartphone glass". We took the company at its word, rather than hurling our review unit on to the tarmac in the name of science.
Cameras: Fine details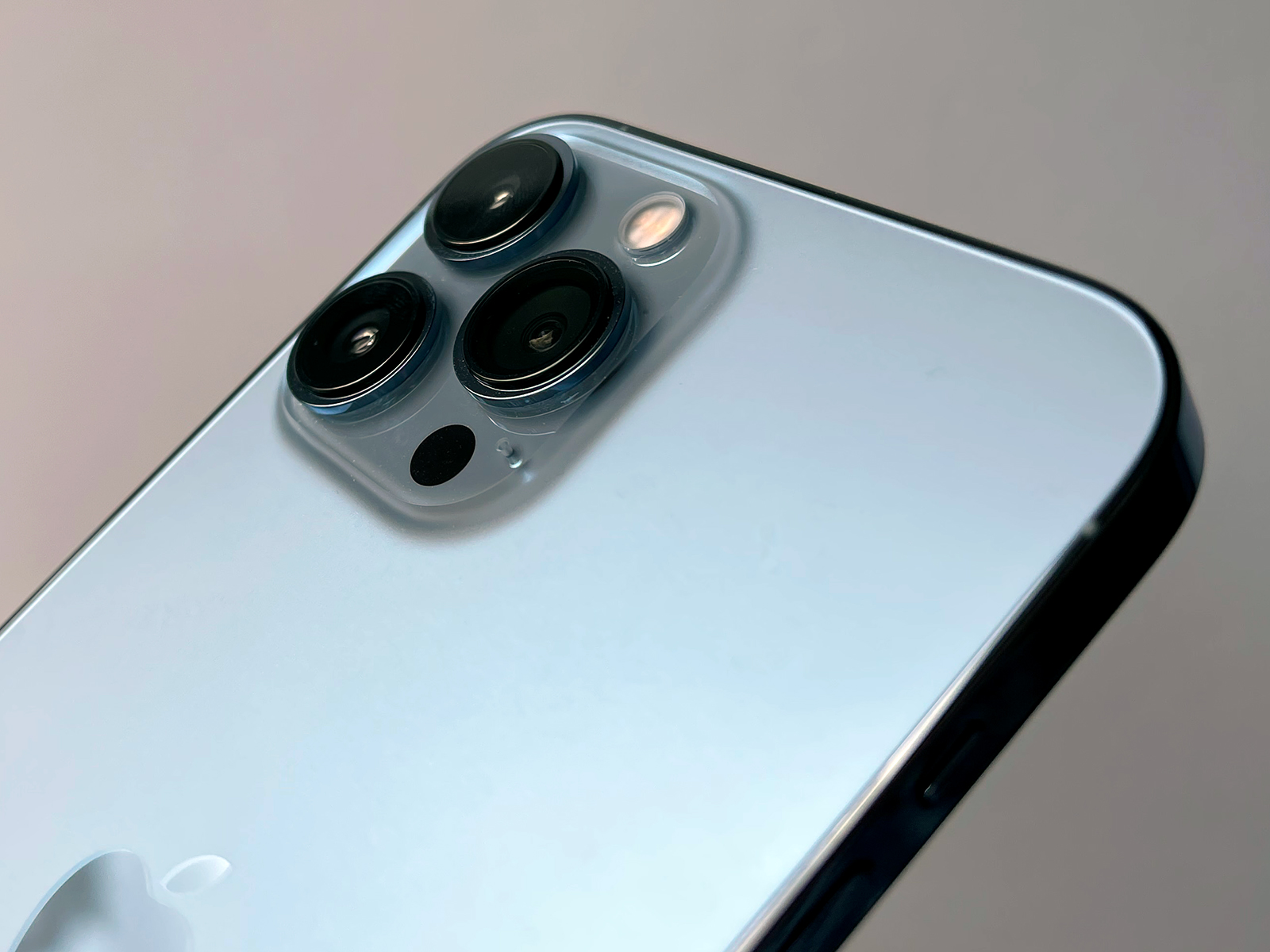 All three rear cameras have been upgraded. Apple says the wide's new ƒ/1.5 aperture combined with 1.9μm pixels increases light gathering by 49% over the 12 Pro Max. In low light, this is a big deal. The phone shoots photos more quickly, triggers night mode less often, and gets you sharper snaps with better colour.
The telephoto's jump from 2.5× to 3× might have S21 Ultra owners making snide remarks. But while the new iPhone cannot compete with Samsung's 10× optical zoom, the 3× one beats its rival for image sharpness, colour balance and haloing. Equivalent to a 77mm lens, it's ideal for portraits and 'cinematic' shots with depth compression. Just be mindful it takes in less light than the wide and so doesn't work as well at night.
For us, though, the ultra wide is the real prize. A new autofocus system switches you to macro mode when you get very close to a subject. We've seen complaints about a 'jarring' shift between the 1× and 0.5× lenses, which can slightly affect framing, but it didn't bother us and Apple's planning an off switch anyway. Besides, gripes are countered by how this lens makes the mundane magical. It's superior to anything like it we've seen on other phones.
Elsewhere, this phone retains optical image stabilisation and industry leading video capture, which now adds a ProRes option. For ProRes, you'll need an iPhone with 256GB or more of storage to shoot 4K rather than 1080p, presumably because otherwise your phone would fill up too quickly. In all, the combination of hardware and software makes for the best camera system on a smartphone.
New ways to shoot
Apple's added new software smarts to the iPhone 13 line. User-defined Photographic Styles can be applied by default to images you shoot. These aren't filters per se and instead adjust how the camera system deals with the likes of saturation and contrast, adjusting specific areas of your image accordingly.
They don't work with RAW and you can't edit out styles after the fact – but it might stop some folks bellyaching that iPhone photos look neutral and dull compared with those shot on Android. Now you at least get to choose.
Cinematic mode is akin to Portrait mode for video. It attempts to automate focus on faces, and does so in a quite aggressive manner. This can be edited post-shoot, but only in Apple software. It's limited to 1080p and 30fps and at this stage feels more like a fun toy than a pro feature. We hope it evolves as rapidly as Portrait mode did.
Display and audio: Refresh great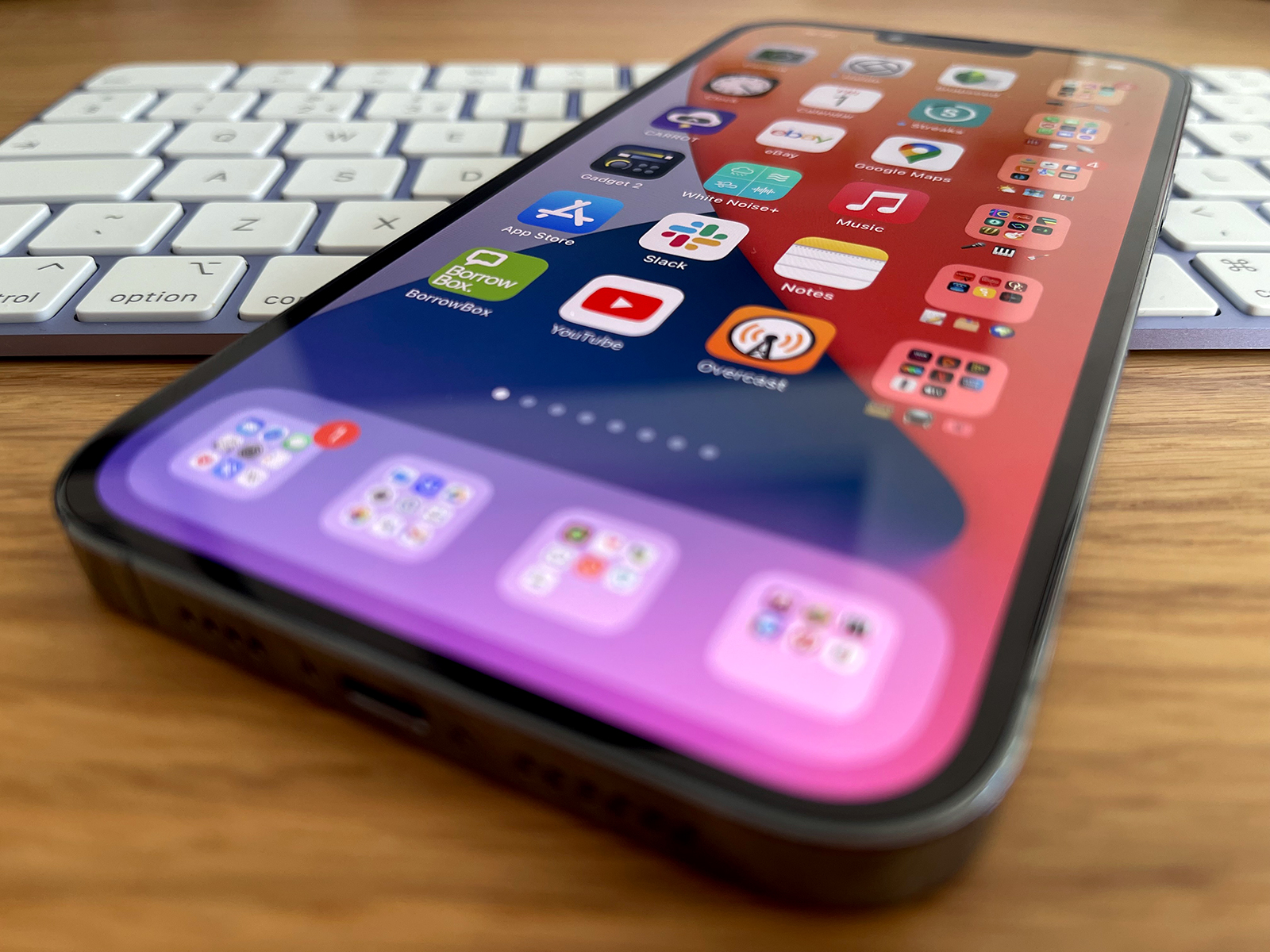 The sizeable 6.7in display has excellent colour reproduction and now peaks at 1000 nits outdoor brightness – 25% more than the iPhone 12 Pro Max, and too much for typical usage unless you hate your eyes. A more interesting update is apparent when you scroll. ProMotion has come to iPhone.
This isn't a straight 120Hz display, though, but one with a variable refresh rate that can drop all the way down to 10Hz. This brings advantages: films can play at native refresh rates; when little's happening, the refresh rate drops to conserve battery life; there's a 60Hz cap in low power mode; and at 120Hz, everything feels more fluid and text remains legible as you scroll.
Even then, you might not notice the difference at first – but you will on comparing the screen to one stuck on 60Hz, at which point that fixed refresh rate will be dead to you. Apple's late to this party, but has arrived in style.
Performance and battery: More power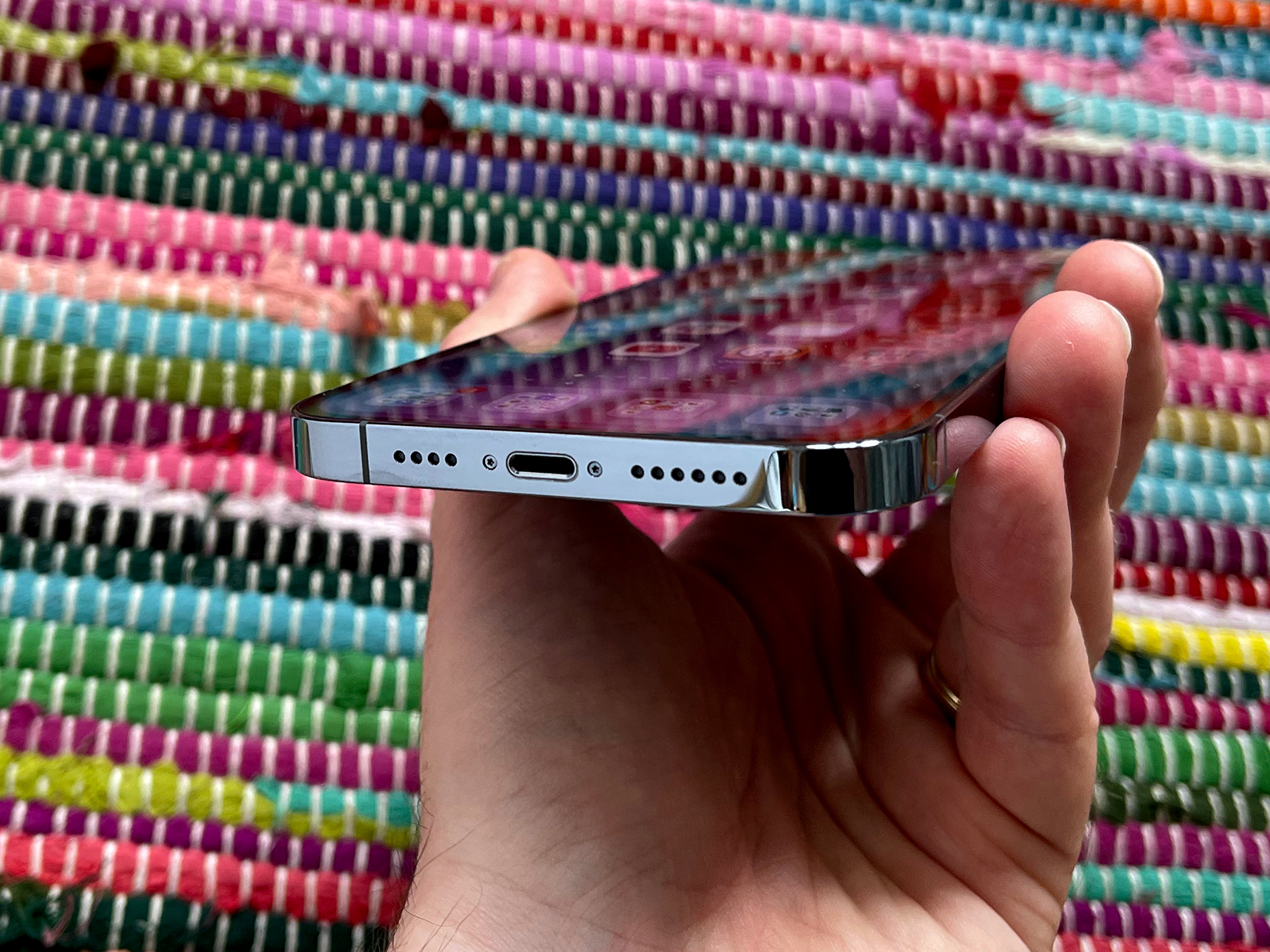 The A15 chip is industry-leading and wasn't fazed by any app or game we tested with it. But last year's A14 had so much headroom most people won't see big gains on moving up from an iPhone 12 Pro Max, nor from the extra GPU core the Pro gets over the vanilla 13. Those upgrading from earlier models, though, will be wowed by how this phone tackles high-end apps and games.

What everyone will notice is the improvements to the battery, which is bigger and more efficient. Our iPhone 12 Pro Max conked out part-way through a day of heavy use, but Apple reckons you get an extra two and a half hours out of the 13 Pro Max – and up to 24 hours of streaming video in all.
We decided against streaming a video for an entire calendar day, but the phone under heavy use did last at least 90 minutes longer than our 12 Pro Max. So this really is an 'all day battery' – unless you chew through it on 5G, playing games and using Zoom and ramping up the brightness to max, without any breaks.
Random observations
There's a 1TB storage option – overkill for most, but useful if you use your iPhone to shoot a lot of ProRes video.
But Apple's also stuck with Lightning. USB-C would be better for pro users in transferring large files and connecting to high-end kit.
The new camera bump means iPhone 12 Pro Max owners will need new cases. The thicker design means snug-fitting accessories might no longer fit.
The omission of Touch ID in the power button feels like a missed opportunity.
The Home indicator interferes with too many immersive apps and games and needs an off switch.
Apple iPhone 13 Pro Max verdict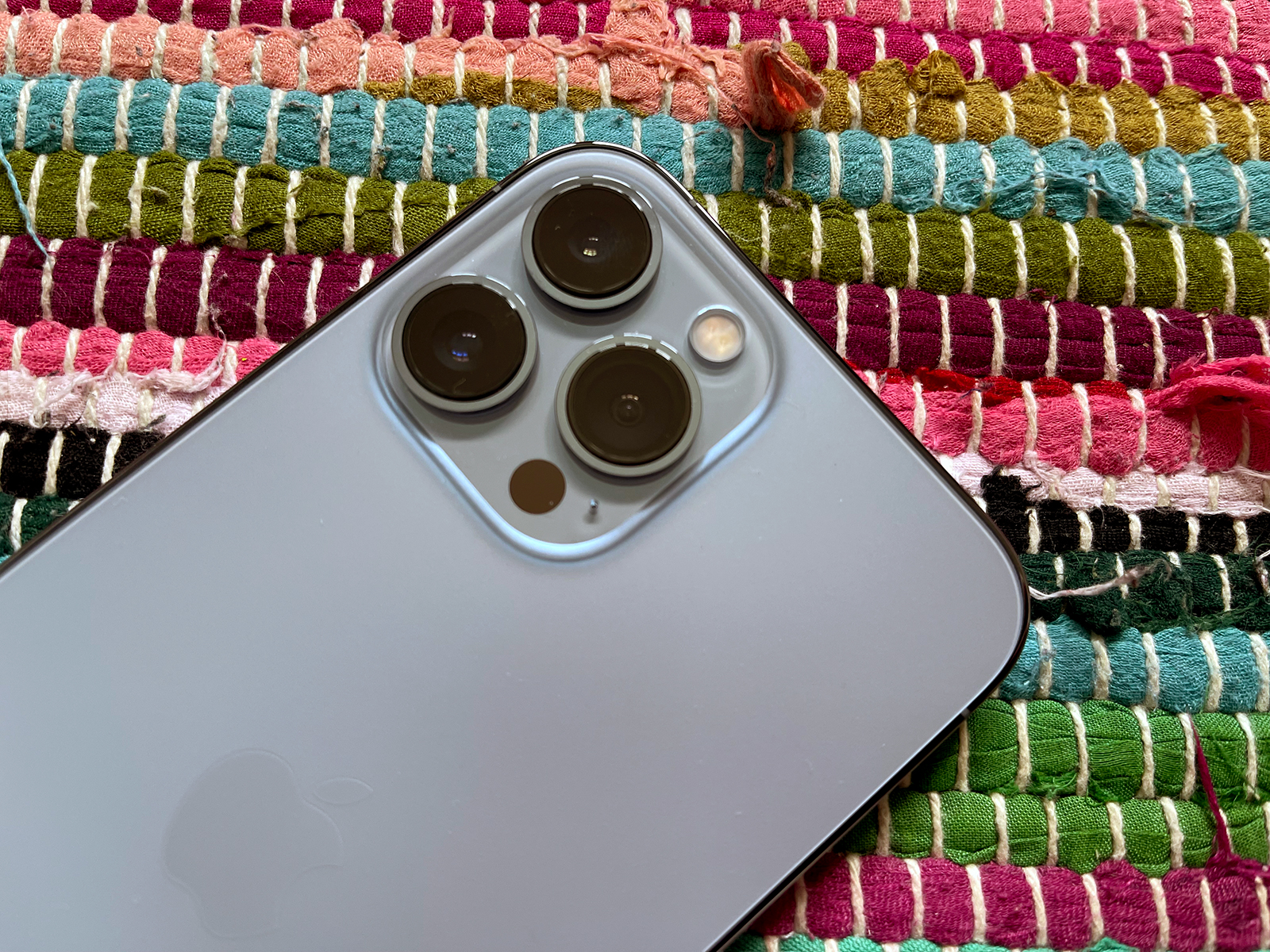 The iPhone 13 Pro Max is in many ways the best iPhone Apple's ever made. It has the biggest and best screen, a superb and industry leading camera system, a bigger battery, solid speakers, and more raw power than most people will ever need or use.
But it's also big, expensive and heavy. And this year, all the camera upgrades and a chunk of battery improvements come to the iPhone 13 Pro too.
So if you want the best Apple has to offer, this is your iPhone. But first weigh up whether you could do with a little less battery life, screen space and strain on your hands – and £100 extra in your pocket – because this year's iPhone 13 Pro is just as good.
Tech specs
| | |
| --- | --- |
| Colours | Graphite/Gold/Silver/Sierra Blue |
| Display | 6.7in 2778×1284 OLED HDR at 458ppi |
| Processor | A15 Bionic |
| RAM | 6GB |
| Storage | 128GB/256GB/512GB/1TB |
| OS | iOS 15 |
| Cameras | 12MP ƒ/1.5 wide, 12MP ƒ/1.8 ultra wide, 12MP ƒ/2.8 telephoto (3× optical zoom in) rear; 12MP ƒ/2.2 front |
| Battery | 4,352 mAh (est.) |
| Dimensions | 78.1×160.8×7.65mm |
| Weight | 238g |
| Connectivity | Lightning |
Stuff Says…
At a glance, little has changed, but camera and battery improvements alone make the iPhone 13 Pro Max a significant upgrade for fans of the biggest iPhone.
Good Stuff
First-rate cameras
Longer battery life
Superb large display
Unparalleled app ecosystem
Bad Stuff
Big, heavy and bulky
No USB-C connector
No Touch ID
Edges are a fingerprint magnet