Sony Xperia 1 III review
Can Sony's dream team do the double?
You've got to hand it to Sony: it knows its audience.
Rather than trying to be all things to all people, the firm's smartphones have evolved over multiple generations to become laser-focused towards its biggest fans, from photographers and cinephiles to music lovers and mobile gamers.
The Xperia 1 III is the latest, aiming to improve on last year's Xperia 1 II with some PlayStation-inspired gaming features, an improved display with a hat-tip to Bravia, sound tech courtesy of Sony Music that should please discerning audiophiles, and even more camera trickery borrowed from its Alpha digital imaging division.
The biggest new addition? A variable telephoto lens, which is meant to bridge the gap between the main snapper and a dedicated zoom for even more photo flexibility. Flagship features don't come cheap, though. Will Sony die-hards be willing to pay big bucks for hardware that puts the rest of the smartphone world to shame?
DESIGN & FEATURES: MONOLITHIC
Sony pretty much nailed the flagship look and feel with last year's effort, so hasn't felt the need to shake up the formula too much here – hence the 'Mark III' name. The screen bezels have got even skinnier, and the rear camera module has expanded to make room for the new variable telephoto lens, but otherwise the visuals haven't changed much.
It's still a glass and metal sandwich, like most flagship phones now, although the 21:9 aspect ratio, subtly rounded corners and trademarks like a physical shutter button for the camera help it stand out from rivals. The Gorilla Glass Victus front and frosted Gorilla Glass 6 rear are impressively scratch-resistant – but you'll still absolutely want to invest in a case to keep it looking pristine.
Dust and water won't be a concern, as the whole thing is IP65 and IP68 certified – even with a SIM tray that can be easily pulled out with a fingernail, and the faithful 3.5mm headphone port. The rest of the phone world might not love you any more, but Sony still does.
The power button once again doubles up as a quick-working fingerprint sensor, but its placement means lefties will want to register their index finger, while right handed owners can get by with a thumb. There's also a new Google button this time around, permanently dedicated to waking the virtual assistant and with no ability to remap it – at Google's insistence, we suspect.
DISPLAY & SOUND: THE BEST GETS BETTER
If you could accuse the Xperia 1 II of lacking anything in the display department, it was a high refresh rate – but it delivered just about everywhere else, with a 4K HDR OLED panel that would put a lot of big-screen TVs to shame for definition and colour accuracy.
Sony has remedied that for 2021, bringing a silky smooth 120Hz mode. It's a take-it-or-leave-it deal, with no form of variable refresh like you'll find on Samsung's latest Galaxy handsets. In our view it's worth the battery hit, as images, text and icons simply glide over the screen with every swipe or tap.
In pure hardware terms, this is the greatest screen you'll find on any smartphone. The 6.5in, 21:9 aspect ratio panel packs in a whopping 3840×1644 resolution, which is enough to play full resolution 4K movies without letterboxing, with BT.2020 support for HDR playback and no notch or hole-punch selfie camera obscuring your view. Sure, a lot of YouTube footage will still have black bars, but mobile Netflix binges have never looked better.
True 4K resolution only kicks in when playing UHD content, otherwise it defaults to an upscaled Full HD+ in the name of battery saving, but with the right footage the clarity on display can be jaw-dropping. The OLED panel means contrast is unparalleled, and a 10-bit Creator mode ensures colours are pinpoint accurate. Brightness is improved over the previous generation, too, so there's no issue seeing what's onscreen once you step outside. It's debatable whether it's worth cramming so many pixels into a screen this big, and most 1440p rivals aren't exactly short on definition, but there's no denying the Xperia 1 III is a treat for the eyes. The ears too, now we think about it. The full-range stereo speakers have been tweaked to chuck out 40% richer bass than before, so you can crank the volume and enjoy streaming video without needing to reach for a pair of headphones. Tonal balance is impressive, and doesn't favour one particular musical genre over another. DSEE upscaling and Hi-Res audio support also make critical listening a real joy, whether you've got a library of lossless FLAC files or prefer to stream from Spotify.
CAMERA: UP PERISCOPE
Speed might have been king last year, but this time around Sony has focused on flexibility, giving the Xperia 1 III a pericopic telephoto lens on top of the existing selection of snappers.
Moving lens elements mean the one sensor can deliver two separate focal lengths, swapping between 70mm and 105mm (essentially 2.9x and 4.4x optical zoom) without any hit to image quality. It means you get four focal lengths to play with from three cameras, instead of needing four bespoke sensors like Samsung does for the Galaxy S21 Ultra.
The 27mm, 16mm ultrawide and variable telephoto each use a 12MP sensor with dual pixel PDAF, partnered with a 3D time-of-flight sensor for real-time autofocus and object tracking. The main and zoom lenses also get optical image stabilisation, and the whole camera array uses a Zeiss T* lens coating, which helps cut down on light flares and unwanted reflections.
That sounds like a lot to take in, but Sony has made things easier for 2021 with a streamlined camera app. The Xperia 1 II had two separate apps, with all the clever stuff hidden in Camera Pro, but now there's just one, which defaults to a Basic shooting mode for point-and-shoot snaps. An onscreen mode button lets you quickly switch to the more advanced Auto, Program and Manual modes for fine-grain adjustment.
Photography fans will have a field day with the number of options, from shutter speed and continuous shooting to metering modes and eye-tracking autofocus, but there's plenty here for more novice users too. The Basic mode lets you choose between zoom levels rather than focal lengths, and puts bokeh blur and continuous shooting just a tap away. Still, you'd only be scratching the surface if you only use the Basic mode, at which point you have to ask whether such a capable camera is right for you.
Rather than mess around with pixel-binning and downsampling using sensors with massive pixel counts, Sony has stuck with its tried-and-tested 12MP sensors, which can be processed at such blinding speed you can shoot at an uninterrupted 20 frames per second. For shooting action scenes, few smartphones get anywhere close to matching the Xperia.
All three sensors deliver excellent clarity, with an impressive amount of natural bokeh from the 70mm lens in particular. Detail does begin to drop off once you push beyond 105mm and into digital territory, even with some clever processing algorithms lending a helping hand, meaning the Galaxy S21 Ultra's 10x optical snapper still has the edge for zoom, but in many scenes the Xperia is on par with both Samsung and Apple's best efforts. Having autofocus on the ultrawide snapper even gives it an edge over the latest iPhone.
Sony's smartphones usually stick to more true-to-life colours, and that's still the case here. It can make some scenes look flatter than they might on rival handsets, with muted HDR processing, although it's more realistic than the overdone efforts of Apple and Samsung. Exposure is also brilliantly controlled in the Basic and Auto modes. Noise creeps into night mode shots, and Google's algorithms still deliver cleaner images, but unless you're shooting in total darkness, a reasonably steady hand can still get some great results.
PERFORMANCE & SOFTWARE: PACE-SETTER
No surprises here: the Xperia 1 III is packing the best smartphone silicon available right now, the Snapdragon 888.
Qualcomm's octa-core chip can handle anything from the Google Play Store you'd care to throw at it, and is paired with a meaty 12GB of RAM to cope with some major multitasking. We couldn't spot any signs of slowdown at any point, with super silky home screen animations and rapid loading of almost every app. It's comfortably on par with the very best 2021 smartphones.
Sony's custom version of Android is fairly light on extras, so isn't a resource hog, and largely leaves Google's OS features in their usual place. Swipe up for apps, down for the notification tray and across for the Google feed. The optional floating shortcut bar returns, which can be useful if tiny hands find the 21:9 aspect ratio a touch too tall.
There's enough GPU grunt to play frantic 3D shooters like Call of Duty Mobile at their maximum detail settings, even while recording your gameplay in the background. Sony's Game Enhancer software can now automatically save the last 30 seconds of footage, which is basically the smartphone equivalent of the PS4's Share button – and with 256GB of on-board storage, you'll be able to clip a lot of highlights before you run out of room.
BATTERY LIFE: POWER BY THE HOUR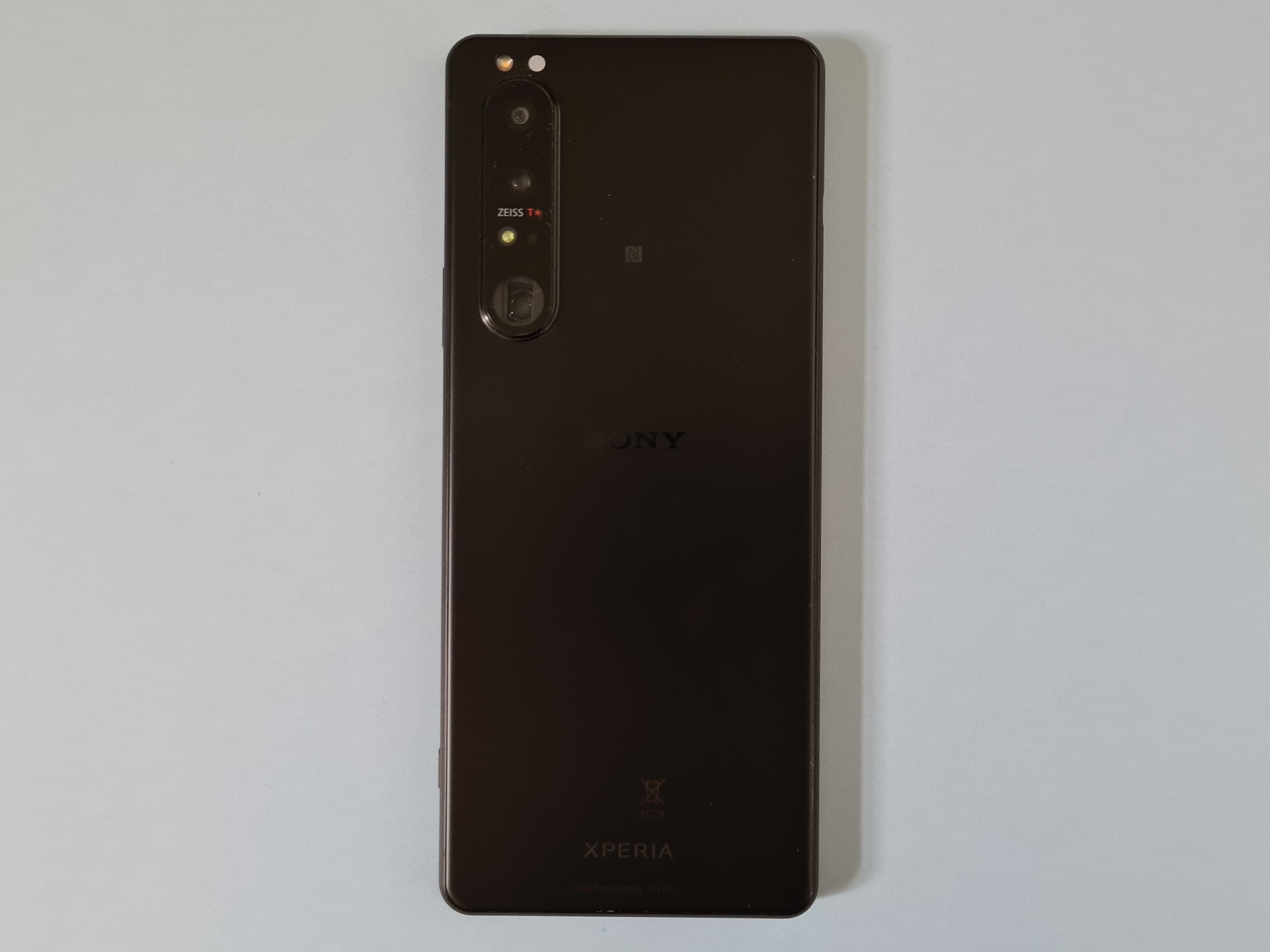 Even with some effective power saving settings, last year's Xperia 1 II merely 'made do' with a 4000mAh battery. It would get you through the day, but not much more. The flagship phone world has moved on, and its successor has followed suit with a more generous 4500mAh cell, which is better suited to juicing up that energy-chugging 4K HDR display.
Do you mostly stick to social scrolling, music streaming and snapping stills? Then you'll comfortably last an entire day away from the mains, with some power left in reserve. Gaming and HDR video playback take a much bigger hit, as can recording 4K footage, but no more so here than on rival handsets.
Wired charging has stepped up to 30W, courtesy of the bundled power brick. This might not be quite as speedy as OnePlus' 65W Warp Charge, but is still good for a 50% top-up in 30 minutes – putting it on par with both Apple and Samsung, which don't get a plug in the box any more. You still get super-convenient wireless charging, only now you can reverse the flow and top up your other gadgets if you've got electrons to spare. Very handy if you're rocking a pair of WF-1000XM4s but have drained them dry because of a serious Spotify addiction.
SONY XPERIA 1 III VERDICT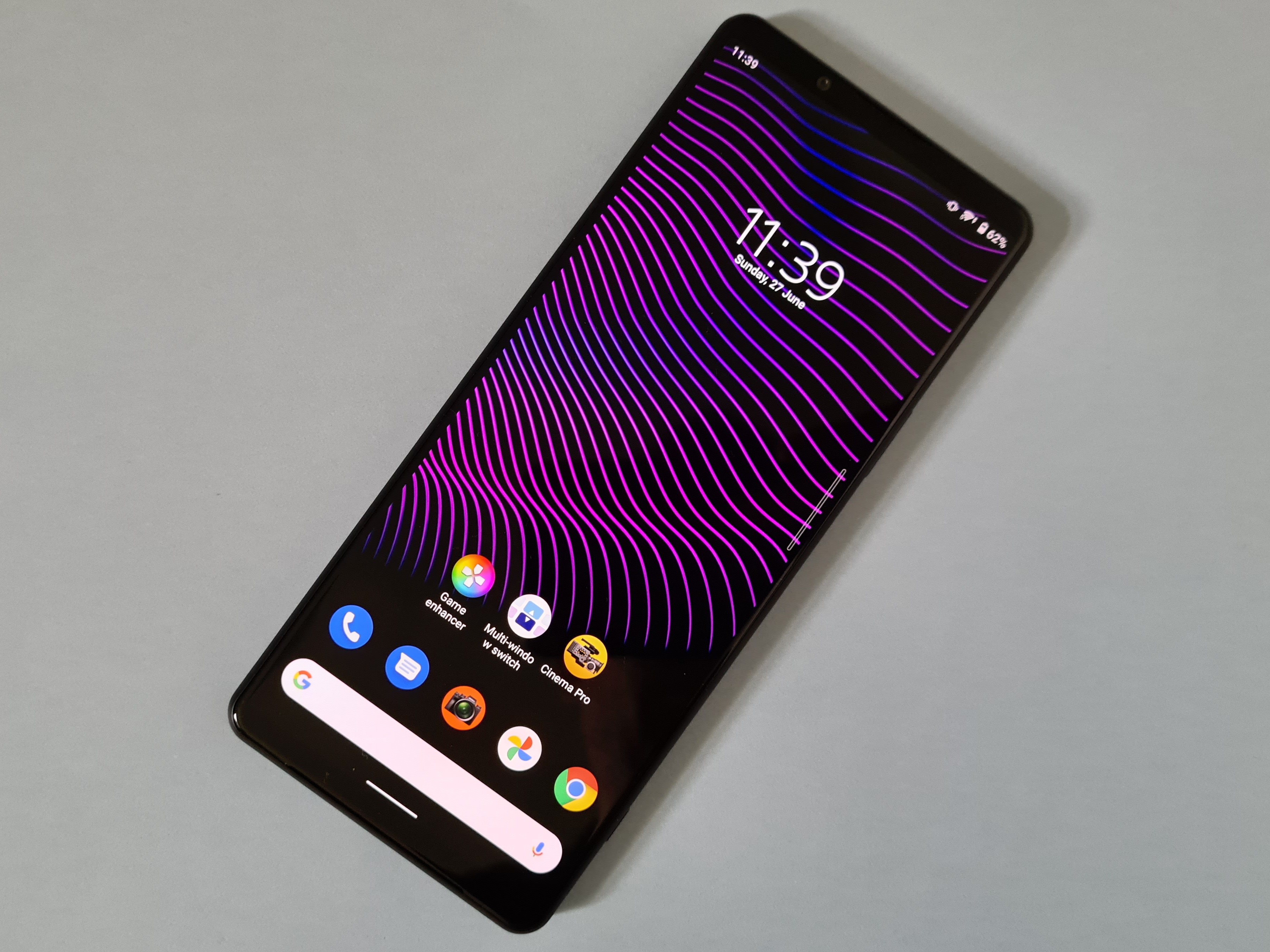 Do you hate the idea of compromise?
Buy an Xperia 1 III. It doesn't know the meaning of the word. By once again pooling the efforts of its different divisions, Sony has delivered a truly flagship handset. It has a sublime display, a set of cameras on par with more fine-grain control than most DSLRs, and a feature list longer than a post-Brexit passport queue.
A bigger battery and 120Hz screen refresh rate even fix its predecessor's few missteps. As before, though, some might say screen specs like these are overkill in a phone. Not everyone knows the difference between aperture priority and exposure compensation, either.
Apple and Samsung are arguably more novice-friendly, despite commanding the same hefty price premium for their top-spec handsets. Android fans who like their top-end tech to be easy to use might be better served by a Galaxy S21 Ultra. Still, if specs matter most, the Xperia 1 III has undeniable appeal.
Tech specs
| | |
| --- | --- |
| SCREEN | 6.5in, 3840×1644 OLED w/ 120Hz refresh rate, 21:9 aspect ratio, HDR BT.2020 |
| CPU | Qualcomm Snapdragon 888 octa-core |
| MEMORY | 12GB RAM |
| Camera | 12MP, f1/.7 24mm (OIS) + 12MP, f/2.3 70mm / f/2.8, 105mm variable telephoto (OIS) + 12MP, f/2.2, 16mm + 0.3MP time-of-flight rear w/ OIS, LED flash. 8MP, f/2.0 24mm front |
| Storage | 256GB on-board, microSD expansion |
| Operating System | Android 11 |
| Battery | 4500mAh non-removable |
| Dimensions | 165x71x8.2mm, 186g |
Stuff Says…
More multi-division Sony greatness, with a seriously impressive screen and pro-level camera abilities. Photo novices might find it difficult to master, but no rival has such comprehensive out-of-the-box ability
Good Stuff
Astonishing display
Ultra-speedy camera
No-compromise feature list
Bad Stuff
Pro camera modes may be lost on novice snappers
Seriously premium price