Google Pixel 6 review
Up close and personal with Google's latest Pixel - an ace flagship at a decent price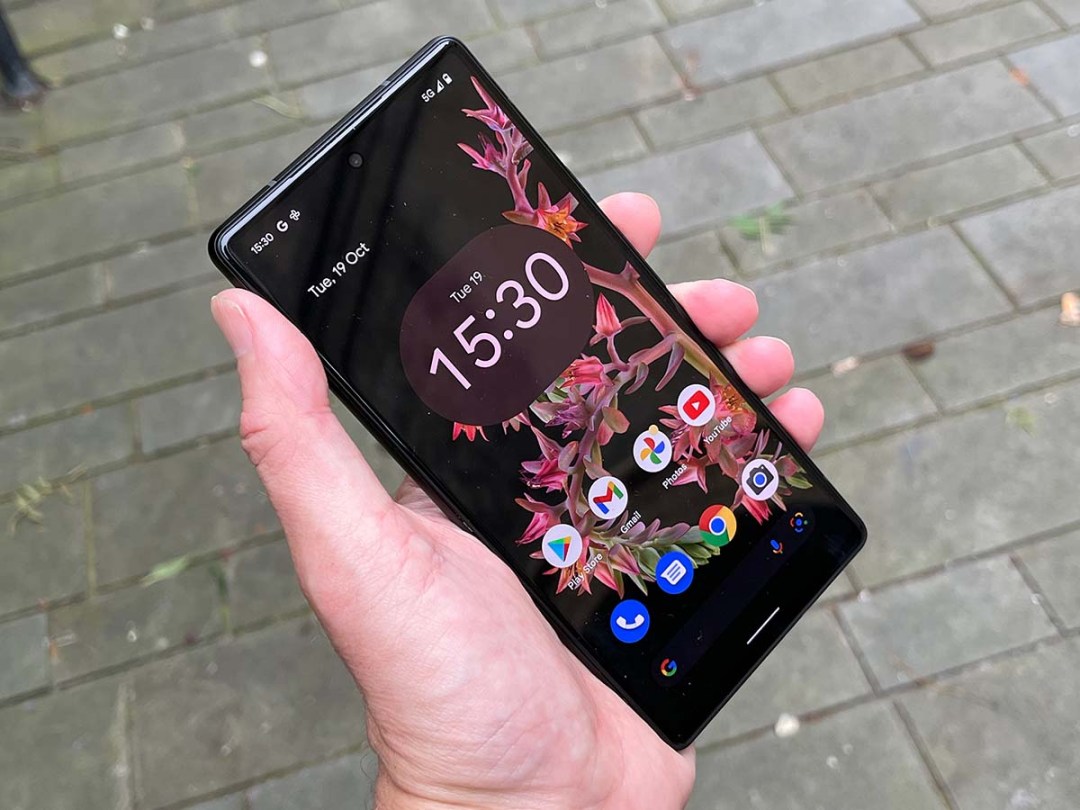 The 6.4-inch Pixel 6 is a formidable phone when you first get it out of the box – at 207g it's noticeably 30g heavier than the 6.1-inch iPhone 13 we've been testing recently and feels very hefty in the hand. It certainly looks very much like we expected from the initial summer reveal and subsequent leaks.
Although, there's plenty more to say below, this is a flagship Android phone to be cherished and the price is extremely compelling, starting at £599 for the 128GB version, there's a 256GB version, too which will cost £100 more. The Pixel 6 Pro costs a considerable £250 more at £849.
Design and software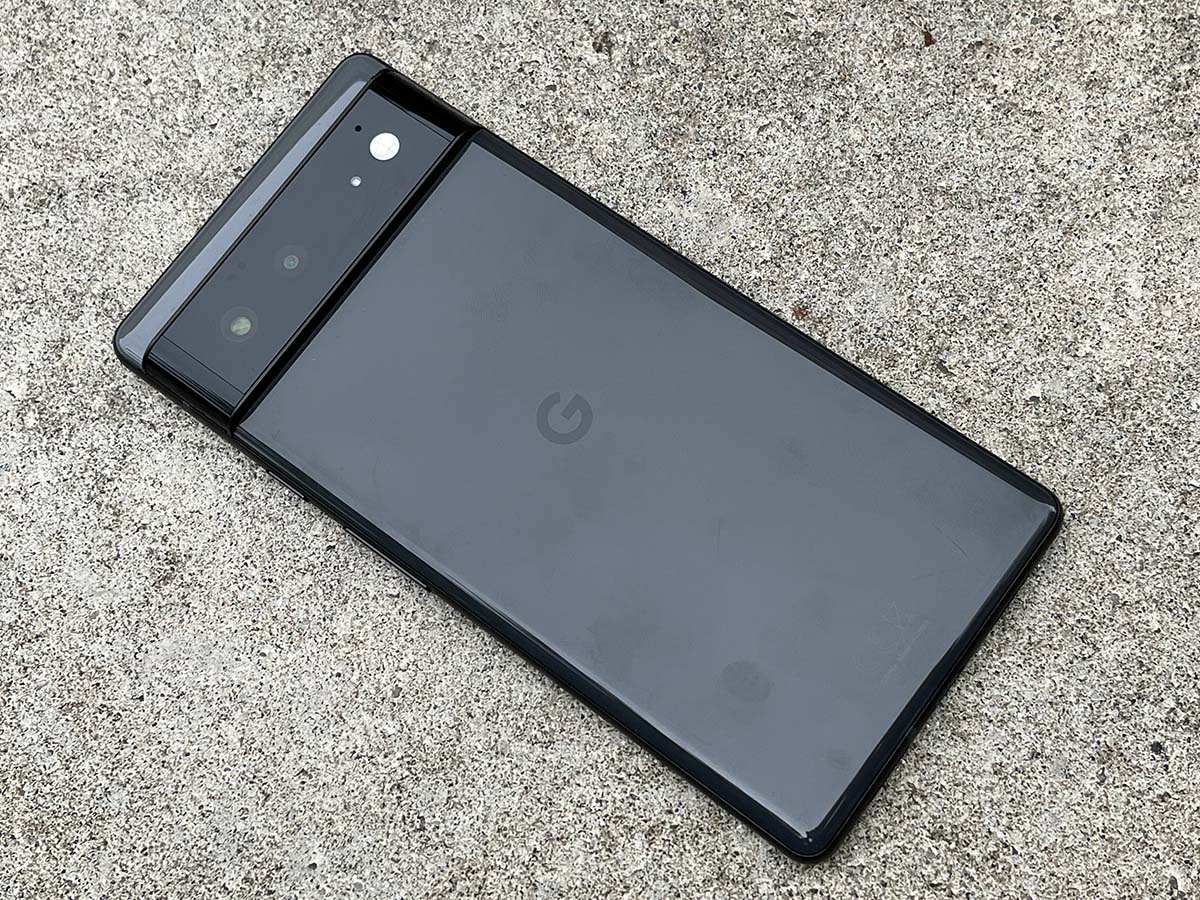 Firstly, the software is slick – very slick. And the hardware comes together to make a supreme, vanilla Pixel experience you can't really get with other Android phones.
We were hoping Google would have sent us either Sorta Seafoam or Kinda Coral (yes, really) but we had to settle for the Stormy Black. Presumably this is the model that will be in the most plentiful supply. It's smart, but it doesn't stand out from the crowd because the camera bar (yes, that's its name) doesn't contrast with the body.
Android 12 has been given plenty of design tweaks, too – changing the wallpaper also changes other elements of the system to match and this can look really rather striking. It's a theme in the same way you've been able to apply themes to Android for years, but even so – it looks great.
Cameras and display
The Pixel 6 sticks with a 90Hz OLED display compared with the 120hz variable refresh rate panel on the Pixel 6 Pro. But it's no cheap alternative; it's pin sharp, colours look great and motion is smooth.
We're going to reserve judgement on the cameras until our full review appears, but the shots we've taken so far are nicely balanced. We do bemoan the Pixel 6's lack of a telephoto lens though, but if you want that you need to opt for the Pixel 6 Pro of course.
Specs and performance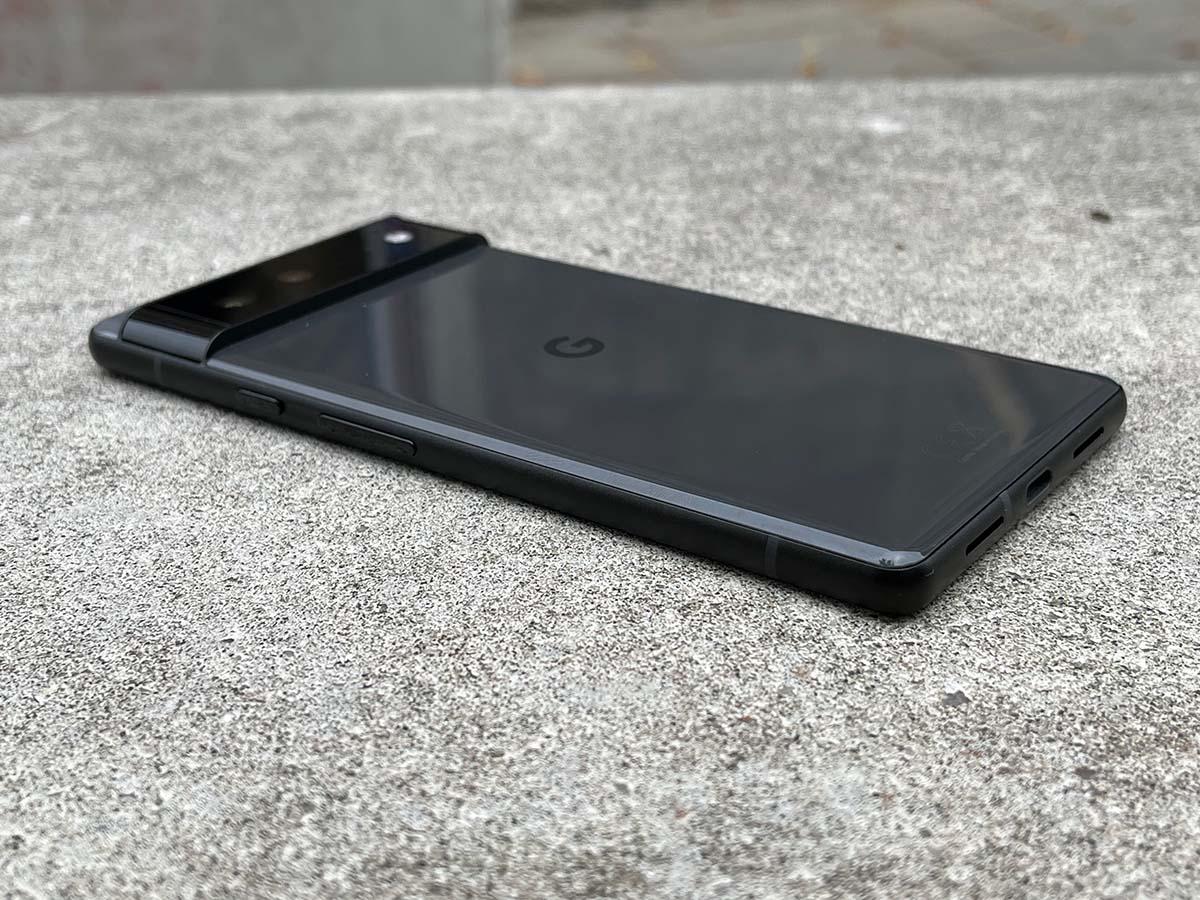 Google hopes that the move to its own processor will give the Pixel 6 series the bump it needs to marry up its hardware and software in the same way that Apple has managed. The sales figures for Pixel devices are tiny compared with the likes of Apple and Samsung and Google will hope that it can reverse that with future software enhancements only available on Pixel. This is surely a long-term play.
An example of that is the magic eraser feature to remove people and objects in your shots. It's like Adobe Photoshop's scarcely believable Content-Aware Fill and is the result of some supreme AI capability in the chipset.
Fast charging is on board, but because Google has joined the throng in not including a charging plug, it's unlikely many will achieve it – you need Google's 30W charging plug.
Verdict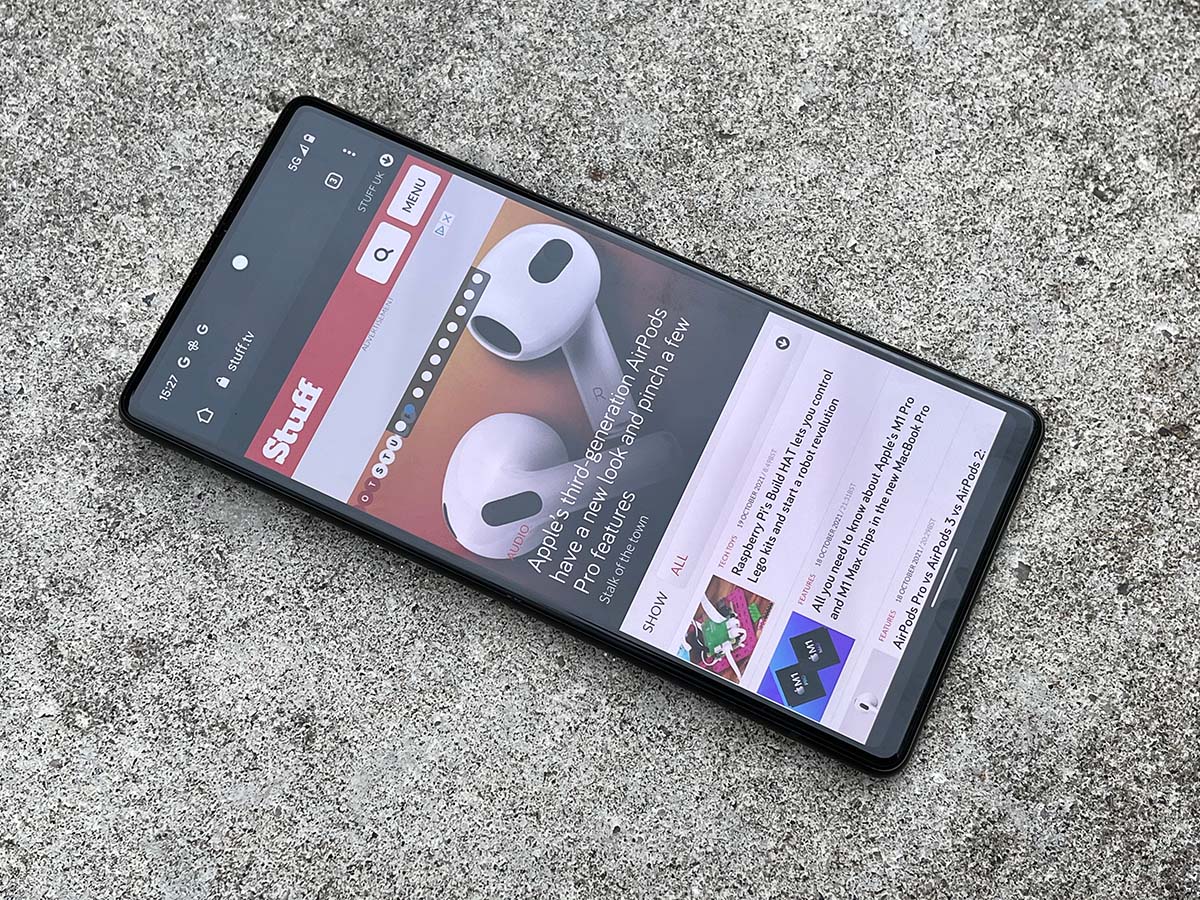 The Pixel 6 is a formidable Android phone at a very compelling price point. Could this be the turning point for mass take-up of Google's stock Android devices? Let's hope so, because it would be a massive shame if this didn't prove a big seller. It's great to use and offers plenty of bang for buck. You might not get a variable refresh rate up to 120Hz with the standard model, but the screen is terrific, too.
Stuff Says…
A formidable Android phone at a very compelling price point
Good Stuff
Well-priced
Years of updates
Striking design
Bad Stuff
No telephoto
No variable refresh rate