PlayStation Portal: everything we know about the new PSP 'remote player' handheld
A new handheld console from PlayStation is coming. Will it be a worthy successor to the Vita or PSP?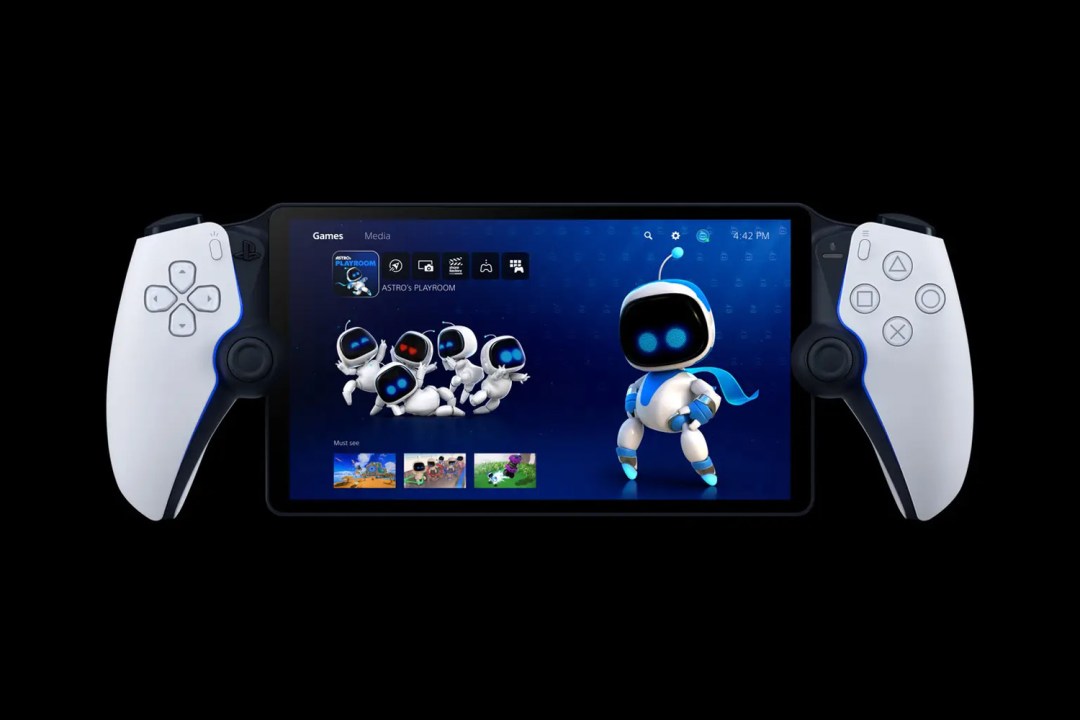 A new handheld Playstation console is coming. And that PlayStation handheld has now been officially named as the PlayStation Portal, which Sony calls a 'remote player' in a new blog post.
While a potential PlayStation Pro or Slim, has long been rumored, the device – codenamed Project Q – was officially announced on 24 May during a PlayStation Showcase. Now, we have a full name – PlayStation Portal.
The PlayStation Portal release date has been set for 15 November 2023. We also have a PlayStation Portal price – and it's better than we'd hoped – at $200/£200.
There's a one month exclusive pre-order period on PlayStation Direct. Other retailers will be able to open their pre-orders on 29 September 2023.
Only certain countries have pre-orders available – the U.S., UK, France, Germany, Austria, Belgium, Luxembourg, the Netherlands, Italy, Spain and Portugal. Canada and Japan will also be able to join the party from 29 September.
We'll likely get a more in-depth look at the Playstation Portal at the 14 September State of Play. For now, here's everything else we know about PlayStation Portal so far.
What is the PlayStation Portal?
The project formerly known as 'Q-Lite' began life as an exclusive report from Insider Gaming. On 5 April, the publication caught wind of a purported new handheld PlayStation device in the works at Sony. This device? The Q-Lite, so went its codename.
We now have confirmation that Q-Lite, or 'Project Q' is coming. And, as PlayStation said in a tweet, Project Q is designed for playing games already installed on your PS5.
The handheld device makes it possible to play PlayStation games downloaded to your console on the move. As we saw during the showcase, that will soon include Marvel's Spider-Man 2, a Metal Gear Solid 3 remake and Alan Wake 2.
Sony says it "brings the PS5 experience to the palm of your hand.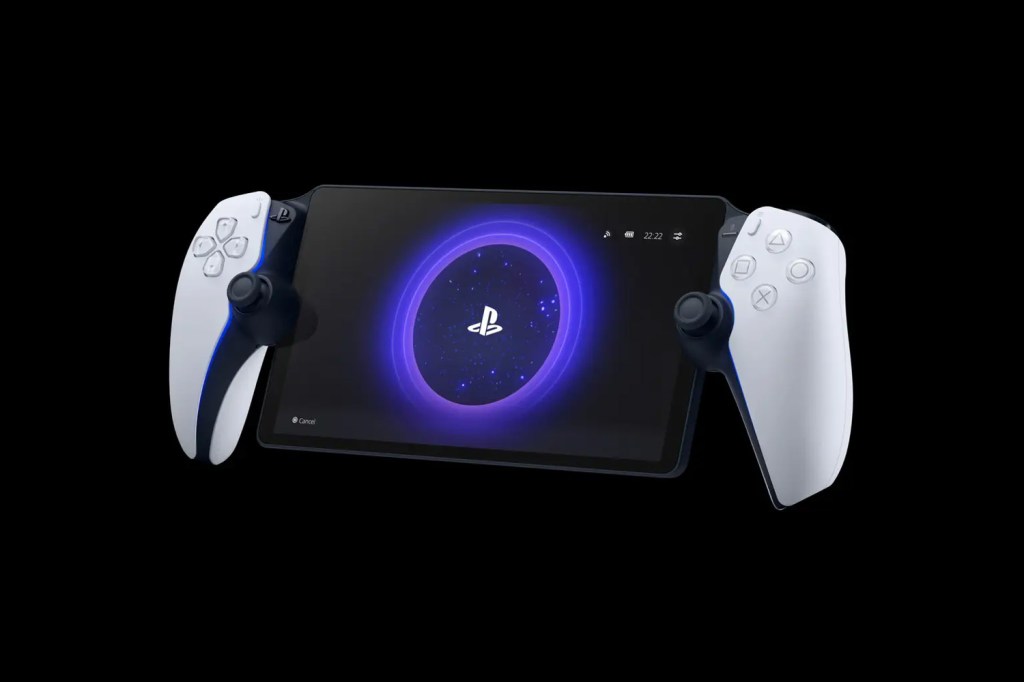 What can we expect?
The next evolutionary stage in handheld gaming? A worthy successor to the Vita or PSP? A vessel for playing your favourite games on the move, but without an internet connection? Not quite.
PlayStation Portal is designed primarily for the PlayStation's Remote Play feature. That means it won't do cloud streaming. And much like the PS VR2, you'll also already need a PS5 to use it.
Sony says it has already started testing its cloud capabilities. The company stated that it is tinkering with cloud streaming for PS5 games, and there are plans to add this to its PlayStation Plus Premium tier. This will allow gamers to play games without having to download them. It will also be available to players using PS Remote Play.
Specs and operating system details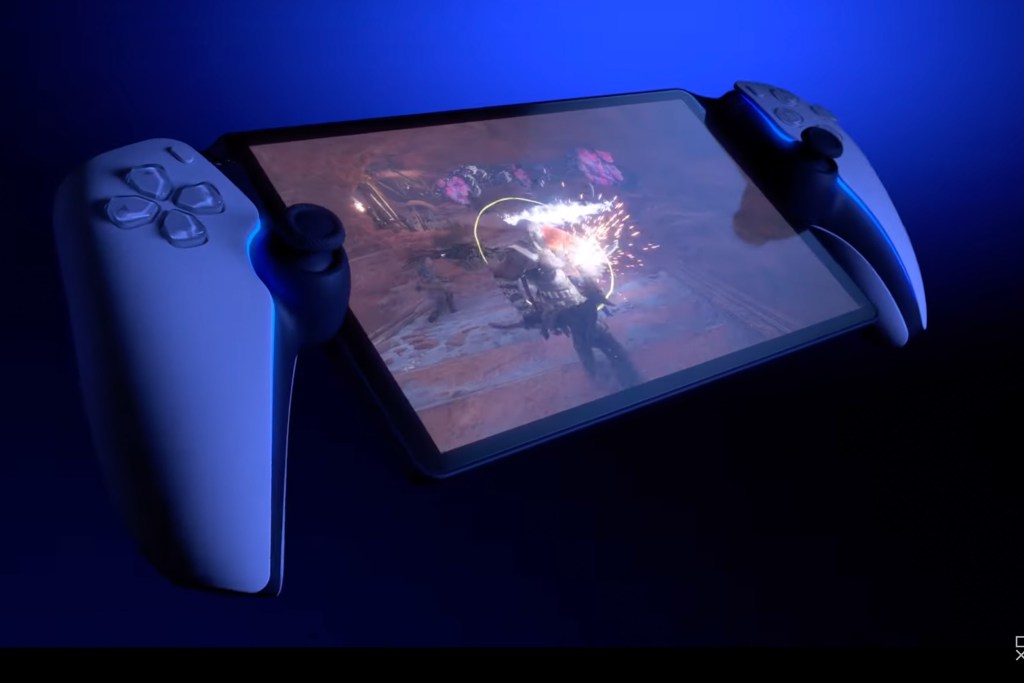 PlayStation Portal comes with an 8in LCD touchscreen that will deliver "crisp visuals and smooth gameplay streamed from your PS5 when you're away from your TV," says Sony. It adds Portal will provide "a high-definition visual experience that's expected from the high-quality games created by world-class developers."
That's certainly an improvement on the Switch's 6.2in screen, and even beats the Steam Deck's 7-incher. It'll run games at up to 1080p and 60fps over Wi-Fi.
Leaked videos and pictures of a prototype unit have revealed Project Q runs Google's Android OS, albeit with a bespoke Sony UI sat on top. It's not clear right now if you'll be able to download other streaming services via the Google Play Store, or if it'll be locked down to PlayStation content exclusively. Modders and tinkerers will also be keen to see if they can use it for emulation, and it's not impossible to imagine we'll see one running Xbox Cloud Streaming in the future.
The device also looks like a DualSense controller, albeit one cut in half with a giant screen in the middle of it. And Sony says "it includes the key features of the DualSense wireless controller, including adaptive triggers and haptic feedback." Of course, this depends on the game itself being compatible.
Until we get our hands on one, it's hard to determine comfort factor or playability. We'll update this article with that information as we get it.
Will Portal always need Wi-Fi to stream games?
Project Q isn't entirely a standalone device. Rather, it's a sidekick for your PS5. But yes, this device would require constant connectivity to the internet, with Sony recommending a minimum connection speed of 15Mbps. Remote Play can be used outside of your own home.
Portal will only be able to play games already downloaded on your PS5 at first. Sony clarified this in its August 2023 blog post: "games that are streamed through PlayStation Plus Premium's cloud streaming, are not supported."
It adds: "PlayStation Portal is the perfect device for gamers in households where they might need to share their living room TV or simply want to play PS5 games in another room of the house. PlayStation Portal will connect remotely to your PS5 over Wi-Fi**, so you'll be able to swiftly jump from playing on your PS5 to your PlayStation Portal.
PlayStation Portal can play supported games that are installed on your PS5 console and use the DualSense controller. It also includes a 3.5mm audio jack for wired audio. PS VR2 games, which require the headset, and games that are streamed through PlayStation Plus Premium's cloud streaming, are not supported.
But Sony has made its intentions clear in improving its cloud streaming service, so a later update isn't totally out of the question.
More details on other new PS5 accessories
Sony has also confirmed details of the Pulse Elite and Pulse Explore – the latest PlayStation wireless headset and earbuds. Sony previously teased these. They both use custom-designed planar magnetic drivers. They're able to offer lossless audio, says Sony, thanks to PlayStation Link, a low latency, lossless audio tech that is able to easily switch between multiple PlayStation Link hosts such as a PS5 with the USB adapter and PlayStation Portal.
Pulse Elite offers lossless audio (yes, really) and comes with a retractable boom mic and AI-enhanced noise-filtering of background sounds. A charging hanger is also included. It'll cost $150/£130.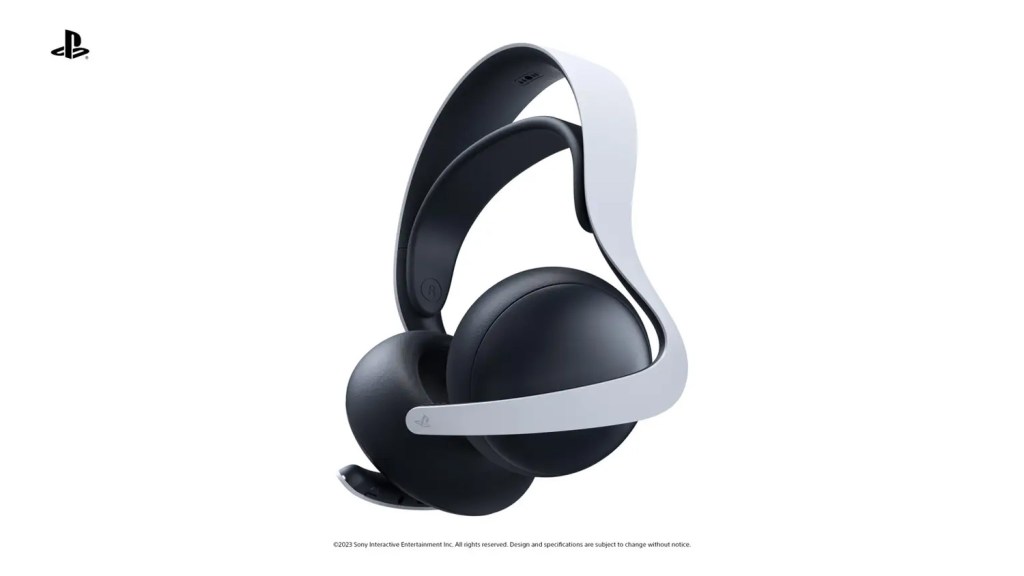 Pulse Explore is PlayStation's first set of wireless earbuds with similar background noise filtration. They also offer lossless audio and come with a charging case. They'll cost $200/£200.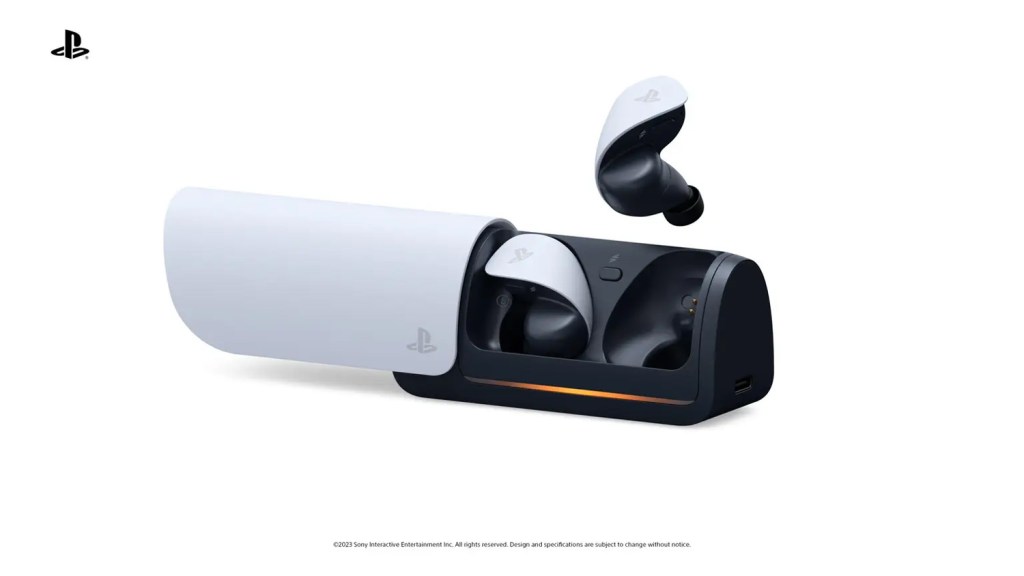 Also read: The 23 best PlayStation 5 games to play today