Oppo Find X6 Pro review: forbidden fruit that tastes great
China-only flagship delivers bokeh brilliance from a camera that's beyond capable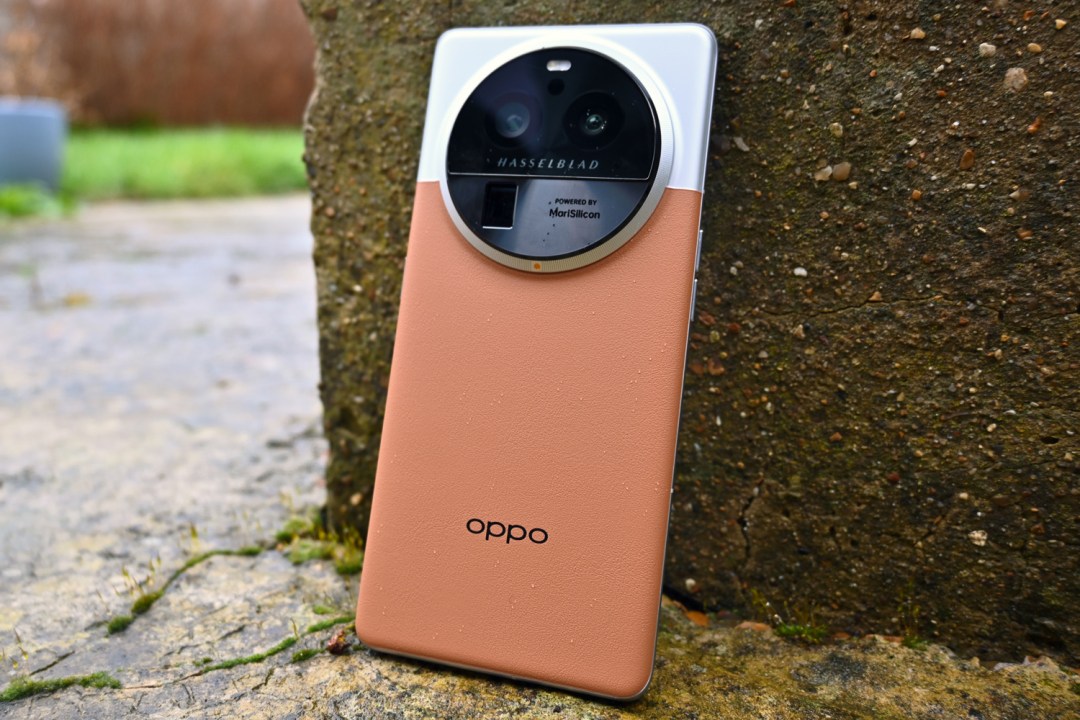 We're barely four months in and 2023 is already shaping up to be the year of the killer cameraphone. The 200MP Samsung Galaxy S23 Ultra majored on detail, and the Xiaomi 13 Pro delivered dreamy bokeh blur. Now Oppo wants to join in with the Find X6 Pro, a phone it says has no 'main' camera – just a consistent experience across its wide-angle, ultrawide and periscope telephoto lenses. But when one of them happens to use a 1-inch sensor, which dwarfs pretty much everything else in the phone world, you know it means business.
It also builds on last year's excellent Find X5 Pro with one of the brightest screens ever seen on a smartphone, incredibly quick charging, and top-tier performance. Hasselblad has even returned to lend a helping hand on the photography front. Seems like everything we could want from a flagship phone, right?
Everything, that is, except global availability. Right now, the Oppo Find X6 Pro is exclusive to China, and the firm won't say if it will launch elsewhere later down the line. With that in mind, is there enough here for impatient Westerners to go to the hassle of importing one?
Design & build: that's a wrap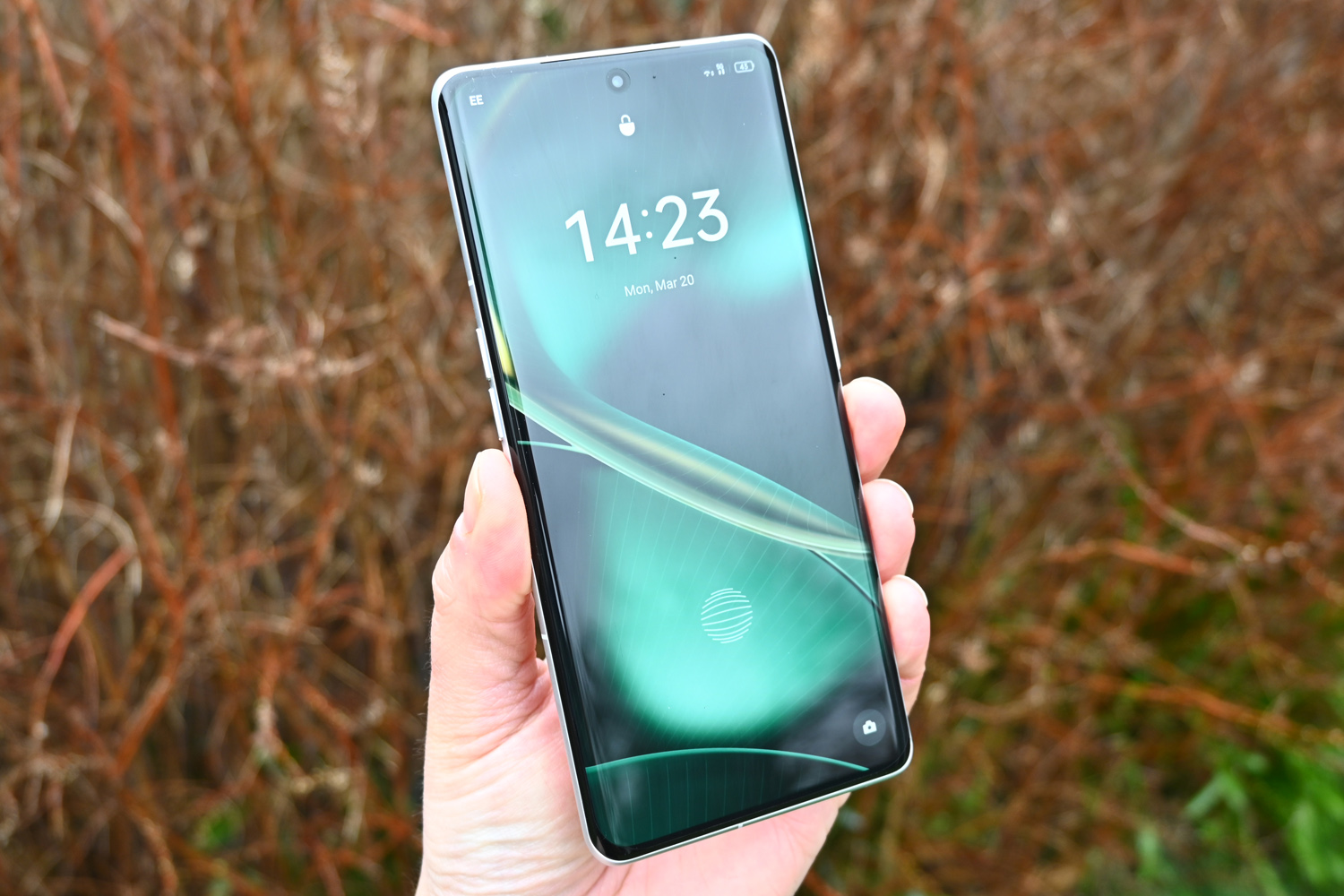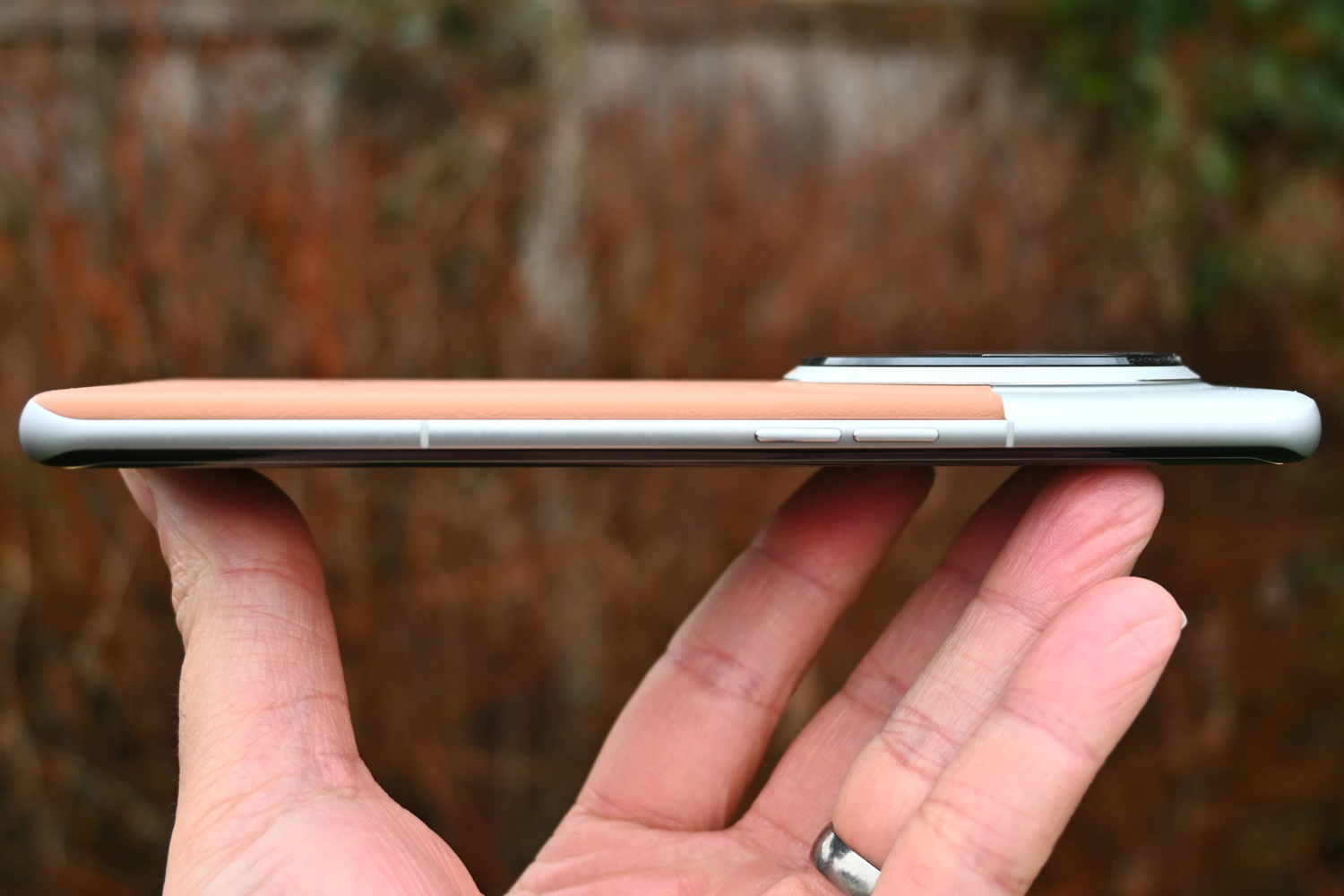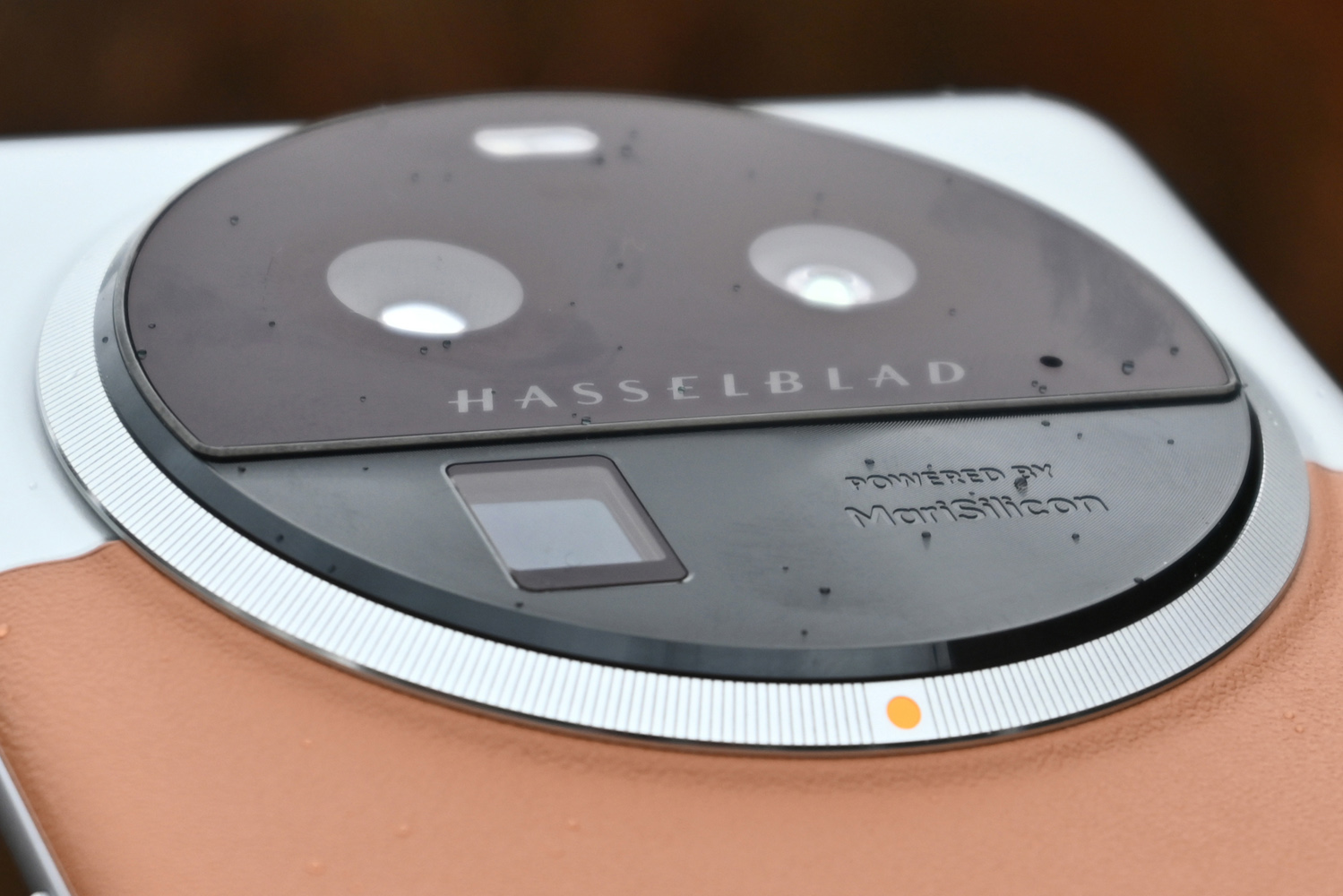 With a mix of vegan leather and matte glass set into a bare aluminium frame, the Find X6 Pro is a real statement smartphone. It reminds us a little of Hasselblad's decade-old Lunar compact system camera, and is Oppo's first leather-wrapped handset since 2020's Find X2 Pro. The green and black versions, which swap leather for an all-glass rear and go with colour-matched metal frames, are undeniably premium too.
Whichever colour you go for (hint: it should be the leather one), the rear of the phone is absolutely dominated by the circular camera bump. It sticks out a fair bit, though not enough to catch on your pockets every time you go to grab it, and the central position keeps the phone balanced in your hand.
Should it take an accidental spill, the Gorilla Glass Victus 2 glass covering the front of the phone should be sturdy enough to survive a 1m drop onto hard ground. The rear uses Gorilla Glass 5, which isn't quite so impact-resistant, so it makes sense to fit the protective cover included in the box. The Find X6 Pro is also IP68 water and dust resistant, so will be able to withstand a dunking.
Even with edges that curve neatly toward the frame, the giant display means this is an imposing handset. It weighs in at 219g, which is still lighter than an iPhone 14 Pro Max, but you're not going to forget when it's sat in a trouser pocket. The sensible screen aspect ratio makes it comfortable enough to hold in one hand.
Like most modern phones, you won't find a 3.5mm headphone port or microSD card slot here – but Oppo has included an IR blaster, for controlling tech like TVs and air conditioners without having to hunt for a specific remote. It's a niche addition, but one we're happy to see stick around.
Screen & sound: seen the light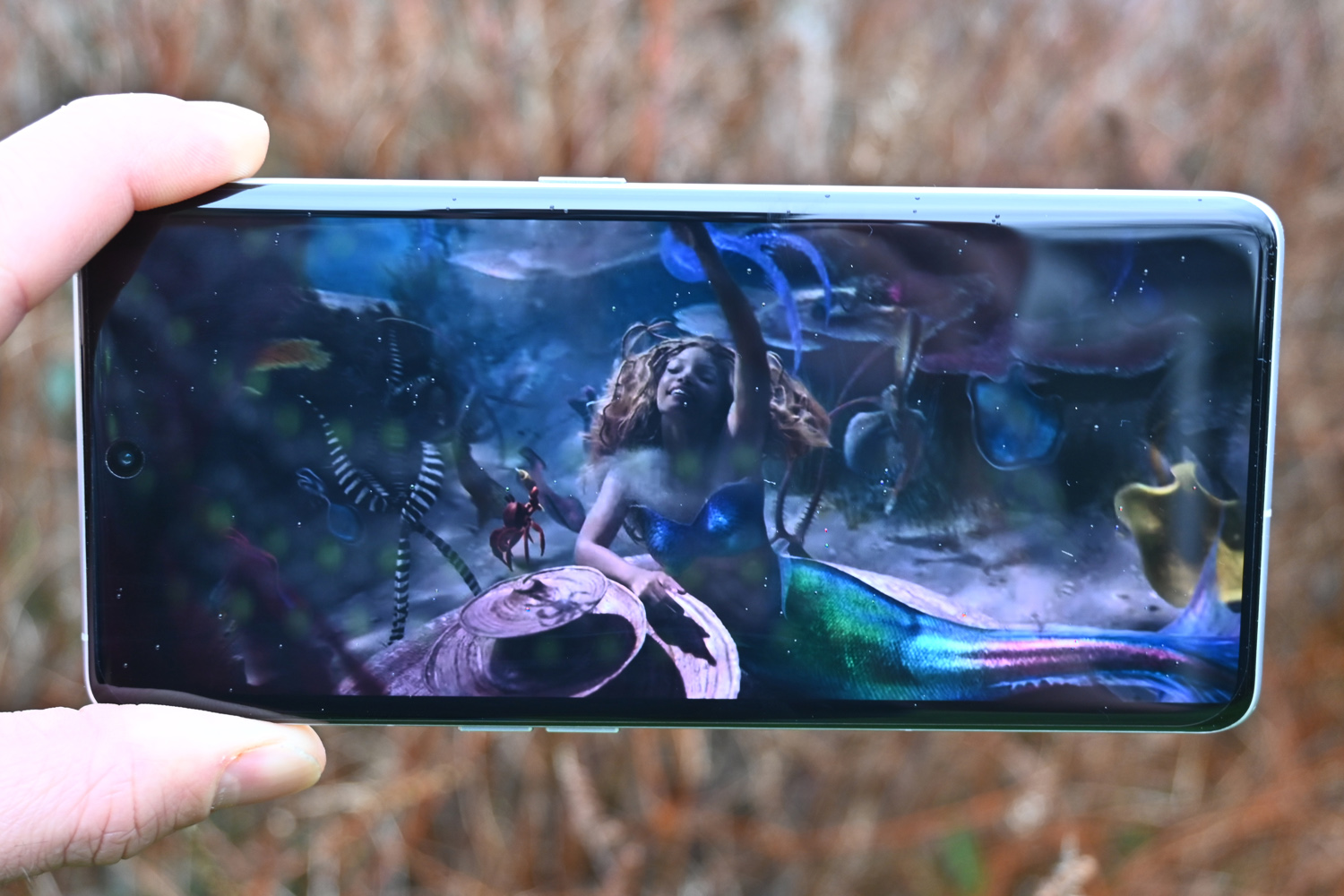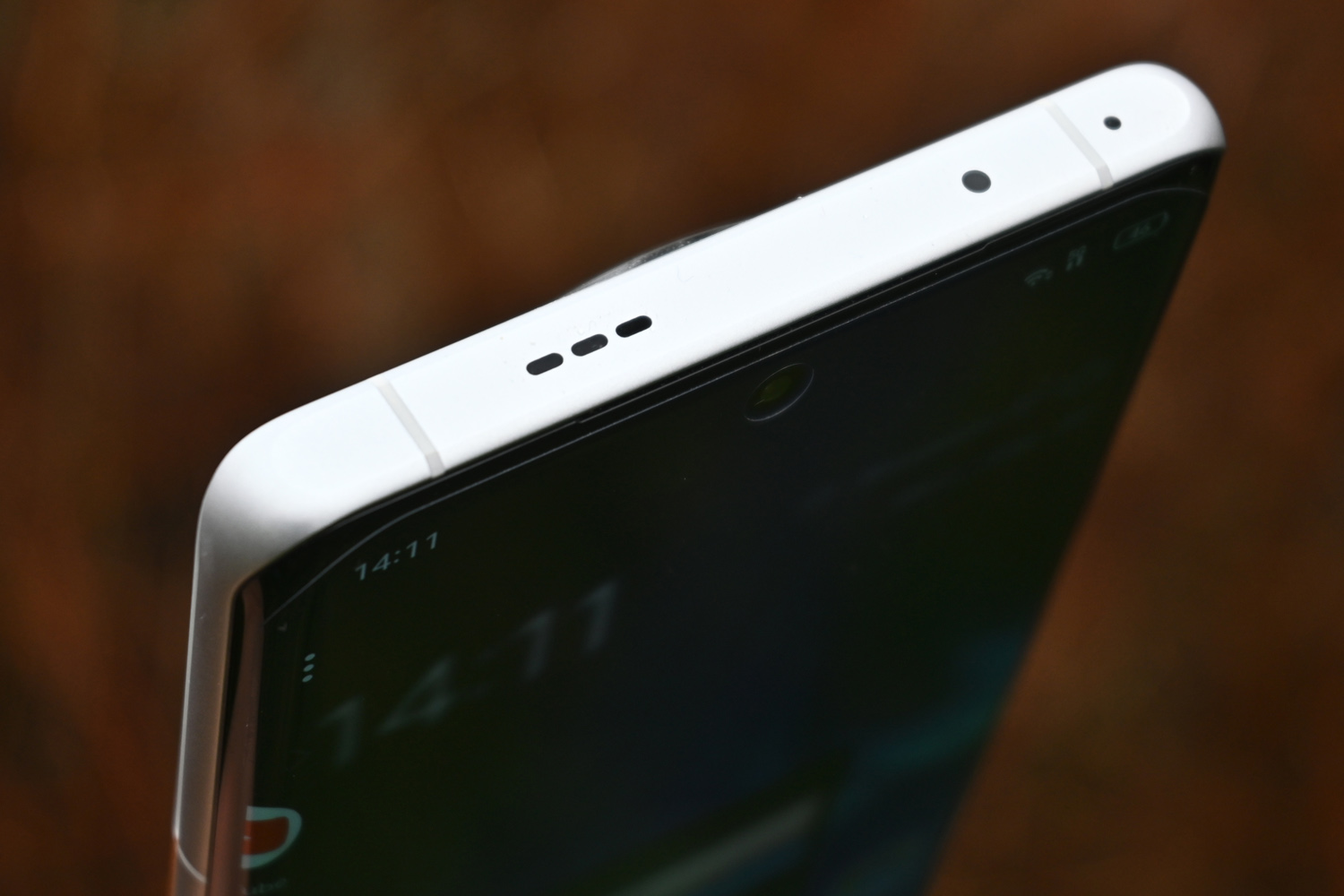 At 6.82in, the Find X6 Pro has one of the biggest screens of any Android phone, including the mighty Galaxy S23 Ultra. The underlying AMOLED panel is an absolute stunner, too, with a super-crisp 3168×1440 resolution and latest-gen LTPO adaptive refresh tech that reacts almost instantly to the onscreen action.
It'll drop the refresh rate down as low as 1Hz for static images in order to maximise battery life, then boost up to the full 120Hz when you speed scroll through apps or websites. You can force it to run at either 60Hz or 120Hz all the time if you prefer, but it worked well enough in all our most frequently used apps we never felt the need.
We get that not everyone appreciates curved edge screens, but the effect is much less pronounced here than on many rivals. Light reflections aren't really a big deal as a result, and viewing angles are simply fantastic. Colours are wonderfully rich, with exactly the sort of deep, inky blacks we expect of OLED tech. Everything has a fairly natural tone out of the box, but you can swap to a more vivid palette through the Settings menu, or use the Nature Tone Display to automatically adjust colour temperature on the fly based on ambient light.
Brightness sees the biggest generational leap. While the Find X5 Pro topped out at 800 nits, this year's model claims to hit an incredible 2500 nits peak when outdoors under blazing sunshine. Without a light meter we can't confirm that figure, but it certainly outshone every other phone in our lab during testing, including the Samsung Galaxy S23+. We had no trouble seeing the screen during Oppo's Spanish preview event either. While wearing sunglasses.
Dolby Vision and HDR10+ content doesn't get quite as eyeball-searingly bright, but should still achieve a peak 2200nits – higher than anything else in the phone world right now. At the other end of the scale, 1440Hz PWM dimming ensures zero flicker when the lights are low.
A speaker grille at either end of the phone hint that Oppo might be using two separate speakers, rather than getting the earpiece tweeter to pull double duty, but covering them up suggests that's not the case. Still, audio is impressively clear and full-bodied for a phone. There's no proper bass but songs have a decent amount of weight, and the higher frequencies avoid being shrill. It can get pretty loud, too, so there's no need to grab your earphones for casual listening.
Cameras: the main event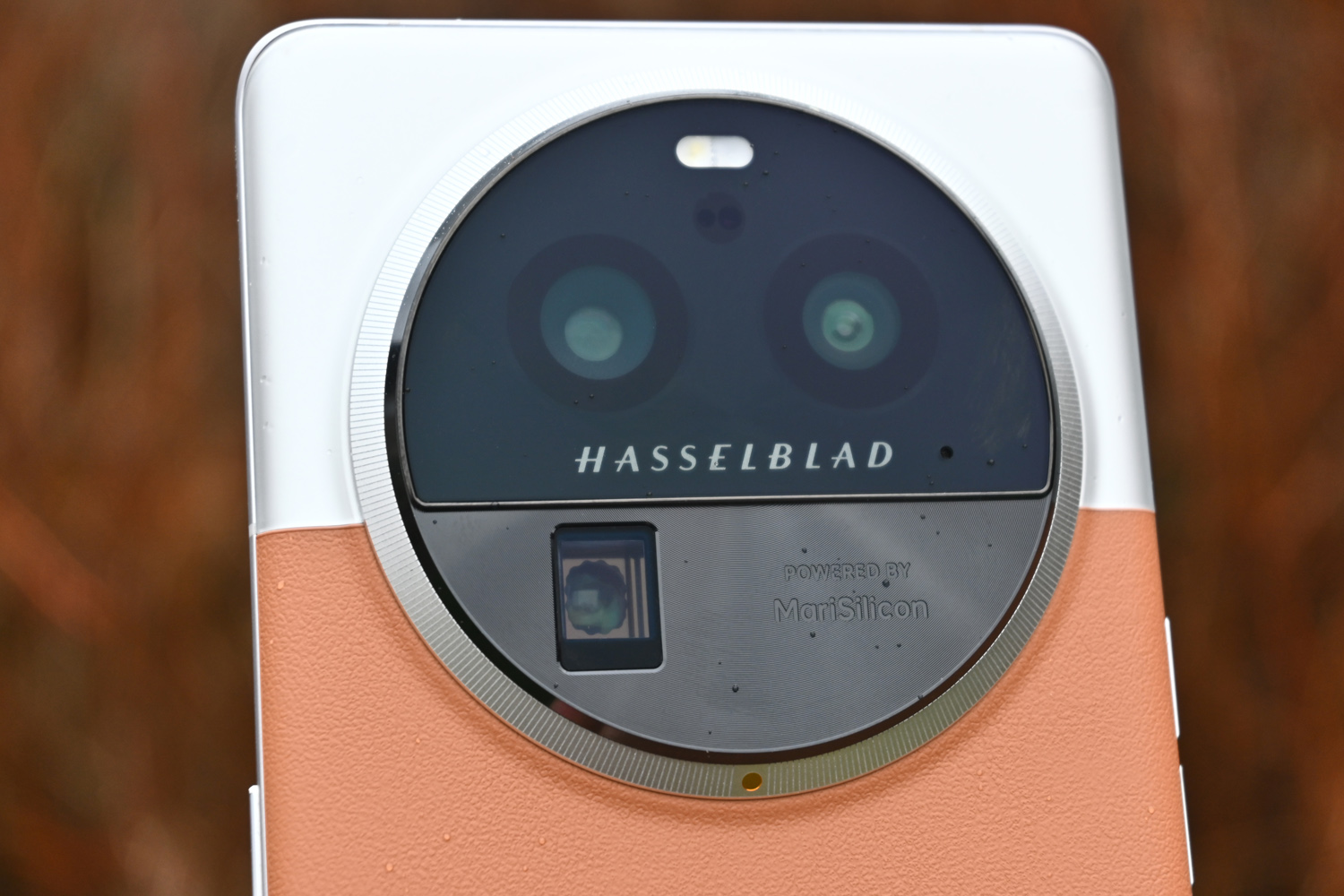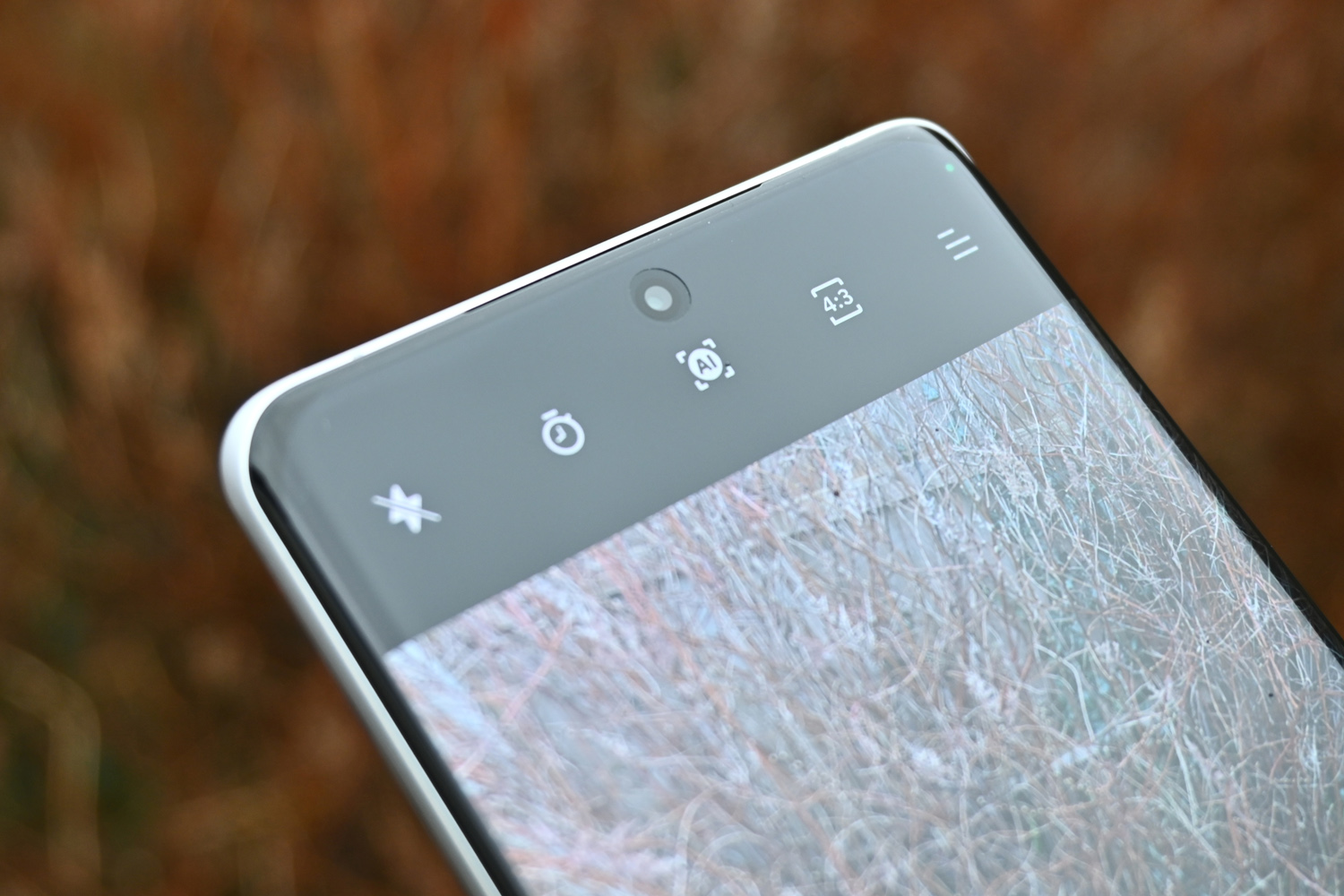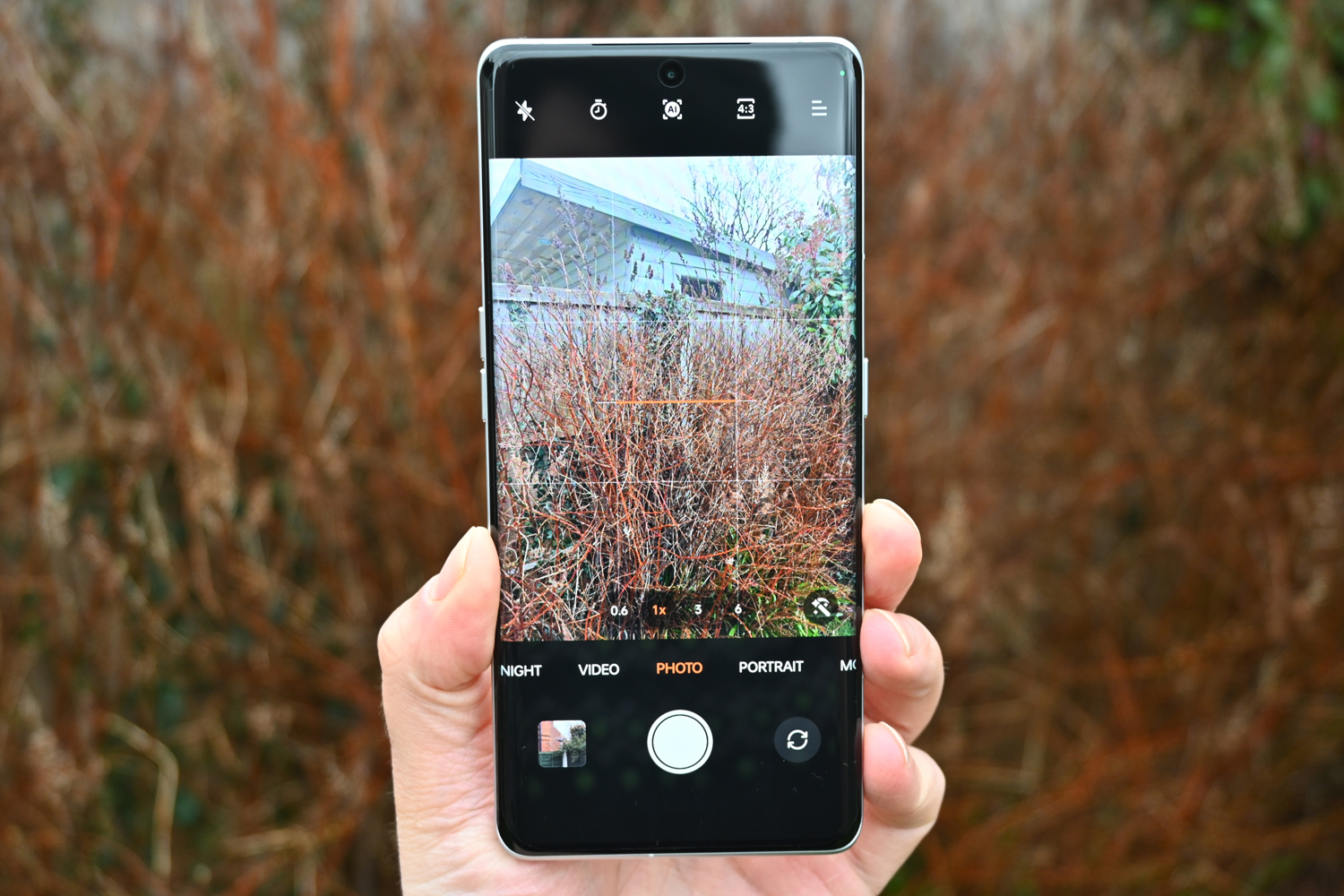 With a trio of 50MP rear camera sensors, covering an equivalent 15-65mm focal length before invoking any digital zoom trickery, the Find X6 Pro proves good things really do come in threes. They all have optical image stabilisation, and all have omni-directional phase-detect autofocus, but the 23mm wide-angle is the real head turner on account on its 1in Sony IMX989 sensor. It lets in a lot more light than smaller sensors seen on rival phones, which will help with night shots, and can produce a far more natural looking depth of field to boot.
The ultrawide and periscope telephoto use smaller IMX890 sensors. The former doubles as a macro shooter, swapping automatically when you get right next to a subject, so the wide angle lens' shallow depth of field doesn't leave all your close-ups in soft focus. It could be a little quicker to swap out again when you back up, though.
The latter brings 3x optical zoom, but Oppo is so confident in cropping the sensor (and abilities of its bespoke Marisilicon X image processor) that it also put a 6x zoom toggle in the camera app. That chip has been carried across wholesale from the previous generation phone, but benefits from a year's worth of updated algorithms.
Whichever lens you shoot with, the Find X6 Pro produces outstanding daylight photos, with incredible detail, rich and vibrant colours, and carefully judged exposure. Images are consistent across all three lenses, with no colour or contrast variation. Image noise is non-existent.
HDR processing can be a little intense in very bright environments, resulting in slightly washed-out shadows as it avoids clipping the highlights, but the end results are still very visually pleasing. Once again, colours and contrast will boil down to personal preference: some will like how Apple, Samsung or Google does things, while others will be very pleased with Oppo's approach.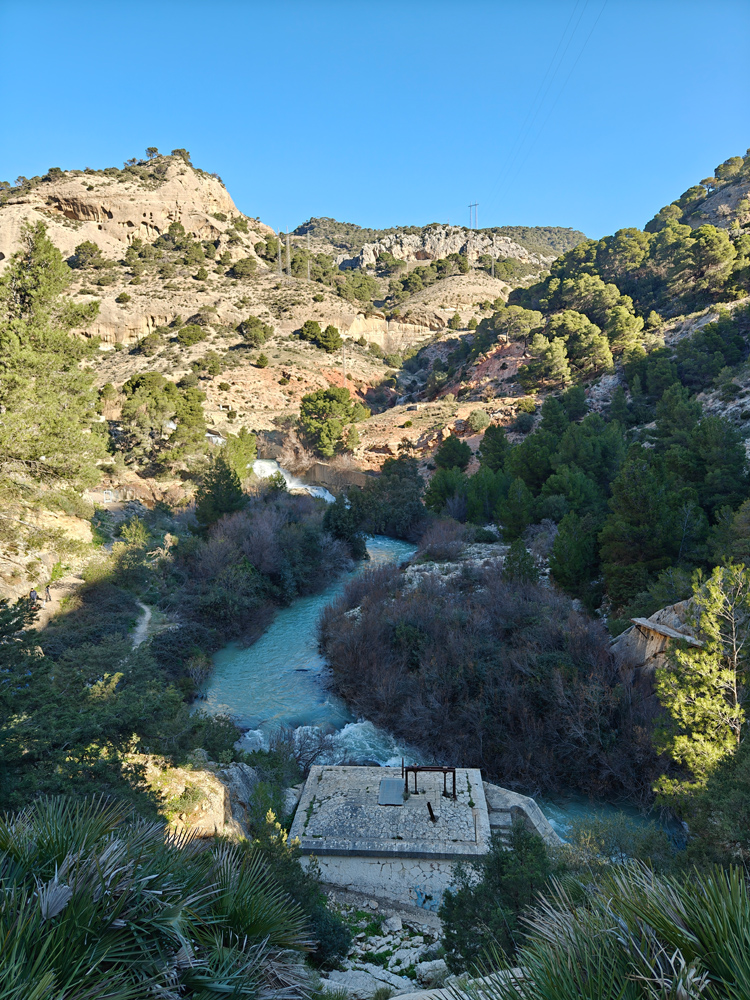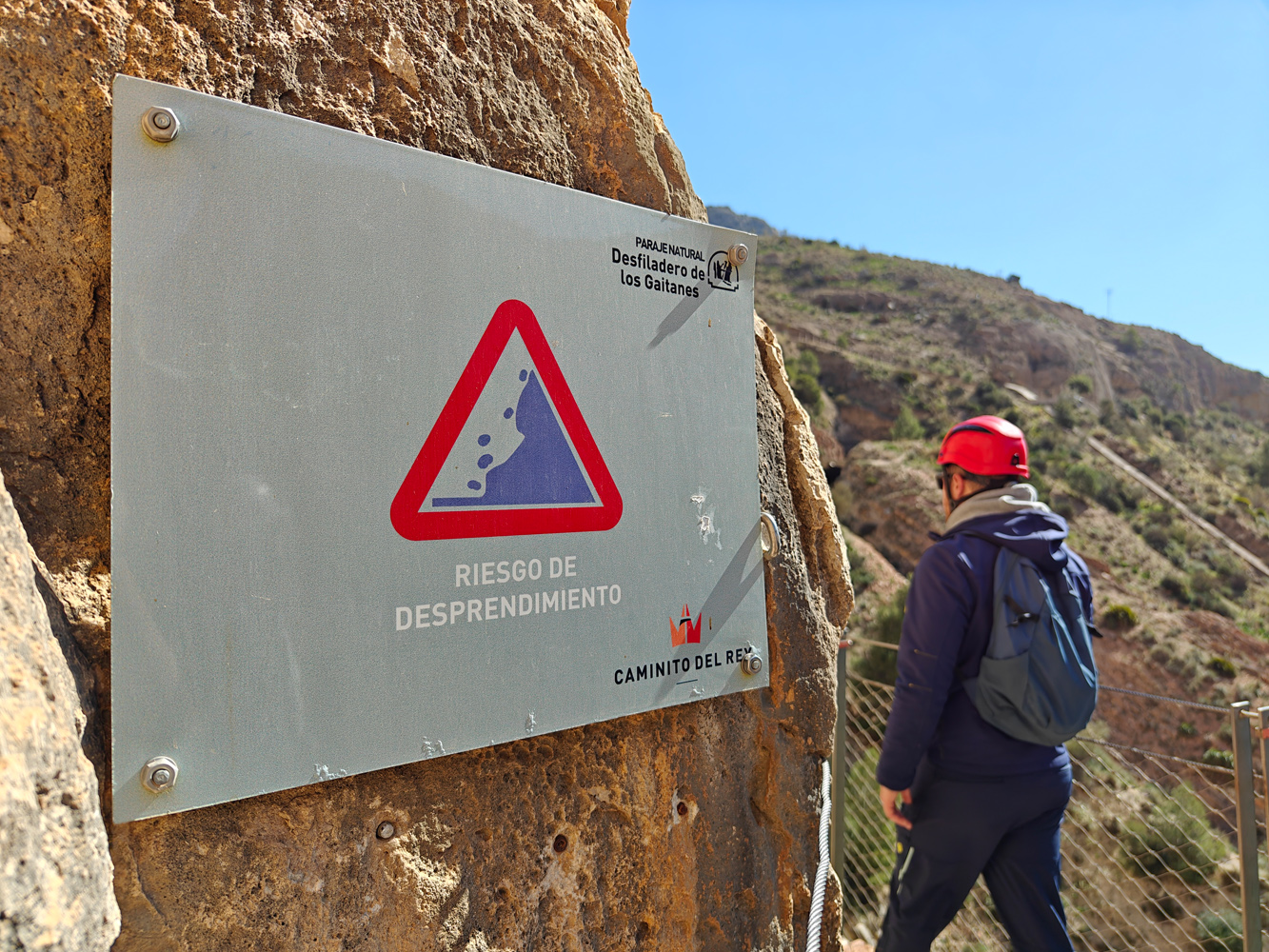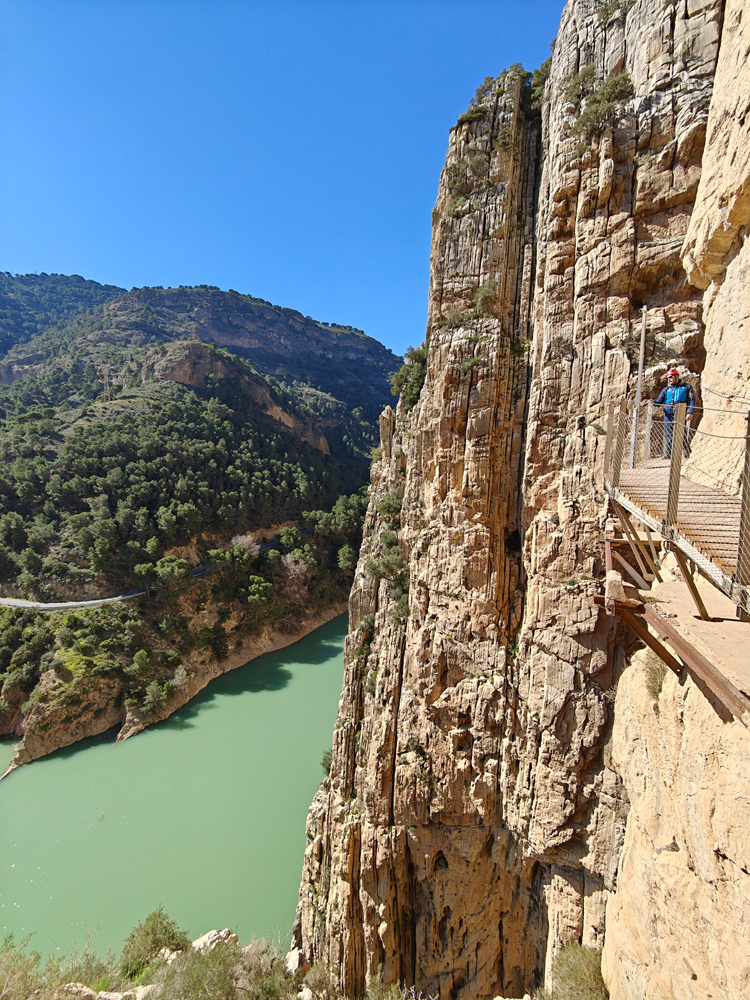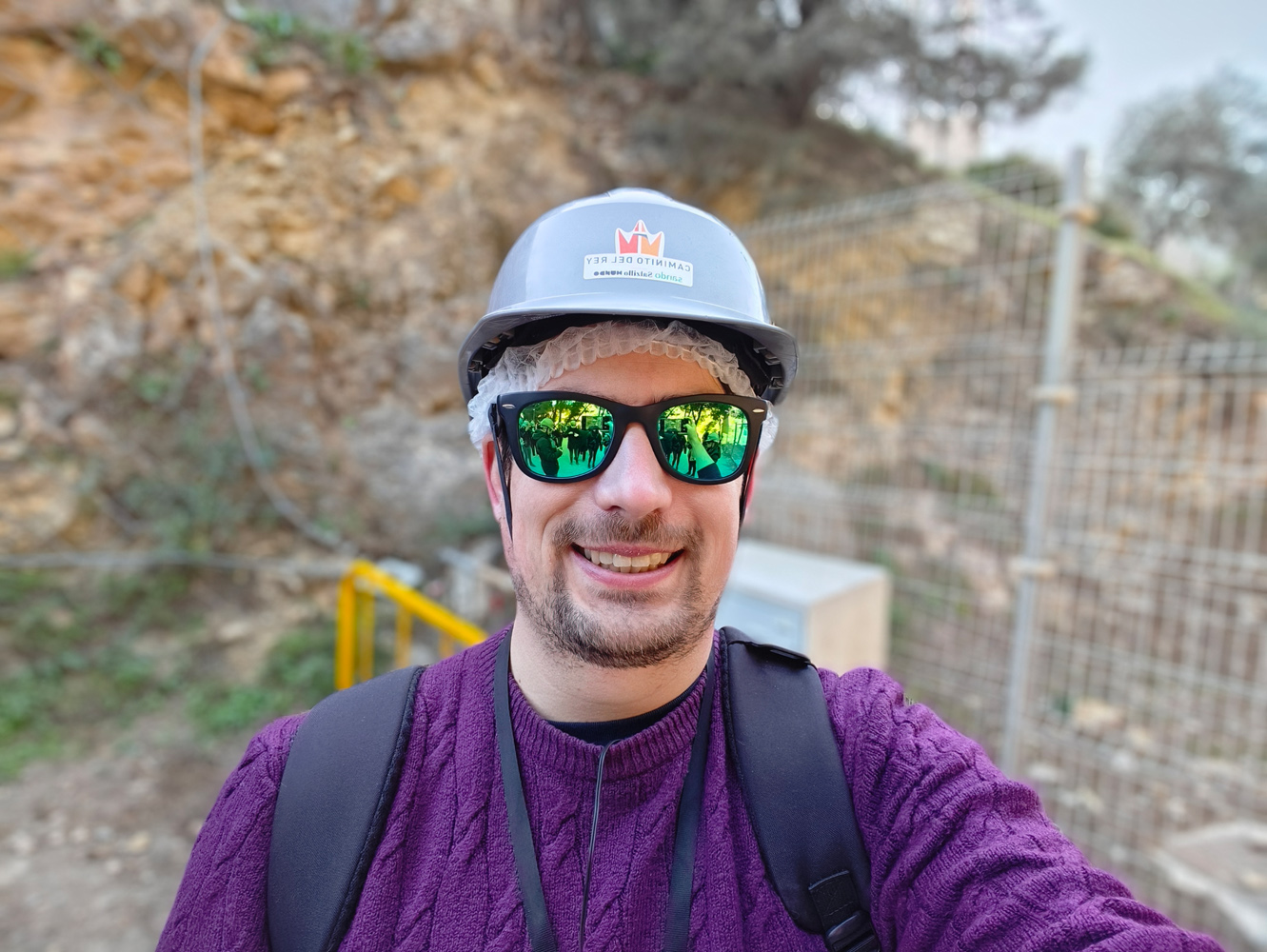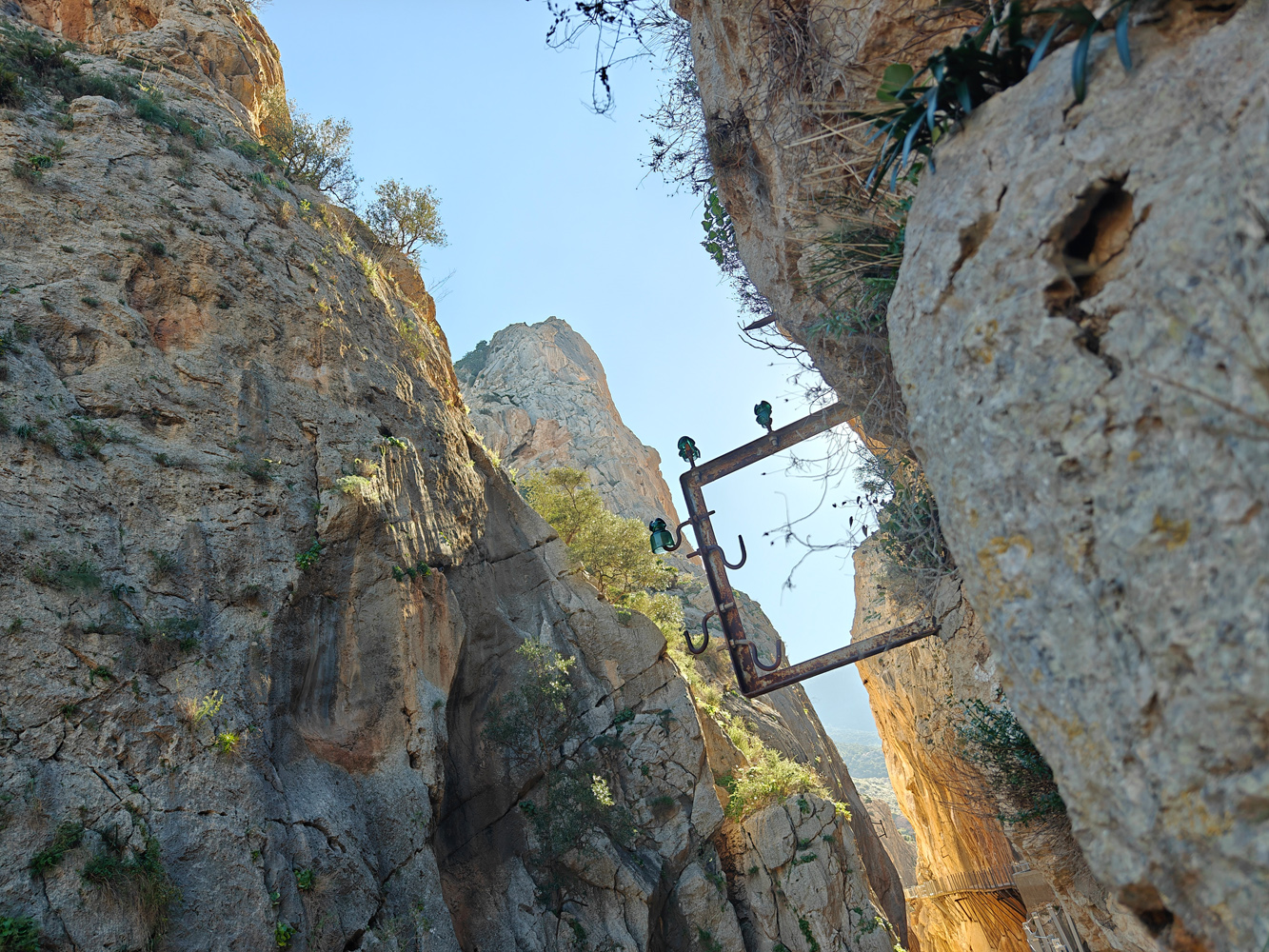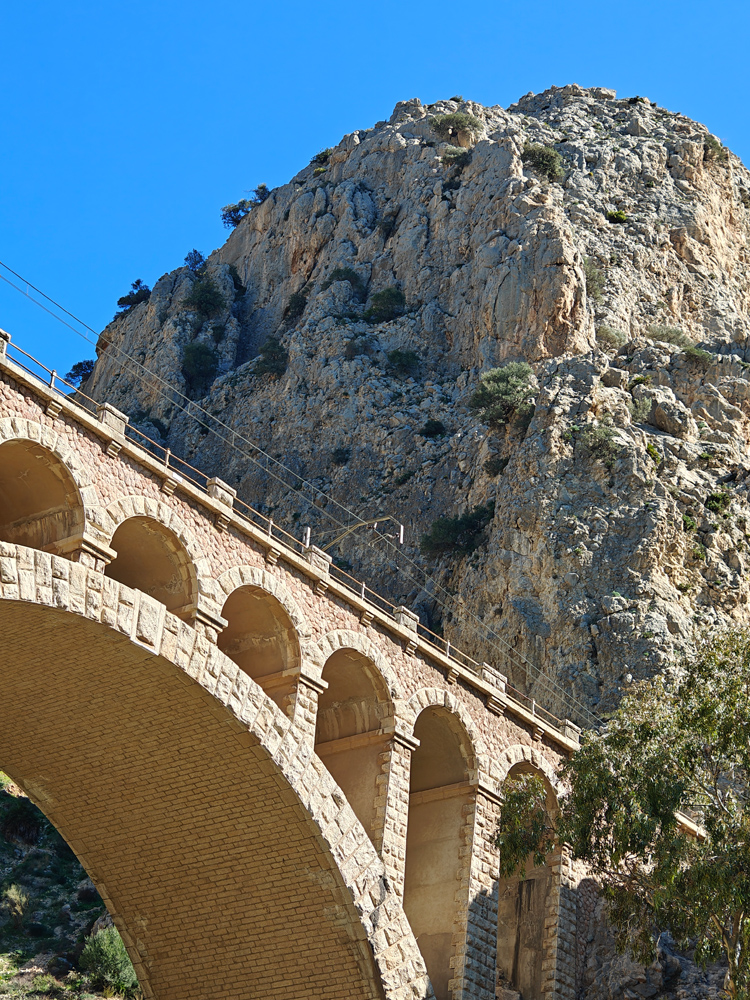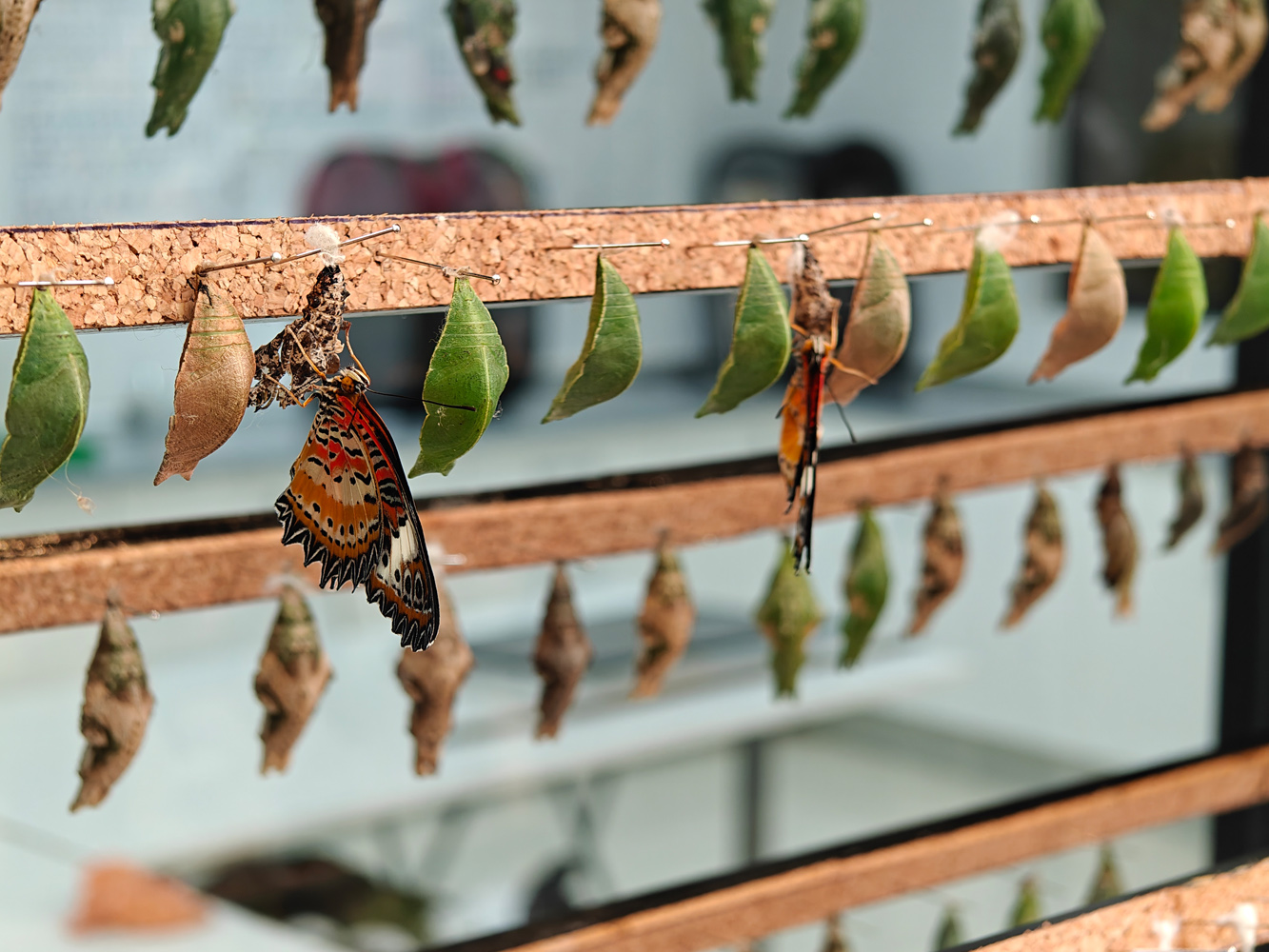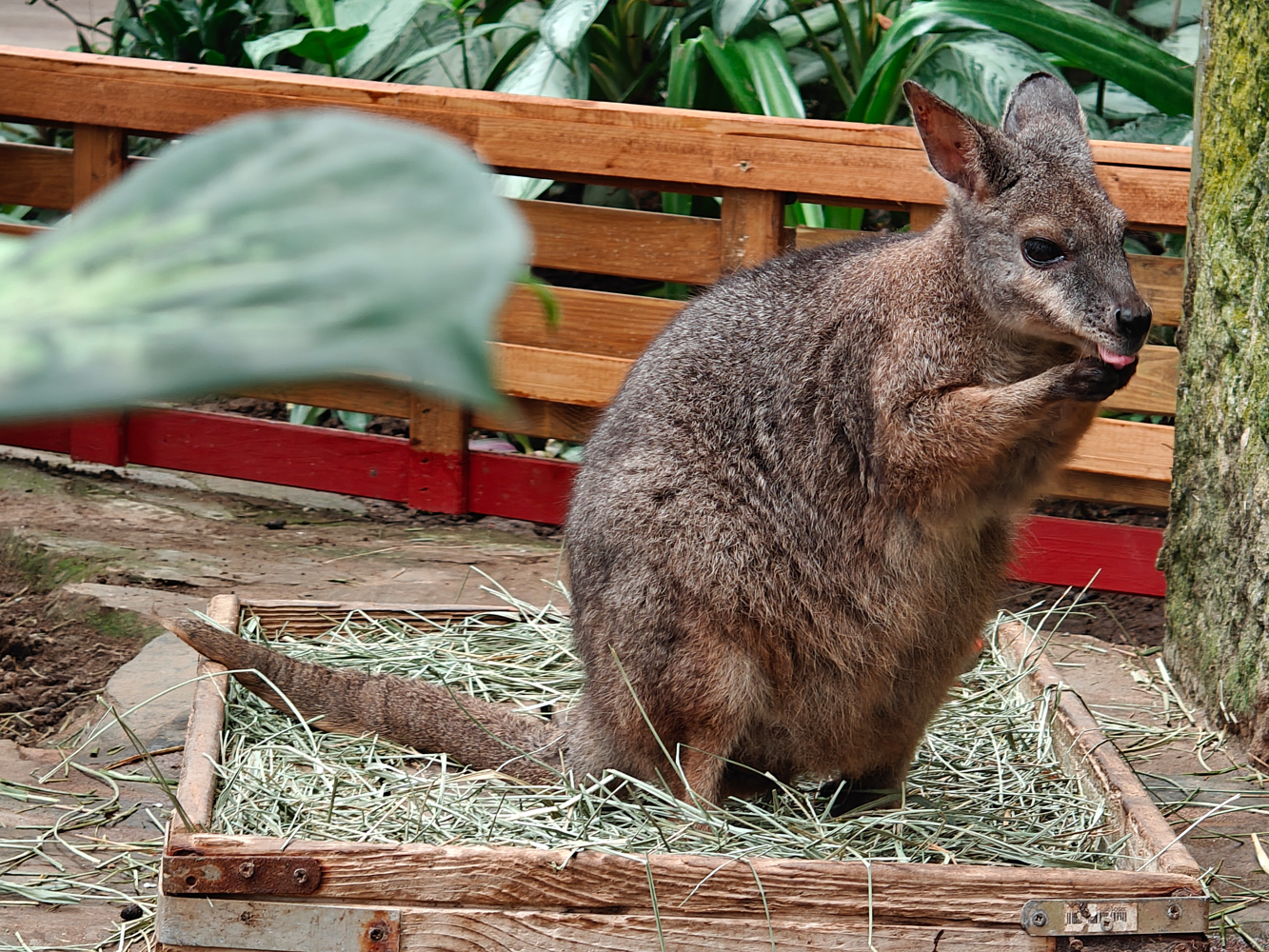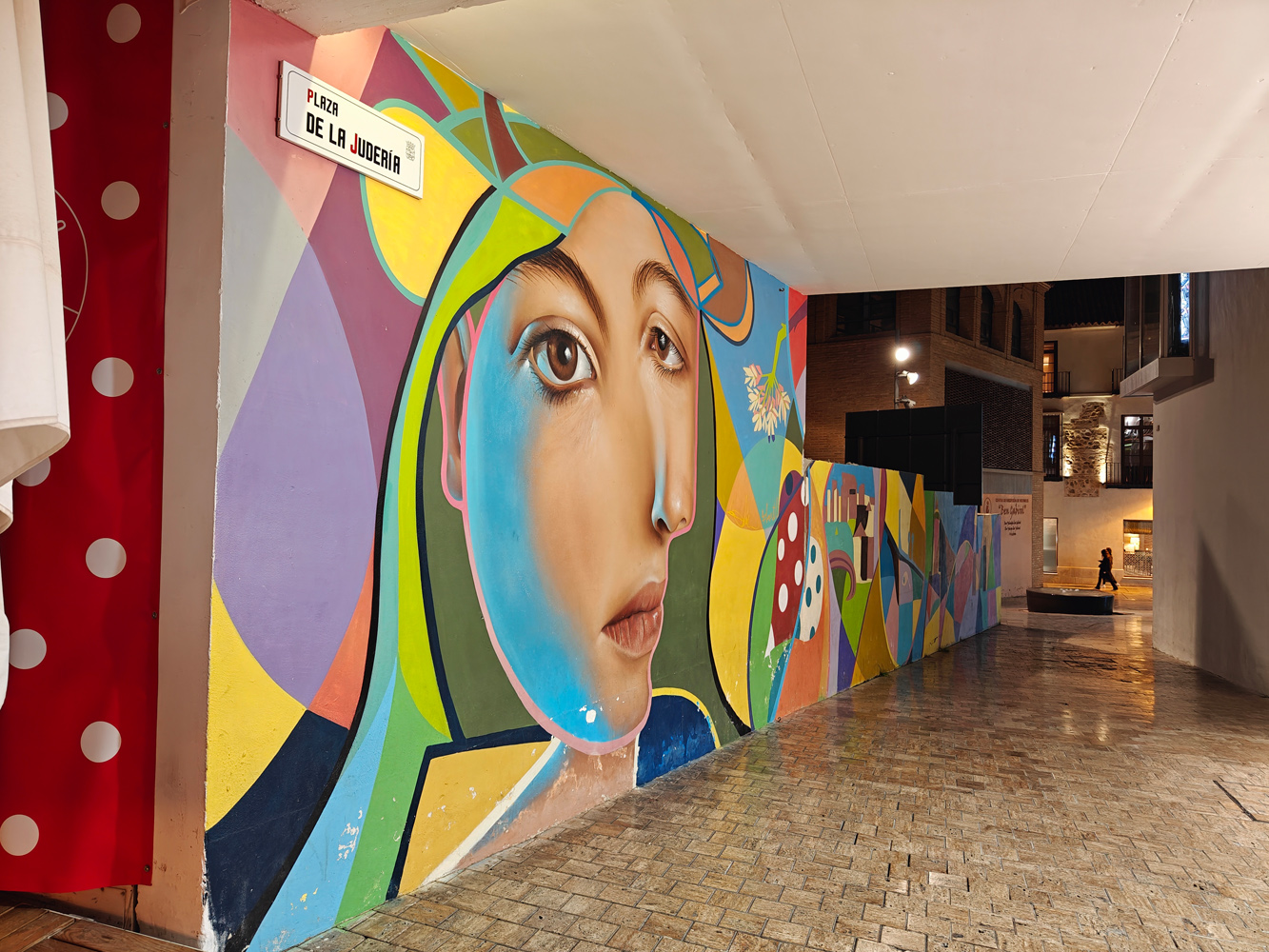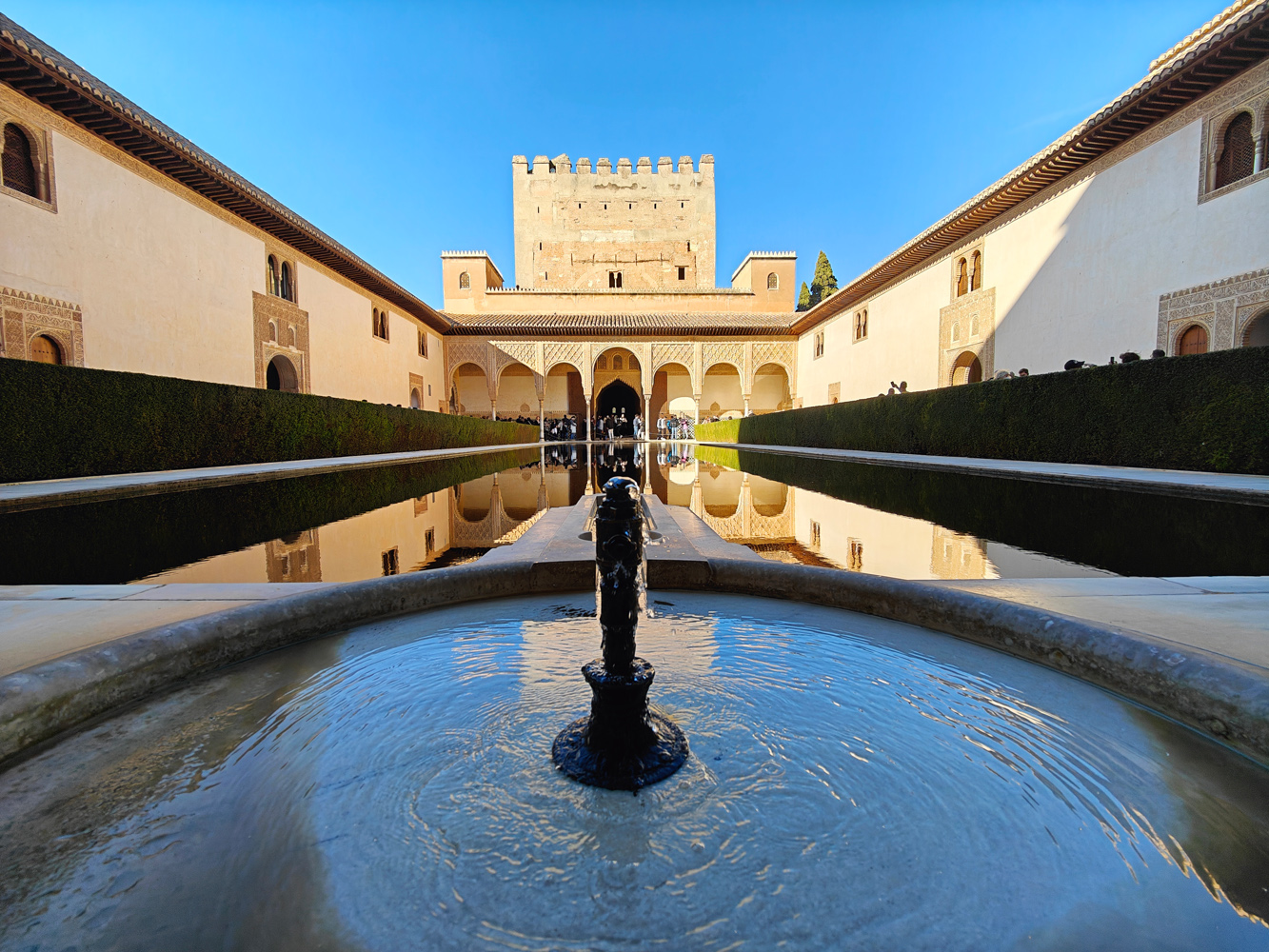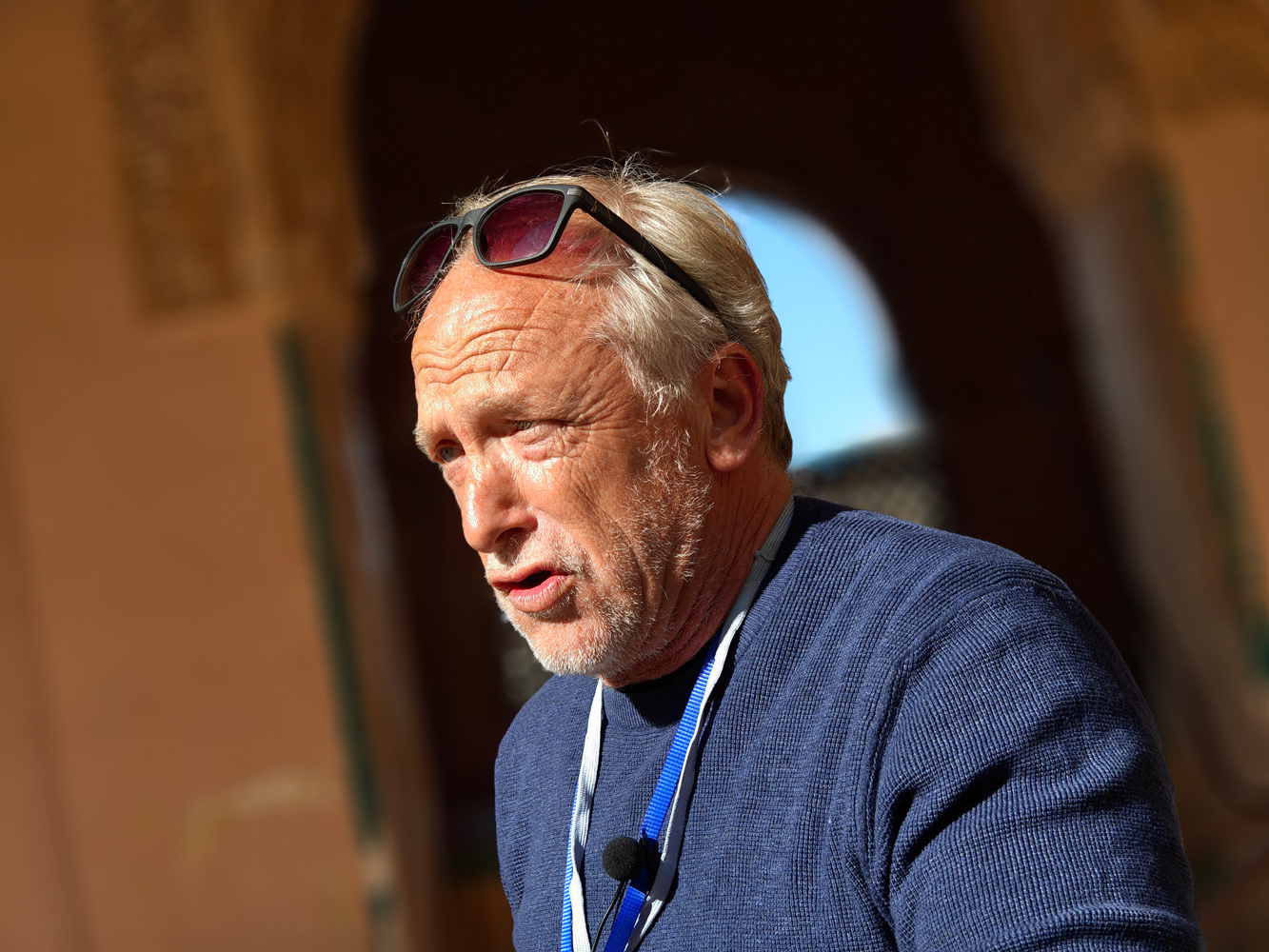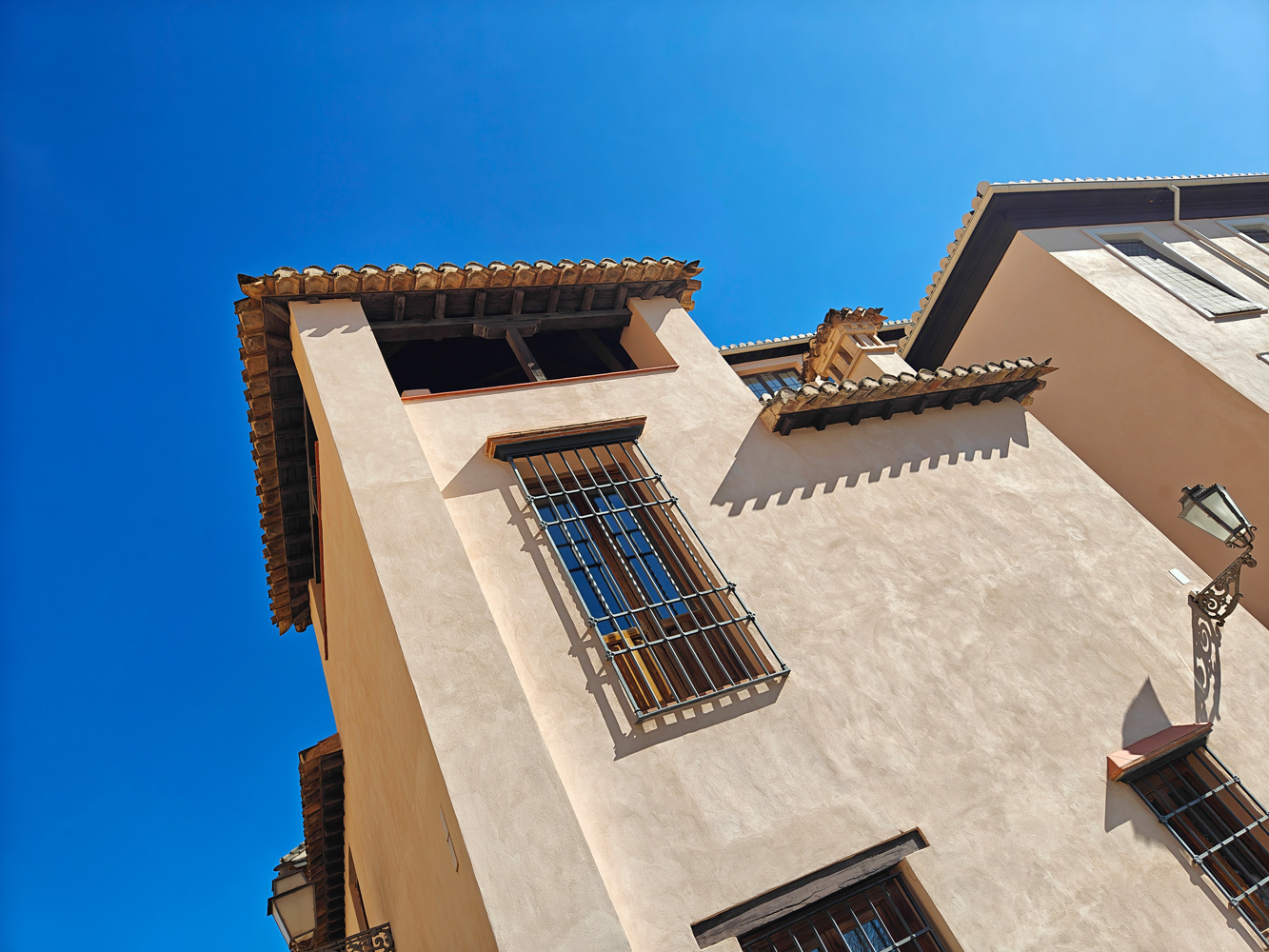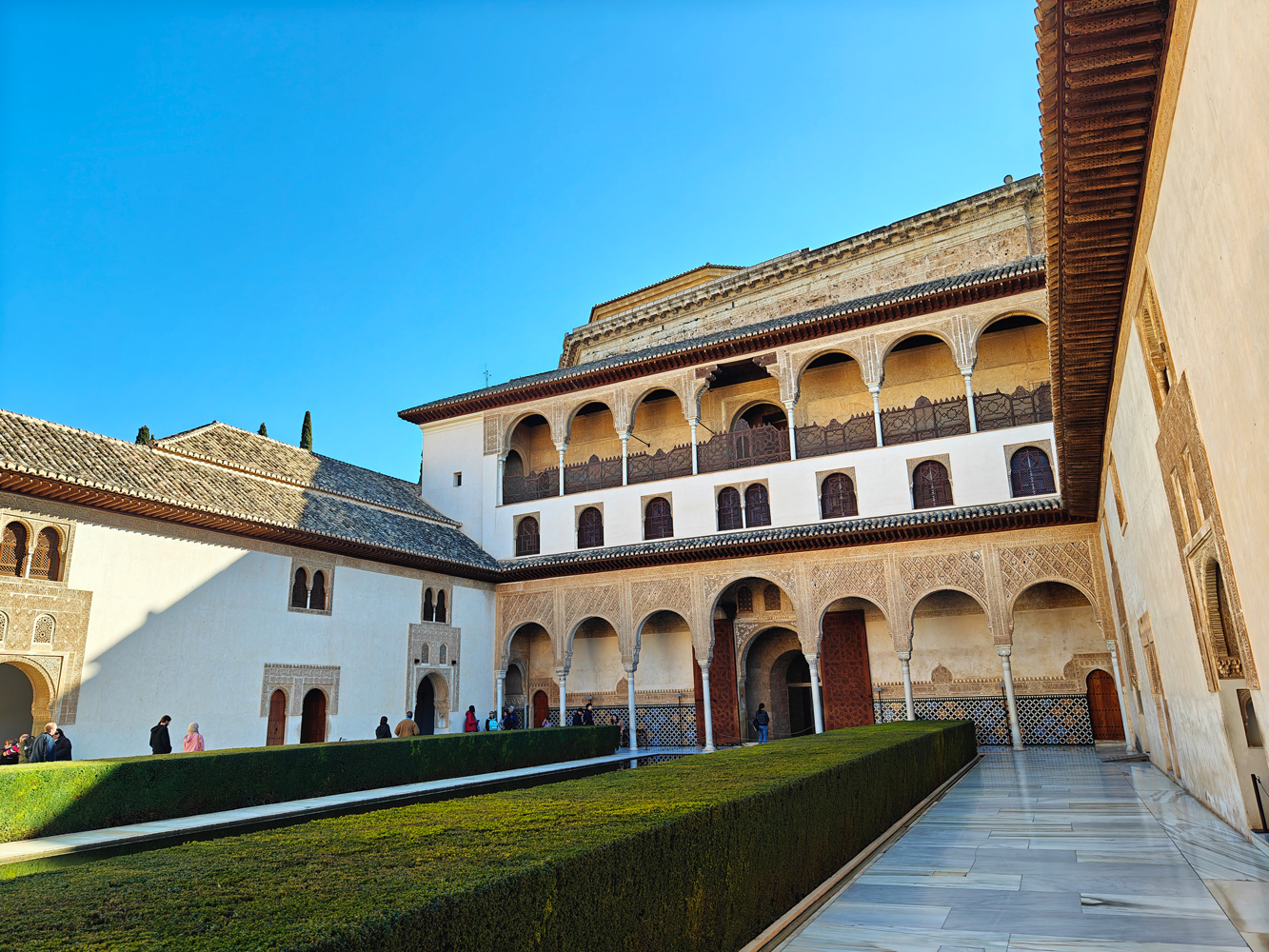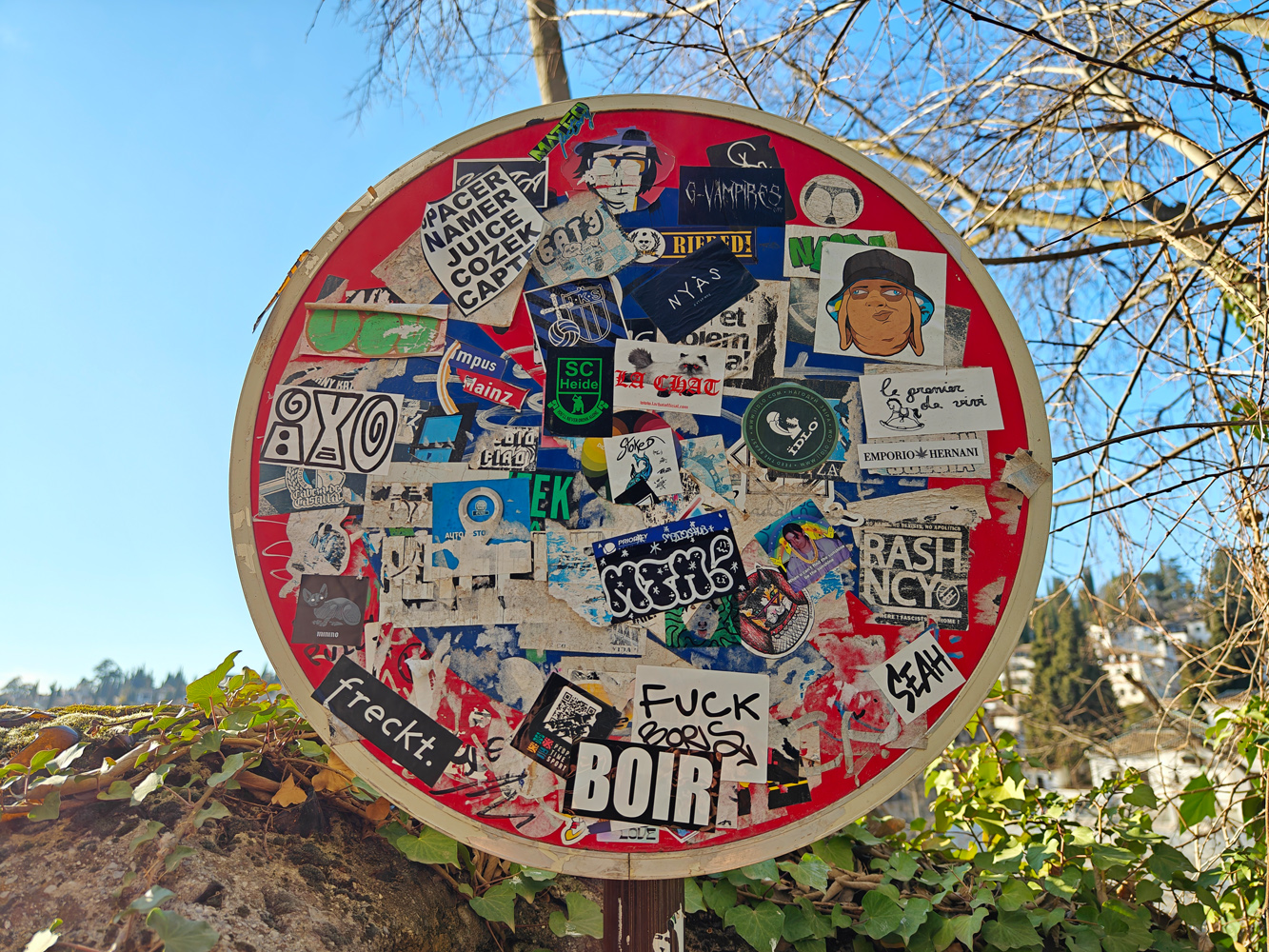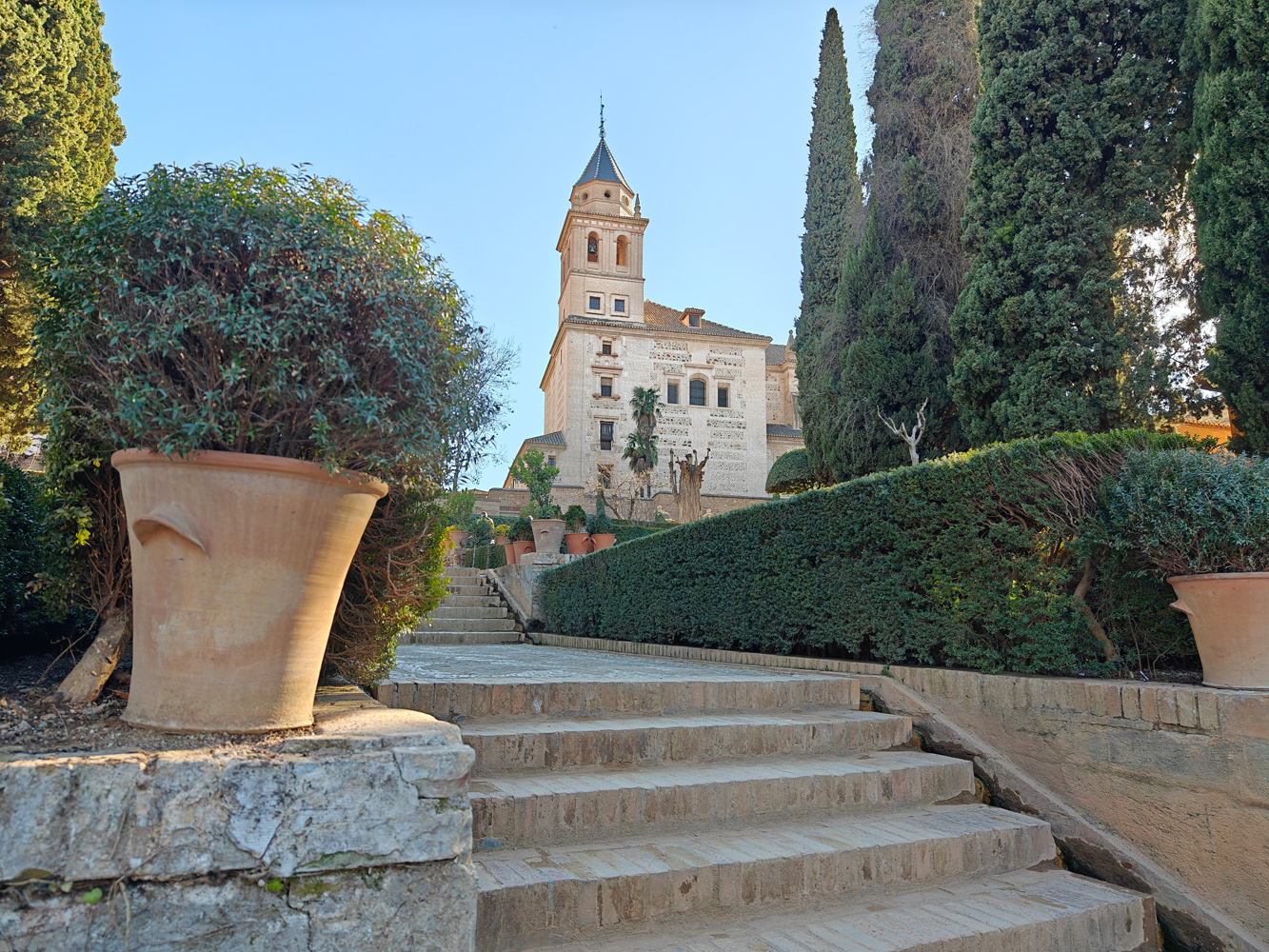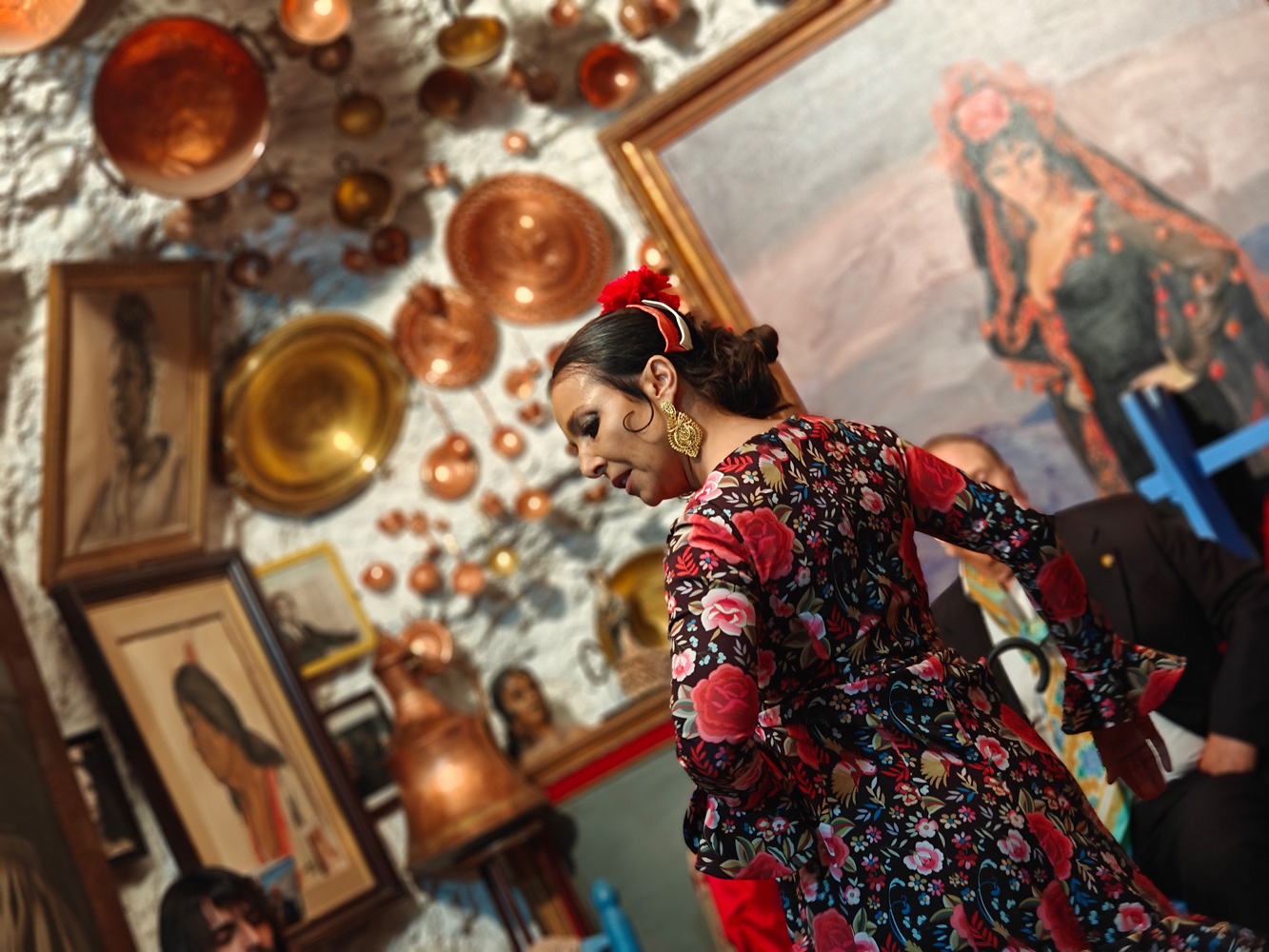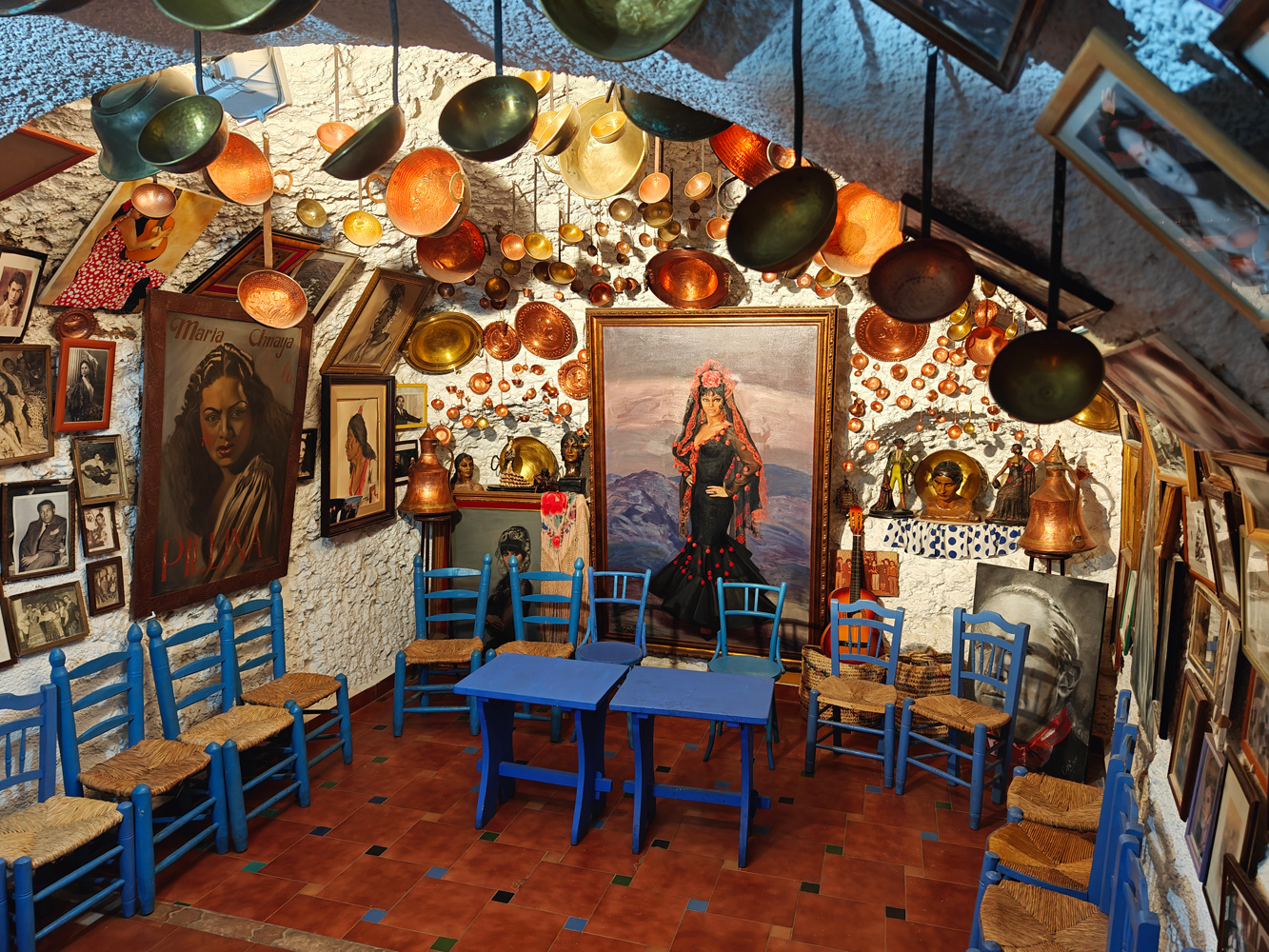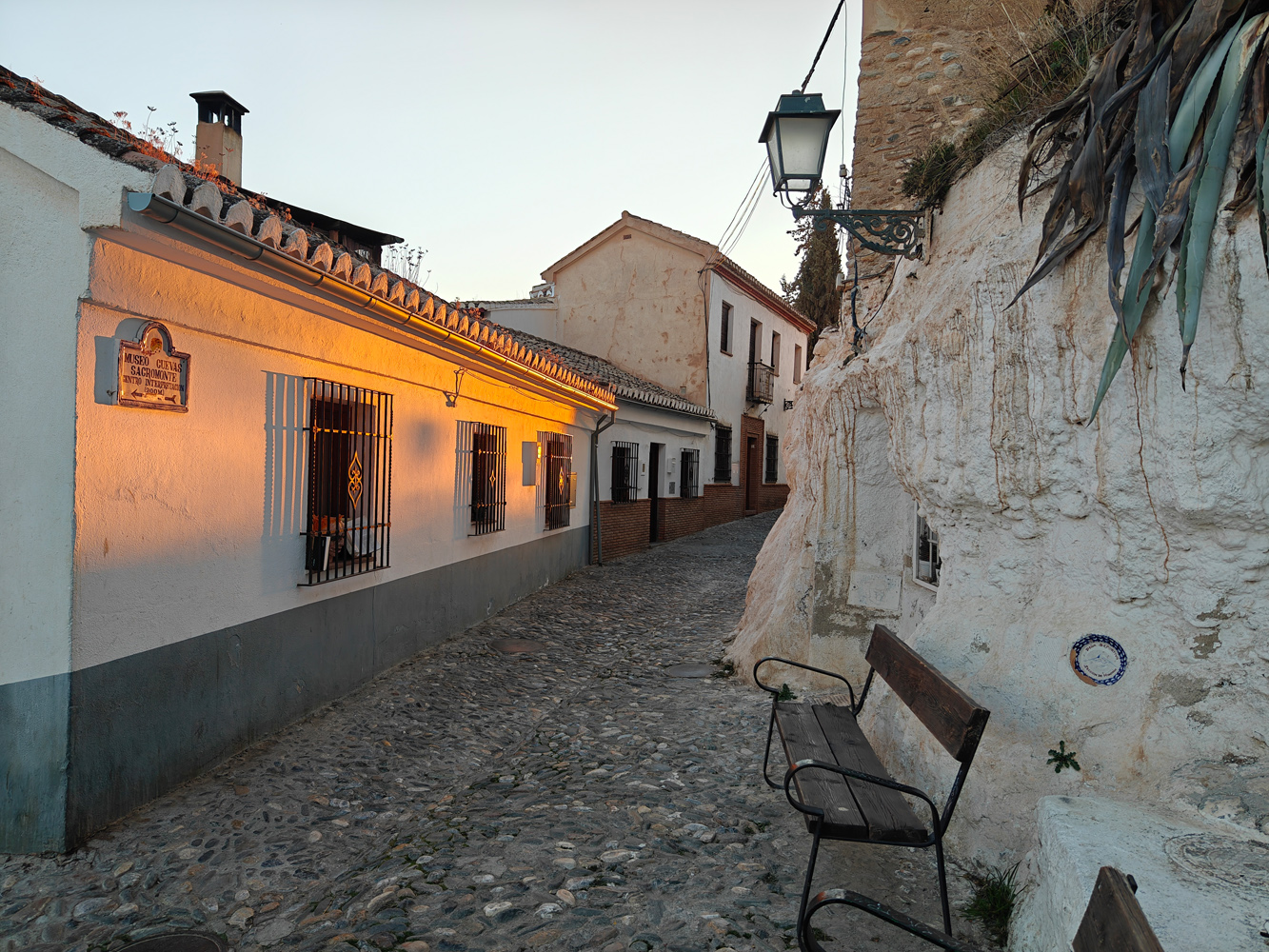 While we prefer the wide angle lens' more natural bokeh blur, which is present even when subjects are a fair distance from the camera, the 65mm periscope lens is a fantastic focal length for portraits. It captures loads of detail, and Oppo's edge detection does a convincing job, with simulated bokeh that replicates some of Hasseblad's most popular portrait lenses. The 6x zoom is genuinely impressive, too: scroll through your camera roll and you'll often have no idea which shots have been digitally massaged, until you really start peeking at pixels.
The ultrawide lens has very little distortion at the edges of the frame, which works great for architecture and expansive natural landscapes. You can squeeze so much into every shot, without any noticeable curving at the corners. A 4cm focusing distance allows for some delightfully sharp macro shots, too.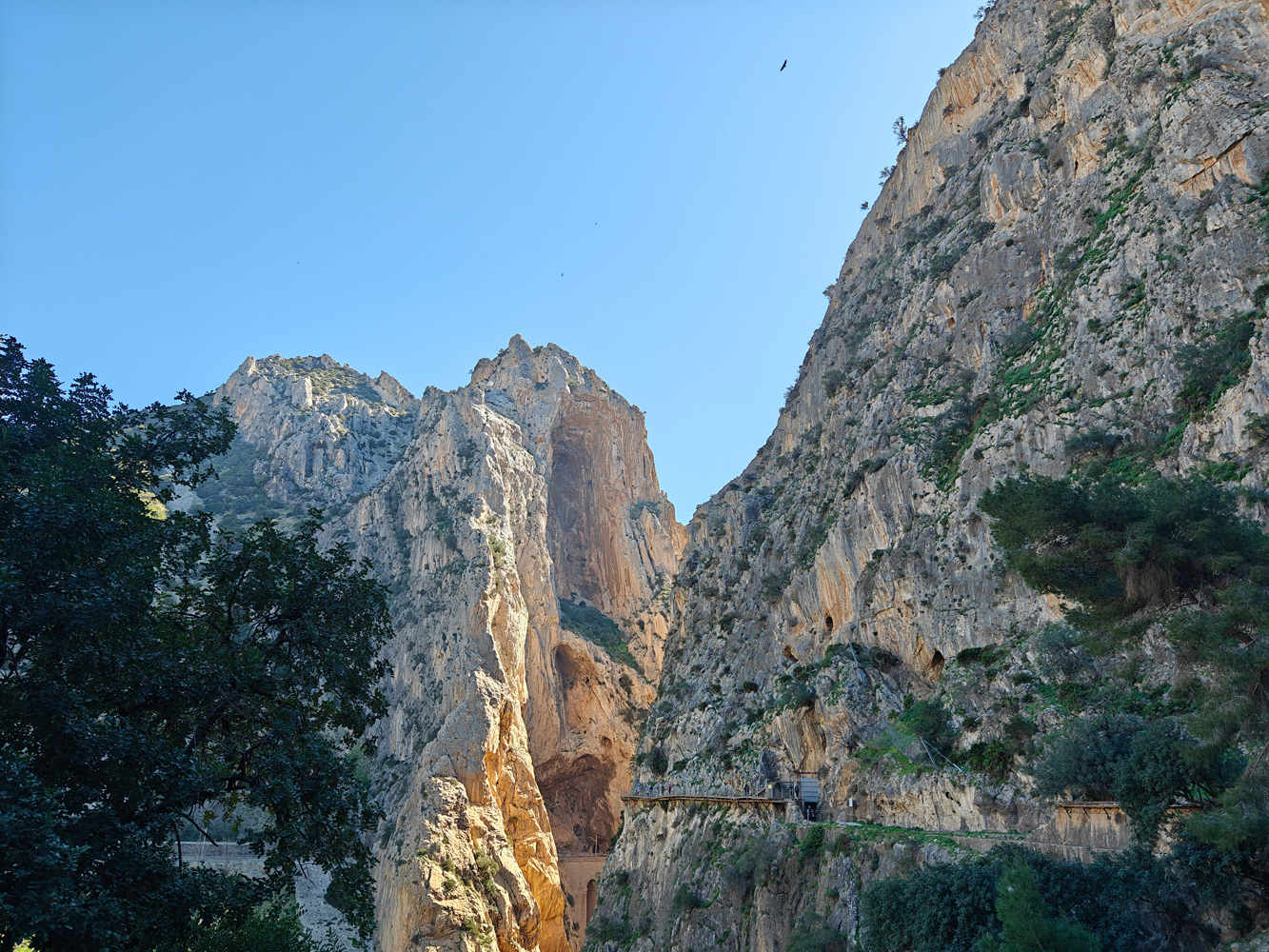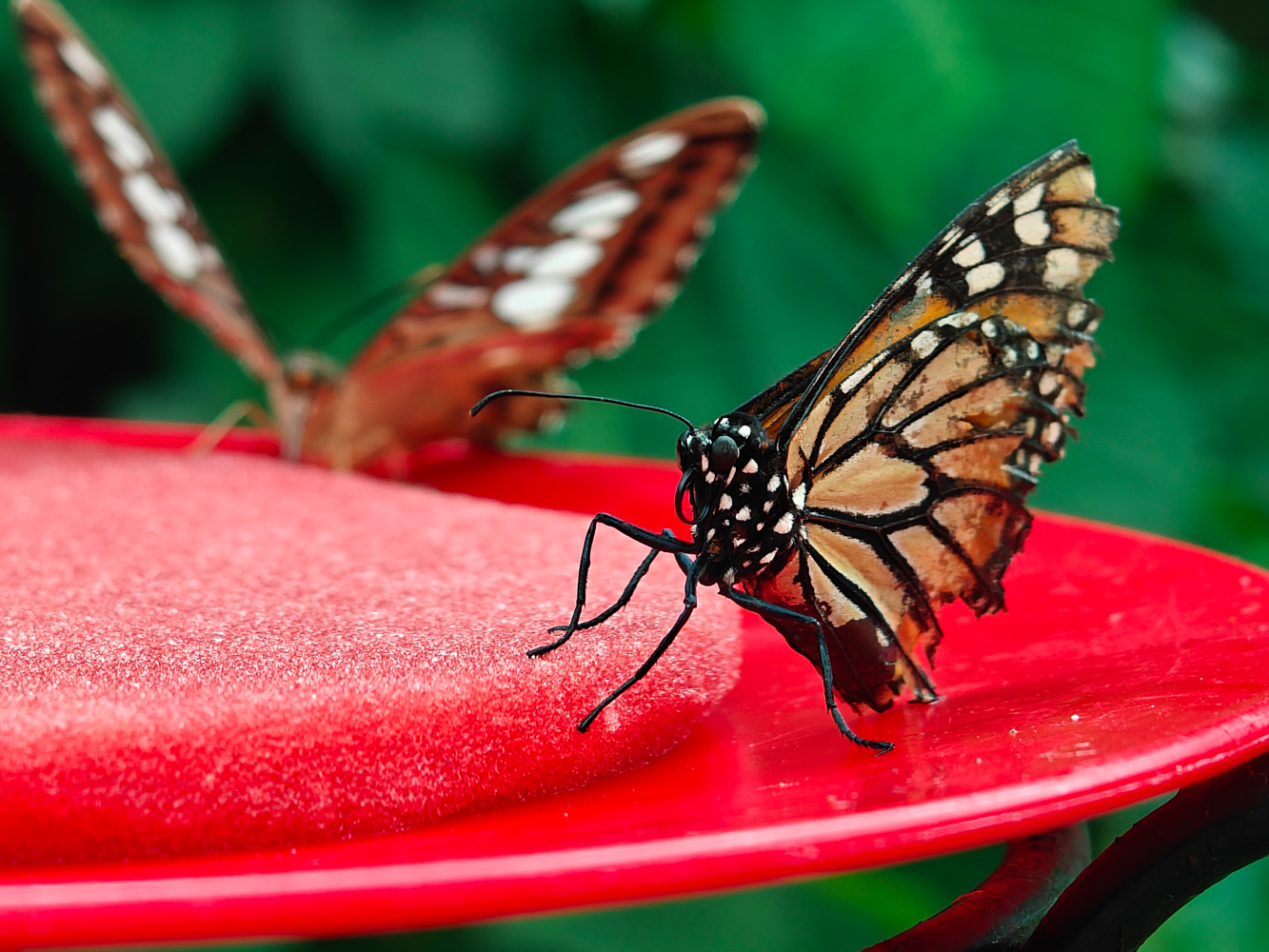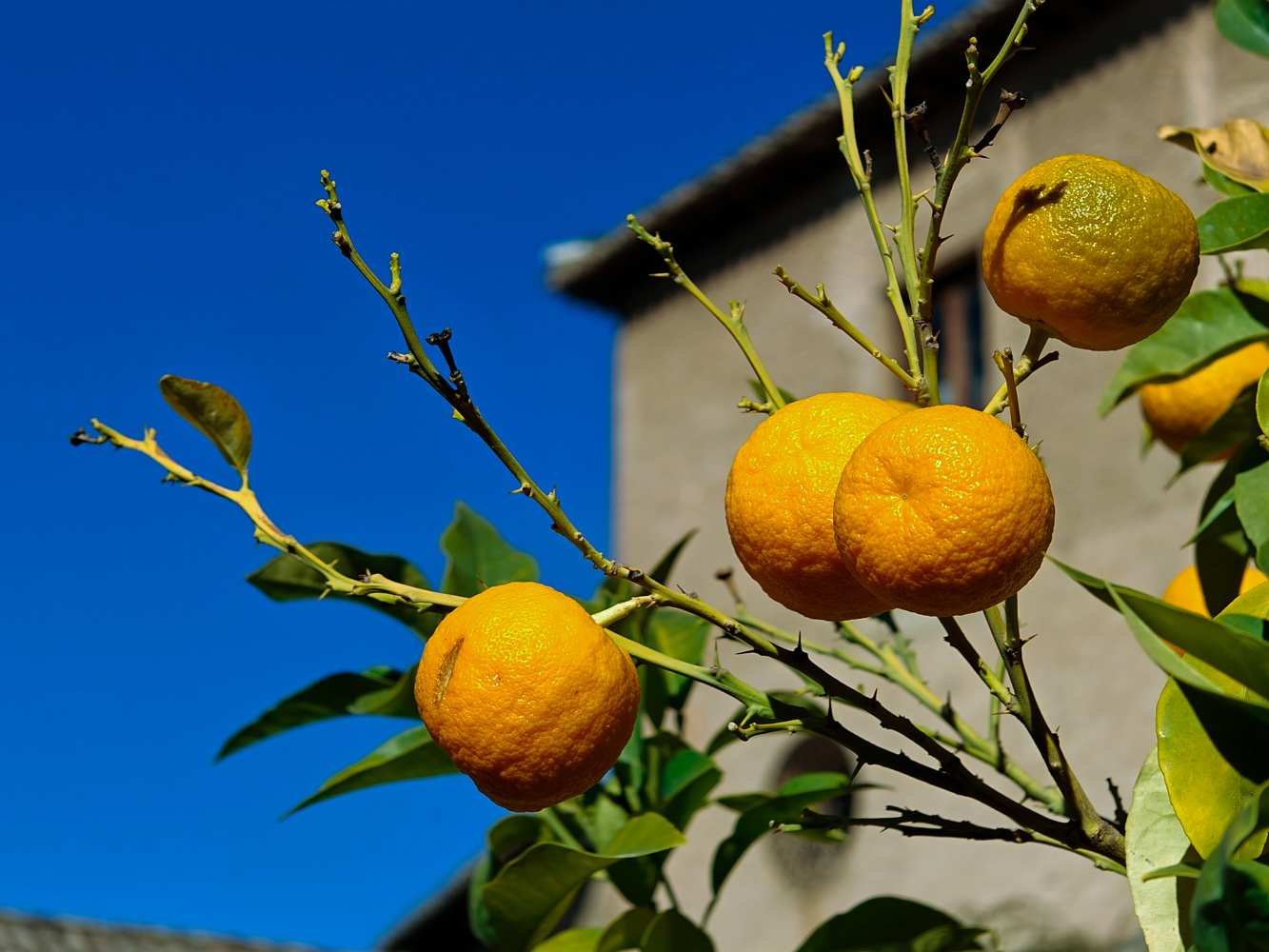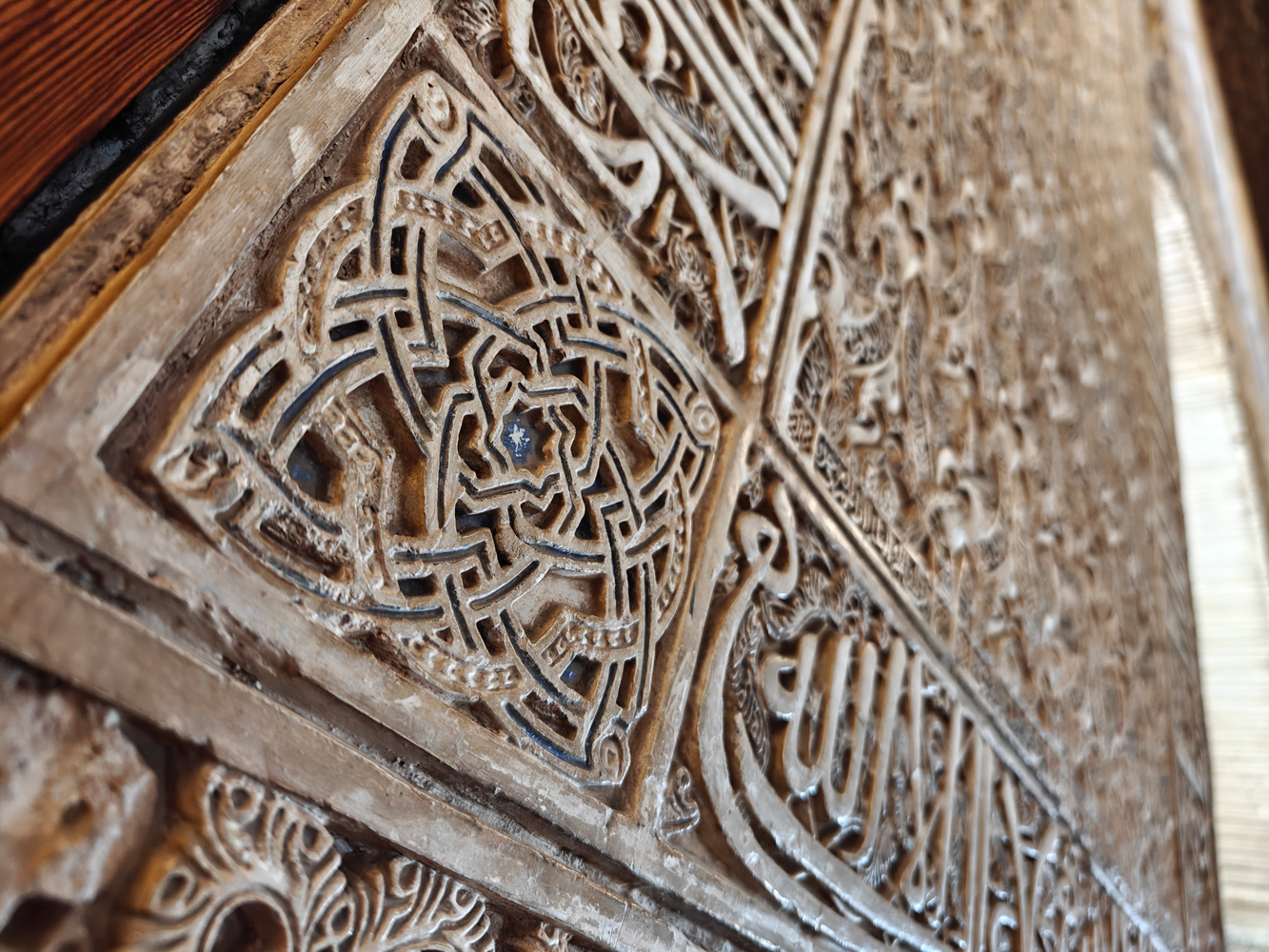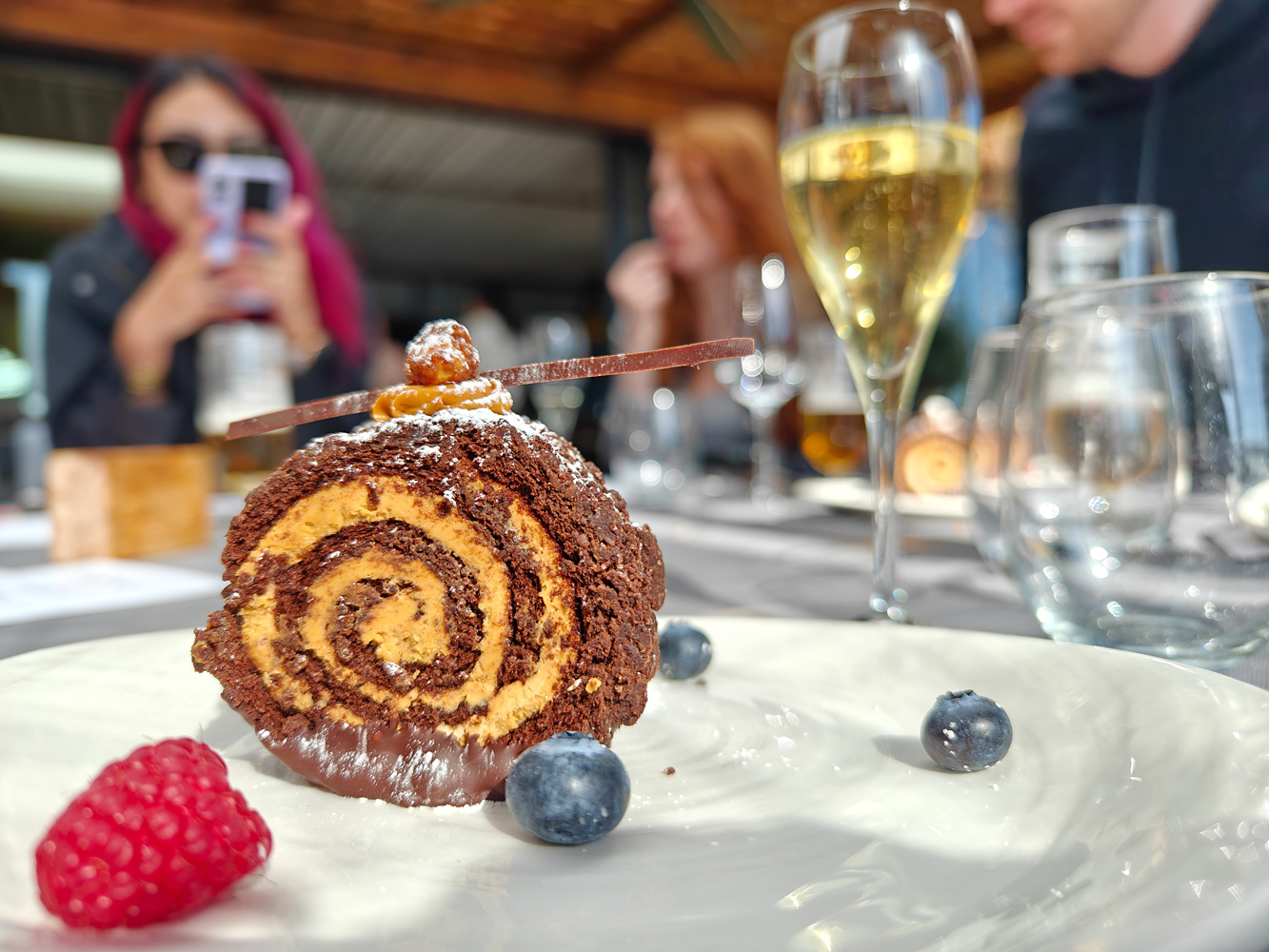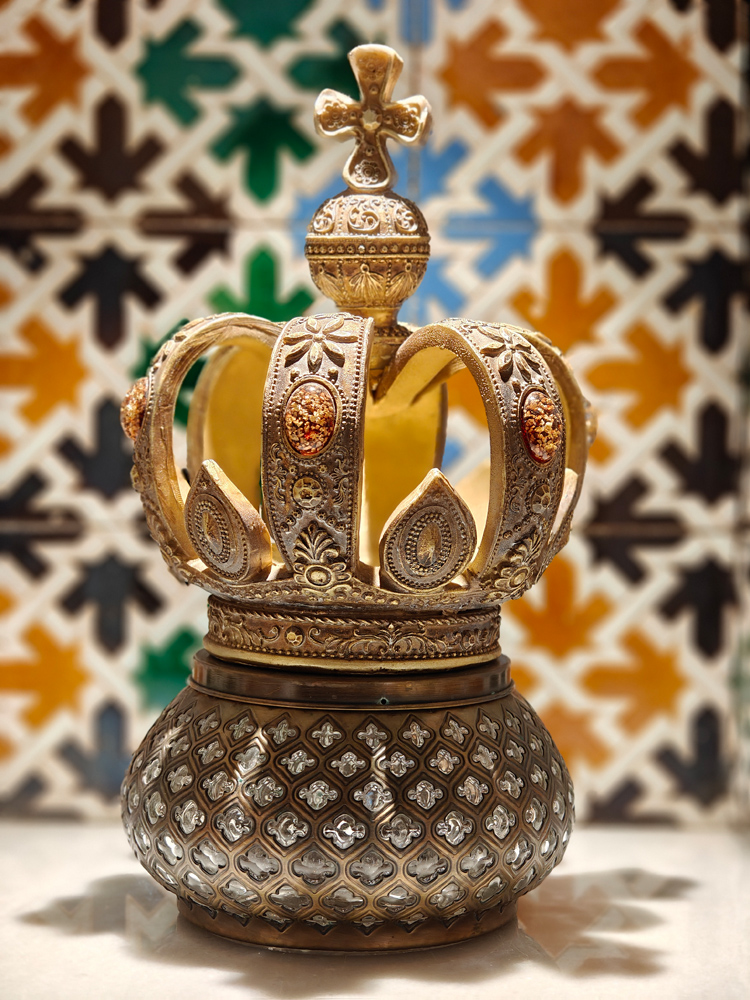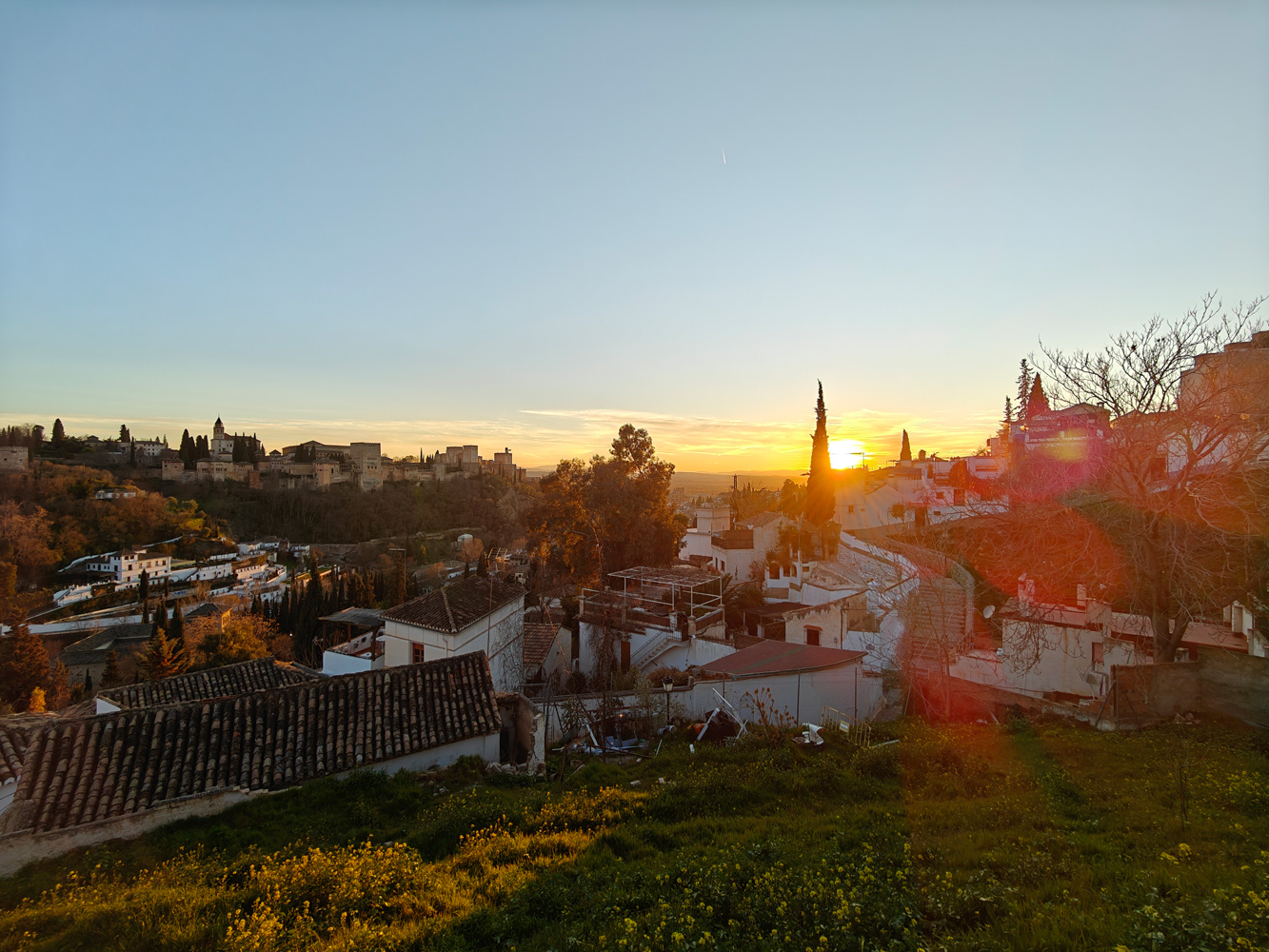 Hasselblad's colour science is largely consigned to a handful of filters, available in most camera modes, but are well worth digging out. They add some extra emotion to your images, and are a little more refined than the ones you'll find on Instagram. The Xpan mode also make a return from previous Oppo x Hasselblad collaborations, producing impactful panoramas that momentarily flash onscreen as a negative in a nod to the firm's analogue film history.
We like how the camera app has the option to open straight back into the mode you last used, instead of defaulting back to the standard Photo mode, and will even preserve your settings if using the Pro mode.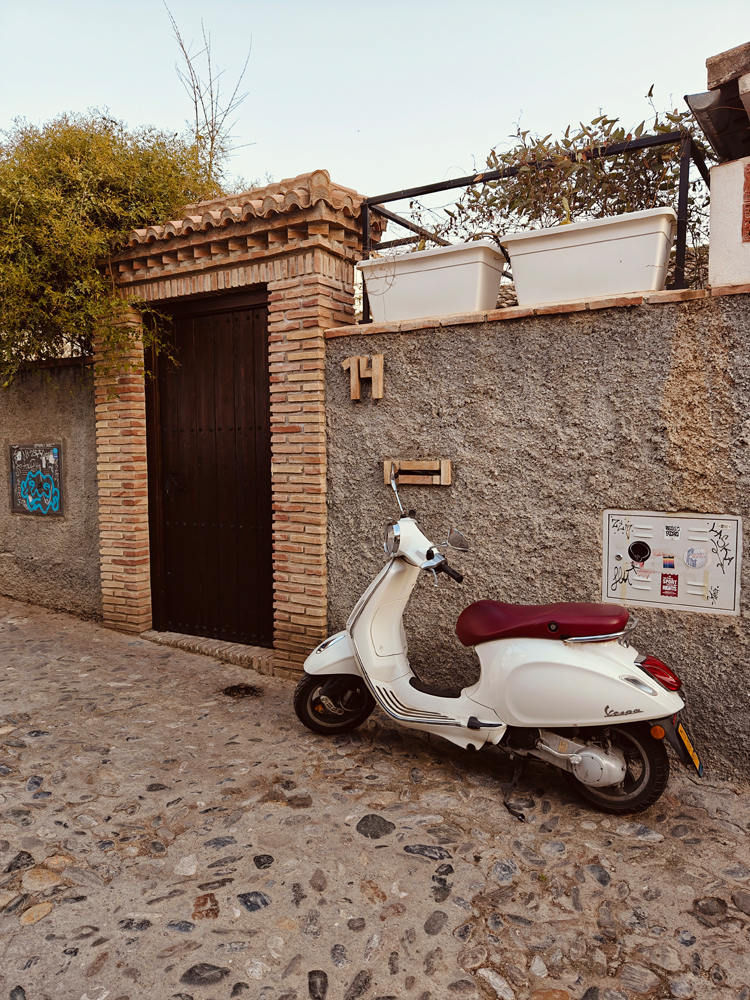 At night the 1in sensor really comes into its own, capturing convincing shadow detail alongside bright artificial lights and keeping colours close to that of reality. The other two lenses also put in a good showing, with OIS helping to minimise camera shake and ensure your shots stay crisp, although moving subjects remain a challenge.
Image sharpening gets a little aggressive when using the 6x zoom in darker conditions, giving the surface impression of detail but not holding up under scrutiny. You're better off sticking with the optical zoom at night, unless your subject is very well illuminated. Still, it's up there with the very best phone cameras.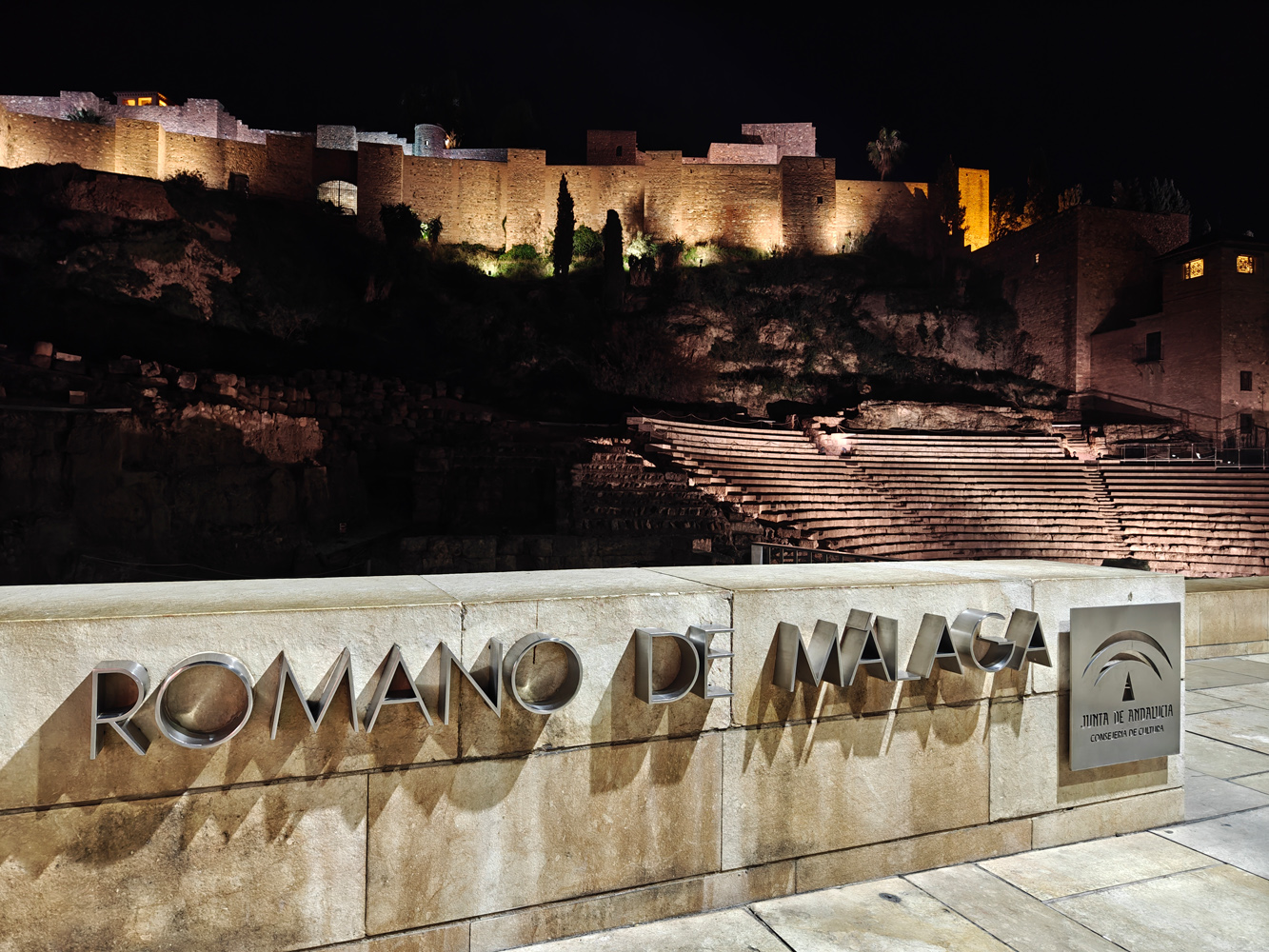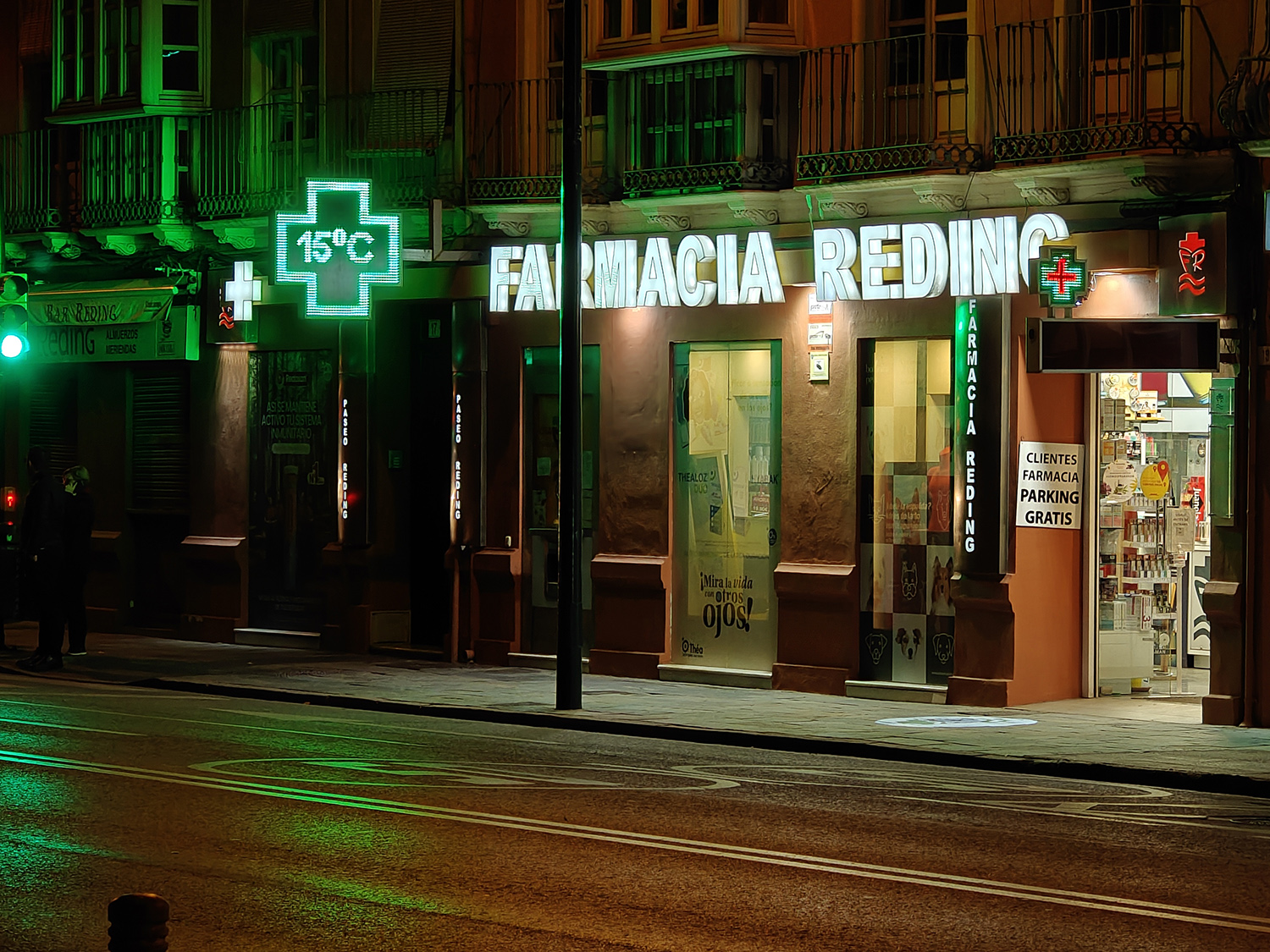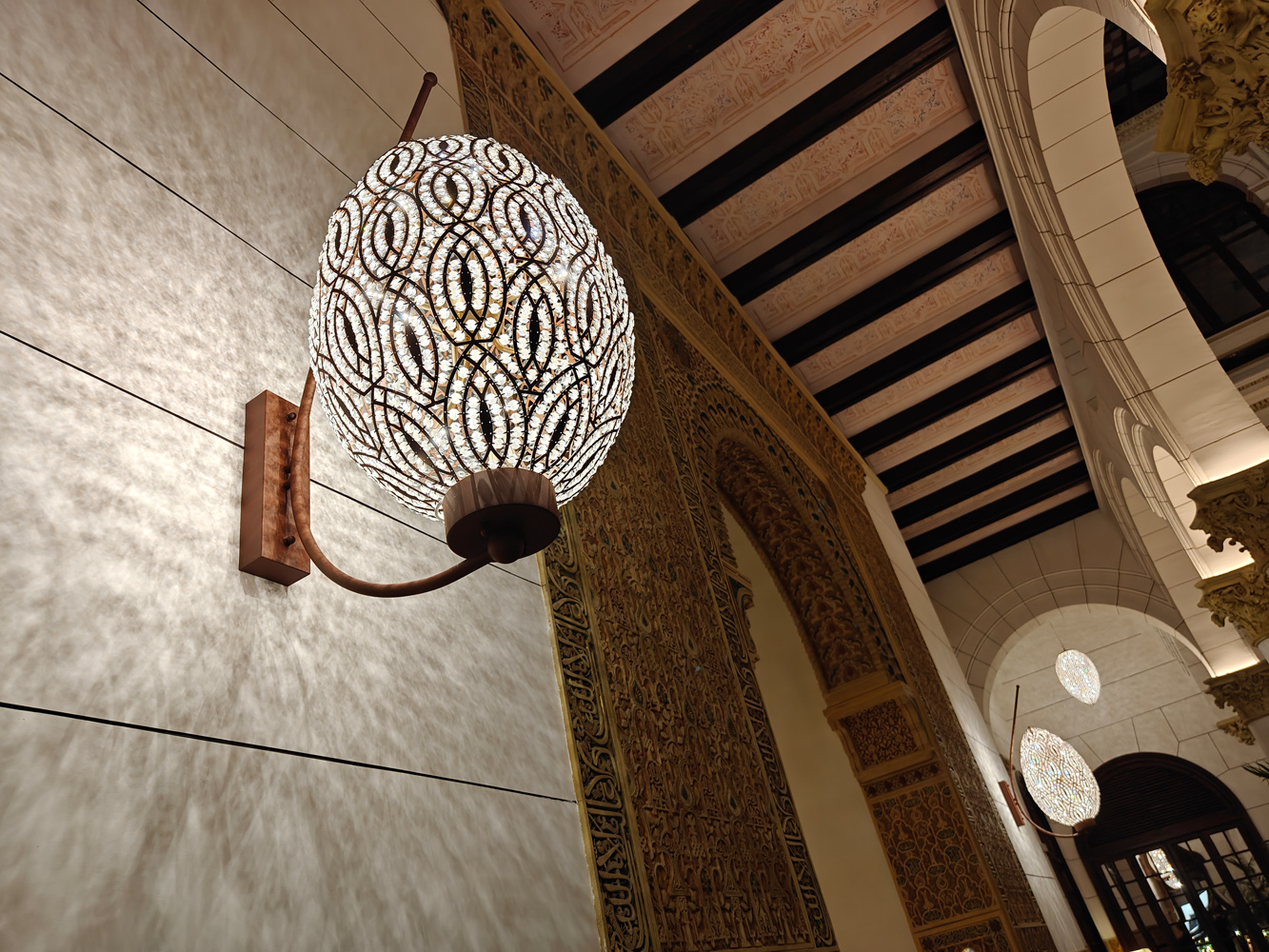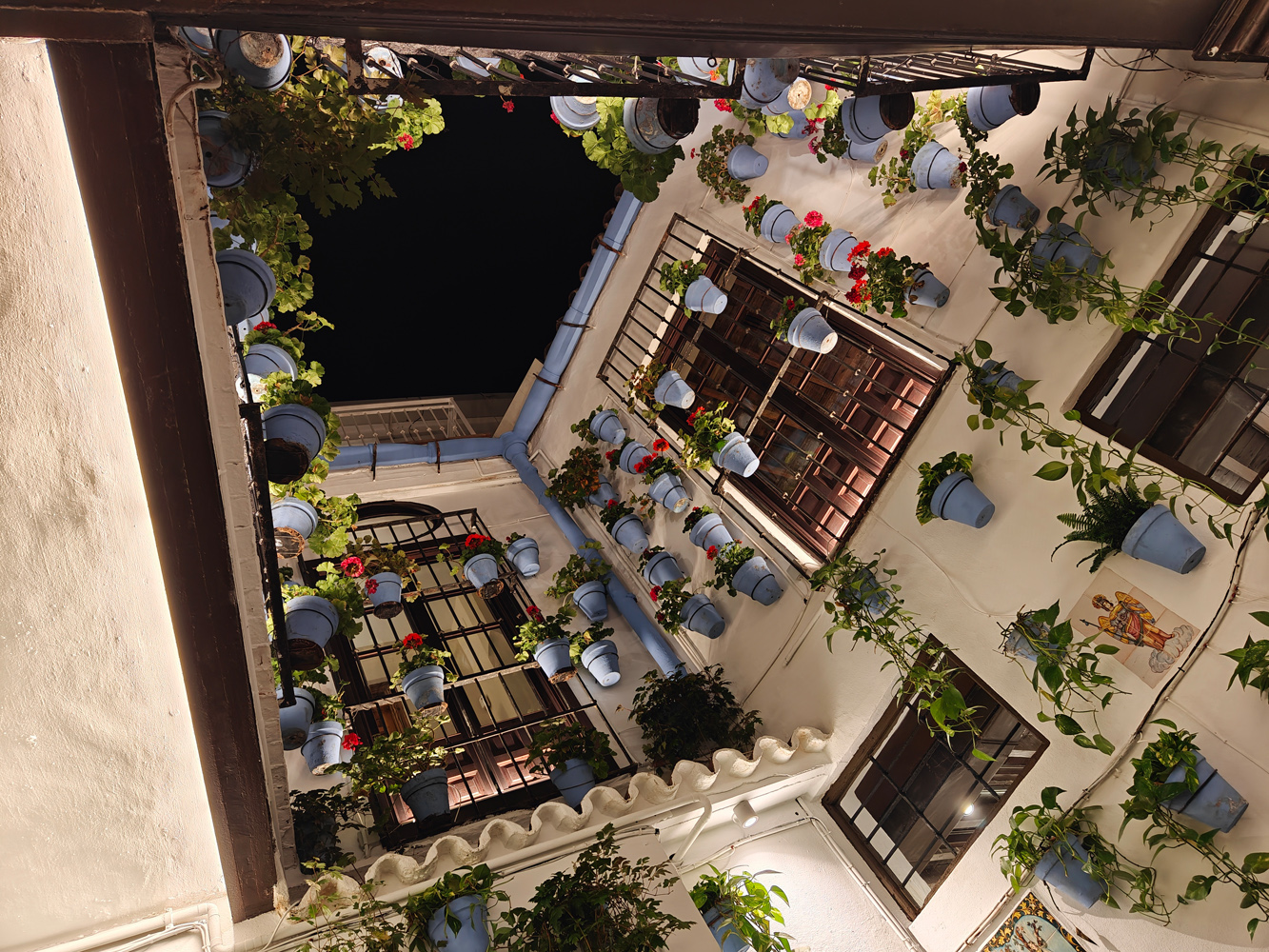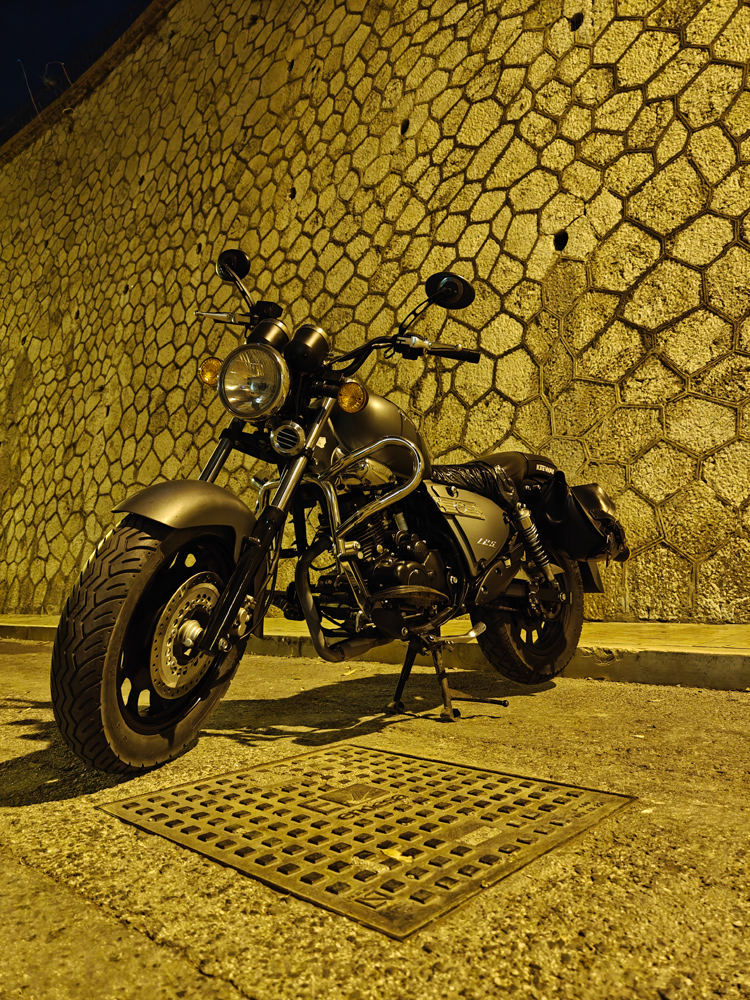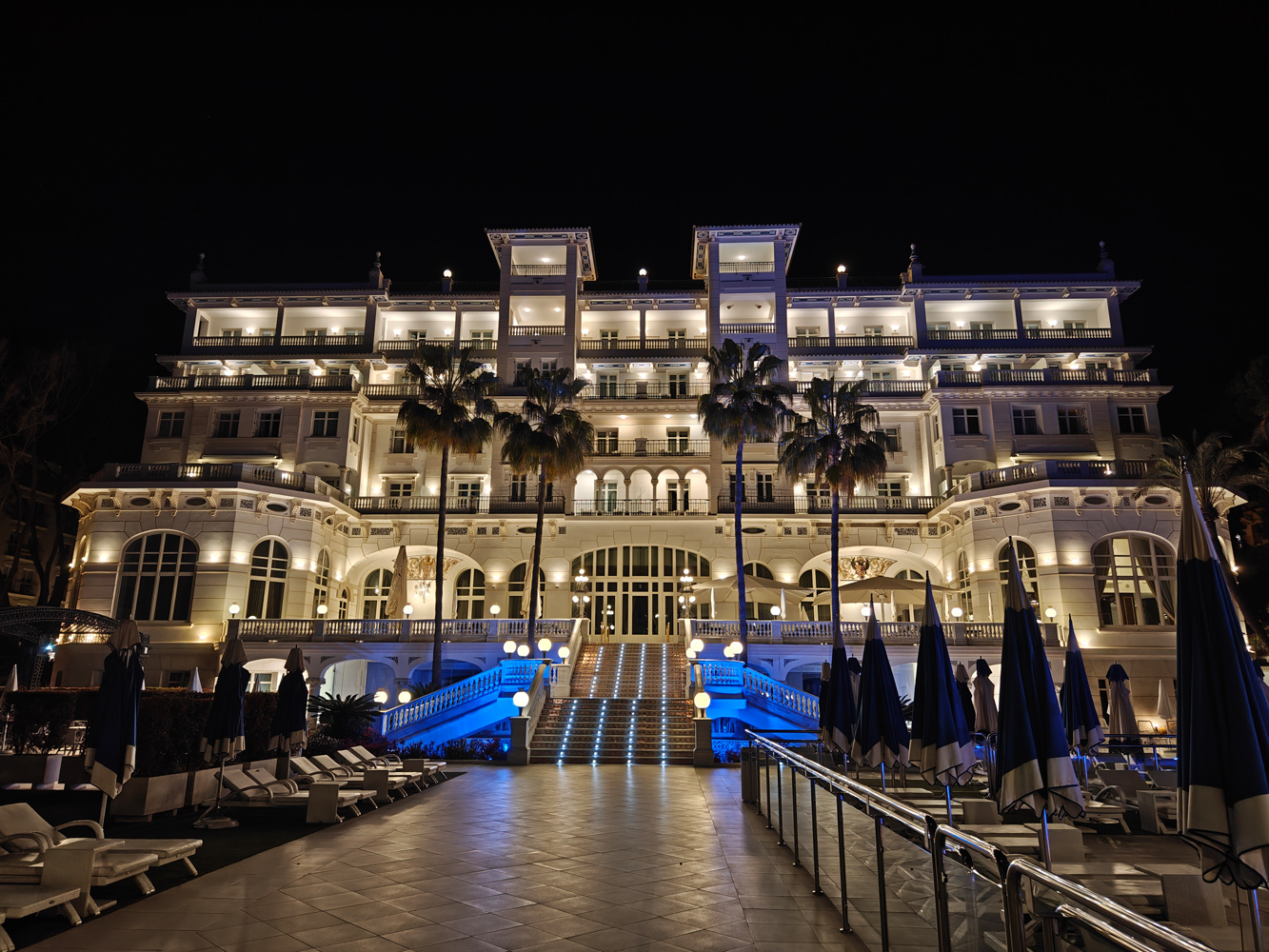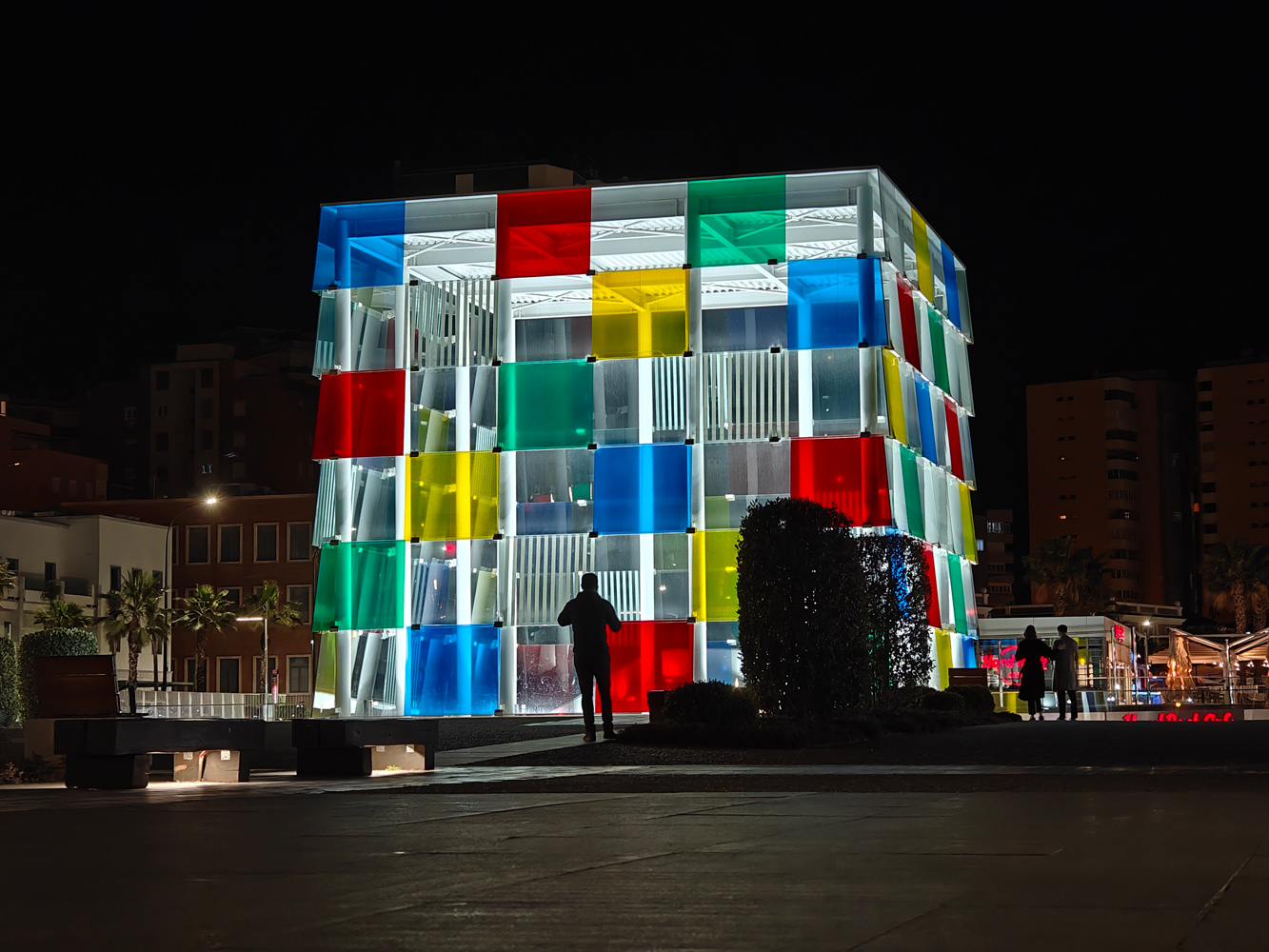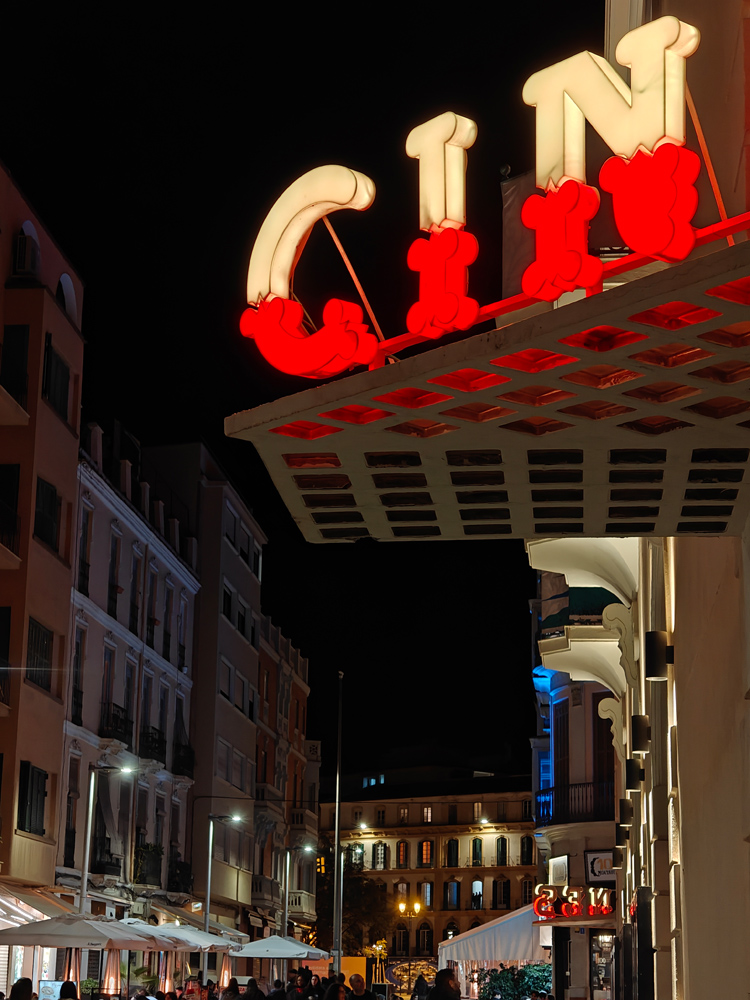 You can shoot 4K video at 60fps across all three lenses, but only in SDR. Enabling Dolby Vision recording locks the frame rate to 30fps, can't be used with the ultrawide lens. The 32MP selfie cam is restricted to 1080p, which is fairly common in phones from Chinese brands, but recorded clips look decent enough and works just fine for video calls. Still snaps are packed with detail, too.
Performance & software: just Google it
Like the China-only Xiaomi 12S Ultra we reviewed in 2022, it takes a little elbow grease before the Find X6 Pro feels familiar to Western users. Almost all of the region-specific apps can be uninstalled, Google services are easily enabled through the Settings menu, and the Play Store just takes few taps to install from the web. Then you're free to swap the Chinese keyboard for a QWERTY one, and install Chrome, YouTube and the like.
Once you do everything works as you'd expect, including Google Wallet for contactless payments. OK, so you can't wake Google assistant using the power button, and the Google Discover feed is missing from the left of Android 13's home screen. The ColorOS UI is also quick to forget when apps have been granted notification access when it puts them to sleep, so it helps to know your way around Android's battery usage settings. But there's nothing major stopping you from using one as a daily driver here in the West.
You'd have plenty of reasons to want to, given the performance on tap. There's a Snapdragon 8 Gen 2 CPU at the heart of the Find X6 Pro, which is paired with a substantial 16GB of RAM in this top-spec handset. It also pools an additional 4GB of virtual memory from the massive 512GB of on-board storage, to cater to even serious multitaskers. The green and black glass models start with a more mainstream 12GB of RAM and 256GB of storage, while the base vegan leather version has 16GB and 256GB respectively.
Android feels delightfully responsive, with apps opening in a flash and working flawlessly two-up in split screen mode. Preinstalled apps aside, the interface will feel very familiar to anyone that's used an Oppo or OnePlus phone in the past few years, with an easy to navigate quick settings tray and a universal search (with bespoke widgets) available at a swipe.
It also played every game we threw at it brilliantly, usually defaulting to the highest detail settings and producing very smooth frame rates. The screen resolution also runs at Full HD-and-a-bit out of the box instead of the full 3200×1400, which helps ease the pressure on the chipset. A graphite cooling system and larger vapour chamber over the outgoing Find X5 Pro helped it stay cool under load, too: while it warmed up after an hour of gaming, it wasn't enough to hamper performance.
Battery life: living for the weekend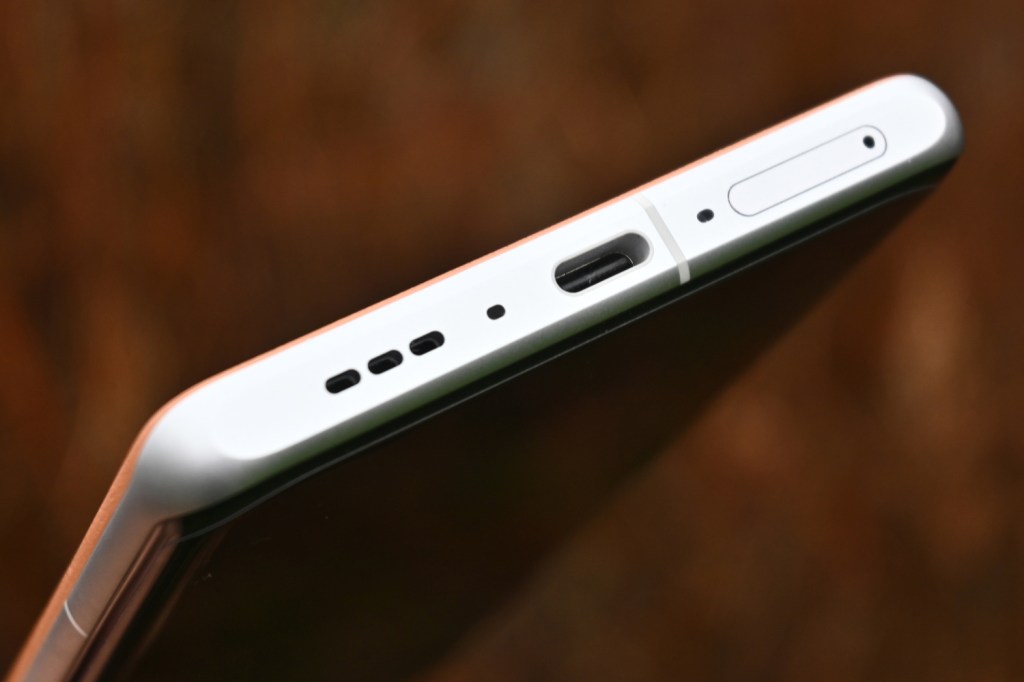 Qualcomm's top-tier Snapdragon CPUs aren't quite as power-hungry as they used to be, which has helped a lot of this year's flagship phones last a full twenty four hours between charges. The Oppo Find X6 Pro can do that comfortably, and make it well into the next twenty four if you're somewhat sensible.
The 5000mAh battery saw us through an entire day of taking photos while hiking through some epic Spanish scenery, despite having to ramp the screen's brightness right up to counter the sunny weather. After a late night catchup on our YouTube watchlist and a fair bit of social scrolling, we woke up the next day with 25% remaining.
You don't need to spend long tied to a plug socket once it's time to top up, either. The bundled Supervooc power brick delivers 100W of juice over USB-C, which is enough for a complete refill in half an hour – or about as much time as we spend getting showered and making breakfast each morning. That meant we could avoid leaving it plugged in overnight, which is better for the battery's long-term life. Oppo reckons it should retain 80% of its original charge after four years of typical use, so there'll be no need to cart around a portable battery bank any time soon.
50W wireless charging is almost as rapid as using a cable, assuming you have a powerful enough Qi charging pad: a compete charge takes just under an hour, while a 22 minute jolt-and-bolt is good for 50%. We also found reverse wireless charging particularly effective here: the vegan leather is far grippier than the glass or metal seen on rival phones, so smaller gadgets like wireless earphones and smartwatches stay exactly where you place them.
Oppo Find X6 Pro verdict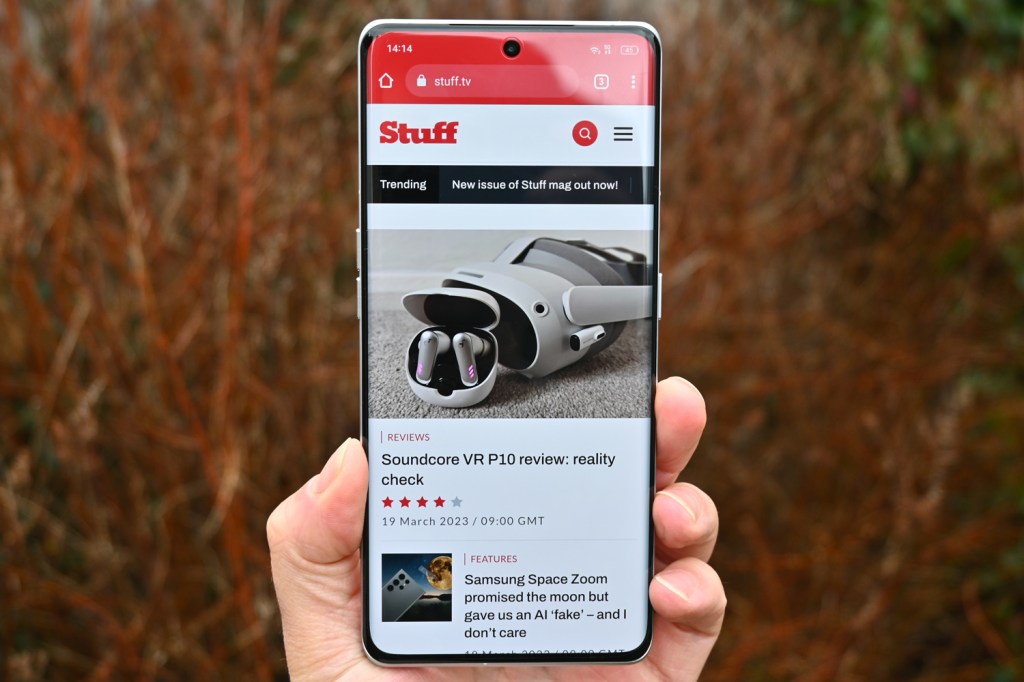 The Find X6 Pro's screen is stunning; its performance top tier; its battery life and charging speeds both excellent. This is comfortably one of the best Android phones around in terms of hardware. Go for the vegan leather version and we'd argue it's also one of the best looking.
Photography is where it truly excels, though. The versatile trio of lenses comfortably rival Samsung, Apple and Google for outright clarity and low-light performance, with the 1in sensor delivering dreamy-looking in-camera bokeh on par with Xiaomi's best. The S23 Ultra still has the edge for long distance zoom, and some will prefer an iPhone or Pixel's colour and contrast processing, but there's very little in it.
That just makes it all the more frustrating that Oppo isn't giving the phone a global launch. While the firm's sister brands have done this before (the OnePlus 11 waited two months between its Chinese and worldwide launches), they were upfront about eventual availability in other territories. Right now, Oppo is staying silent. Maybe Xiaomi, who partnered with Sony to develop the IMX989 sensor, has secured the lion's share of supply for its own Xiaomi 13 Pro, which is going global.
Importing is currently your only option, so you'll have to take the associated costs and inconvenience into account when deciding whether to take the plunge, or just pick up something that's available locally instead. Should Oppo manage to bring it to other markets later down the line – and the price not be too outlandish – we wouldn't hesitate to award the Find X6 Pro an extra star.
Stuff Says…
A no-compromise flagship with supremely capable and versatile cameras. Leaves you wanting very little – except wider availability.
Good Stuff
Outstanding cameras in virtually all conditions
Gorgeous design and stunning screen
Flagship-grade performance, battery life and charging
Bad Stuff
Restricted availability
Oppo Find X6 Pro technical specifications
Screen
6.82in, 3200×1440 AMOLED w/ 120Hz
CPU
Qualcomm Snapdragon 8 Gen 2 octa-core
Memory
16GB
Cameras
50MP, f/1.8 main w/ 1.0in sensor, 23mm focal length, OIS, omni-directional PDAF +
50MP, f/2.2 ultrawide w/ 15mm focal length, OIS, omni-directional PDAF +
50MP, f/2.6 periscope telephoto w/ 65mm focal length, 3x optical zoom, OIS, omni-directional PDAF rear
32MP front
Storage
256/512GB on-board
Operating System
Android 13 w/ ColorOS
Battery
5000W w/ 100W wired, 50W wireless, reverse wireless charging
Dimensions
165x76x9.1mm, 216g (glass)
165x76x9.5, 218g (vegan leather)