Oppo Find X2 Pro review
Paying this much for a phone from a name your friends have never heard of? Bold move, but it pays off here
Remember when Huawei was the brightest light in phones? Before Trump oiled up his corpulent creases and went some way to grappling the designer of some of the best Androids ever out of relevance in the west?
Those were good old days. But the space Huawei is currently struggling to maintain its grip on is right there for companies like Oppo, and phones like the Oppo Find X2 Pro, to fill. Let's just hope Trump's greasy sumo belt stays off for a bit.
The Oppo Find X2 Pro is the fanciest phone Oppo has ever made. It is brilliant, bold and costs up to £300 less than the closest-specced version of the Samsung Galaxy S20 Ultra.
Will thousands of people who have barely heard of Oppo spend £1099 on one of its phones? We doubt it. But the Find X2 Pro absolutely belongs in the same league as the top-end Samsungs and iPhone 11 Pro.
Design: Vegan is so in right now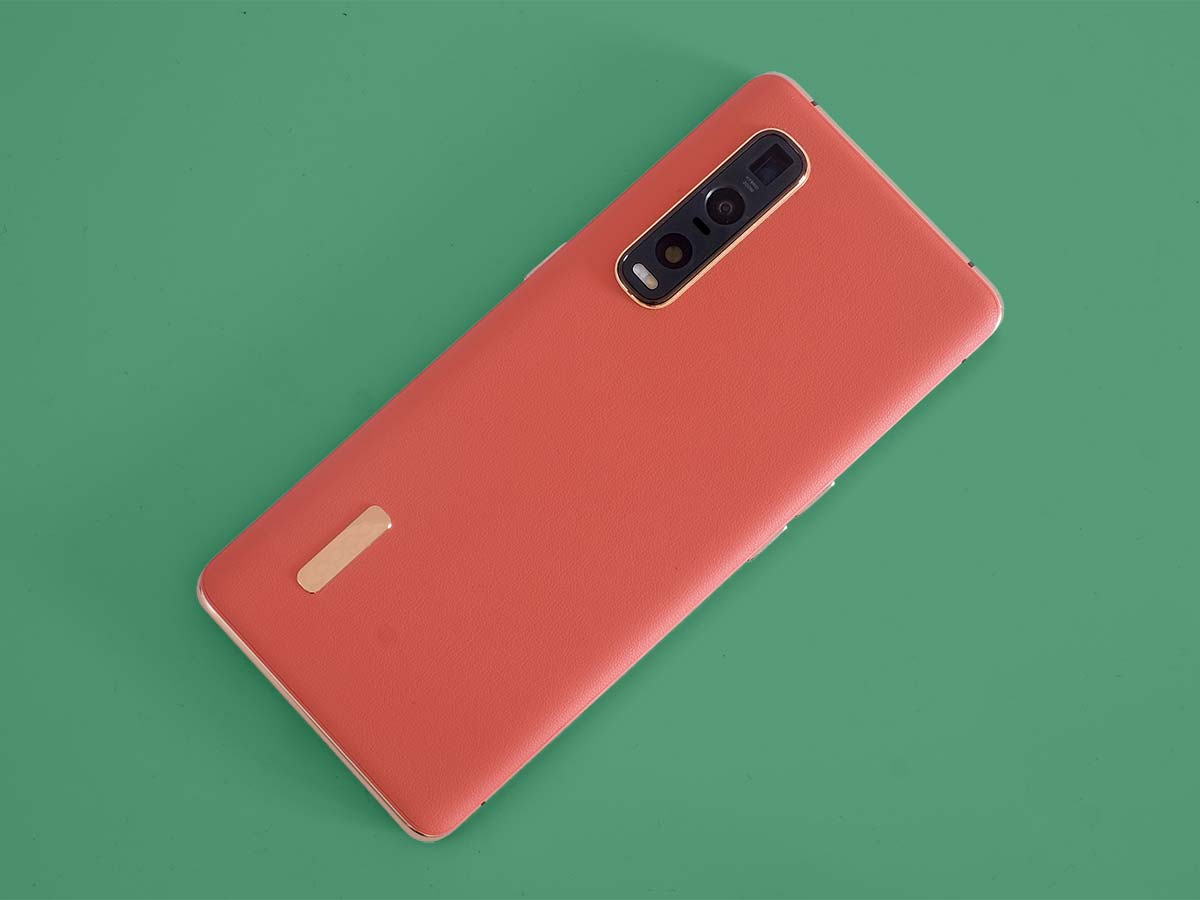 Making a high-end Android phone has become a well-choreographed dance just about everyone knows. You need curves on all sides, shiny metal down the edges, like the stripes on a pair of designer tracky-bottoms, and thinner-the-better screen surrounds.
The Oppo Find X2 Pro? Tick, tick, tick.
Vegan leather is one part that lends the phone at least a dating profile's worth of personality. The "vegan" bit is mostly there for the trendy sound as this stuff is, like every fake leather, most likely a kind of plastic. Probably polyurethane.
That's right, it's £1099 for a plastic-back phone. But this one feels great. Push your thumb across its back and the vegan leather really does depress a little just like real leather, and it's less slippy than glass.
You could call it smart leather but, well, that sounds dumb. Don't want leather? There's a ceramic version too.
The Oppo Find X2 Pro is also easy to handle considering the screen size, because of those small borders and the tall aspect ratio. It's very Samsung S20-series in this respect. But, just like the other big names, this phone does not have a headphone jack. There's no SD card slot either. But with 512GB storage, should you really care? We don't.
You do get stereo speakers. There's one on the bottom, one on the front, and they are about as loud and powerful as each other. The Oppo Find X2 Pro gets a little brash at max volume, but these are loud, useful little speakers.
The ways you "sign in" to the Oppo Find X2 Pro are great too. There's face unlock, which is very quick until you try to use it in a super-dark room, and a fast in-screen fingerprint scanner. It's quicker than the Samsung Galaxy S20 Ultra's.
Screen: Who needs a Samsung Galaxy?
The Oppo Find X2 Pro has a 6.7-inch screen with the same kind of resolution as the Galaxy S20 series. It's a 3168 x 1440 pixel OLED panel with the refresh rate everyone in the know talks about these days: 120Hz.
Almost all phone screens refresh their image 60 times a second. 120Hz doubles this, allowing for double the frame rate, and much smoother scrolling.
Leave the Oppo Find X2 Pro coasting with the settings it uses fresh out of the box and the phone runs at 120Hz in Google apps or on your homescreens, but dips to 60Hz when you use third-party apps. This is probably the best way to run your Oppo Find X2 Pro.
You get an ultra-smooth and quick feel interface, but less of a battery hit when you get stuck in an Instagram black hole for an hour. 120Hz uses a little more power than 60Hz.
The display itself is excellent. You can choose how bold the colour is, OLED delivers perfect blacks and the screen is bright enough for easy use outdoors on bright days.
Complaints you could make are just the same as the Samsung Galaxy S20 Ultra's. The display looks ever so slightly dimmer in the last few curved millimetres of each side, because that part of the screen isn't actually pointed at you. And the Oppo Find X2 Pro has a punch hole, not the all-screen display of some of the Oppo Reno models, made possible by a motorised selfie camera.
Would this phone need to be thicker to use such a camera? Did Oppo market research say people prefer a punch hole?
Who knows, but it means when you full-screen a Netflix movie, there's a little black hole in the corner. HD Netflix isn't supported yet either, so the max resolution you can stream at is 960 x 540.
We think, and hope, HD support will be added soon. Even the £180 Oppo A5 2020 can handle 720p.
Performance: All the power, and ice-rink smoothness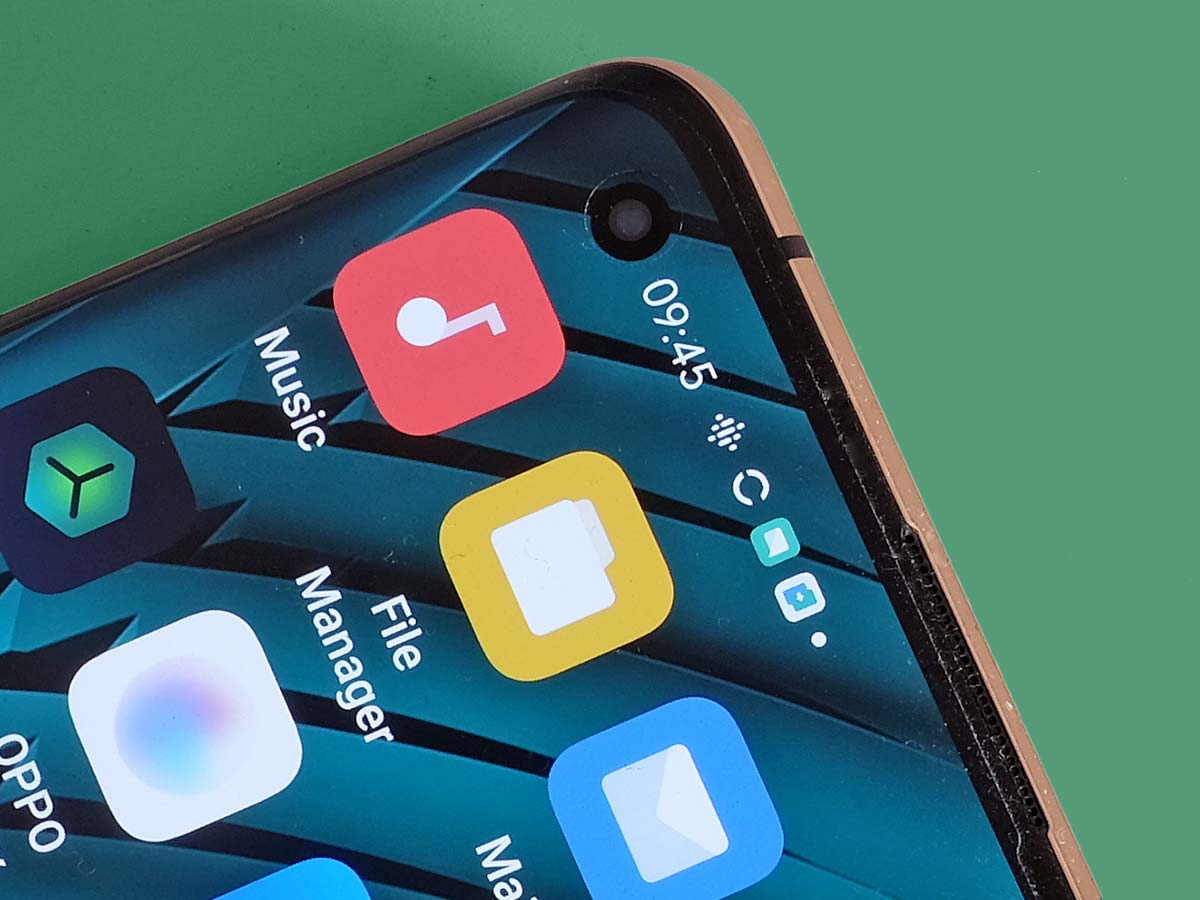 A combo of extreme power and that tasty 120Hz refresh rate will likely make the Oppo Find X2 Pro seem the fastest Android phone you've ever used.
Oppo has really maxed this out in its interface, with extremely fast transitions, huge variability in the app drawer scroll speed based on how hard you flick, and some sweet "boingy" inertia animations when you reach the bottom.
The Oppo Find X2 Pro's software is clearly a custom UI, and quite different to the Android of a Pixel 4 XL. But so is that of every other top-end Android, bar the Pixel phones.
This is ColorOS, Oppo's take on Android, and it's not a bad one. You can choose whether to have an app drawer or not, and the bonus Smart Assistant home screen is more pared-back than the average. You can just have the weather and your step count in there, if that'll all you'll use.
We've noticed just one consistent bug with the current version: the notification drop-down occasionally hangs around after a message pops in, and a simple flick doesn't make it go away. It's annoying, but will probably be zapped by the time you buy a Find X2 Pro.
Performance is also pretty much unbeatable among Androids in early 2020 as the Oppo Find X2 Pro has Qualcomm's top-end Snapdragon 865 CPU and a gigatosaurus 12GB RAM. You can tell Oppo was out to make a monster phone, particularly as it also has 512GB storage.
Top tier games like PUBG and ARK run very well, and seem to do so at more consistent frame rates than the Samsung Galaxy S20 Ultra, reviewed recently. It's yet more proof Qualcomm's best mobile CPUs are better than Samsung's right now.
Want some hot numbers? The Oppo Find X2 Pro scores 12984 points (4248 per core) in Geekbench 4 and 3209 points (901 per core) in Geekbench 5. This beats every Android with anything lower than the Snapdragon 865, although the iPhone 11 series phones are still just slightly ahead on CPU power.
Camera: A three-eyed doggie-stalking monster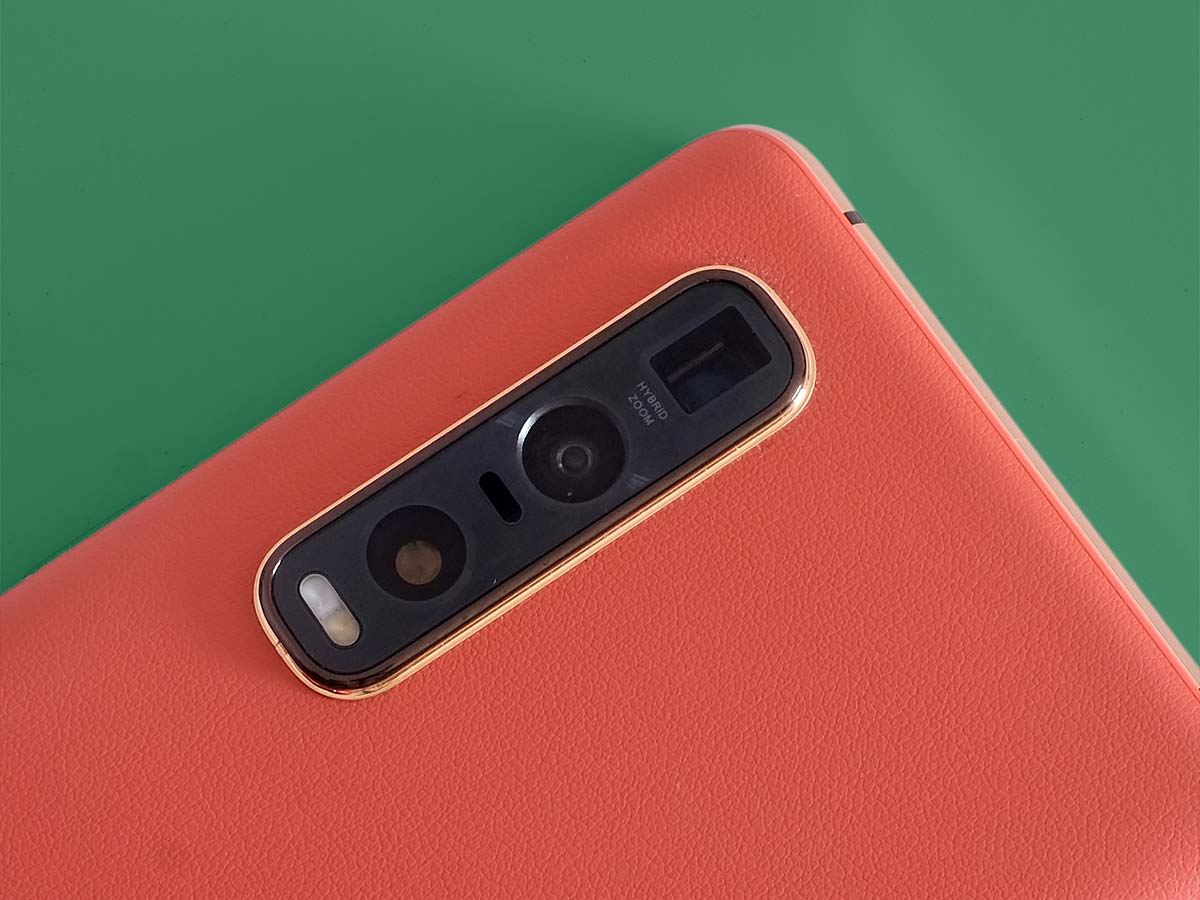 The Oppo Find X2 Pro camera array is categorically ahead of the iPhones, in at least one way. It has a pericope zoom, much like the Huawei P30 Pro and Samsung Galaxy S20 Ultra. This uses mirrors to effectively fold over a camera lens that otherwise simply wouldn't fit in a phone body.
It makes the Oppo Find X2 Pro quite possibly the most fun phone camera you've used to date.
Need to snap a picture of that cute dog half-way across the park? No problem, there are good 5x and 10x zoom modes at your fingertips.
The Oppo Find X2 Pro also has one of the best macro modes put into a phone. When you get real close to your subject, the phone automatically switches to it, and uses the wide camera instead of the standard one.
Just like the Huawei P30 Pro, the original master of phone macro, this wide camera can focus much closer than the others. You need to spend a few seconds getting the focus right as, up close, the depth of field is pretty shallow. But the results are often great.
Oppo has nailed a few other important areas too. Its dynamic range processing is world-class. You can shoot right into cloud cover turned into white fury by the sun and still get usable shots.
Video stabilisation is a highlight too. The Oppo Find X2 Pro's Ultra Steady mode has a level of smoothing similar to a GoPro Hero 8 Black. But there are compromises.
Using standard Ultra Steady limits you to 1080p capture. Go up a level to "Ultra Steady Pro" and the phone switches to the ultra-wide camera, which results in much softer-looking videos.
There's virtually no stabilisation when shooting 4K (30fps seems a bit smoother than 60fps), so despite the fancy dedicated modes it's no iPhone 11 Pro. Apple's top iPhone smoothes out motion extremely well at 4K. Apple wins.
The Find X2 Pro may still win for travel stills, though. The 5x zoom has a 13-megapixel sensor and takes very solid pics at that magnification. Samsung's S20 Ultra seems to take better zoomed images still, most likely because it has a much larger, higher-res sensor for the zoom. And Samsung's zoomed pics are much better in low light.
Samsung's "full resolution" mode is superior too. Snap away at 1x with the Oppo and you can take 48-megapixel images if you like, instead of the standard 12MP pics. But there's nothing like the increase in detail you see in the S20 Ultra and its surprisingly good 108MP mode.
Ultra-wide shots are great, with some loss of detail compared to the 1X (relative to view size) but nothing like the drop in quality seen in cheaper phones.
Other gripes? The camera makes certain types of scene look too bright, a little washed out. And while the night mode is very good, and quick, it only works well at 1x magnification.
The Oppo Find X2 Pro camera is a hit. It may not find any new extremes like the iPhone 11 Pro or Samsung Galaxy S20 Ultra, but is a blast to use and takes great images. Oppo also seems to have among the best Portrait mode processing around. This is what artificially blurs out the background, and makes sure that the reality — that it's a trick of software — isn't too evident.
We just wish it wasn't so picky about the distance from your subject.
Battery life: All-day power in 38 minutes
The Oppo Find X2 Pro has a 4,260mAh battery, which sounds disappointing when Oppo cranks out lots of ultra-high capacity phones. 5000mAh would be ideal, particularly when the screen has more pixels than most, and has to refresh them twice as quickly a lot of the time.
But it's the real-world test drive that matters, and the Oppo Find X2 Pro holds up surprisingly well. On a long day of work starting at around 7:45am, frantically checking the news every five minutes for yet more signs of the apocalypse, it still had 15% battery left by 1am. Even with 120Hz mode on 24/7, it does not struggle to last a day with some charge left.
On slightly less stacked days the Oppo Find X2 Pro has around 30% charge left by bed. It may not be in the same league as the cheap Oppo A5 2020, which has a monster battery that can last a full two days without much effort, but is a reliable pocket buddy.
You don't get wireless charging, which is perhaps a surprise when the ceramic and "vegan leather" rears shouldn't block a wireless signal. Instead Oppo offers us super-quick wired charging.
It has a 60W charger that takes the Find X2 Pro from empty to full in 38 minutes. Once upon a time we thought 10W chargers were pretty fast. This thing is in another galaxy.
But can we believe the claim? We drained the Find X2 Pro to set, set the stop watch and plugged the little guy in. After 38 minutes we were at, drum roll, 99%. It took 42 minutes to reach 100%, but that's close enough. You also get 50% charge in just 15 minutes, impressive on its own.
The charger brick is a little larger than average as a result, but we'll live with it for the fast-charge benefits.
Oppo Find X2 Pro verdict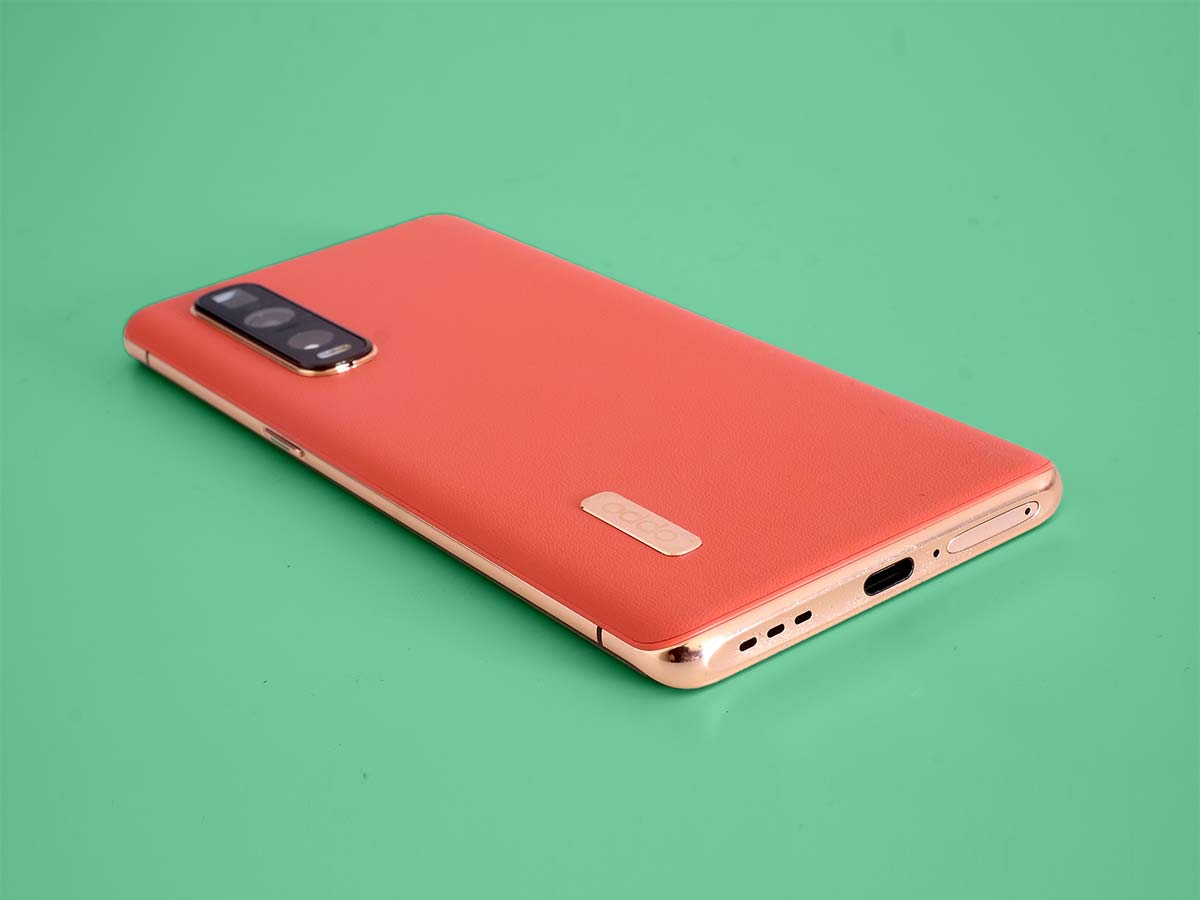 The Oppo Find X2 Pro is as good as any flagship phone out there. It looks great, feels incredibly slick thanks to a 120Hz screen and has a camera that lets you shoot pictures of cute dogs at the park without stalking them. And if that's not worth an extra star, what is?
Paying £1099 for an Oppo phone does seem very odd, in the UK at least. Oppo is a household name in India and China, but say it to a friend here and the most likely response is "what?"
There are also a few bugs in the software, a few areas to tighten-up in the camera. But this is undoubtedly one of the best Android phones around right now.
It can seem Huawei has been all-but knocked out of the ring at the moment. Phones like this, and other Oppo smashers like the Oppo A5 2020 and Oppo Reno 2, show this Chinese company is ready to take its place. Watch out, Samsung.
Tech specs
| | |
| --- | --- |
| Screen | 6.7in 1440 x 3168 120Hz AMOLED |
| Chip | Snapdragon 865 |
| Cameras | 48/13/48 rear / 32MP selfie |
| Battery | 4260mAh with 60W SuperVOOC charging |
| Storage | 512GB |
| Memory | 12GB RAM |
Stuff Says…
There are a few bugs in the software, a few areas to tighten-up in the camera, but this is undoubtedly one of the best Android phones around right now
Good Stuff
Loads of storage
Power and slick 120Hz smoothness
Ultra-versatile triple camera
Bad Stuff
A few minor camera black marks
No wireless charging