Huawei P30 review
Less mighty than its brother, but still plenty to brag about
Janet Jackson, Dannii Minogue, Solange Knowles – being a sibling to a superstar can be tough, even if you're a star in your own right.
With Huawei's shiny new P30 Pro garnering so much hype thanks to its 5x periscope zoom, who's talking about the vanilla P30? Well we are – and not just because we have to, but because it's a cracking smartphone.
When you compare the P30 and the P30 Pro – the differences include design, camera, screen and RAM/battery configurations. In fact, about the only things that are the same across both are Huawei's choice of processor – the Kirin 980, and the interface that keeps everything ticking over – Android 9 combined with EMUI 9.1.
Having said all that though, that interface makes for most of the experiences the P30-series serves up, plus the phones' benchmarking scores are virtually identical, and they both have excellent battery life too. So if you're after something smaller than the P30 Pro that costs a bit less, and don't mind missing out on some of the thrills and frills, the P30 could be a contender.
Design and display: Demure front, zingy back
With no curved screen, from the front, the P30 doesn't quite have the 'look at me' factor phones like the Samsung Galaxy S10 and P30 Pro do. Instead, it's a bit more of a chameleon, blending into the sea of water droplet notch phones out now, like the OnePlus 6T.
Turn it around though and it's a totally different story thanks to Huawei's effervescent choice of colours. Our Aurora version starts out as a shade of metallic turquoise at the top, then morphs into a regal blue at the bottom. One colleague's description of it: "An incandescent sea creature ate your phone and took its shape" – definitely a compliment. Also available in Black, Pearl White, Amber Sunrise and Breathing Crystal, every option other than the first features an eye-catching gradient finish.
As for the metal frame, it feels solid, with its curved sides sitting well in the hand. Meanwhile, the subtle, flat bottom, reminiscent of Nokia's Lumia 800 of old, looks a bit delicious, interrupting the curvy factor with subtlety and intent.
The right side of the P30 packs a power and volume button set, while the bottom features a mono loudspeaker and a 3.5mm headphone jack, as well as a USB-C port. It's one of the only flagship specced smartphones around to feature a headphone jack, which should be an instant boon for fans of wired audio.
There's also a dual-SIM slot on the left of the phone's frame, while around the back is that colourful curved glass, and a triple camera set-up. It's a fair bit smaller than the P30 Pro, and is significantly thinner too, making for a phone that just feels manageable.
What it lacks by comparison to much of the competition is water resistance though, with a humble IP53 rating of 'Splash resistant', so don't go dunking yours. All said and done though; if splash proof is enough and you don't need a curved display, then the P30 is a cracking looking, and feeling phone for the price.
As for the screen, it's a 19.5:9, 1080 x 2340 resolution OLED panel that measures in at 6.1in. That's smaller than a lot of flagships, as well as some midrange phones like the Moto G7 Play and Honor 10 Lite – explaining why the P30 feels so manageable in the hand.
It's smaller screen also results in a sharper picture than bigger screened smartphones with the same resolution. A pixel density of 442 pixels, means content looks as crisp as it needs to and text is nice and sharp. The Huawei P30 screen isn't as bright as the P30 Pro or Samsung Galaxy S10 at max brightness, and its colour calibration is a smidgen too cool too, though Huawei offers a range of customisation options to tweak the screen's vibrancy and colour temperature, so you can make it look exactly how you want it to. There's also an eye comfort mode too, so you can filter some of that blue light.
Another point to note, the lack of a curved display is actually a good thing when it comes to usability, especially for smaller hands. As beautiful as phones like the P30 Pro and Galaxy S10 Plus are, with such small bezels on the side, we often found ourselves accidentally pressing icons on the extreme left or right of the display with our palms by accident.
Camera: Life through a Leica lens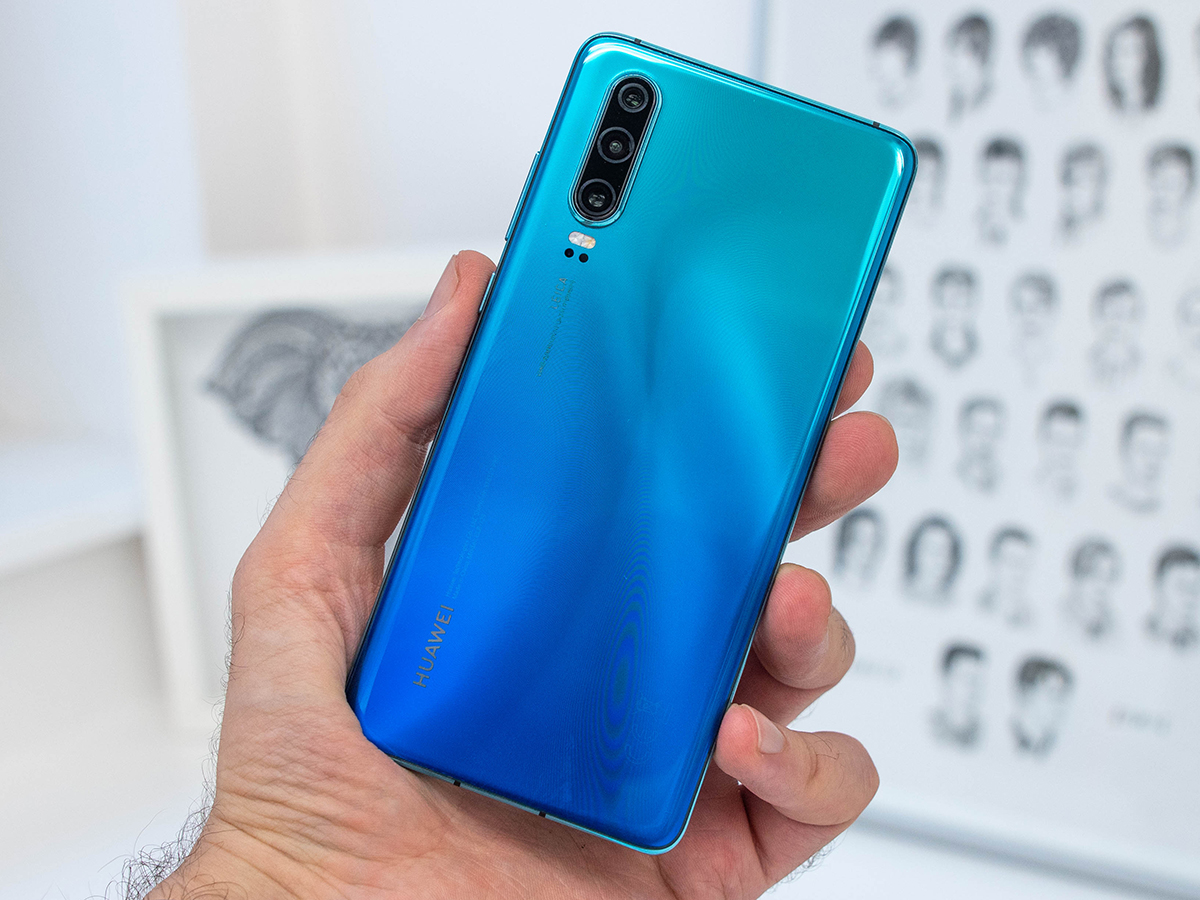 There's no doubt about it, the P30 Pro is a better camera phone than the P30.
Now that's out of the way – boy have we loved using this little guy to capture life (cats) over the last couple of weeks!
First things first, let's talk about what you get in terms of specs: The P30's main camera has s a 40MP sensor and an f/1.8 lens. The same sensor is combined with an f/1.6 lens as well as OIS on the P30 Pro. The second, 3x zoom camera on the P30 sports an 8MP resolution and an f/2.4 aperture. That's by comparison to a 5x zoom, f/3.4 telephoto camera on the P30 Pro. Finally, there's a 16MP, 17mm, f/2.2 ultrawide camera on the P30, while the P30 Pro's ultrawide is a touch wider at 16mm, and packs a higher resolution sensor at 20MP.
The P30 also lacks the TOF (Time of Flight) camera that helps the Pro garner more accurate depth information.
Rather than get into the of all three sensors' details, it makes sense we focus on the new, 40MP RYYB sensor Huawei implemented on the P30 and P30 Pro in partnership with Leica. Featuring a different array of subpixels to traditional RGB sensors, it swaps out the green subpixel for two yellow ones, and Huawei claims it's better able to grab light, resulting in improved low light performance.
As for the picture taking experience, side by side scenarios, the P30 and the P30 Pro phones are very comparable. They deliver identical user interfaces and shooting modes, which include Aperture, Night, Portrait, Photo, Video and Pro modes, to name a few, and deliver great results across photos and videos. The pro mainly edges ahead in low light and telephoto shots.
Pictures taken in good lighting on the P30 are absolutely stonking, with stacks of detail and solid dynamic range. Turn off the AI toggle and play about with the P30's exposure controls, and even in automatic mode you can snap some jaw-droppingly good snaps with blur and clarity just where you want them. Yellow and green heavy pictures have a habit of going a bit haywire on occasion. Greens can look good as part of a larger scene, but when they occupy the whole shot, things get too vibrant. A software update improved dynamic range when shooting high-contrast yellow elements, but it still isn't quite Pixel 3 good.
What is better than 'Pixel 3 good' though is the P30's wide angle and zoom ranges. At its 3x zoom, it manages to hold onto a huge amount of detail, and the onboard optical image stabilisation deals with handshake brilliantly. You can push it up to a 5x 'lossless' zoom before things start to get bitty, but by smartphone standards, that's excellent. We use the word 'lossless' in inverted commas because it isn't a 5x optical zoom, it's a 3x optical zoom coupled with computational photography and a ridiculously high-resolution primary sensor that gives Huawei the right to use the words '5x lossless' – very clever stuff indeed.
As for the ultrawide lens, it doesn't just get a lot in frame, it also enables macro photography, so you can get right up close for an extra dose of detail. Also noteworthy, Huawei has just updated the phone to feature mind-bendingly good low light performance. It can literally make dark, light – and while that isn't always what you want from your atmospheric, low light shots, it's an incredibly neat party trick. Specifically, the update enables this incredible low light performance in automatic mode, so you don't need to faff about with changing out to night mode when the lights go down, like you do on the Pixel 3.
As for video recording, the P30 holds everything eerily still when you're shooting handheld in Full HD resolution. It looks rich, smooth and almost too good. When you start to tinker with zoom, it can get temperamental in lower light scenarios, and white balance can differ across zoom ranges wildly, especially in 4K video. In good lighting though, it's Full HD champ, and in 4K, it's a competent performer.
Moving onto selfies and a 32MP sensor coupled with an f/2.0 lens – identical to that found on the P30 Pro – ensure you look on-point. Results are predictably great by selfie camera standards. There's a beauty mode you can turn on or off which dictates how sharp your shots end up being, as well as a whole bunch of fun filters. These can blur out the background of your shots, and even augment them with some eerie effects – novelty factor – check.
Across lighting conditions, snaps from the front camera are decent even filter-free, and video, in particular, has seen a marked improvement, with very good image stabilisation and dynamic range, so your selfie footage looks steady, with nicely nuanced darks and lights.
Software and performance: Android and then some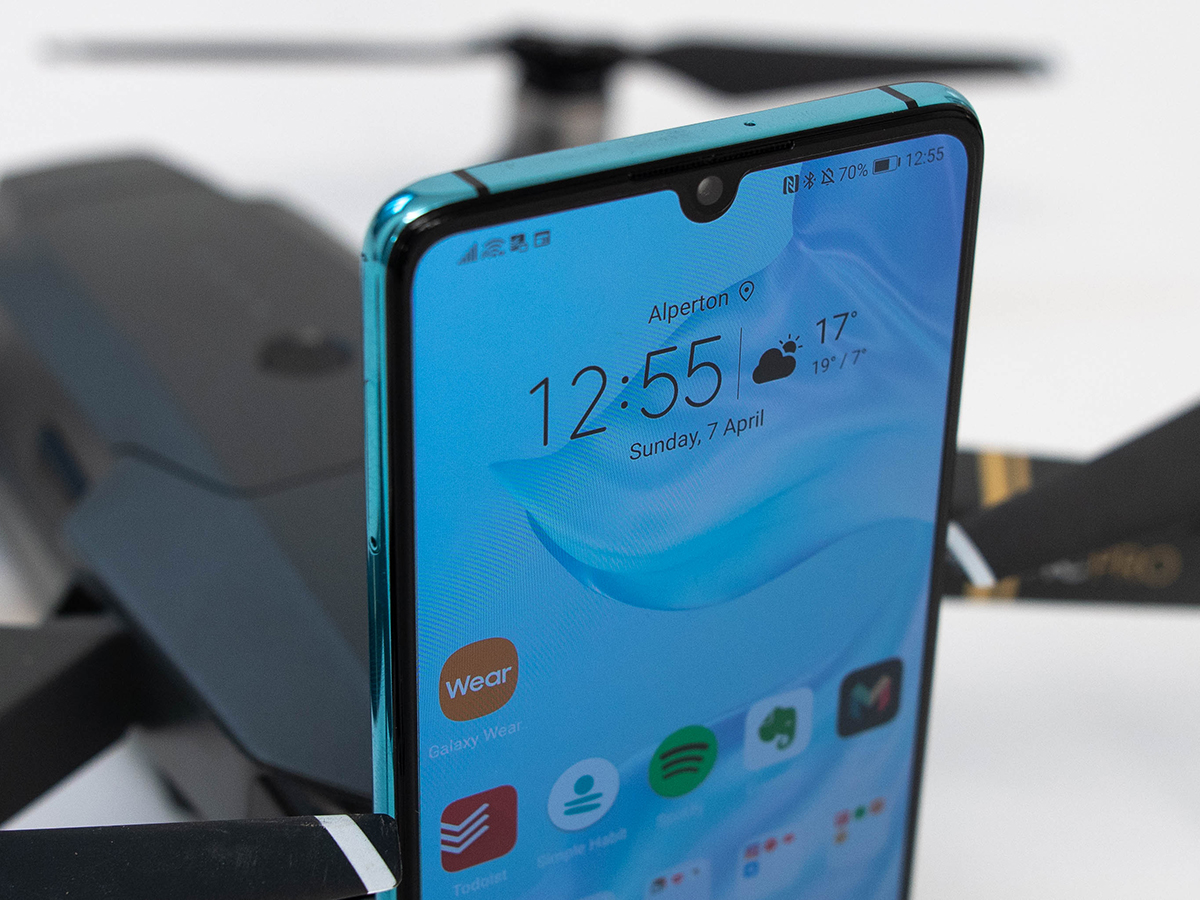 Huawei loads up its smartphones with oodles of cool tech, some you probably never even knew existed. The other day, we were with a P20 user and plugged her phone into a TV. She was gobsmacked when Huawei's desktop UI projected onto the telly, complete with its cheekily Windows XP-a-like wallpaper.
The P30-series runs on top of Android 9 the latest version of Google's OS, and it's off to a great start when it comes to app support and future proofing. It also packs Huawei's interface, EMUI 9.1 over the top, which makes all the experiences we mentioned possible.
EMUI is more like IOS on an iPhone XS than stock Android, as showcased on smartphones like the Pixel 3. This is in part thanks to the lack of an application tray, and it also comes down the UI's reliance on gestures.
There are still plenty of Google elements – a Google Assistant screen to the left side of your home screens, showcasing personal updates and news highlights Google thinks you should care about. Google maps and services are also installed, as are Gmail and Chrome.
Huawei Share – the company's own version of AirDrop, EMUI Desktop – the desktop projection interface mentioned earlier, and a customised digital wellbeing centre are also present.
We really can't fault performance on the P30, with everything being silky smooth and games playing back incredibly well, with the Kirin 980 power under the hood, coupled with 6GB RAM in our version. With 128GB storage options as well as a Nano Memory card slot to bump it up, the P30 should also pack plenty of space for your meida.
Battery life: It's a goer
Huawei has become a bit of a battery champ of late, packing in excess of 4,000mAh in its flagships for a couple of iterations. That's why it shouldn't come as any surprise that the P30 lasts for ages – easily a full day with regular use.
Unlike the P30 Pro, there's no wireless charging here. Nor is there ultra fast SuperCharge tech, with standard Fast Charging taking the phone from 0-100% in a little over an hour.
We didn't mind the slower charging one bit, after all, we tend to charge up at night. The wireless charging, however, was a bit more noticeably absent. If you're coming from a wireless charging phone and have Qi charging pads dotted about your home and office, you should definitely be asking yourself if you can live without it in your next smartphone.
As for software optimisations, the P30 and more specifically, EMUI are loaded up with everything from dark mode – which takes advantage of OLED screen tech's innate power saving when displaying blacks, right through to power saving and ultra power saving modes. These can eke out a few extra hours for smartphone addicts, or the best part of a day for light users.
Huawei P30 verdict
It fits great in the hand, costs less than a Pixel 3 and Samsung Galaxy S10, delivers a flagship experience and glistens like a unicorn should you opt for the breathing crystal version.
If you can deal with the lack of wireless charging, curved display and the fact it packs only three cameras, there's every reason to consider the P30 as your next smartphone.
Stuff Says…
More than just an understudy, the P30 is a great phone in its own right.
Good Stuff
Excellent camera
Great design
Powerful internals
Bad Stuff
Mono speaker
No water resistance
A couple of camera inconsistencies