Honor 10 Lite review
Honor's bargain-priced sequel ups the style stakes without hurting your wallet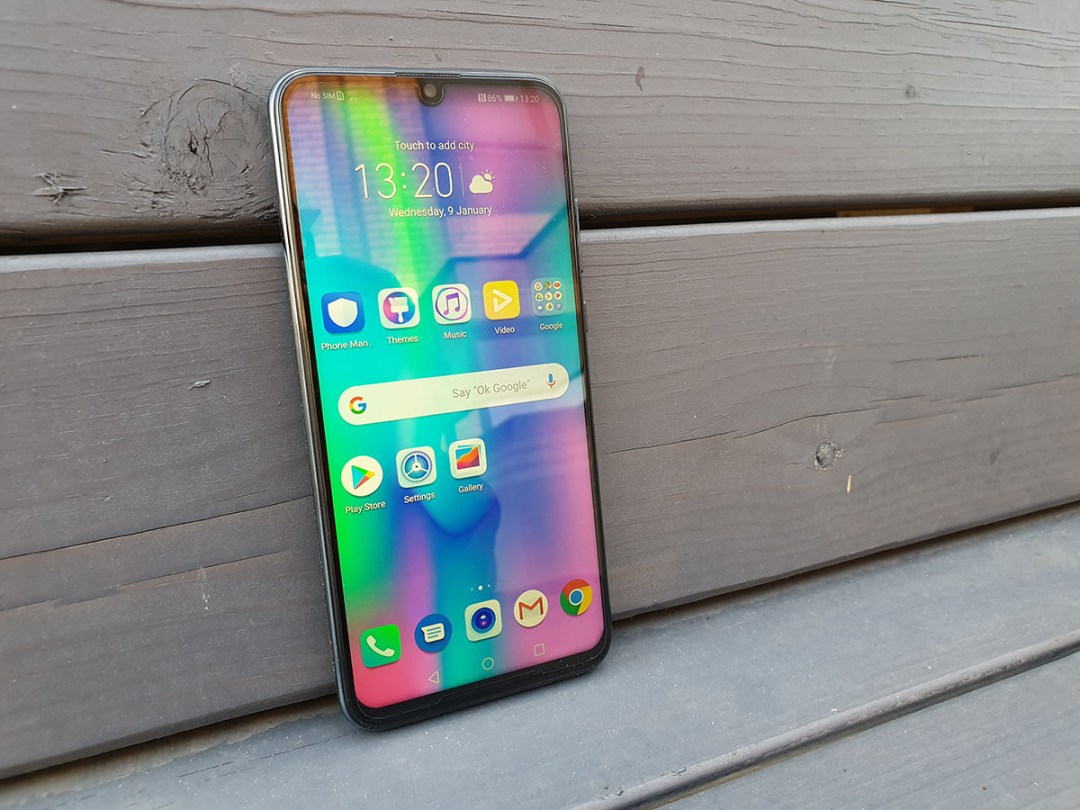 Well hey there, good looking. What, you may be thinking, is a phone that looks like this doing with such a bank account-friendly price?
This has kind of been Honor's shtick for a while now, consistently cranking out style-conscious handsets to suit all budgets – or at least those that don't stretch to a full-on flagship.
The Honor 10 Lite has to be one of the slickest-looking phones the brand has released yet. It's skinny, shiny, and has a screen that's impressively bezel-free. Sure, there's a notch, but it ain't one of those iPhone-style wedges.
To get all that and only hand over £200 seems too good to be true. And unfortunately, for a lot of people, it will be.
Here's why. 
DESIGN: LOOK BUT DON'T TOUCH
There's no denying the Honor 10 Lite looks the part. The screen fills almost the entire front of the phone, with a teardrop-style notch the only interruption, to make room for the selfie camera.
Sure, the bezels aren't exactly Galaxy S9-thin, and you won't find any curves for this kind of cash, but they're a lot less portly than the ones surrounding Apple's iPhone XR.
Around back, it looks like a single sheet of glass, all reflective and minimal, that blends into the frame. Only this isn't your typical metal and glass sandwich, because that would be too expensive. The 10 Lite is made from plastic.
Plastic that's a magnet for fingerprints, and feels noticeably less than premium once you get it in your hand.
The way the screen glass sits that little bit too high above the frame is another reminder you're holding a budget device. Oh, and the camera lenses don't sit flush to the phone either.
You do at least get a responsive fingerprint sensor, and even a headphone jack – but it sits next to an old-school microUSB charging port. It's 2019, guys. Can we all just agree it's USB-C all the way from now on?
DISPLAY & SOUND: BEZEL-BUSTER
The 6.21in screen is impossible to miss, but is it any good? There are no complaints over the 2340×1080 resolution, which is exactly what we'd expect for this kind of dollar, and it gets plenty bright enough.
It's an IPS screen, which means contrast was never going to be incredible, so it does a decent enough job with darker pictures. Viewing angles are acceptable rather than great, too.
Colour is where the Honor 10 Lite falters. Out of the box, things are way too punchy and vibrant, and while switching the colour temperature from 'Vivid' to 'Normal' in the Display settings helps tone things down, it also shifts the colour balance a little too far into the blue end of the spectrum.
This isn't a dealbreaker, but it'll take some fiddling before you'll be happy with how your photos and YouTube videos look.
You might want headphones when it comes to watching videos, too. The single built-in speaker at the bottom of the phone is ear-troublingly shrill once you crank the volume.
CAMERA: LOVES LIGHT, NOT A FAN OF NIGHT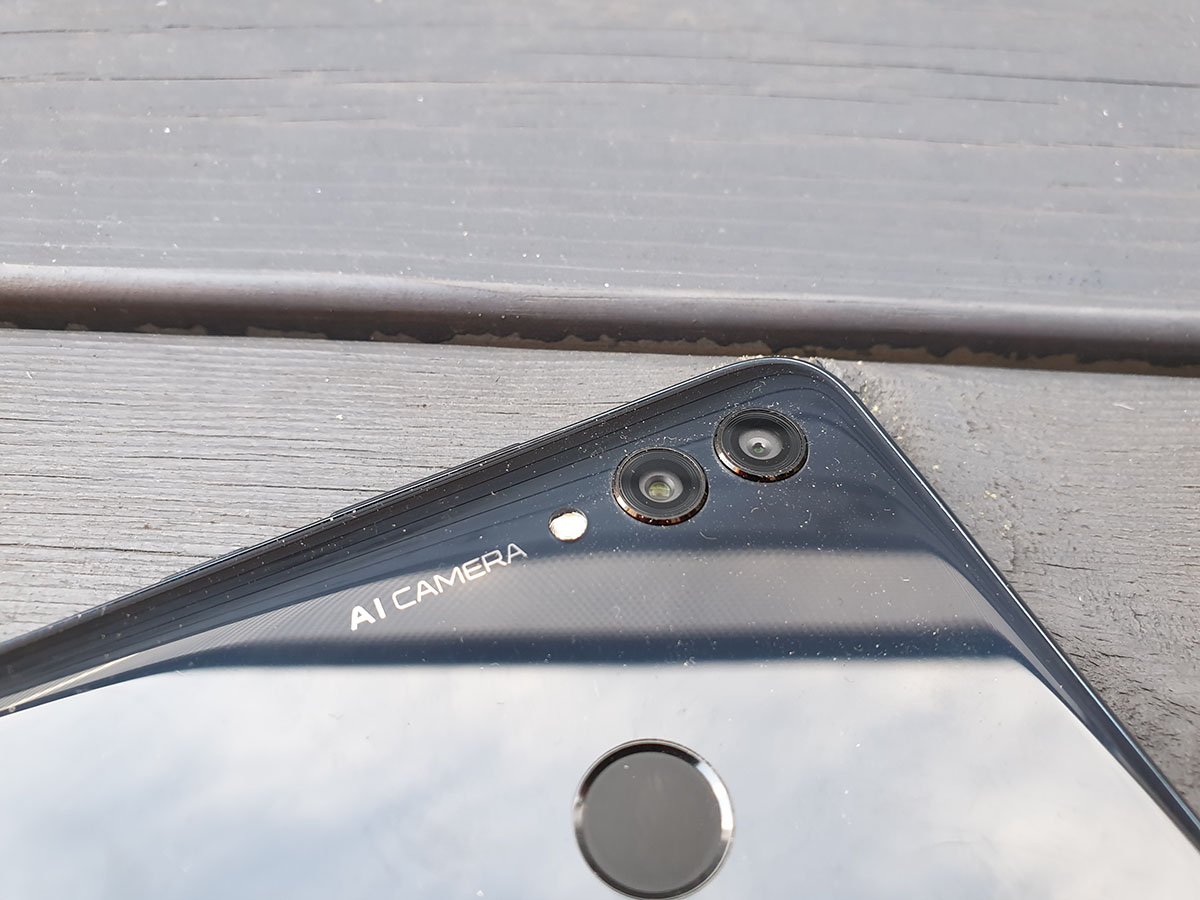 There might be two lenses around back, but only one of 'em actually takes photos.
The Honor 10 Lite's second snapper is used purely for calculating depth, so is redundant if you never use the DSLR-mimicking portrait or aperture modes. Seeing how loose hairs and fine lines give it such a hard time, these tend to make your photos look naff rather than arty.
Scene detection (no, Honor, it's not artificial intelligence) is more useful, boosting colour saturation and sharpness when it recognises a particular type of shot. Sometimes it can get carried away with ramping up the vibrancy, but worked well more times than not.
The other useful addition is Night Mode, a more basic version of the one seen in Huawei's flagship Mate 20 Pro. It snaps a series of pictures and overlays them to form clearer, brighter low-light shots, but look closer and you'll struggle to make out any details.
In general, quality is about on par for a £200 smartphone. There's not much in the way of dynamic range, and once you zoom in you'll spot a real lack of detail, but for basic social sharing it gets the job done.
The front camera talks a big game with its huge 24MP pixel count, but you can get sharper, more detailed results from many 8MP selfie cams. Expect plenty of noise, even in good light.
There's supposedly enough resolution here for it to detect your mug and unlock the phone, but was pretty inconsistent. Seeing as it's not especially secure, we gave up and stuck to a fingerprint scan.
PERFORMANCE: NOT NEARLY ENOUGH OOMPH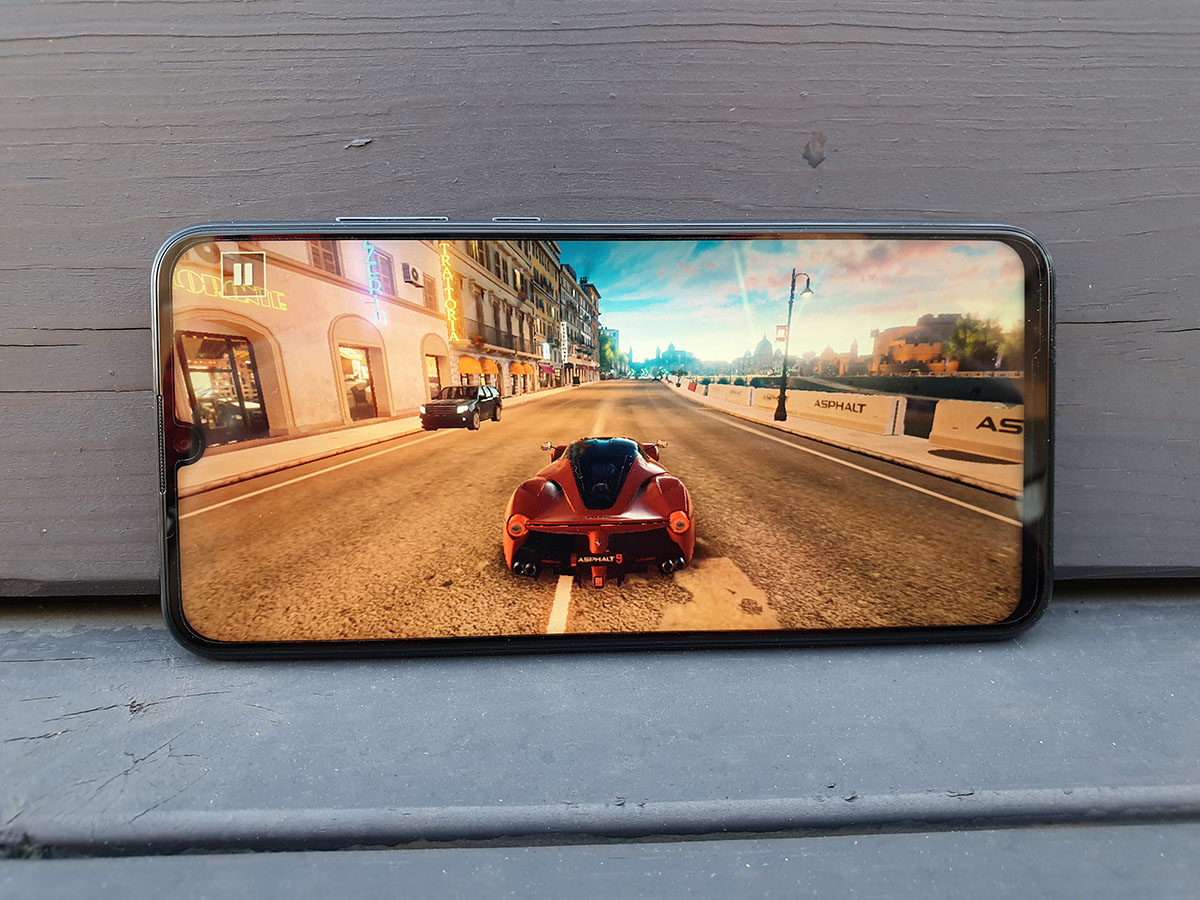 Just like every other budget phone, it's hardware where the Honor 10 Lite makes the most cuts to keep the price low.
You get a Kirin 710 CPU and, depending on which model you go for, either 3, 4 or 6GB of RAM. We had the former, and the combination just couldn't seem to pull its weight.
You can almost see it pause to think when switching apps, games take a lot longer to load, and you even have to wait a second or two for the keyboard to appear.
Stick to simple 2D games and the Honor 10 Lite gets by, but try anything more taxing and you can expect sluggish frame rates and the lowest of detail settings.
Is any of that going to stop you using the phone for regular, day-to-day jobs like Facebook updates and reading emails? No, but it's going to get annoying pretty quick if you've ever experienced Android the way it was intended.
64GB of on-board memory is plenty in a budget phone, and you can always add extra if you find yourself running low. Honor has sensibly opted for microSD, instead of parent company Huawei's proprietary NanoMemory format, which typically cost twice the price for the same capacity.
BATTERY LIFE: NO MORE, NO LESS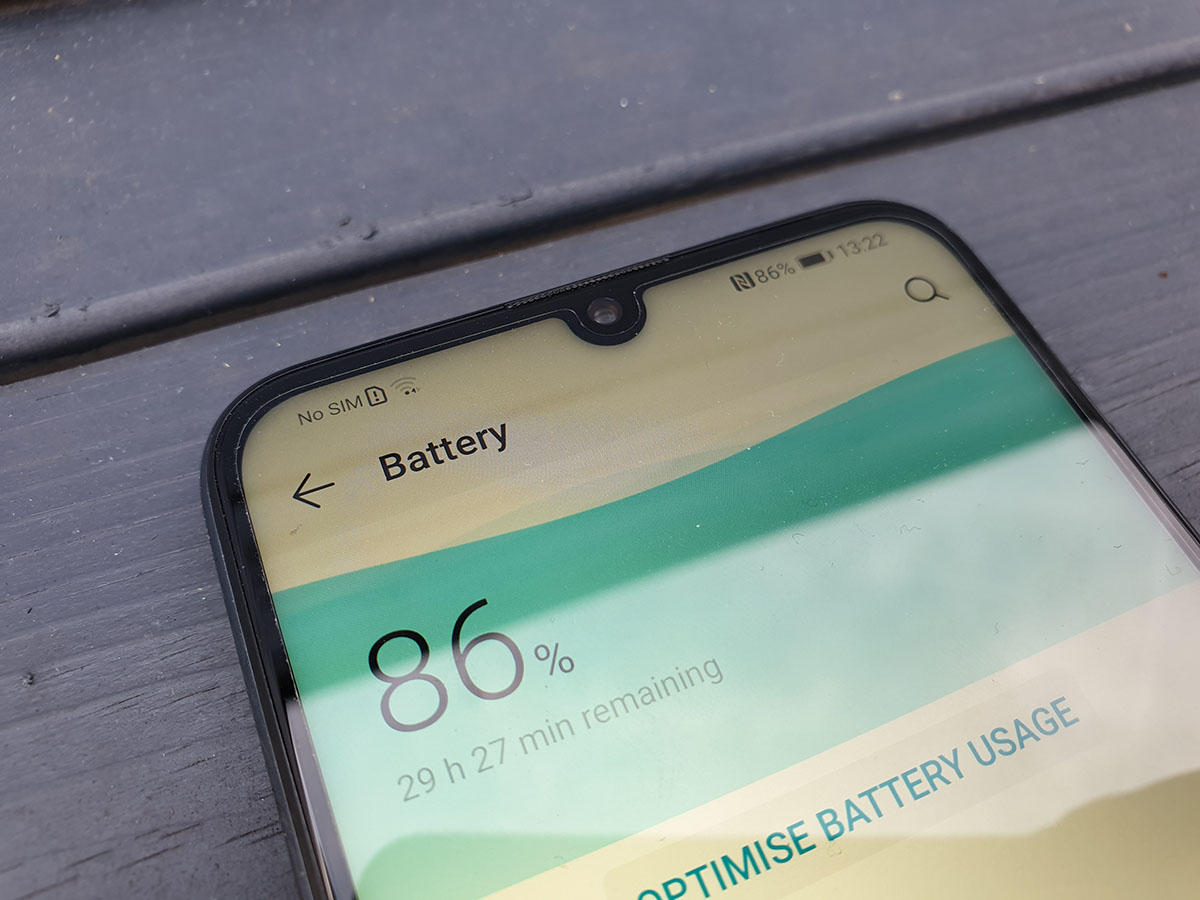 With 3400mAh of battery on tap, and a decidedly relaxed CPU running the show, you can expect the Honor 10 Lite to comfortably last you through the day.
Stick to the simple stuff and you might make it to lunchtime on day two, but stream videos or play games and you'll be topping up before tea time. So pretty much par for the course in a mid-range phone, and a decent showing for a sub-£200 one
It's frustrating that Honor forces a load of battery-saving measures on you to achieve it, though. Apps are put to sleep far sooner here than on rival handsets, which can mean losing your spot on a website or a route you'd just mapped out. It's a good thing that you can turn all this hand-holding off, but annoying to have to do so in the first place.
OS & SOFTWARE: I DID IT EMUI WAY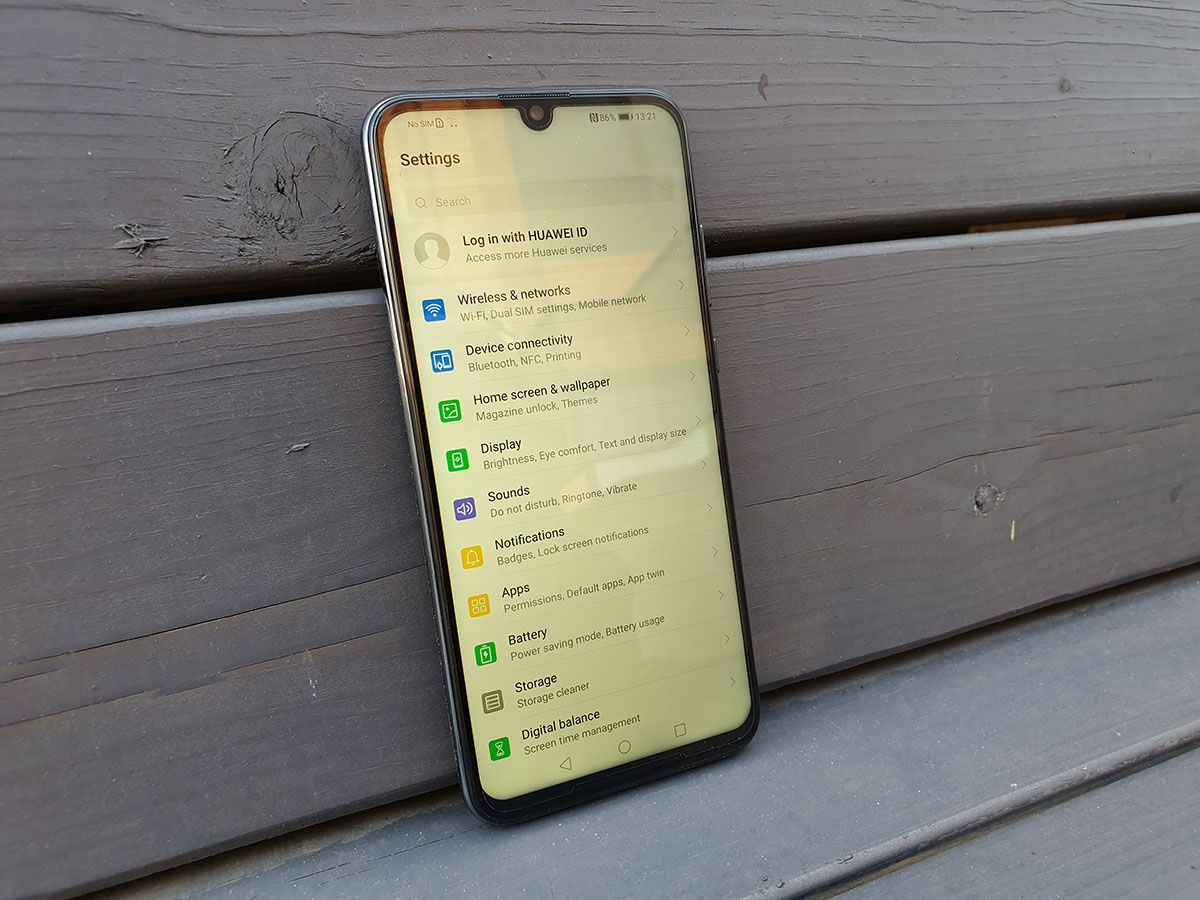 Battery nagging aside, there's no escaping the fact the 10 Lite is running EMUI, Honor's custom Android skin.
It bombards you with notifications out of the box, insisting you customise the Swiftkey keyboard, reminding you to open Honor's own versions of Google apps you're probably perfectly happy with, thank you very much, and doing away with the app drawer in a very Apple-like way.
It's odd that higher-end Honor and Huawei phones running the same software aren't quite so demanding of your attention when you first power them on.
Spend some time disabling, deleting and muting the troublemakers and EMUI is perfectly pleasant.
It's customisable, with plenty of extras buried in the Settings menu, including a new digital balance tool for checking what's keeping you glued to your phone screen. With a few tweaks you'll feel right at home – but maybe delete some of the pre-installed bloatware first, eh?
HONOR 10 LITE VERDICT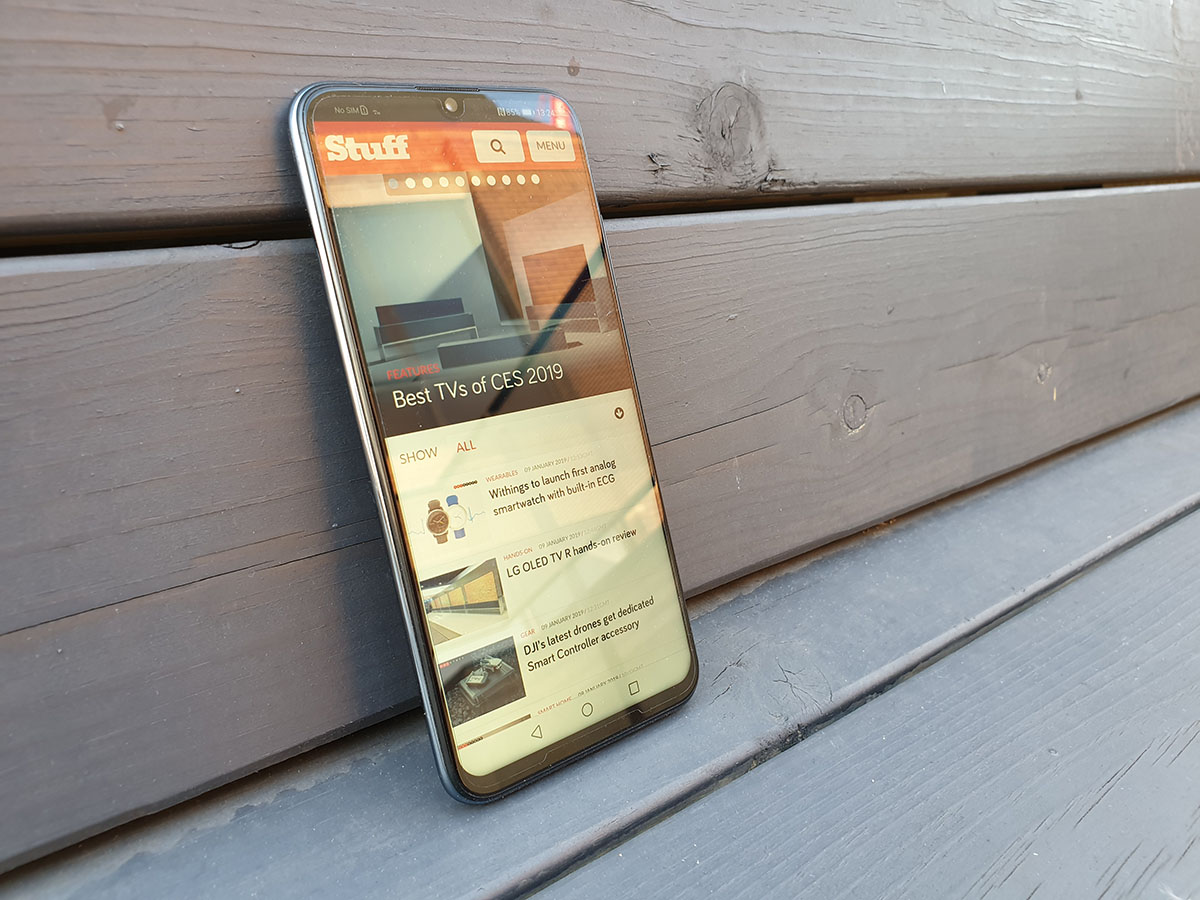 When it comes to something you'll use every day like a phone, cheap and cheerful will only get you so far. The Honor 10 Lite looks the part and can take a decent enough snap for the price, but eventually its quirks will turn into irks.
Performance is mediocre, the plastic build is a reminder of how much you paid for it every time you slip it out of your pocket, and the software just won't leave you alone.
Backwards steps like microUSB charging are disappointing in 2019, too.
When the Moto G6 Plus costs only £10 more, the Honor 10 Lite is a tough sell. A neat-looking notch and skinny screen bezels just aren't worth the software headaches that come with it.
Tech specs
| | |
| --- | --- |
| SCREEN | 6.21in, 2340×1080 LCD w/ teardrop notch, 19.5:9 aspect ratio |
| CPU | HiSilicon Kirin 710 octa core (4x 2.2GHz, 4x 1.7GHz) |
| MEMORY | 3GB |
| CAMERA | 13MP, f/1.8 + 2MP (depth sensor only) rear w/ PDAF, LED flash. 24MP, f/2.0 front |
| STORAGE | 64GB on-board, microSD expansion |
| OPERATING SYSTEM | Android 9.0 Pie w/ EMUI |
| BATTERY | 3400mAh non-removable |
| DIMENSIONS | 155x74x8mm, 162g |
Stuff Says…
Flagship-inspired looks will only get you so far when software and performance are only so-so. The Honor 10 Lite is keenly-priced, but the alternatives are more well-rounded
Good Stuff
Styling looks the part
Skinny screen bezels and subtle notch
Affordable price
Bad Stuff
App and game performance not up to snuff
Software too intrusive
Plastic build feels cheap