Xiaomi 12s Ultra review: hey big sensor
Xiaomi's partnership with Leica kicks off with a China-only camera champ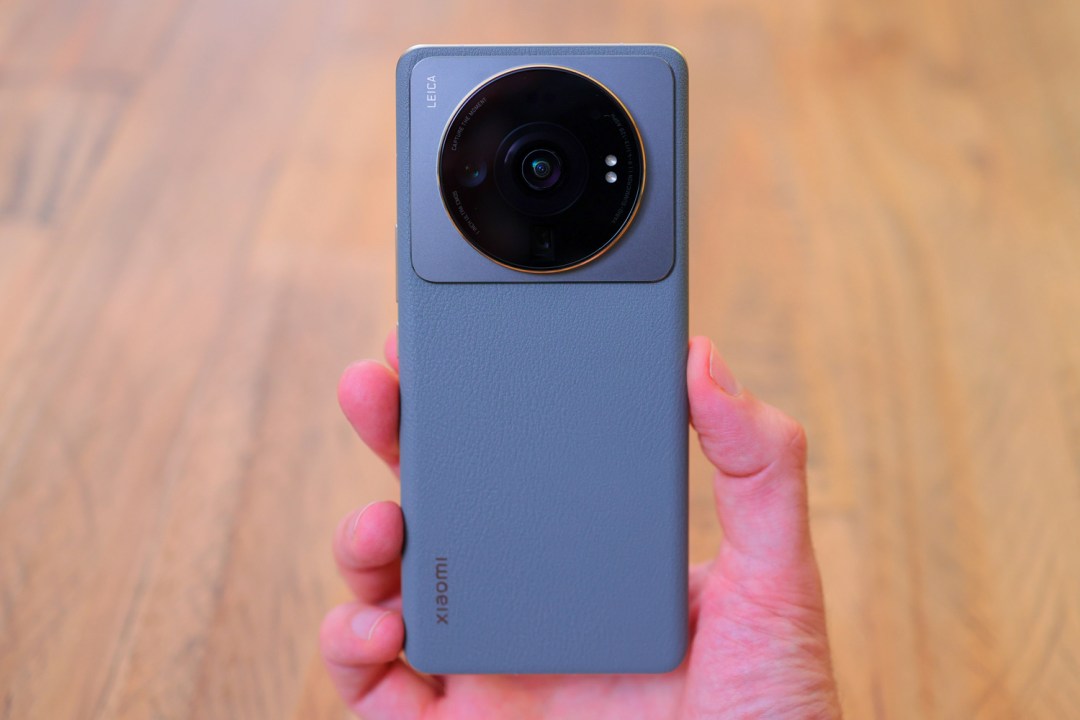 The best smartphone snapper ever made, and you can't even buy it in the UK. Meet the Xiaomi 12s Ultra. With some world-first sensor tech, nothing can touch Xiaomi's new, China-only flagship when it comes to camera hardware.
Picking up where the Xiaomi Mi 11 Ultra left off and refining the mix considerably, the 12s Ultra is also the first to benefit from Xiaomi's partnership with Leica – until recently, Huawei's bedfellow. That co-branding effort helped Huawei rise from photography mediocrity to camera phone dominance, and now Xiaomi wants some of that magic for itself.
Acquiring photography heritage is one thing, but the 12s Ultra matches it with best-in-class camera hardware, courtesy of a new 1in sensor co-developed with Sony. It also packs the latest processor, a beautiful screen, a sizeable battery, and fast wired and wireless charging. Cast an eye over the spec sheet and it looks set to be a world-class smartphone – were it actually launching around the world, anyway. If you want to buy one and don't live in China, you'll need to import it.
So why review it at all? Three reasons. The first: the Xiaomi 12s Ultra is a landmark camera phone. Second: you can import it relatively easily. And finally, it's easy-ish to get the phone running Google services, making it feel and function like a Western phone.
Design and screen: Ring-a-ding-ding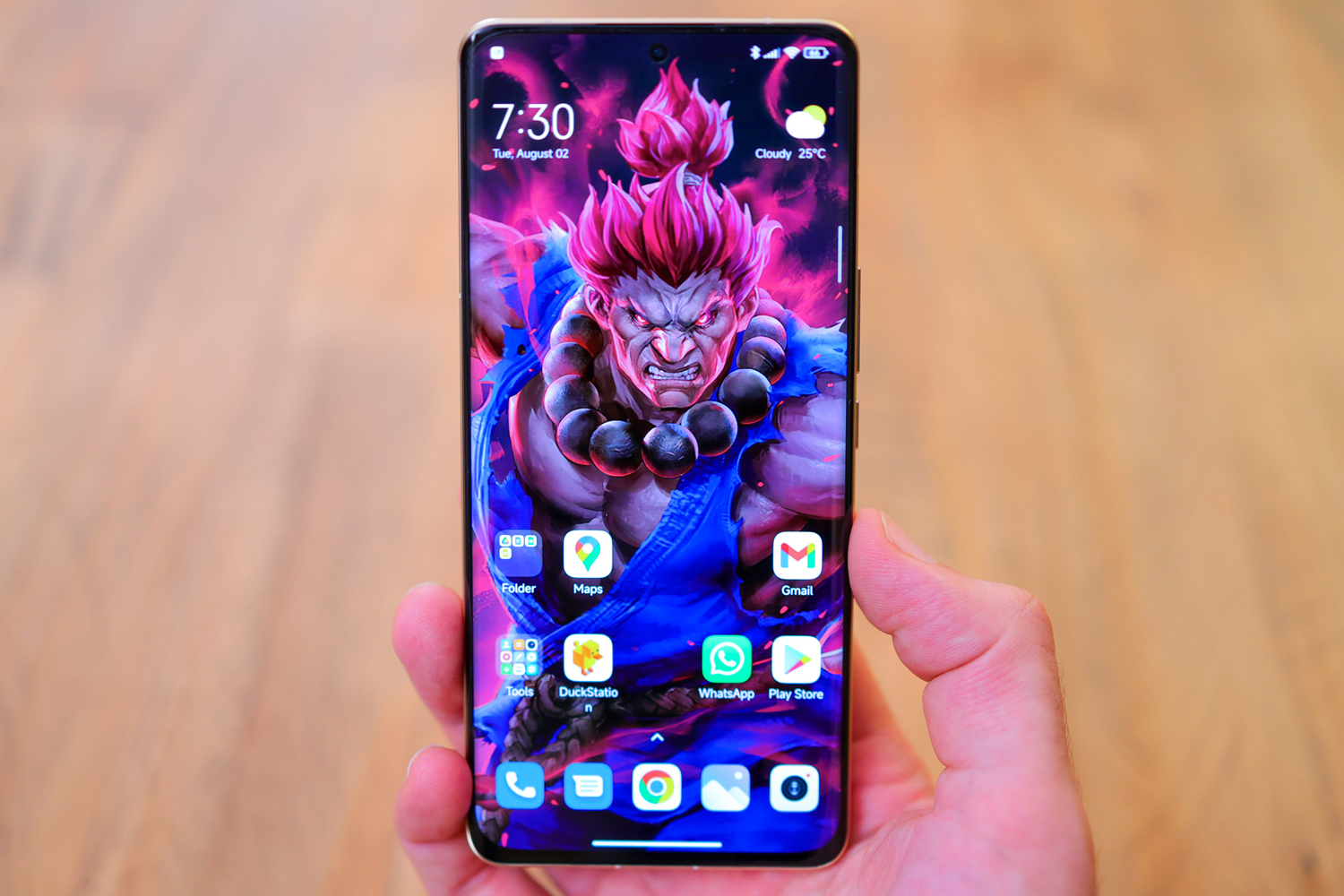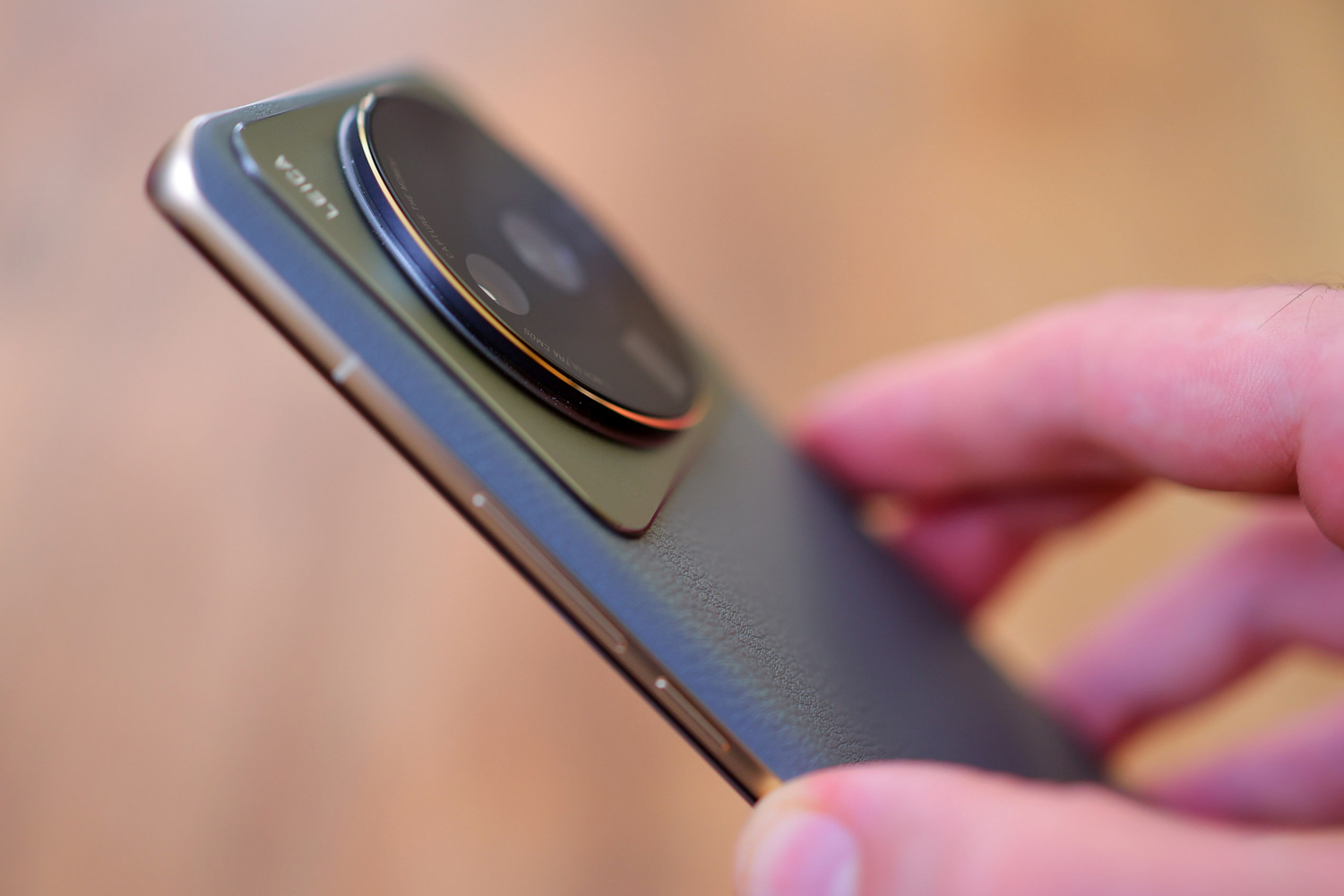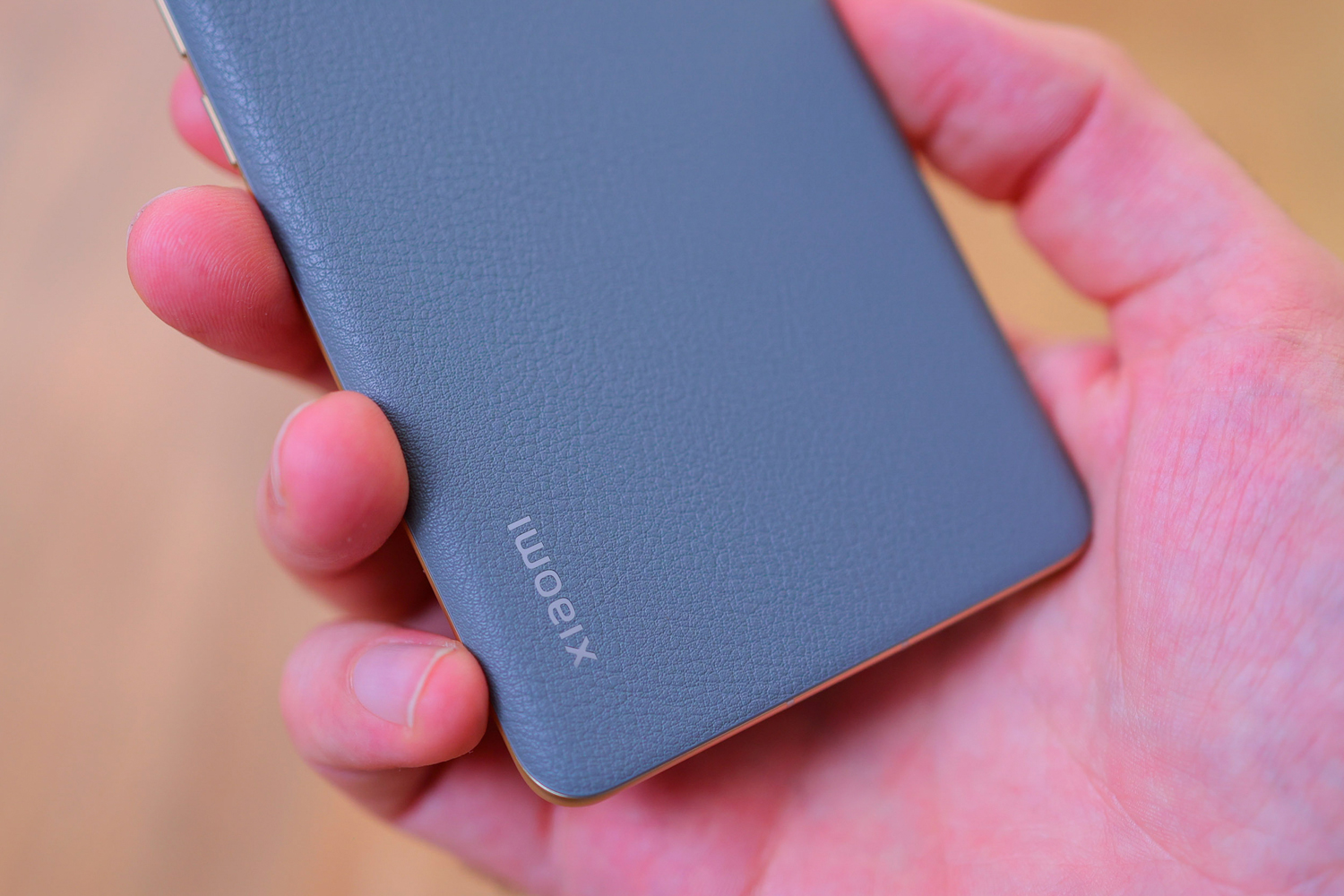 If any phone feels like it's back to front, it's the Xiaomi 12s Ultra. The protruding camera ring is so prominent, complete with gold trimming and stepped design, that it commands more attention than the screen. Xiaomi hasn't tried to emulate the look of a traditional camera, but the bold, circular design calls on the spirits of the Nokia Lumia 1020 and Huawei Mate 30 Pro and proceeds them unapologetically.
The camera ring is surrounded by a sandblasted, bevelled metal squircle, which sits atop a leather-like material. You can have it in Black and Green colours, but our green unit leans more towards grey. It's set into a matte, metal frame that's a blush gold colour. The colour combo looks eye-catching yet subtle, and the curved body plays well against the flat top and bottom.
While far from light at 225g, the Xiaomi 12s Ultra weighs less than its predecessor and the 240g iPhone 13 Pro Max. Despite being a chonk there's still an elegance to it, with iP68 dust and water resistance suggesting it's relatively hardy too. This is undeniably a thick phone, though. It's 9.1mm thick for the most part, but add the camera bump and this increases to 13mm – all to accommodate that huge 1in Sony IMX 989 camera sensor.
As for the screen, it's a box-ticking exercise in 2022 flagship display tech. Is it an AMOLED display? Check. Second-gen LTPO for adaptive 120Hz smoothness and optimum power consumption? Check. High brightness of up to 1500 nits for easy outdoor viewing? Another check. What about excellent colour reproduction and viewing angles? You guessed it – the Xiaomi 12s Ultra is something of a full house.
Measuring 6.73in, the 12s Ultra's display is also large without being Galaxy S22 Ultra-sized, and with a resolution of 1440 x 3200, it also squeezes in 522 pixels in every inch of screen, making it one of the crispest around.
Camera: A lot to Leica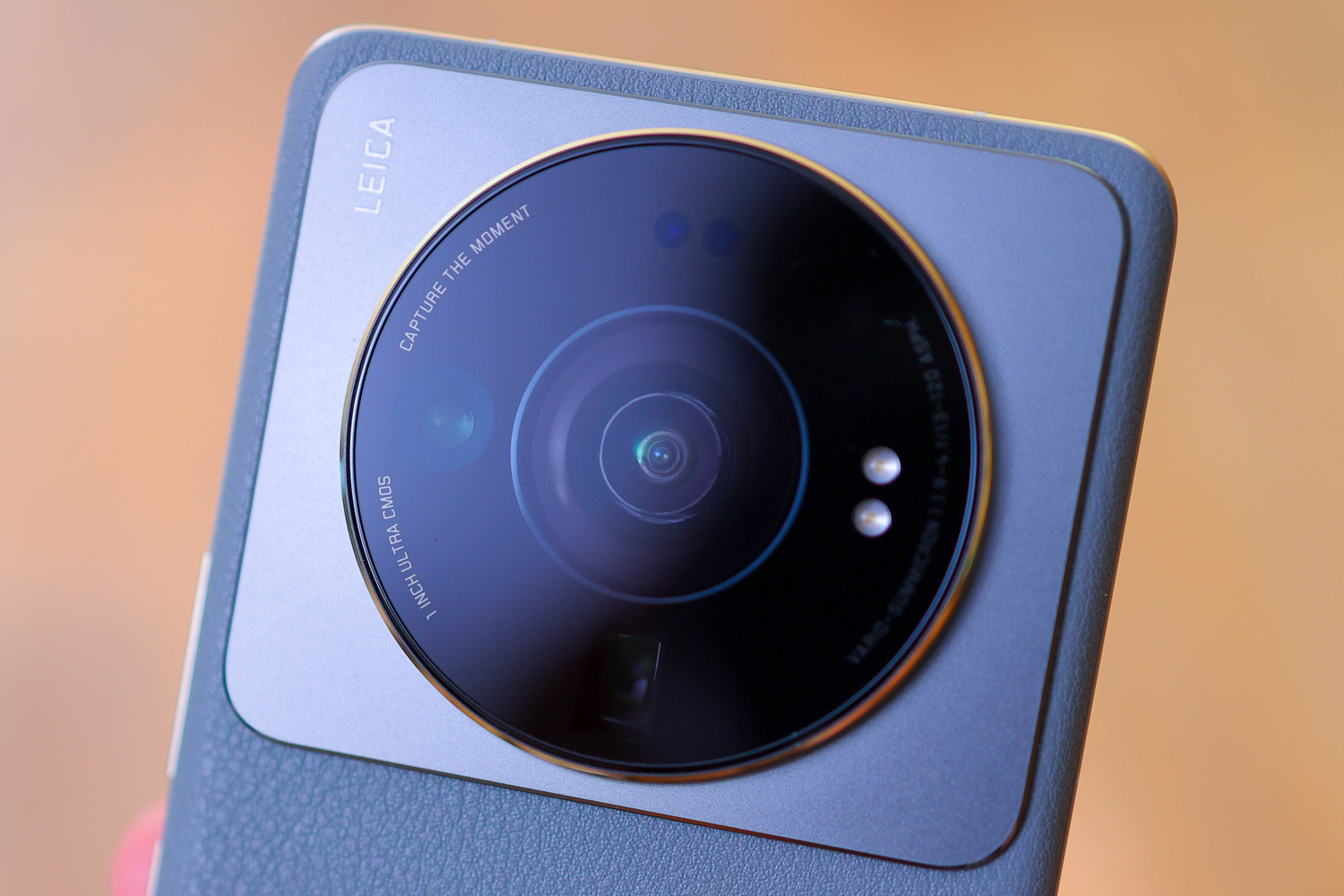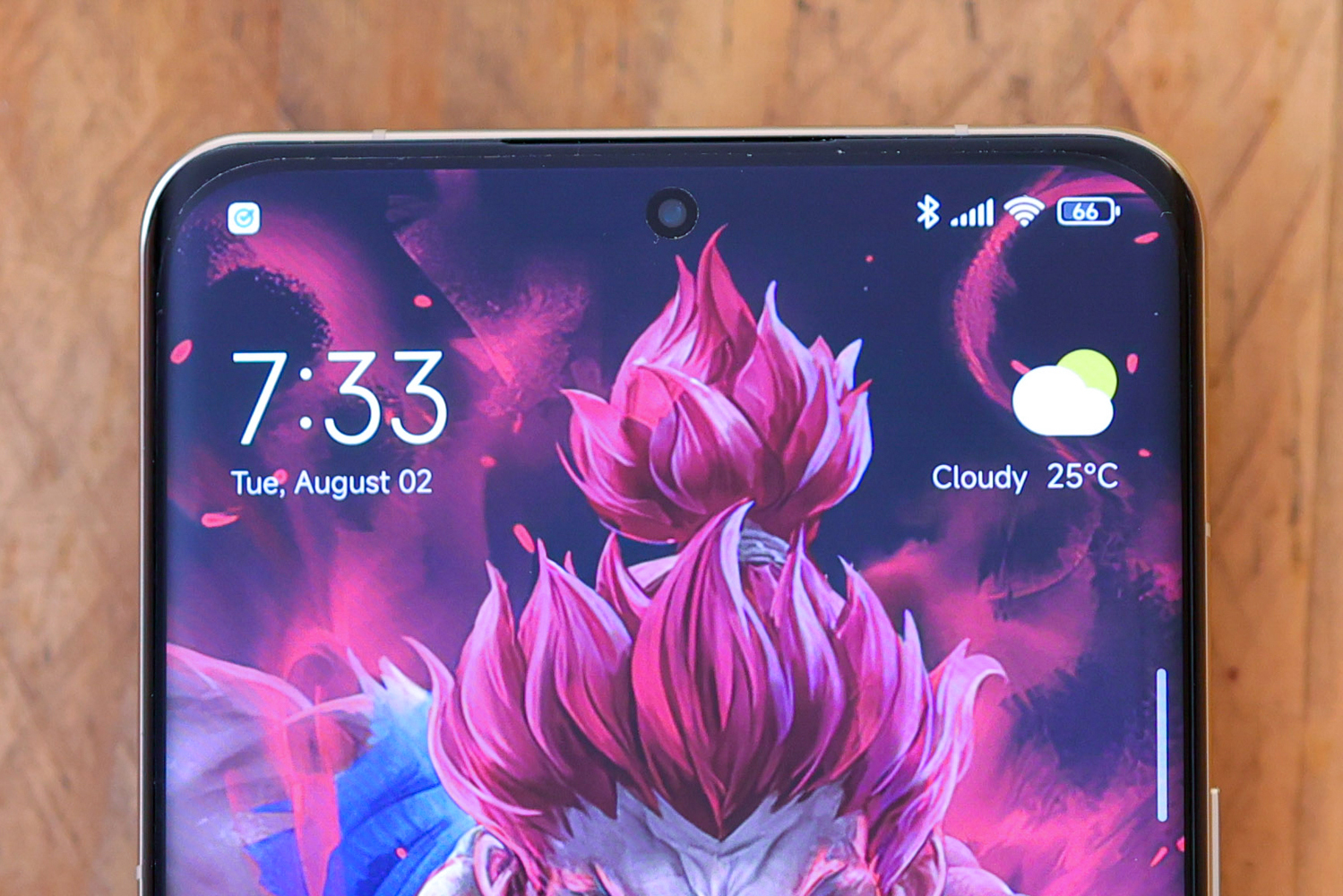 You might argue the Xiaomi 12s Ultra isn't the first 1in camera phone we've tested. After all, we spent weeks with the Sony Xperia Pro-I back in January and quite liked it. Look past Sony's marketing, though, and you'll discover the Xperia Pro-I actually crops its sensor rather than use the full 1in. It's still a formidable camera, but the accompanying telephoto and ultrawide lenses were only ever fine.
Xiaomi hasn't been nearly as reserved. The main sensor is a true 1in sensor, the telephoto periscope camera is competitive, and the ultrawide lens is impressive too.
Xiaomi's new Leica partnership means being presented with options when you first fire up the phone: Leica Vivid and Leica Natural. Leica Vivid produces photos that are rich and unctuous, pleasingly contrasted and saturated without being too unrealistically zingy. Leica Natural makes photos look moodier and atmospheric, darkening shadows and cooling things down a fair bit. We got 1890s London, Jack the Ripper vibes when shooting in Leica Natural, so tended to stick with Vivid.
Naturally the Sony IMX 989 1in sensor has been matched with all the frills you could ask for, namely optical image stabilisation (OIS) and dual-pixel phase detection autofocus (PDAF). The lens has an f/1.9 aperture matched to a 23mm focal length, so it's one of the wider primary cameras we've tested, helping you fit loads in frame.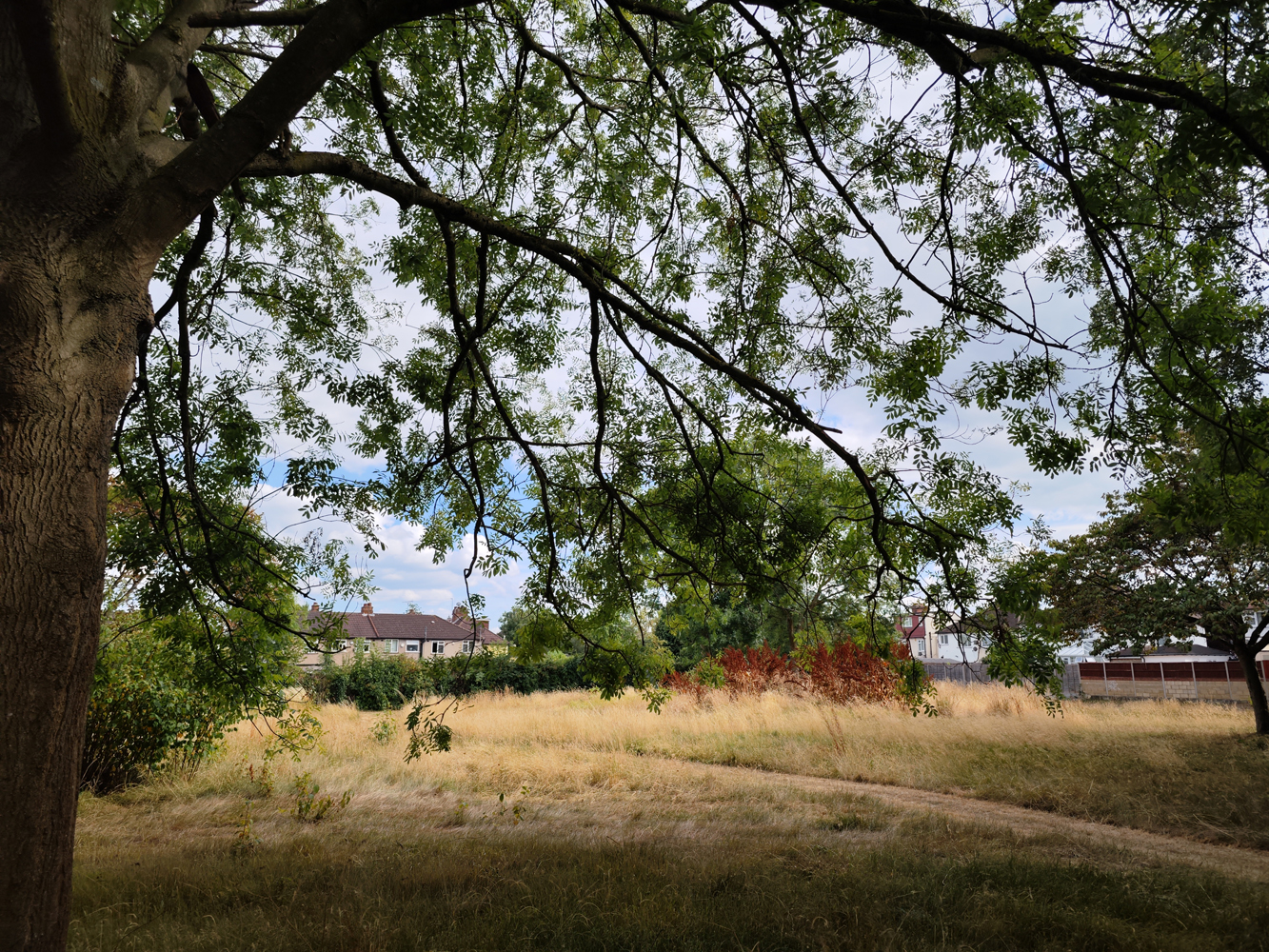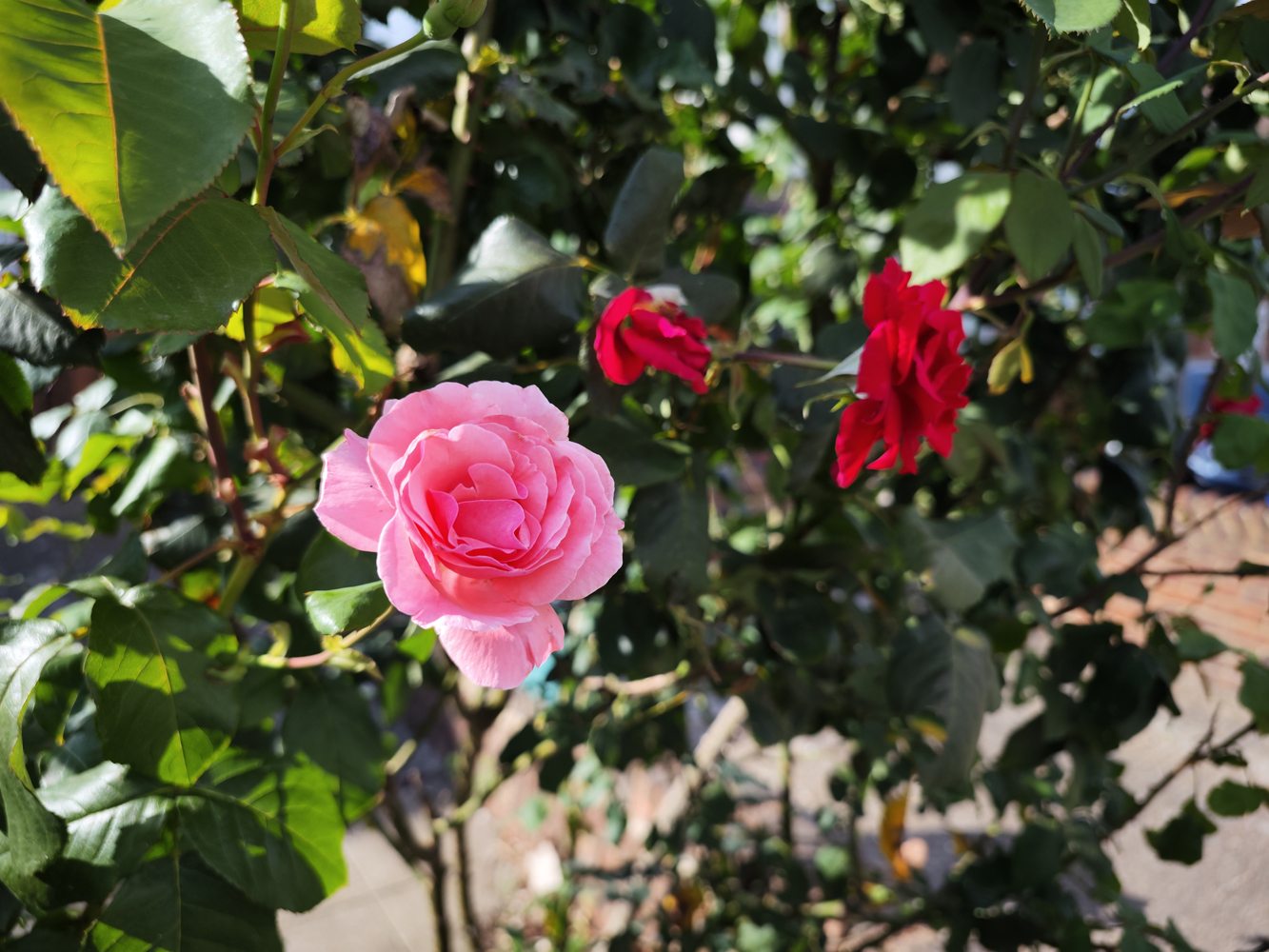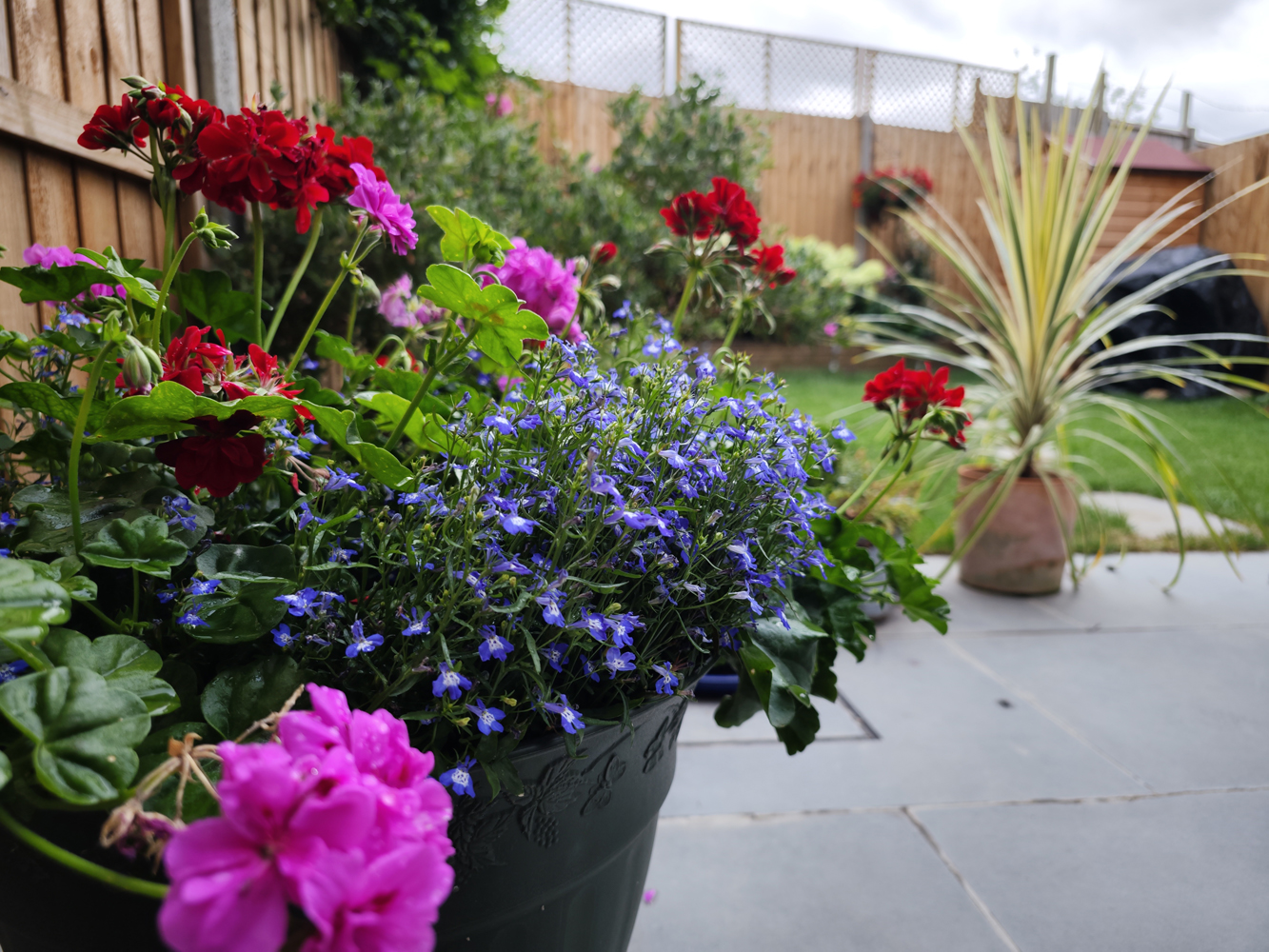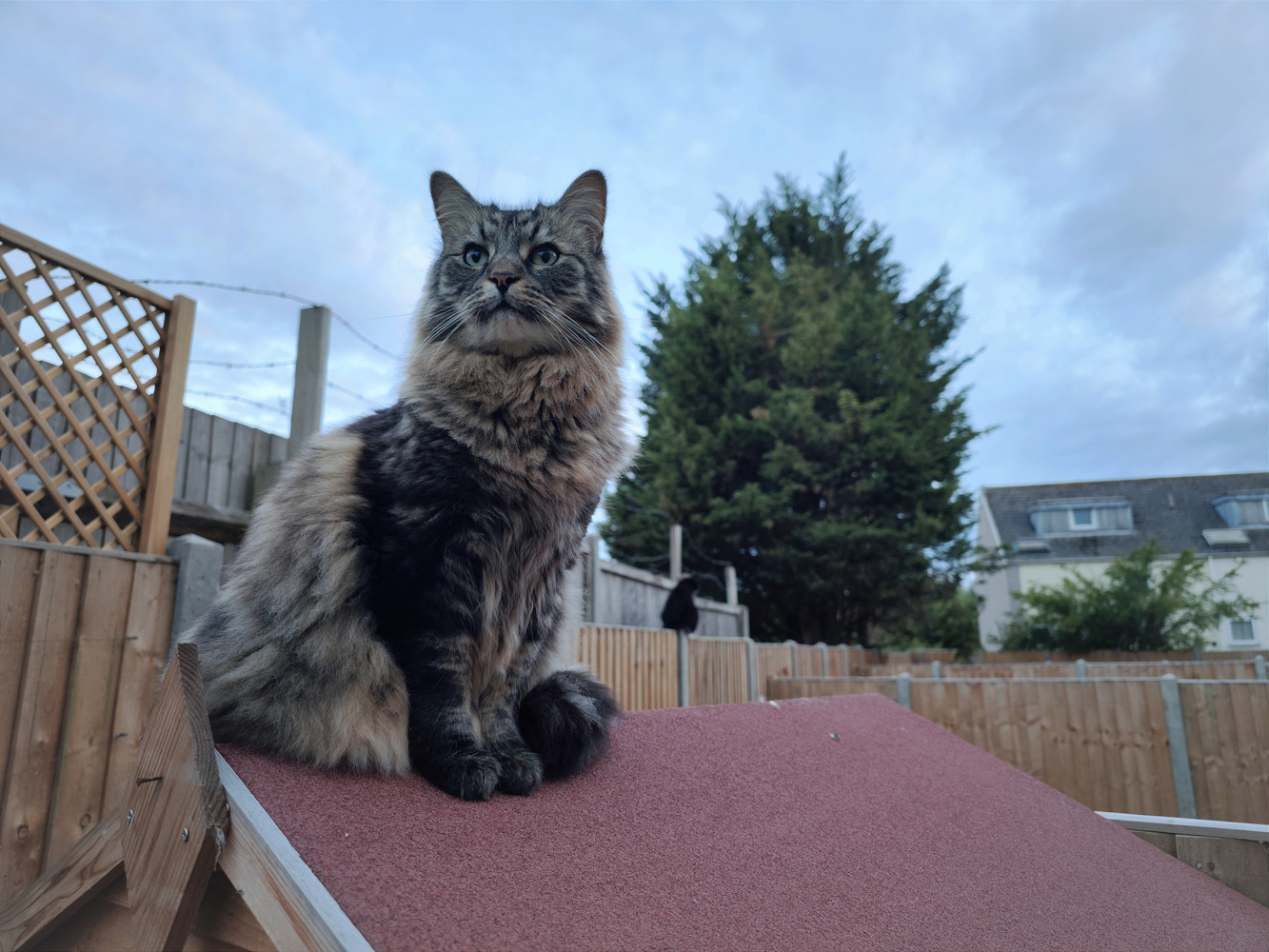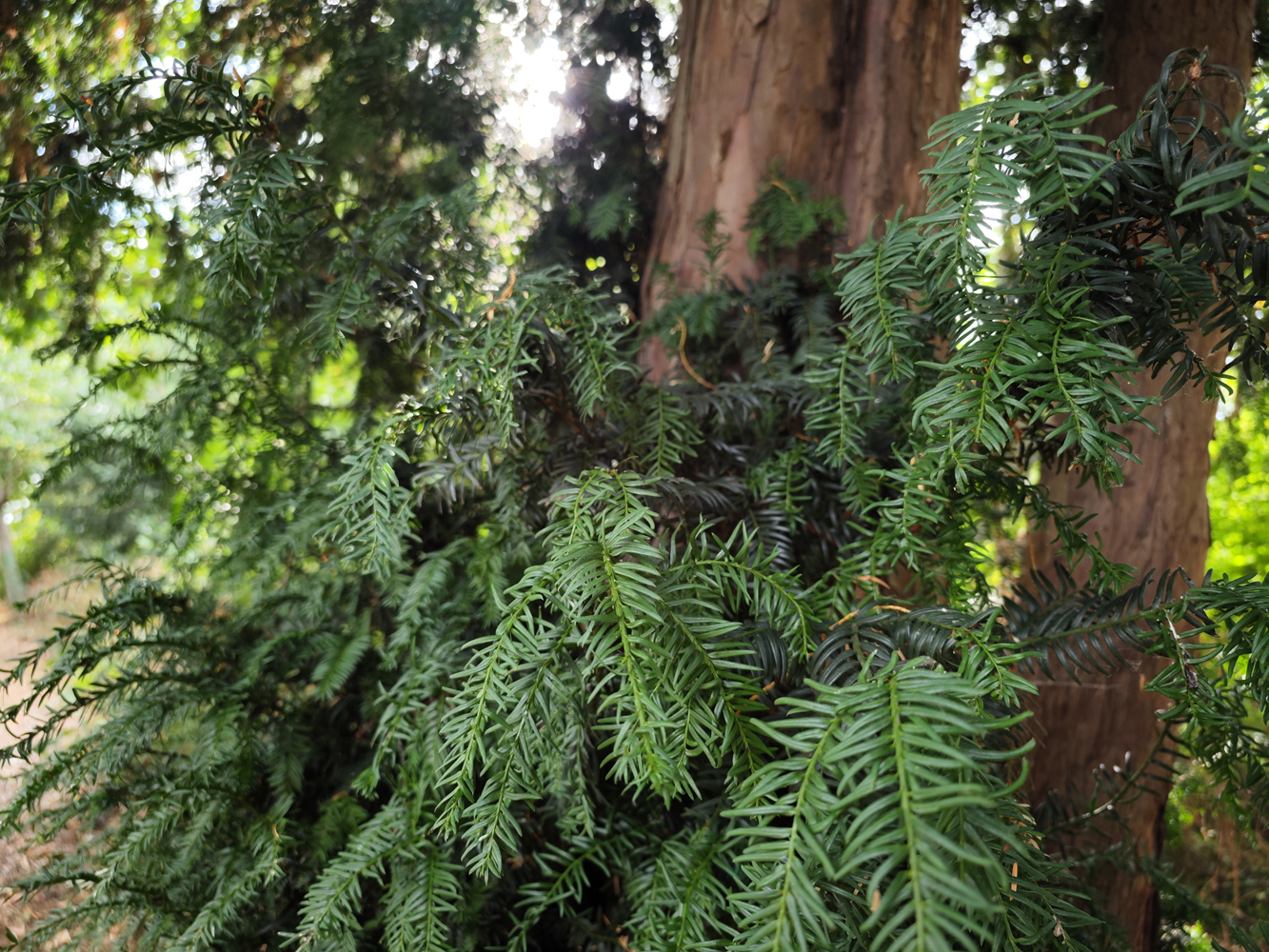 Normally, phone photos show very little background blur for any subjects further away than arms' length, but the Xiaomi 12s Ultra can pull out natural-looking bokeh at much greater distances. This instantly makes pictures look richer and more dramatic, and makes this a superb portrait camera.
An extremely shallow depth of field with oodles of soft focus isn't always useful, though. Try taking a photo of a passport or a driving license for online verification, and there's a good chance the sides won't be sharp. It automatically switches to the 48MP ultrawide camera's 'macro' mode for close-ups, though, and does a respectable job – even if it misses out on the main camera's dynamic range and subtlety elsewhere.
Low light photography is best in class even before you get to night modes or long-exposure pro mode. Just point and shoot in dimly-lit scenes, and the phone does a great job of keeping noise at bay. With night mode active, it competes head-on with the best from Apple and Google, packing a pleasing amount of detail and depth.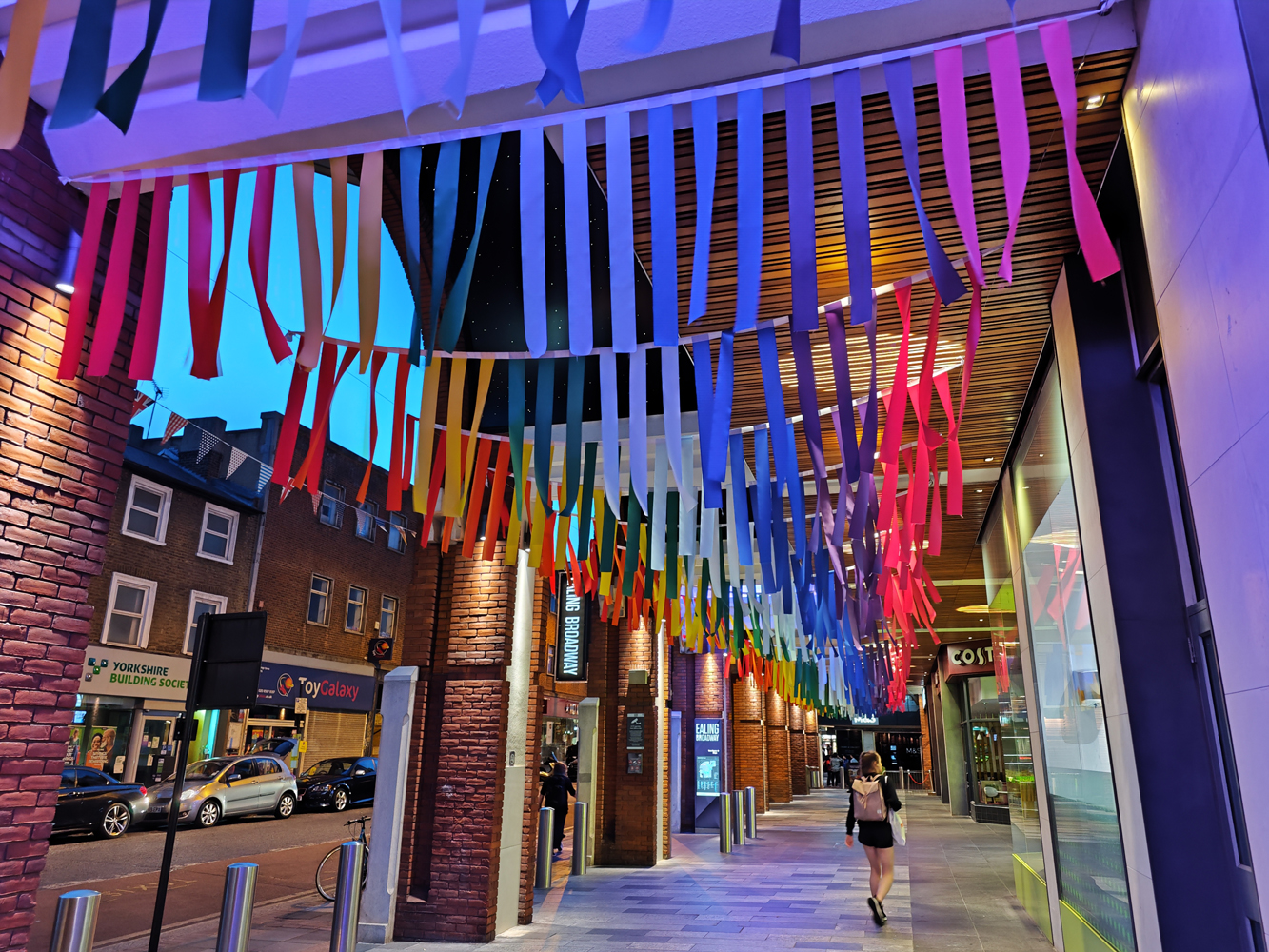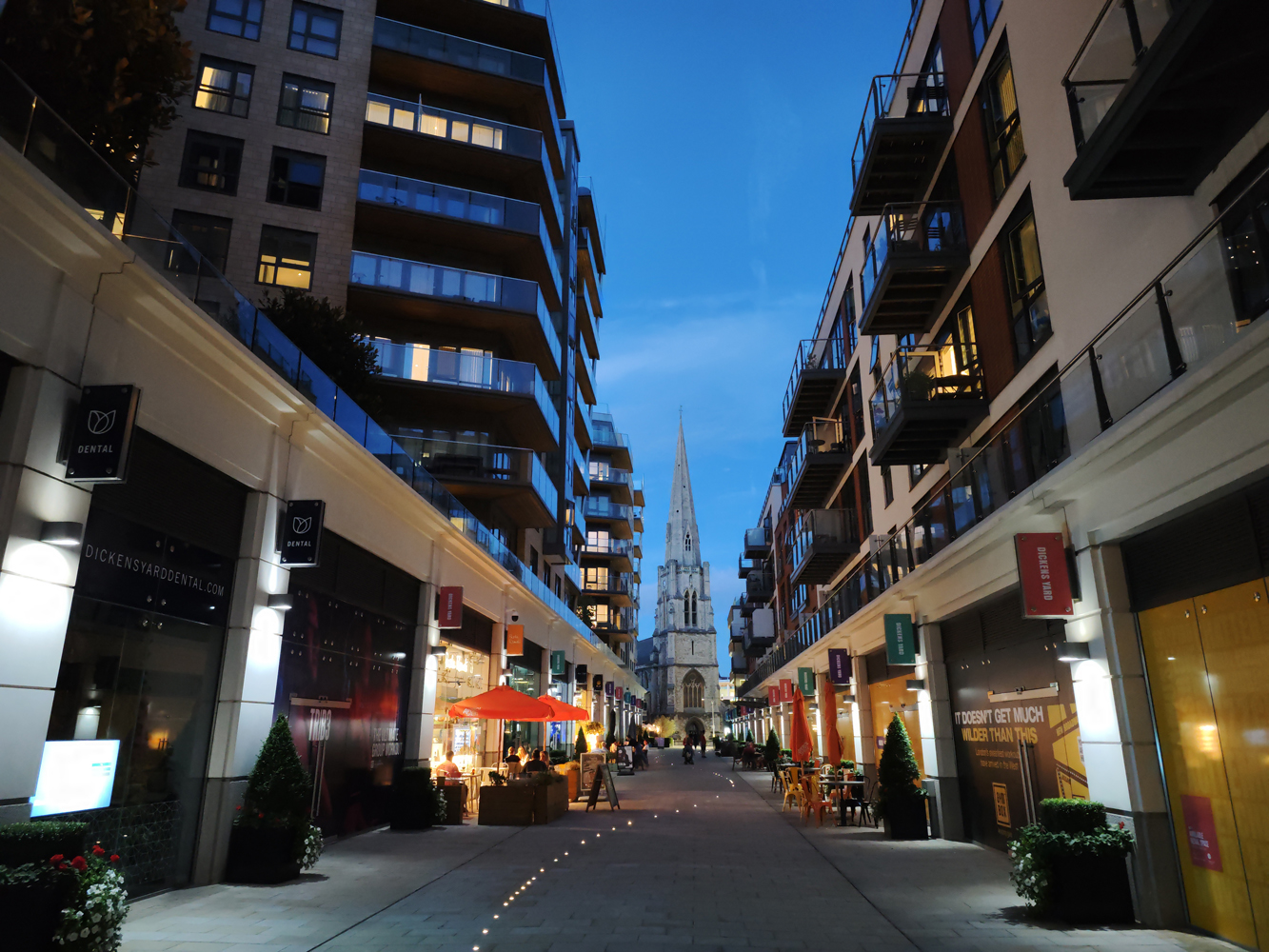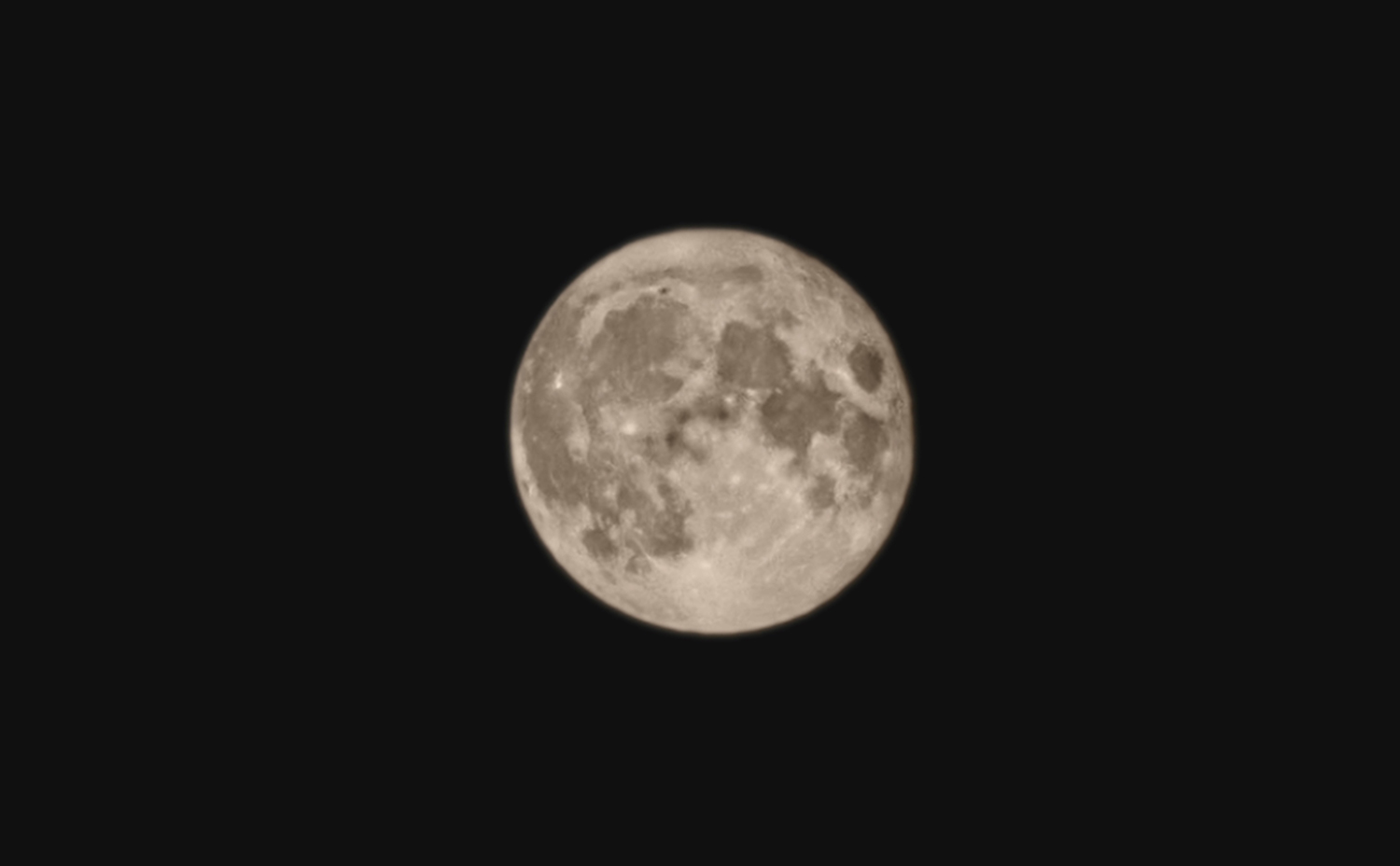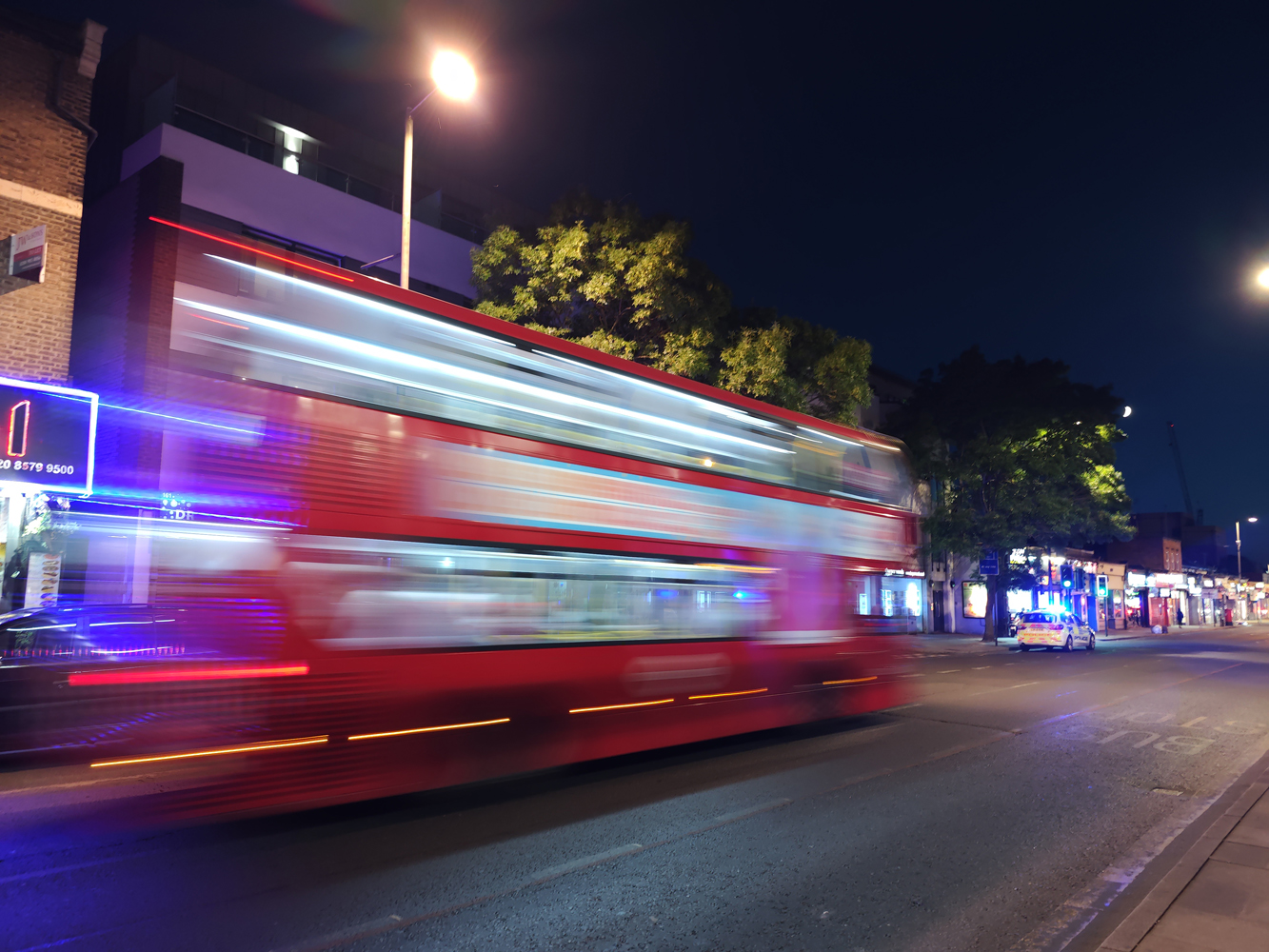 The ultrawide lens leans more heavily on computational photography than the main camera to pull off a good shot in darker scenes, but is very competitive. The 48MP, 5x zoom telephoto camera is also mighty, capturing a good amount of crisp detail thanks to OIS.
Neither secondary camera can match the main sensor's nuanced shots, which creates a disconnect when shooting across them all – but individually they still stack up well against the competition. The Galaxy S22 Ultra with its 10x optical zoom, and the Oppo Find X5 Pro with its large, 50MP ultrawide camera are both taken to task.
Video captured on the 12s Ultra looks excellent right up to 8K resolution, coping with noise better than virtually any phone we've used. The 32MP resolution selfie camera also captures clear shots which are flattering and detailed.
Software and performance: Google it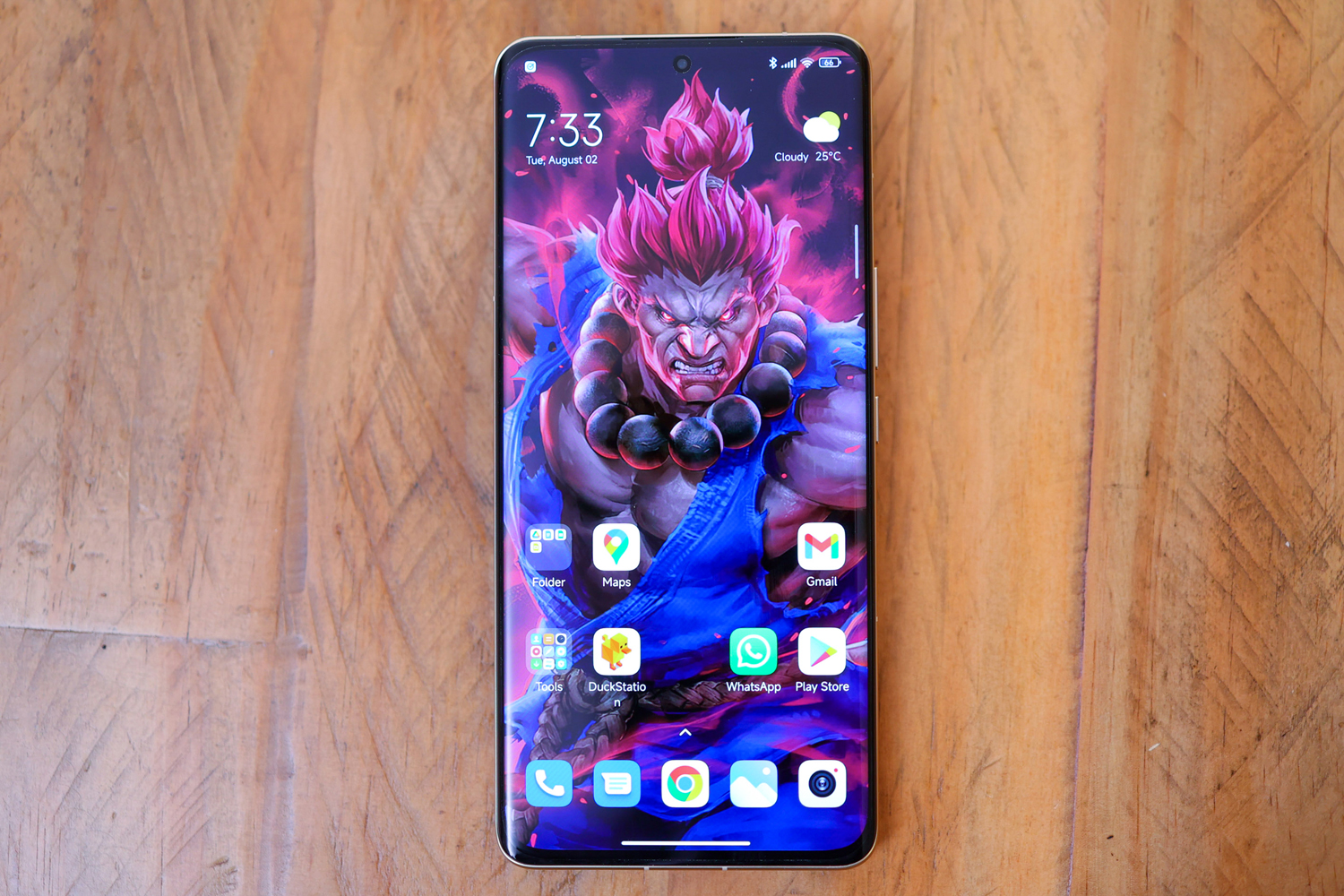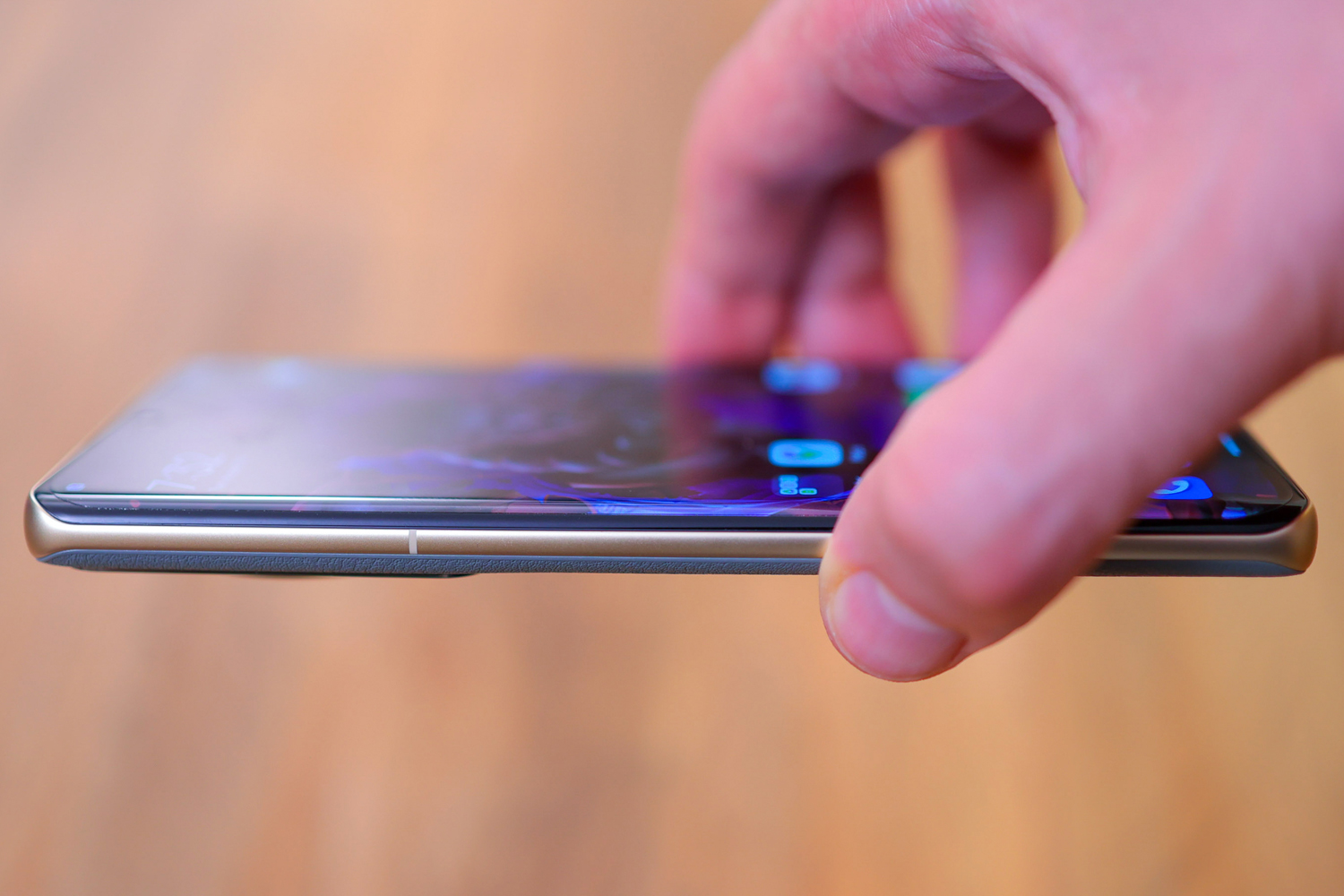 Switch on the Xiaomi 12s Ultra and you're greeted by Chinese apps. After a few uninstalls and a virtual keyboard swap, though, everything starts to feel a bit less foreign to us here in the UK.
Dive into Xiaomi's app store and download Google Play Services for AR, and you're able to install the Google Play Store, Chrome, YouTube and every familiar app, including Google Wallet. Getting UK credit cards working didn't require any hackery, so there's no reason the Xiaomi 12s Ultra can't become your regular phone.
There are still some practical niggles, like having to manually allow permissions for notifications on apps like WhatsApp. If you don't know your way around Android, avoid taking on an import phone – but anyone comfortable with a bit of jiggery-pokery might want to research reliable importers.
Once it was suitably Googlified, the 12s Ultra became another phone running Xiaomi's MIUI – a relatively heavy skin built on top of Android 12. That means a host of iOS-style features like a Control Center for quick toggles, and a universal search with a swipe down on your home screen. There are also loads of Xiaomi pre-installed apps, but you get a stable, smooth experience for the most part.
With a Qualcomm Snapdragon 8+ Gen 1 inside, matched with either 8GB or 12GB RAM, the 12s Ultra flies, powering through all the games we ran on it, including Genshin Impact and Tower of Fantasy. It starts with 128GB of storage, but you might want to opt for a higher-capacity configuration (256GB or 512GB) as the phone misses out on microSD expansion, and shoots sizeable 8K video.
Battery life and charging: Shooting for a day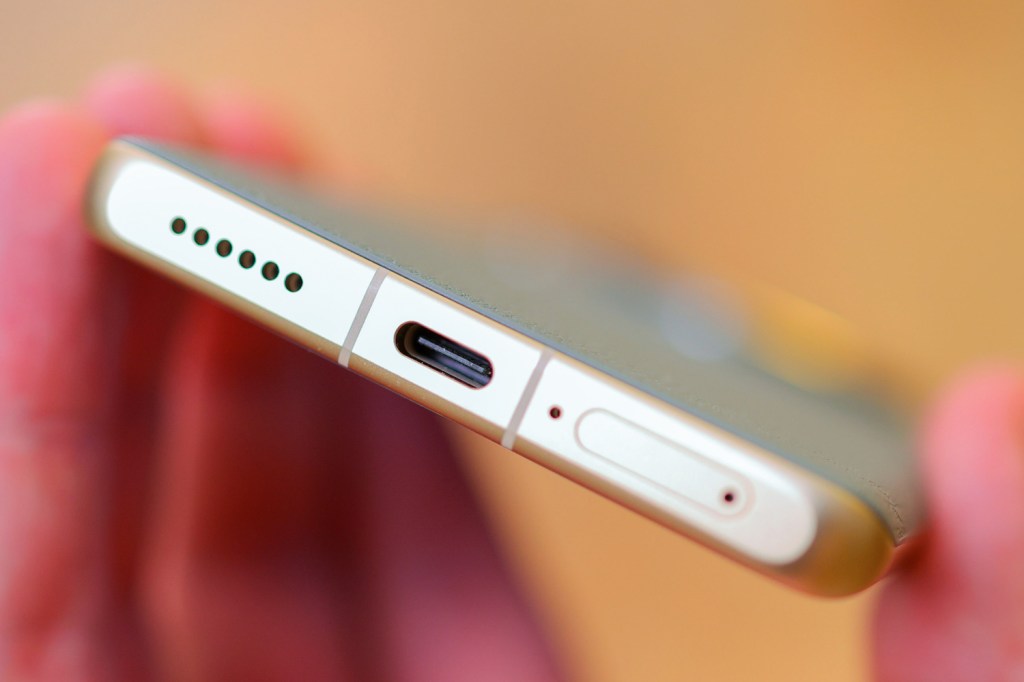 Even with a fair bit of happy snapping in your daily mix, the Xiaomi 12s Ultra is good for a day's battery life between charges. The 4860mAh battery is slightly smaller than the 5000mAh competition, but the phone is well optimised and that CPU isn't quite as power hungry as previous-gen chips.
Longevity isn't far behind the likes of the Samsung Galaxy S22 Ultra, easily making it through a full day with moderate use, and needing a charge by the early evening if you're absolutely hammering it.
With fast, 67W wired charging and a charger in the box, the Xiaomi 12s Ultra can power up in around 45 minutes. If you've got a nippy Xiaomi wireless charging pad, you can take advantage of impressive 50W wireless speeds.
Xiaomi 12S Ultra Verdict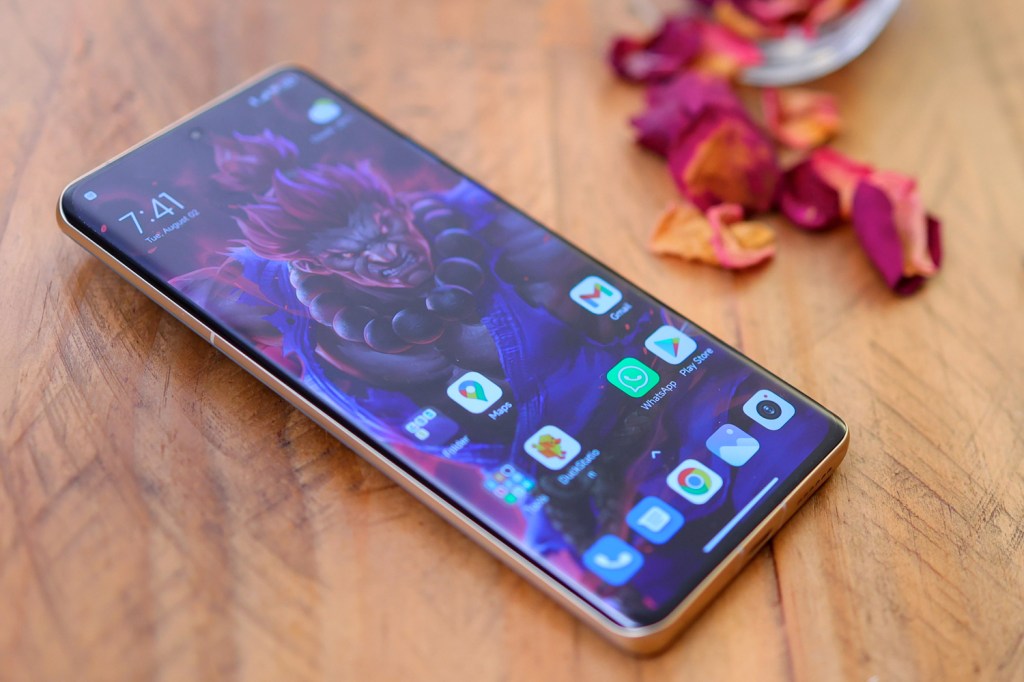 When it comes to camera sensors, bigger is better. If you want a shallow depth of field and best-in-class low-light photos and videos, the Xiaomi 12s Ultra really is top of the class.
It has more quirks and isn't always as user-friendly as an iPhone or a Google Pixel, though, with less consistency across the primary, wide and ultrawide cameras. The extremely shallow depth of field can also throw up some practical problems.
In spite of that, photographers will likely love the 12s Ultra. It's a seriously refined update over its predecessor, with rich design, loads of power, a great screen and ample fast charging options. Other than the 12s Ultra's lack of availability outside China, it's hard to seriously fault the phone.
Importing Xiaomi's benchmark camera phone is doable if you know your way around Android OS and are prepared for some features not working, like Google's Nearby Share. For most, though, this is one of those coveted out-of-reach smartphones that tells us more about a brand than about our next purchase.
Specifically, this phone says Xiaomi is serious about becoming the greatest camera phone maker going.
Stuff Says…
World-first tech and a Leica partnership inches Xiaomi closer to camera phone domination, but China-only availability will make the 12s Ultra an unlikely option for most.
Good Stuff
Best-in-class camera hardware
Excellent screen and premium design
Fast wired and wireless charging
Top-tier performance, storage and RAM
Bad Stuff
No global availability
China software hard to navigate
Nuanced camera won't be for all
Xiaomi 12S Ultra technical specifications
Screen
6.73in, 1440 x 3200 LTPO 2 AMOLED
CPU
Qualcomm Snapdragon 8+ Gen 1 octa-core
Memory
8/12GB RAM
Cameras
50 MP, f/1.9 main w/ Laser AF, PDAF, OIS
+ 48MP, f/4.1, 5x zoom telephoto w/ OIS, PDAF
+ 48MP, f/2.2 ultrawide w/ PDAF
32MP, f/2.4 front camera
Storage
128/256GB on-board
Operating system
Android 12 w/ MIUI
Battery
4860mAh non-removable, 67W wired charging, 50W wireless charging
Dimensions
163x75x9.1mm (13.5mm thick around camera bump), 225g