Sony Xperia Pro-I review: top main camera, high-price
Pro by name, pro by nature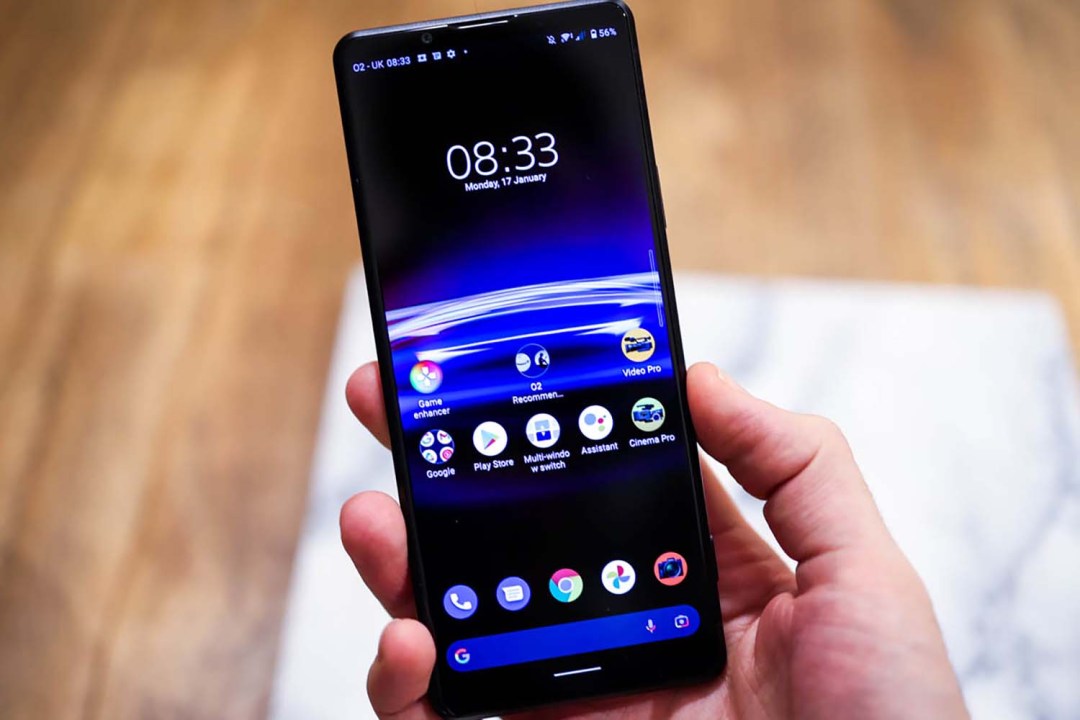 Sony's flagship smartphones already focus on photographers: just look at the camera hardware on the Xperia 1 III and Xperia 5 III. But the firm's pro-grade mobiles go even further. And while the first instalment in the Pro series was so niche that it only really appealed to videographers, the well-specced follow-up makes much more sense.
Essentially a premium compact disguised as a smartphone, the Xperia Pro-I features the same breed of sensor as Sony's RX100 camera line – complete with big pixels. Matched with the phone's manual photo and video controls, it's a standout mix of hardware and software for enthusiasts.
At £1599, it's pricier than pretty much any smartphone on the scene, so you're certainly paying for the privilege of putting Sony's imaging heritage, hardware and software in your pocket. But with Apple, Google and Samsung doing such impressive things with computational photography – and Oppo and Xiaomi nipping at their heels – can Sony really get away with demanding such a chunk of your salary for a camera phone?
Sony Xperia Pro-I design: groovy, baby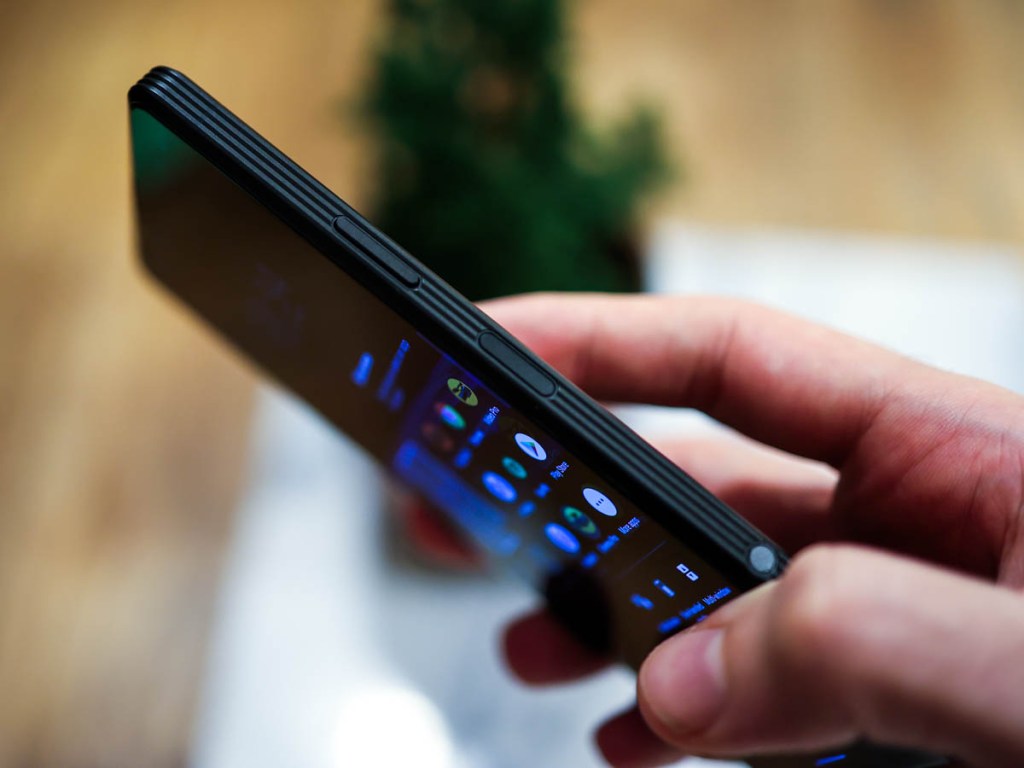 Sony understands good design. For the last few years, Sony phones have been tall, with narrow frames and cinematic 21:9 aspect ratio screens. And that's exactly what formula the new Xperia Pro-I serves up.
The phone combines a metal frame with Gorilla Glass on either side. There's also a stepped camera bump, while the sides are grooved for extra grip. Both elements add flourishes to a pretty traditional flat back and front glass/metal sandwich design.
There are loads of buttons on this phone, all of which are on the right side. From top to bottom, there's a volume rocker, power button/fingerprint scanner combo, a shortcut button and a camera key, which is a big, spongy thing.
The camera key is one of the main ways in which Sony phones stand out compared to the competition. On the Xperia Pro-I, it's more pronounced than ever. That said, the fact the camera forces you to use it in all modes other than basic (with no on-screen option for shutter release) feels a bit unnatural on an otherwise sleek smartphone.
Also of note, the Xperia Pro-I is one of the only flagships with a headphone jack, complete with Hi-Res audio support. All of which sets this Sony phone up as a tour de force of good old fashioned values, created with purists in mind.
Perhaps most importantly, it feels great in the hand. The frame is easier to grip than slippery alternatives, Sony's trademark black styling looks rich and, though tall, it's still narrow enough to make left and right thumb stretches manageable.  
Sony Xperia Pro-I screen: sharp, tall & punchy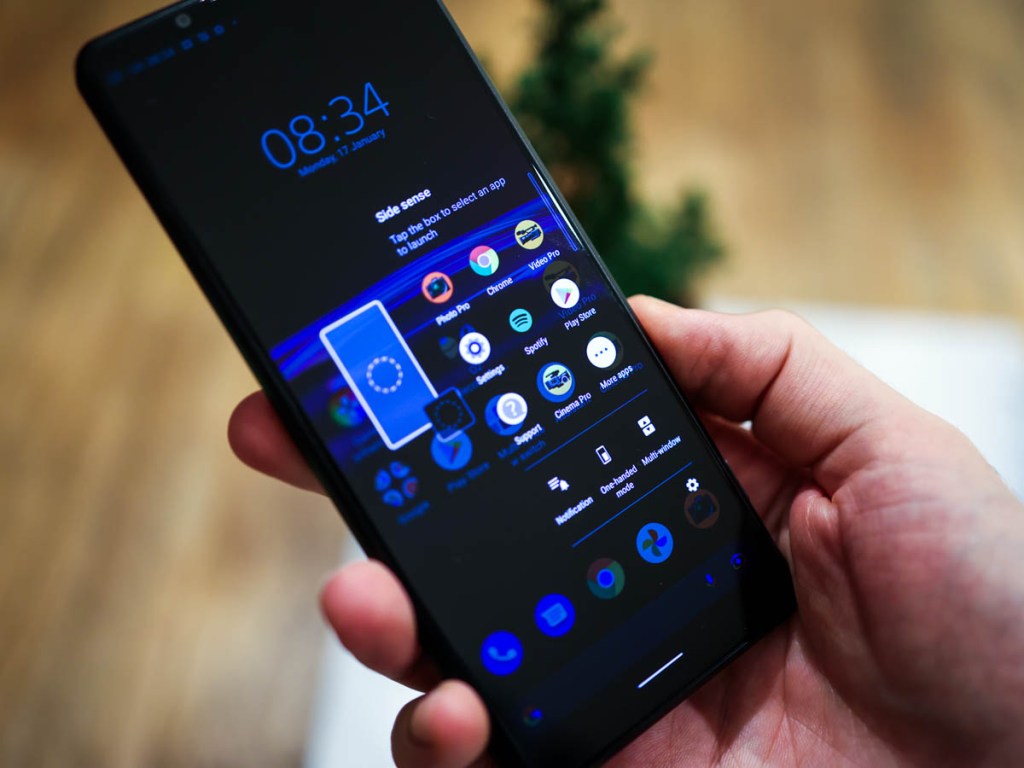 Sony has brought back the screen of the Xperia 1 III for the Xperia Pro-I – and that's no bad thing. You really can't argue with the specs: the 6.5in, 21:9 aspect ratio panel crams in a whopping 3840×1644 resolution – that's more than 6.3 million pixels across a pretty modest display dimension. Sharp is an understatement.
With BT.2020 colour space, support for HDR playback and no notch or hole-punch selfie camera obscuring your view, there's a lot going for this thing. The specs also translate brilliantly when filming 21:9 content on the dedicated video recording apps, too.
If you see yourself watching a lot of YouTube, Disney+ or Netflix, you'll need to be okay with the fact that Full HD and all 16:9 videos will be bordered by pretty substantial black bars. True 4K resolution only kicks in when playing UHD content; otherwise, the screen defaults to an upscaled Full HD+ in the name of battery saving.
OLED tech means contrast is fantastic, and the phone's 10-bit Creator mode ensures colours are accurate as well. Brightness isn't quite as standout as on phones like the Galaxy S21 Ultra or iPhone 13 Pro Max, but for moderate British climes, indoor and outdoor viewing shouldn't be an issue.
Sony Xperia Pro-I camera: one star, two backups
When the Xperia Pro-I is set against Sony's flagship Xperia 1 III, its camera should justify the price difference of about £400. Luckily, the main camera – the star of the show – does.
With its large sensor size and big pixels, the Pro-I's primary snapper is significantly better specced than the flagship. That said, its zoom range is actually worse than the Xperia 1 III, and the ultra-wide is no better either. That also means other phones like the OPPO Find X3 Pro and Xiaomi Mi 11 Ultra have better secondary cameras out of the gate. So if you value range, the Pro-I is off to a rocky start.
Then there's the question of Sony's photo processing style. The Apple iPhone 13 Pro Max, Google Pixel 6 Pro and Samsung Galaxy S21 Ultra have made great strides in the computational photography department, so the Pro-I really needs to strike a home run.
How does Sony set up its latest phone for a winning innings, then? Starting with the hardware, the big news about the Xperia Pro-I's camera is that the sensor shares the same technology as the RX-100's Type-1 sensor. That doesn't mean that the Pro-I has a one-inch sensor, but it does mean it packs some sizeable light-grabbing pixels. This should translate to better low-light performance than any of Sony's other camera phones.
The main camera also brings back a Samsung feature: variable aperture. So you can switch between f/2 and f/4 within the UI – handy for experimenting with depth of field in different conditions.
As for photos, the Sony Xperia Pro-I captures them more like a traditional camera than a smartphone. Its results are sharp and accurately reflect the scene you're in. That said, Sony applies less software trickery to brighten shadows and bring out details than other flagships. This should please purists, but not mindless photo takers who just don't want to contend with a backlit silhouette.
The good news for those same snappers is that Sony gives enthusiasts no less than three imaging apps: Photo Pro for photos and basic video, Video Pro for enthusiast video capture and Cinema Pro for advanced, filmmaker control. So the Xperia Pro-I is a great way to flex your expertise, offering control over everything from frame aspect ratio and shutter speed, to white balance, focus and so much more.
As much as we loved our time exploring the different shooting modes, for the vast majority of smartphone users, the Xperia Pro-I will be overkill as a camera phone. It complicates shooting and produces picture that need a bit of TLC in the editing suite before they're Instagram-ready. On the flip side, anyone who's looking for the ultimate advanced control over photos and videos in your pocket, Sony's delivered the goods – if you can get past the mediocre ultra-wide, telephoto and selfie cameras.
Sony Xperia Pro-I performance: storage, speed and souped-up Android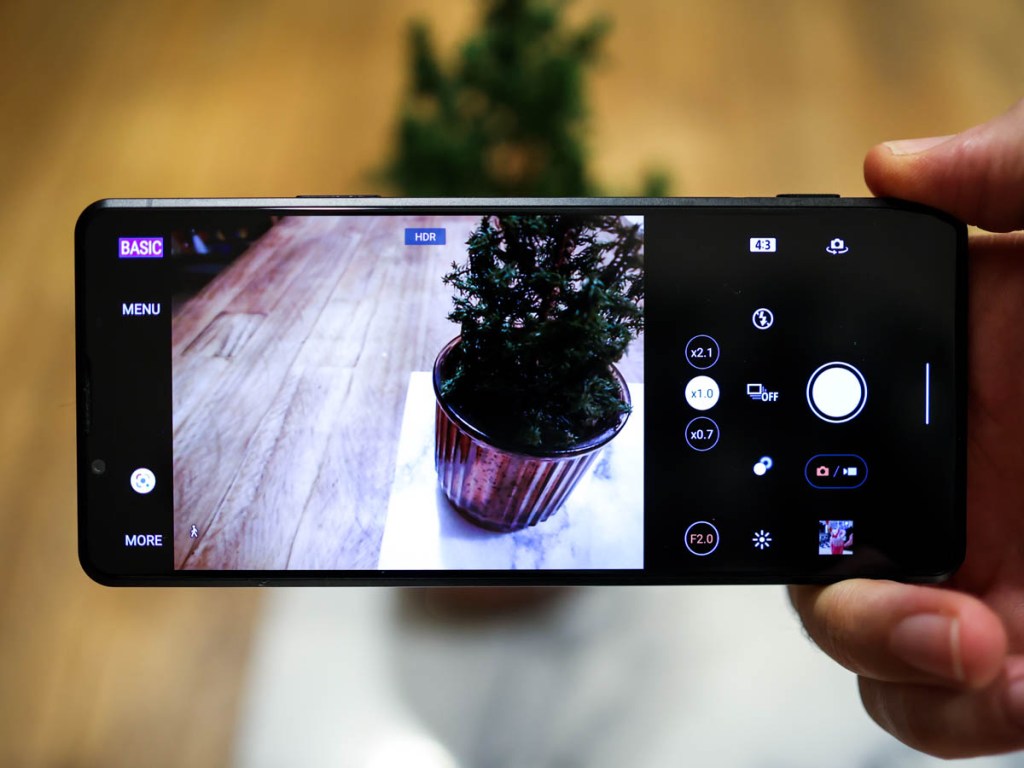 Since the Xperia 1 III hit the scene with its Qualcomm Snapdragon 888, only two chipsets have superceded the 888's power in the Android world – the Snapdragon 888+ (as found on the ROG Phone 5s), and the Snapdragon 8 Gen 1. Given the 888+ is targeted at gamers and the 8 Gen 1 is still to hit the market, it's little wonder Sony stuck with the vanilla 888 when picking the Pro-I's silicon.
Qualcomm's flagship octa-core chip from 2021 can handle any app the Google Play Store can throw at it. Paired with an impressive 12GB of RAM, it can also cope with some major multitasking. We couldn't spot any signs of slowdown at any point, with super silky home screen animations and rapid loading times.
Sony's custom version of Android is fairly stock. Swipe up for apps, down for the notification tray and across for the Google feed. The optional floating shortcut bar returns, which can be useful for anyone who finds the 21:9 aspect ratio a touch too tall.
3D games like Genshin Impact play back well at their maximum settings, though what gets the phone warm is heavy 4G and 5G use – when tethering, for example.
With 512GB of on-board storage, as well as microSD card support, you'll be able to clip a lot of screen recorded gaming highlights – or shoot plenty of 4K footage – before you run out of room.
The phone also plays nicely with PS4 and PS5 remote play, with support for WiFi 6, as well as nippy 5G speeds. In Ealing, London, we were able to hit 5G download speeds of 320Mbps on EE, which matched those of the iPhone 13 Pro Max. On a 4G O2 SIM, we were hitting speeds of nearer 60Mpbs in the same area – both ample for nippy video streaming, though 5G would be recommended when playing games away from Wi-Fi.
Sony Xperia Pro-I battery life: why no wireless?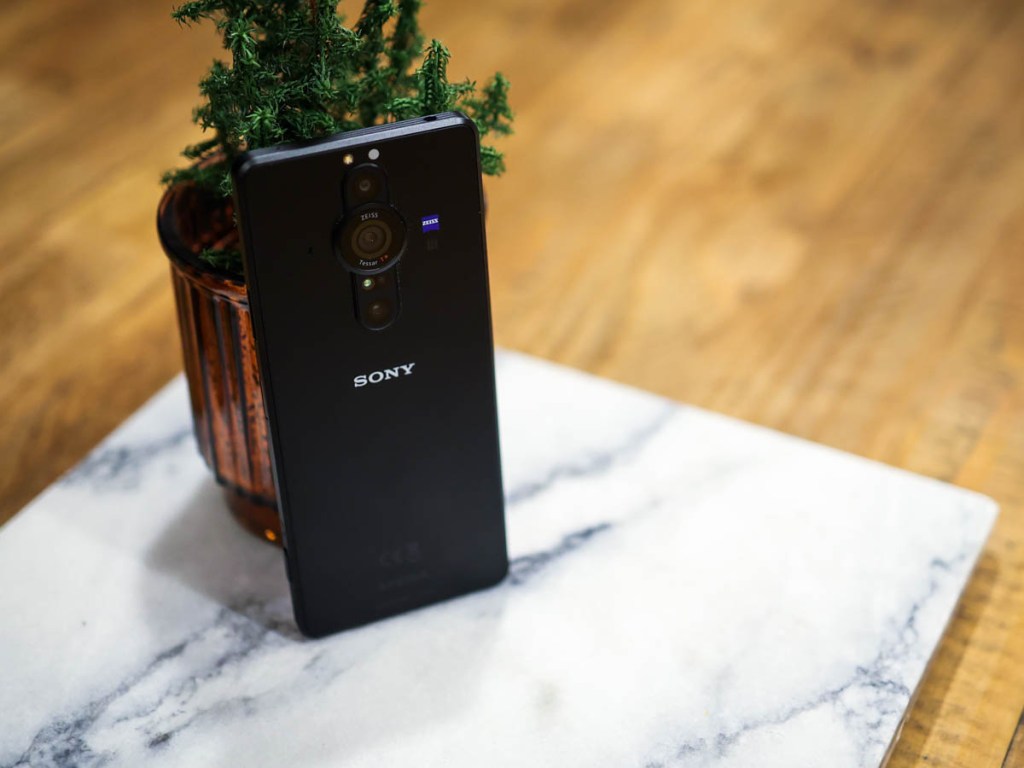 The Xperia Pro-I, like the Xperia 1 III packs a 4500mAh capacity battery. That's easily enough to get you through a day with some shooting, recording, tethering and texting. Even if you throw in a bit of gaming, the Pro-I shouldn't struggle with lasting from morning to evening – so long as you watch the brightness.
The phone also sports 30W wired charging for a 50% charge in 30 minutes – putting it on par with both Apple and Samsung, which don't get a plug in the box any more.
Frustratingly, the Xperia Pro-I misses out on the Xperia 1 III's wireless charging – which is found on all its £1000+ competition. This is a real head-scratcher, given how much awesomeness Sony has thrown at the Pro-I in other departments. If you use wireless charging a lot, this will feel like a notable compromise.
Sony Xperia Pro-I verdict
The Xperia Pro-I is a great camera phone – and a great phone in general. But its price means it has to be more than just great. Unfortunately, there are aspects where it isn't: you only have to look at the spec sheet to see that it's missing wireless charging, and that the camera specs aren't super-impressive across its ultra-wide and zoom range.
That said, Sony nails the phone's design, its screen is glorious, and the UI is smooth and clean. What's more, the primary camera is a real treat to use. It's arguably the best camera phone for photography and video purists, and enthusiasts who enjoy taking full control of their footage and stills. So while it isn't going to be for casual photo-takers, the Xperia Pro-I will likely have a fanbase.
Tech specs
| | |
| --- | --- |
| Display | 6.5in 3840×1644 OLED with 120Hz refresh rate, 21:9 aspect ratio |
| Cameras | 12MP, variable f/2 or f/4 24mm (OIS) + 12MP, f/2.4 50mm telephoto (OIS) + 12MP, f/2.2, 16mm. 8MP, f/2.0 24mm front |
| Processor | Qualcomm Snapdragon 888 octa-core |
| Memory | 12GB RAM |
| Storage | 512GB on-board, microSD expansion |
| Battery | 4500mAh non-removable, 30W fast-charging |
| OS | Android 11 |
| Connectivity | USB-C, Wi-Fi 6, Bluetooth 5.2, 5G |
| Dimensions | 166x72x8.9mm, 211g |
Stuff Says…
A great camera phone that's made niche by its high price
Good Stuff
Great design and screen
Tons of storage space
Impressive primary camera
Bad Stuff
Weak secondary cameras
No wireless charging
Very expensive