Sony Xperia 5 III review
Is this media machine worth the money?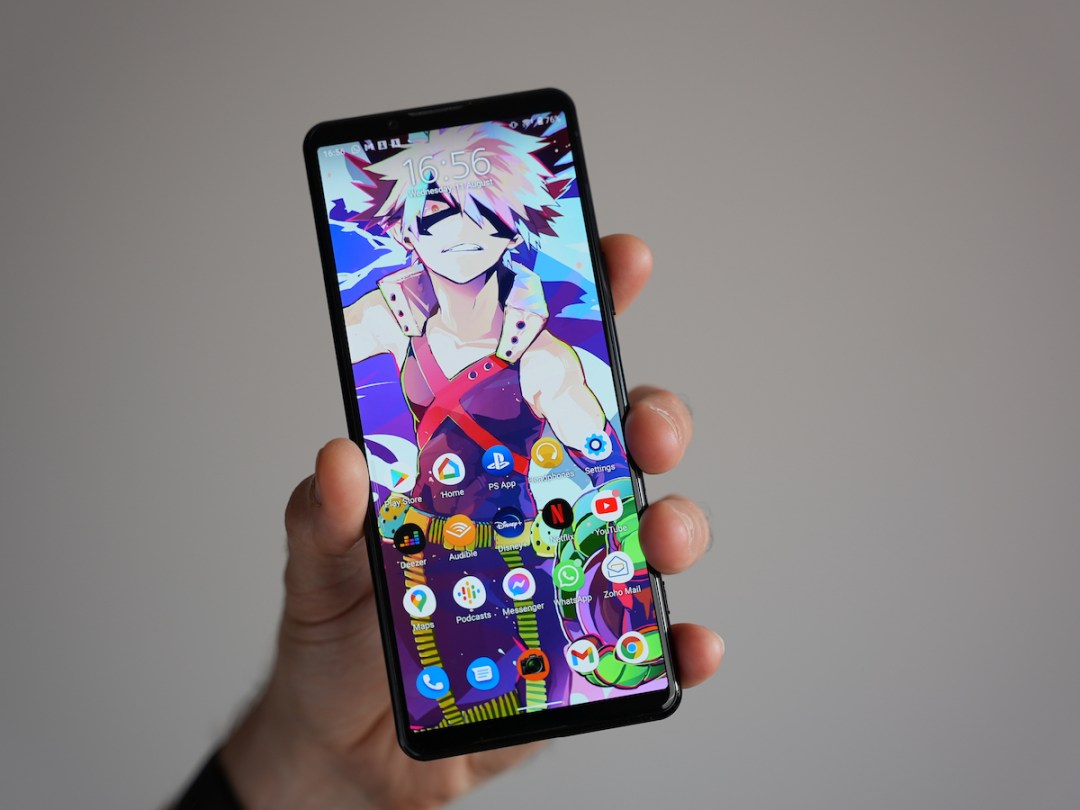 Sony's Xperia 5 III smartphone was launched way back in April, but it's not due to hit global stores until September. So any fans eagerly awaiting its arrival will have probably exploded in anticipation by now.
This tall-and-skinny Android isn't as pricey as the mega-bucks Xperia 1 III, although at £899 it's still far from cheap. But at least you've had plenty of time to scrape together the necessary funds.
You get most of the same specs and killer features of the flagship here, in a more compact 6.1in form factor. Sony's camera hardware remains almost untouched, while the media smarts and gaming tools are a step beyond many rivals like the OnePlus 9 Pro and even Samsung's Galaxy S21 family.
So has the Xperia 5 III been worth the wait, and should you throw a huge wad of cash at Sony for one?
Sony Xperia 5 III Design: Tall and skinny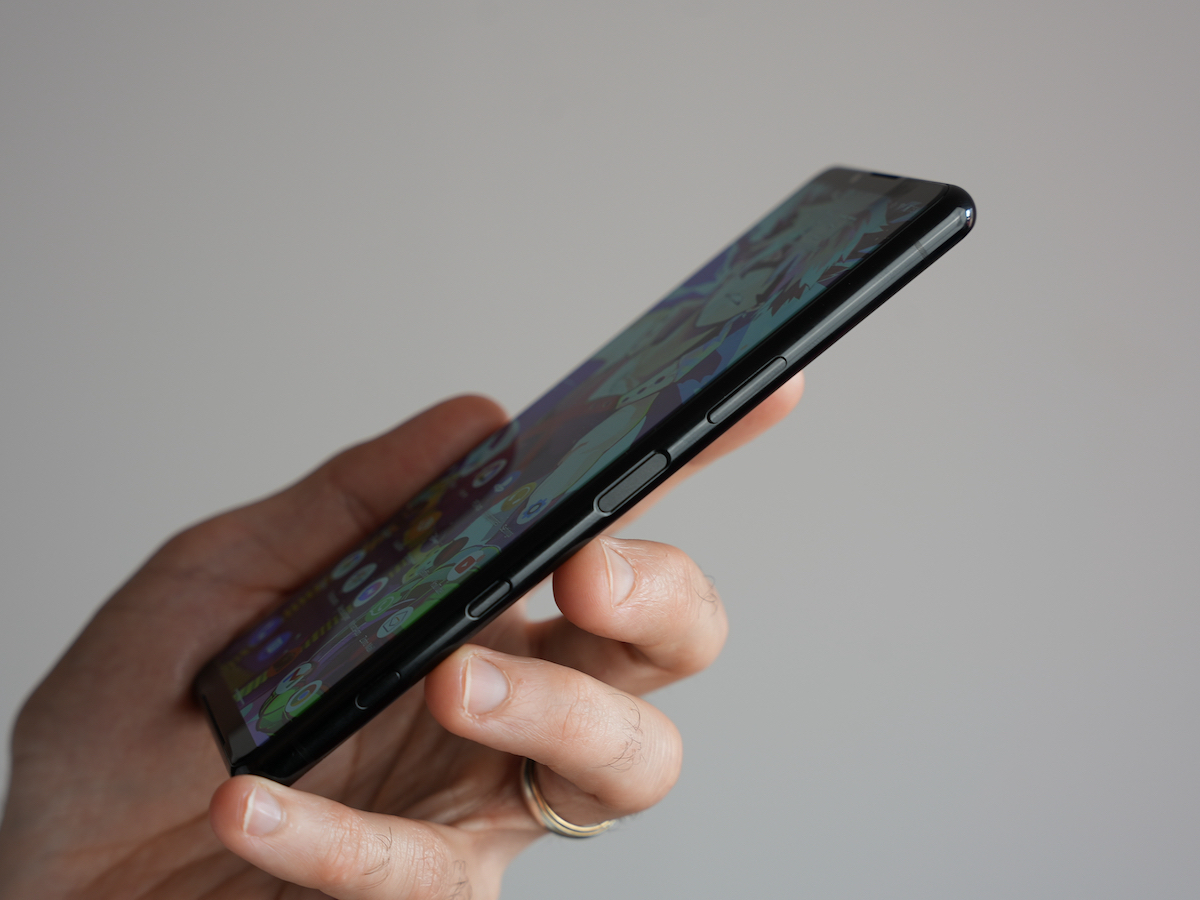 The design hasn't really changed up much at all over previous incarnations, beyond some slight tweaks and refinements, but that's fine by me. The Xperia 5 III is one of the more comfortable phones to grip, thanks to the slender build, although you'll need two hands to tap anything near the top of that super-tall screen. Thank heavens Sony hasn't scrapped its one-handed mode, which shrinks down your apps on demand.
While the black model is perhaps the least interesting of the three colours Sony offers, this dark and moody option still looks very smart, suiting that premium asking price. The Gorilla Glass 6 plating front and back ensures it stays in good nick, while you also have IP68 dust and water-resistance.
One of my only gripes is the ridiculous number of buttons crammed onto the right edge, including a pointless assistant key and an actually-quite-useful camera shutter button. Scrap the assistant shortcut and things would be more manageable.
Sony Xperia 5 III Display: Eye poppingly gorgeous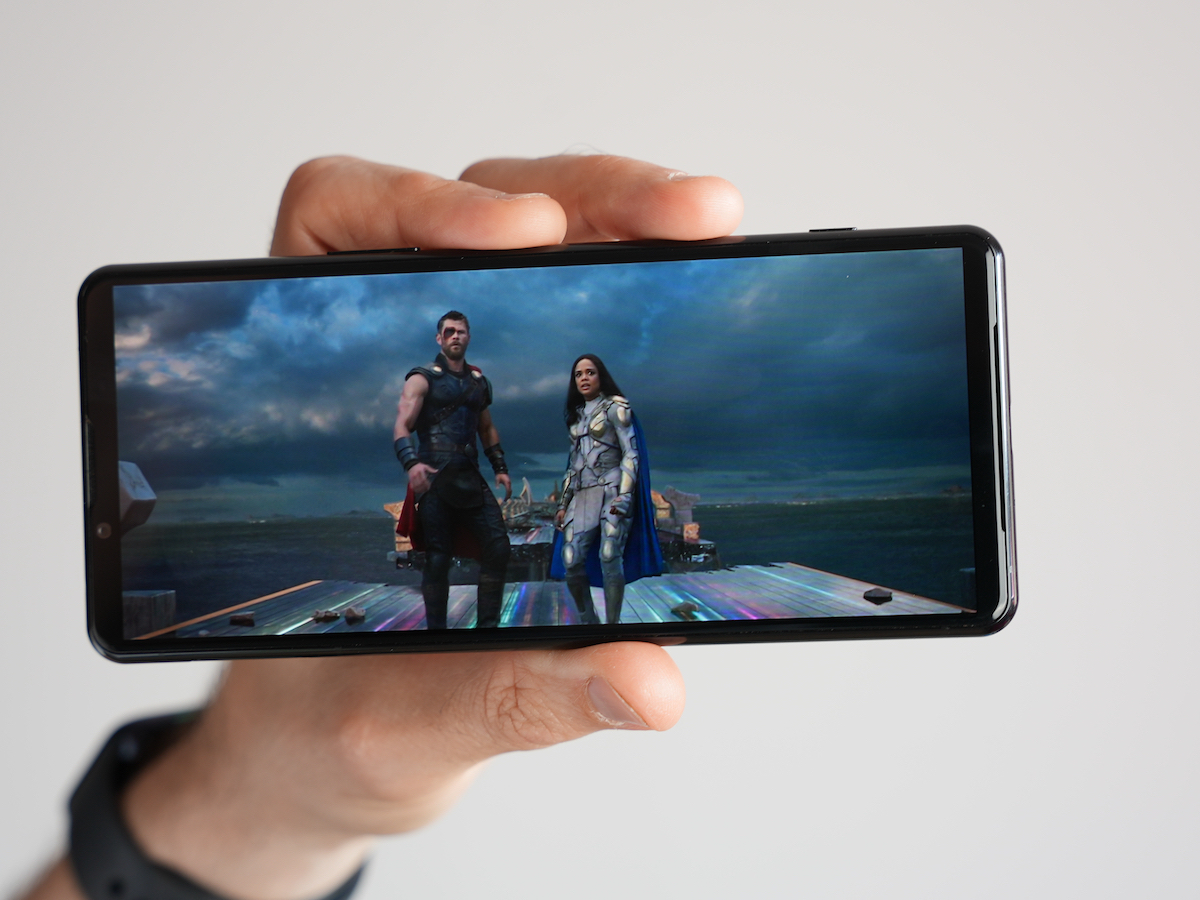 Sony's 6.1in FHD+ OLED display is definitely one of the highlights of this phone, pumping sharp images with crisp, clean whites and seriously deep blacks straight at your peepers. This thing was made for watching movies, with HDR support when streaming your favourite flicks and a notch-free, full-view design so you can see all of that action without hindrance. Plus 120Hz support means buttery smooth scrolling through supported apps and Xperia UI desktops.
As usual, Sony has packed in plenty of enhancements to upscale those visuals, including the now standard Creator Mode and X1 upscaling for low-resolution video. While other flagships also serve up gorgeous displays, the Xperia phones can't be touched for sheer customisation and software smarts.
Sadly, the Xperia 5 III's stereo speaker setup isn't particularly thrilling, despite the supposed support for 360 Reality Audio. This feature didn't add anything to my own aural experience, while the tinny output meant I stuck to headphones for music and movies. Thankfully, Sony has kept the headphone port in place, plus Bluetooth support is as dedicated as ever, complete with LDAC and AptX.
Sony Xperia 5 III Camera: DSLR-style smarts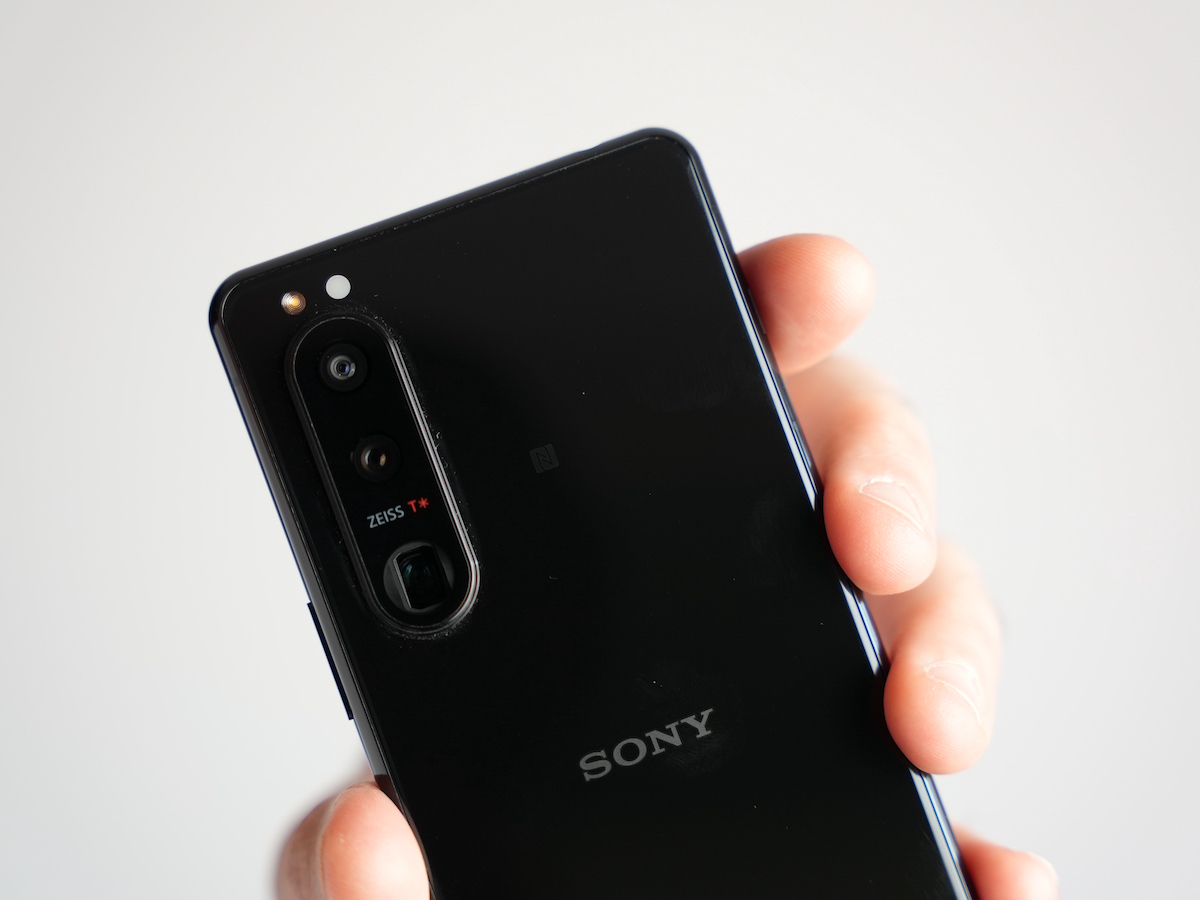 The Xperia 5 III's optics are basically identical to what you get with Sony's flagship, except the Time of Flight lens has been culled – so there's no real time object tracking. Sony's brilliant eye autofocus feature is back in action, however, keeping living subjects sharply in focus. Even sugar-filled kids and hyperactive pets. Combined with Sony's 20fps burst shooting mode, you're pretty much guaranteed to get some good-looking shots.
The 12MP primary sensor captures accurate colours and respectable detail in decent lighting conditions on the 'basic' auto mode. Seasoned photographers will still want to swap to the programme modes when conditions are more testing, which is where the Xperia phones set themselves apart from the competition. This serves up DSLR-style manual controls, to counter low light or strong contrast when needed.
If you need to fit more in frame, the Xperia 5 III also offers a 12MP ultra-wide sensor that does the job nicely. There's a 12MP telephoto lens, too, which can swap between 70mm and 105mm focal lengths for a sharp close-up view. It's no Samsung Space Zoom, but it works a treat for nature shots and the like.
The Xperia 5 III can grab 4K resolution video, again with those natural hues. Sony's usual dependable image stabilisation means you can move and shoot without vomit-inducing results – although you can't switch between the three different lenses as you go. Instead, you need to hit stop and then choose another lens if you want a different view of the action.
Audio is captured cleanly, only distorting when there's a lot of ambient noise. And Sony's strangely addictive Cinema Pro mode allows you to shoot 21:9 footage with a variety of filters and full manual control, ideal for wannabe indie directors.
Last up, the Xperia 5 III's 8MP selfie camera is decidedly basic for such a premium handset. It struggles in both stronger and dimmer light, while detail levels are weak compared with what you get from Samsung's Galaxy S21, Apple's iPhone 12 and most other rivals.
Sony Xperia 5 III Performance: Hot stuff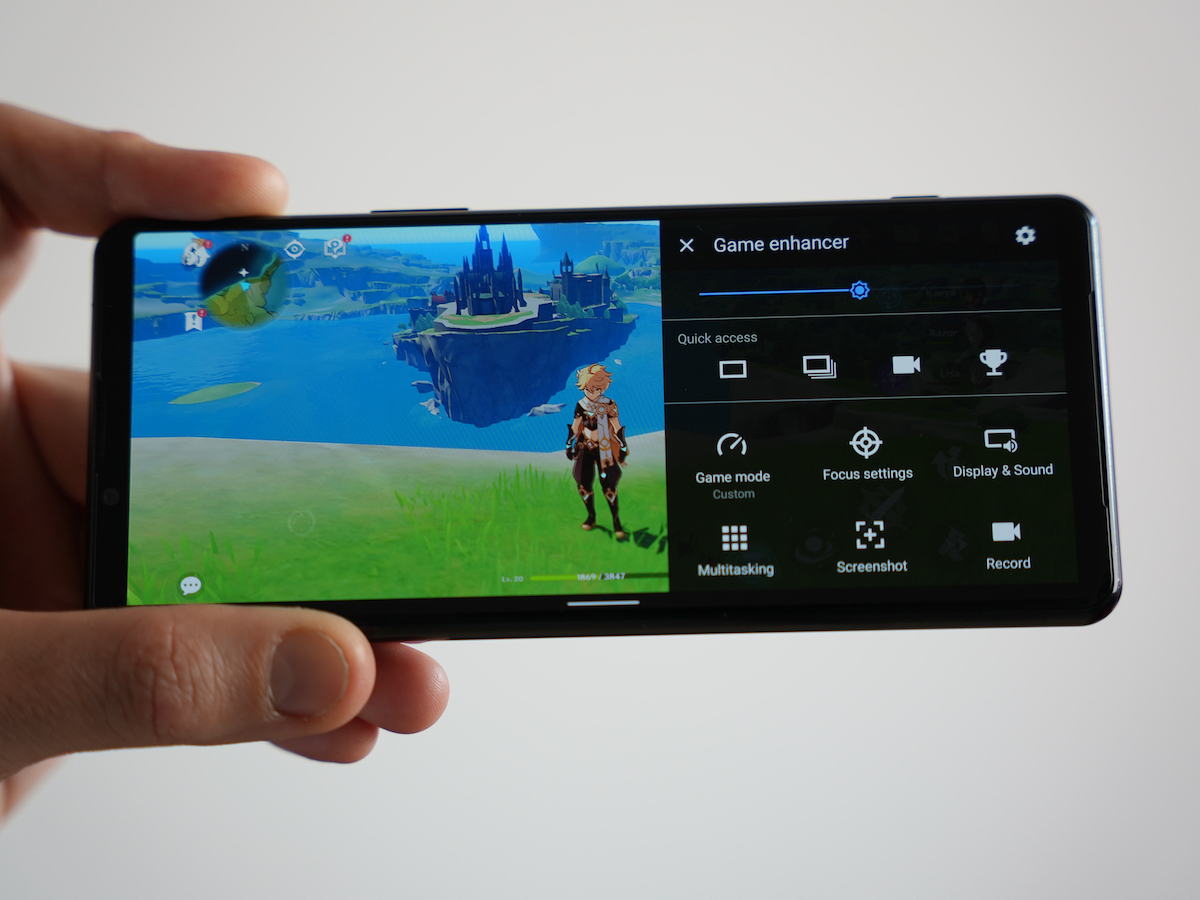 As with Sony's flagship phone, the Xperia 5 III sports Qualcomm's powerful Snapdragon 888 chipset, backed this time by 8GB of memory. This proved more than enough grunt for multi-tasking and gaming, although I did find the phone got quite toasty after 20-30 minutes of continuous use.
Likewise, gaming made the handset heat up pretty fast, although it never proved too hot to handle. You can blaze through whatever you like with the Xperia 5 III, including the most demanding Android fare like Genshin Impact.
That 21:9 display serves up a widescreen view of the action, definitely a bonus when you're gaming on titles like Call of Duty Mobile. As is Sony's comprehensive range of gamer tools, from video and audio toggles to a screen recorder that can now keep up with that 120Hz refresh. Display sensitivity isn't as responsive as I'd have liked when poking small on-screen options, though, despite a fine-tuning tool.
Sony Xperia 5 III Battery Life: Wires only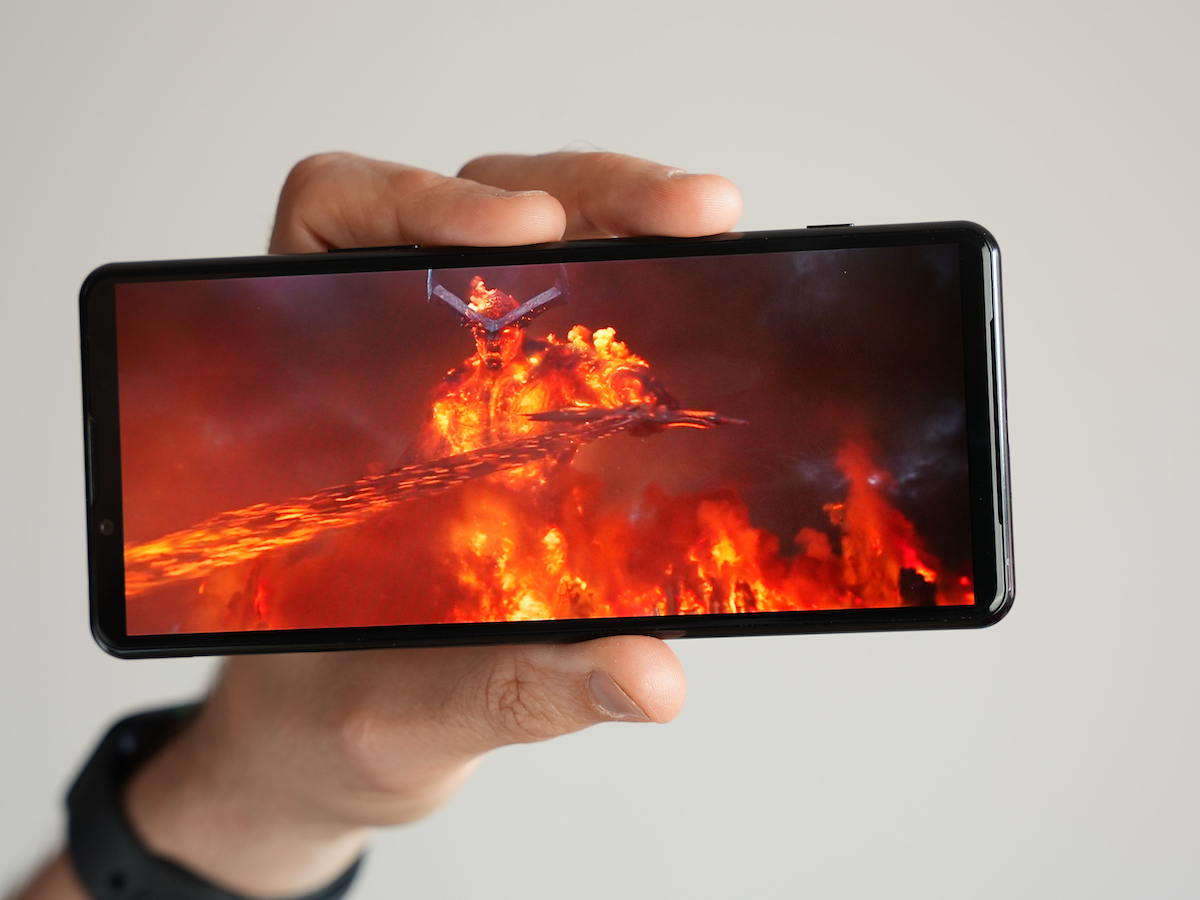 Sony has impressively crammed a 4500mAh battery into this relatively compact model, matching the Xperia 1 III flagship for capacity. This gives respectable returns, so you can expect around six hours of screen-on time and a fair bit of background audio streaming before it runs dry. Only once did I need to top up the Xperia 5 III before bedtime, and that was when I leaned on it heavily.
When it comes to recharging, this phone isn't a patch on some rivals. The 30W wired charging speeds are lethargic compared to phones from Xiaomi and Oppo, although the adaptive charging helps to prolong your smartphone's battery life.
More galling is the fact that wireless charging support has been culled, which is pretty ridiculous given the sky-high asking price.
Sony Xperia 5 III Comparisons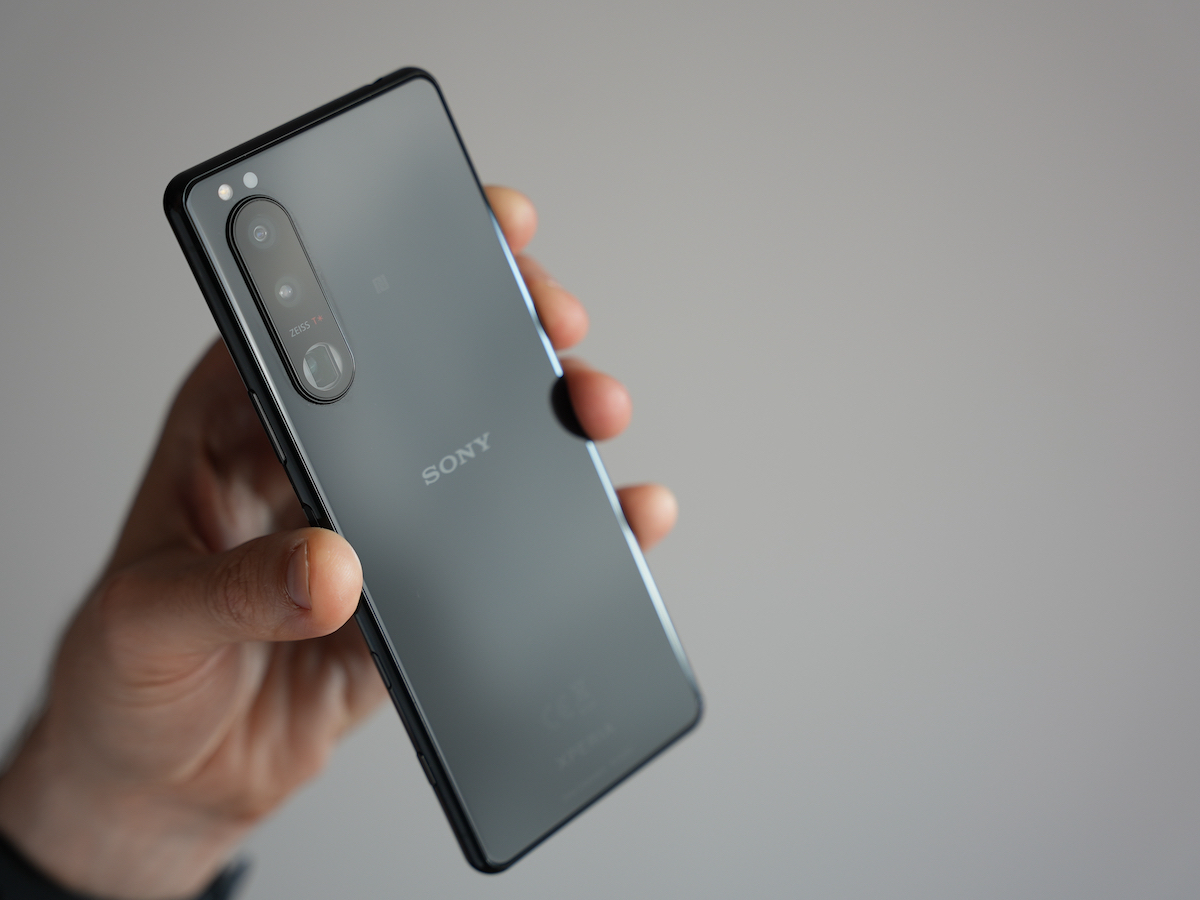 The compact design of the Xperia 5 III bears comparison with Google's Pixel 6 and the Asus Zenfone 8, although both of those phones are considerably cheaper than Sony's blower. With the Xperia, you're getting a much deeper DSLR-style camera experience and some seriously impressive media tools. But the Google and Asus alternatives will better suit most people thanks to their easy-to-use camera apps.
At this sort of price point, the Xperia 5 III is competing directly with the likes of Apple's iPhone 12 range, Samsung's Galaxy S21 family and the OnePlus 9 Pro. In other words, premium flagships. Features that may steer you towards Sony's offering include that headphone port and expandable storage (two surprisingly rare features among the high-cost crowd), plus its software smarts. In particular, the Photo Pro app and all of the opportunities it opens up to seasoned photographers.
However, many rivals don't warm up as rapidly as the Xperia 5 III, while the iPhone 12 and Galaxy S21 are once again best for point-and-shoot photography. Plus, Samsung's flagships are still the greatest around for capturing home movies on the move.
Sony Xperia 5 III Verdict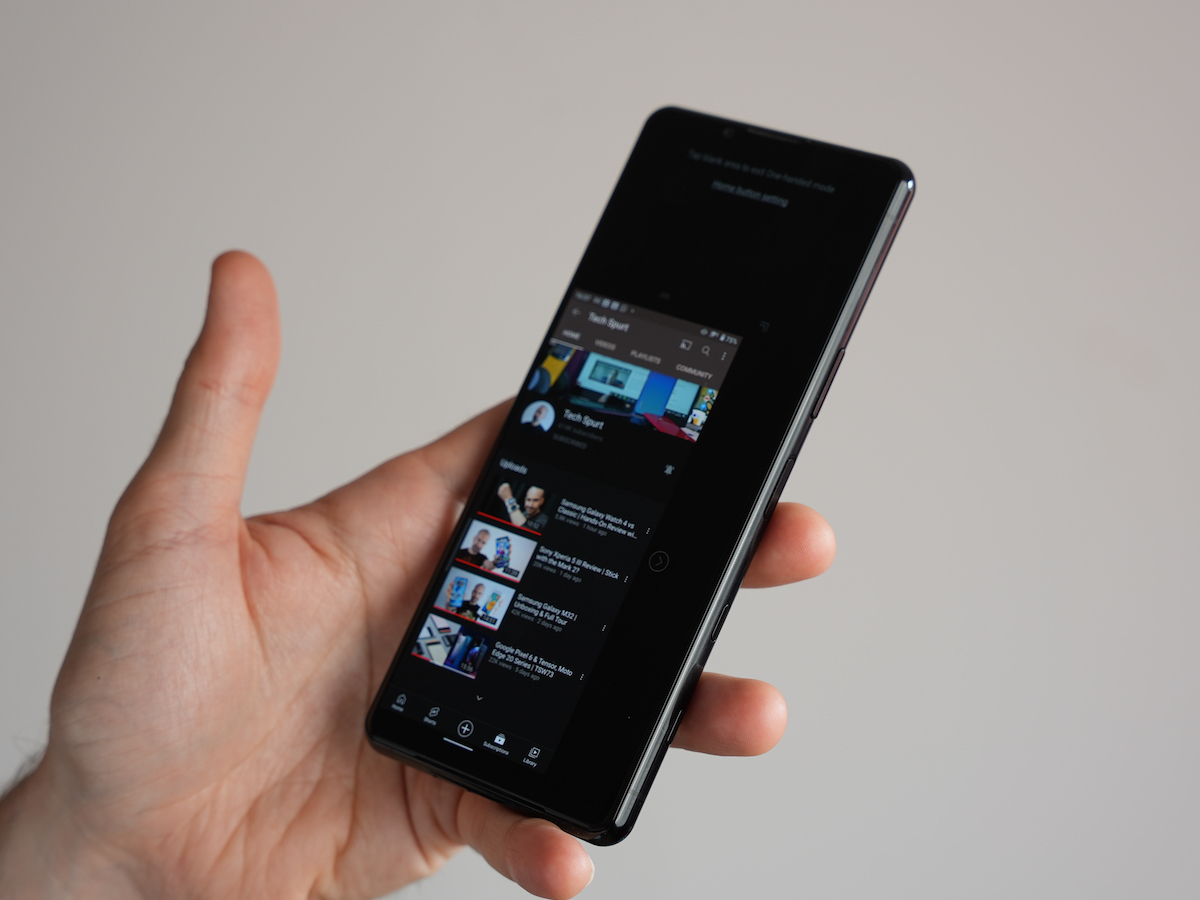 While I enjoyed using the Sony Xperia 5 III as my full-time phone, I didn't find enough updates here to justify a purchase over last year's Xperia 5 II.
Its screen is slightly less responsive, while the handset also seems to heat up faster with the Snapdragon 888 chipset – and there's no excuse for Sony to skip on wireless charging.
On balance, I'd say look at last year's model instead and save yourself some money.
Stuff Says…
The Xperia 5 III is a feature-packed smartphone, but not much of an improvement over last year's model
Good Stuff
Media machine
Impressive gaming support
Compact design
Photo Pro
Bad Stuff
Expensive
No wireless charging
Heating issues