Oppo Find X3 Pro review
The Find X3 Pro is a no-compromise effort that promises unique design elements, the best possible performance and display clarity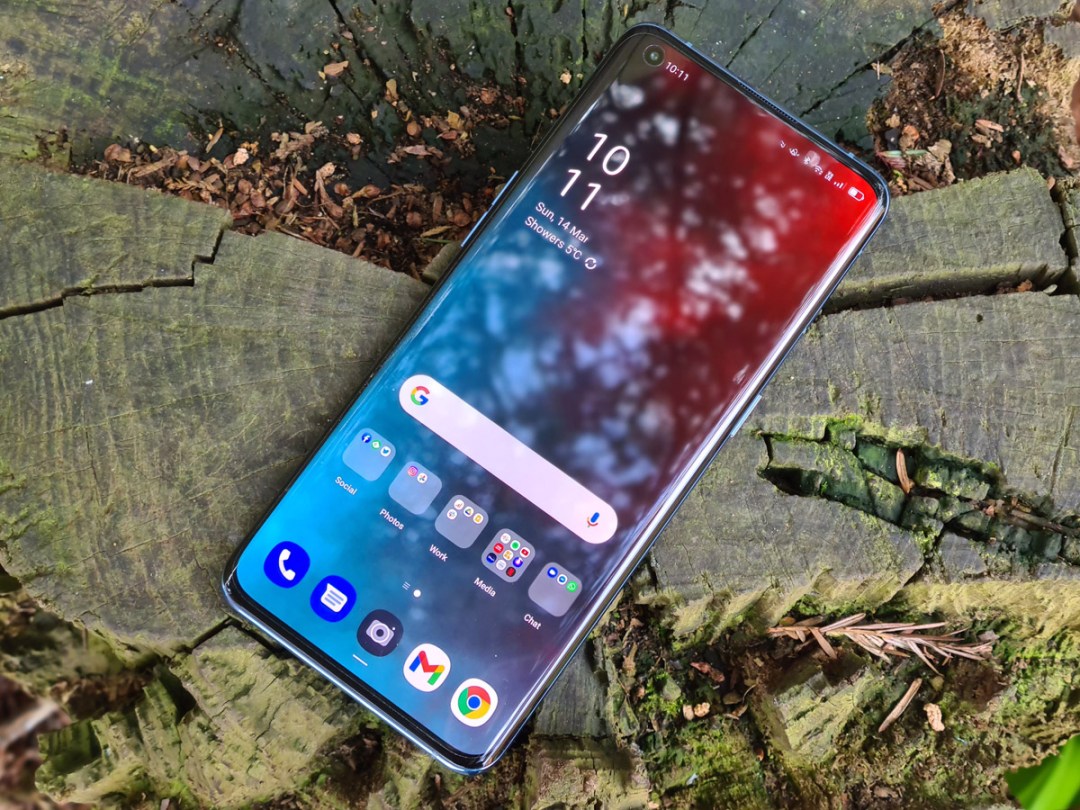 There's no room for error at the very top of the smartphone spectrum – but that doesn't mean Apple and Samsung have it all their own way. Fresh off becoming the most popular handset maker in its home territory, Oppo has returned to the UK with an ultra-premium flagship of its own.
The Find X3 Pro is a no-compromise effort that promises unique design elements, the best possible performance and display clarity to rival anything you'll find from a Galaxy or iPhone, while also finding the time to introduce a little microscopic photography fun. Something else it doesn't compromise on? the price. At £1099, it's going to need to be pretty special to tempt buyers away from the far more established rivals.
DESIGN & FEATURES: BACK THE BULGE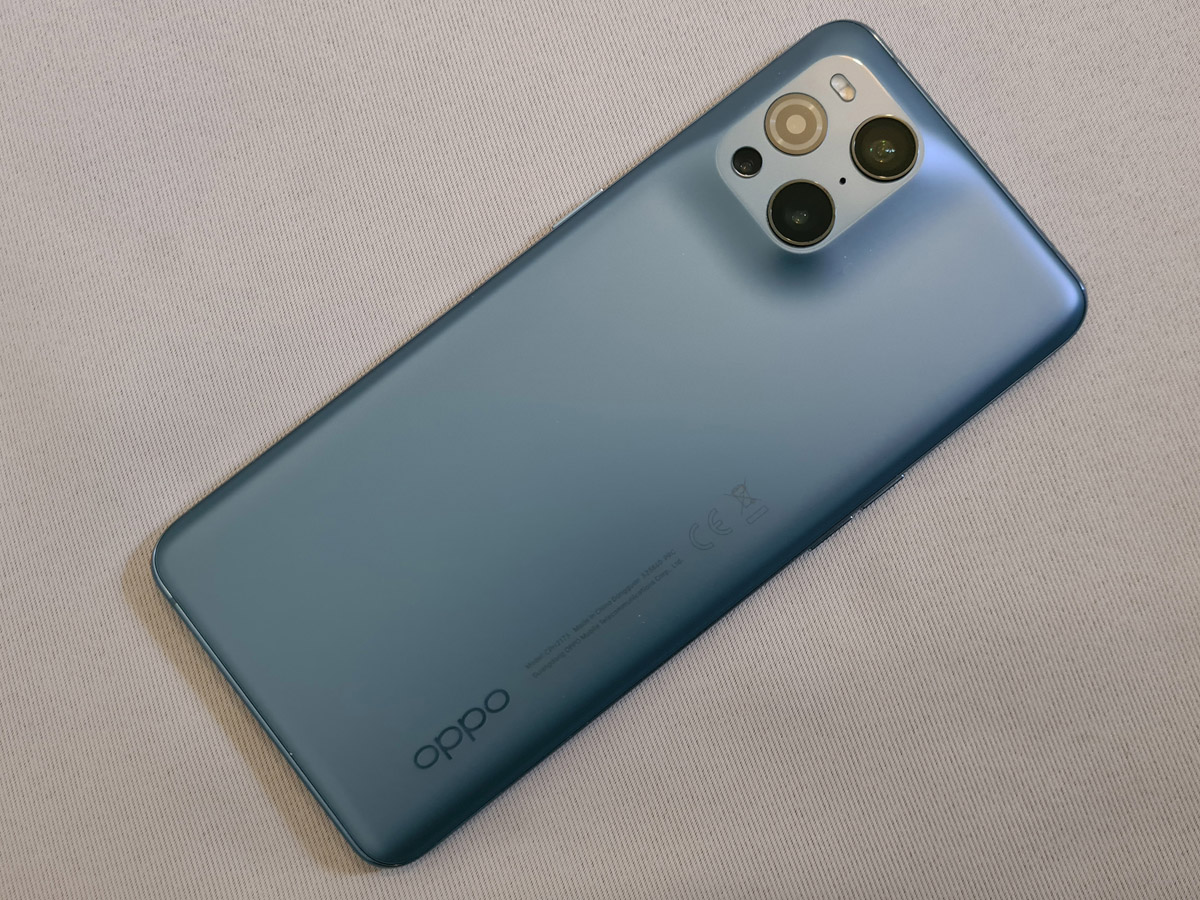 Oh look, another glass and metal sandwich that's 90% screen, with an in-display fingerprint sensor and hole punch selfie camera tucked in the corner. So far, so flagship, right? Flip the Find X3 Pro over, though, and you'll see the camera bump is dead. Long live the camera bulge.
Oppo has given its four-lens array 'impossible curves' that contour up and around, creating a smooth, almost bubble-like appearance that looks stunning. The unibody construction must have been a nightmare to mass produce, but was absolutely worth the effort – no other current phone looks anything like this, or slides in and out of your pocket smoother.
The matte finish does a great job of hiding fingerprint smudges, too. It's slimmer and lighter than its predecessor, but arguably less adventurous: the screen edges don't curve as prominently as the Find X2 Pro, and the colour options are pretty conservative, with faux leather and two-tone both left on the cutting room floor. You do get IP68 water resistance, though, and anyone with butterfingers will surely appreciate the silicone case bundled in the box – it's of impressive quality for a freebie.
DISPLAY & SOUND: AS GOOD AS IT GETS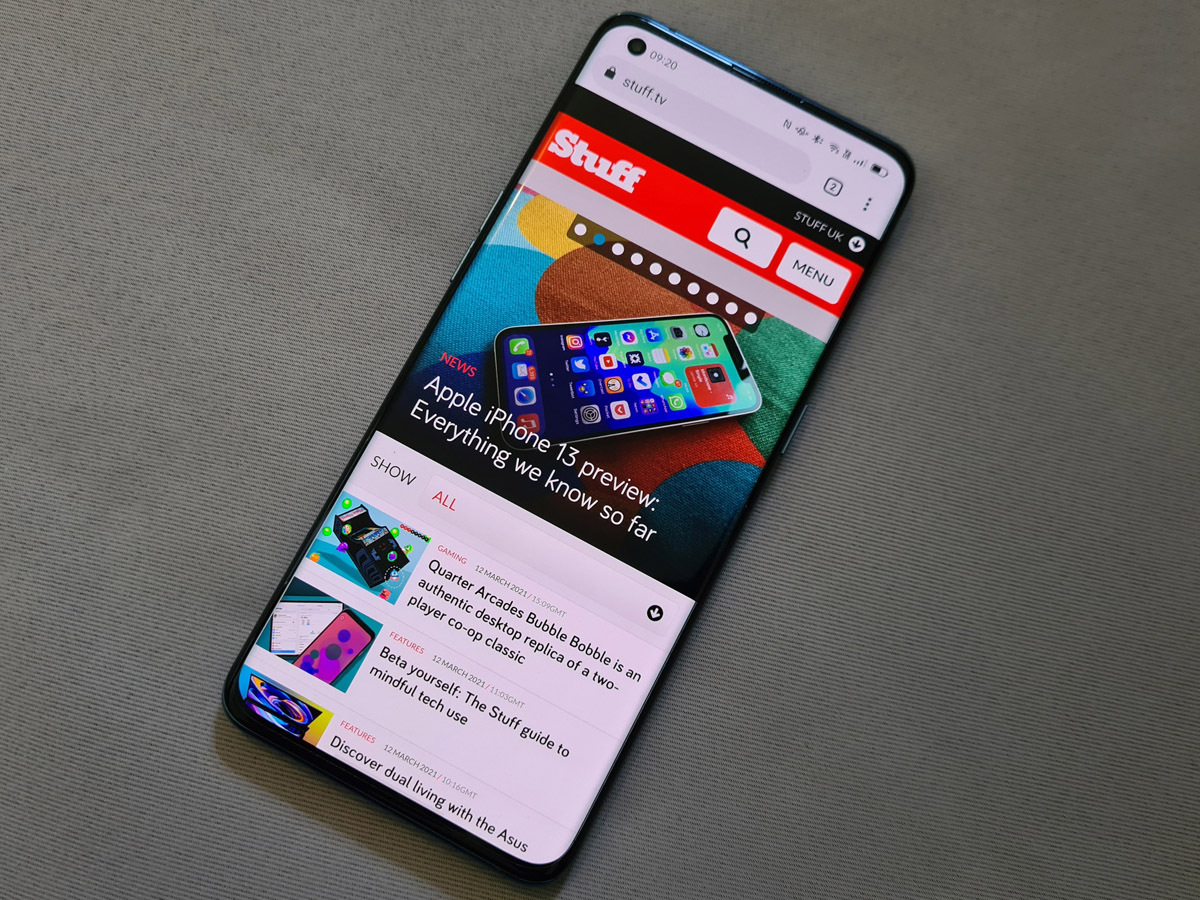 The OLED screen on last year's Find X2 Pro was very easy on the eyes, but Oppo's latest effort is somehow even better.
At 6.7in it's physically no larger (in fact, with less dramatic curves at the sides, it's a tiny bit smaller) but resolution has been bumped slightly to a retina-soothing 3216×1440 and peak brightness is now a blinding 1300 nits when watching HDR10+ content. Also, its variable refresh rate abilities have massively improved thanks to the switch to LTPO panel tech.
While the Find X2 Pro could swap between 60Hz and 120Hz on the fly, the X3 Pro can drop all the way down to 5Hz, stretching out battery life if you're mostly looking at static images. Ebook fans, take note. The rest of the time, 120Hz delivers buttery-smooth swiping and scrolling.
The proper geeky stuff is end-to-end 10bit colour. The Find X3 Pro's cameras, software and screen can capture, process and display a whopping one billion colours. Other phones? They make do with a measly 16 million. Impressive stuff – until you realise the human eye can only recognise about 10 million colours.
The real-world benefit is colour accuracy and coverage. You're getting more than 100% coverage of the DCI-P3 gamut, which means no crushed shadows or blown-out highlights when watching HDR content. Truly, Netflix binges are an absolute dream on this phone. Contrast is also impeccable, as we expect from OLED, and brightness in regular use is easily enough to see clearly when you step outside.
It might not have the raw pixel count of Sony's 4K Xperia 1 II, but in virtually every other area this is among the best screens you'll see on a smartphone. The twin speakers are a good match for the screen, with ample volume and decent clarity. Even though the earpiece points forward and the bottom speaker fires down, stereo balance is pretty good. Tuning could be a little less treble-heavy, but only just.
CAMERA: MICROTASTIC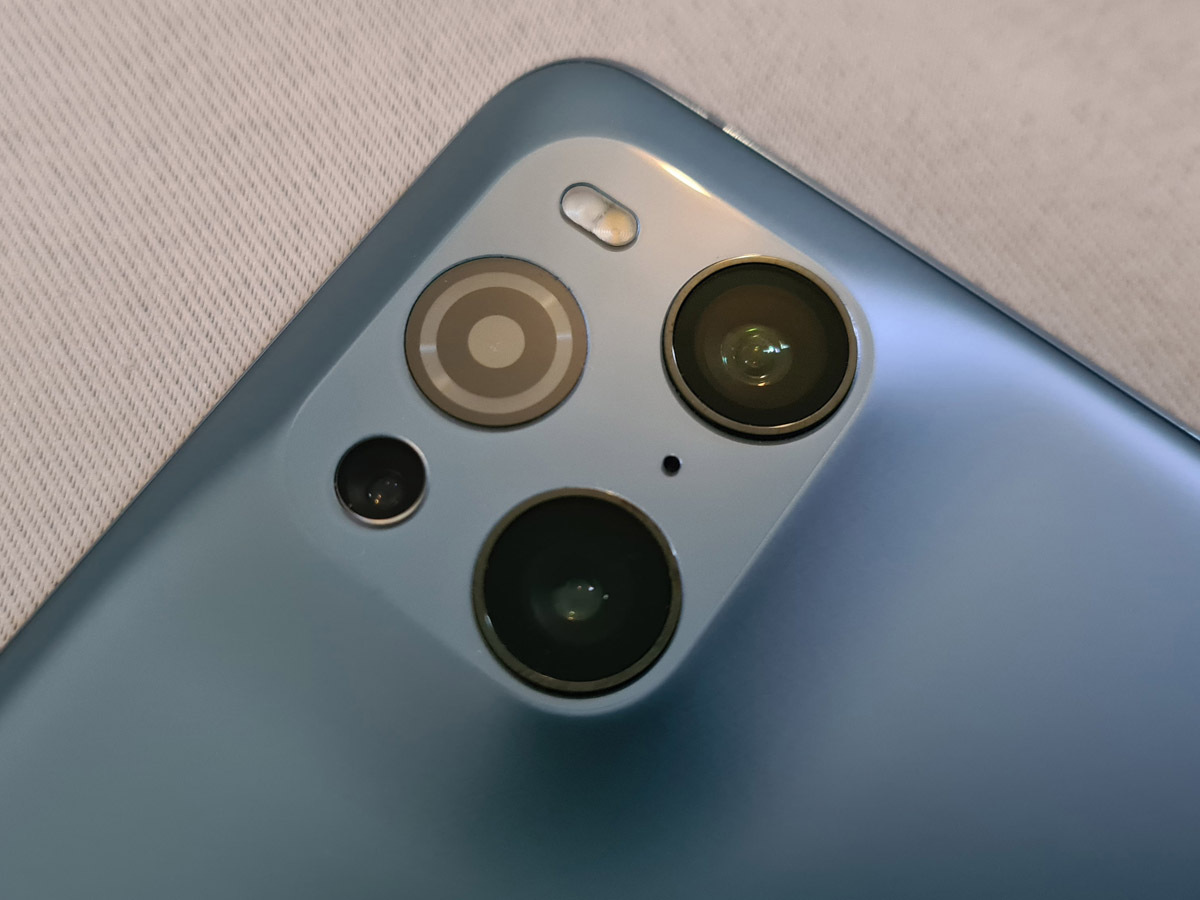 Instead of following the crowd when it comes to cameras, the Find X3 Pro does things a little differently. Extreme zoom is out, and unbeatable close-ups are in, with one of its four lenses dedicated to microphotography – subjects so small they can't be seen with the human eye.
Pixel count isn't critical here, but light is, seeing as you need to press the phone right up against whatever you're snapping to get things in focus. A built-in LED ring flash gets the job done nicely. You still need a steady hand, and it doesn't half make you paranoid about scratching the glass when shooting rougher surfaces, but the results are almost otherworldly at times. It's great fun, if a bit gimmicky.
Good thing the other cameras are up to snuff, then. Both the main and ultrawide sensors use the same 50MP, f/1.8 Sony sensor, which means quality is identical. Colour, clarity and dynamic range are an exact match when swapping between the two, and the high pixel count means shots are more detailed than just about any other phone with an ultrawide lens.
The main sensor can of course take glorious photos in well-lit, outdoor scenes – what modern flagship worth its salt can't? It will happily trade blows with the iPhone 12 Pro, Samsung Galaxy S21 Ultra and Google Pixel 5, with slightly different approaches to dynamic range and colour temperature. The Oppo leans a little towards vibrant colour, though not to the extent of Samsung. It excels at bokeh blur, and there's no denying the detail on offer from the pixel-binned 12.5MP images.
The physically smaller image sensor found here arguably gives Samsung and Apple rivals the advantage in low light, but a dedicated night mode does a lot to restore the balance. Realism is prioritised, so pictures are often dimmer than the competition, but detail is impressive and ensures highlights like street lamps aren't entirely blown out by the multi-exposure algorithm.
A 32MP selfie camera up front is decent enough, though heavy backlighting can throw up some exposure inconsistencies. Detail is very good in all lighting conditions, and it avoids dramatic skin smoothing right out of the box. (The option is there if you want it, of course. But who does?).
The one area that might come as a disappointment is the 13MP telephoto lens. Last year's Find X2 Pro had a clever periscope setup that allowed for 5x optical and 60x digital zoom, but because Oppo reckons few phone owners ever go past 5x, this year's handset gets 2x optical, 5x hybrid and 20x digital. 2X shots comfortably hold their own against rivals, but noise quickly starts to creep in at 5x, and the colour profile seems to shift more wildly. 10X pics are usable, but are definitely at a disadvantage to phones like the Galaxy S21 Ultra. Ultimately which you prefer will dictate which phone you buy: the S21 will let you get closer to your subjects, but the Find X3 Pro fits more into every shot thanks to that superior ultrawide.
PERFORMANCE & BATTERY: TIP TOP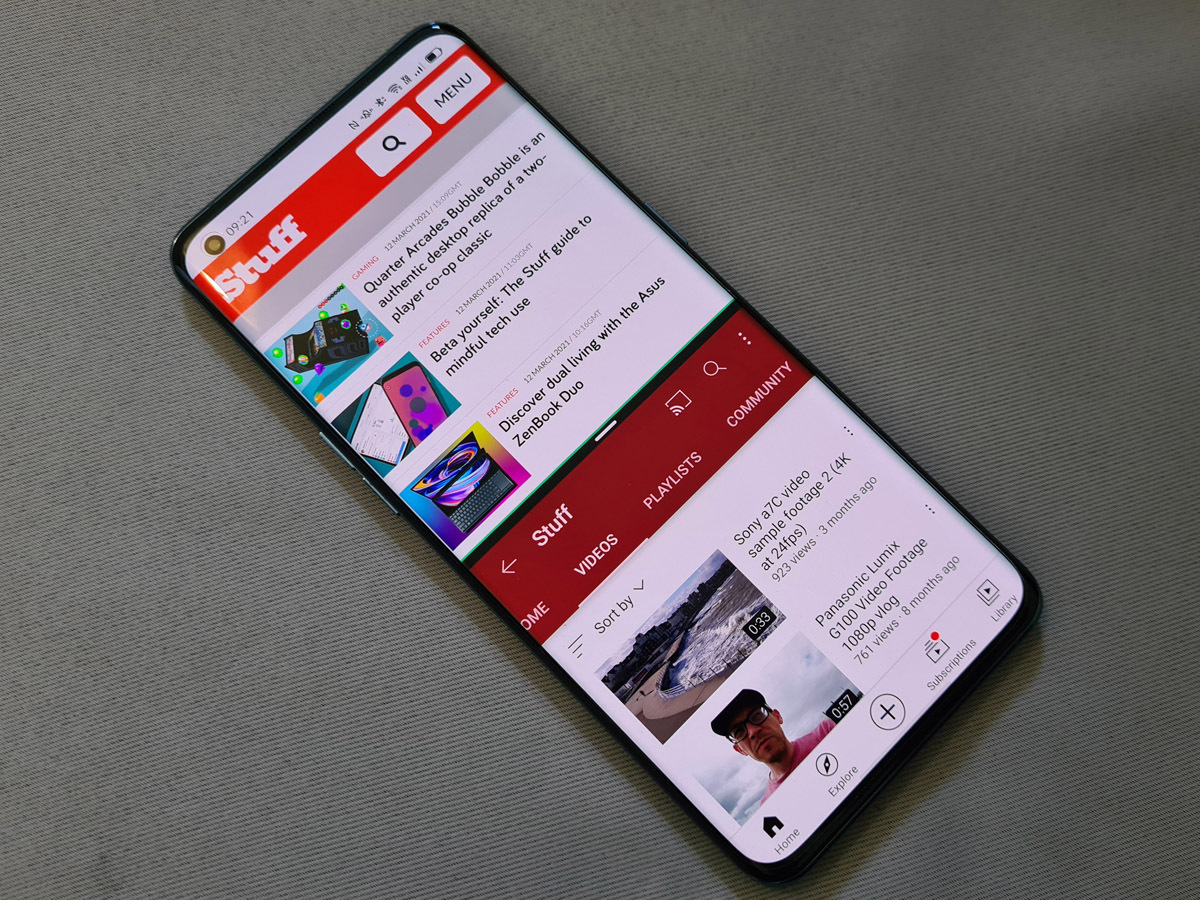 "Thou must useth the very latest Qualcomm silicon" might as well be the first commandment of smartphone design. Even Samsung bit the bullet and slapped a Snapdragon into the Galaxy S20 FE, despite its own Exynos chips on tap. So Oppo has duly delivered.
The Find X3 Pro is rocking eight cores of Snapdragon 888 goodness, paired with 12GB of RAM. The system-on-chip has built-in 5G, plays nicely with the latest Bluetooth and Wi-Fi speeds, and has more than enough grunt to run anything in the Google Play Store smoothly. At no point did we spot any lag or stuttering, and apps open in a flash, so this is easily on par with the very best smartphones doing the rounds right now.
There's plenty of gaming muscle, too, with Call of Duty Mobile defaulting to its highest detail presets. The 120Hz display refresh rate really has Activision's shooter looking its best, keeping pace with rapid movement and frantic onscreen action. The handset even stayed cool to the touch after a handful of multiplayer matches. It's also a shame there's no microSD card reader, but you're not going to struggle for storage space with 256GB of onboard flash memory.
On paper, a 4500mAh battery might look a touch anemic compared to Samsung's Galaxy S21 Ultra, but there's easily enough juice here to get you through a full day away from the mains. Two if you dial down the screen resolution and make use of the handy battery management tools.
Anyway, the Find X3 Pro makes up for it with some blink-and-you'll-miss-it rapid charging abilities. The 60W adaptor (included in the box – how novel) can manage 0-100% in less than 40 minutes, which transforms how you use your phone. There's no need to tether to a power socket overnight: just plug in while wolfing down your morning bowl of Cheerios and you'll be good to go for the rest of the day.
Wireless charging also makes an appearance, which at 30W is quicker than some phones can charge through a cable, and reverse charging lets you top up your earbuds or other wireless gadgets if you get caught short while on the move.
OS & SOFTWARE: CALM DOWN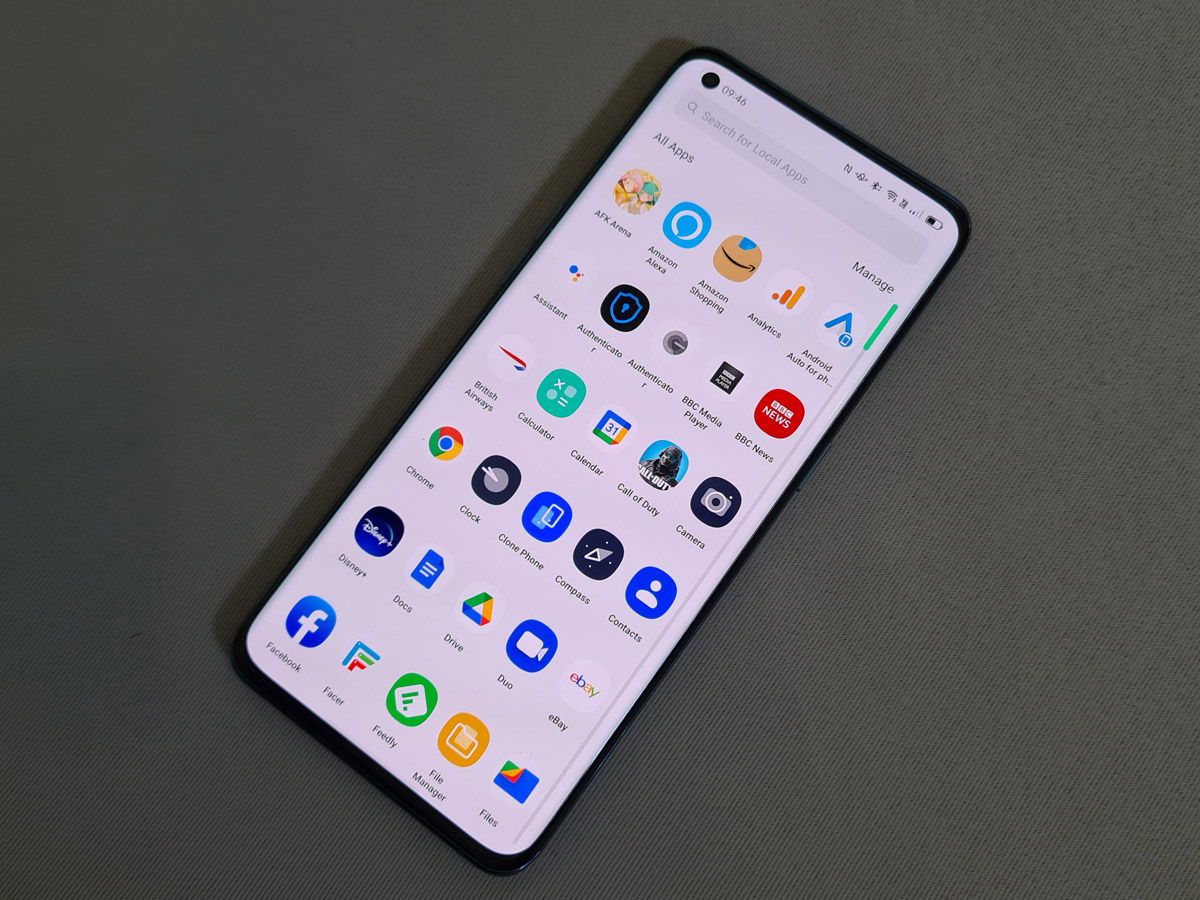 The latest version of ColorOS, Oppo's custom spin on Android, is undeniably slick. A few years ago it was a blatant iOS knock-off, but has transformed into a super-customisable interface that doesn't try to overwhelm you with features.
The simple icons are all easy on the eye, the colour palette isn't too in-your-face, and most of the advanced functions are switched off by default. The Settings menu is sensibly laid out, though, so you can quickly find the useful ones – like swapping from onscreen navigation buttons to swipe gestures. There's loads of ways to tweak the look and feel of the UI if you aren't a fan of the stock appearance.
How the phone handles notifications still needs work, though, with the lock screen, status bar, notification shade and always-on display seemingly all doing their own thing. An icon might appear on one, but vanish when you look elsewhere. There's also no shortage of preinstalled apps, several of which duplicate Google's own, but there are a few genuinely welcome inclusions. Relax, a mindfulness app filled with calming ambient sounds, is the highlight – though your bladder will thank you if you take it easy on the numerous running water effects.
OPPO FIND X3 PRO VERDICT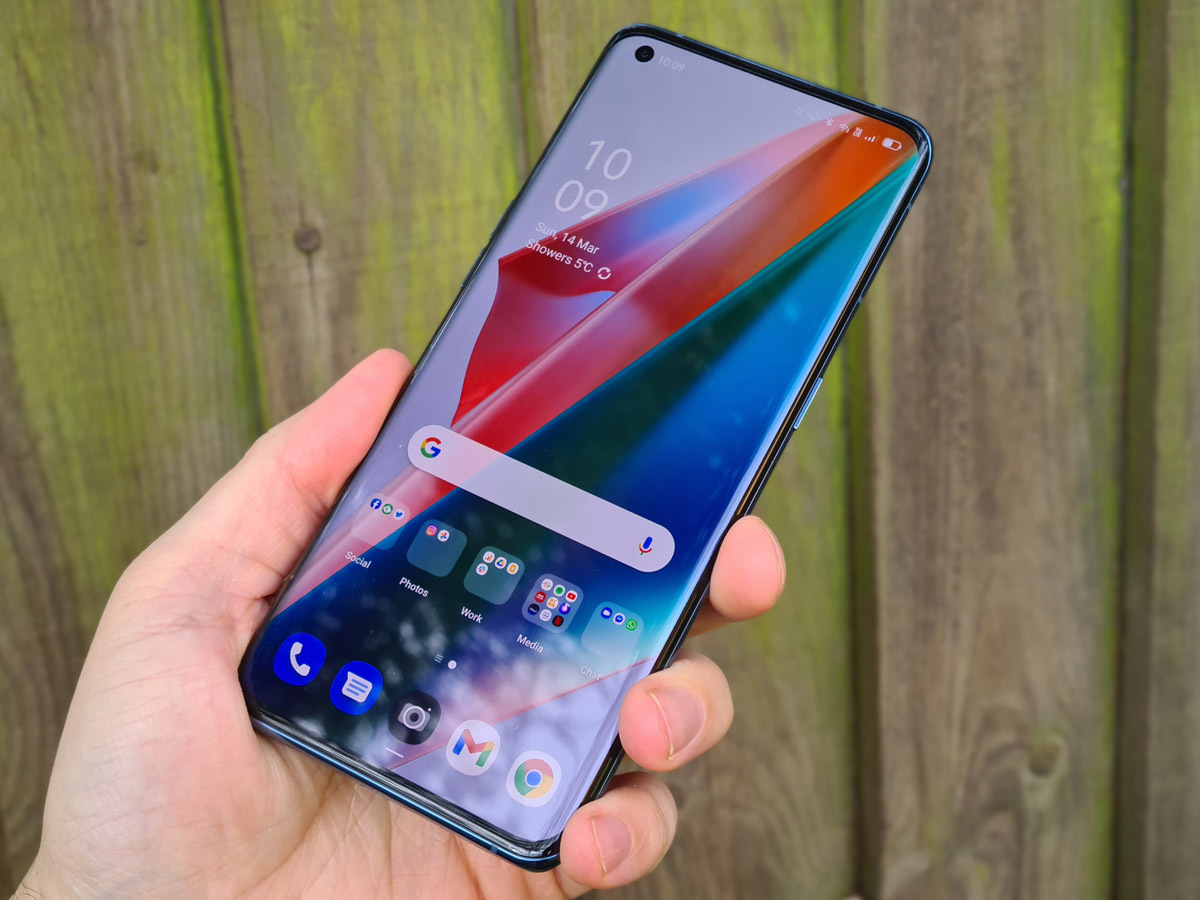 Performance. Display. Camera image quality. Battery life. In almost every respect, the X3 Pro is a killer flagship phone.
Software has taken a major leap forward from Oppo's previous efforts, and the hardware is easily on par with the best from Apple and Samsung – while managing to undercut them both on price. OK, the Galaxy S21 Ultra has a bigger battery, but the Oppo is significantly faster to charge. And you get more on-board storage here, too.
It does make one or two backwards steps, though. Losing the innovative periscope zoom lens seen in the Find X2 Pro is a real shame, and while the microlens camera is fun to use, it's probably not something you'll whip out on the regular.
Would a Samsung Galaxy S21 and Xiaomi Mi 11 deliver a similar experience for significantly less cash? Possibly – though neither are as well-rounded as this. If you want the best, you pay the premium, and the Find X3 Pro is very much one of the best.
Tech specs
| | |
| --- | --- |
| SCREEN | 6.7in, 3216×1440 OLED w/ 120Hz adaptive refresh, HDR 10+, 10bit colour |
| CPU | Qualcomm Snapdragon 888 octa-core |
| MEMORY | 12GB RAM |
| CAMERA | 50MP, f/1.8 + 50MP, f/2.2 ultrawide + 13MP, f/2.0 telephoto + 3MP, f/3.0 microlens rear w/ omnidirectional phase-detect autofocus, OIS, LED flash. 32MP, f/2.4 front |
| STORAGE | 256GB on-board |
| OPERATING SYSTEM | Android 11 w/ ColorOS 11.2 |
| BATTERY | 4500mAh non-removable, 65w wired/30w wireless charging |
| DIMENSIONS | 164x74x8.3mm, 193g |
Stuff Says…
One of the best top-end smartphones that doesn't sport a Samsung or Apple logo. It's serious money, but the Find X3 Pro is brilliantly capable in just about every area.
Good Stuff
Flagship-grade performance and styling
Screen among the best around
Microlens photography fun and unique
Bad Stuff
Hardware takes backwards steps in a few places
Ultra-premium price