The Stuff Gadget Awards 2023: Headphones of the year
Can you do any better than these cans? Not in 2023 you can't!
Are you a beard-stroking audiophile seeking solo musical nirvana? A sweat-drenched cyclist weaving through traffic on your way to work? Or simply in the mood for some quiet time on the bus, the proper pair of headphones can feel like a gift from the gods. Let's check out our headphones of the year.
2023 has been another stellar year for headphones of all shapes, sizes and price points. Dozens of cans, buds and things in between have passed over our reviewers' lugholes. From cyberpunk-esque air purifying and noise cancelling headphones to sporty bone conduction neckband buds primed for active types, there really is something for everybody here. So cue up your favourite tune and find out which of this year's releases hit the heights. We've four different sub-categories for you: over-ear, true wireless, affordable and fitness.
---
Best over-ear headphones of 2023: Focal Bathys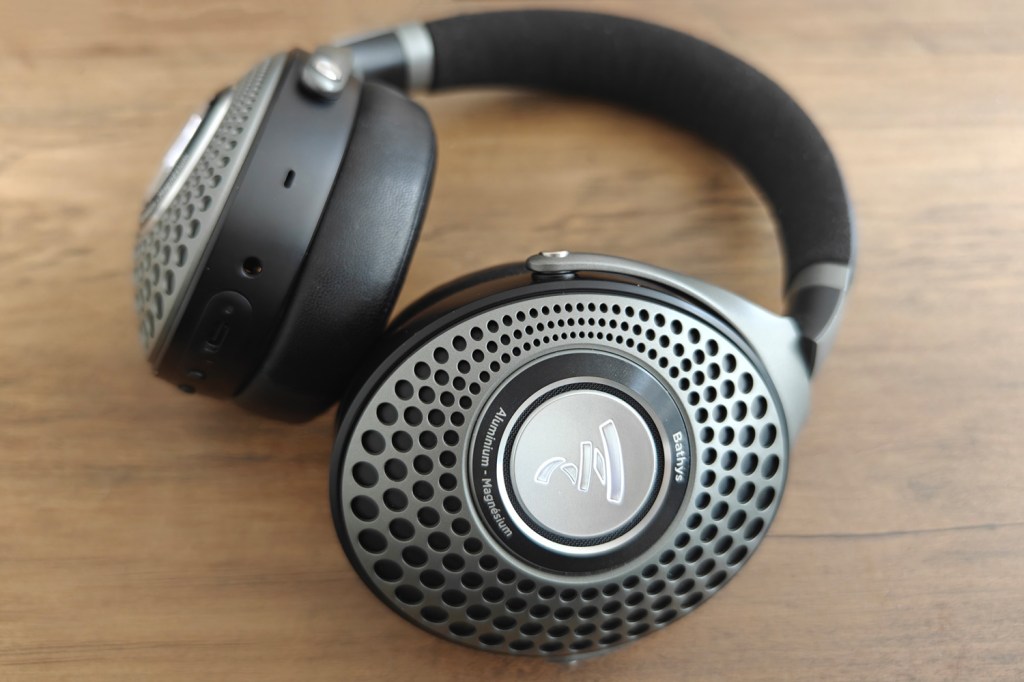 Focal's no stranger to the world of high-end over-ear headphone. The Bathys is the French company's first pair to come equipped with Active Noise Cancellation technology. They also come at a price that makes most of their competitors (including models we've heartily recommended as the best noise-cancelling headphones around) look positively bargain bucket-suitable in comparison. So they'd have to be pretty darn special to earn a nod from us. Needless to say, they are. These handcrafted 'phones offer not only glorious audio (including hi-res, thanks to a wired listening option) but excellent battery life and a comfortable fit. Perfect for those long-haul flights.
Highly commended: Dyson Zone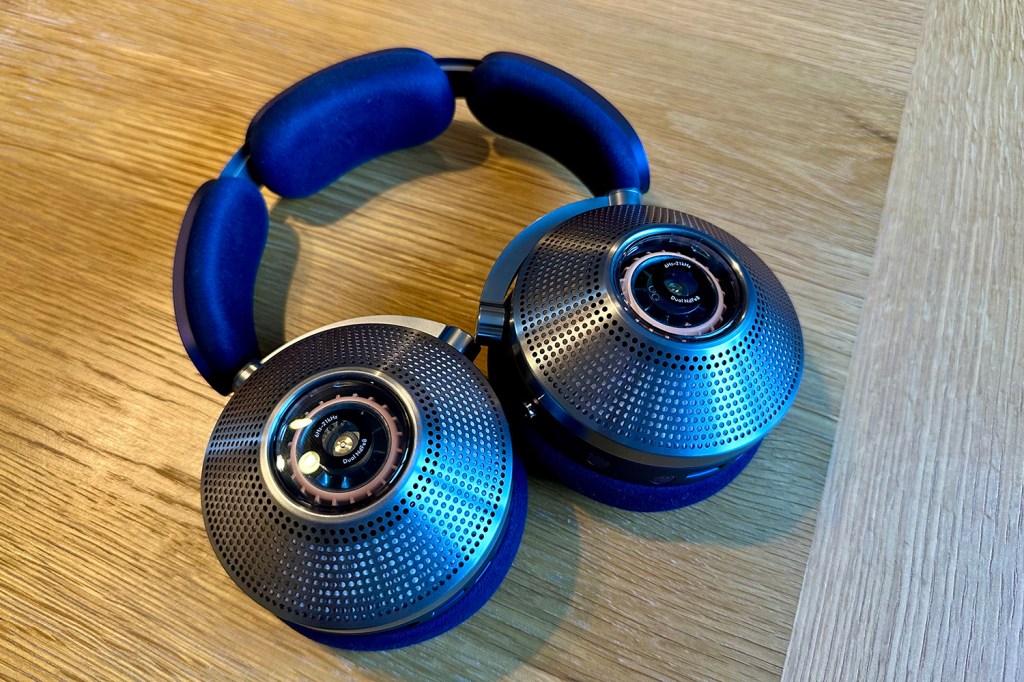 Possibly the strangest mainstream gadget we've ever reviewed, the Zone isn't just a pair of headphones. It's also a facial air purifier that leaves the wearer looking like something out of the Warhammer 40,000 universe. Luckily its appeal goes further than Space Marine cosplayers, because the sound quality, design and bespoke tech inside are all top-notch. It's clear that these really aren't for everybody, but we can't help but admire Dyson's pioneering chutzpah in launching them.
Also shortlisted: JBL Tour One M2, Skullcandy Crusher ANC 2
Not all the ear-wrappers we adored in 2023 were staggeringly expensive. The JBL Tour One M2 are top-tier noise cancellers with a pillow-comfy design and give the imperious Sony XM5s a run for their money. And Skullcandy's aptly named Crusher ANC 2 not only take beefy bass to almost comical levels of boom but do a great sideline in noise cancelling.
---
Best true wireless headphones of 2023: Sony WF-1000XM5
For years and several product generations, Sony has quietly (no pun intended) sat at the top of the tree when it comes to active noise-cancelling true wireless headphones. The WF-1000XM5 is the company's fifth iteration of its top-of-the-range noise-killing buds. They're another category-defining product that, in the face of challengers from the likes of Bose, Sennheiser, Apple and Technics, makes vital improvements and tweaks across the board. If you're looking for well-rounded true wireless 'phones with zero weaknesses, these are the buds for you.
Highly commended: Technics EAH-AZ80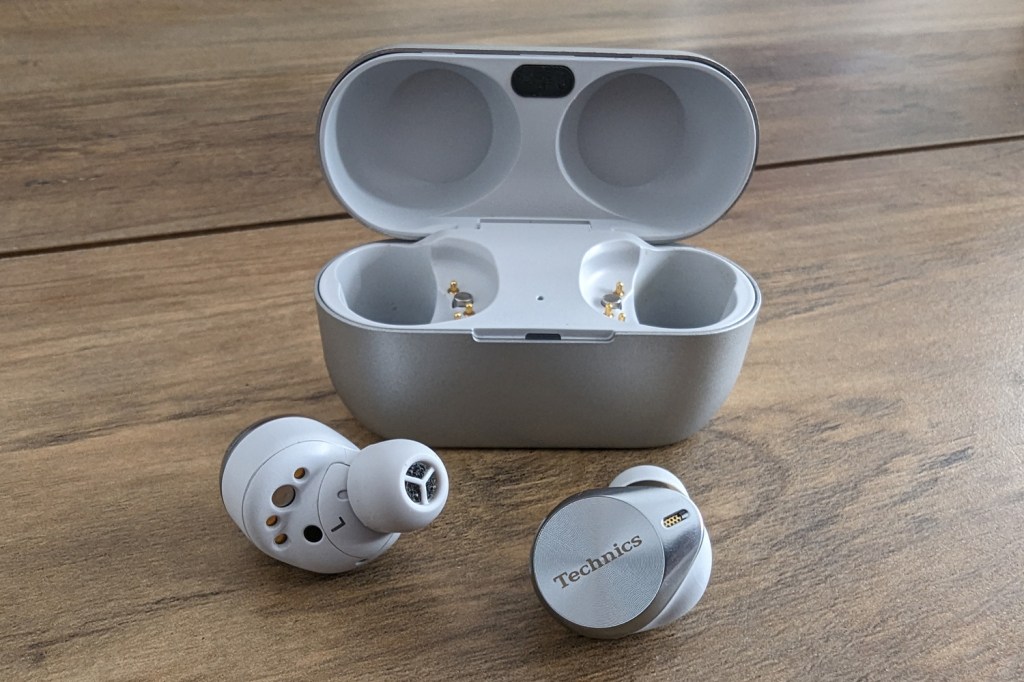 Envisioned as do-it-all headphones we can use at home, on the commute and in the gym (thus negating the need to own multiple sets of cans), these versatile buds offer up a genuine alternative to the stellar XM5s through a combination of nicely tuned audio, effective noise cancelling tech and a secure and comfortable fit.
Also shortlisted: Ultimate Ears Fits, Urbanista Phoenix
The best of the rest of the bud bunch this year were the Ultimate Ears Fits providing excellent made-to-measure tips for perfectly snug lughole placement. Plus there's the unique Urbanista Phoenix, which uses solar charging to run and run and run.
---
Best affordable headphones of 2023: Nothing Ear 2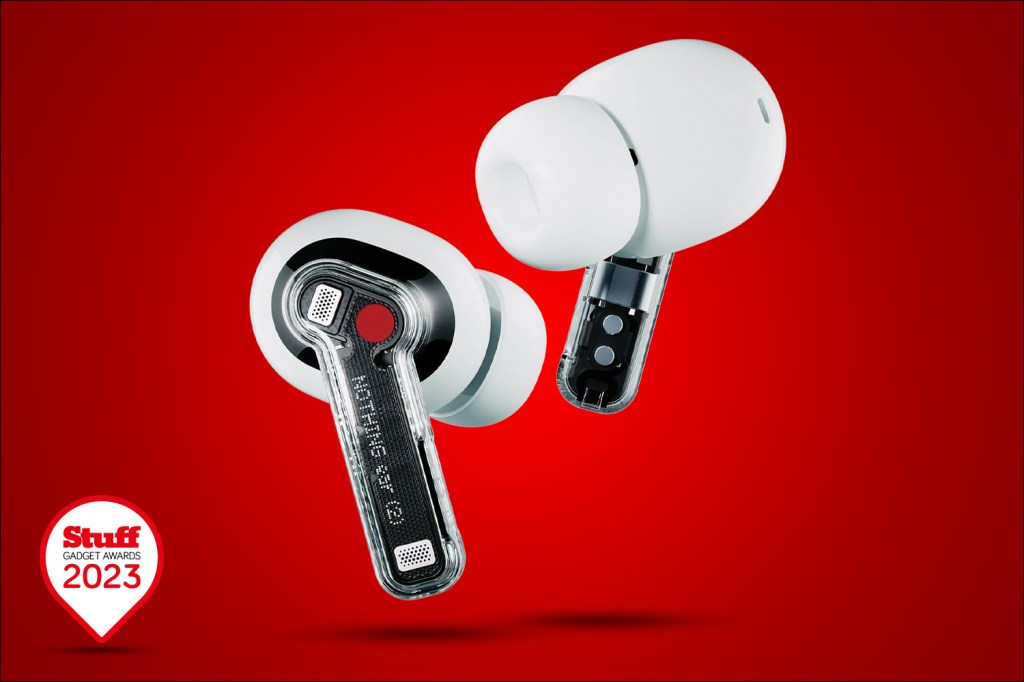 They might be a tad pricier than the unbelievably cheap Ear 1, but Nothing's Ear 2 is still extremely affordable for a pair of quality true wireless headphones – especially when they look so striking and offer such a lively audio performance (including support for hi-res codecs). The active noise cancelling is also impressive, but perhaps the best improvement over the originals comes from the companion software, which is more streamlined and offers more customisation options.
Highly commended: Soundcore VR P10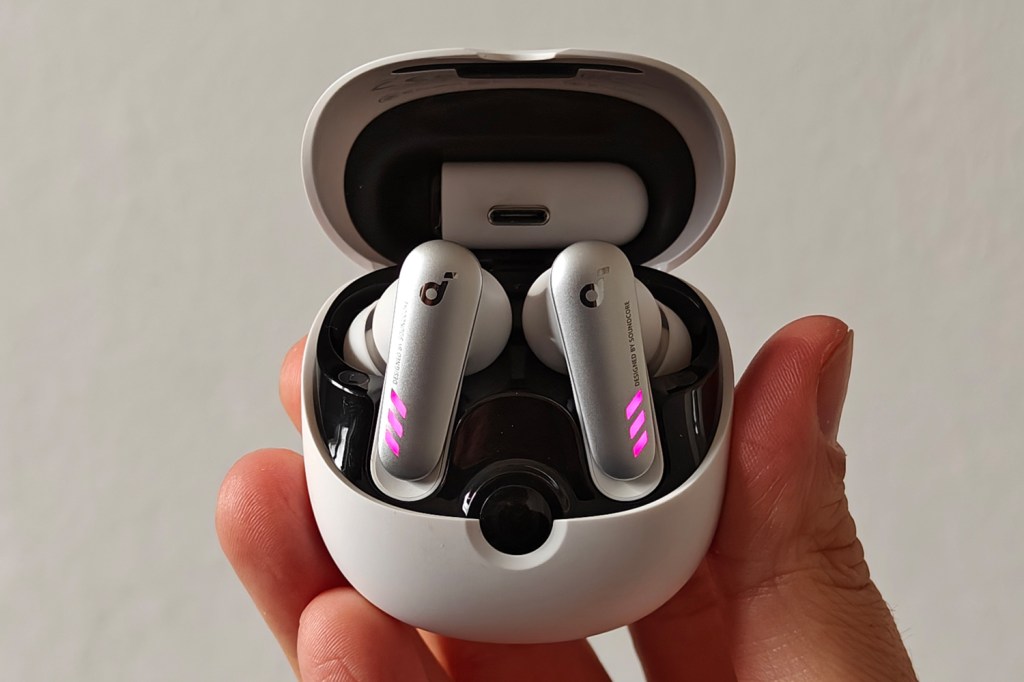 Coming in at well under $100/£100, the VR P10s are built with virtual reality headsets in mind. To that end, they have zero latency (to reduce any disorientation that may occur due to desyncing) and dual source connectivity (to connect to both your headset and your phone at the same time). They make a fine upgrade for any VR explorer.
Also shortlisted: Huawei FreeBuds 5
As well as the above, we have a lot of time for Huawei's FreeBuds 5, which we think are the best open-fit buds at this affordable price point thanks to great battery life and call quality.
---
Best fitness headphones of 2023: JLab JBuds Air Sport (3rd Gen)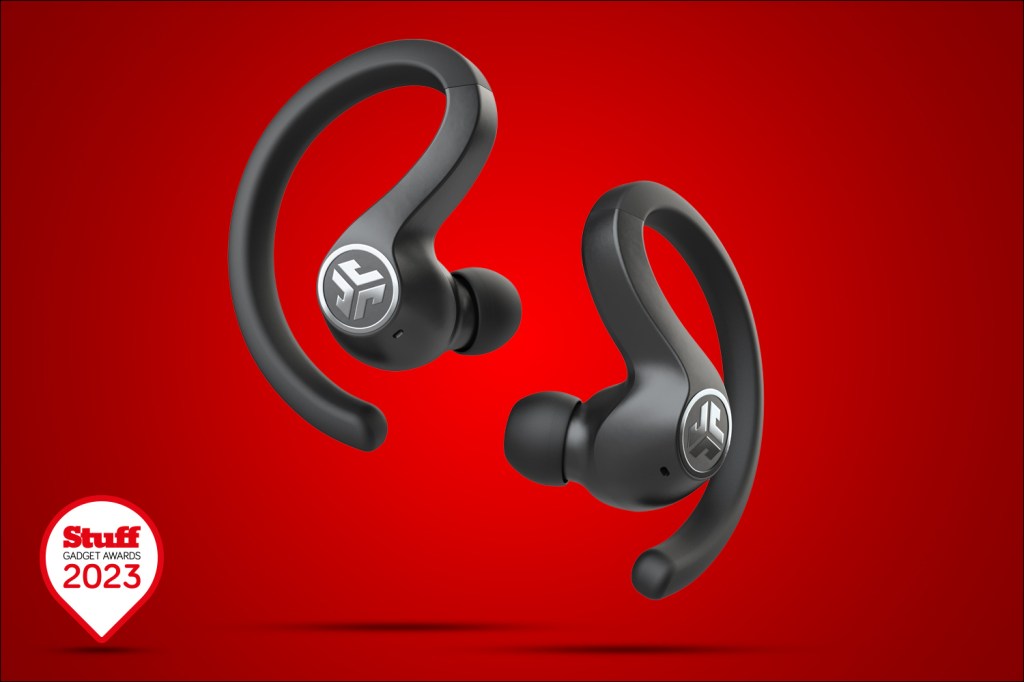 These buds are built for long haul workouts. With 44 hours of battery life (including case recharging – although suchs re-ups are refreshingly rapid) and an unflappable fit via their earhooks, they keep going and stay where they're supposed to far better than some pricier rivals. Would they win an award for their audio performance? Probably not, but we'll happily take merely acceptable sound in an affordable earbud that's this focussed on fitness.
Highly commended: Shokz OpenFit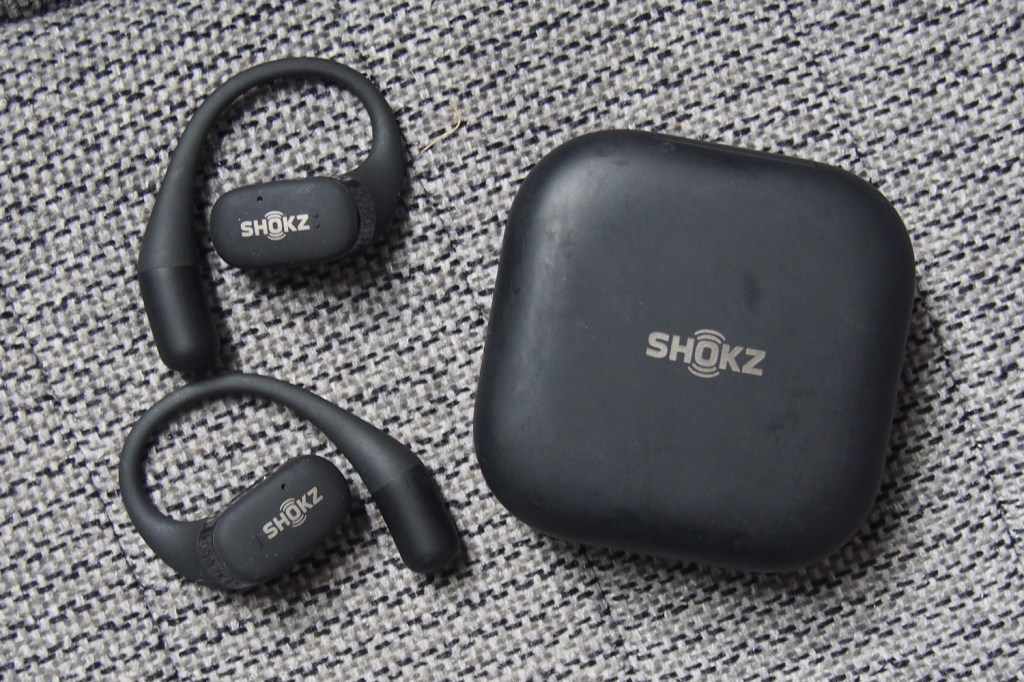 These comfy, secure buds deploy an innovative 'air conduction' design that keeps your ear canals free to pick up ambient noise from your surroundings – all the better to avoid getting into scrapes with traffic while on your morning jog or your bike ride to work. Despite the contact-free drivers, sound quality is surprisingly strong – and we loved the fact you can customise it to your tastes.
Also shortlisted: Oraimo Open Ear Headphones
We've a soft spot for Oraimo's neckband 'phones too. Designed for users who want to maintain awareness of their surroundings, the Open Ear Headphones use bone conduction tech to deliver powerful sound.
---