Focal Bathys review: a luxury listen
Handcrafted headphones with serious style - and a serious price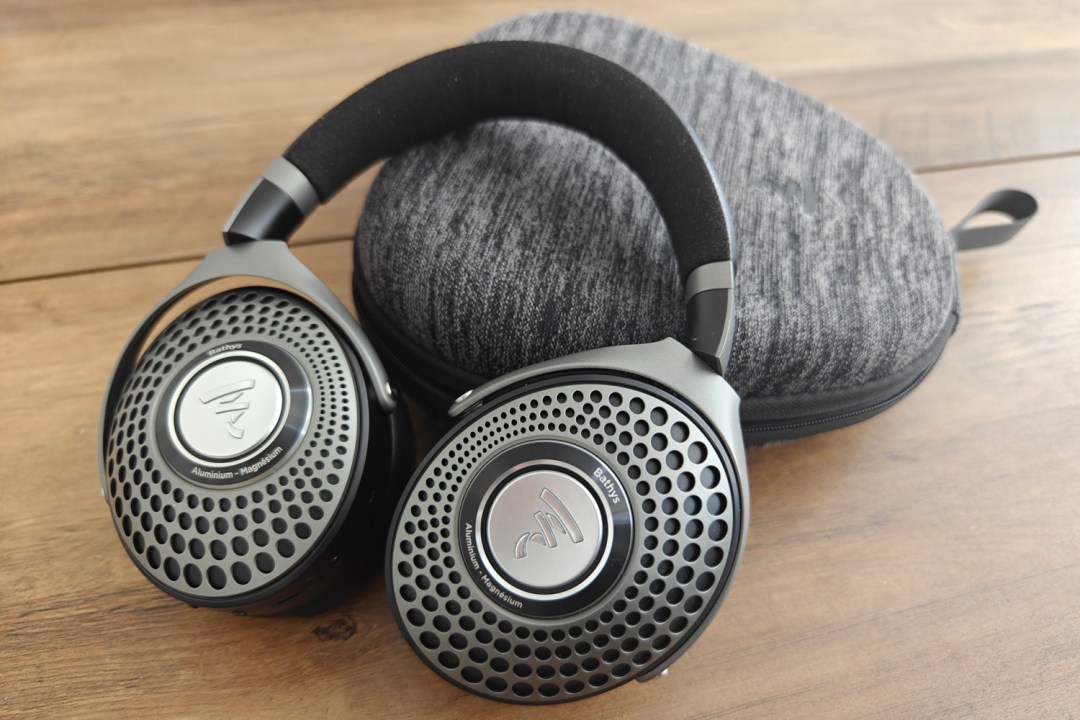 Focal is no stranger to high-end headphones that'll leave a minor crater in your bank balance, but the Bathys is still something of a step into the unknown. It's the French audio firm's first pair of wireless over-ears with active noise cancelling, and they land at a price that dwarfs pretty much all of the best noise-cancelling headphones on sale today.
These submarine-inspired cans (Bathys being short for bathysphere, one of the earliest submersibles) will set you back more than the already pricey Bowers & Wilkins PX8 or Apple AirPods Max. They're packing some audiophile-friendly features such as 24bit hi-res wired playback, and are sure to turn heads with their distinctive styling, but will need to put in a stellar sonic showing in order to impress. So, do they?
Design & build: trypophobes look away now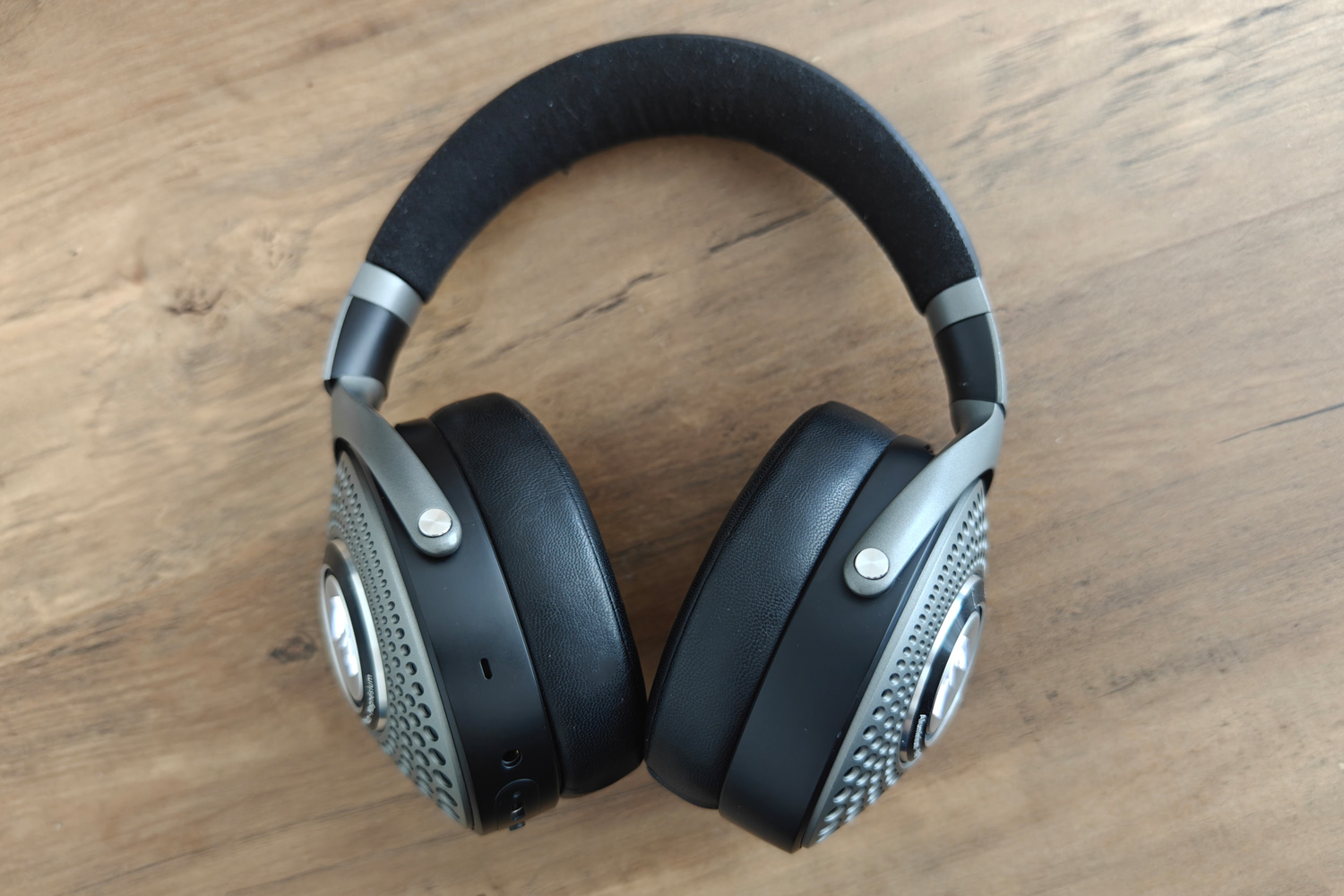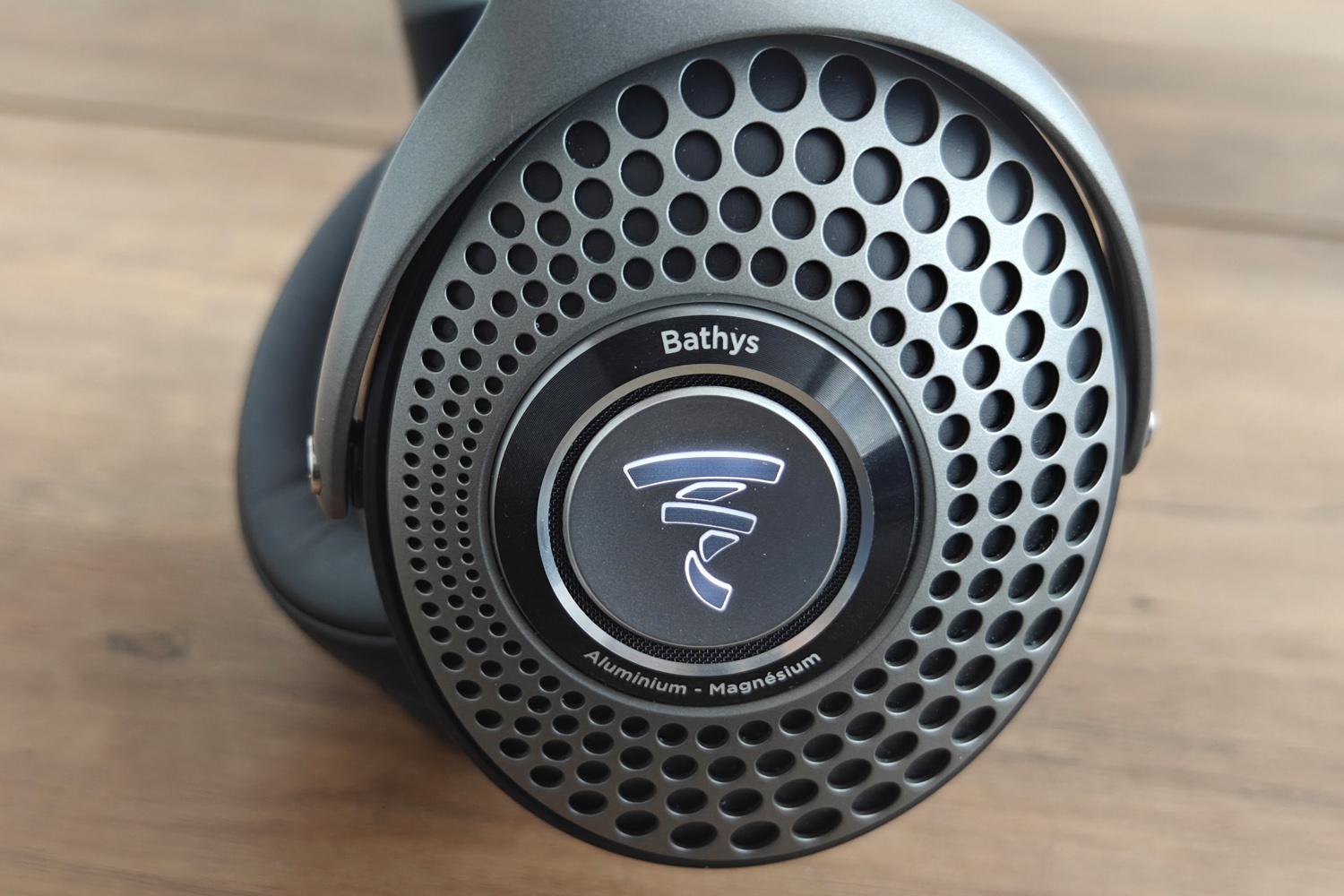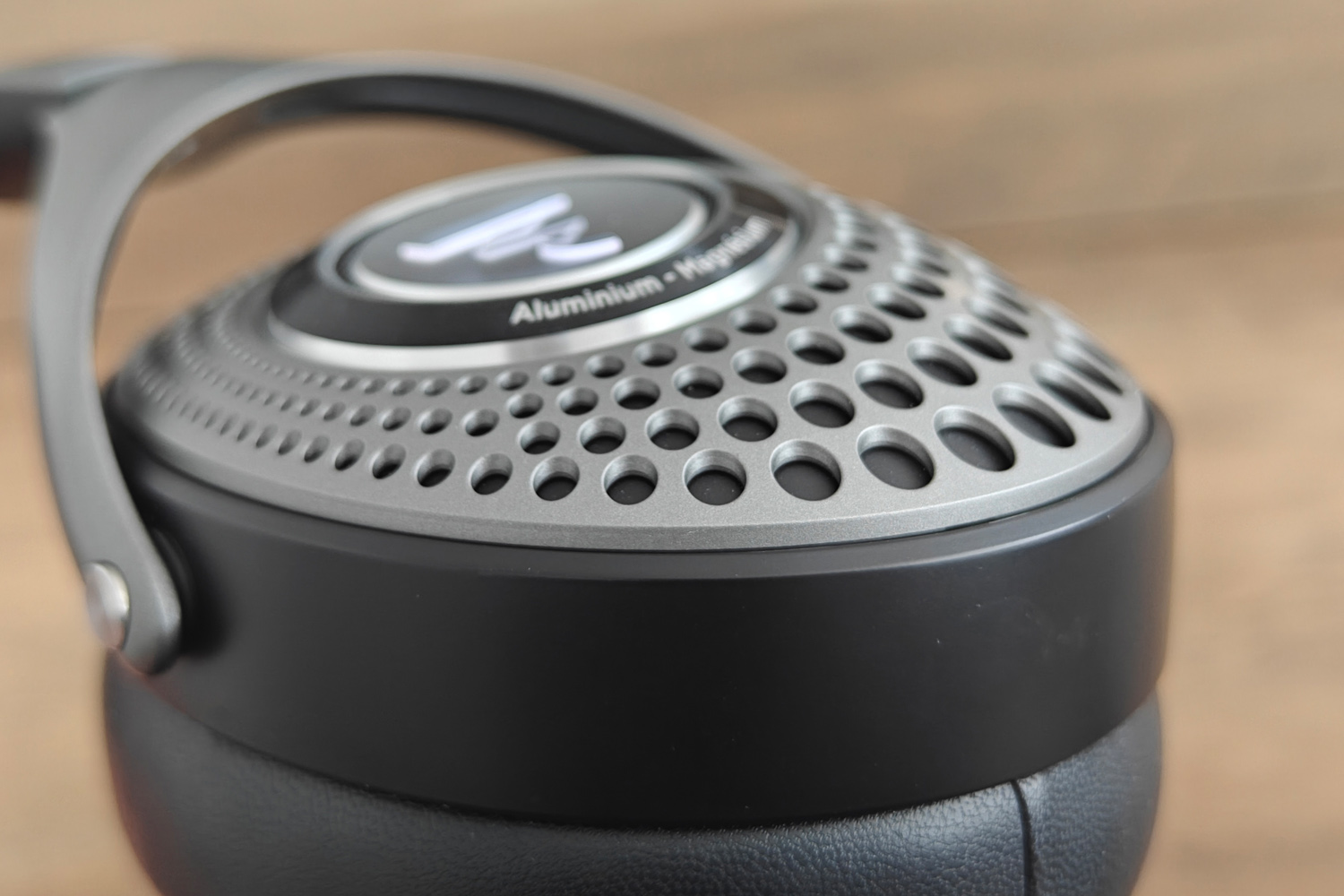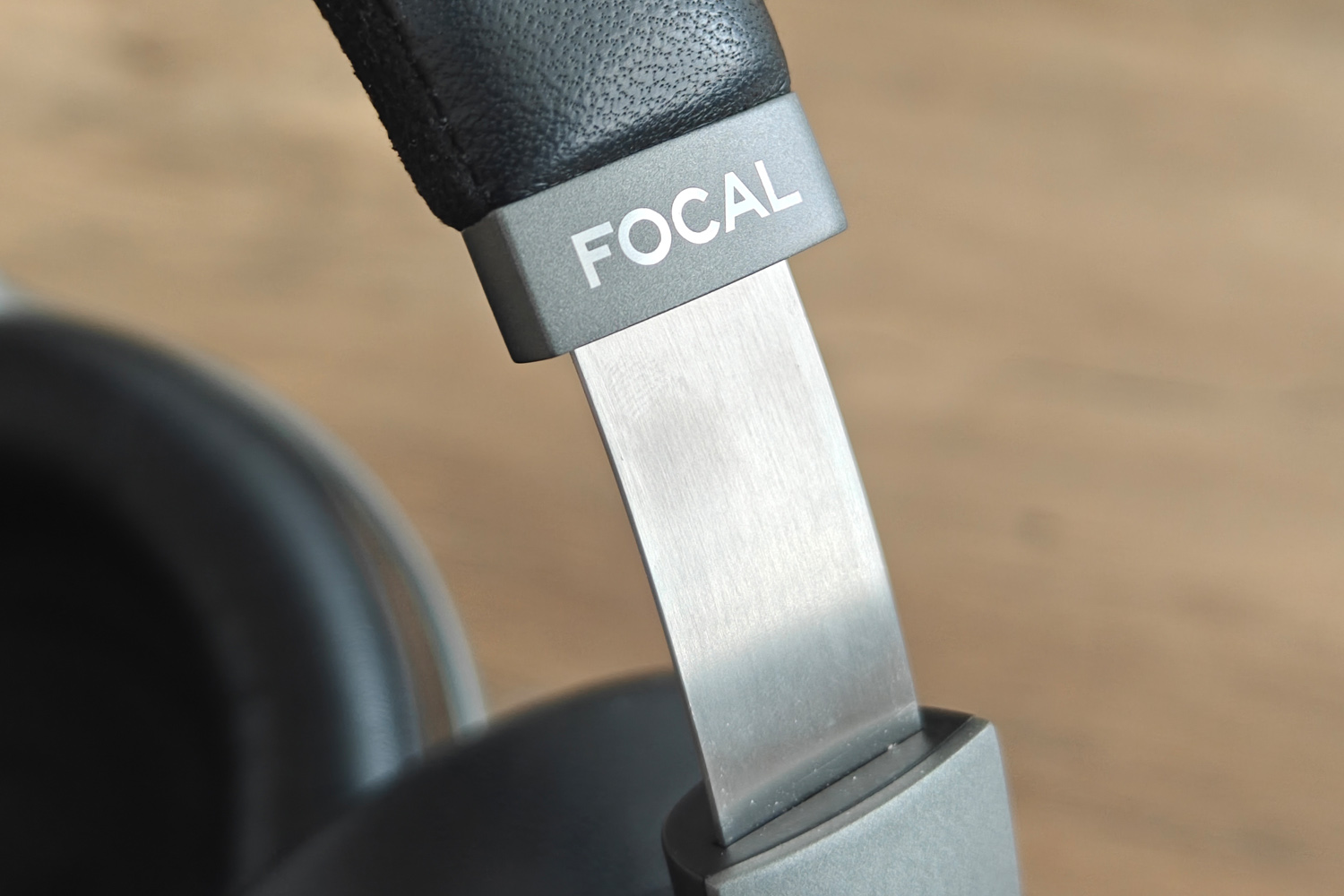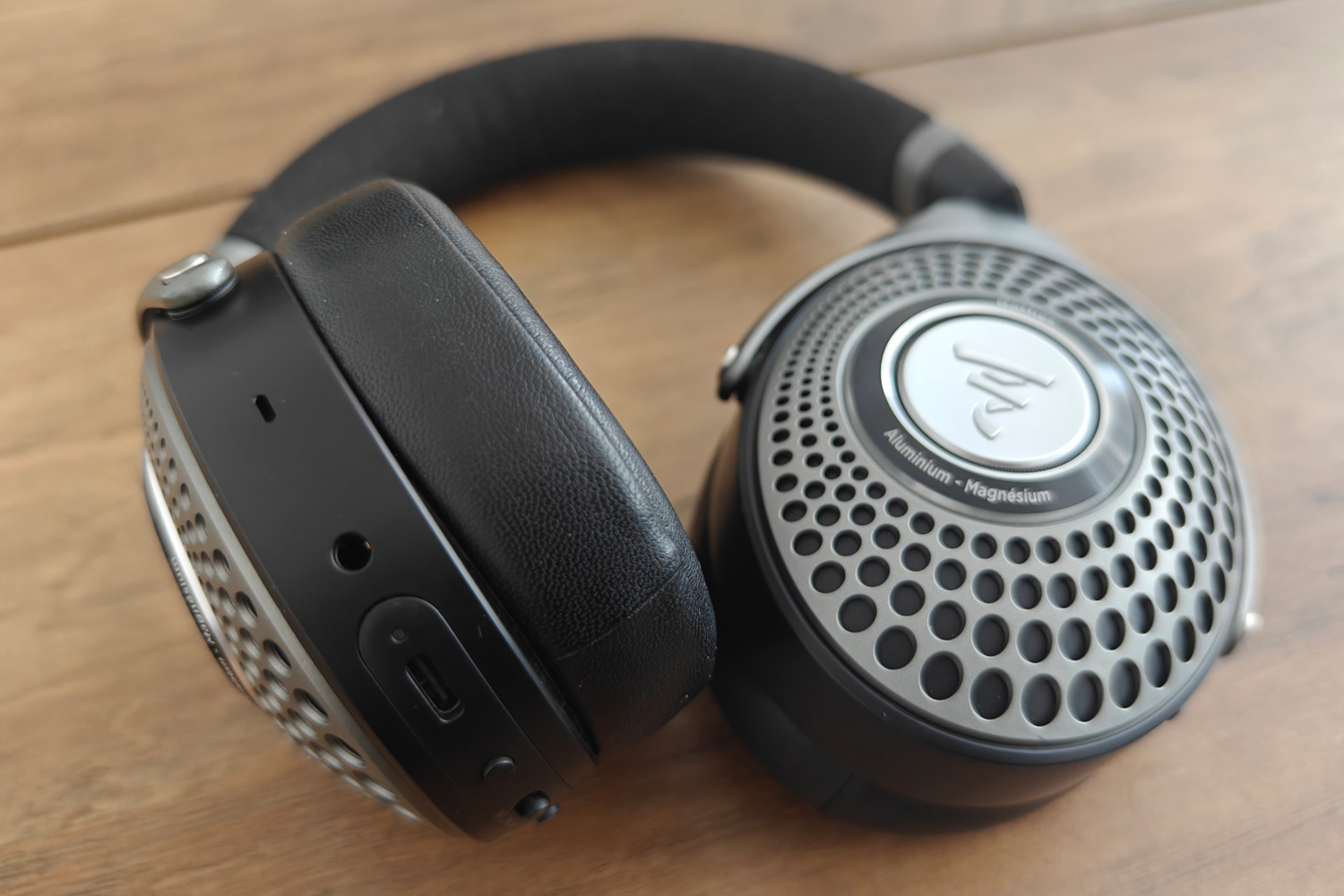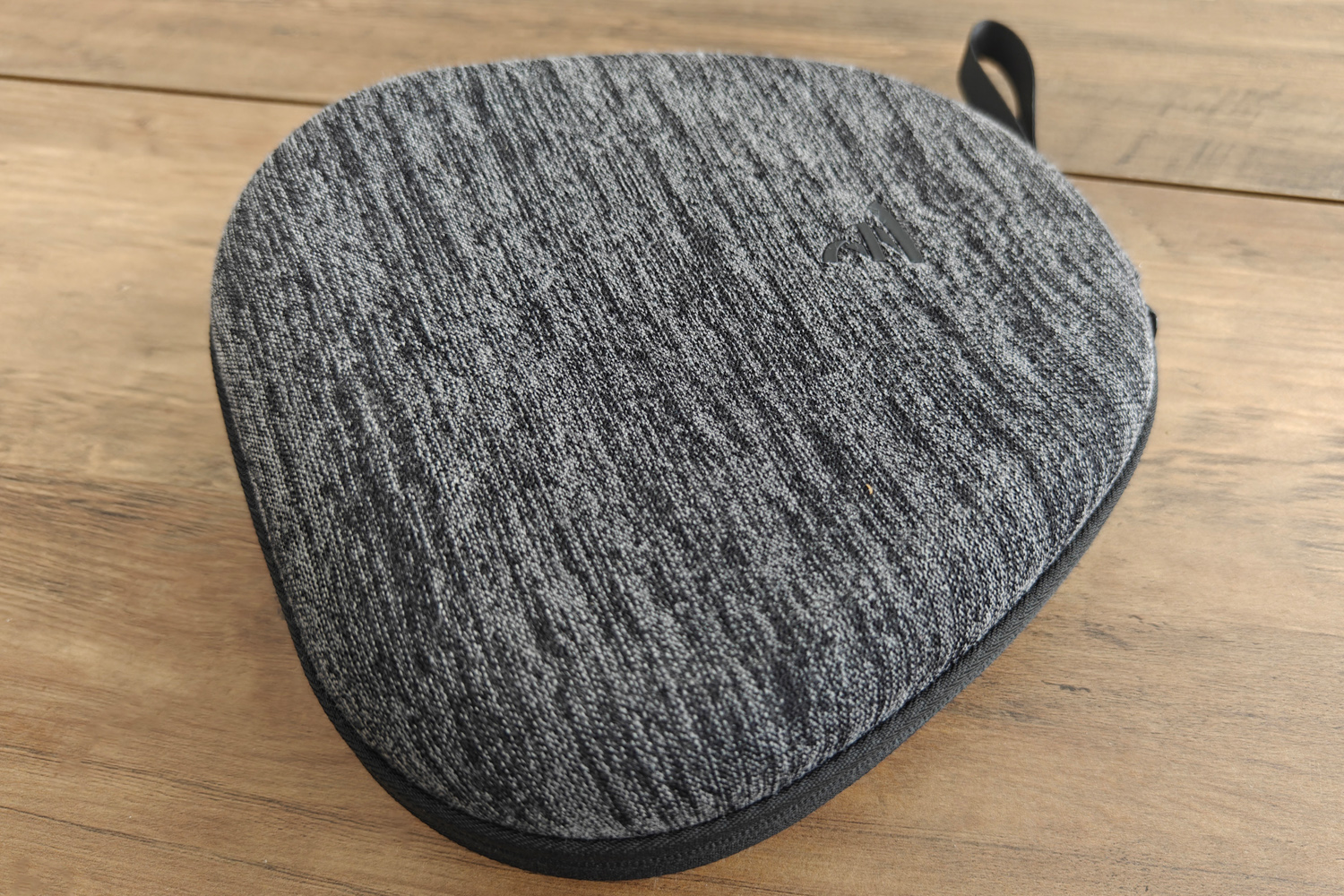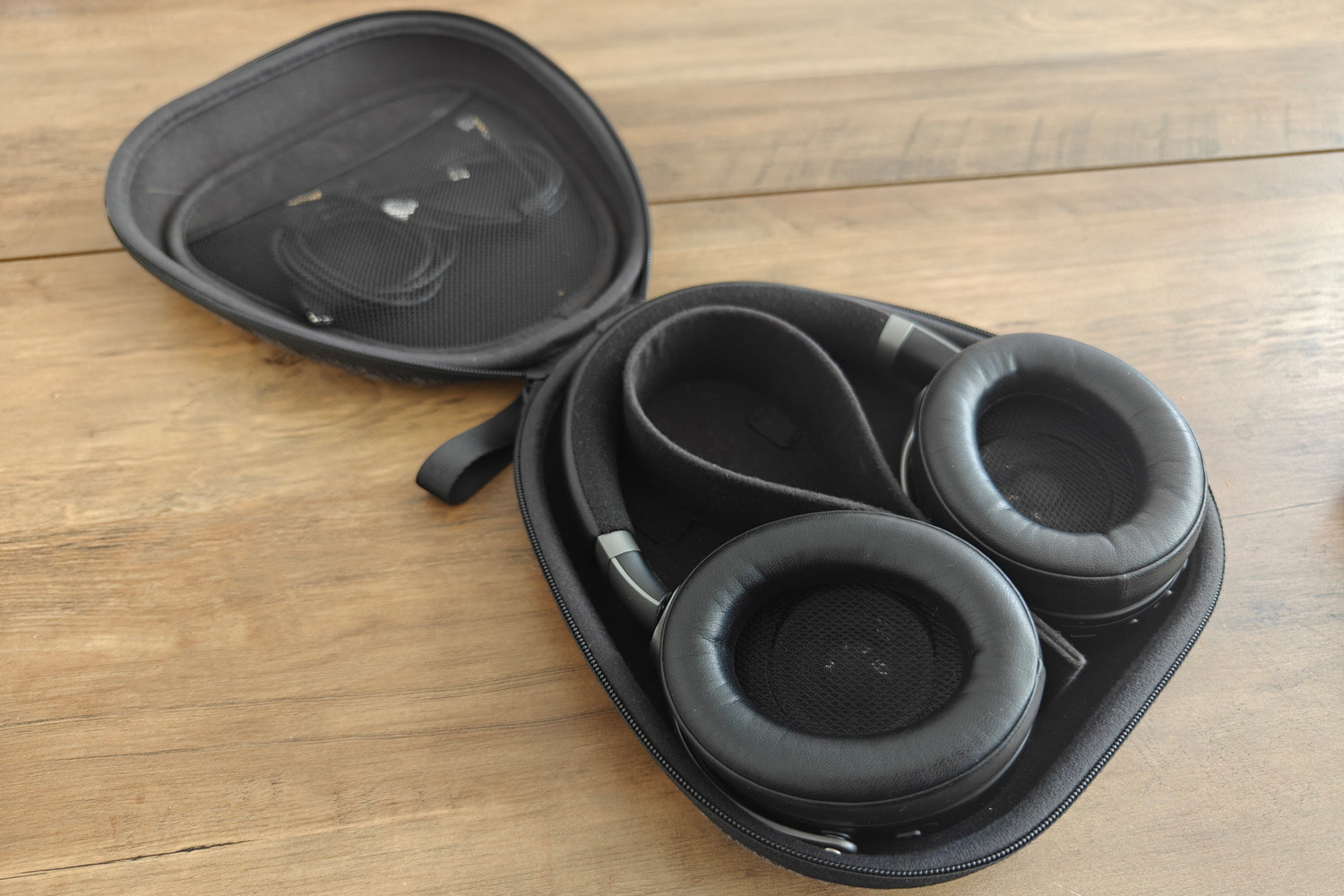 The Bathys has an undeniable resemblance to Focal's other high-end headphones, including the wallet-busting Focal Utopia, albeit on a slightly more compact scale. The big difference is that all of those were either wired, or lacked noise cancelling; here you can cut the cord and enjoy muting the outside world.
It has similar metal grilles covering each earcup, with hundreds of concentric circles surrounding an illuminated Focal logo. These are distinctive headphones, even if the black and silver colour scheme is less showy than some of Focal's more flamboyant models. YOu can dim the lights (or turn 'em off altogether), although with a pair of these on your bonce you're never going to be very incognito.
There's been no skimping on materials, as you'd expect given the price. The ear cup yokes are milled from magnesium, the headband inner uses aluminium for sturdiness and flexibility in equal measure, and the headband and ear cups are wrapped in real leather (sorry, vegans). The ear cup grilles lack that cool-to-the-touch factor we'd usually expect from metal, but they still feel suitably premium.
At 350g these are a heavy pair of headphones. The headband does a good job of distributing that weight over your head, clamping force is fairly tight, and the ear cups are sufficiently padded, so they don't become a literal pain in the neck after a prolonged listening session.
These are intended to be travel-friendly cans, and while they don't fully fold away for storage, the ear cups do fold flat to more easily lay inside the hard shell carry case included in the box. It has room inside for the bundled USB-C and 3.5mm cables, and is wrapped in finely stitched material. You'll need a good amount of space in your backpack to make room for it, but it's tough enough to keep the Bathys safe while on the move.
Features & battery life: button it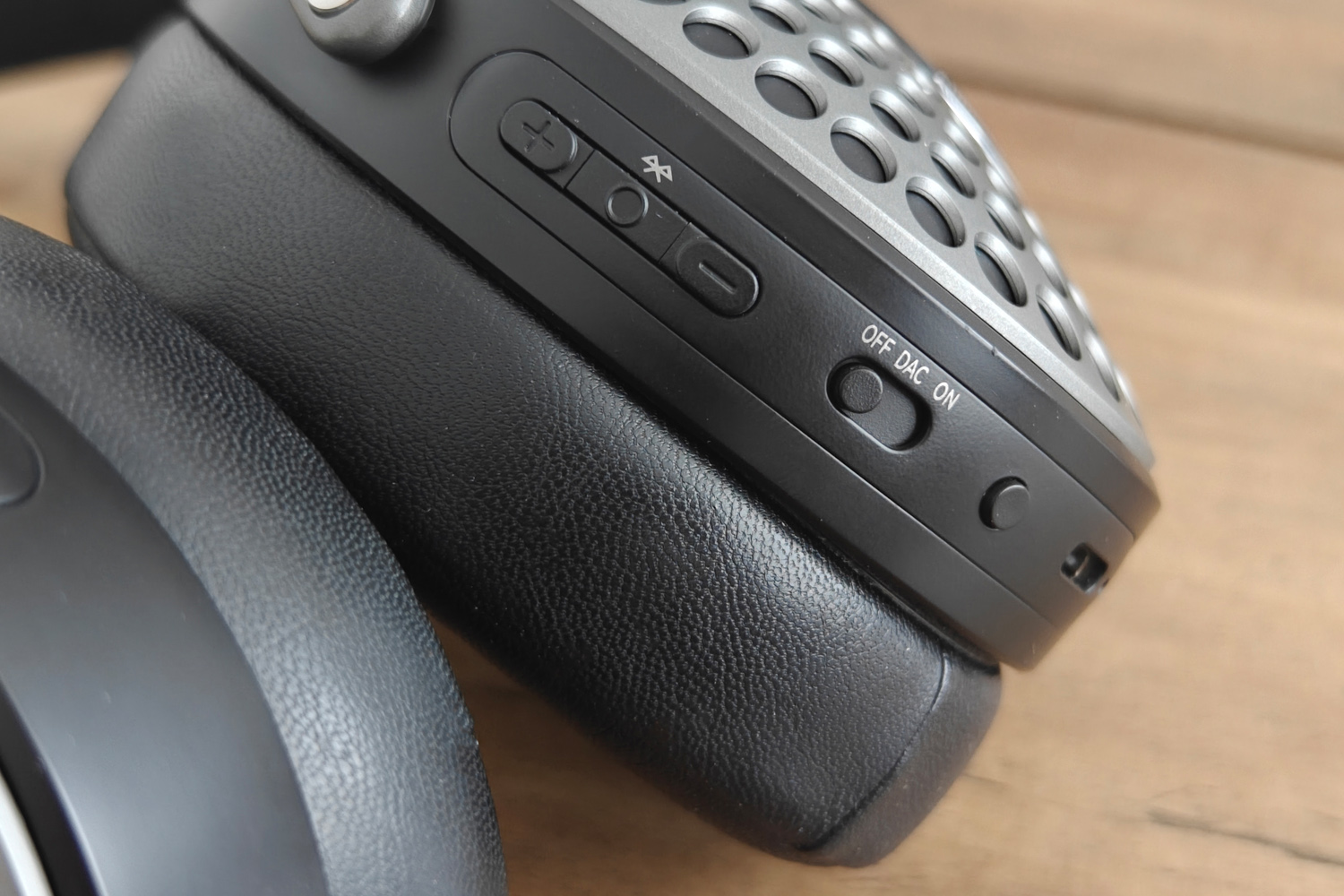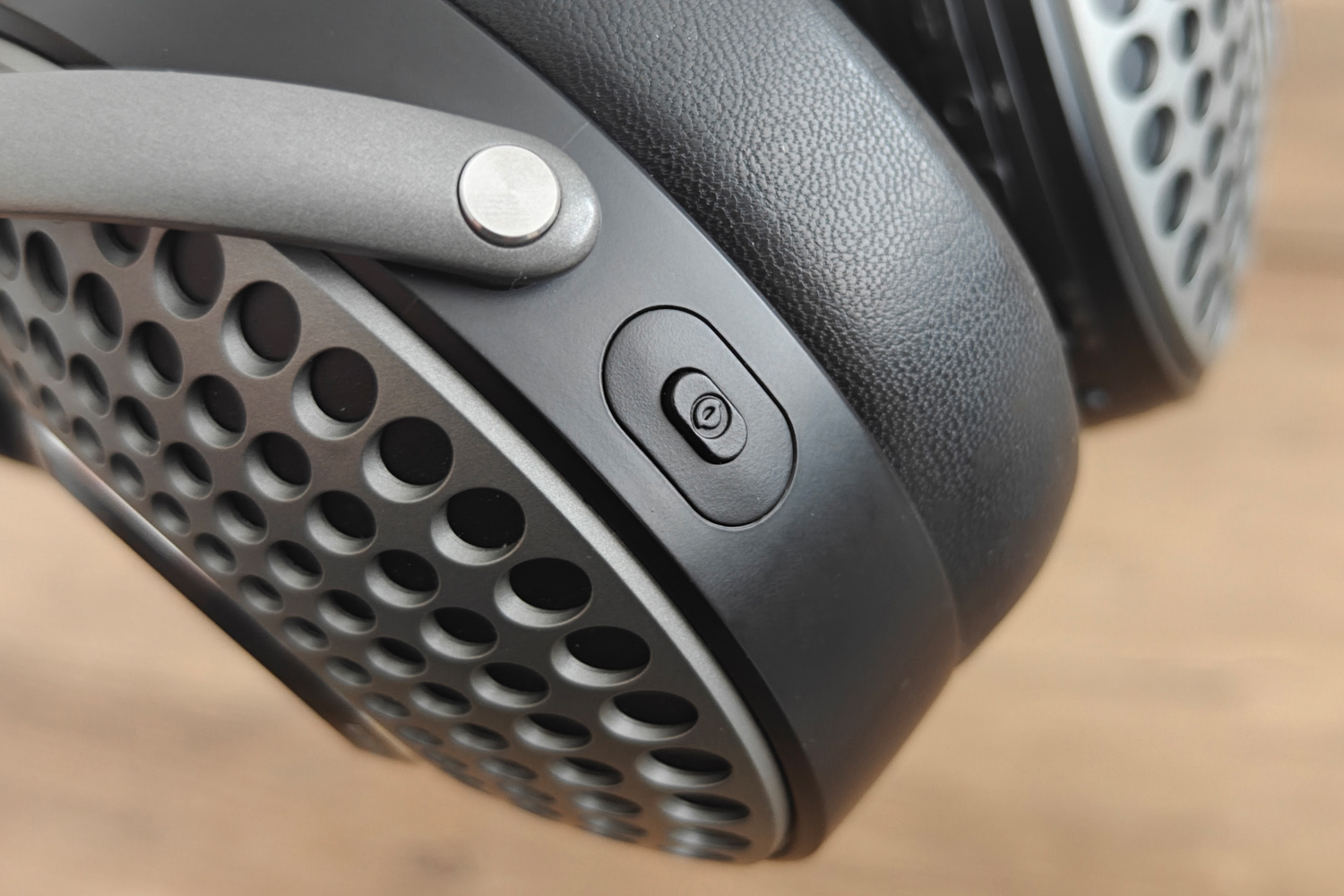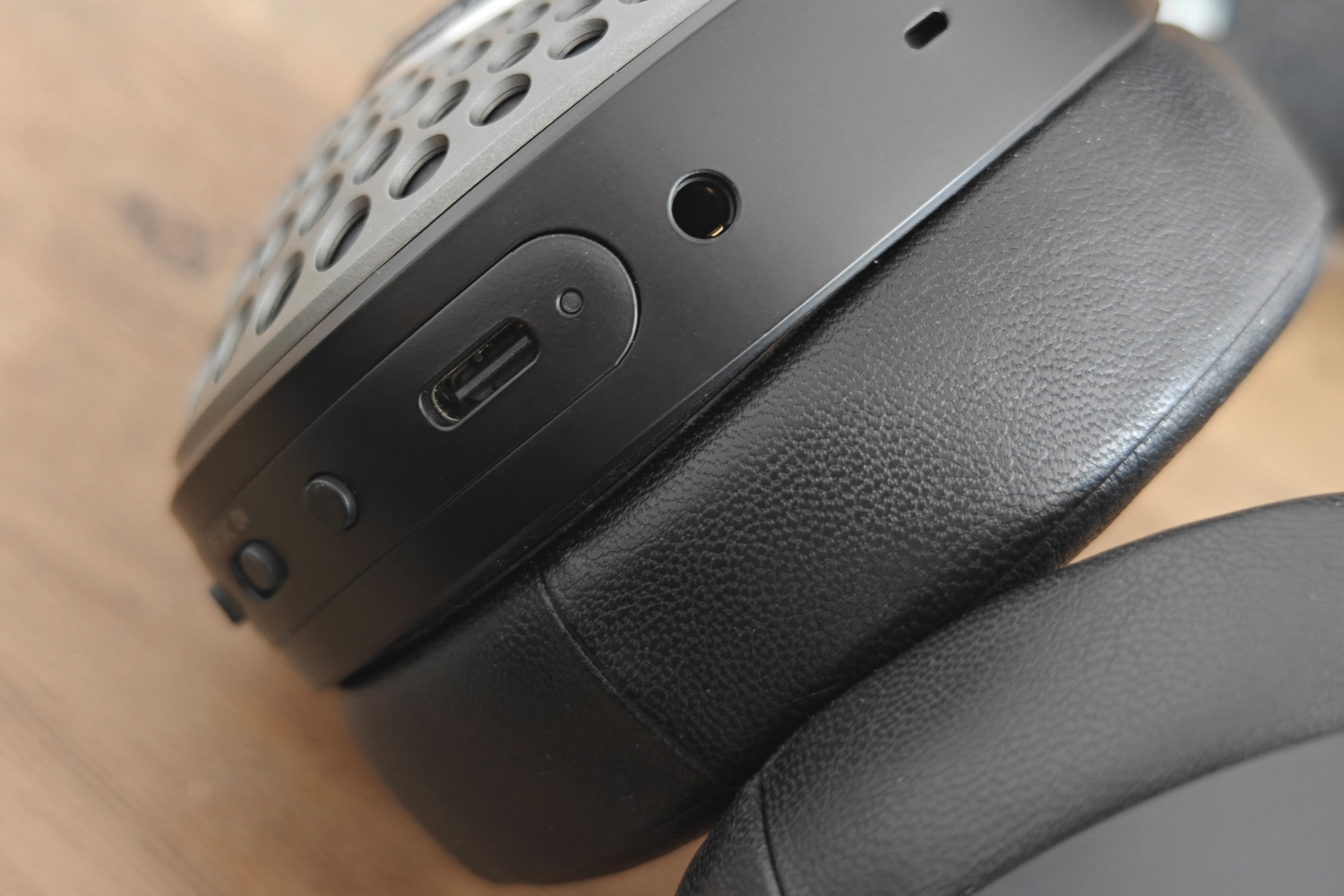 Focal has squeezed almost all of the Bathys' physical controls onto the right ear cup, leaving a solitary button on the left ear cup for toggling through the three noise cancelling modes. Only the power switch (which can be set to DAC mode when listening over USB-C) and Bluetooth pairing button are labelled, so some guesswork – or a trip to the user manual – is required to work out the others.
You get the usual playback, volume and track skip options with a mix of single, double and triple-taps, and there's also a dedicated button for waking your smartphone's voice assistant. None of these can be customised through the companion app, though. Other omissions include wear detection, so your tracks insist on keeping playing when taking the headphones off, and LDAC codec support.
Bluetooth listening is otherwise well catered for, with aptX Adaptive as well as SBC and AAC codecs. There's also a 3.5mm wired option, but those wanting the best quality will appreciate the Bathys' USB-C connectivity. It can play 24bit/192kHz files directly from your device without having to rely on other gear for digital-to-audio conversion. Volume is a little lower when using USB compared to Bluetooth, so is best used for home listening in quieter environments.
Focal's 30 hour battery life estimate proved pretty accurate in our testing: depending on volume and codec we saw around 26-28 hours per charge. That's roughly on par with our current faves, the Sony WH-1000XM5, and will see you through multiple days of constant listening during work and commuting hours. Having been caught out just before a short-haul flight, we can also vouch for a 15 minute charge adding a further four or five hours of listening.
Interface: joins the family business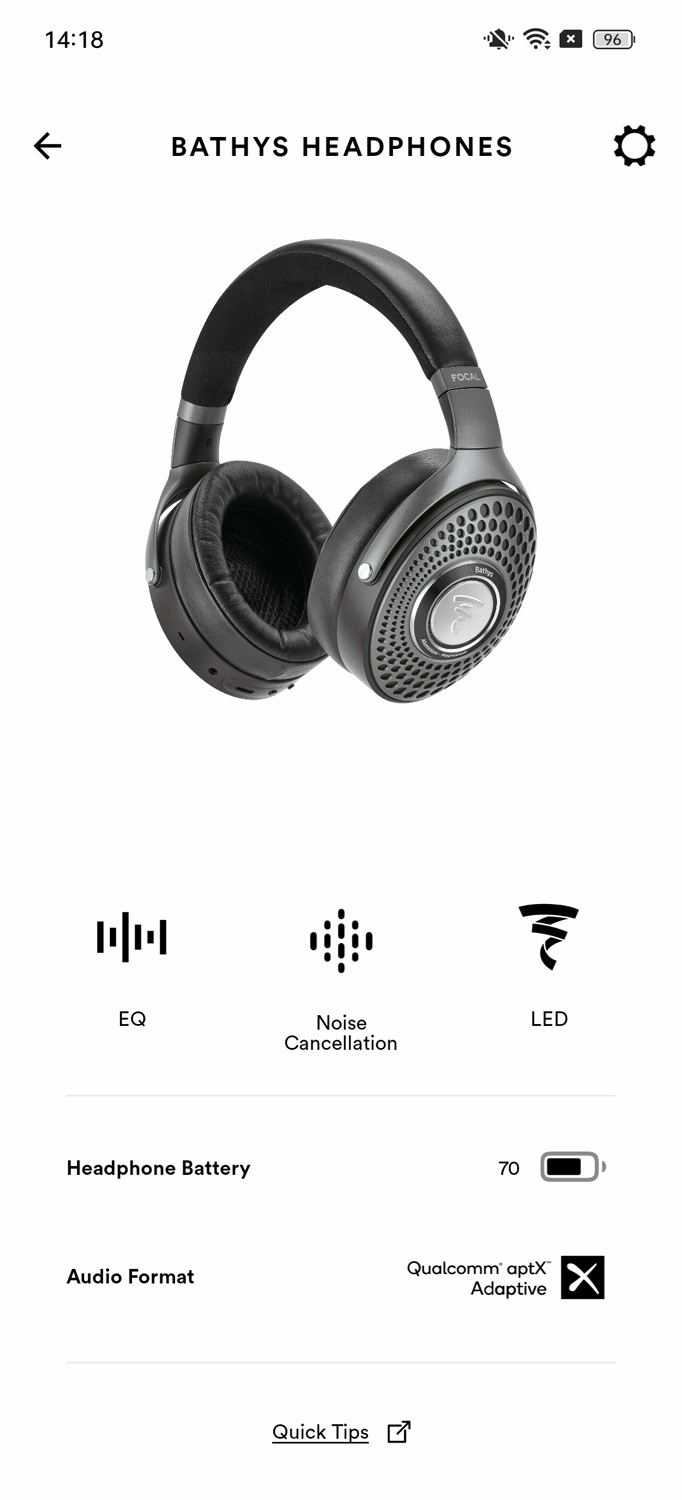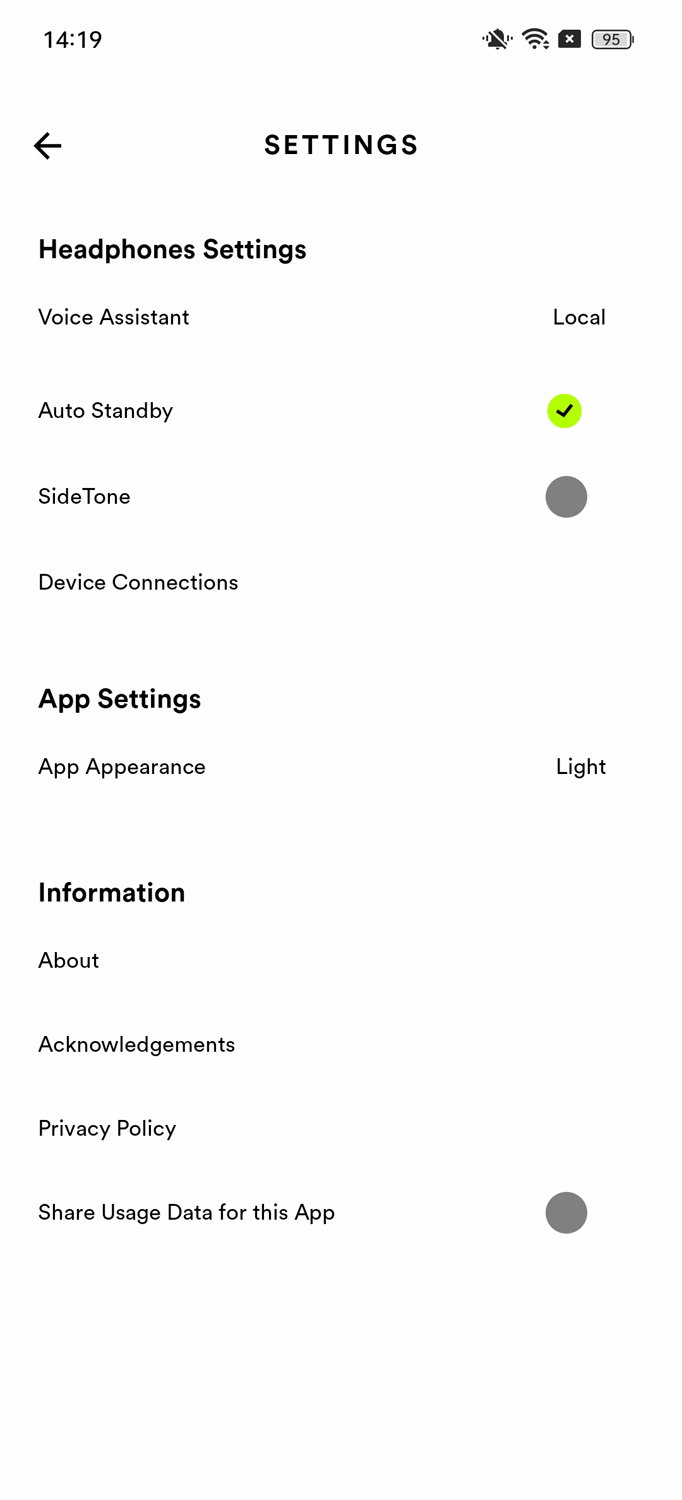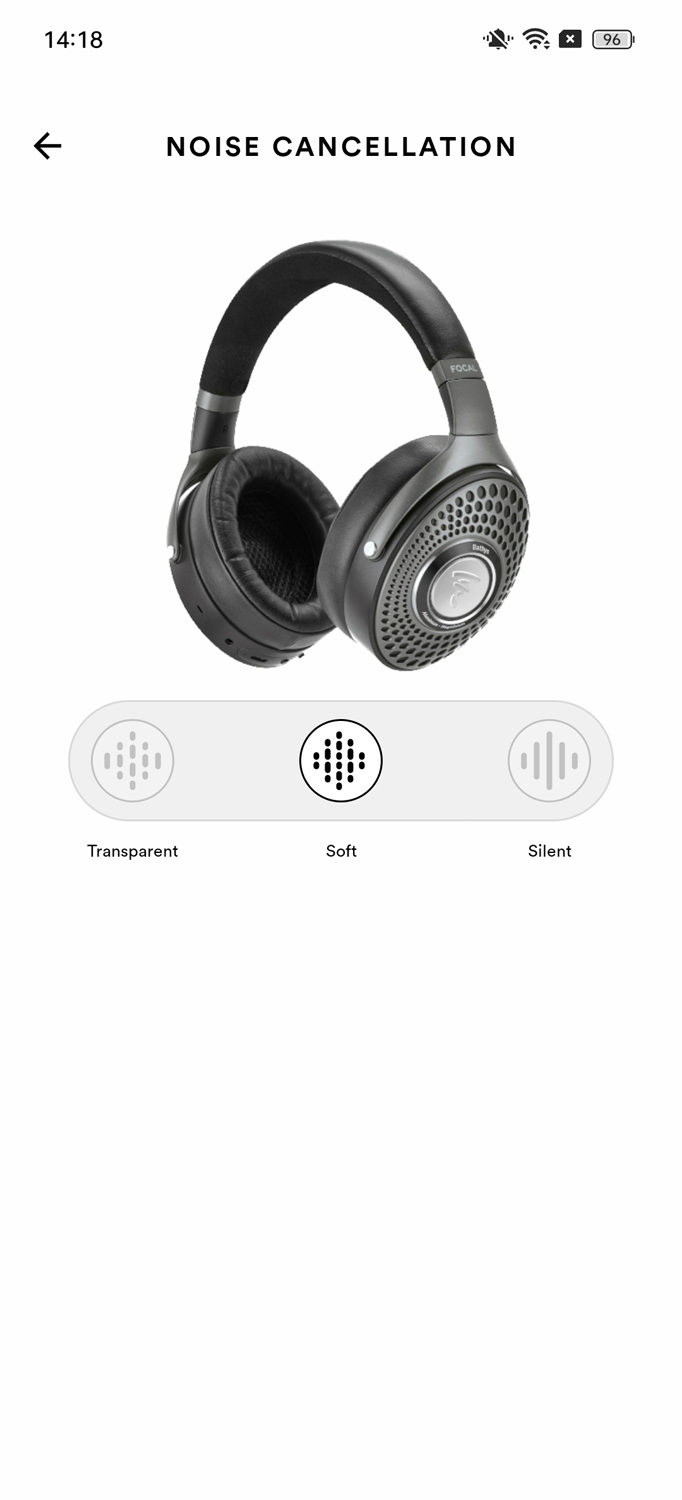 For when the built-in buttons just won't cut it, the Focal & Naim companion app has got you covered. The all-in-one app will be familiar to anyone with existing kit from either brand, and puts the Bathys' more advanced features just a few taps away.
Remaining battery life and the currently playing audio format are visible on the homescreen, along with shortcuts to EQ, noise cancellation and ear cup LED settings. Dig further and there are options to pick the currently active voice assistant (Siri, Google Assistant, Amazon Alexa or your device's own), disable auto-standby (it's turned on by default) and turn on SideTone to more clearly hear your own voice when making calls.
There's not an abundance of ANC settings to tweak, with just a choice between Silent, Soft and Transparent modes. Note there's no way to fully disable it, in case you were hoping to claw back some extra battery life.
The EQ page gives you a bit more to play with, with three basic presets and a five-band custom equaliser. The Home and Loudness settings can be adjusted further, with adjustments saved as new bespoke presets – handy if you like certain musical genres to sound a specific way. The Dynamic preset, which aims to get as close to the "Harman Target" sound signature as possible, is locked down, making it impossible to tell how much the bass, mids and high-mid frequencies are boosted from Focal's reference. Based on our testing, it's not a huge amount.
Sound quality & noise cancellation: all about audio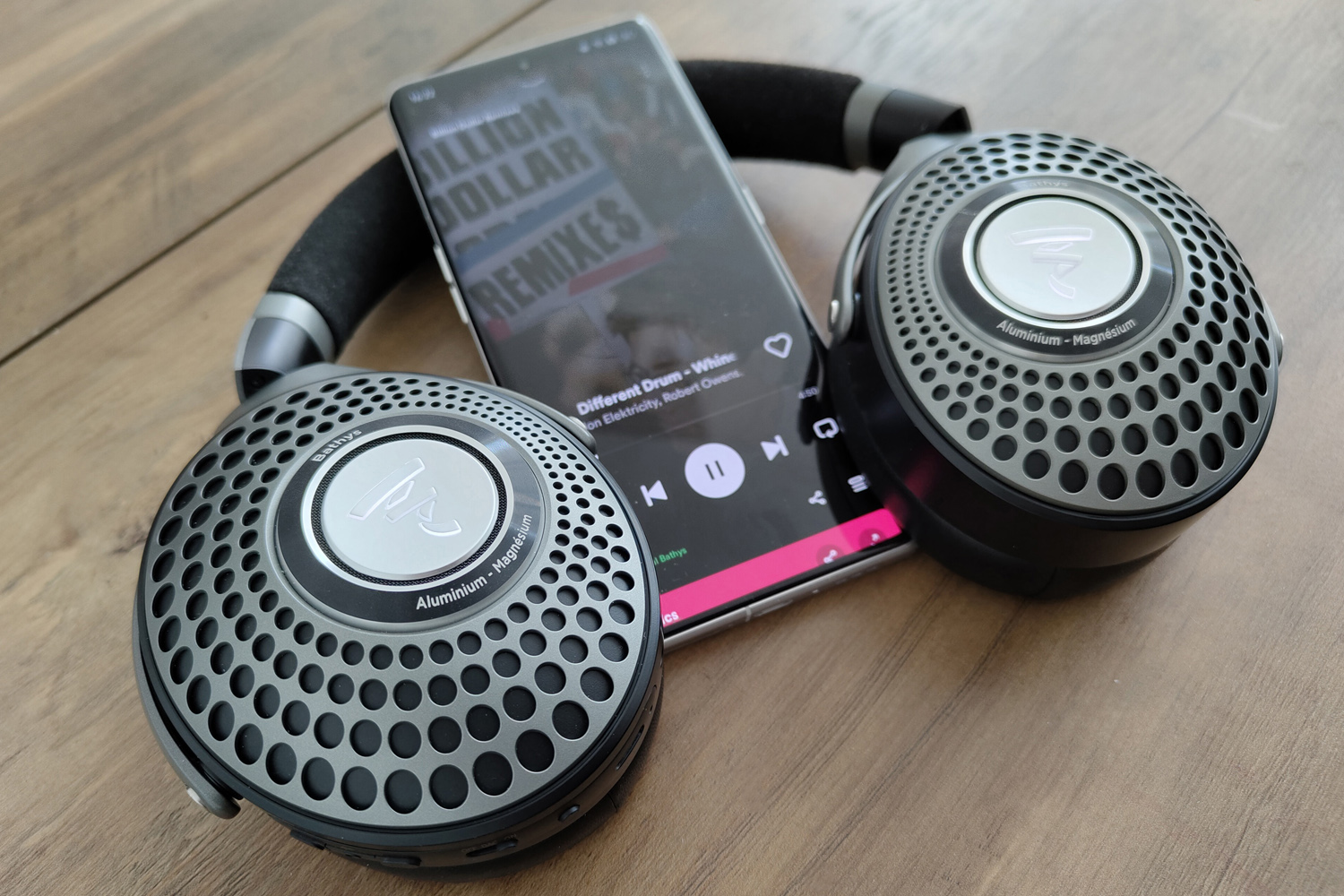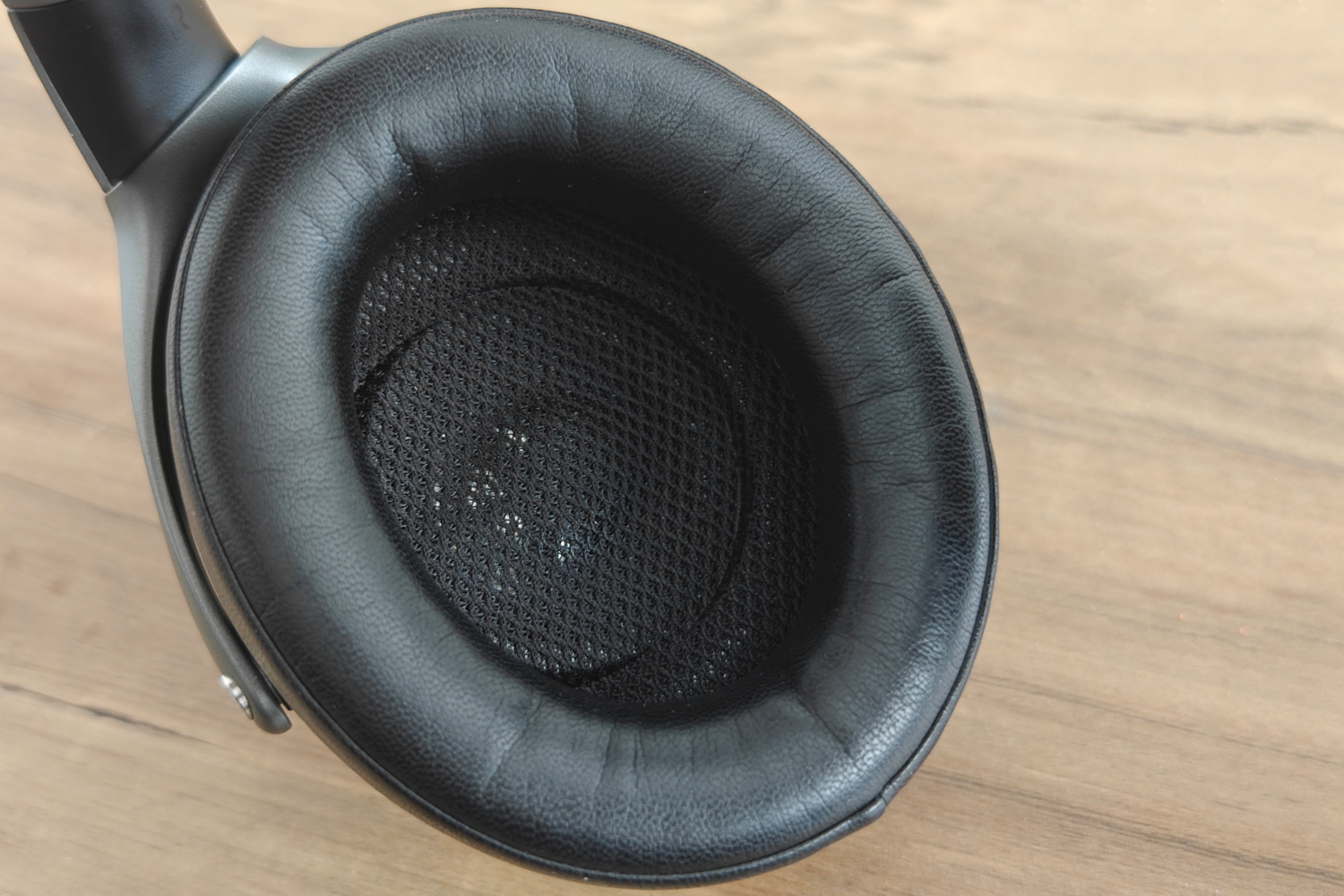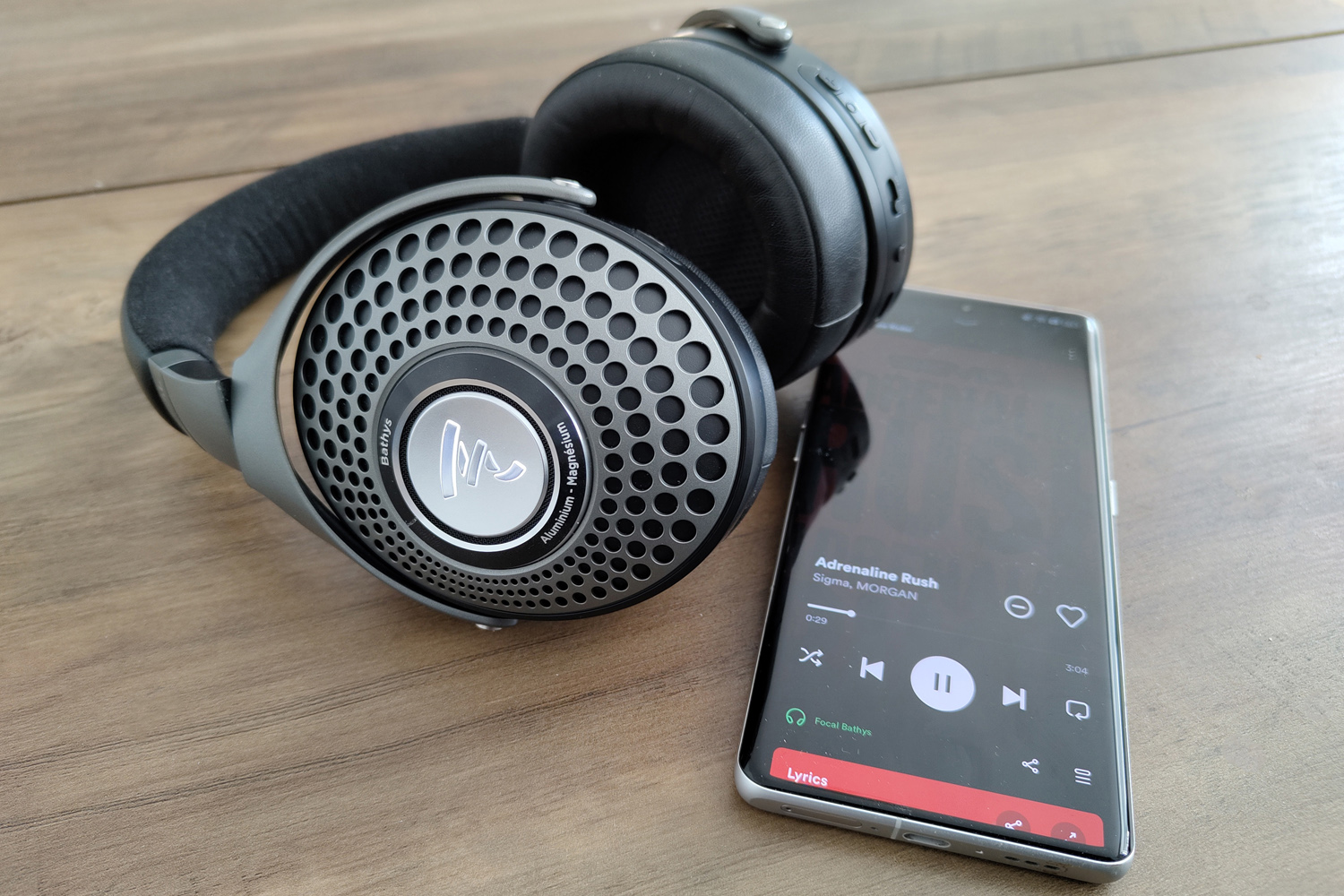 Given the premium price, we were expecting great things from the Bathys' 40mm M-dome drivers. Once they were fed a hi-res source, they didn't disappoint. Tidal Masters recordings played from a smartphone revealed a brilliantly controlled, engaging performance – one which stays very close to the warm and emotive sound signature found in Focal's other headphones.
The relentless drums of Pendulum's Halo were suitably potent, with a very well-balanced bass presence that gives just the right amount of oomph. It never overwhelmed the rest of the mix, leaving vocals plenty of room to breathe around the instruments. Detail was exceptional across the board, with lightly accentuated highs adding a hint of extra precision to hi-hats and percussion. They aren't quite as dynamic as the B&W PX8, but have that pair beat for refinement.
There's volume to spare when listening over Bluetooth, to the point we found it most comfortable to listen at around 60%. Even at lower levels, it can be delicate and laid back with the right tracks: the acoustic guitars on Noel Gallagher's High Flying Birds' Pretty Boy stayed rich and melodic. The general soundstage was suitably spacious too. They aren't going to match a set of open-back cans on that front, but they do a great job for a pair you can wear in public without those around you making a noise complaint.
The Bathys isn't quite so accomplished when it comes to noise cancelling, though. While it does a good job of silencing the low-end rumble of commuter trains, and the ear-enveloping cups add some passive isolation of their own, higher frequencies can't be drowned out to quite the same degree as Sony, Bose or Apple can manage.
It's by no means a bad performer, managing to mute our commute to the same degree as the Sennheiser Momentum 4 and B&W PX7 S2, but when you're spending so much cash, we'd hope for the best – and this isn't quite it.
Focal Bathys verdict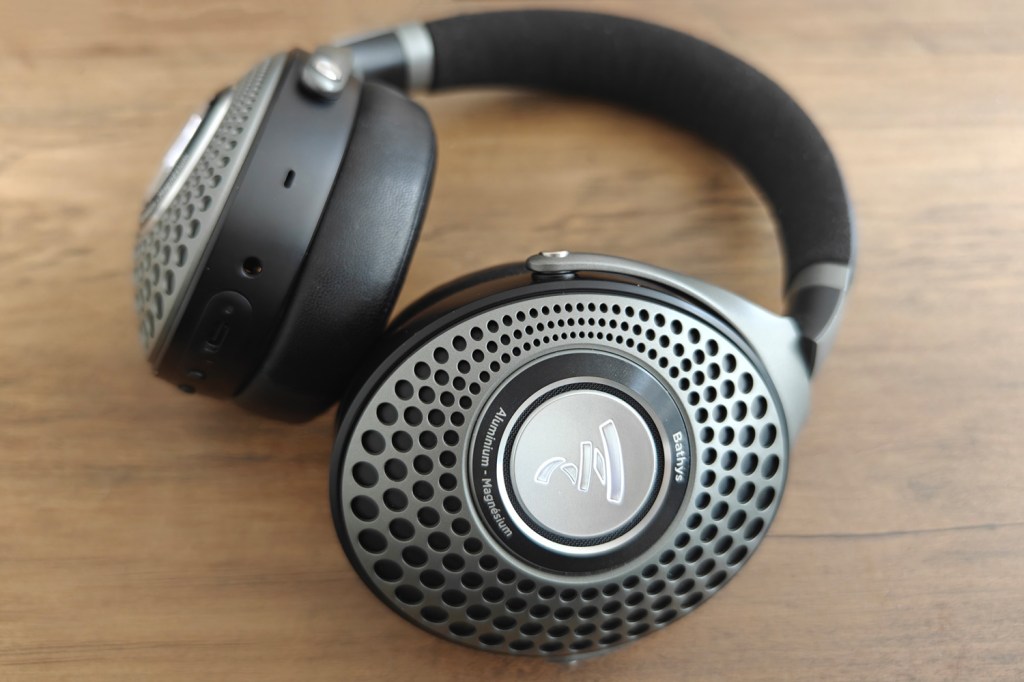 If top-tier sound quality with wireless convenience is the only entry on your headphones wish list, the Focal Bathys duly delivers. They are a fantastic listen, whether over Bluetooth or through a cable. The high grade materials and construction make them an excellent pairing to any existing Naim or Focal home audio gear, and go a long way to justifying the high asking price.
Anyone looking to travel should keep in mind they lack the noise cancelling abilities of rivals costing considerably less, though. At £699/$799, they also straddle the line between consumer tech and high-end Hi-Fi. That might not sound too bad if you're used to spending thousands on separates, but it puts them firmly in luxury territory for the rest of us.
Stuff Says…
Superb sounding over-ears that are guaranteed to turn heads. They don't the best ANC around, but make up for it with a comfortable fit and hi-res listening.
Good Stuff
Simply delightful audio
Quality construction justifies the asking price
Great wireless battery life, wired listening supports hi-res
Bad Stuff
ANC merely OK at this price
Buttons a bit plasticky
Mega money
Focal Bathys technical specifications
| | |
| --- | --- |
| Drivers | 40mm dynamic |
| Connectivity | Bluetooth, USB-C, 3.5mm |
| Bluetooth version | Bluetooth 5.1 Multipoint |
| Codecs supported | AAC, SBC, aptX Adaptive |
| Battery life | 30 hours (ANC on), 35 hours (3.5mm), 42 hours (USB DAC mode) |
| Dimensions | 202x208x49mm, 350g |