Sennheiser Momentum 4 review: understated, but excellent
"Aggression? Surely not…"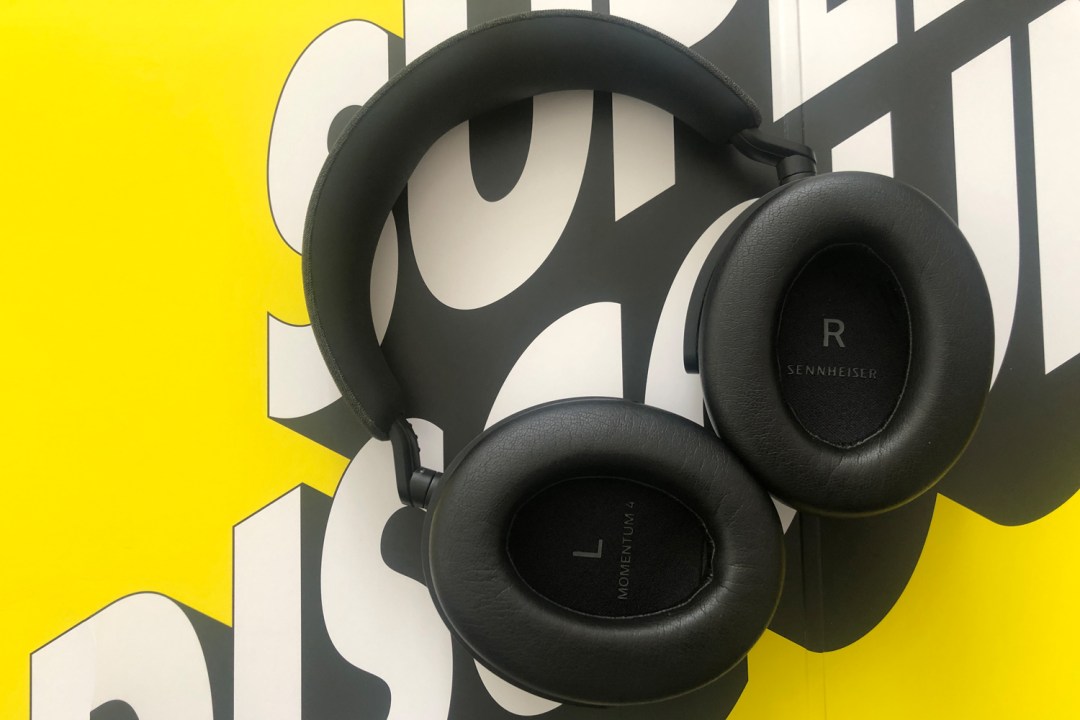 'Aggression' isn't automatically a quality we associate with Sennheiser, but where the new Momentum 4 wireless active noise-cancelling over-ear headphones are it's difficult to come up with a different description.
Even before they're out of their box and on the user's head, they're aggressive. Sennheiser's Momentum over-ear have always been specified and priced to compete with Sony's all-conquering WH-1000X range – when Momentum 3 launched almost three years ago, the asking price met Sony head-on. But while Sony has let its price creep up – the current WH-1000XM5 model launched recently at $400/£379 – Sennheiser has had something of a rethink.
Without any apparent scrimping where specification is concerned, Sennheiser has managed to undercut the Sony class-leaders by a considerable margin. So yes, it's aggressive all right – but is it enough?
Design and build: you're not the headphones we were expecting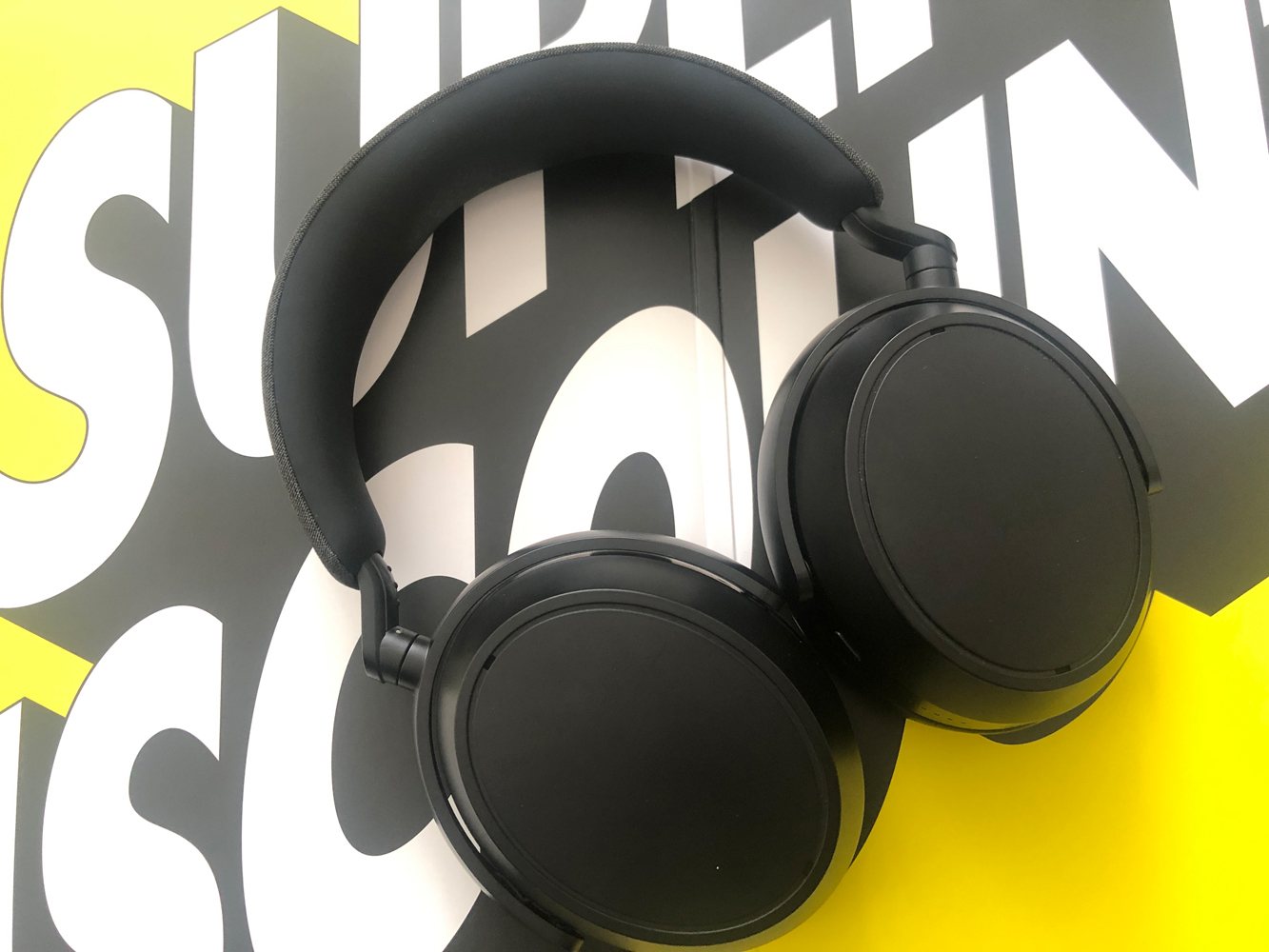 No sensible manufacturer ever decides 'avant-garde' is the way forward when designing a pair of headphones, but before now it was at least possible to pick out a pair of Sennheiser Momentums in a line-up. Not any more.
Momentum 4 are bland to the point of anonymity (if you're not keen on the whole 'understated' thing), or minimal and sophisticated (if you are). What they most definitely are not, though, is any kind of visual continuation of the previous Momentum design language.
They're available in black or white, and are put together with the sort of thoroughness Sennheiser has built a reputation on. At 293g they're not quite as flyweight as the Sony WH-1000XM5, but they're no burden to wear – thanks in no small part to the well-sorted hanger/headband arrangement, which features a nice wide padded inner section with a 'fontanelle' cut-away in the name of additional comfort. The combination of robust, tactile plastics, synthetic leather, memory foam and some fabric across the outside of the headband conveys the impression of both quality and longevity – and the discreet 'Sennheiser' logo at each end of the headband only adds to it.
The sliding adjusters for the headband are hidden – on previous Momentum models they were a design feature. The earcups fold through 180 degrees, and will lie flat in the supplied (and handily slim) hard case.
Features: battery life to die for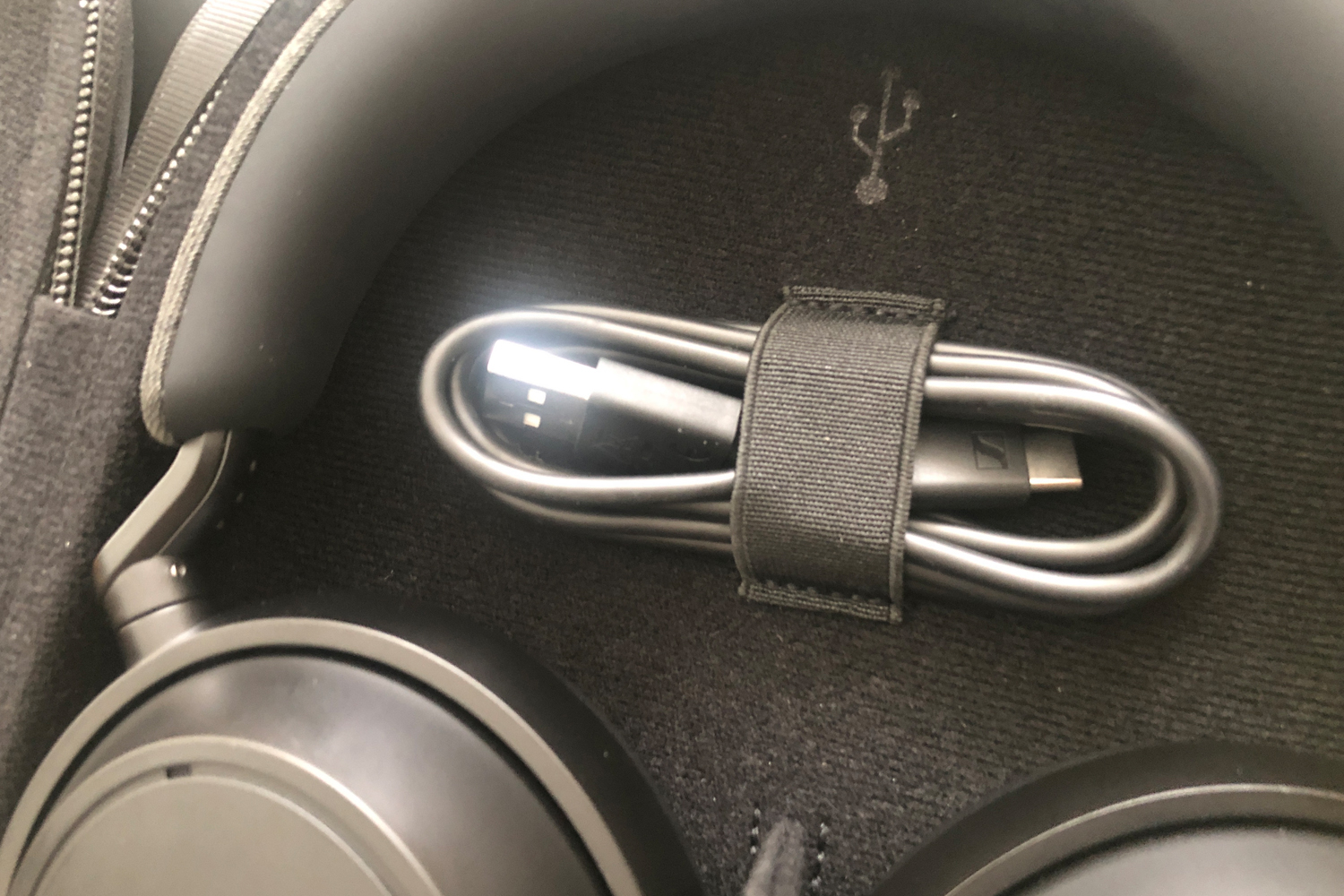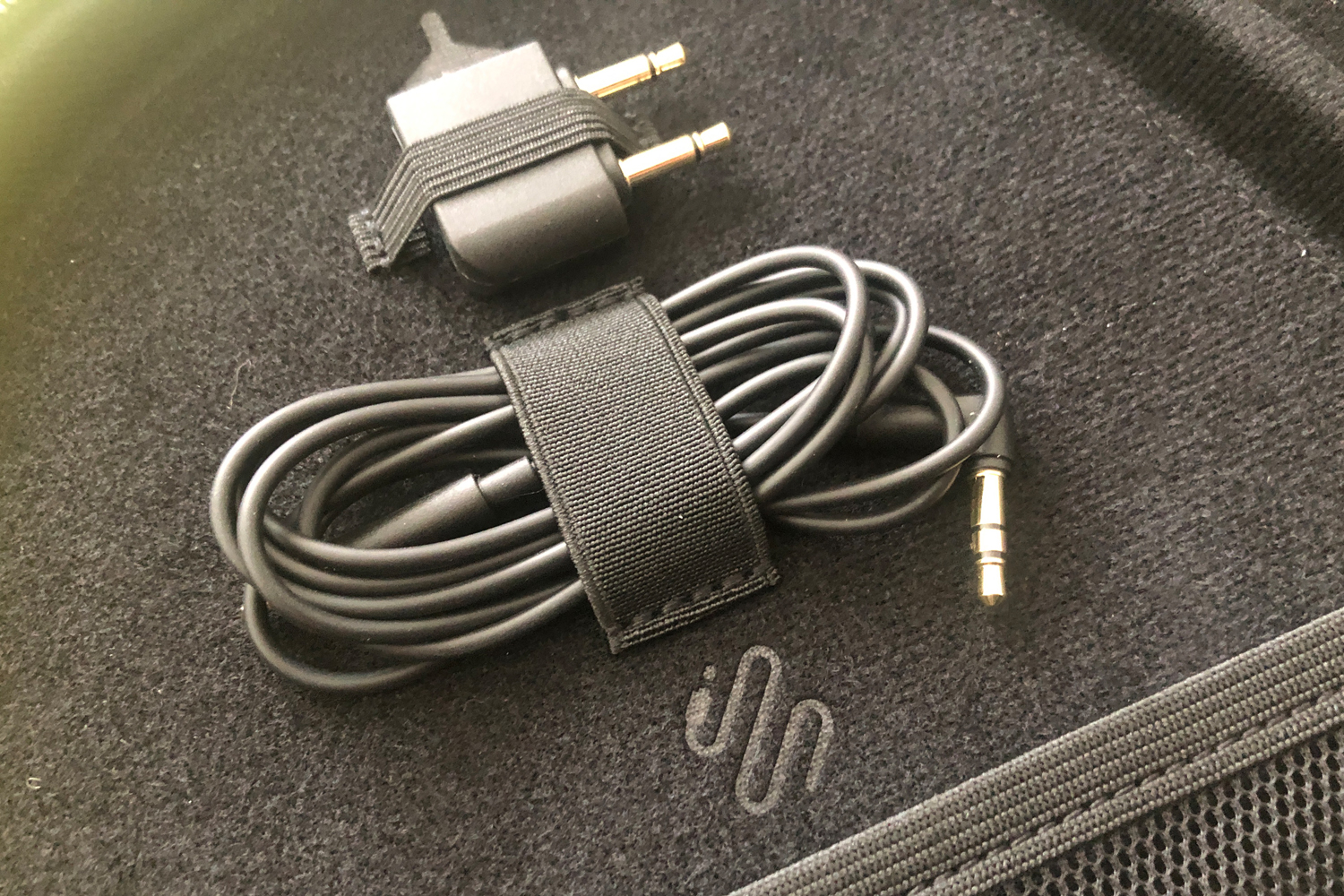 The Sennheiser Momentum 4 use Bluetooth 5.2 for wireless connectivity, and are compatible with SBC, AAC, aptX HD and aptX Adaptive codecs. 5.2 is not as hard on battery life as previous Bluetooth standards, and it helps Sennheiser achieve a startling 60 hours between charges (with ANC switched on). From flat, they need just two hours to be fully charged – and a five-minute pit-stop will get you four hours of playback.
Sound is delivered by a couple of 42mm full-range dynamic drivers, with a claimed frequency response of 6Hz to 22kHz. Sennheiser usually errs on the side of caution when quoting frequency response figures, so these look doubly impressive.
There are a total of eight mics distributed across the headphones. Each earcup features an inner and an outer mic to deal with active noise-cancellation – it's an adaptive system (if you want it to be) and has a transparency mode to allow external sounds in if required. Each earcup also has a couple of beam-forming mics towards the bottom outer edge of the frame to handle phone calls – they're configured to combine high-quality voice pick-up with automatic wind-noise suppression. They also come into play if you use voice-assistance.
The right earcup features a USB-C input for charging and a 2.5mm input for hard-wired use. There are USB-A -to- USB-C and 2.5mm -to- 3.5mm cables in the hard case, along with a flight adapter.
Interface: touch me/don't touch me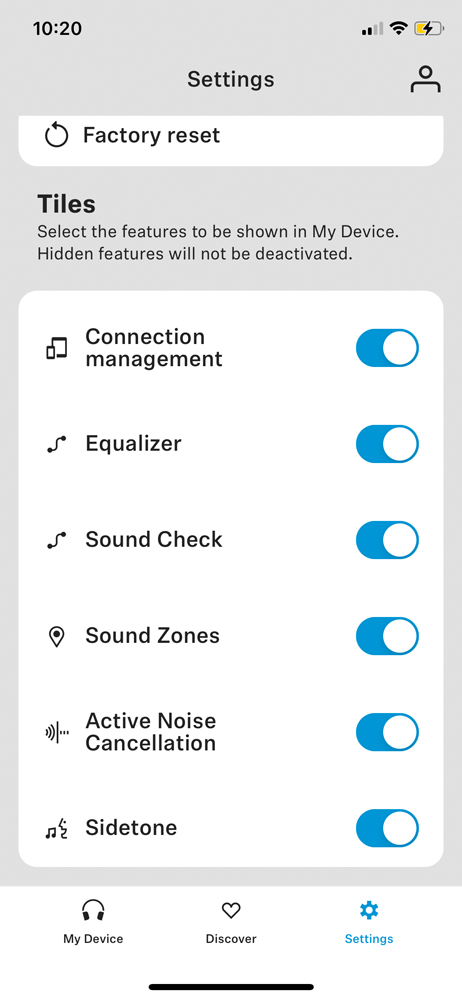 There's no built-in voice assistance here, but a multi-function button on the right earcup can wake Google Assistant or Siri on a paired phone. This button also covers 'power on/off', 'Bluetooth pairing' and 'mic on/off' and will give you an aural estimate of remaining battery power once you commit the different button-pushes to memory. There's also a visual indication of battery power in the little strip of five LEDs just below it.
The right earcup also features a large (and almost too responsive) touch-control surface. Here's where you can play/pause, skip tracks, adjust volume and toggle ANC modes. It also answers incoming calls and, by using the sort of pinch and stretch two-finger gestures we're all familiar from our smartphones, adjust the levels of the noise cancelling transparency settings.
Sennheiser's Smart Control app isn't the most responsive, but is certainly useful. As well as adjusting ANC, it offers some EQ presets (as well as the opportunity to create custom EQs via a three-band adjuster), manages wireless connectivity (the Momentum 4 will pair with two devices at a time), and adjusts the level of sidetone (the way your own voice sounds during calls). If you create a Sennheiser account and register your headphones, you can also create 'sound zones' (so the headphones automatically adjust themselves to suit your environment) and use 'sound check' (basically an extended library of EQ presets).
Sennheiser Momentum 4 performance: the information society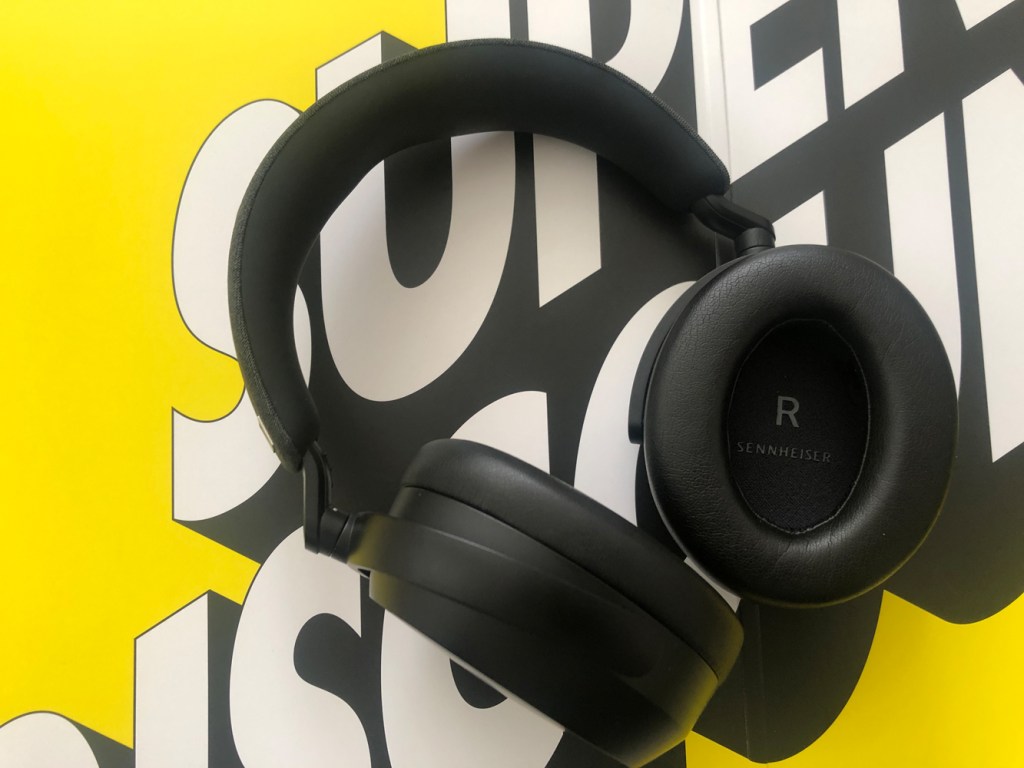 It's good to know that some things can be relied upon. Sennheiser may have thrown it all up in the air where looks and price are concerned, but we're on safe and long-established ground in terms of audio quality.
With a TIDAL stream of Peel Dream Magazine's Moral Panics playing, it's almost entirely Sennheiser business as usual. Which means a big and well-defined soundstage, impressively high levels of detail retention, nicely even tonality, and a facility with both broad and minor dynamic variations that makes every recording sound like both a performance and an event.
The top of the frequency range has plenty of bite and shine, but at no point does it threaten to become unruly. Even at significant volume, the Momentum 4 are in charge of proceedings – and so treble sounds can hint at edginess or coarseness all they like, but they'll never quite get there.
The midrange is equally accomplished and informative. Here's where voices hang out, of course, and so the need to communicate (and communicate eloquently, ideally) is great. The Sennheiser are more than capable of doing so. Singers are loaded with character, detail-packed and articulate. If there are aspects of technique or attitude to be revealed, the Momentum 4 will reveal them. There's nothing analytical or uptight about the way these headphones go about it – they sound naturalistic, engaged and entirely musical.
The harmonic variations apparent in almost all instruments are given due consideration. The big dynamic shifts that happen when an acapella vocal is suddenly joined by a band of musicians are absolutely pounced on by the Momentum 4 – they seem to revel in the opportunity to highlight the amount of available headroom. And an overall recording hangs together coherently, with an authentic sense of 'performance' to its presentation – even if it's a disjointed confection like The Bug's Poison Dart.
About the only area where the Momentum 4 are deserving of a less than entirely enthusiastic mention is in the way they deal with low frequencies. There's no shortage of weight or extension here, and enough detail retained to prevent bass sounds becoming monotonal, but ironically enough there's just a slight lack of momentum to the way the Sennheiser handle them. The Momentum 4 can't quite sharpen up the low end enough for attack and decay to be absolutely explicit. It doesn't stop Poison Dart sounding malevolent and quite intimidating, mind you. And please understand: this is a minor trait, and hardly the end of the world.
The active noise cancellation available here isn't quite so obviously impressive – it does a job, though. Whack it up to 'full' and external sounds are considerably reduced, but if you're after blanket of silence a pair of Bose Noise Cancelling Headphones 700 remain the top choice. You'll be missing out on the Momentum 4's sonic excellence, though – as well as the extraordinary job the Sennheiser can do on wind-noise.
Sennheiser Momentum 4 Verdict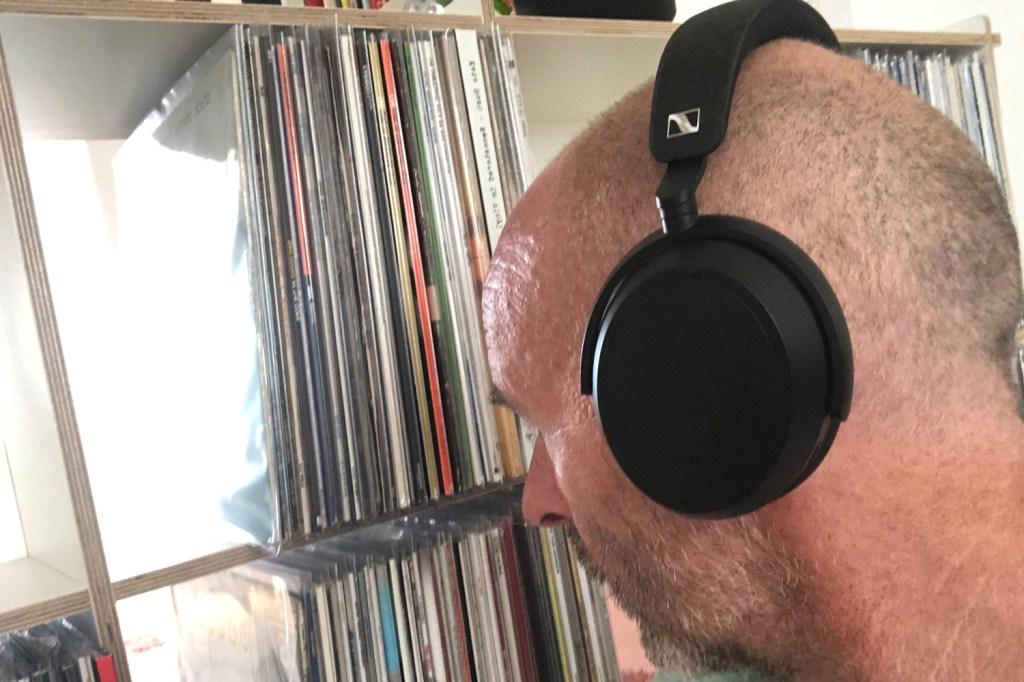 Well this is all a bit unexpected. That the Sennheiser Momentum 4 sound very competitive, are properly specified and built to last, isn't at all shocking.
But getting so much right while carving a chunk out of the asking price isn't the way companies like this are supposed to act at all.
Stuff Says…
Ignore the way they look (which is easily done) and the Sennheiser Momentum 4 combine great audio quality and equally great battery life at, yes, a very aggressive price.
Good Stuff
Bold, detailed and enjoyable sound
Epic battery life
Predictably high standard of build and finish
Bad Stuff
Could be sharper with bass
Touch-controls are very eager
Generic looks