Nothing Ear 2 review: see-through sequel
Design-led true wireless buds focus on the little things for their second generation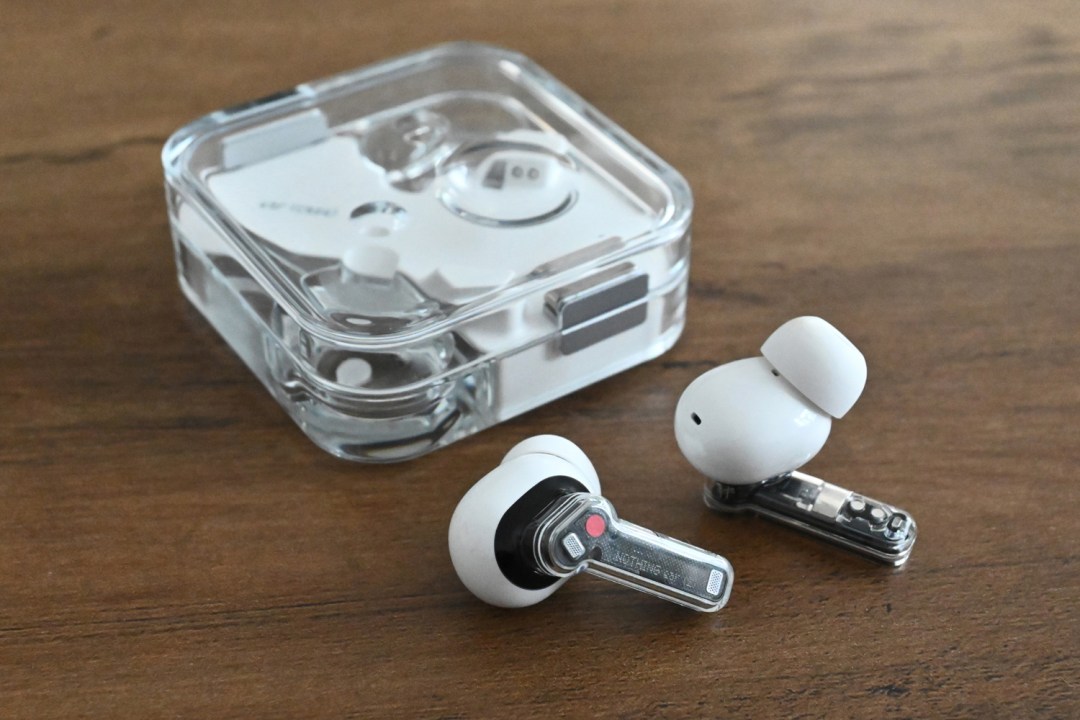 Nothing made quite a splash with Ear 1. The fledgling firm's first product resurrected a trend for transparent tech – which hadn't really been a thing since the iMac G3 and Game Boy Colour were doing the rounds – and adopted the same fans-first approach co-founder Carl Pei had used to great effect in his previous life at OnePlus. Ear 2 aims to build on that momentum.
These true wireless buds land with a familiar design, yet gain a lot of new features vocal Nothing customers have been clamouring for: hi-res Bluetooth codecs, adaptive noise cancelling, a customisable EQ and better touch controls. At £129 though, they aren't quite the steal that Ear 1 was at launch. Do they do enough to impress in a crowded market?
Design & build: nip and tuck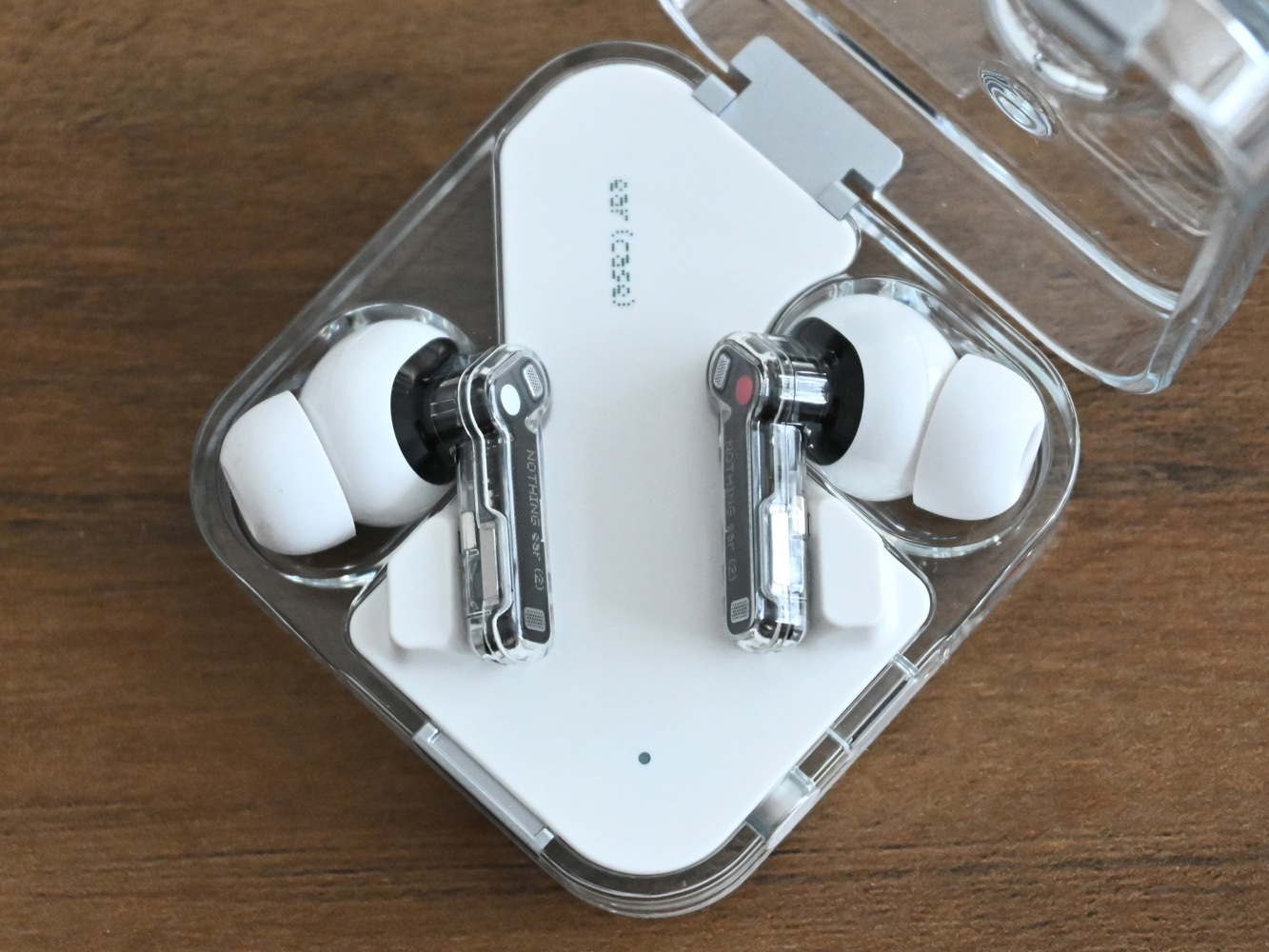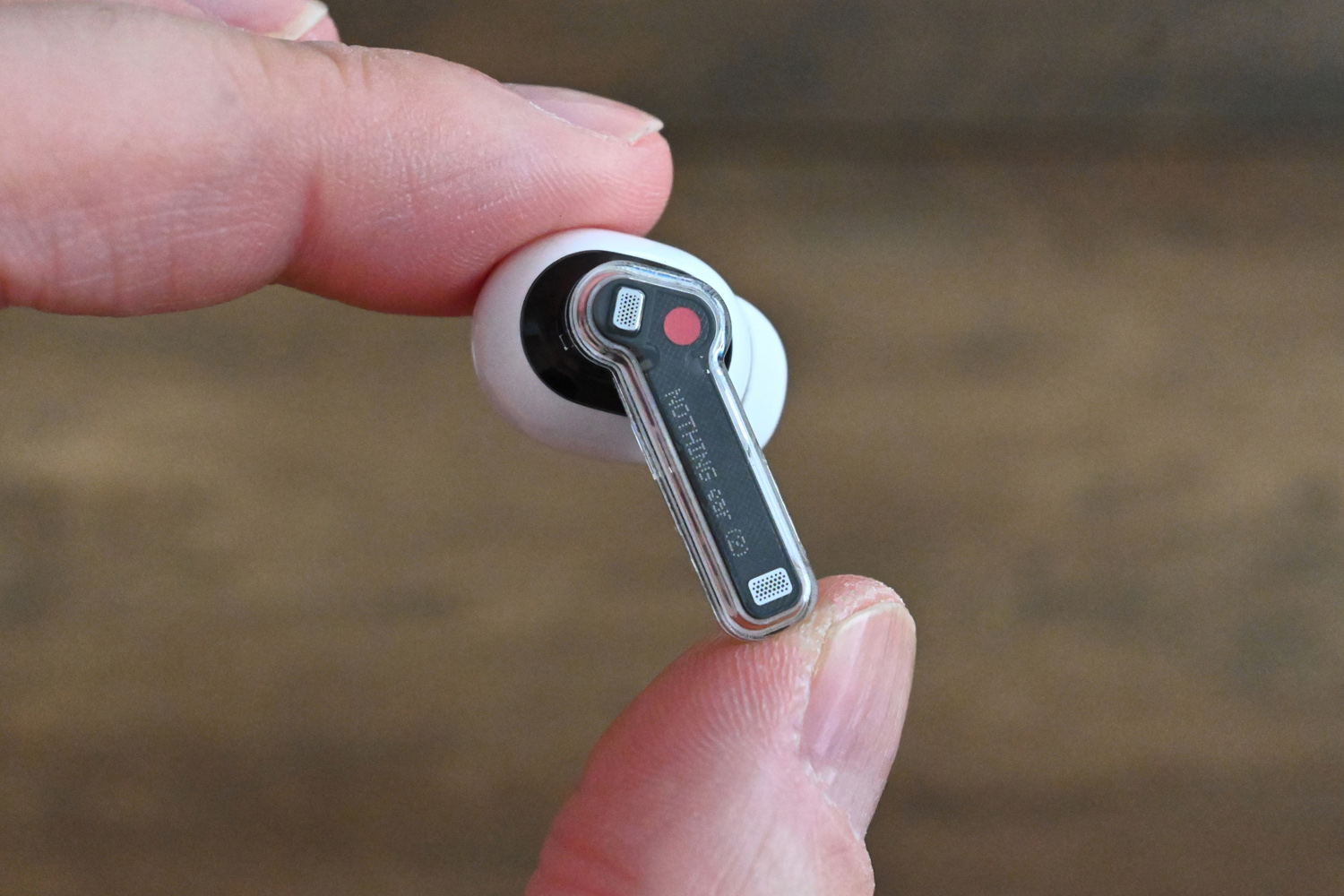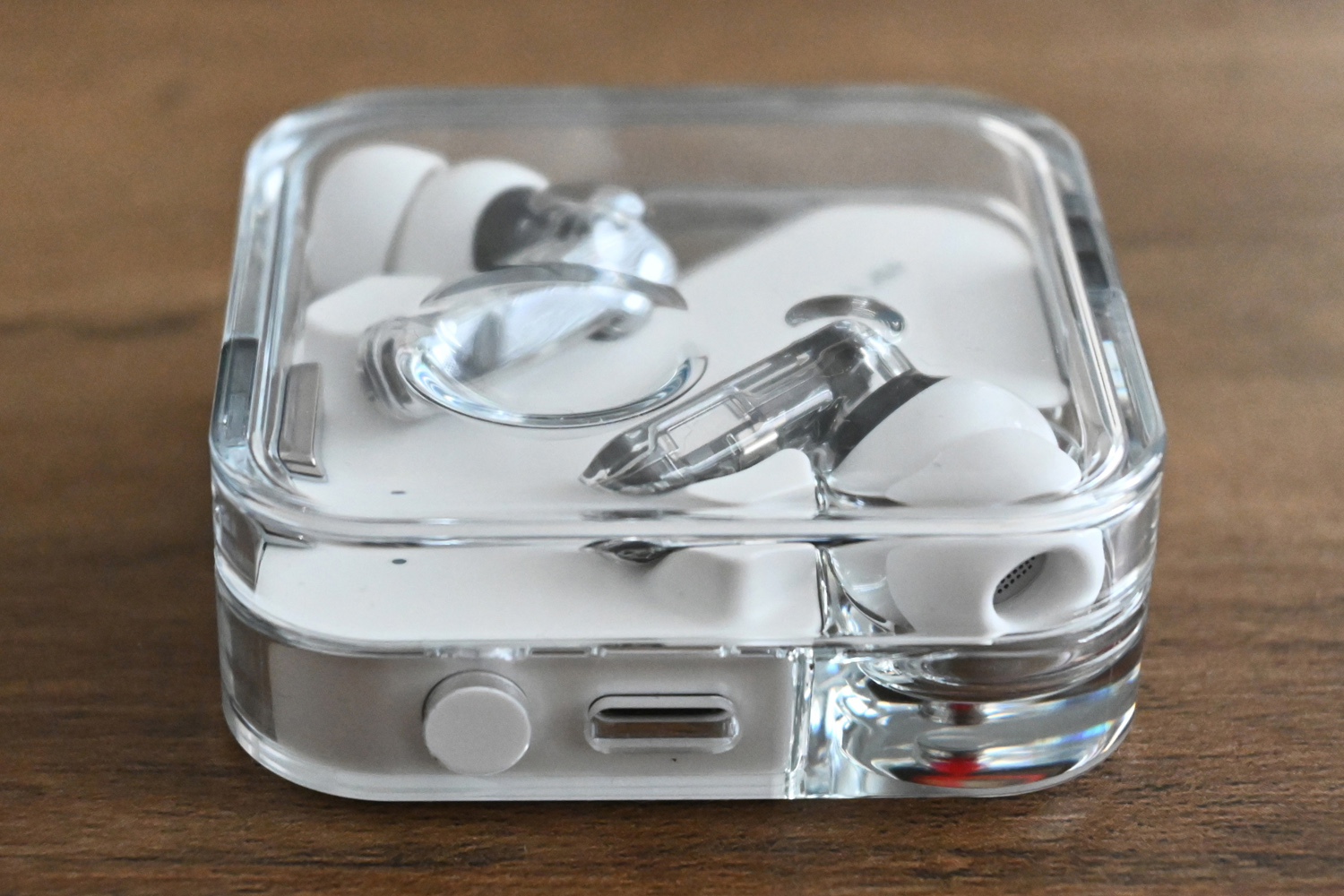 Ear 2 sticks almost exactly to the distinctive visual style set out by its predecessor: a mostly transparent case that holds a pair of distinctive black and white 'buds, with see-through stems to show off their underlying components. Only now the case has a flat top and bottom, rather than rounded ones, and the opaque base protrudes slightly from its transparent surround. It's a fair bit smaller as a result, so takes up less space in your pocket.
It's made from a higher quality plastic than the kind used for the outgoing model, so should hopefully avoid picking up quite so many scrapes and scuffs. The lid still flips closed with a satisfying snap, and is held in place with magnets strong enough to stop it from flying open, even if it takes an accidental tumble. More magnets keep the buds firmly in situ, helping line them up perfectly with the wireless charging contacts so you don't need to be precise.
Take a closer look at the buds and you'll also spot new sensors for the pinch-to-play controls, inherited from Ear Stick to replace the finicky touch-sensitive ones seen on Ear 1. The parts containing the speaker drivers keep the same bulbous shape as before, and again come with a handful of different sized silicone ear tips – needed to get a tight seal for passive noise isolation, so the ANC isn't fighting a losing battle.
They're just as light as Ear 1, and stay perfectly snug while walking around. Expect them to shift a bit while working out, even if they never actually fell out of our ears during testing. IP54 sweat resistance is an improvement on last year's IPX4, so they should be equally suited to exercise.
Any black Phone 1 owners hoping for a matching pair of earphones will be disappointed to hear only the white version seen here will be available at launch. Nothing told us there currently were no plans for a black model – although Ear 1's black edition didn't arrive until months after the white one, so maybe keep your fingers crossed for history to repeat itself.
Features & battery life: in a pinch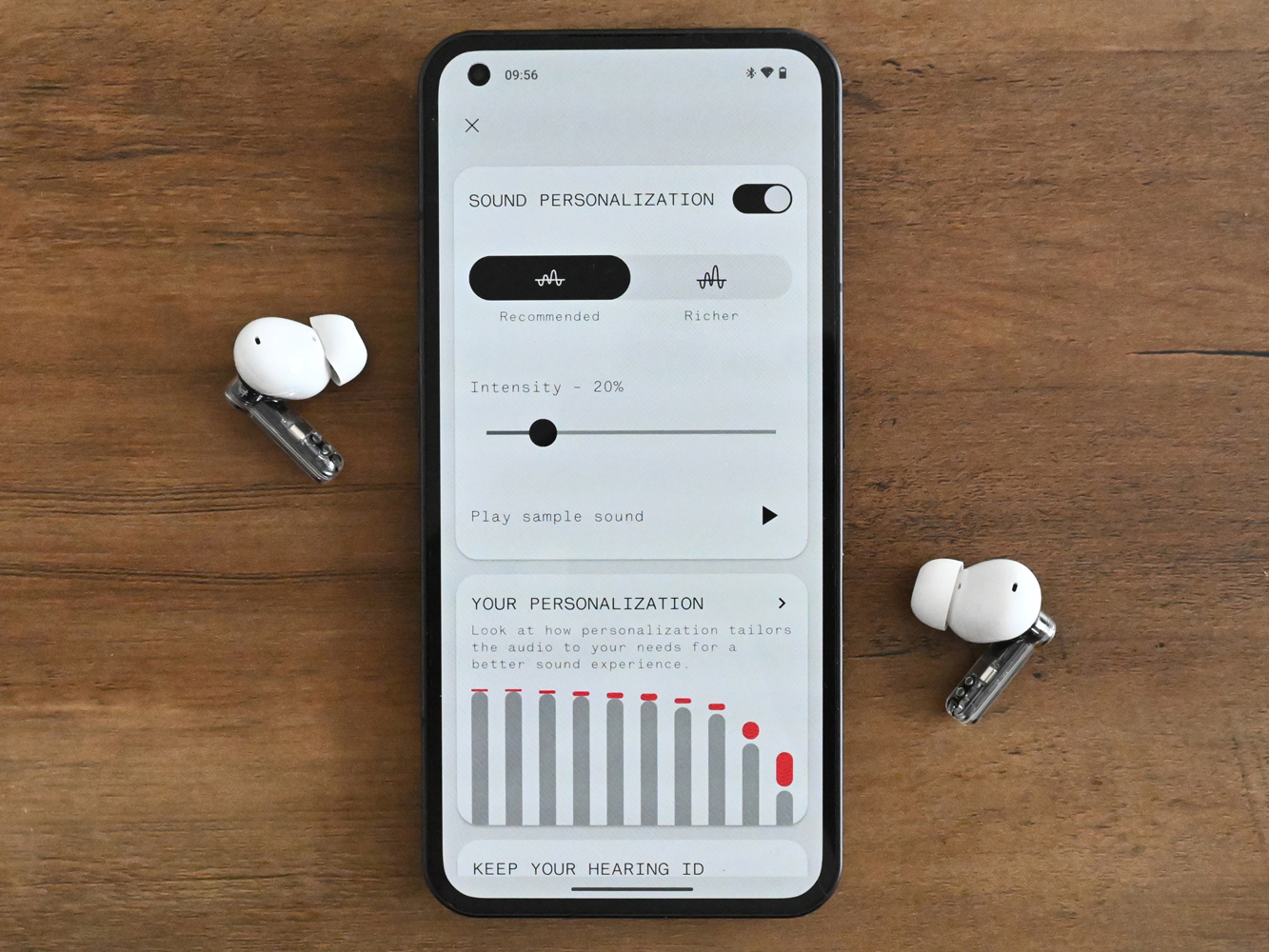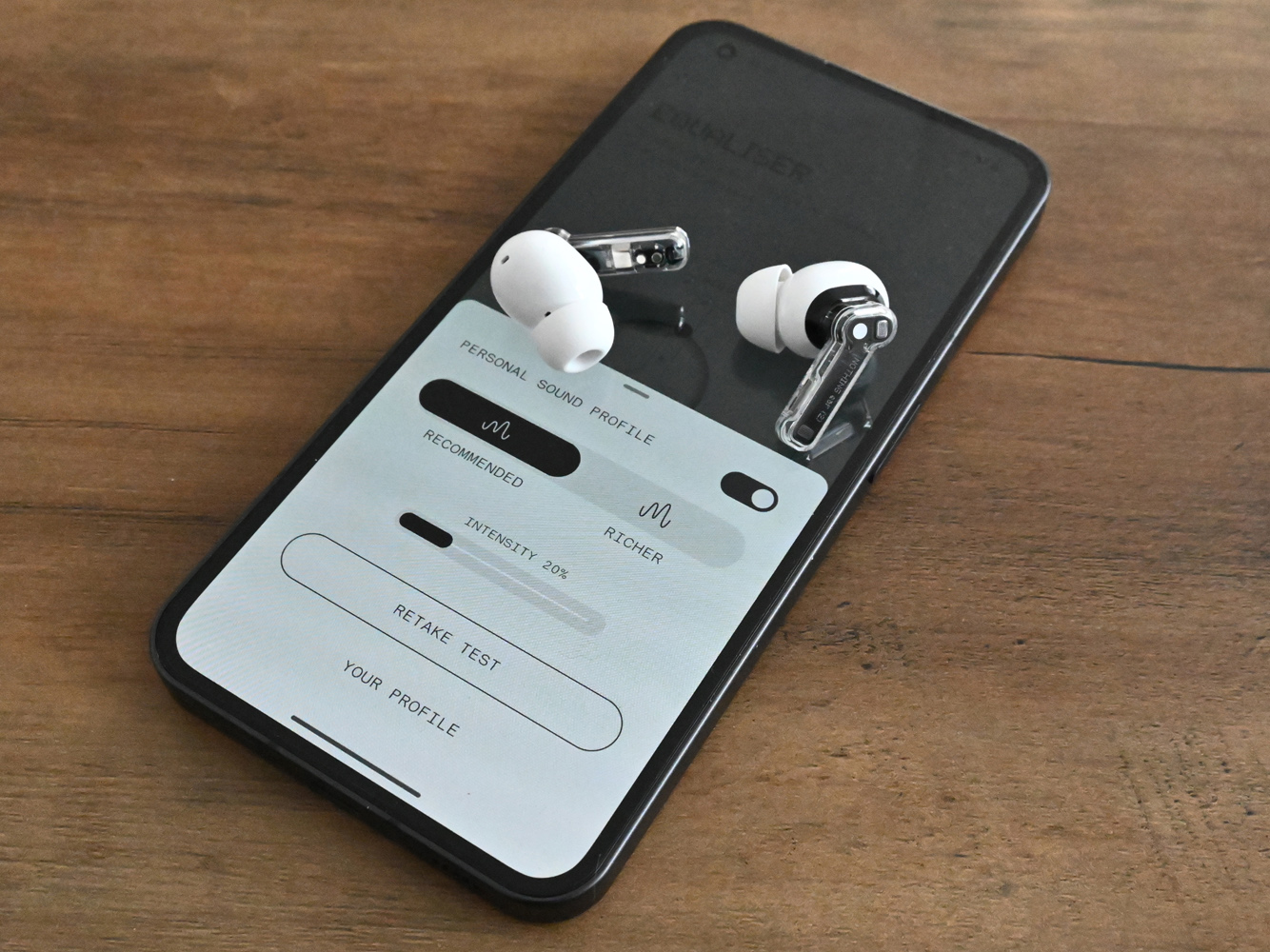 Ear 1's tap controls were inconsistent at best, even after a few rounds of firmware updates, so it's great to see Nothing adopt the pinch-based gestures used in Ear Stick here. They're far better, needing just enough force that you won't trigger a pause or track skip accidentally.
In-ear detection also works better than it did on Ear 1: we ended up disabling it on those buds because our music would pause so often, but we had none of that here even while rushing around the London Underground.
It's great to see higher quality Bluetooth codecs make the cut, with LHDC 5.0 streaming at a maximum 96kHz sample rate. Naturally Nothing's Phone 1 supports it, but it's arguably not as widespread as LDAC or aptX, so is worth checking your device supports it before investing in a Tidal Masters subscription. iPhone owners are out of luck, and have to make do with basic AAC.
The other standout addition is a personalised audio test, which is meant to enhance the sound frequencies you struggle to hear so songs are richer and you don't miss any details. Nothing has borrowed the tech from audio expert MiMi, and uses a similar test setup: a series of beeps play over white noise, increasing in frequency. You tap the screen when you can hear them, and let go when you can't.
It's a bit more abrasive than other hearing-based calibration systems that just rely on beeps, and the initial result was a little too shrill for our taste, but there's an impressive amount of customisation on offer. You can pick between Recommended and Richer profiles, and set the intensity to anywhere between 1 and 100%. While it can't help Ear 2 compete with far pricier earphones, it can certainly make up for any major gaps in your hearing range.
Battery life hasn't seen a huge jump, but an official ANC off time of 6.3 hours from the buds alone is a welcome improvement over the 5.7 hours quoted for Ear 1. Add in a few trips to the charging case and you should get around 36 hours of listening in. With ANC enabled you're still looking at around four hours, depending on volume, and a little over 22 using the charging case, which remains on the low end for active noise cancelling earbuds. Still, 10 minutes over USB-C is good enough for several more hours of playback, with a full charge taking a bit over an hour.
Of course wireless charging makes a comeback, so you can top it up using the glyph-tastic Phone 1. Most similarly-priced rivals usually force you to choose between wireless charging and active noise cancellation, so it's great to still have both here.
Interface: solve for X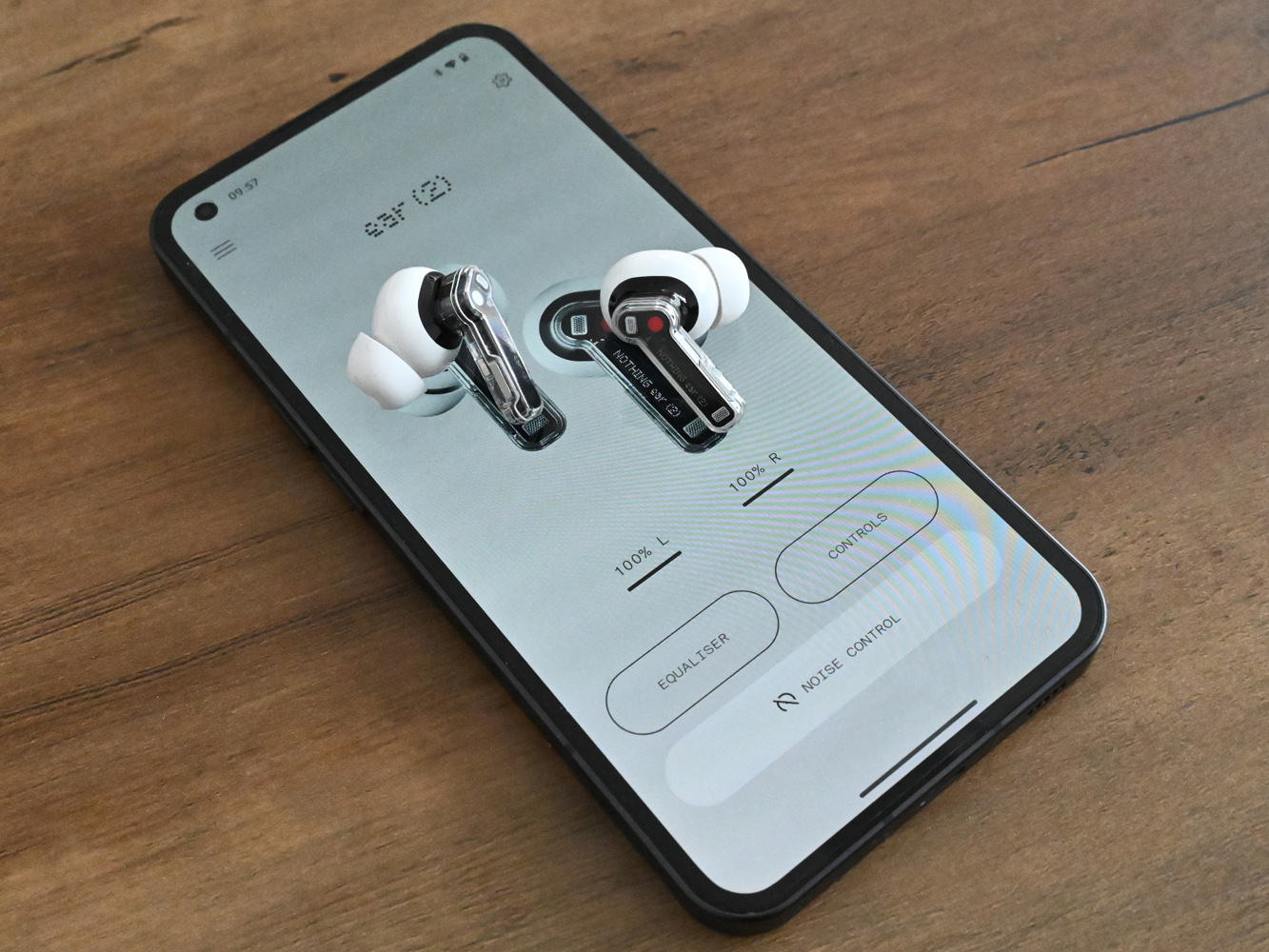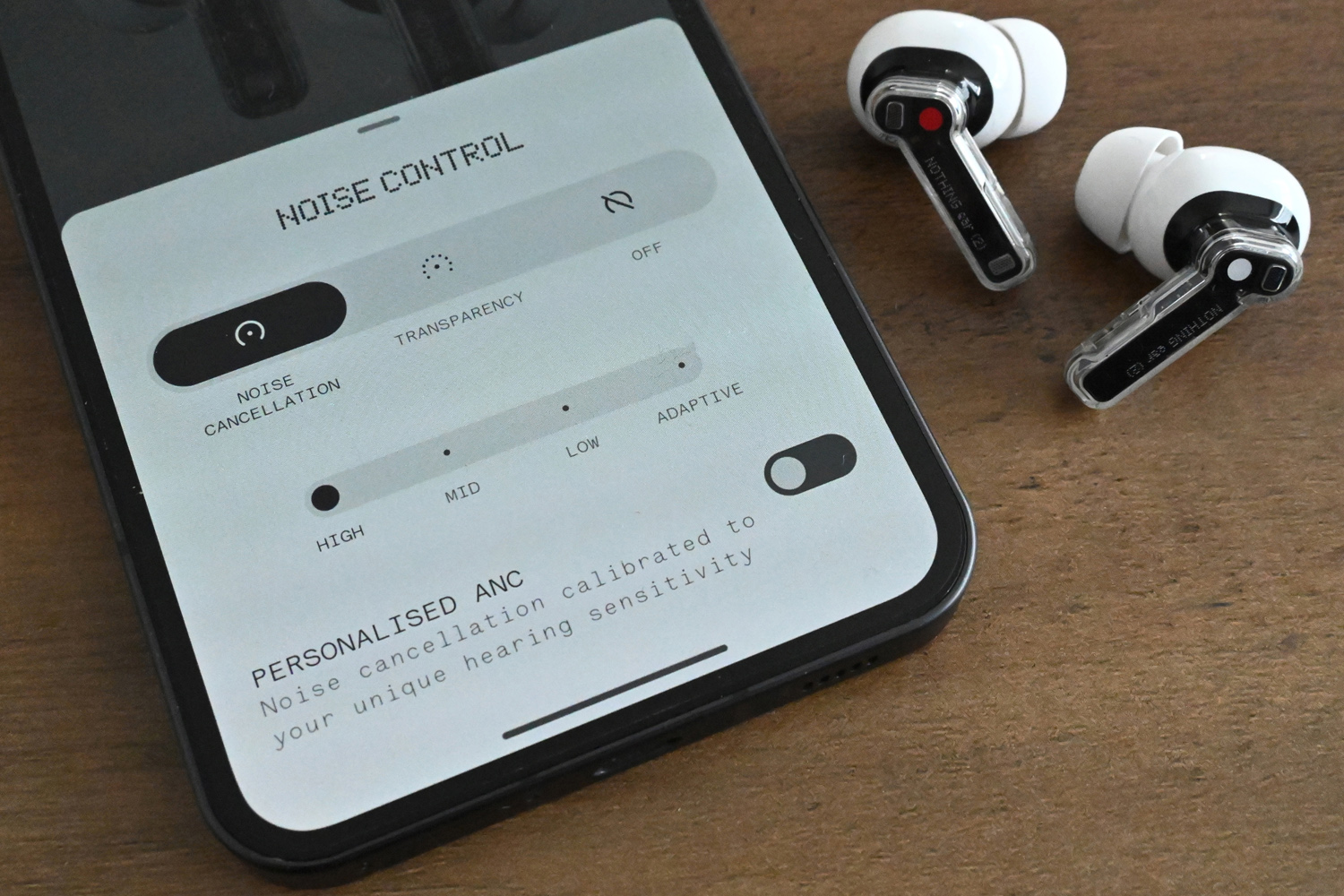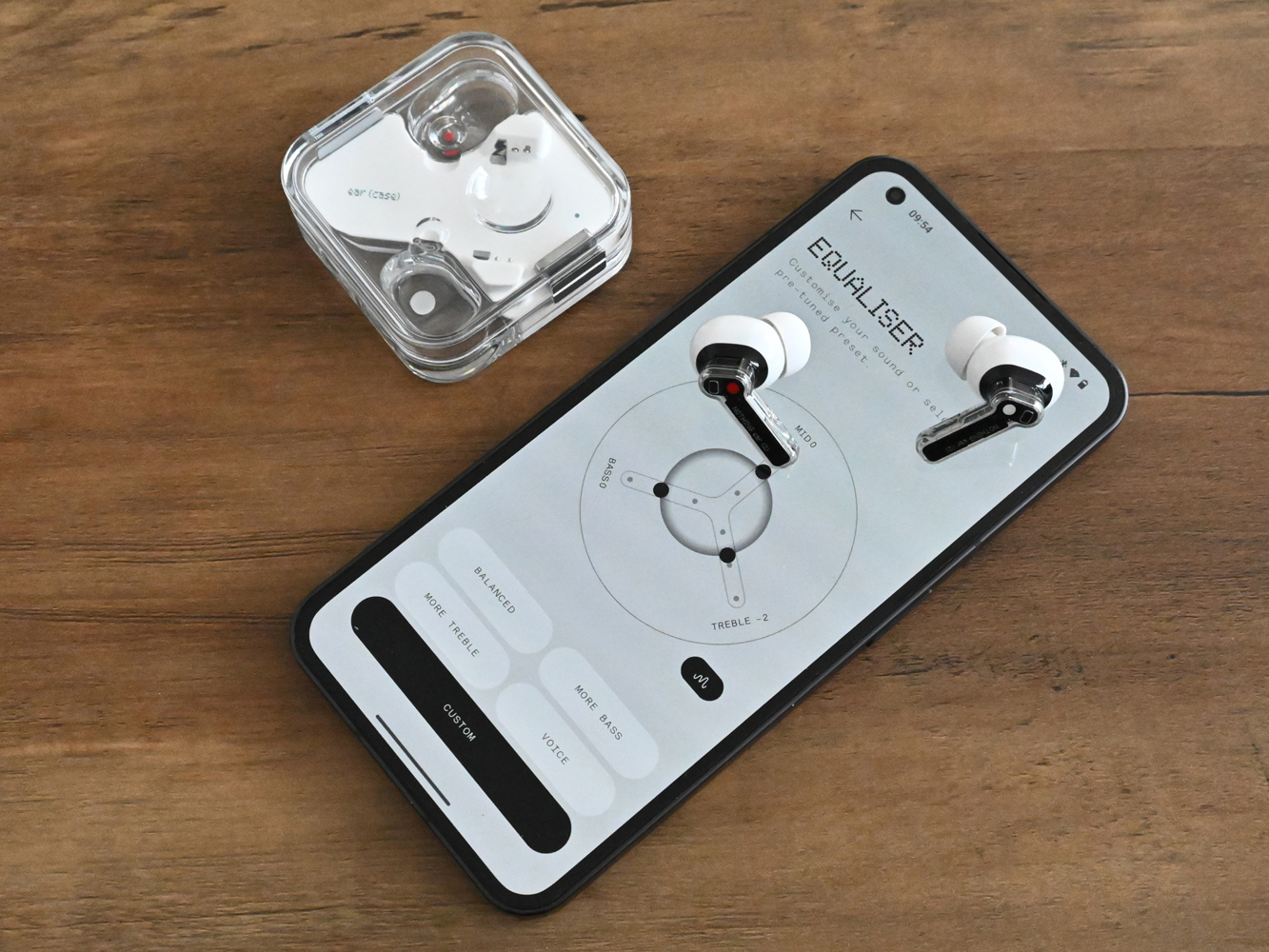 While Phone 1 owners can continue to control their earphones straight from the Android quick settings toolbar if they like, anyone with a different manufacturer's handset in their pocket can download the Nothing X companion app. According to the firm, fans actually preferred having a separate app anyway, so all the major new software additions can be found there.
That includes the new customisable EQ (which only gives you sliders to tweak Bass, Mid, and Treble, but is better than having to rely on fixed presets) and the personalised audio test.
As well as showing each bud's remaining battery life and how much juice is left in the case, the app also lets you configure the pinch gestures, enable the higher quality LHDC Bluetooth codec if your device supports it, turn in-ear detection on or off, and activate the low latency mode for gaming.
The active noise cancelling is fully customisable here, with multiple strengths to choose from as well as an adaptive mode which automatically increases or decreases based on ambient noise. There's also a hearing test to personalise it based on how sensitive your ears are. The differences were subtle to us, but might make more impact if you're particularly sensitive to noise.
You can also set up dual device connection, perform an ear tip fit test to make sure you're using the right sized tips, and use Find my Earbuds to play tones through each bud, in case they've gone missing. It handles firmware updates too, with Nothing releasing several during our testing to fine-tune the EQ settings.
Sound quality and noise cancelling: sharpen up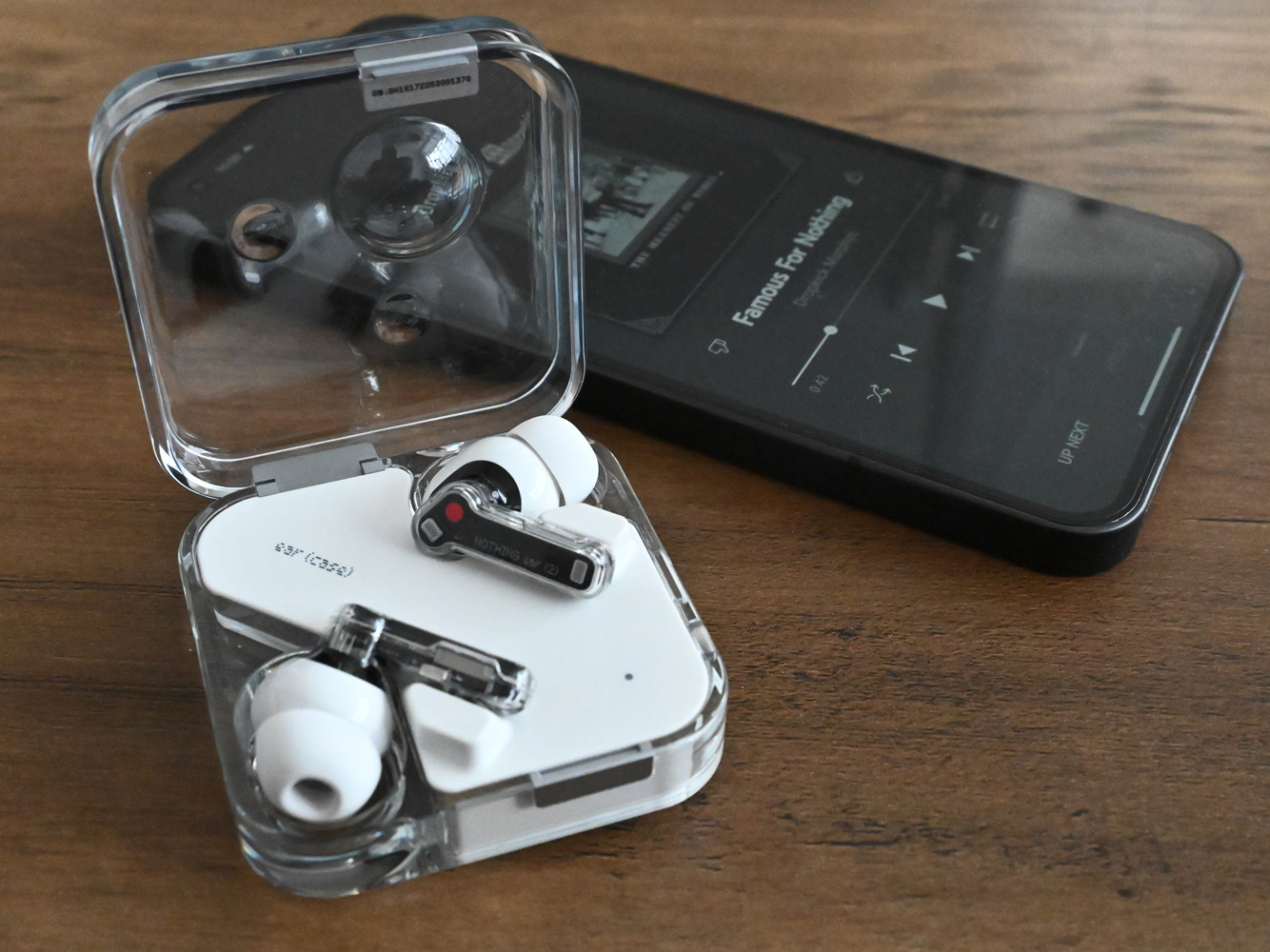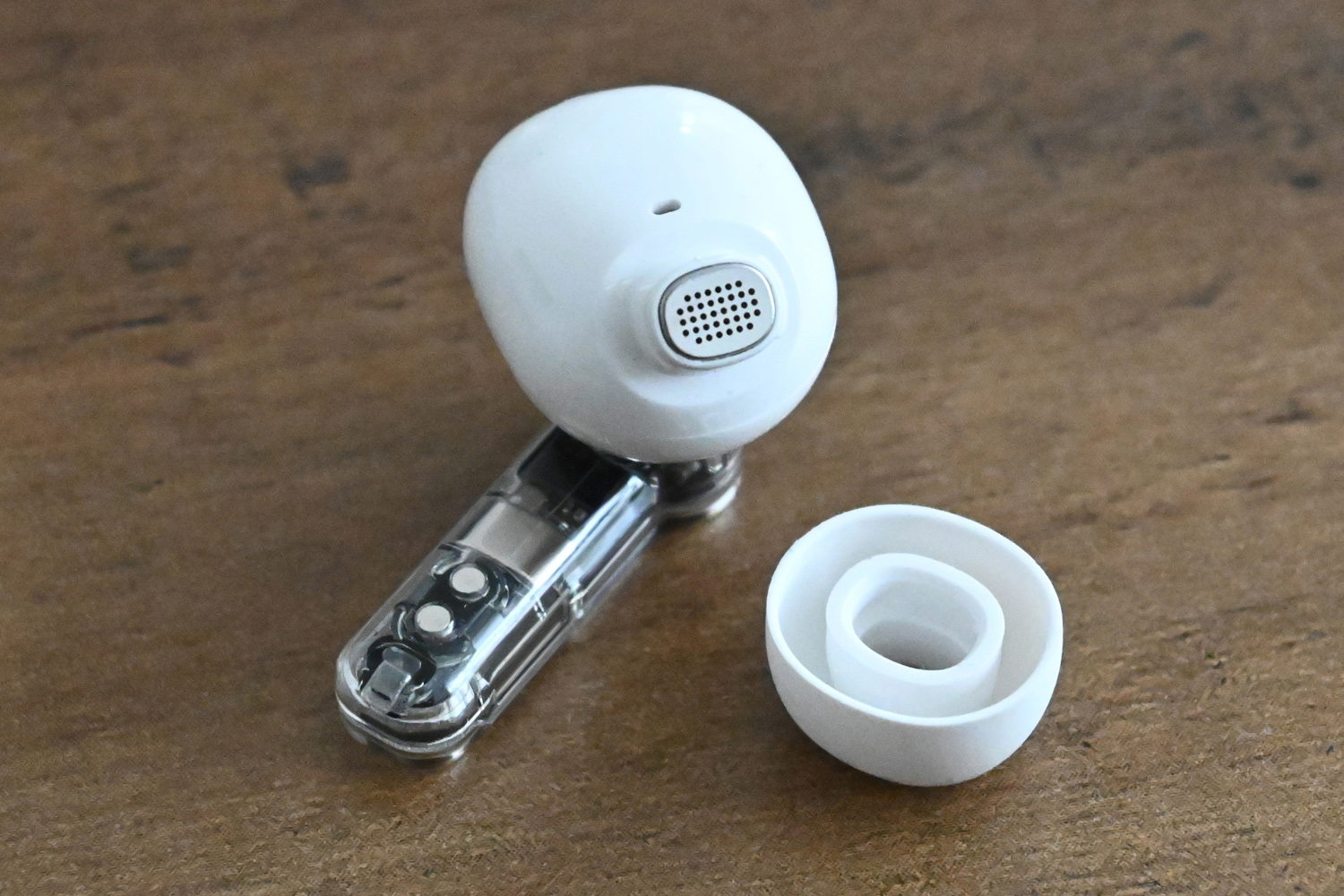 Ear 2's 11.6mm dynamic drivers are the same size as the ones found in Ear 1, but Nothing has added stronger magnets, widened the driver opening to reduce damping, and added extra venting to give them more air to push around. The sound signature has also been completely retuned, based on customer feedback.
Even from our first listen, it was clear Nothing has managed to draw out a lot more detail this time around. These are still very fun and energetic 'buds, with a frequency curve designed to please the majority, but there's added clarity and a better managed high-end that was missing from Nothing's first attempt. Some might find the upper end of the frequency range a little too crisp, and it can lean into sharp territory at higher volumes: the brass on Public Enemy's "Harder Than You Think" would slightly outshine Chuck D's vocals, until we dialled the treble back through the companion app.
Low-end is impactful, with a slightly boosted sub-bass giving rock and electronic tracks plenty of oomph without detracting from the rest of the mix. It avoids straying into boomy territory, and there's plenty of scope for tweaking based on how much thump you prefer. The soundstage also feels wider than before, giving instruments a greater sense of space. These aren't audiophile in-ears, but take more of a step in that direction than Ear 1.
Active noise cancellation also takes a step up this year. While its ability to silence the outside world still doesn't compete with rivals costing twice the price, the overall experience is far more even, and not easily caught out by louder noises or different frequencies. Passing cars are suitably shushed and commuting can be enjoyed without having to properly crank the volume. Muffling wind noise remains a struggle, but the feature feels as effective as we'd expect for the money. The transparency mode is also a lot more consistent now, and better able to amplify other people's speech.
Nothing Ear 2 verdict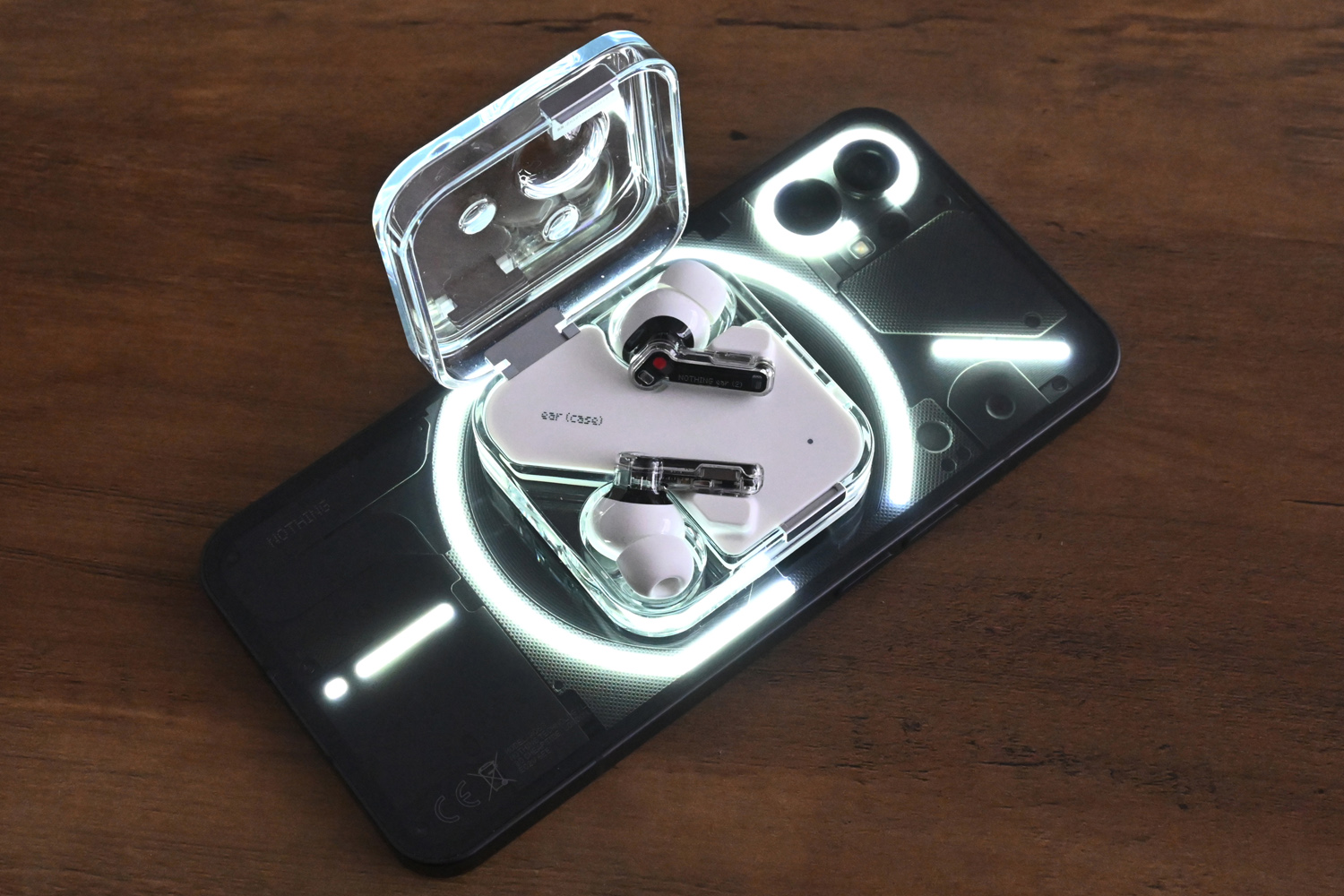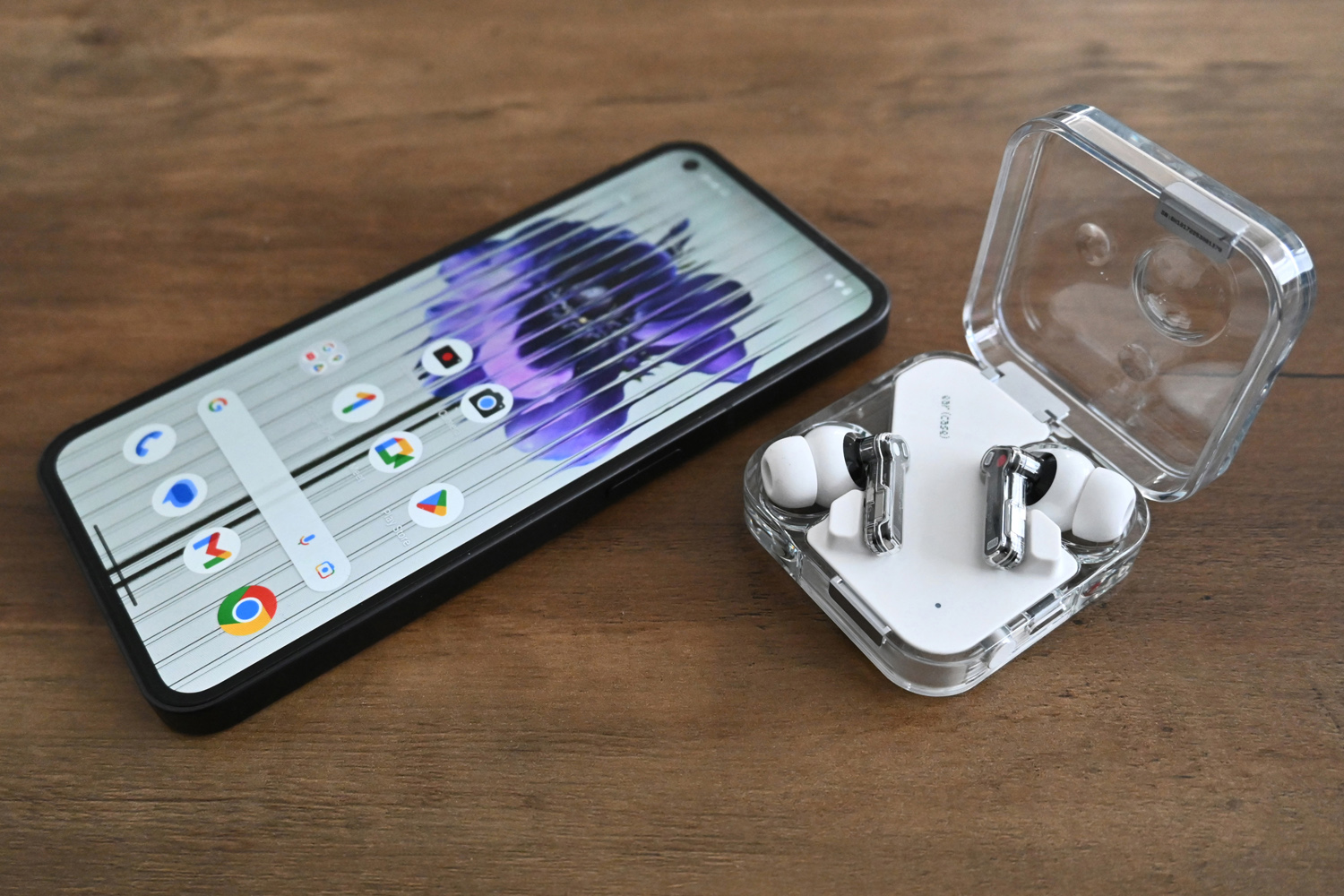 Nothing hasn't completely overhauled its first pair of second-gen earphones – but then it didn't really need to. Ear 1 was distinctive and feature-packed, so improving on its weaker aspects was a sensible move. Ear 2 delivers punchy audio, effective noise cancelling and decent enough battery life for the cash, and the more customisable software is sure to please fans who take their listening seriously.
Mainstream rivals like the Beats Studio Buds go without wireless charging, and while the Oppo Enco X2 and OnePlus Buds 2 Pro match it on features, they're a fair bit more expensive.
They have just as much design appeal as their predecessors, but Ear 2 now have the aural performance and feature list to match their asking price.
Stuff Says…
Delivers the sound quality and noise cancelling we expect for the cash – after some tweaking – while improving on the original in all the right places. And without losing what made it so visually distinctive.
Good Stuff
Energetic audio with hi-res codec support
Streamlined software adds lots of customisation
Smaller case made from higher quality materials
Bad Stuff
A bit treble-heavy out of the box
Personalised sound not always an improvement
Battery life still behind the competition
Nothing Ear 2 technical specifications
Drivers
11.65mm dynamic
ANC
Yes
Codec support
AAC, SBC, LDHC
Durability
IP54
Battery life
ANC on: 6 hours (buds) 18 hours (case)
ANC off: 8 hours (buds) 24 hours (case)