Skullcandy Crusher ANC 2 review: brings the boom
Crusher by name, Crusher by nature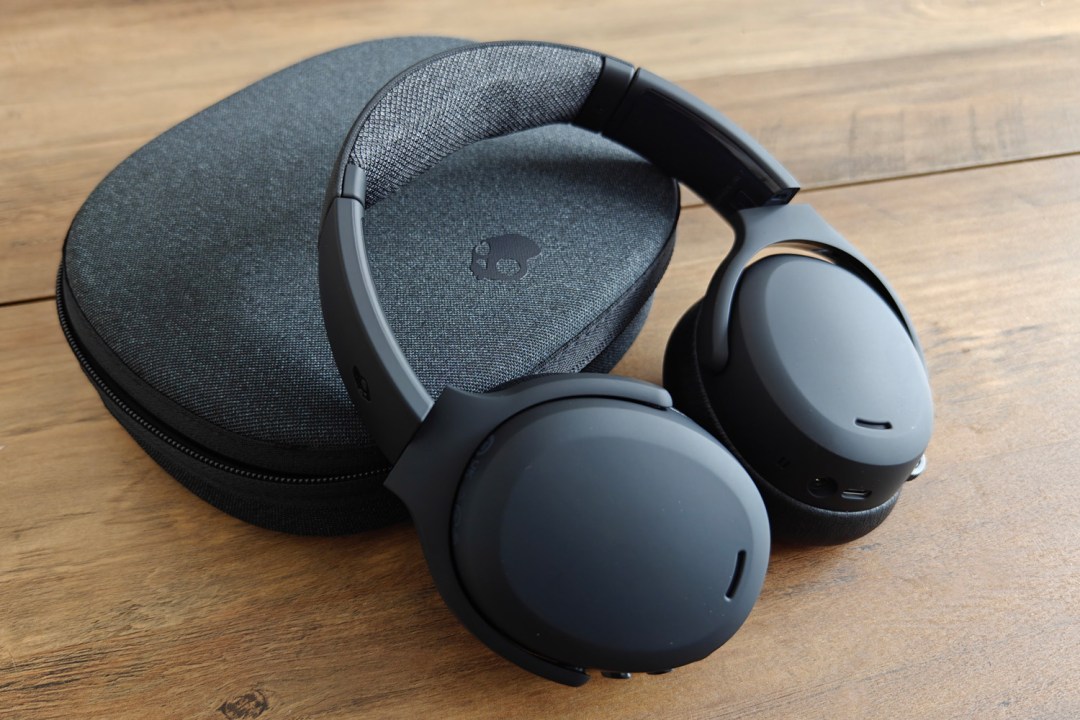 If there's one headphone maker that can feed an insatiable taste for bass, it's Skullcandy. The American audio firm is famous (or should that be infamous) for its unique adjustable bass slider cans, which proved such a hit on TikTok last year it couldn't keep them in stock long enough. They've never troubled the entries on our best headphones lists before – but that could be about to change.
The Crusher ANC XT 2 still has the low-end oomph to rearrange your brain, but are also packing worthwhile extras like active noise cancelling, multipoint pairing and personalised EQ profiles. At $200/£200 they're a fair bit less than our current crop of favourite over-ears, too. These headphones don't take themselves too seriously – but can they put a smile on our faces?
Design & build: feelin' fine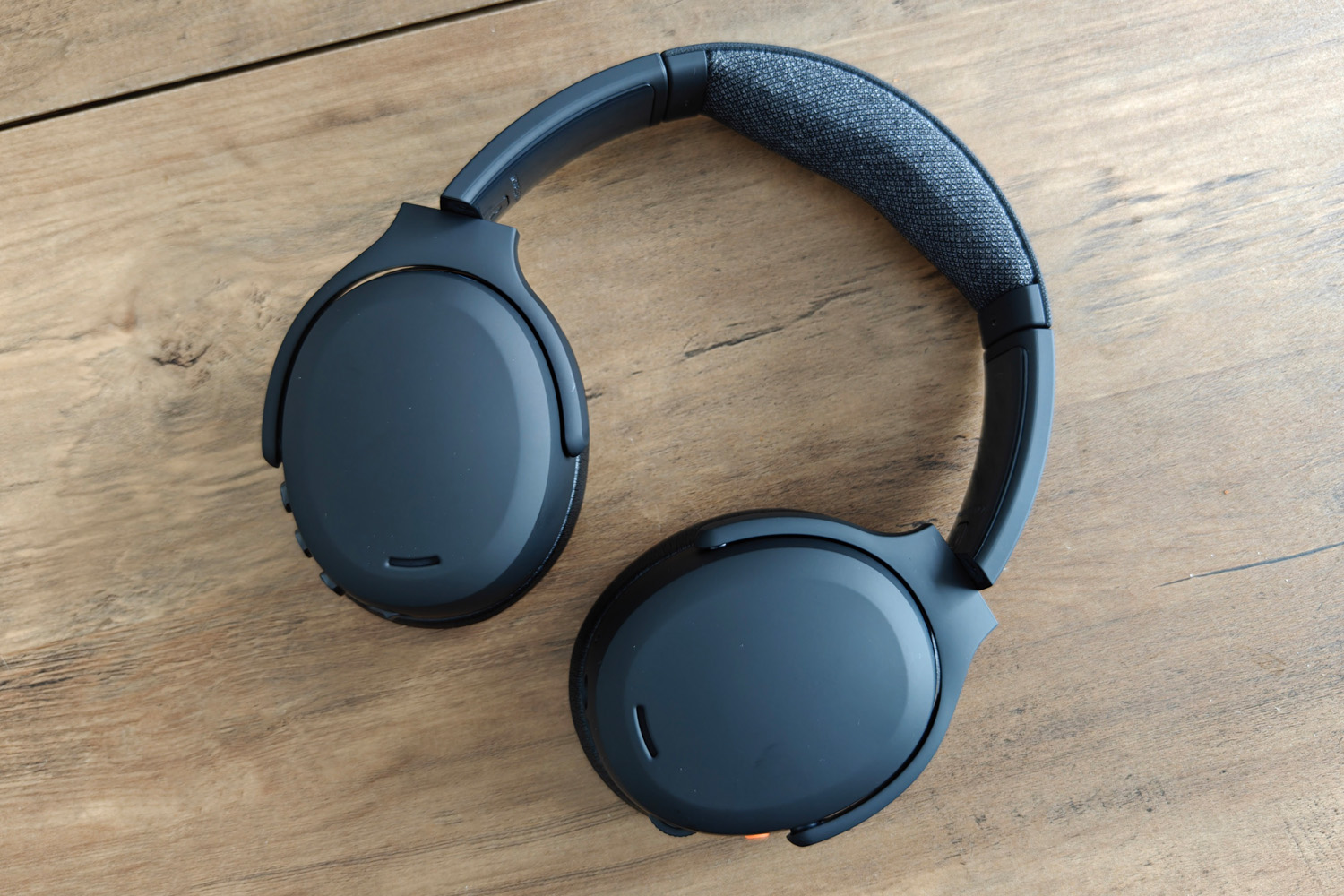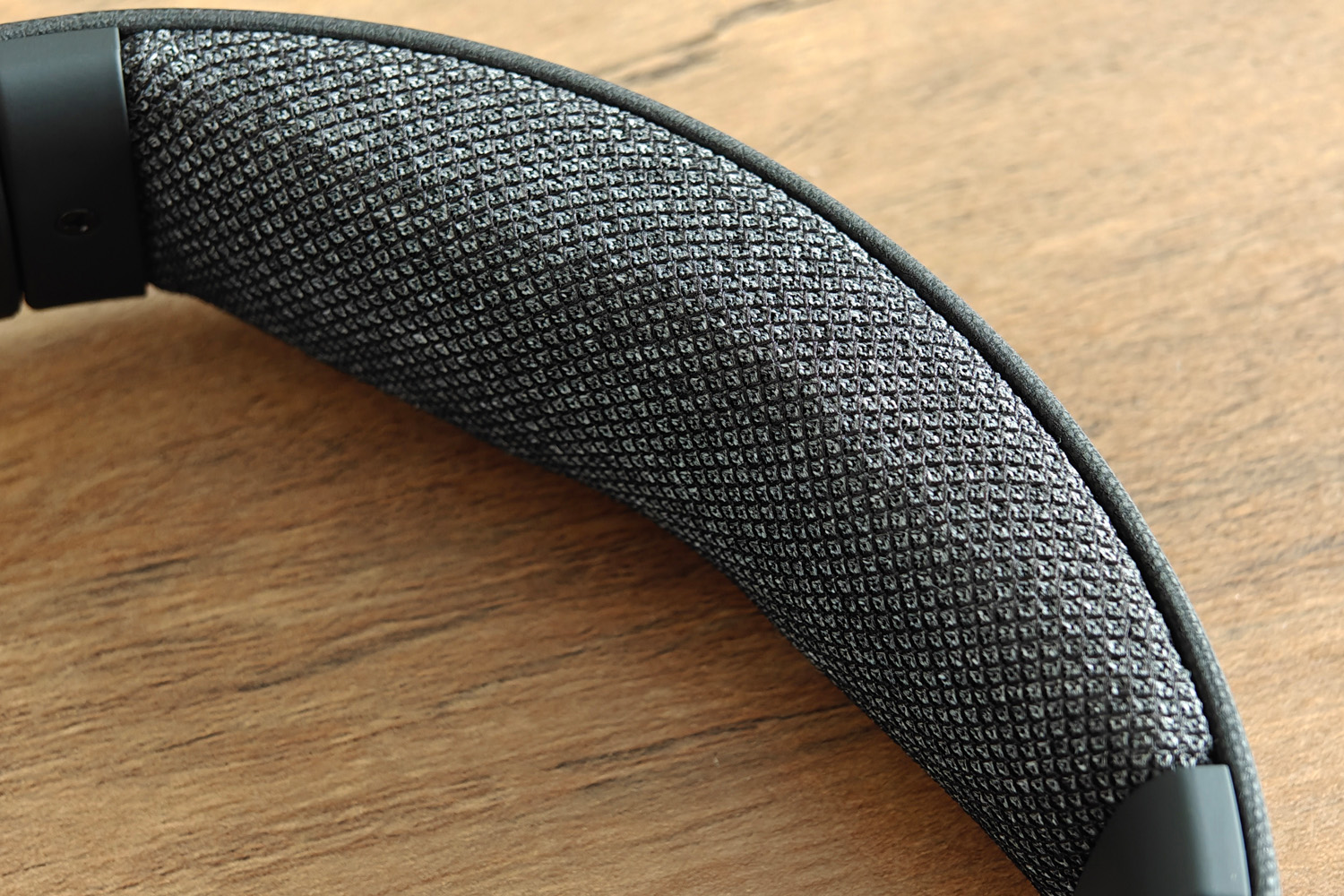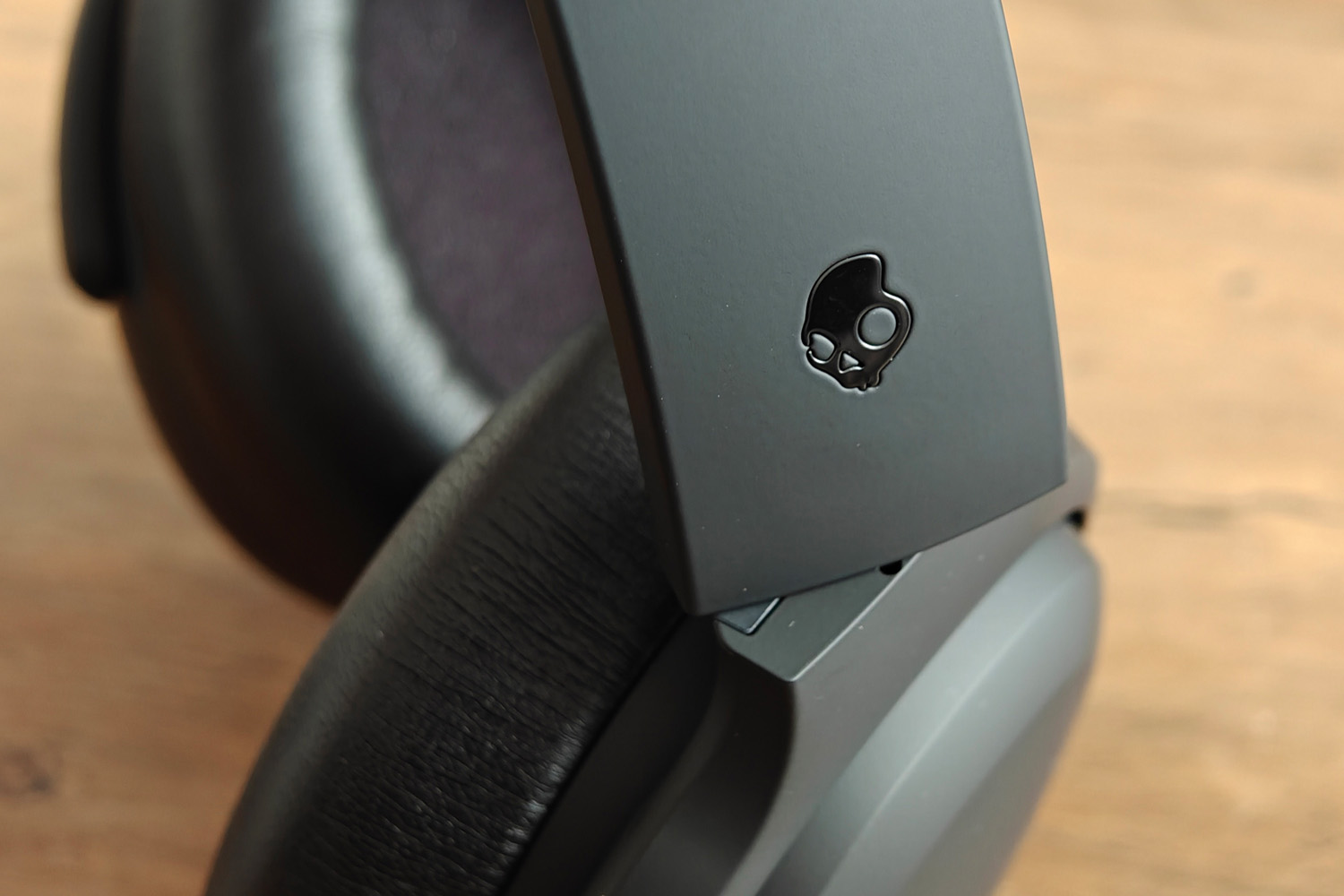 Skullcandy has brought a lot of different materials into play for the Crusher ANC 2. The outer ear cups are wrapped in soft-touch rubberised plastic, the headband is made of brushed metal, the ear cushions are covered in faux leather and the head cushion is comprised of woven fabric. Still, it's surprisingly cohesive and crucially none of it feels cheap.
Unlike some of Skullcandy's more out-there colour options, the Crusher ANC 2 goes for the subtle approach. It's almost entirely black, with branding limited to a subtle skull logo on each side of the headband. The only splash of colour is the distinctive orange power button on the left ear cup. That and the chunky buttons on each ear cup side, you could easily mistake it for any number of rival headphones.
The headband provides plenty of sizing adjustment, the ear cups pivot and there's ample padding on all the usual pressure points, so we had no major comfort complaints. The ear cups aren't the largest, though, so those with larger ears might need to tuck and squeeze their lugs inside for the best fit.
We like that the headphones fold down for transport, saving space when you're not wearing them. It's something high-end alternatives like the Sony WH-1000XM5, Bowers & Wilkins PX7 S2 and Sennheiser Momentum 4 can't manage. The hard shell carry case the headphones come stashed inside takes up more room in your bag, but keeps them free from scratches while in a bag, and keeps the USB-C power and 3.5mm audio cables close by. It's a useful inclusion that's just as subtly branded as the headphones themselves.
Features & battery life: long lifer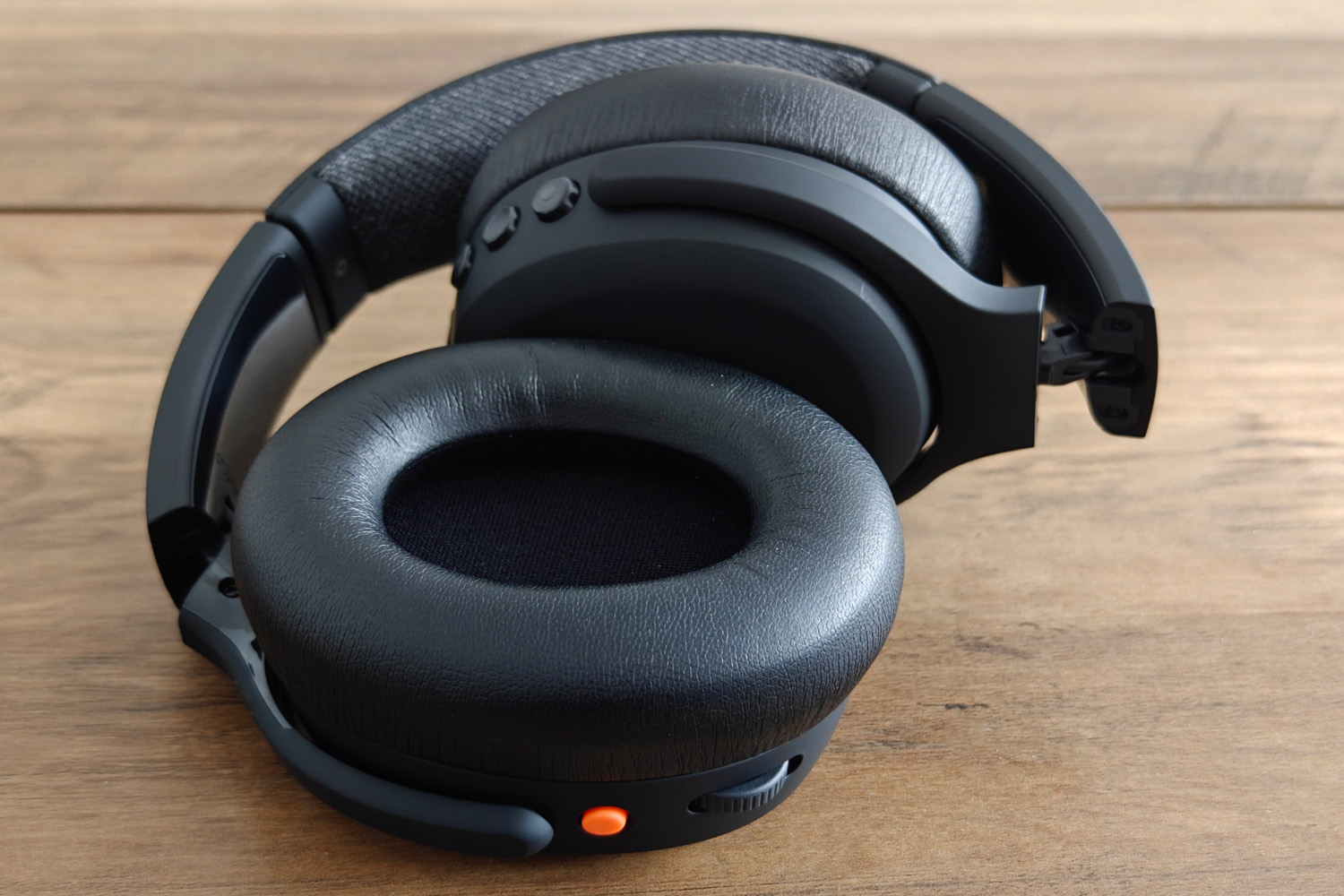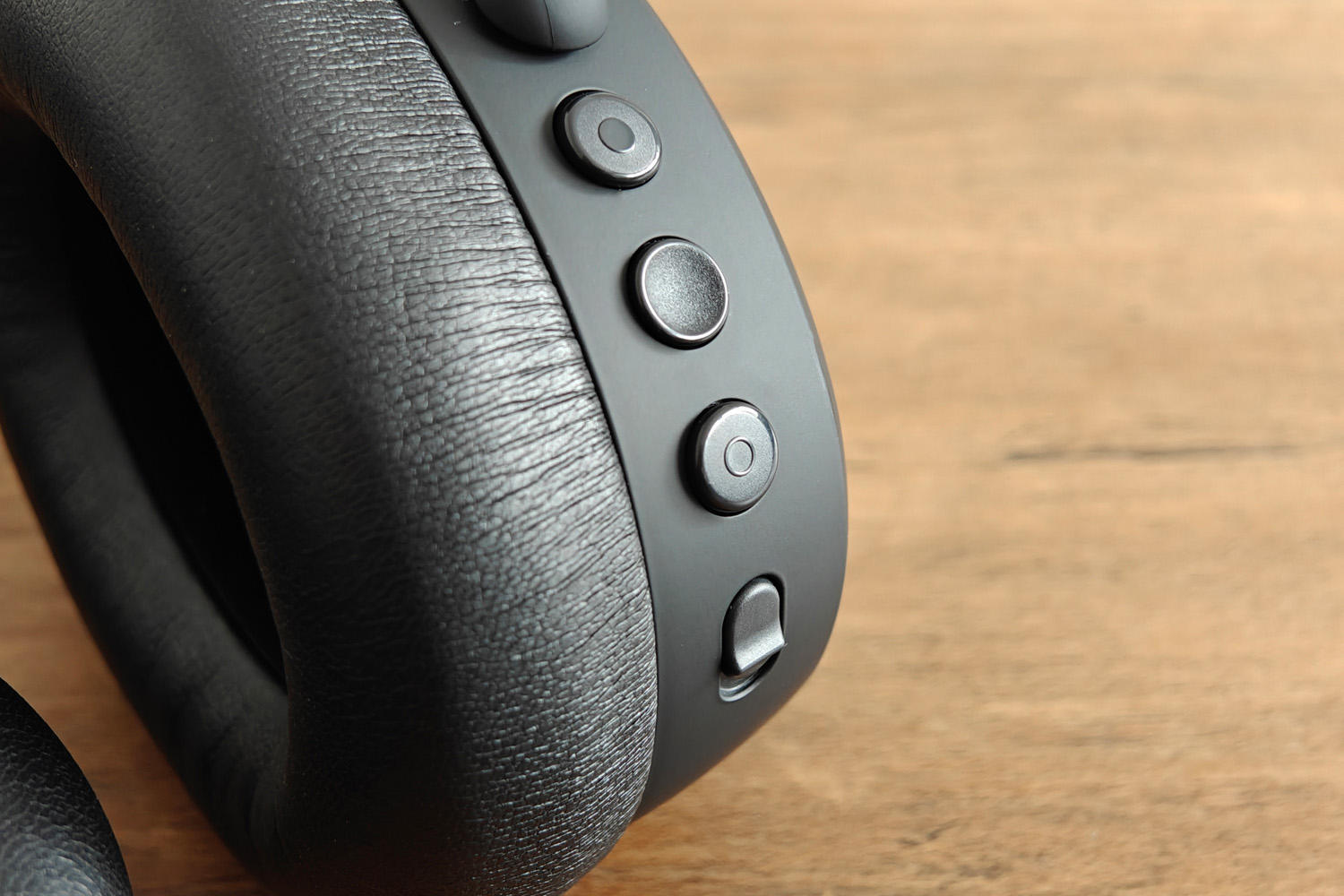 All the major playback controls can be found on the right earcup, with separate buttons for play/pause, volume up and volume down, plus a slider that toggles between three noise cancelling modes: ANC on, talkthrough and ANC off. The play button is recessed so it's easy to tell apart by touch alone.
We like how they can all be customised with double-press, triple-press and press-and-hold actions, including Spotify Tap to instantly return to your most recent playlist, or activate your phone's voice assistant. Skullcandy has its own voice controls, too: a quick "Hey Skullcandy, more Crusher" will add some extra oomph to the currently playing track – and possibly earn you a few quizzical looks if you do it in public.
The left ear cup holds the USB-C and 3.5mm ports, the power button and that all important Crusher bass control. It's a wheel now, not a slider, and can be pressed in to toggle between different strength levels – or held down to switch it off entirely. Unless you want your entire music collection to sound like you're standing directly next to a speaker stack at a music festival, we'd recommend leaving it off – but more on that further down.
An LED indicator around the power button incrementally changes from white to purple as you crank up the Crusher amount, and flashes red if you try to do the same while the feature is disabled. It doesn't stay on all the time, though, so is pretty stealthy.
There's no visual battery indicator, but that's not a big deal. A voice states the remaining percentage every time you power on the headphones, and should they be almost flat when you next go to use them, a ten minute trip to a plug socket is enough to add between three and four hours of extra playtime.
Battery life in general is excellent, getting very close to Skullcandy's estimated 50 hours of listening with ANC turned on. Disable noise cancelling and you can expect an extra nine or ten hours of juice, which is more than you'll get from rivals costing considerably more.
App & interface: take control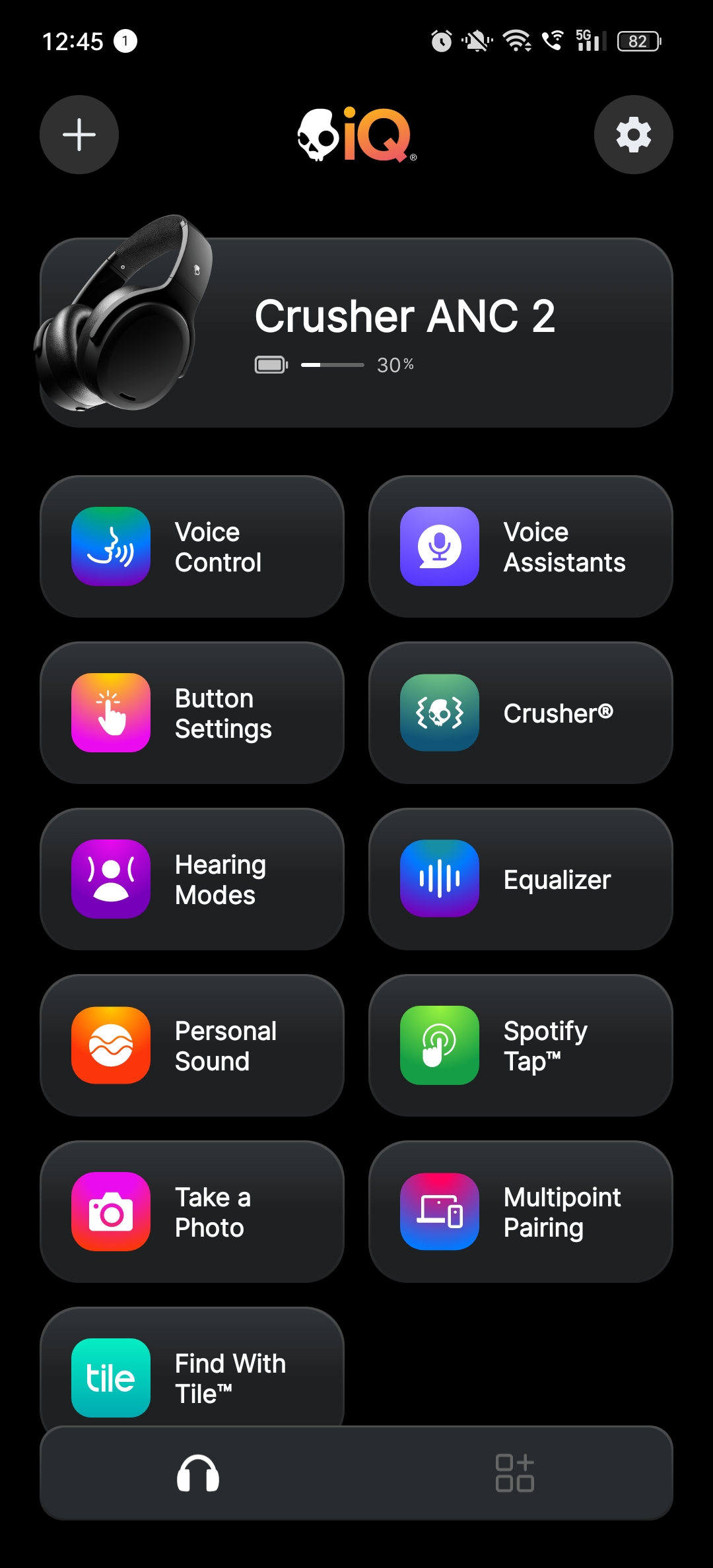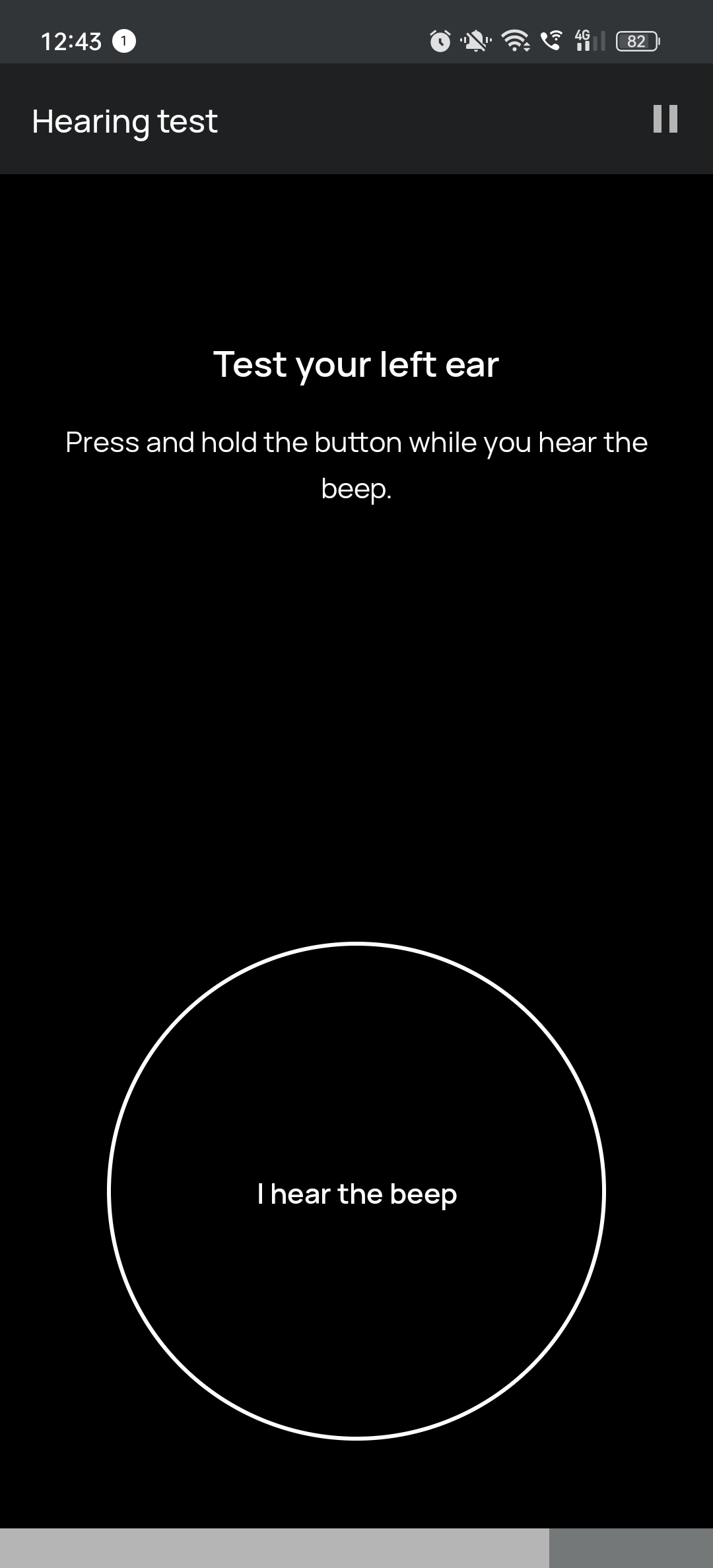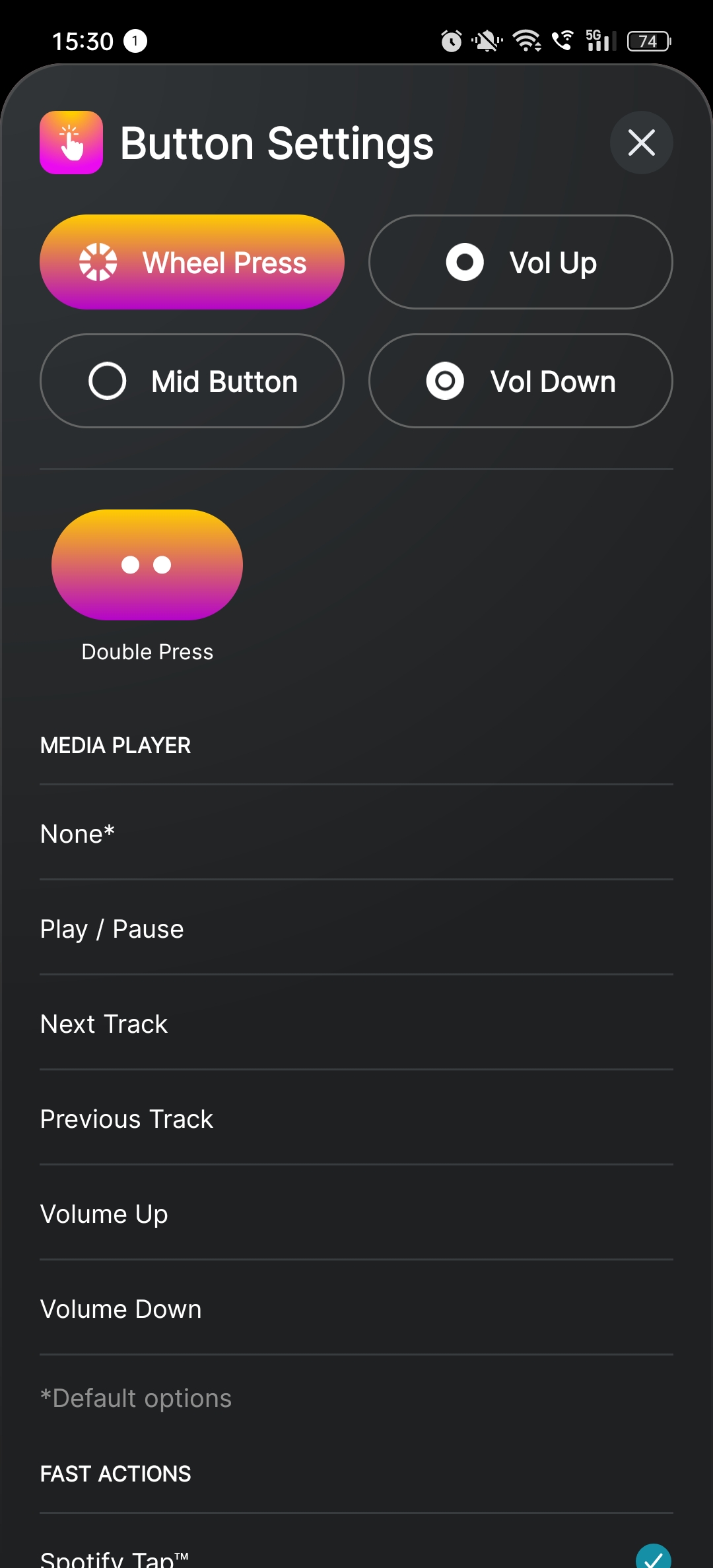 While the headphones are capable on their lonesome, you'll want to install the Skull iQ smartphone companion app to access its more advanced features. You can track down a misplaced pair using Find with Tile, set one of the button actions to trigger your phone's camera shutter, pick between different voice assistants (Siri for iPhone, Google Assistant for Android and Amazon Alexa), and customise the strength of the noise cancelling.
The equaliser is a bit limited, with just three presets: Music, Podcast and Movie. There's a fourth custom setting, but the five-band EQ isn't massively tweakable. We had better luck with the personalised hearing test, which uses tech borrowed from audio expert Mimi.
It takes five minutes, making you listen for a series of beeps while white noise plays underneath. You hold an onscreen button down when you hear them, and let go when you can't. This style of test is still a bit harsher than others we've tried that just rely on beeps, but the end result did boost high-end frequencies just enough to reveal a bit more detail in our test tracks.
Sound quality & noise cancelling: find the softer side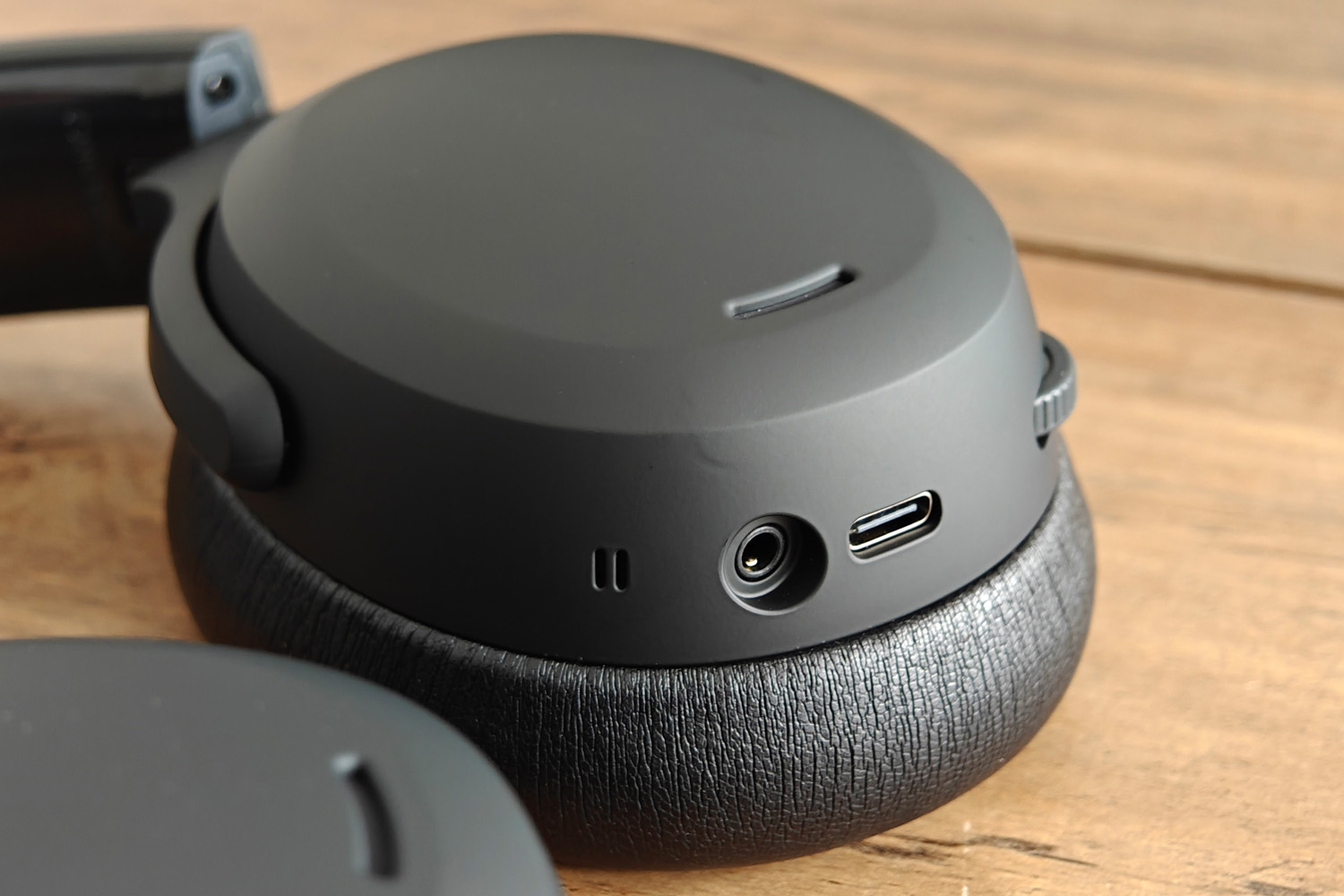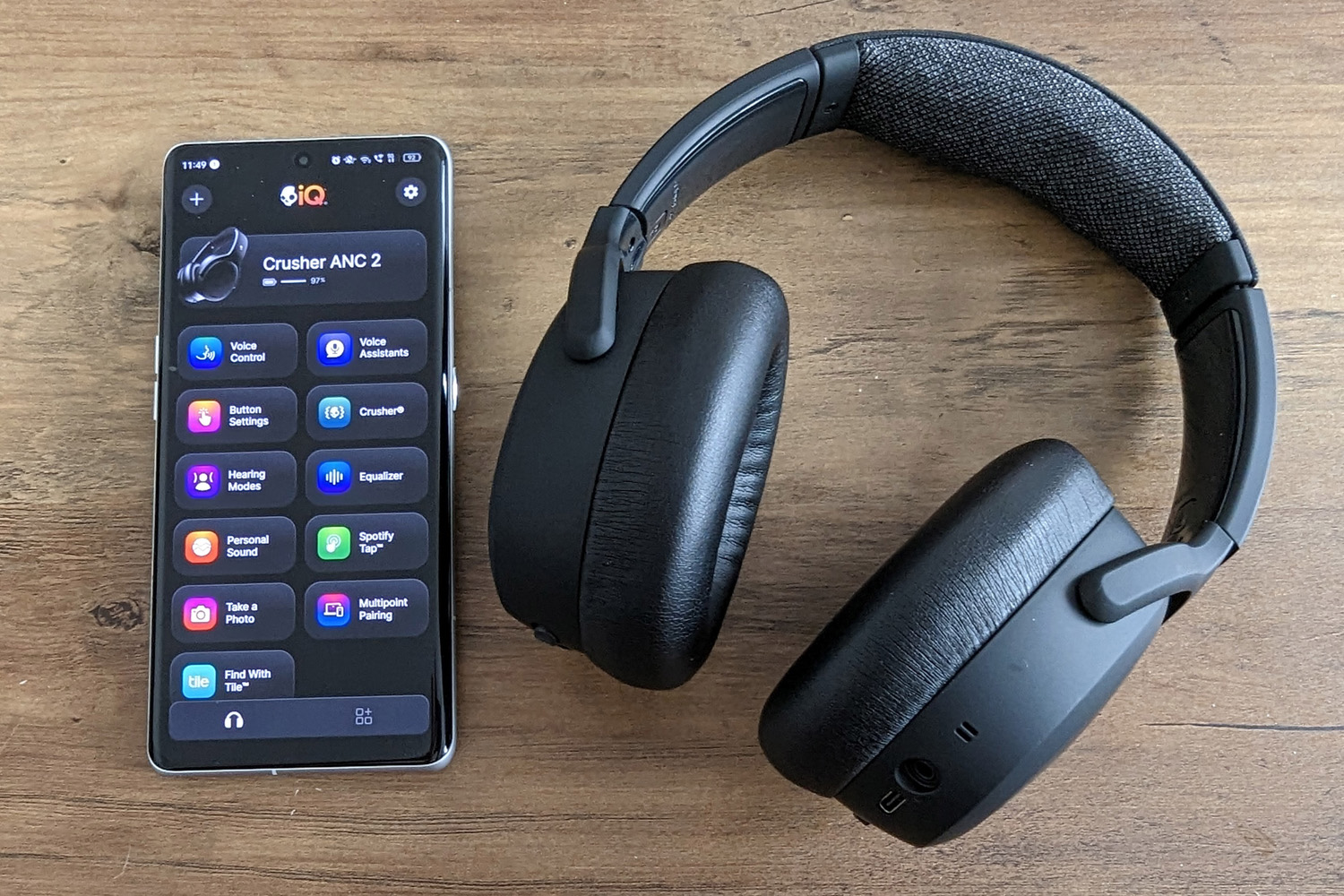 With the pillowy ear cushions already providing plenty of passive sound isolation, the Crusher's ANC modes do a decent job of silencing the outside world. They're a long way off class leaders like Sony or Bose, but you won't need to crank your tunes to painful volumes just to drown out a loud office environment. Podcasts are a tougher test than music, and we caught a bit more background chatter on a commuter train, but it was reasonably effective at stripping out the low-end grumble of the train itself.
The Crusher ANC 2 was never supposed to match a pair of audiophile headphones for clarity or balance, but with the extra bass fully engaged, we'd call them nigh-on unlistenable. Every kick drum on Pantera's Walk feels like you're being punched in the ear; any sub-bass subtleties in Notorious B.I.G.'s Hypnotised are completely lost, and fast EDM tracks become a droning mess. But hey, maybe headache-inducing rumble is what the kids are into right now.
Dial Crusher mode back to its lowest level and things dramatically improve; turn it off completely and these are a perfectly enjoyable listen for the cash. The sound profile is unquestionably energetic, with very crisp highs and deep, thumping lows. There's not a lot of precision in the upper mid-range, and the bass that remains still encroaches into the rest of the frequency range, but it avoids sounding muddy or muted. Some of our test tracks even benefited from a little extra oomph – but not many.
The Crusher ANC 2 has quite a tight and enclosed soundstage, which doesn't give instruments and vocals much room to breathe. Some tracks can feel a little crowded and clumsy as a result. Volume isn't in short supply, at least, and sometimes "loud and heavy" is preferable to "detailed yet quiet".
Skullcandy Crusher ANC 2 verdict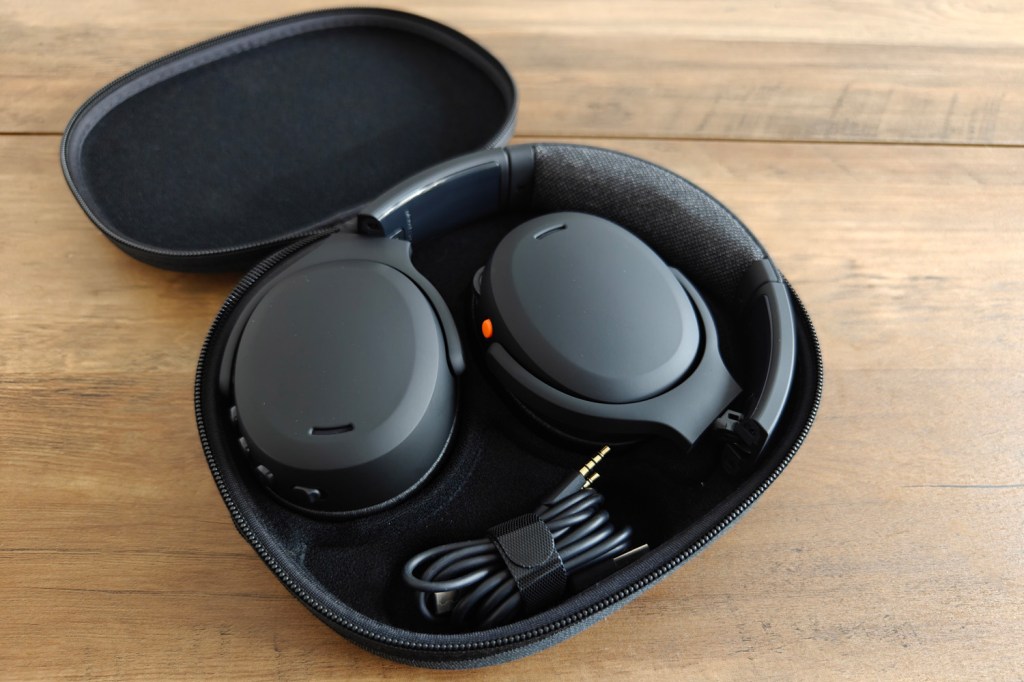 The Crusher ANC 2 absolutely lives up to its name. Dial the bass slider to the max and these are comically boomy, to the point we wouldn't want to listen for any length of time, let alone entire playlists. But switch it off and there's a lot left to like. They're well made, comfortable to wear, and last an impressive stretch between charges.
They're not for critical listening, but are tuned for maximum entertainment. Having the option to add a little extra low-end is nice every once in a while, and the companion app is fit to bursting with useful software extras. While a pair of previous-gen Sony WH-1000XM4s aren't hugely more expensive, and deliver both better noise cancelling and superior sound, they lack the Skullcandy's undeniable fun factor.
Stuff Says…
Head-rattling bass won't be for everyone – but there's a comfortable, fully-featured pair of headphones underneath the gimmics
Good Stuff
Lots of features, including effective ANC
Stil a fun listen without the extra bass
Long-lasting battery and quick charging
Bad Stuff
Bass slider can get stupidly boomy
Audiophiles shoud look elsewhere
Skullcandy Crusher ANC 2 technical specifications
| | |
| --- | --- |
| Drivers | Not stated |
| ANC | Yes |
| Bluetooth version | 5.2 |
| Codec support | SBC, AAC |
| Durability | No IP rating |
| Battery life | 50 hours (ANC on), 60 hours (ANC off) |
| Dimensions | Not stated |