Ultimate Ears Fits review: break the mould
A warm ear is a happy ear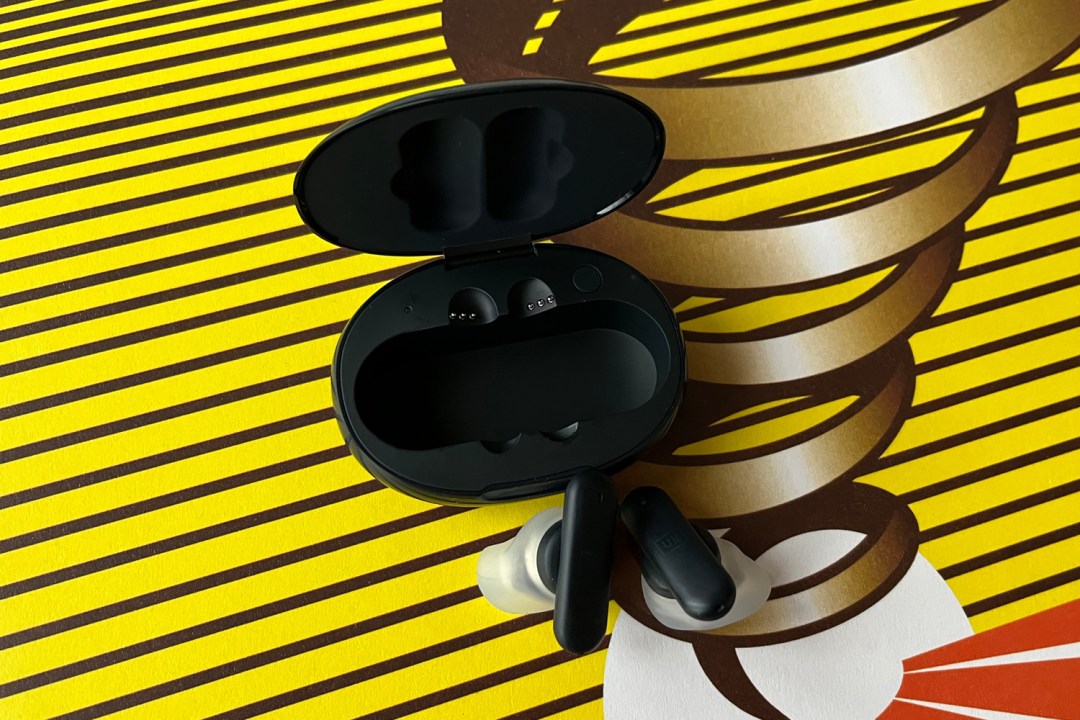 The Ultimate Ears Fits are – hey! – designed to fit you more accurately than the basic silicone tips bundled with most true wireless in-ears, by moulding their eartips to fit your ears specifically.
A custom fit is usually pretty pricey – I had a suit made once, and I'm still paying for it. So if UE is promising a pair of earphones made specifically for my ears, but isn't charging outlandish money, I'm as interested as anyone. Can they? Do they? And does it make any difference?
Design and build: all the looks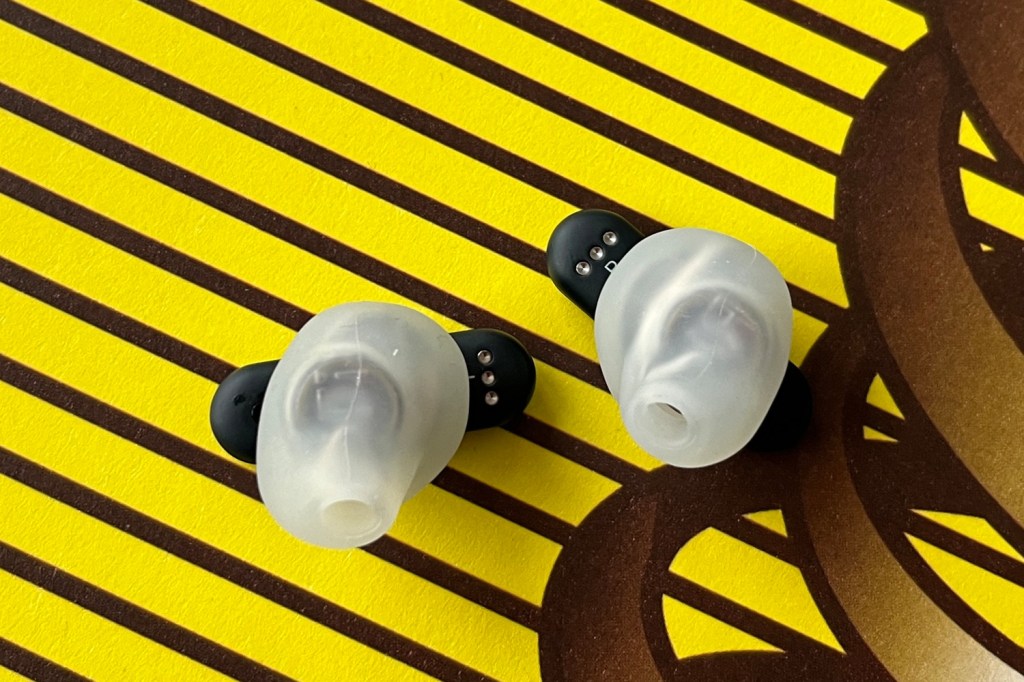 With one notable exception, the Ultimate Ears Fits are designed just like any other pair of true wireless in-ear headphones. They're fundamentally of the 'twist to fit' type, but also feature a lozenge- or bar-shaped body that sits across a lot of the ear. 'Mildly interesting' counts for a lot where the design of products like this is concerned, and the Fits are more individual-looking than most. The same can't be said for the charging case – but then that's unlikely to be a big factor in your purchasing decision.
Build quality is perfectly acceptable – the materials used here don't feel anything special, but at the same time they're all slotted, glued or otherwise assembled confidently. At 7g each the earbuds are far from the lightest around – but as we shall see, Ultimate Ears has gone to significant lengths to make sure that relative weight isn't an issue. 
You can choose one of a few quite racily named finishes. What you might think is 'black' is, in fact, 'eclipse', while 'white' turns out to be 'cloud' and 'purple' is 'dawn'. Obvs.
Features: light 'em up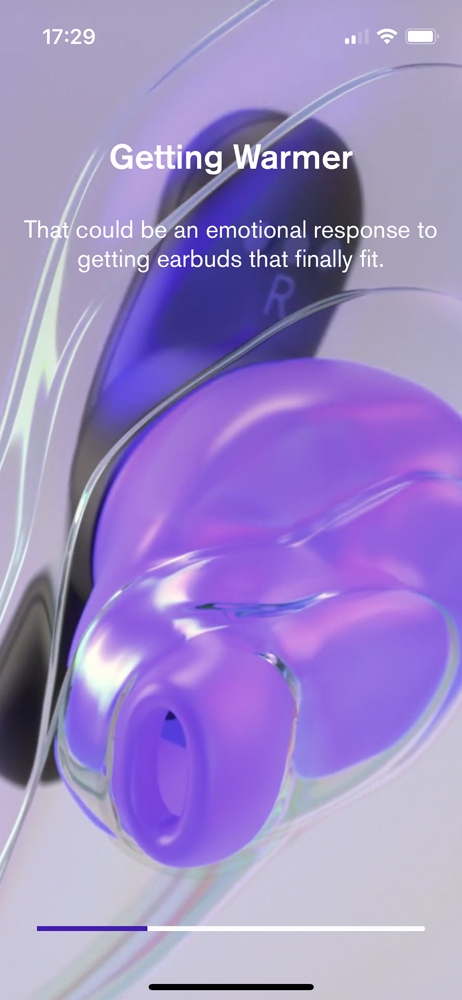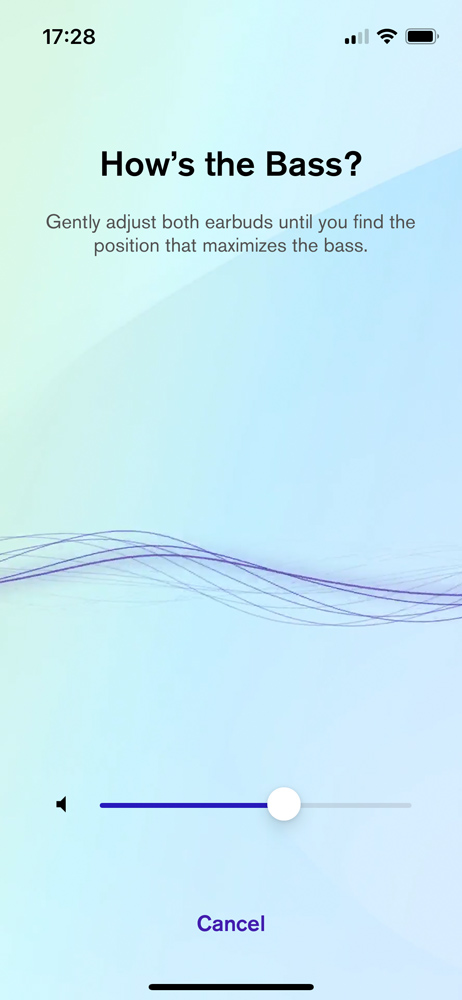 The Ultimate Ears Fits use Bluetooth 5.0 for wireless connectivity, and are compatible with SBC, AAC and aptX codecs. Once audio information is on board, it's delivered to your ears by a pair of 10mm full-range dynamic drivers – Ultimate Ears is claiming the usual 20Hz – 20kHz frequency response.
Battery life is a respectable, though entirely unremarkable, eight hours from the earbuds themselves, with around 2.5 further charges stored in the ovoid charging case. Expect around 28 hours of power, all in, before you need recourse to charging via USB-C. Ten minutes or so on the power should be good for another hour of playback.
So far, so competitive. A moisture-resistance rating of IPX3 is nothing special, mind you – pretty much every price-comparable rival can do a bit better where sweat- and water-based peril are concerned.
But it's safe to say no rival, at any price, can offer the sort of specific fit the Ultimate Ears provide. Insert the Fits into your ears and then the company's patented lightform tech uses LEDs to shape the tips to fit the specific shape of your ears. It only takes about a minute, it only makes your ears moderately warm (and thus freaks you out only a little) and there's no two ways about it: your bespoke pair of Fits will fit you more surely and securely than any off-the-shelf alternative. Ultimate Ears reckons the precision of the Fits fit means they offer a lot more passive noise isolation than is the norm – which is just as well, as there's no active noise-cancellation here.
Interface: a bit touchy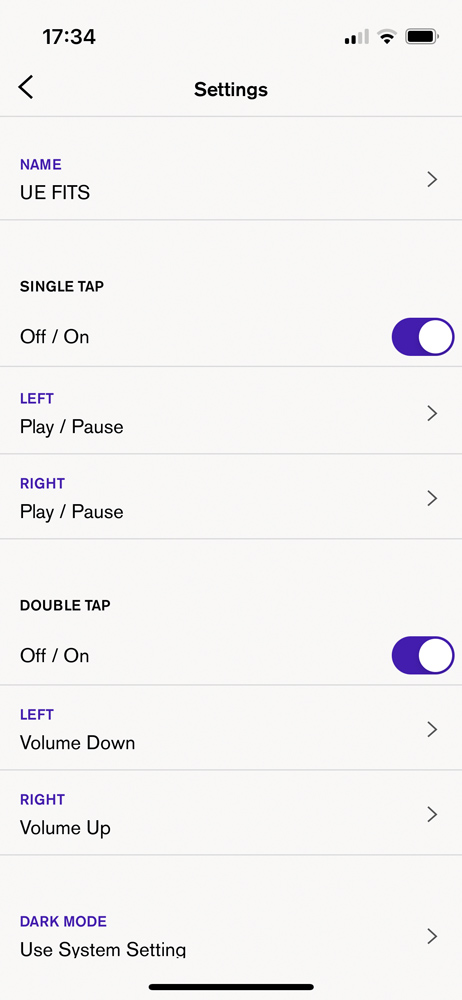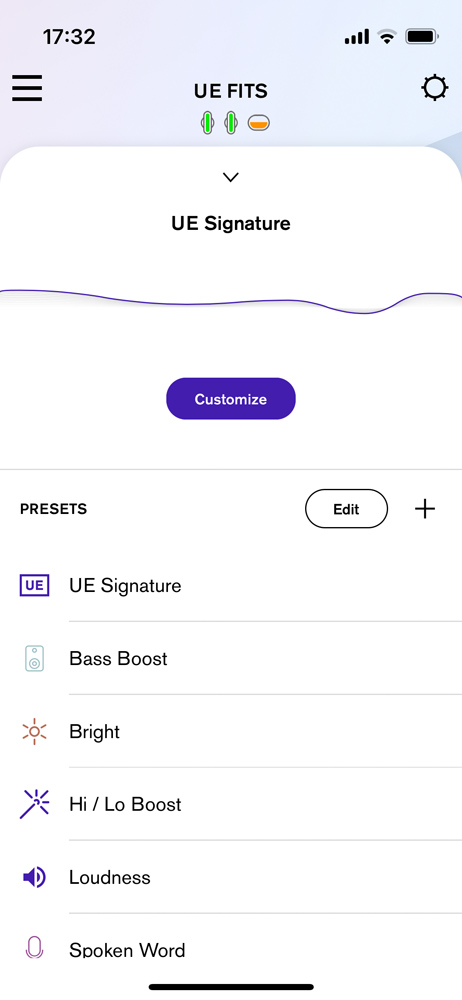 Waking the UE's lightform technology is done using the Ultimate Ears Fits app (free for Android and iOS). It's also good for building your own EQ settings or selecting one of the numerous EQ presets (weirdly, UE Signature is probably the least convincing), and for getting a numerical indication of the battery life remaining in the earbuds and in the charging case.
The app also lets you specify the function of the touch-control of each earbud. Using a single or double tap on each side should be enough to allow you cover off playback, volume and skipping tracks – the capacitive touch-surface proves reliable and responsive.
Performance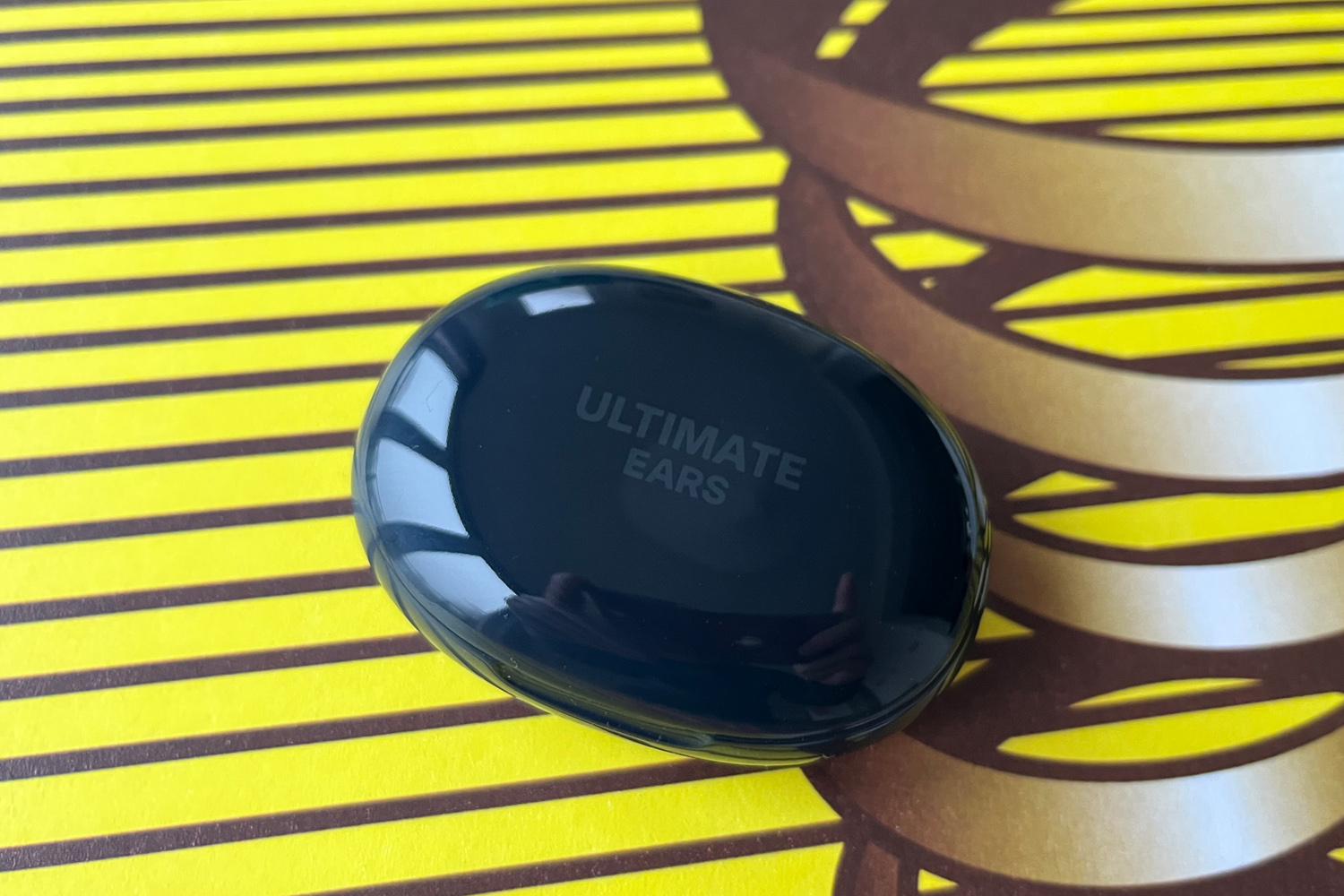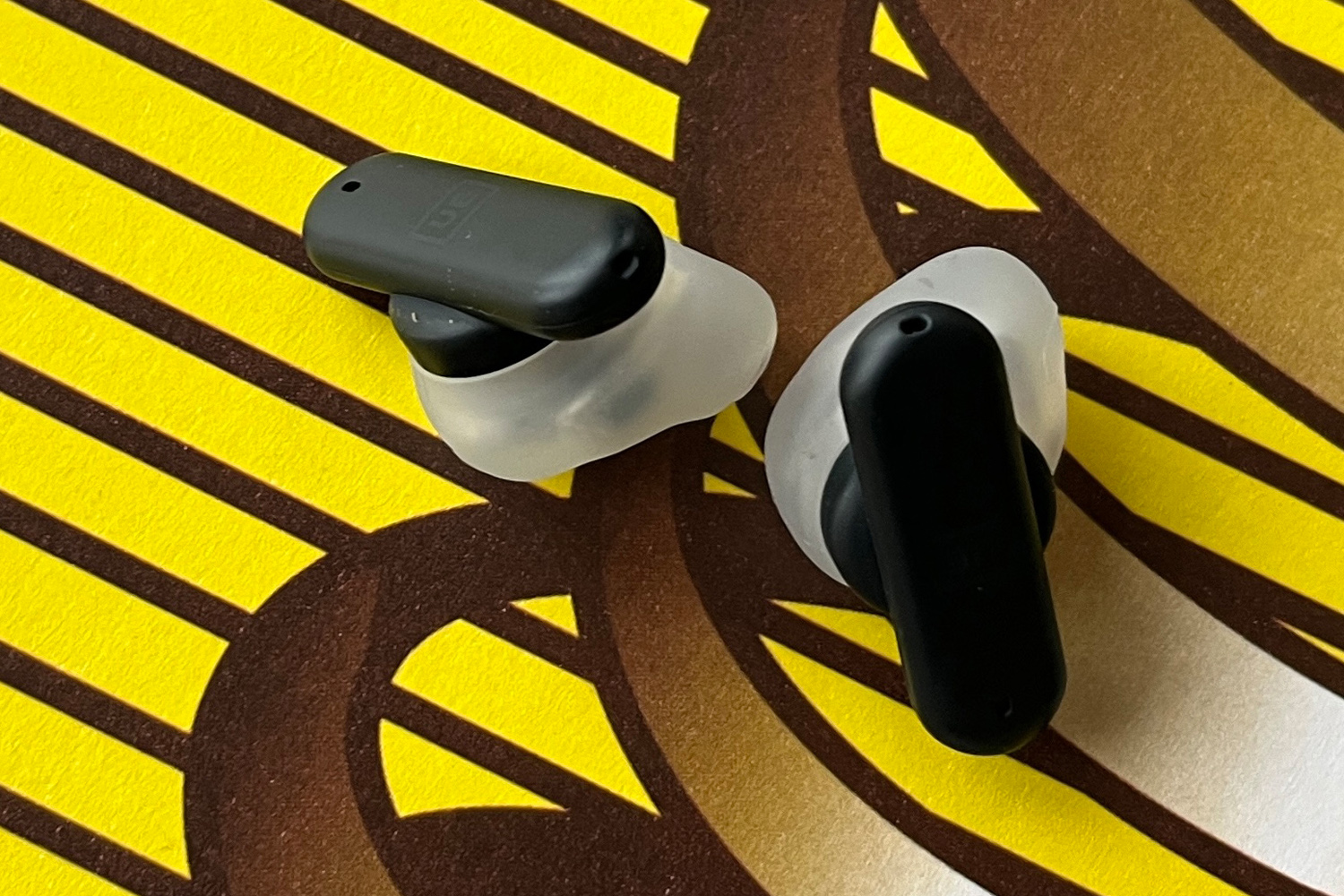 Before we get to the way the Fits sound, it's worth confirming that the way they fit not only makes them a great option for the more active wearer, but it makes the lack of active noise-cancellation much less of an issue than you might imagine. The accuracy of their fit provides better noise isolation than some alternatives with an active system.
So now you're free from external distractions, you're able to enjoy the very many positives to the way the Fits sound. Using an aptX Bluetooth connection to a Nothing Phone (1) and with a TIDAL file of Belle & Sebastian's Nobody's Empire playing, their energetic and upfront nature is immediately obvious.
Being sonically vivid and punchy is all well and good, of course, but it's a bit pointless without proper control – but happily the Fits manage to keep their enthusiasm on a tight leash. They're never too far from kicking right off, but always stop short of getting unruly or carried away with themselves. Low frequencies have plenty of presence, but they have enough discipline to make sure they stay in their lane and don't swamp the less muscular aspects of the recording. It helps that the Ultimate Ears extract and retain plenty of detail, and generate a nice wide soundstage on which to lay everything out – so even when they really get on a charge, there's enough space to the presentation to make even more complex stuff easy to follow.
Midrange fidelity is good, with plenty of fine detail allowing the mannered and dispassionate vocal to contrast nicely with the fervent backing singers. There's just about enough crunch and shine to the top of the frequency range, too, even if it seems just a little rounded off in ultimate terms. But integration from the bottom to the top is smooth and convincing, and the level of bass control means rhythms are expressed confidently.
About the only area where the Fits are completely assured is in the dynamic distance between quiet and LOUD that's apparent in plenty of recordings of all types. The Ultimate Ears don't really do quiet, you see, and so they don't really leave themselves anywhere to go when a band steams into their final chorus. Everything that happens, happens at a fairly consistent level – and the lack of dynamic space means the Fits can sound slightly lacking in variation.
Ultimate Ears Fits verdict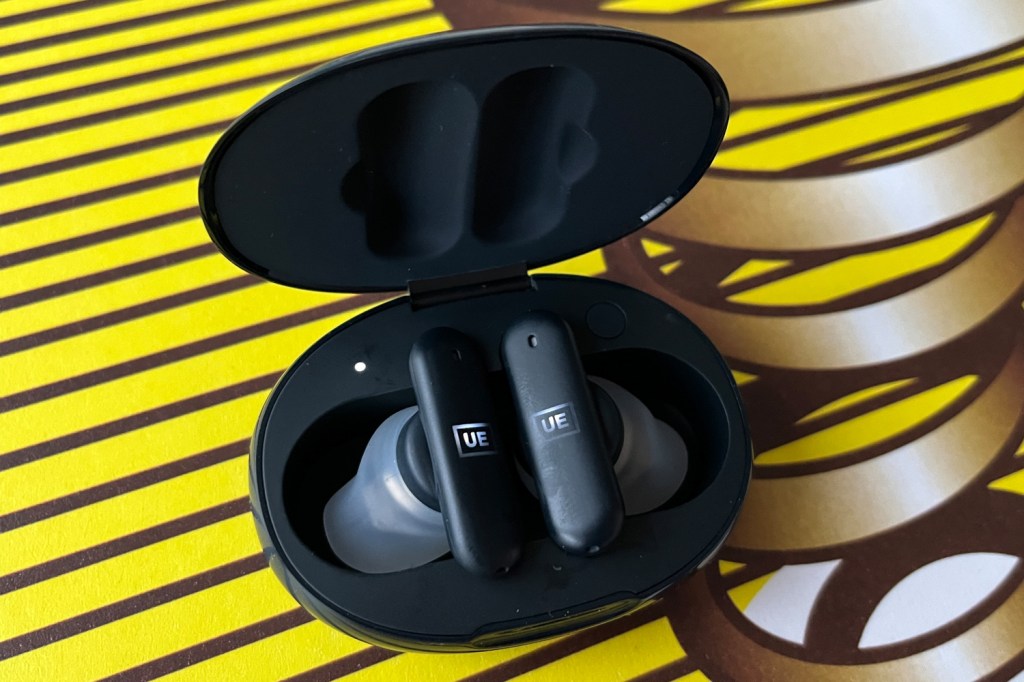 There's plenty more to the Ultimate Ears Fits than novelty value. Let them warm your ears for a minute or so and no other pair of true wireless earbuds is going to feel quite right – and once they've shaped themselves, they get pretty much everything right where audio reproduction is concerned.
As long as you like your earbuds to sound big and confident in every circumstance, anyway.
Stuff Says…
Made-to-measure earbuds at an off-the-peg price? Yes please.
Good Stuff
Precise, perfect fit
Punchy, detailed and energetic sound
Useful app and reliable touch controls
Bad Stuff
Could sound more dynamic
No multipoint pairing
Wireless charging and/or voice control would be nice