Best Kindle 2023: which Amazon e-reader is right for you?
We've tested every Amazon e-reader to recommend the very best Kindle for every bookworm and budget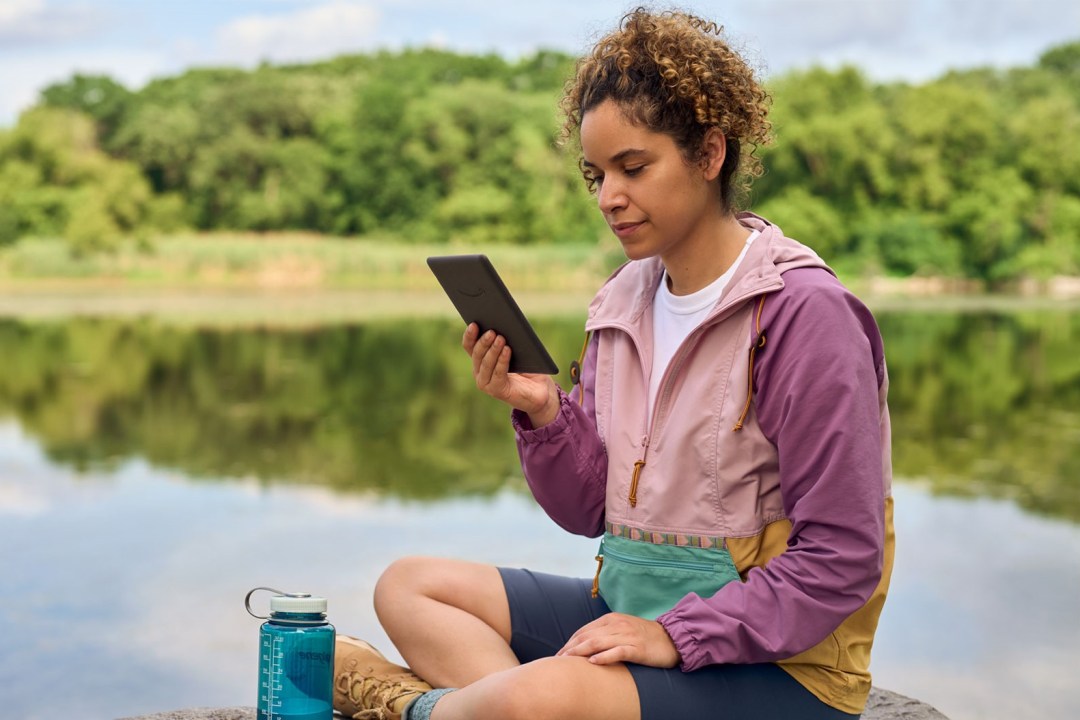 Looking for the best Kindle? We don't blame you. Amazon's Kindle devices are the most popular e-readers around for a reason with a great selection of titles to boot. Over the years, they've become incredibly good at replicating the experience of reading a book on their digital screens, with the benefit of the electronic format being that you can access an entire library on a single, highly portable gadget.
They also make reading cheaper and ebooks are more environmentally friendly than that pile of paperbacks you've been nursing, so e-readers have an awful lot going for them. The only real issue is deciding which Kindle to buy – but we can help with that.
There are now three base Kindle models to choose from and each one does something a bit different, so read on as we reveal the best Kindle to buy for most people and help you find the Amazon e-reader that's right for you.
---
The best entry-level Kindle
Amazon Kindle (2022)
If your recipient's bookshelf is starting to creak, perhaps they'd appreciate a lighter way in which to indulge in bookwormery. Updated for 2022, Amazon's entry-level Kindle might not might be its flashiest e-reader, but for a lot of people it's all they'll need.
The latest model has a 300ppi display, up from 167ppi on the previous model, while storage has been doubled to 16GB and the battery lasts even longer. The Kindle mimics real life analogue books with a glare-free, paper-like display, and an extended battery life can last up to six weeks on a single charge.
---
The best Kindle in 2023 to buy for most people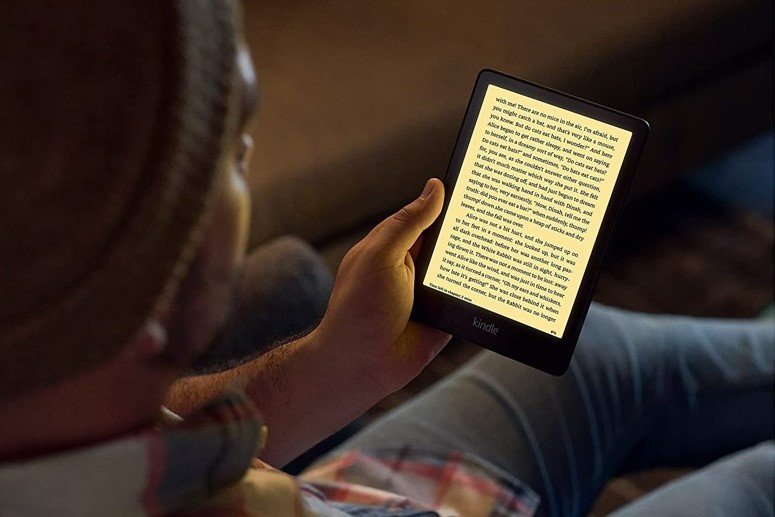 Amazon Kindle Paperwhite (2021, 11th gen)
The Kindle Paperwhite is arguably the definitive Kindle, with a classic design and feature set that should suit most people – especially as the 2021 model comes with a number of upgrades.
These are headlined by the addition of an adjustable warm light and USB-C charging while splashing out for the fancier Kindle Paperwhite Signature Edition gets you more memory (32GB vs 8GB), wireless charging, an auto-adjusting front light, and comes without ads as standard.
Both still have a curvy soft-touch back like earlier Paperwhites, but they now offer a larger 6.8-inch display for significantly slimmed down bezels and a more refined overall look.
This is the Kindle avid readers should pick, as that screen is ultra-sharp at 300ppi, making text look every bit as sharp as it does on the physical page. It's also where the Kindle line-up starts being able to go for a splash, with all versions of the Paperwhite being waterproof up to the IPX8 lab standard.
---
The best Kindle to buy when money is no object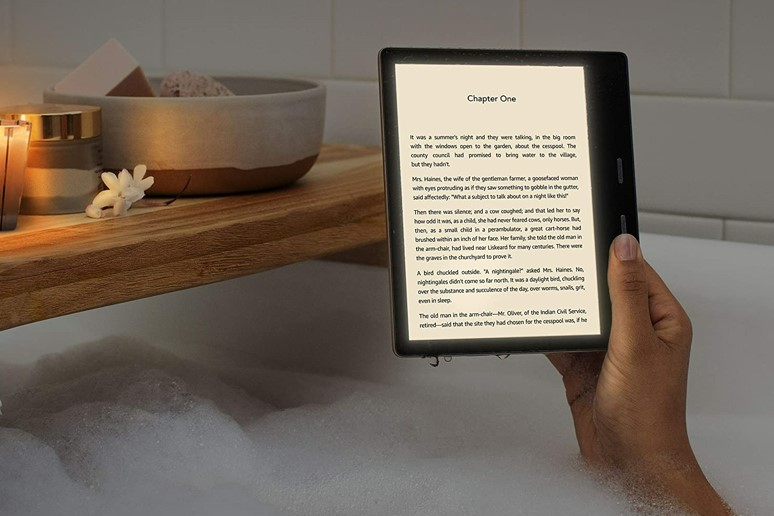 Amazon Kindle Oasis (2019, 10th gen)
Just like a good bubble bath, the Kindle Oasis is all about luxury and the latest version was released in 2019.
Its body trims down to a MacBook Air-like 3.4mm thin at one end, leaving the other end to act as a comfy handgrip. The screen has stretched to an even larger 7-inch size, so you can fit more words on a page. And as there's no annoying Kindle logo on the front, it works for lefties and righties equally. Just flip it around.
It was the first Kindle to be given the full IPX8 waterproof treatment and features ambient light tech so you won't have to keep tweaking the brightness, as well as page-turning buttons so your fingers can properly chillax. To accentuate all these totally unnecessary but absolute awesome features, there's a lovely real leather case that fills in the wedge on the back.
Available in merlot, walnut and black, there's something terribly classy about the Oasis wrapped in its formal wear, so this is also the Kindle design-conscious readers should probably plump for. Put simply, it's the Aston Martin of e-readers. Buy it if you can.
The best Kindle to buy for notetakers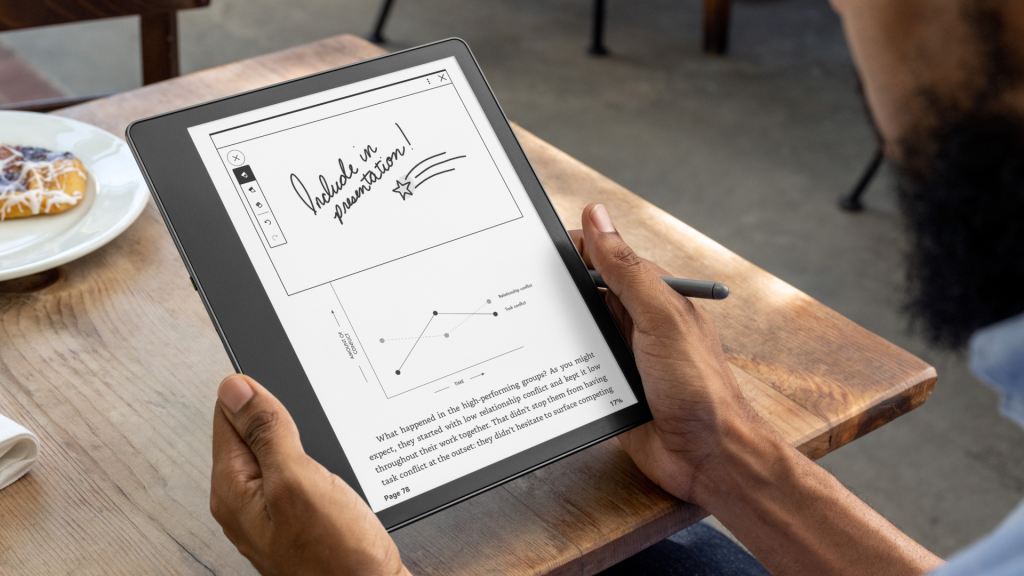 Amazon Kindle Scribe
The Kindle Scribe is a brand new Kindle category for Amazon, thanks to its special ability — namely, a screen that's capable of being doodled and written on, thanks to an included stylus Pen.
With a 10.2-inch, 300ppi display, it's got all the clarity you need for comfortable reading, but it's the stylus powers that really make it stand out. Promising to recreate the feeling of jotting down notes on actual pen and paper, it's clearly aimed at serial notetakers and annotators. If you're the type of person to jot down notes on work documents and revision material (or simply enjoy supplementing your reading with notes and reminders), then this is clearly the only Kindle device that should be top of your list.
The stylus itself can magnetically attach to the main body of the Scribe for easy storage, and it's a passive affair too, which means it'll never need charging. Huzzah! At just 5.8mm-thin, the Scribe is svelte enough to pop into even the slimmest of bags, and there's also a dedicated notebook app for jotting down ideas and thoughts outside of actual books and documents.
It's important to note that you've got the option for either a Basic or Premium Pen, with the former coming in at a bit cheaper. While they both have magnetic attachment powers, the Premium Pen also features a shortcut button, along with a handy dedicated eraser for faster editing. Ultimately, if you're looking for the best Kindle in 2023 for taking notes, the Scribe is the best (and only) option.