Amazon Kindle Scribe review: a half-finished story
Amazon takes Kindle and supersizes it, adds a pen and a notebook section. Does it do enough to take the Kindle experience to the next level?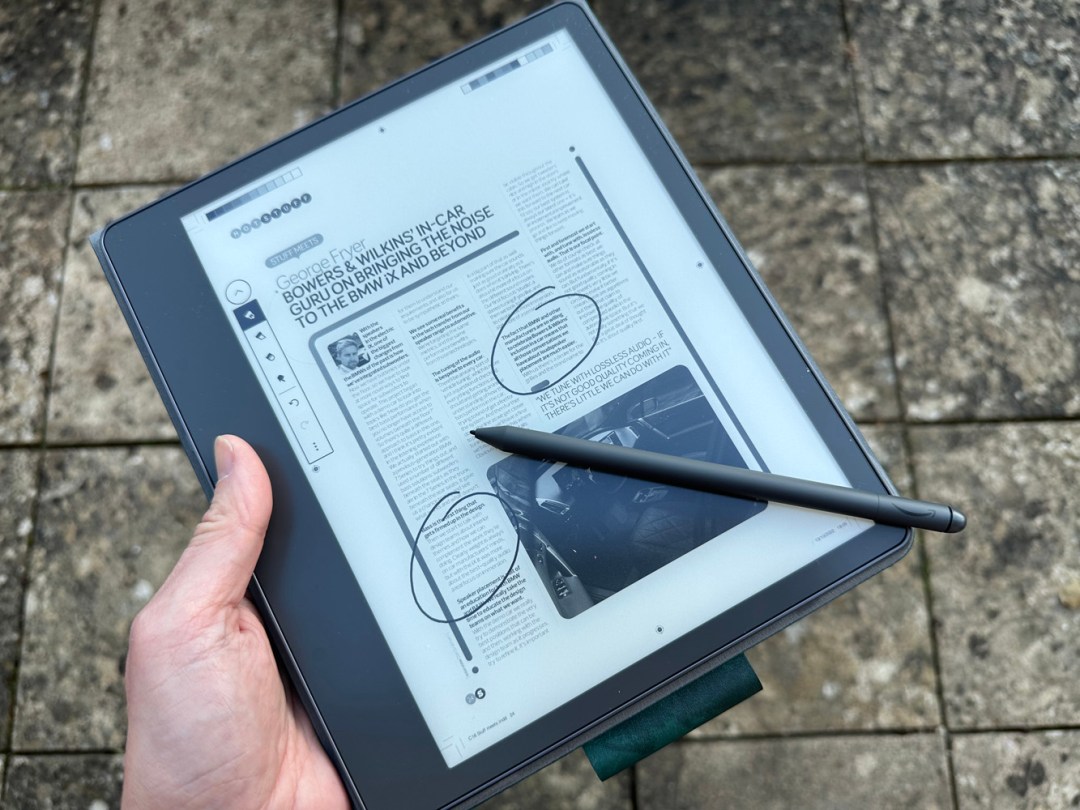 If you thought the Kindle Oasis was as premium as Kindle was going to get, think again. Say hello to Kindle Scribe. This is a large-screen Kindle that's in the iPad price bracket – and that's a seriously difficult place to be for a black-and-white e-ink reader. Welcome to our Kindle Scribe review.
E Ink is still niche, although the excellent Remarkable 2 recently showed us there's life in it yet. And with the iPad Pro making a success out of stylus use, it feels like there's something here for Amazon to grab hold of even if digital notetaking doesn't quite have the success its long history would suggest.
Kindle Scribe is available in 16, 32 and 64GB storage sizes starting at $340/£330 with the so-called Basic Pen and $370/£360 (as reviewed) with the Premium Pen which has an eraser on the non-nib end and a shortcut button. Is the Scribe worth that kind of moolah? Let's find out.
Design and pen
As with the Kindle Oasis, this is premium hardware writ large. The 10.2-inch, 300ppi e-ink display is so very sharp. It's the only large-screen e-reader around with such a high-res display (even if smaller Kindles now offer 300ppi too). You certainly won't be zooming into much at all…
Of course, the Kindle Scribe is primarily still an e-reader. Kindle's supremacy here is unrivalled and it now has 13 million titles in its library. The device comes with three free months of the Kindle Unlimited sub service should you want it – note that it asks you if you want to subscribe to Audible, too.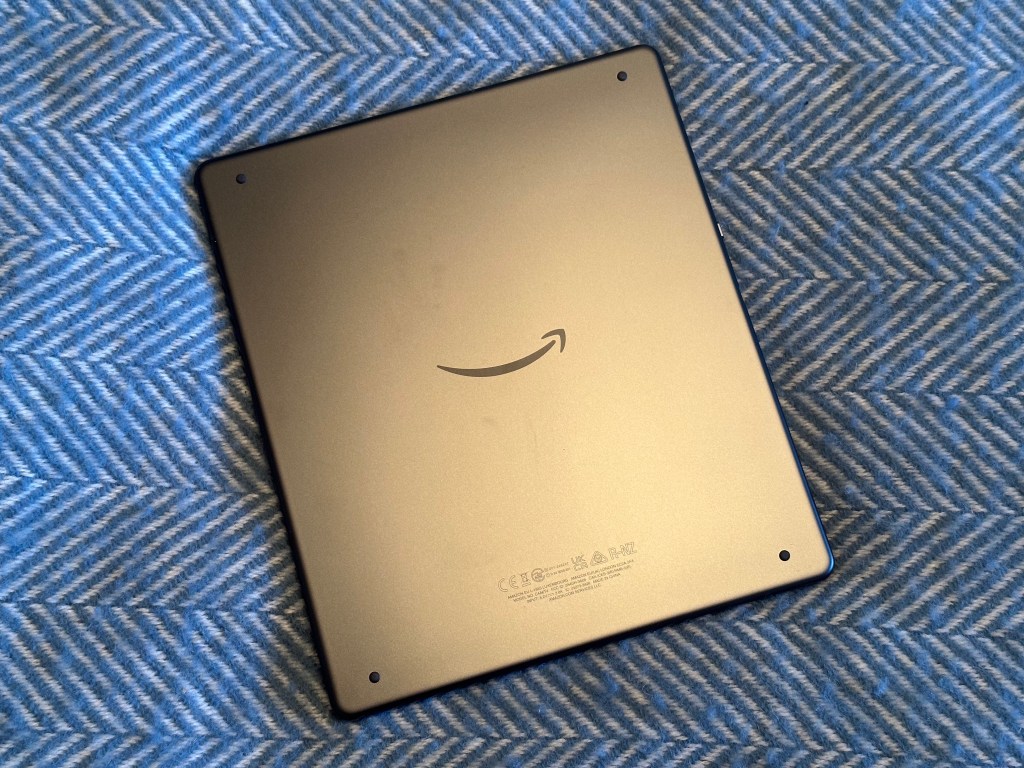 The included pen attaches to the side magnetically – this doesn't charge it as it doesn't need power to operate. The 433g tablet has a very thin design at a mere 5.8mm thick and there are four small rubber feet on the back of the tablet which mean the back won't get roughed up.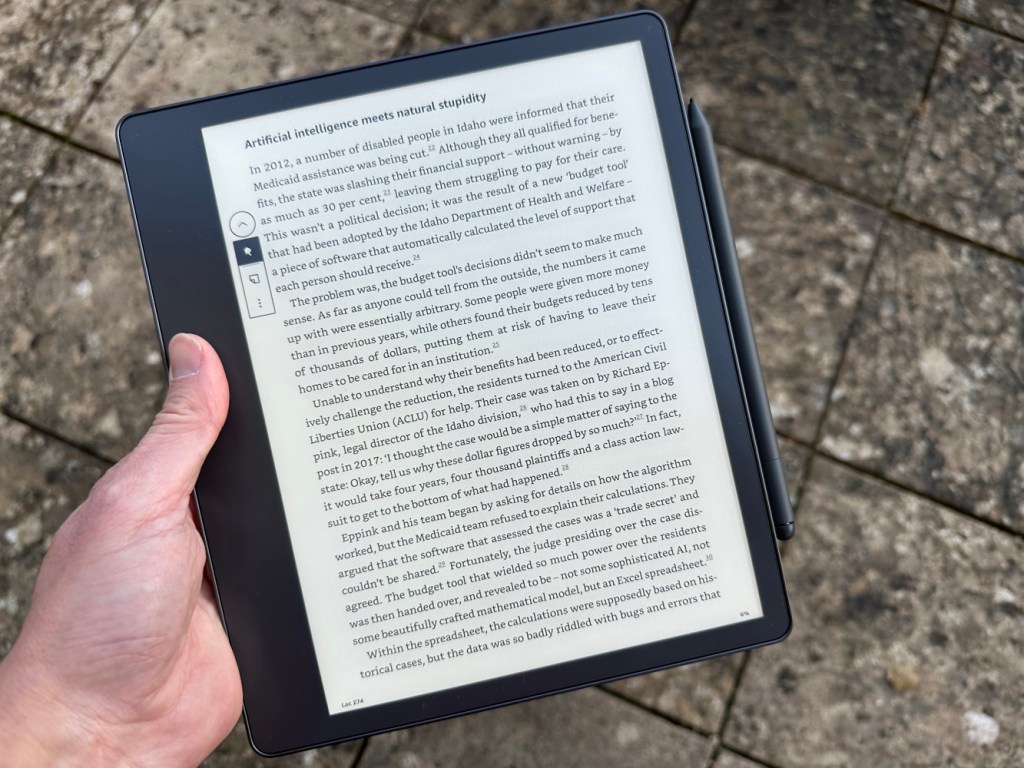 As with all Amazon devices these days, setup is so very simple. You can set it up independently, but the easiest is to use your phone's Kindle app to transfer over your Amazon account and Wi-Fi (although our Wi-Fi network was already saved to our Amazon account).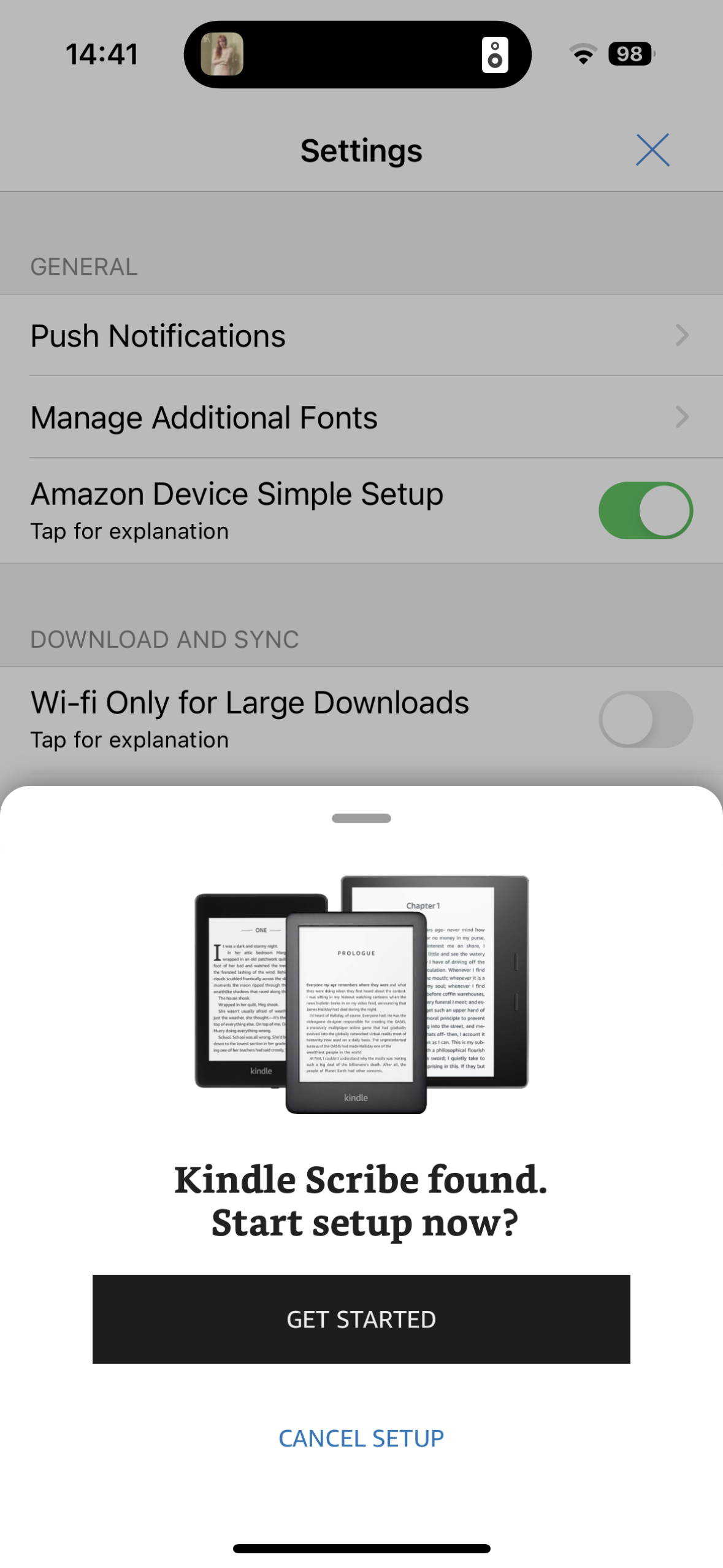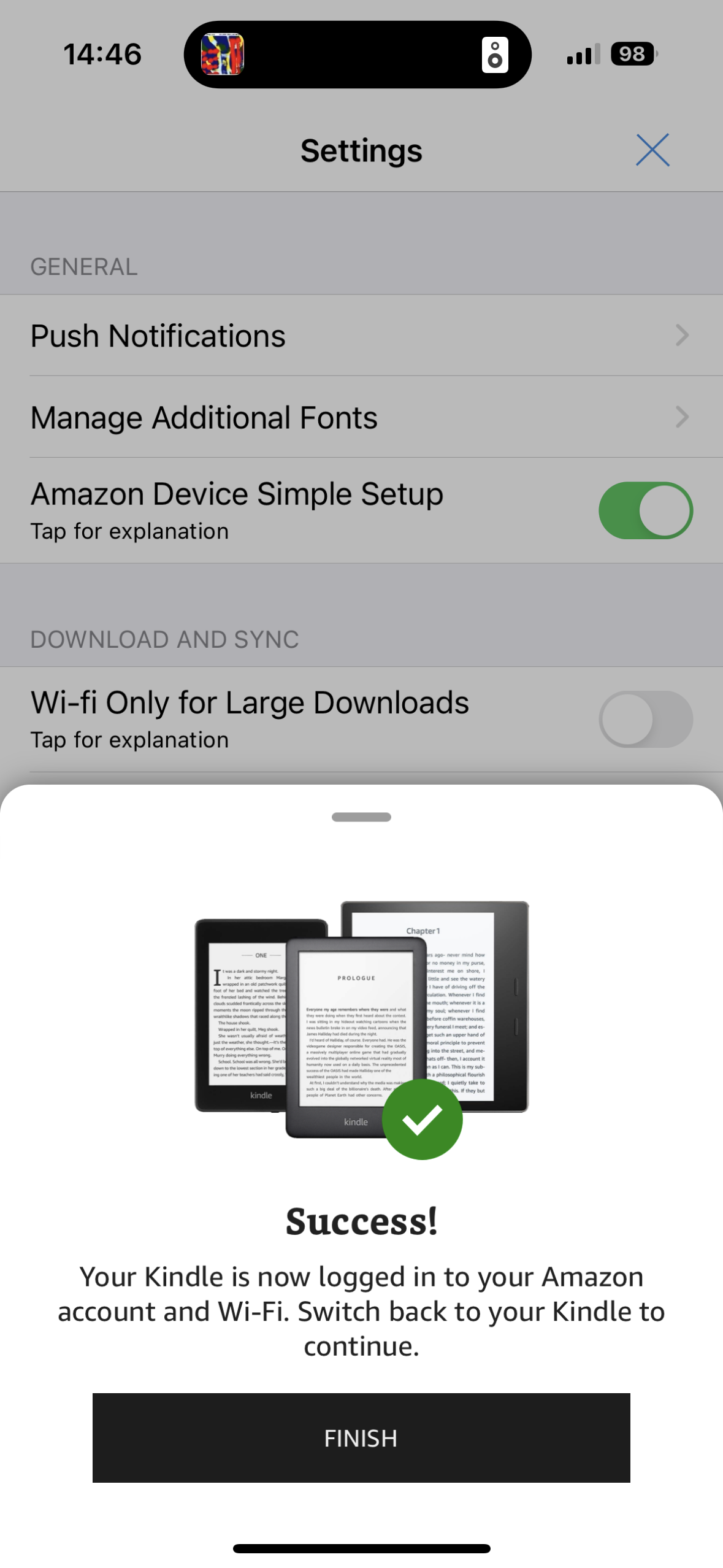 Writing experience
You can annotate books or PDFs pretty easily and you're able to email files to your Kindle or upload them via the web. A writing toolbar appears and you can use the pen, highlighter or eraser (you can easily undo or redo, too). This is fine for annotating chunks of text in a PDF but isn't that much use for colour stuff like the pages you're looking at right now.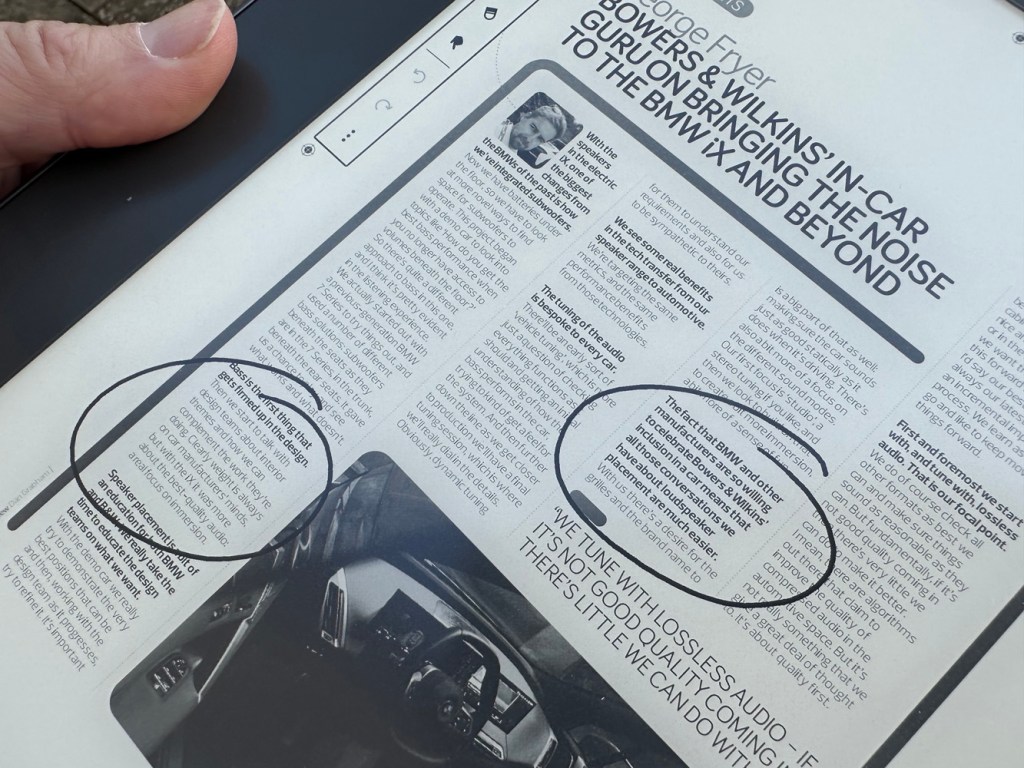 Your notes are arranged in Notebooks in a separate area on the Kindle Scribe. Writing on the display is lovely. But the biggest problem with the Scribe is that your scribbles remain just that – there's no way for them to be recognised and turned into text. That's a key disadvantage compared to, say, the Remarkable 2 or the Moleskine smart writing set.
Even though you can't see your notes as text, you can look at them in the Kindle app on your phone or email them as a PDF. Amazon says that in the coming months you will also be able to send Microsoft Word documents to your Kindle Scribe. We want the other way around to be the case, too!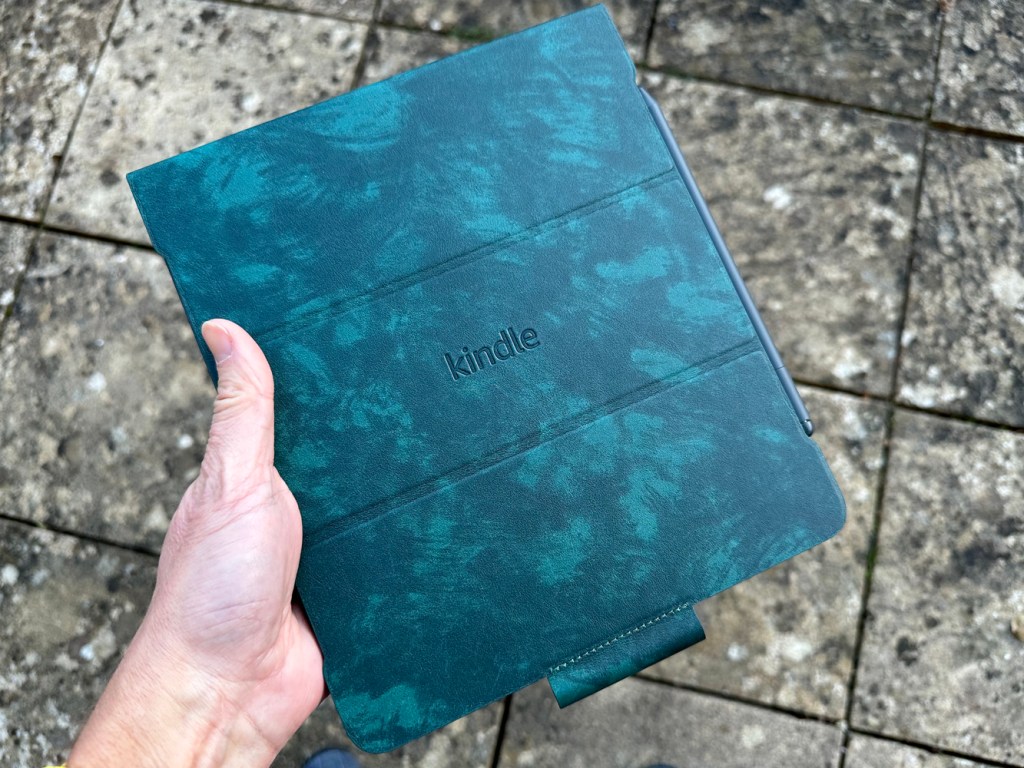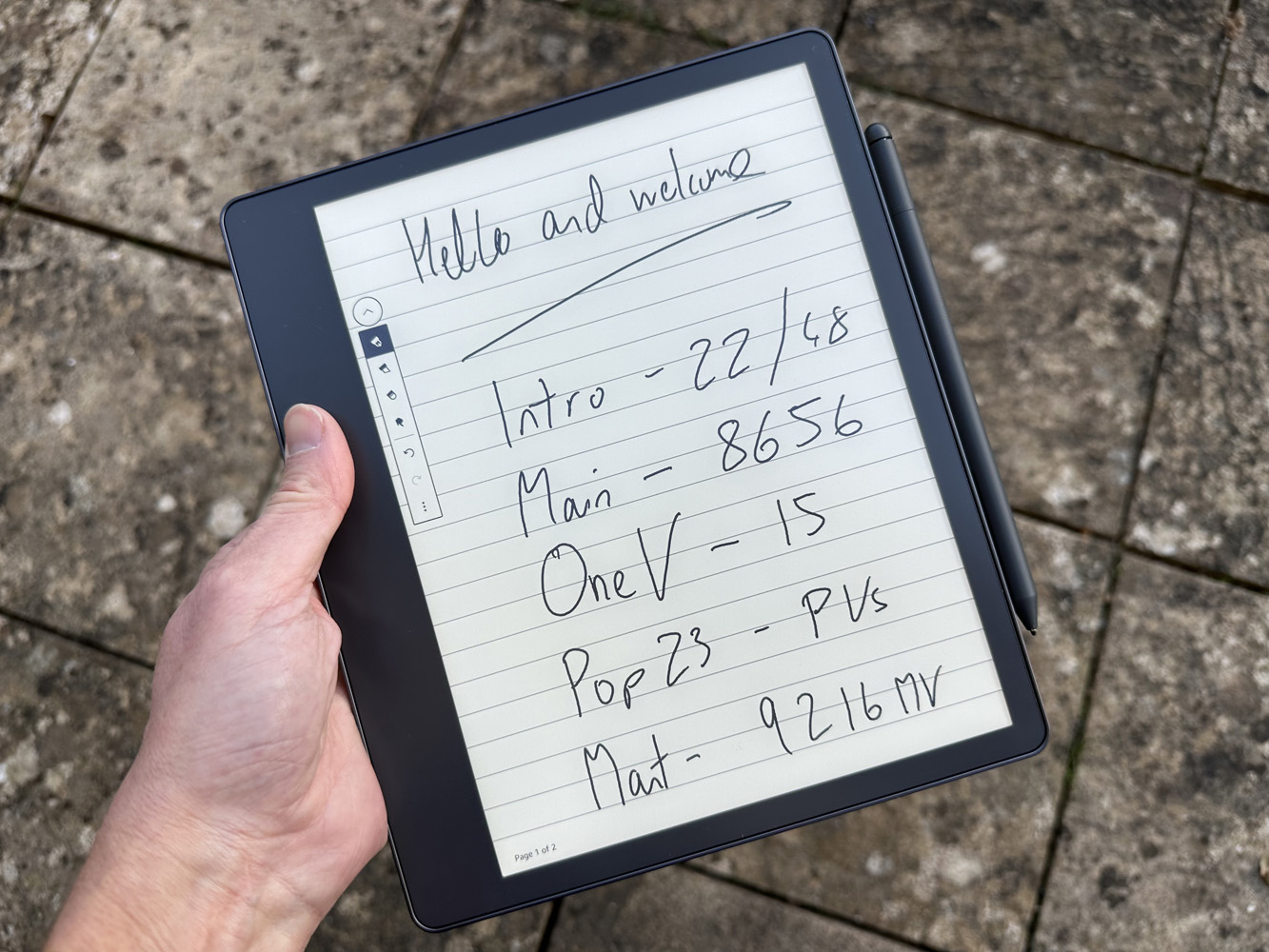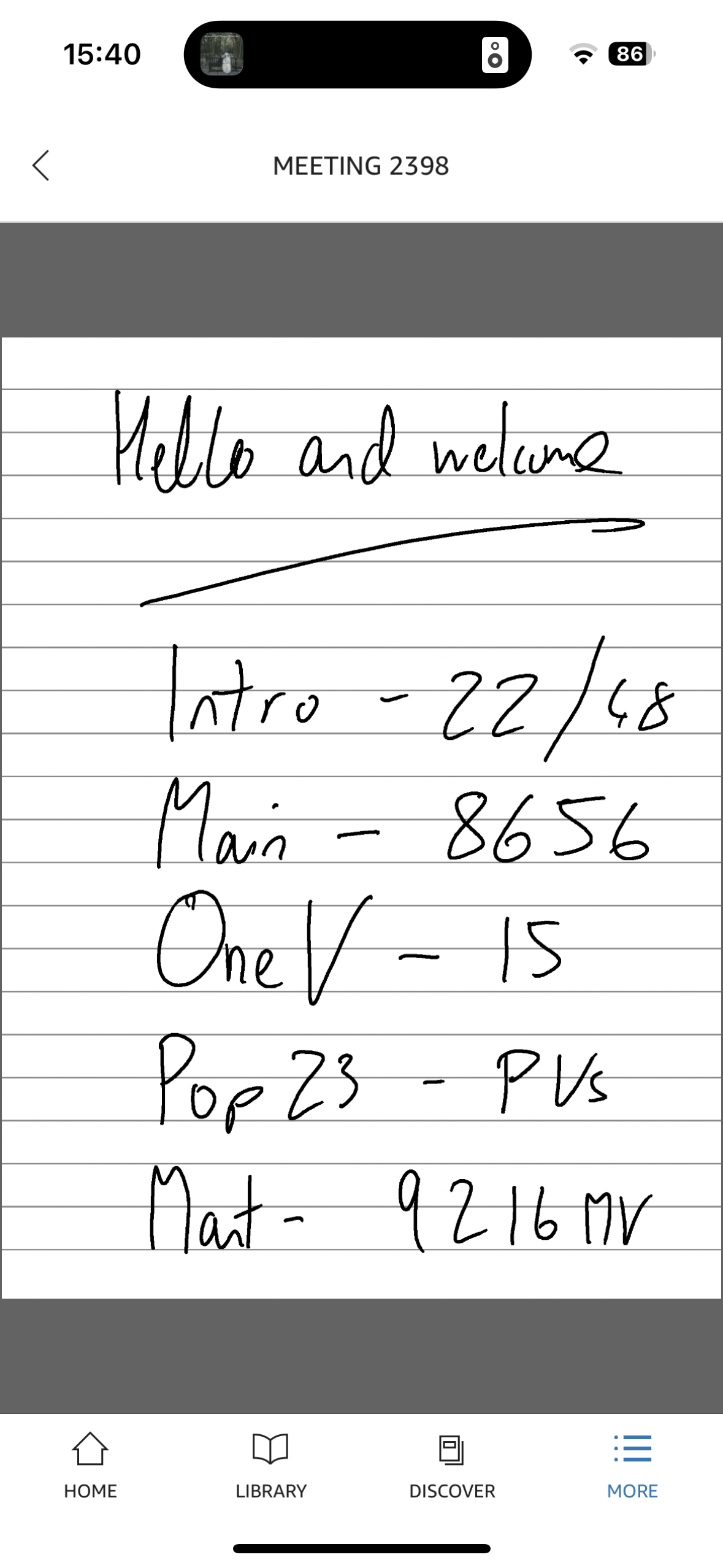 Loads of cases are already available for the Scribe and we were thinking we were going to be sent the blue leather one but this emerald-green monstrosity popped out of the package instead. Avoid; it looks horrible, but it works rather well to stand the Scribe up for reading.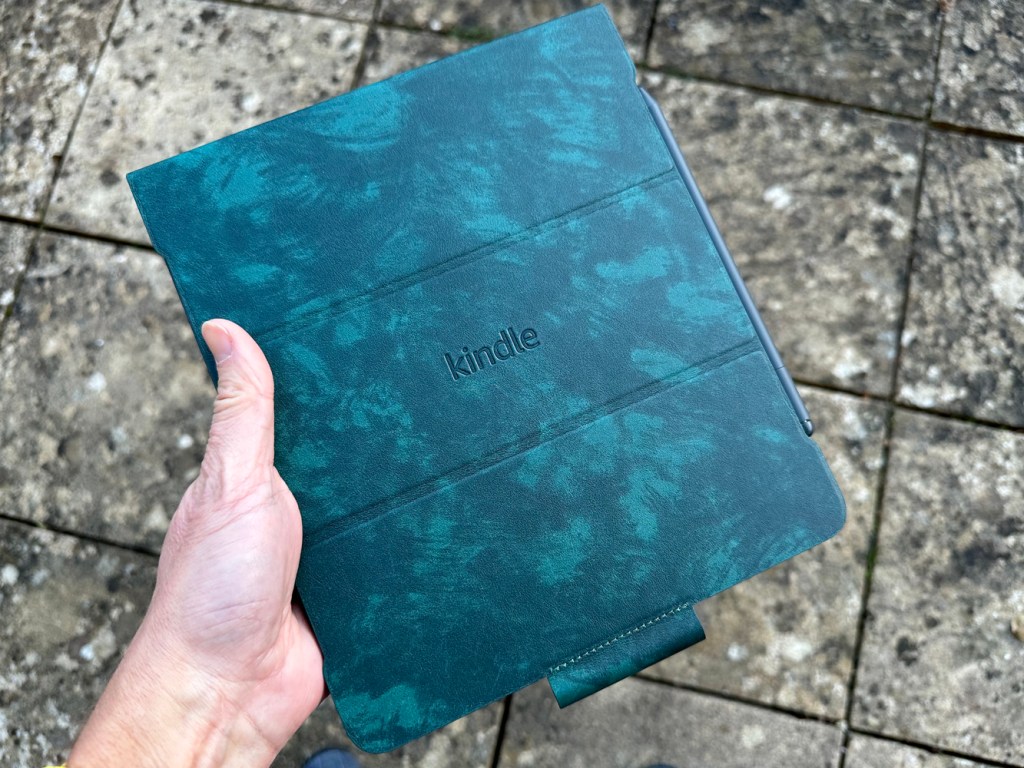 Kindle Scribe verdict
This is a truly groundbreaking Kindle – and many will love writing e-ink notes on the display – we certainly did. But it's hampered by its iPad-esque price and the lack of ability to recognise your handwriting. So it's best to think of what's on offer here as a premium large-screen Kindle with the extra feature of being a rather amazing notepad.
If you already use a tablet for note-taking in meetings or similar situations and leave them as handwriting then the Scribe is a very pleasant way of doing that. But if you're used to creating text and doing things with that text – such as emailing it or saving it to apps like Evernote or Google Keep then you'll be disappointed with what the Scribe can offer.
Stuff Says…
It's a beautiful ereader and notepad, but so very expensive – and handwriting-to-text recognition is badly needed to push things on
Good Stuff
What a nice-looking tab
The pen is pretty light
Bad Stuff
Writing on the screen is lovely
Needs writing recognition pronto
Navigation isn't the best
Kindle Scribe tech specs
| | |
| --- | --- |
| Display | 10.2in 300ppi Paperwhite with built-in light |
| Storage | 16, 32, or 64 GB |
| Connectivity | USB-C, 2.4/5GHz Wi-Fi |
| Dimensions | 196 x 229 x 5.8 mm |
| Weight | 433g |