IFA 2018 highlights: everything you need to know
UPDATE 2/9/2018: These are the hottest new gadgets from IFA 2018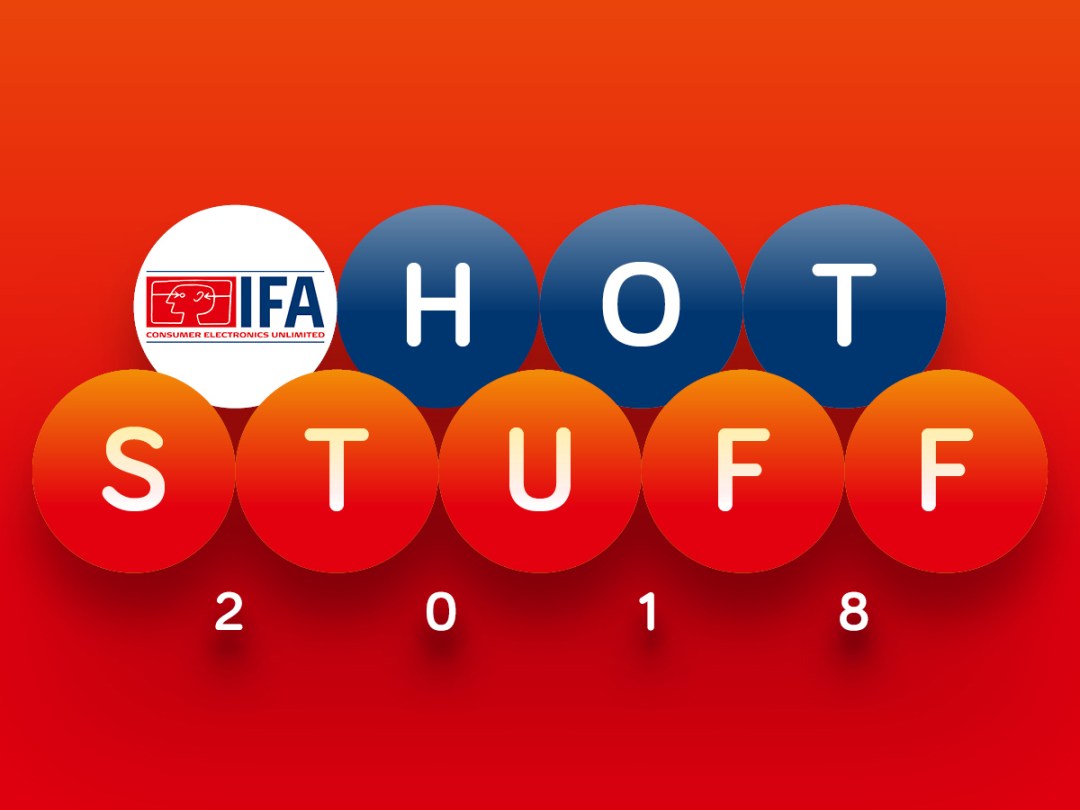 Every year, as summer comes to a close and autumn approaches, we welcome Berlin's IFA tech show and all of the wondrous gadgets it reveals to us. And that's true again this year.
We've seen a slew of enticing new gadgets, from smartphones and tablets to wearable tech and all sorts of odd inventions. Last year, we got the LG V30, Fitbit Ionic, Lenovo Explorer headset, and plenty, plenty more.
We've spent the last few days frantically running around Berlin Messe to bring you the most exciting tech.
And what did we discover? Eye-popping 8K tellies, a chorus of smart speakers and some impressive budget models of a handful of our favourite smartphones like the Blackberry Key2 LE and Sony Xperia XZ3.
Here's what went down…
Samsung: An 8K TV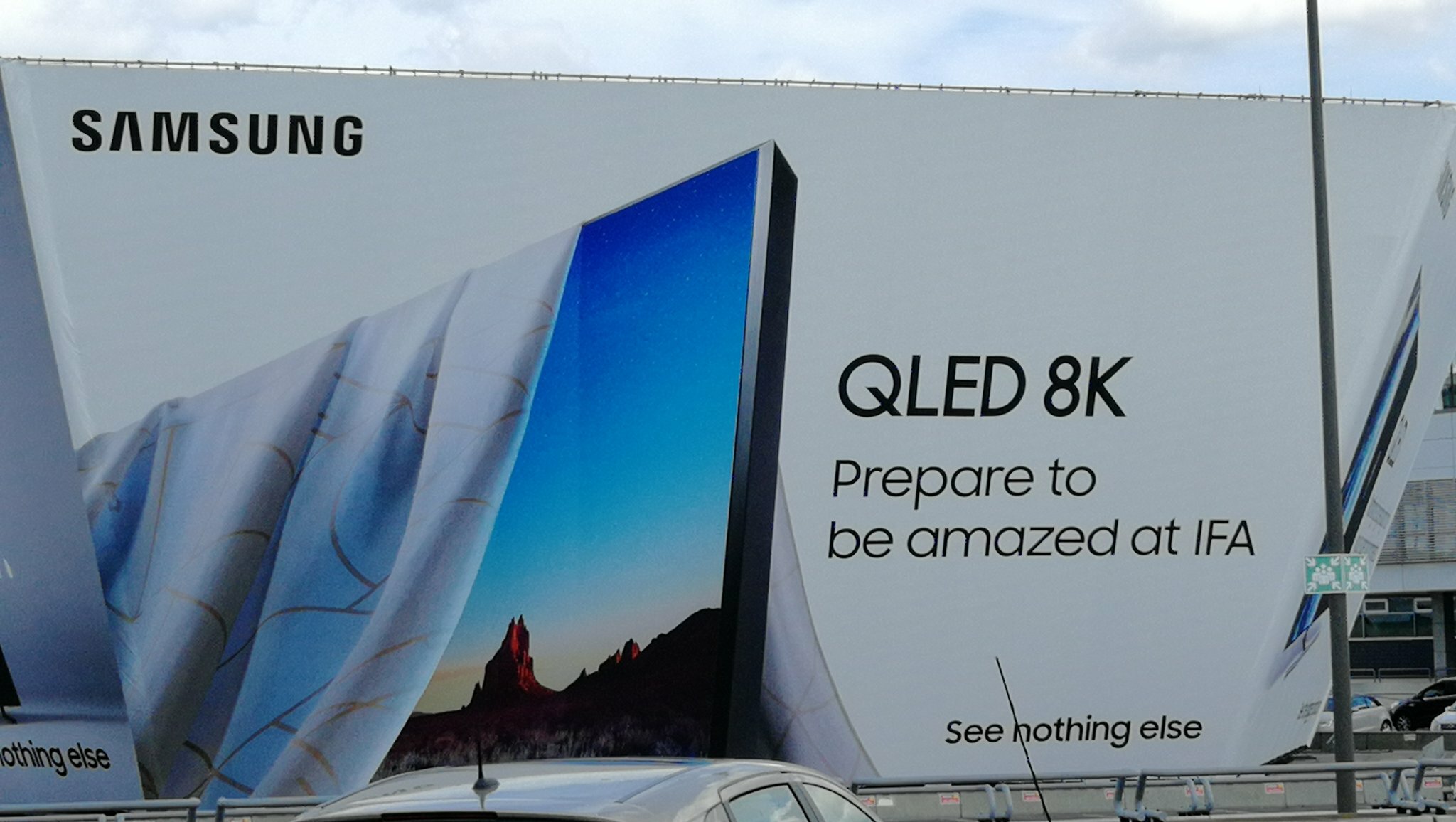 We thought that Samsung would use IFA 2018 to launch a handful of non-Galaxy Note 9 devices, including the Galaxy Watch, Galaxy Home speaker, and Galaxy Tab S4 tablet. Instead, they unveiled all of those either with or before the Note 9.
What does that leave for IFA? Well, as the sign above shows (via CNET), it seems like Samsung plans to showcase an 8K QLED television. Samsung showcased a nearly-ready 8K set at CES back in January, but now we might get something that's actually ready for release.
Will it provide a noticeable upgrade over current 4K sets? We don't know yet. Will it be wildly expensive? Yes, we'd imagine so. But we'll find out in both cases next week.
Samsung has already announced something else for IFA, as well: the CJ79, dubbed world's first Thunderbolt 3 curved QLED monitor. Coming in at a wide 21:9 aspect ratio and a crisp 3440×1440 Quad HD resolution, the CJ79 should benefit from the speedy Thunderbolt 3 connection, plus it can charge 85W devices with a single cable.
Sony: Xperia XZ3, XA3?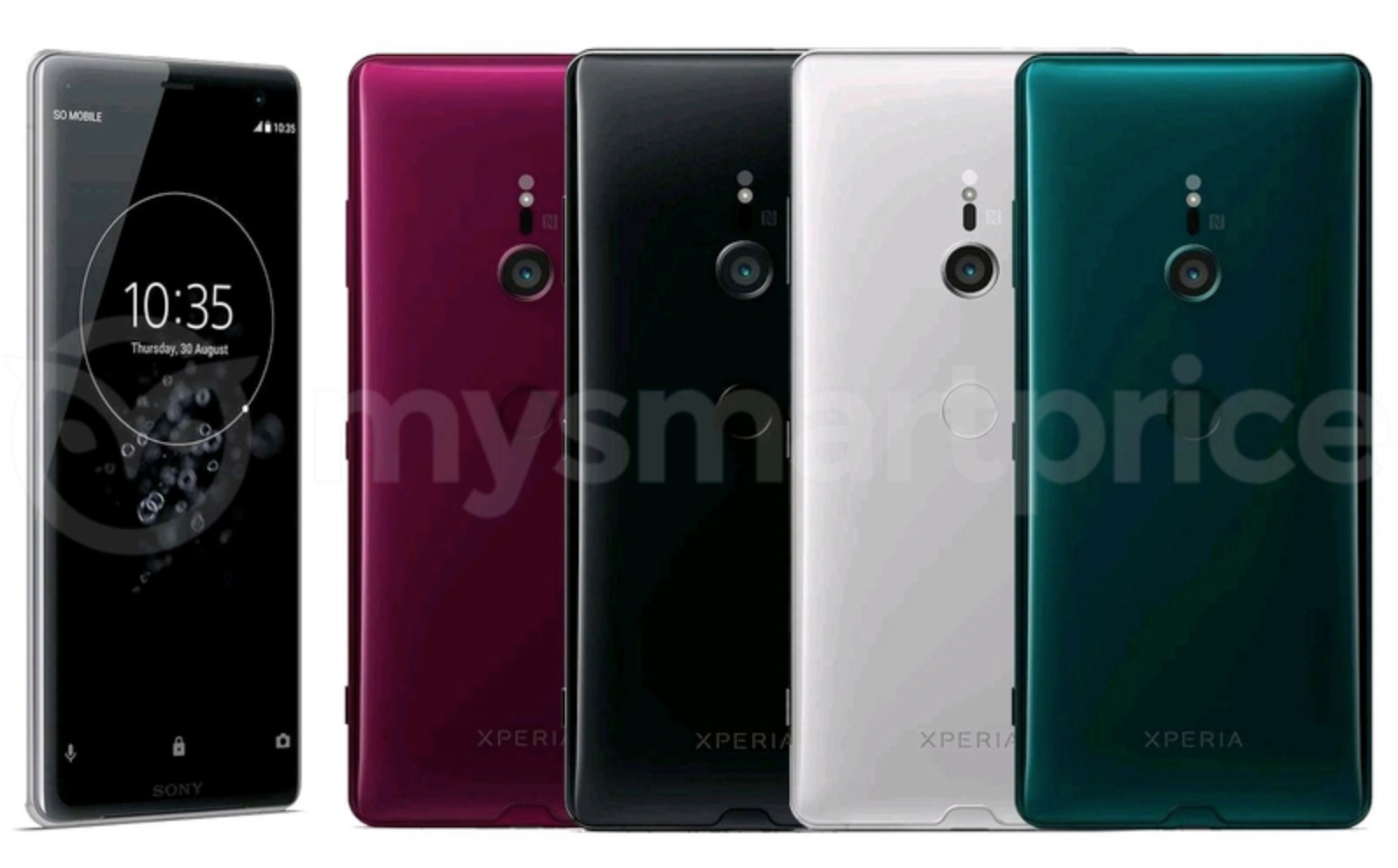 Sony just released its Xperia XZ2 and XZ2 Compact earlier this year, and we liked both – but they've been somewhat lost in the flagship fray in recent months. Will the company make its next big move this week?
Possibly! It seems too soon, but the rumour mill suggests that an Xperia XZ3 will debut at IFA 2018, and what you're looking at above is purportedly a leaked render of the various colour options (via MySmartPrice). It's also not the only such leaked render to emerge in recent days.
If the XZ2 flamed out with prospective buyers, then Sony might be itching to move onto the next thing right away. Leaks suggest a slightly slimmer build, dual cameras, and more RAM than the XZ2. It doesn't sound like a massive upgrade, but maybe the myriad tweaks will make it more appealing overall.
Meanwhile, a certification listing also suggests that a mid-range Xperia XA3 is also on the near horizon. The Xperia XA2 was also quite nice and debuted back at the start of the year, but again, it could be a sign that Sony is shortening its release windows to stay ahead of the curve. We'll find out either way this week.
LG: The V40 ThinQ + more?
The biggest reveal of IFA 2017 was the LG V30 (shown), and it sounds like LG may try to top that announcement by bringing the V40 ThinQ to this year's expo.
LG already released the LG V35 ThinQ in the States a couple months back, but the V40 ThinQ is rumoured to feature five total cameras: three on the back, like the chart-topping Huawei P20 Pro, along with a pair on the front to enable iPhone X-like 3D facial scanning.
Otherwise, we'd expect another pricey, high-end flagship with a focus on audio playback and visual creation. LG already confirmed that a V40 ThinQ is in the works, according to ETNews in mid-July, but they've suggested an October launch for the handset. Might we see a sneak peak at IFA ahead of an October release, or will LG skip the event and wait 'til later this autumn?
LG has already confirmed a few other devices for IFA. The company will showcase several new XBOOM speakers, including a couple of ThinQ AI capabilities, plus LG will showcase two new Styler clothes steamers. The Styler ThinQ will take voice commands for steaming and creasing clothes as desired, while the Styler Mirrored Glass Door aims to blend into its surroundings a bit better.
The company will also showcase new wireless headphones, including the LG TONE Platinum SE with a dedicated Google Assistant button and Google Translate capabilities.
What Hi-Fi also suggests that we might see LG's new SK10Y Atmos soundbar, and possibly further OLED TV models as well after debuting the strong OLED55C8PLA and OLED65E8PLA so far this year.
Huawei: The Mate 20?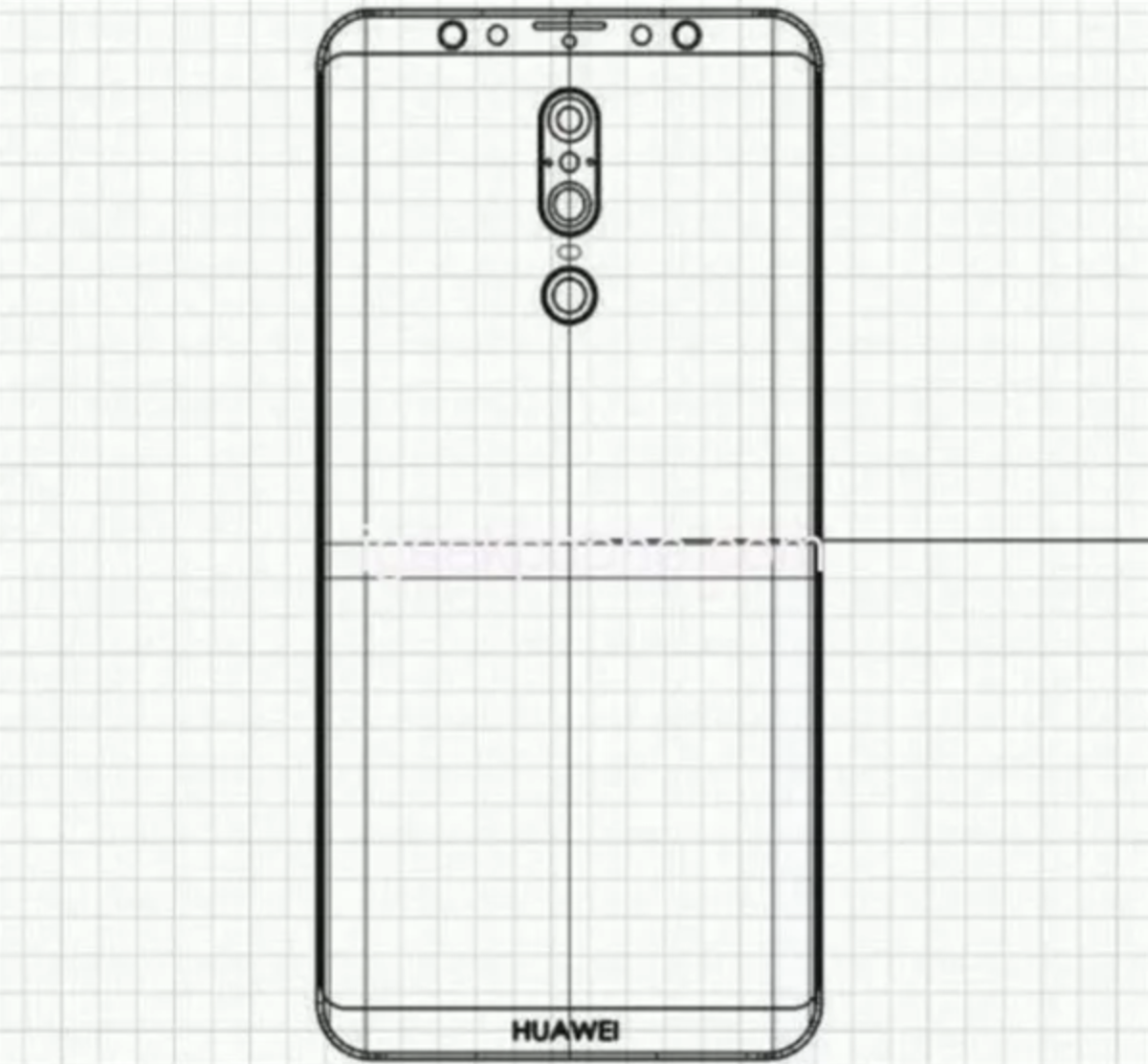 We were big fans of last autumn's Huawei Mate 10 Pro, although this spring's P20 Pro really blew past it in terms of style and overall appeal. So what's next for the Mate line?
Unsurprisingly, leaks suggest the Mate 20 and Mate 20 Pro, although it's unclear whether it will debut at IFA 2018 or soon after. The Mate 10 Pro popped up shortly after the event last year, but maybe Huawei will take the opportunity to be part of IFA's buzz this time around.
The latest leaks point to a sleeker, notch-less build and huge screens – 6.3in on the Mate 20 and possibly 6.9in on the Mate 20 Pro. A P20 Pro-like triple-camera setup is expected for the Mate 20 Pro, as well, but probably not the standard model.
Rumours also suggest an in-display fingerprint sensor, like the one on the pricey Porsche Design Huawei Mate RS. The Mate 20 line is also where we expect to see the debut of Huawei's new Kirin 980 chip, which reportedly brings 20% more power and 40% better efficiency. We should also see big batteries on the devices, and possibly the recently-released Android 9 Pie, if a firmware leak proves legitimate.
And that's not all. Android Authority suggests that Huawei will unveil two new gradient colours of the P20 Pro, one of which "is inspired by the night sky and aurora borealis" and the other "inspired by the sea and that which lies beneath it, including sea shells and pearls." Could they actually top the brilliant Twilight colour from the current release?
Lastly, Huawei plans to showcase the Android 9 Pie-based EMUI 9.0 at IFA and then start rolling it out to existing handsets, with the P20 phones getting it in September and Mate 10 phones to follow. It's not clear what else might make the cut at this point.
BlackBerry: The Key2 LE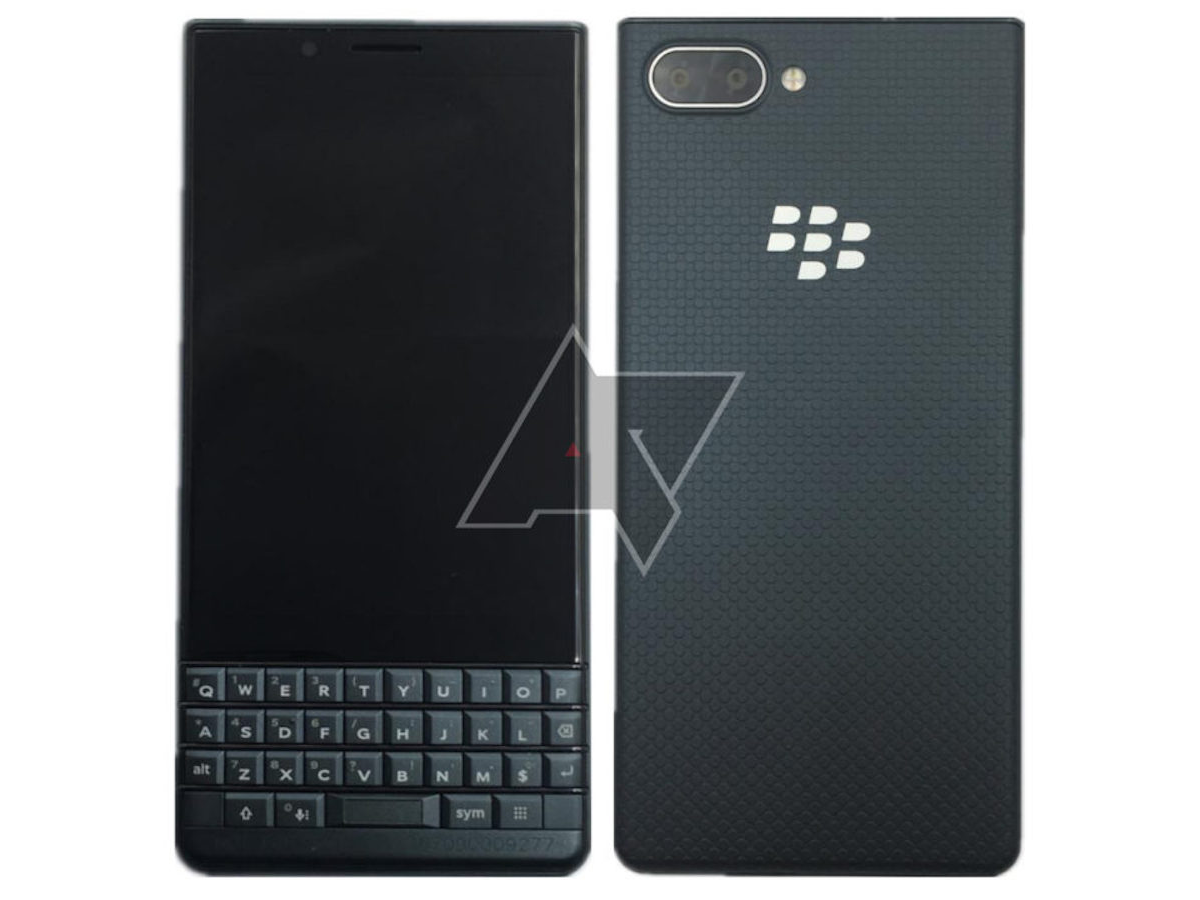 There's a lot to like about this year's BlackBerry Key2, including an improved design and keyboard, along with strong battery life – but the £579 price tag was hard to swallow. What if there was a version that kept most of the good stuff at a more appealing price?
That might be the Key2 LE, and it sounds like BlackBerry is gearing up to reveal it this Thursday, 30 August. Recent leaks point to a phone that trims down the specs a bit, and hopefully the end result is a still-compelling productivity phone that doesn't come with the same sticker shock.
Android Police suggests a slightly weaker Qualcomm Snapdragon 636 chip, 4GB RAM, 32/64GB storage options, an identical 4.5in 1080p display, a smaller 3,000mAh battery, and a 13MP/5MP dual-camera setup, while shedding just a smidge of bulk and weight along the way.
BlackBerry's Twitter tease says "Almost time for a new introduction. #IFA2018," and shows a quick glimpse at a phone with a textured back… just like Android Police's earlier leaked image, seen above. Will it be the Key2 LE or perhaps Key2 Lite? We're looking forward to finding out, either way.
Nokia: The Nokia 9?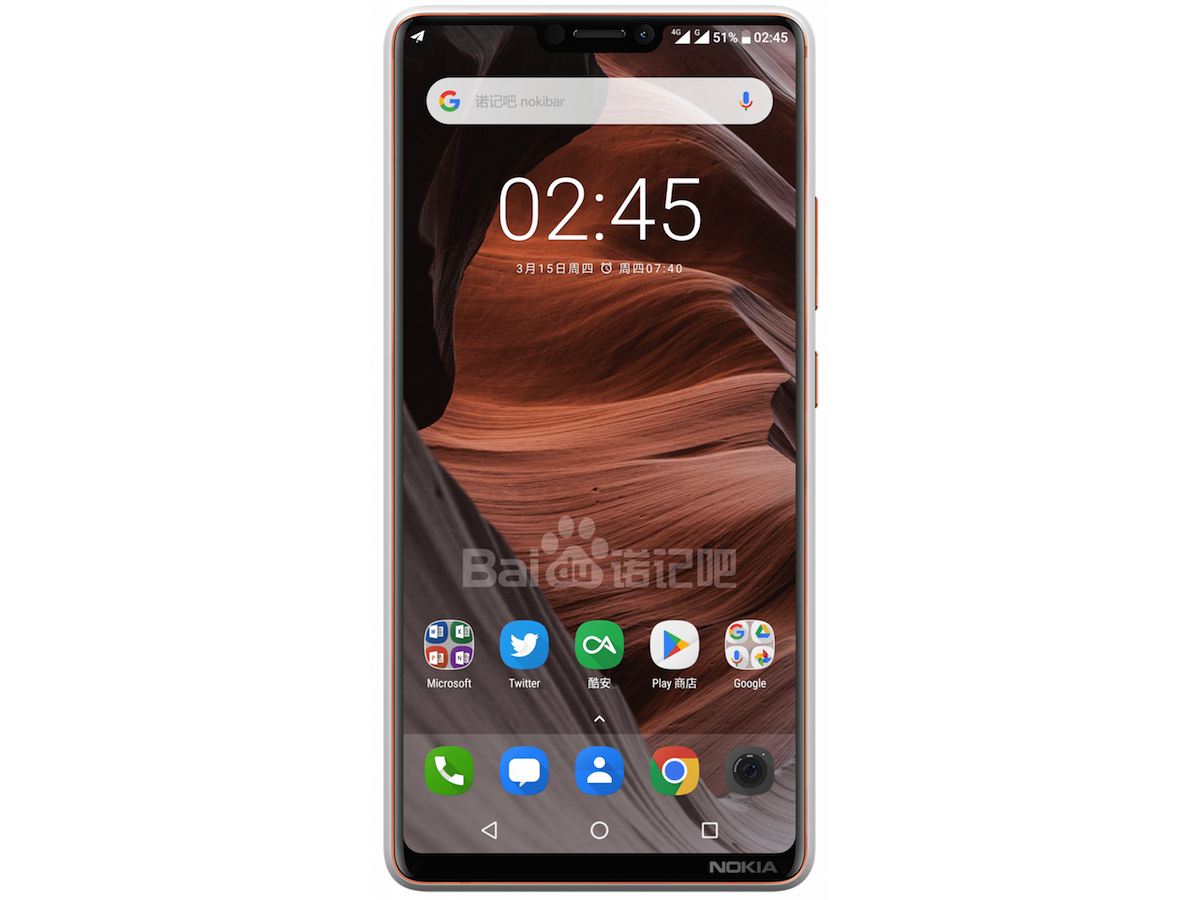 New Nokia brand owner HMD Global has gone wild with Nokia handset releases this year, but the next one could be the best of them all. Rumour has it that a Nokia 9 smartphone is in the works, and it'll be a full-bodied flagship that's even higher-end than the Nokia 8 Sirocco.
Pocket Lint cites rumours that the Nokia 9 will feature a penta-lens back camera setup – that's five cameras, topping the measly three seen on the Huawei P20 Pro. Granted, there have been versions of this rumour in the past for the Nokia 8 and a Nokia 10, neither of which panned out, so don't hold your breath. Other reports point to a triple-camera setup along the lines of the P20 Pro, and that seems like a much more resonable suggestion.
Elsewhere, reports claim a Qualcomm Snapdragon 845 chip, 6GB RAM, and possibly an in-display fingerprint sensor. The above speculative render comes from NokiaPowerUser, which says it's based on a source's "information and his own imagination." In other words, it's not real… but it could be close, if the information part of it is correct. Looks and sounds pricey, but it would be nice to see a top-end Nokia flagship again.
We actually thought that it might show up online on 21 August, since Nokia was teasing a big reveal. Instead, they revealed the mid-range Nokia 6 Plus and lower-end Nokia 5.1 Plus, both of which feature notched displays. Neither is the flagship we crave. Could Nokia be saving that one for IFA?
Honor: Something 'Crazy'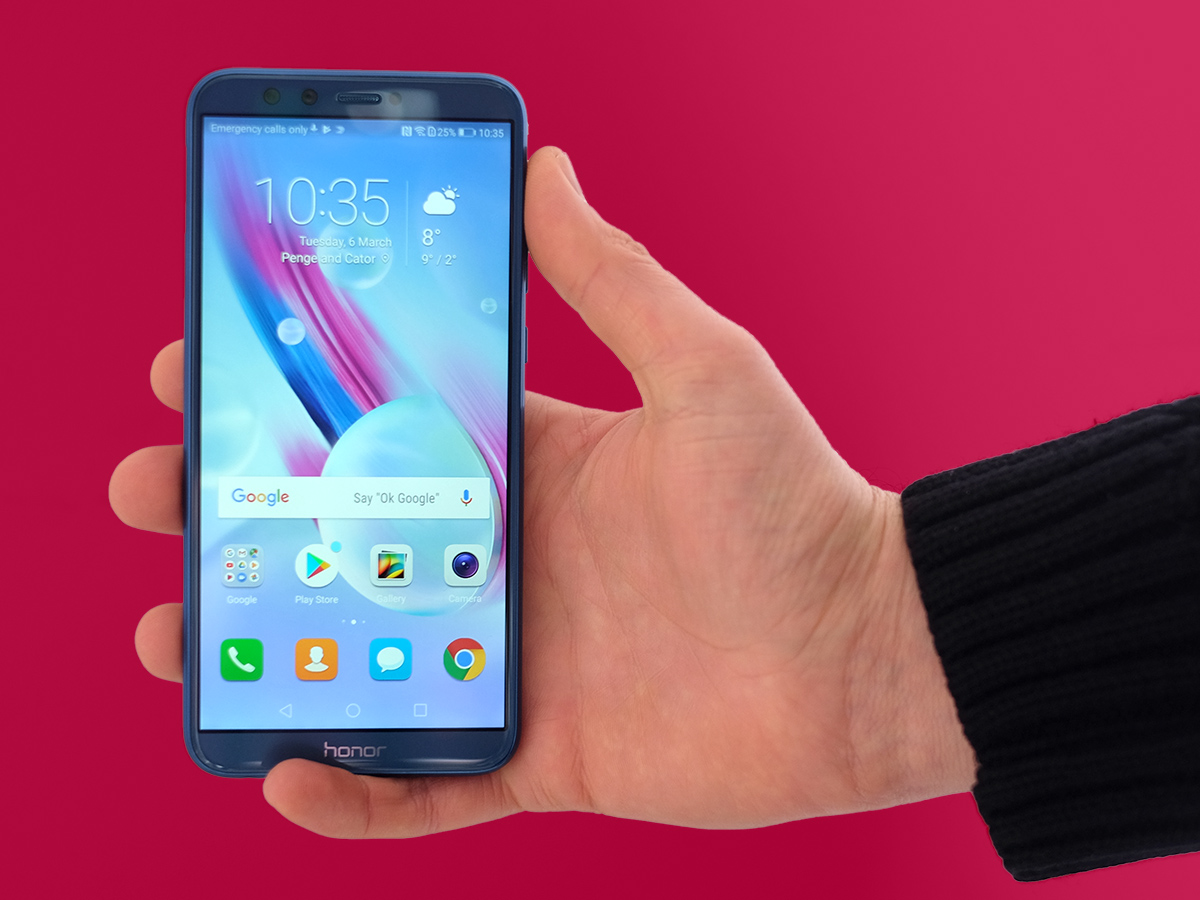 Honor will also showcase something at IFA 2018, although we don't know exactly what just yet. According to Pocket-Lint, press invites promise a device that is "crazy fun" and "crazy smart."
Honor has just launched a couple of phones in China, as the site points out, so it could be the gaming-centric Honor Play or maybe the productivity-minded Honor Note 10. Maybe both, if the Play is "crazy fun" and the Note 10 is the "crazy smart" one? It makes sense.
The company currently has two phones on our list of the world's best smartphones right now, the Honor 9 Lite (shown) and Honor View 10, so we're obviously excited about anything they're planning to show us at IFA.
Panasonic: More TVs?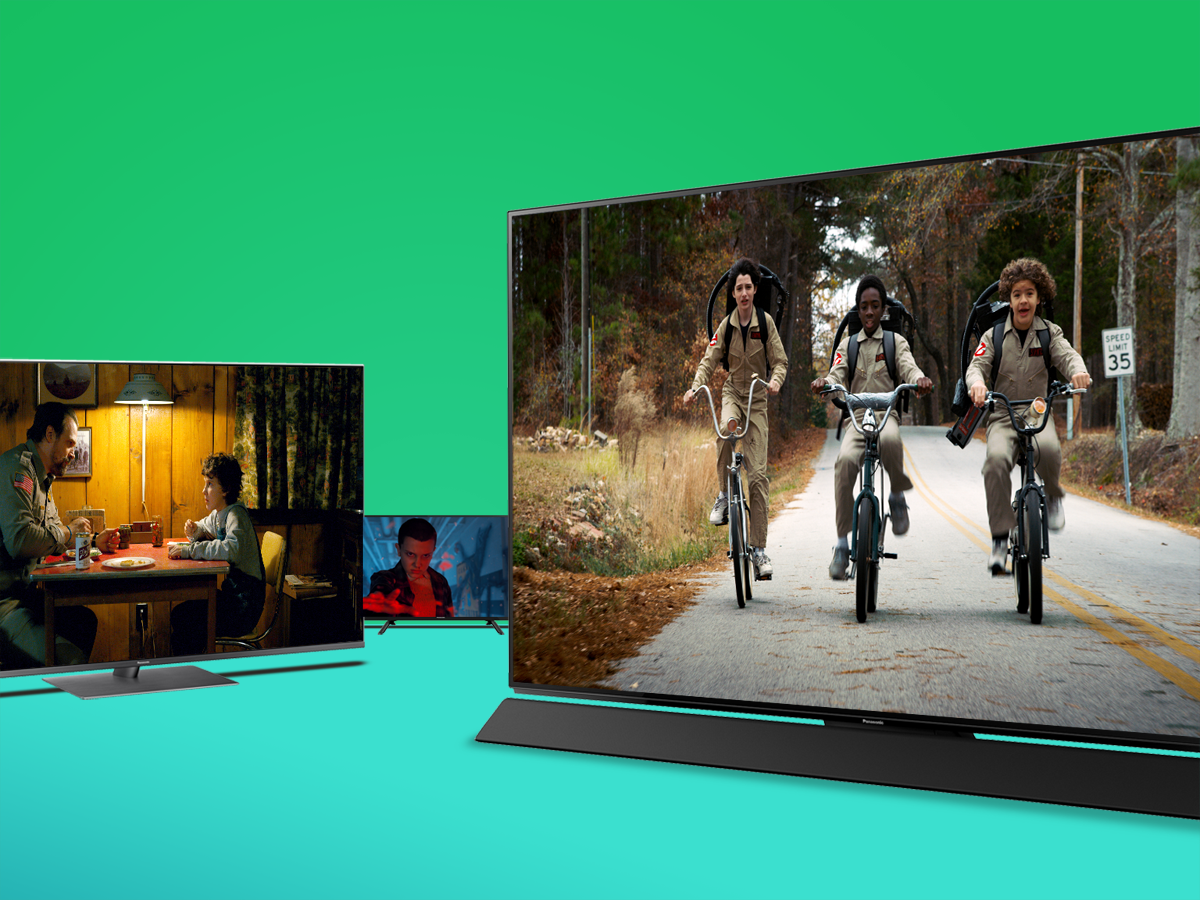 Panasonic has unleashed a large wave of televisions so far this year – which we helpfully detailed back in February – and What Hi-Fi expects to see more along those lines at IFA 2018. We concur. They believe that we might also see the upcoming DP-UB9000 4K Blu-ray player.
As the site points out, 2018 marks Panasonic's 100th year of existence, so they might take the opportunity to do something big at IFA following a birthday exhibition at CES in January.
Philips: Hue lights, TVs with B&W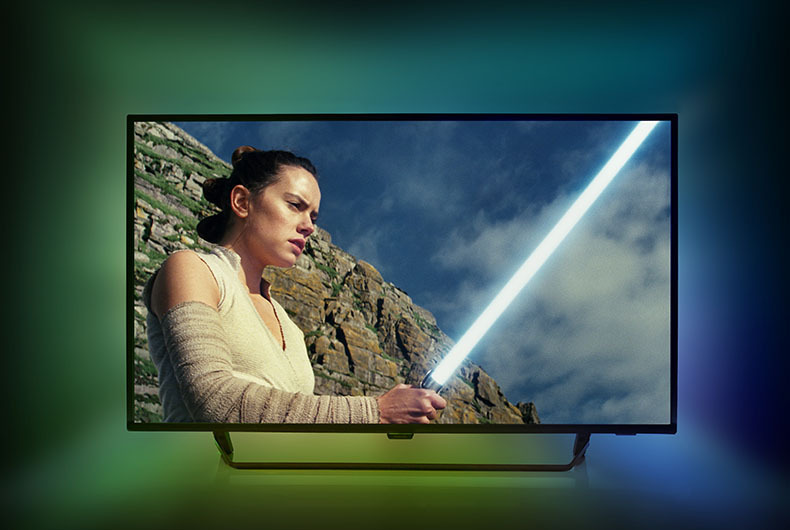 Philips has confirmed that it will showcase a range of new and enhanced Hue smart lights at IFA 2018, including the Hue Play and Hue Signe lamps, the Hue Adore bathroom mirror, the Lightstrip Outdoor, and more.
Back in June, Philips and audio specialists Bowers & Wilkins announced a "new multi-year exclusive agreement" to put B&W speakers on Philips' televisions, although that's all we heard about it at the time.
However, they teased that we would get a "first glimpse of the potential of the new partnership will be unveiled at the IFA show in Berlin later this year." That's this show! B&W tech could be just the thing to help Philips' televisions truly stand out amongst the crowded pack in the coming years.
(Philips 50PUS6272 shown)