Nokia 9 PureView preview: Everything we know so far
UPDATED: Scope out these full, clear leaked renders
Under new owner HMD, the Nokia brand came back to life in 2017 with a handful of Android-powered smartphones – but only one of them, the mid-range Nokia 6, was really worth considering.
They had a bit more luck in 2018, with the second-gen Nokia 6 and the stylish mid-range Nokia 7 Plus, but Nokia's next big handset might be the true flagship stunner to boost the brand to new heights. It's reportedly called the Nokia 9 PureView, and it could pack some high-end surprises.
Rumours suggest that we'll see the Nokia 9 PureView soon, and we have a fair idea of what to expect from the new Nokia's most significant and surely priciest handset to date. Here's everything that we've heard so far.
When will the Nokia 9 PureView be out?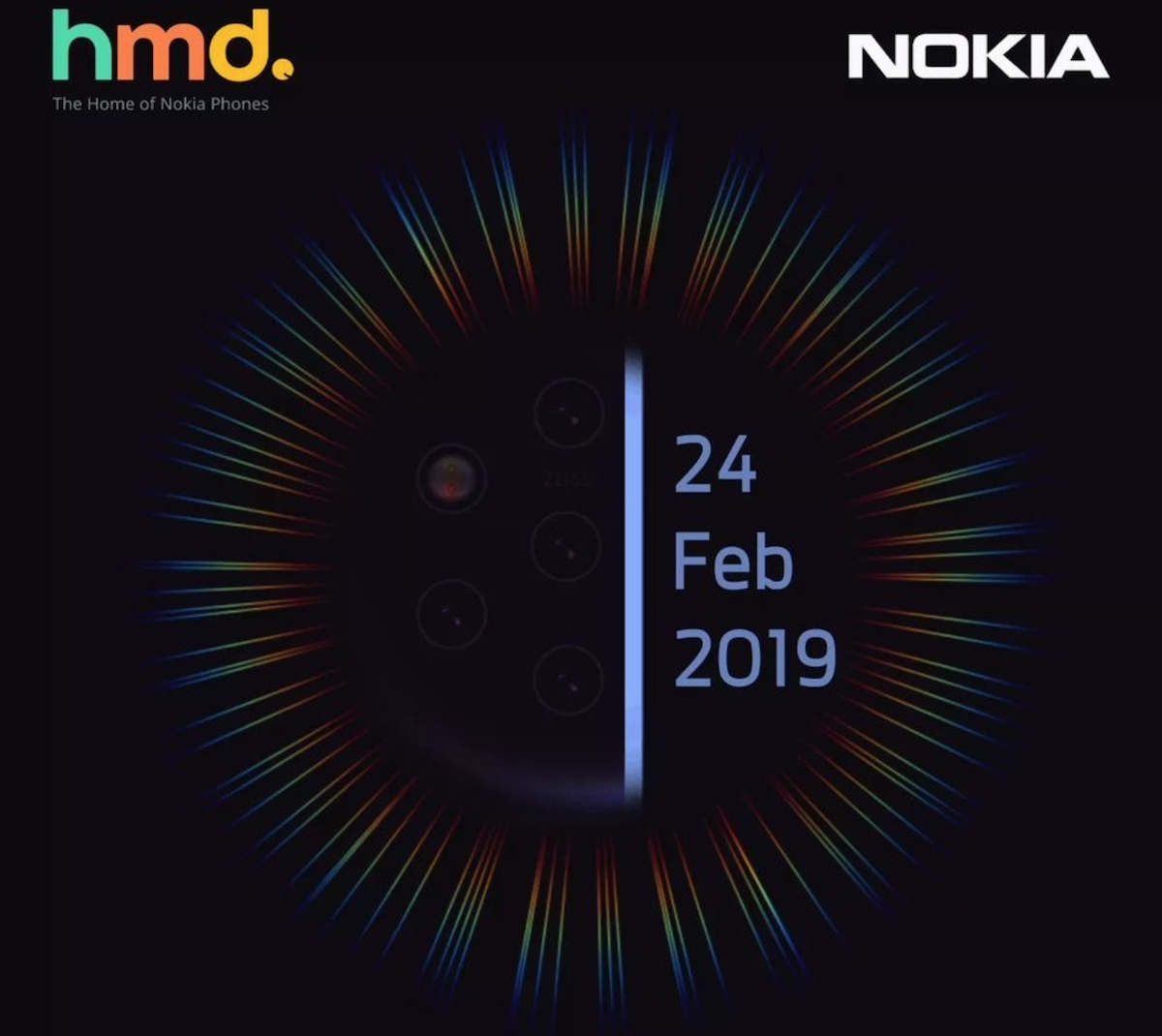 We heard rumours that the Nokia 9 PureView would debut much earlier in 2018, but that never came to pass. Now, however, the rumour mill is churning once again.
The latest news points to a reveal at Mobile World Congress on 24 February. Nokia has been teasing a big reveal, and the purportedly legitimate press invite above (via Android Pure) shows a subtle glimpse of the five-camera setup that's been seen in many, many leaks to date. It's slated to be revealed alongside a phone with a pinhole cutout in the screen, supposedly the Nokia 8.1 Plus.
In early December, blogger Roland Quandt filed a report at WinFuture claiming that HMD Global German marketing executive Britta Gerbracht suggested that quality issues were responsible for delays. "So far, the quality of the camera has not yet reached the necessary level, which is why HMD Global [has] so far refrained from a market launch," he wrote. Gerbracht is not directly quoted, but the report suggests that the Nokia 9 PureView branding was directly mentioned during the conversation.
Quandt tweeted on 1 October that he believes that the phone will be called the Nokia 9 PureView. HMD Global recently acquired the old Nokia PureView branding back from Microsoft, and given the reported camera prowess of the handset, it would make sense to put that kind of emphasis in the name.
Fact or fiction?
MWC it is, apparently! Finally.
How much will the Nokia 9 PureView cost?
Earlier rumours suggested an upper mid-range, OnePlus-like device and price, but with more recent leaks pointing to a true high-end flagship and some serious perks, we might be looking at a truly pricey handset.
This year's Nokia 8 Sirocco landed at £699 and wasn't quite up to the class of the Samsung Galaxy S9 or Huawei P20 Pro, so an even higher-end Nokia flagship is sure to command an even larger price.
A report from MySmartPrice suggests a launch price of US$999, the same as the Apple iPhone XS. If true, then Nokia must be incredibly confident with its new super-phone… or a bit mad.
Fact or fiction?
Given how Nokia priced its other high-end phone last year, the Nokia 9 PureView will surely land near the top of the price scale.
What will the Nokia 9 PureView look like?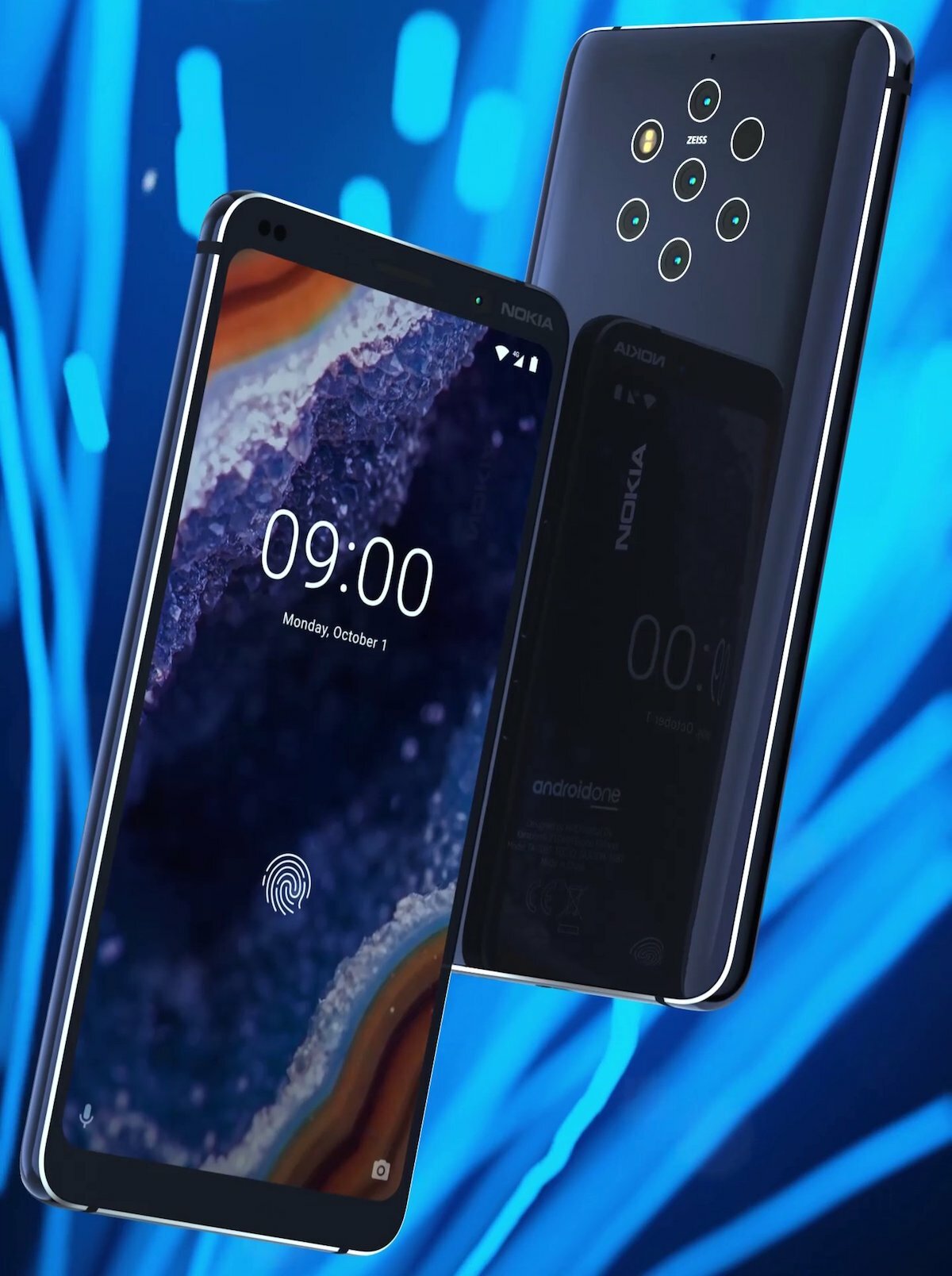 Earlier rumours and leaks suggested that the Nokia 9 PureView would feature a super-tall screen with a notch, following the prevailing Android trends of the past year. But that idea has since faded.
Instead, the latest leaks point to an older smartphone trend: a whole bunch of bezel. Actually, the speculative renders and purported leaks point to a front-facing design that resembles the standard Google Pixel 3, with bezel all around a rounded rectangle screen.
It looks fully flat on the front, while the back is a bit curvier… and has quite a bit of camera action on the back, as you'll learn more about shortly.
What you're seeing above is a leaked image from Evan Blass, whose track record with leaking smartphones over the years has us convinced that it's the real deal. What's more, this image almost perfectly matches the renders based on purportedly leaked CAD data that were made in the prior weeks.
Fact or fiction?
The bezel-heavy look isn't the most premium around, but notch-haters will dig it if true.
What about the Nokia 9's screen?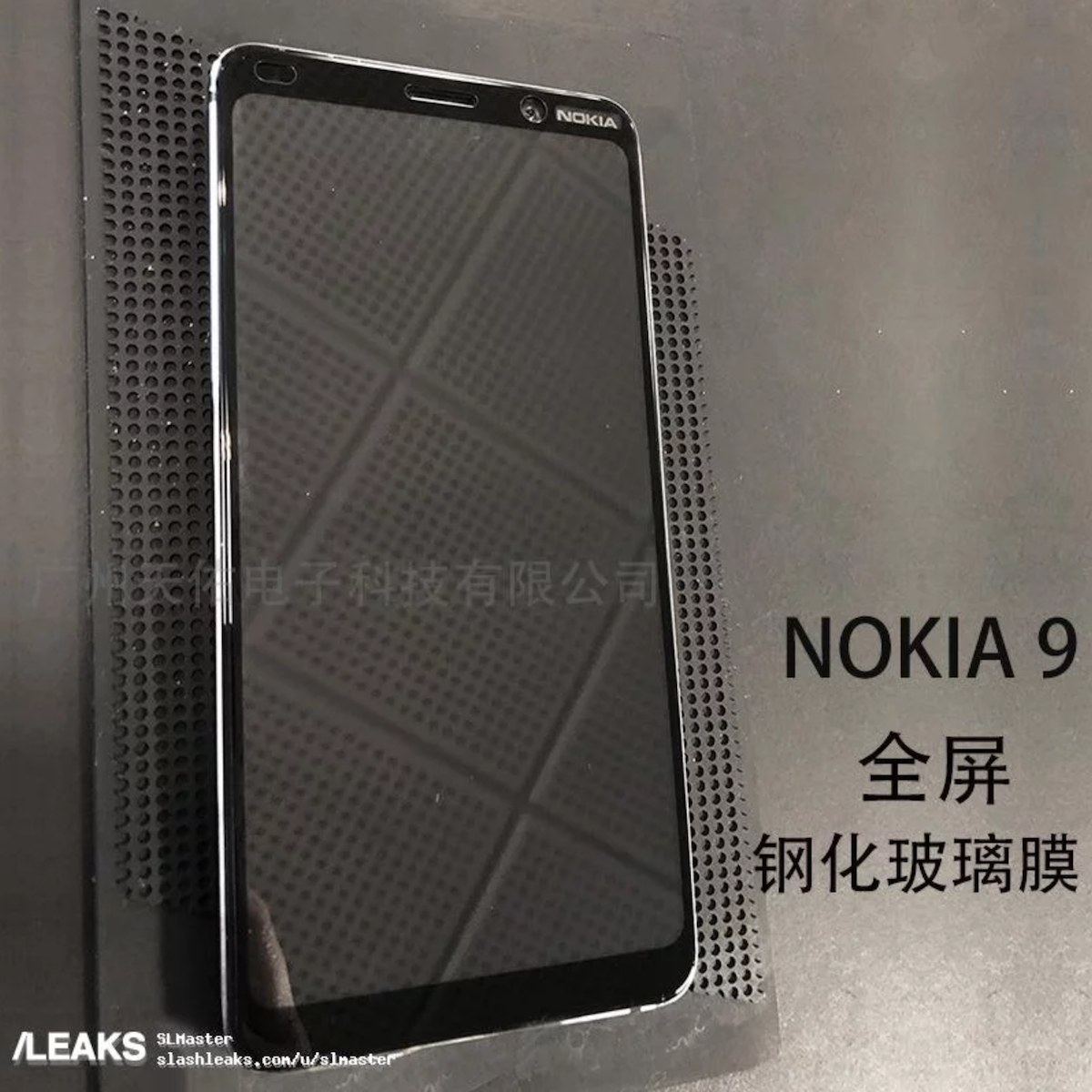 The latest leaks point to a 5.99in OLED display for the Nokia 9 PureView at a pristine Quad HD resolution. It ought to be super sharp with fantastic contrast.​
Reports also suggest that the Nokia 9 PureView will also pack in a fingerprint sensor in the display, following the bubbling trend seen with some other new handsets. The Huawei Mate 20 Pro and OnePlus 6T are recent examples, with more sure to come in 2019. More recent renders and a leaked video both suggest the same feature.
This purported leaked photo of the Nokia 9, posted to Slashleaks, matches the speculative renders well and shows a good idea of what to expect from the handset.
Fact or fiction?
This all sounds right to us for a top-end flagship phone in 2019.
How much power will the Nokia 9 PureView pack?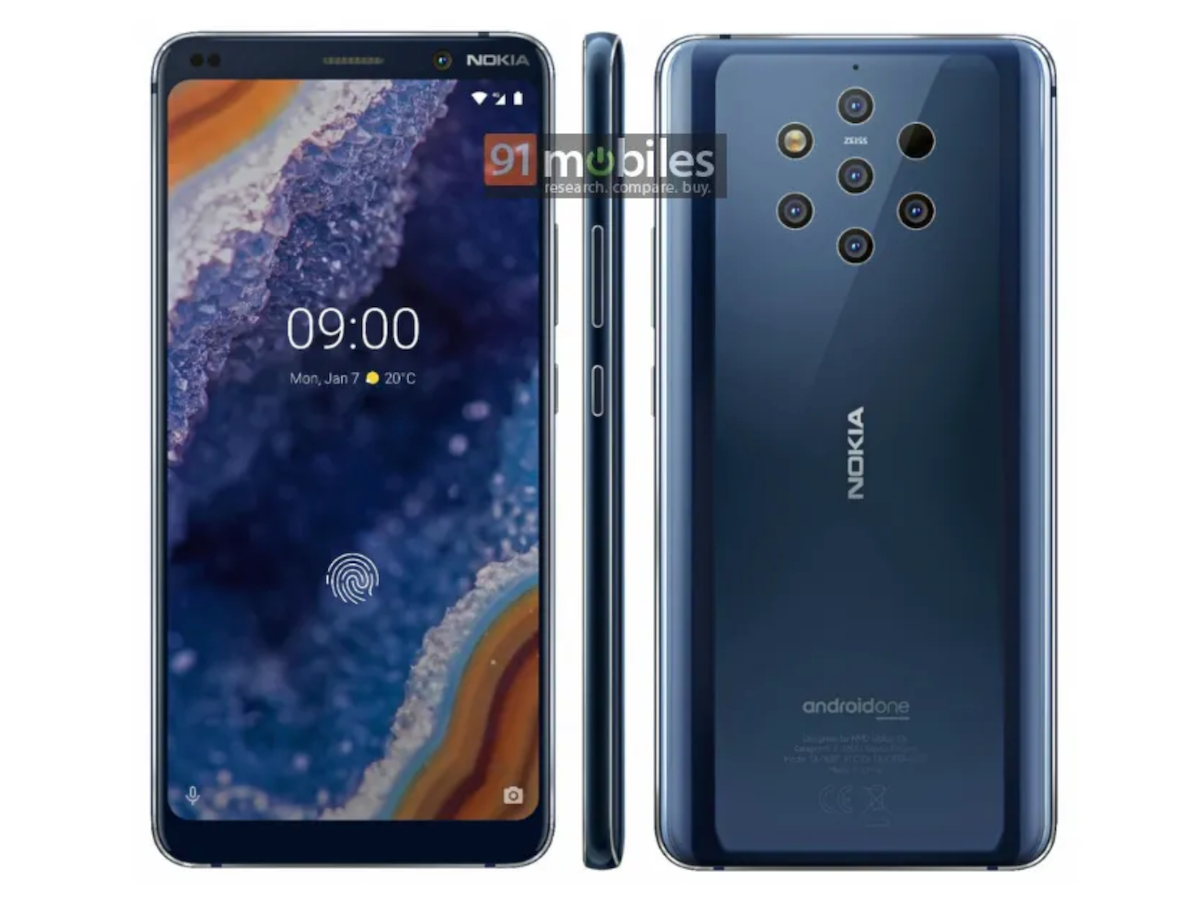 The Nokia 9 PureView will reportedly use a Qualcomm Snapdragon 845 chip for speedy, high-end performance. That's top-of-the-line in the Android space… for 2018.
But with the Snapdragon 855 about to roll out in some major flagships, Nokia's going to look a bit behind-the-times if it indeed sticks with the reported Snapdragon 845. Hopefully the purported delays resulted in Nokia reevaluating that particular component.
We've heard both 6GB and 8GB RAM mentioned in various reports, and it's unclear whether that tally just hasn't been pinned down yet or if we'll see multiple configurations. Likewise, both 128GB and 256GB internal storage have been mentioned, but we'll have to wait and see what the final device carries – and if there are multiple options to choose from.
What you see above is a full set of renders leaked by 91Mobiles in February 2019, showing off the phone from nearly every angle. And yes, it matches everything else that we've seen leak in recent weeks.
Fact or fiction?
We think it'd be a mistake to launch the Nokia 9 PureView with a Snapdragon 845 at this point, especially at the rumoured price point we've heard.
What kind of cameras will the Nokia 9 PureView have?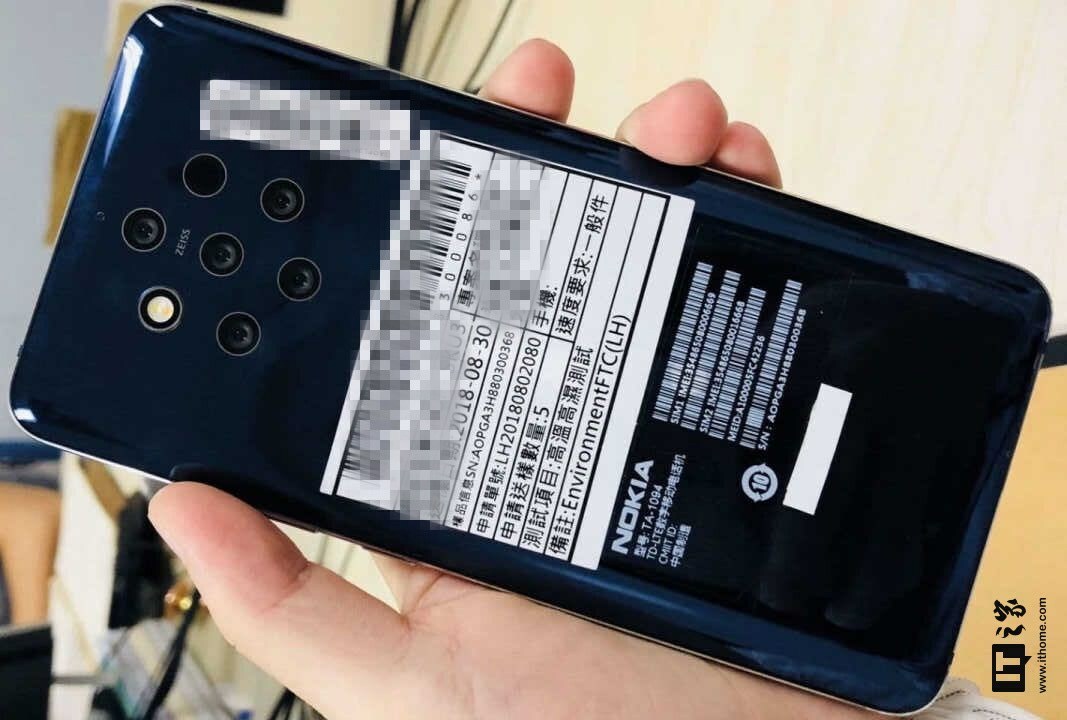 Nokia once led the pack when it came to smartphone cameras, but that was ages and multiple owners ago. Today, it's all about Huawei's industry-leading, triple-camera Mate 20 Pro setup.
But what if Nokia went even crazier with the Nokia 9 PureView? Early rumours about a purported penta-camera approach packing in five cameras on the back seemed completely absurd. But look above and you'll see a supposed Nokia 9 PureView leak (via IT Home) with five – count 'em, five – cameras on the back, along with the flash and sensors. And every leak since has only confirmed this approach.
That'd be wild, if true. Gizmodo speculates that maybe it points to the ability to adjust the focal depth of photos after they're taken – much like the new Apple iPhone XS and iPhone XS Max can do.
Interestingly, Phone Arena notes that the handset pictured has already been certified for use in China as of May, so it's either legit… or someone's using the identifying info from another handset to try and sell this as being real.
Fact or fiction?
We're certain of this now, given all of the leaks over the last few months.
Is there anything else I should know about the Nokia 9 PureView?
Recent leaks point to a huge 4,150mAh battery pack, which nearly matches the powerhouse 4,200mAh cell in the Huawei Mate 20 Pro. It's also expected to have wireless charging.
Naturally, you can also expect Android 9 Pie out of the box, since anything less in 2019 would be madness. It's slated to be an Android One phone, too, which means it runs near-stock Android, won't have a lot of unnecessary pre-loaded software, and is guaranteed to receive two years' worth of updates. Nice.
What you're looking at above is reportedly a leaked trailer for the phone, discovered by MySmartPrice. Well, it's either a real trailer, or an incredibly convincing fake.
Fact or fiction?
A one-of-a-kind camera, huge battery, dazzling design, top-of-the-line display, and loads of power? Sounds like of a heck of a flagship, if true – but that's a big "if" right now. In any case, we're certainly excited to see what happens… and hopefully it'll debut soon, as teased.