iPhone XS review
Seems pretty similar to the iPhone X until you look real close...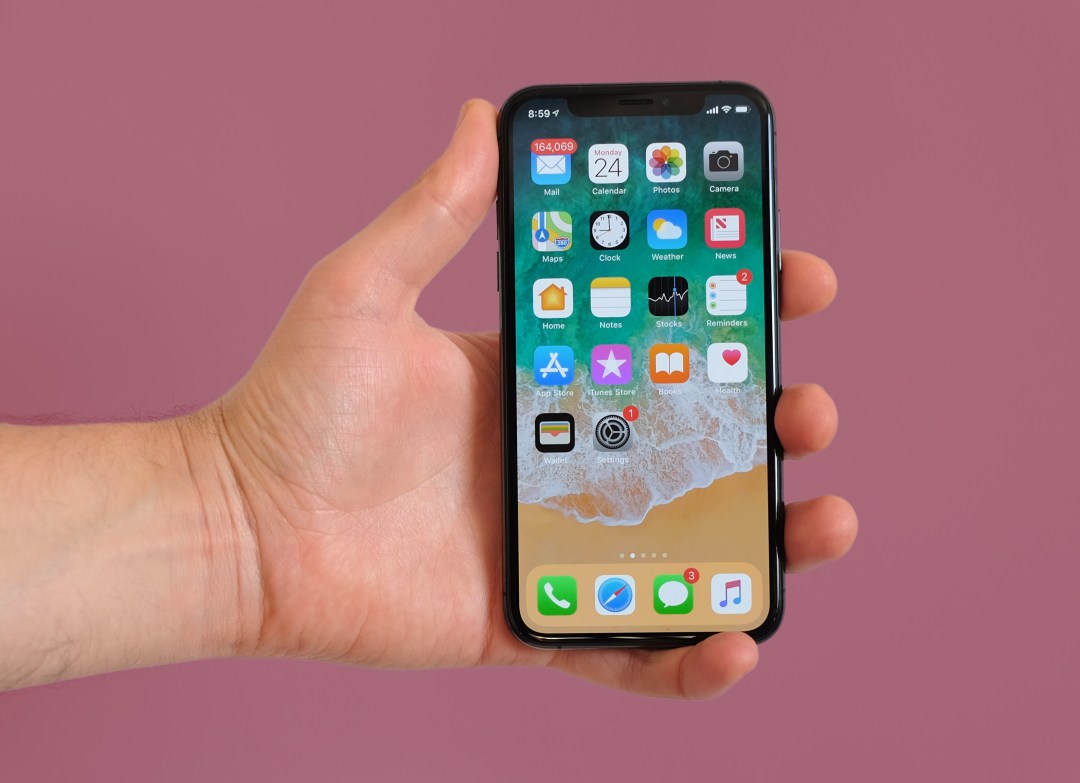 No, Apple hasn't gone off the reservation and made an "extra small" iPhone for children who can, inexplicably, afford a £1000 phone.
The iPhone XS is the follow-up to the iPhone X, Apple's previous showcase for everything new and shiny in iPhone land. So what's the difference?  
The iPhone XS is the same size, the same price, has the same underlying screen tech. But some parts are better than ever. A new camera ramps-up the quality of your pics at day and night, and there's a more powerful engine under the hood.
The £999 starting price is enough to induce vertigo in some, and battery life is passable and nothing more. But when was the last time we didn't have to charge an iPhone every day?
DESIGN: Seeing double
The iPhone XS's job isn't to offer something brand new. That is down to the bigger iPhone XS Max and the mid-tier iPhone XR. This phone looks and feels just like the iPhone X. It's shiny steel on the sides, glass on the front and back.
The iPhone XS is also the smallest of the three new iPhones, the obvious choice if you can spend big and want classic iPhone pocket-ability. It's no monster-size phone, despite the oversize price.
The iPhone XS's notch doesn't look unusual anymore either. Androids of all sorts have them these days. And your colour choices are the familiar white/silver, Space grey and gold.
So what's special about this phone? Apple still has the most advanced face unlock feature going. Most Androids just use a front camera. Some have a bit of IR jazz as well, for better results in low light.
Apple's Face ID uses 3D scanning and it'll recognise your mug if your head is tilted or if you wear glasses. It's quite brilliant, and is even designed to keep up if you start growing a beard, wearing glasses or put on a few pounds. Thankfully, the iPhone XS won't tell you if it notices the latter, but who knows what the next version of iOS has in store.
The iPhone XS also has great little speaker system. There's one driver on the bottom, another in the earpiece. This duo is loud, and like the Galaxy S9 phones there's even a hint of real bass to make kick drums sound vaguely as they should.
The usual Apple annoyances remain, mind. There's no headphone jack and the included earphones somehow manage to make ambient noise sound even louder than when they're not worn. And non-expandable storage means you should be fairly careful about the model you pick. A grand only gets you 64GB, and the top-end 512GB version is an extra £350. Ouch.
Screen: Business as usual
You need to buy one of the ultra-premium models if you want to experience Apple's great Super AMOLED screens, though. It's a 5.8-inch 2436 x 1125 display.
Colour calibration is excellent, top brightness is superb and if you switch True Tone on, the white balance shifts to suit the ambient lighting. It makes the iPhone XS look pretty "warm" indoors, but the screen is right up there with the best Samsung has to offer.
It's enough to make us think about the Max upgrade: you get more screen inches to help you appreciate all that display brilliance.
Like other iPhones, there's also a Night Shift feature that cuts out some of the blue light from the display at night, to help those late Facebook binges from spoiling your sleep completely.
Software: Less is more
iOS 12 adds another feature intended to make iPhones that bit more healthy too. It's called Screen Time. This is the nanny state part of iOS. It lets you limit how much time you're allowed to spend in specific apps, and can shut down access to all but a select few apps after a certain time.
This bit is called Downtime. That's right, Apple's £1000 phone offers ways to make sure you use it less. But then a lot of us probably need this these days.
Screen Time and Downtime aren't specific to the iPhone XS. No parts are, really.
It's the camera, the design, Face ID, the cameras and the processor that make the iPhone XS part of Apple's ultra-pricey cool kids' club.
That processor is the Apple A12 Bionic, a tweaked version of the A12 used in the iPhone X. It scores 11570 in Geekbench 4. That's around 25 per cent more than top Androids like the Samsung Galaxy S9 and OnePlus 6, although gains over the iPhone X are much smaller.
Still, it's a beast of a phone you can expect to feel fast for years.
Camera: All the range
If you're an iPhone X owner who likes to upgrade every year, lucky thing, you'll probably notice the difference in the cameras more than that processor bump. Initially the two sound quite similar.
The iPhone XS has a 12-megapixel main sensor and a secondary 2x zoom one on the back, and a 7-megapixel camera on the front.
That main 12-megapixel sensor is bigger this time around, though, and this lets the iPhone XS take much better night photos than last time. They're sharper and more detailed.
As OIS (optical image stabalisation) is on-board, taking in-focus pics is a cinch too. The iPhone XS doesn't have the magic wand effect of the Huawei P20 Pro, which can take incredibly good handheld night shots if you have a few seconds to spare.
And Samsung's best are perhaps a hair sharper. But this is easily the best iPhone camera to date.
Low-light photos don't really seem to be the focus here anyway. Dynamic range is. This determines how much detail you'll see in the darkest and lightest parts of and image. And great dynamic range stop you from seeing blown-out areas in, for example, bright clouds.
Few phones can capture those dramatic-looking clouds and shots taken directly into the sun as well as an iPhone XS. And you get to see this right in the image preview — as usual Apple has better image preview fidelity than anyone. What you see if pretty much what you'll get.
There is a bit of flattening of mid-tones, which makes some photos look less punchy than those taken with a rival Samsung. But you can always boost contrast a bit after shooting if that's the look you're after.
The iPhone XS is also one of the most fun phone cameras to use. It's just so quick and responsive, with better consistency of shooting speed than just about any Android.
Don't forget you have a 2x zoom and Apple's great portrait mode to play with too. This blurs out the background for more dramatic-looking shots. You get the same dynamic range benefits with the selfie camera too, although fine detail does get pretty soft with glum indoors lighting.
It is good, very good, but not the best selfie camera around right now.
For video you can shoot at up to 4K res, 60fps. However, as usual if you want the smoothest footage you might want to stick to 1080p. The iPhone XS will stabilise 4K, but it works much better at lower res.
Battery life: One Direction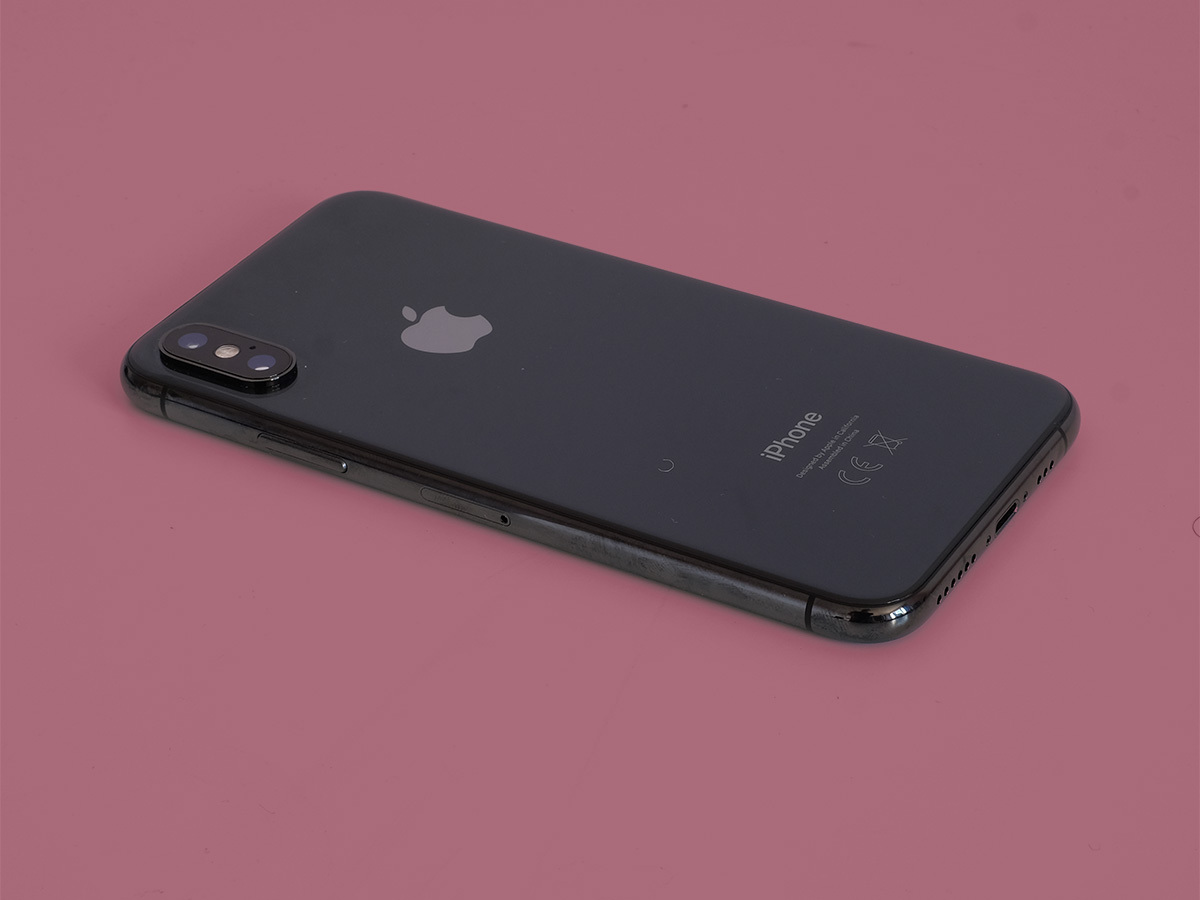 The iPhone XS is fast, smart and takes brilliant photos.
However, it does have bog-standard iPhone battery life. Sure, Apple never promises us two days of use between charges. But here you definitely get a solid day, and that's it.
After a day's worth of listening to a few podcasts, snapping a few pics and milling about on Facebook and eBay, the iPhone XS's level is always left circling the drain before midnight.A few times I've had to give it a late afternoon top-up just to make sure it lasts until bedtime.
Lots of Androids, including the Huawei P20 Pro and Samsung Galaxy S9+, last significantly longer. Still, a reliable full day's worth of mid-level use is what most of us need.
And that's just what we get. The phone has a 2658mAh battery, and fast charging that gets you to around 50% charge in a half-hour. Like the iPhone X, wireless charging is in too.
There's still no sign of Apple's own AirPower wireless charge pad, mind, which we were promised ages ago.
The iPhone XS verdict
The iPhone XS is the least dramatic of Apple's 2018's iPhones.
It's not ultra-big like the XS Max. It's not a brand new line like the XR. This is the iPhone X, with some new bits crammed-in.
However, there's enough going on here to make it a significantly better mobile than the iPhone X. Namely, it can take better pictures and there's more power on tap.
Sure, almost every iPhone XS owner will wish it had better battery life at some point. But that's nothing new for previous owners of standard-size iPhones.
Huge thank you to Mobile Fun for tbe sample loan. Take a look at their cases here.
Stuff Says…
Familiar on the outside, hidden treats on the inside. This is the iPhone X, but better.
Good Stuff
Awesome camera
Powerful
Top-quality screen
Bad Stuff
Similar to iPhone X
Battery life could be better
The price, eh?