CES 2023: 11 tech trends we spotted at the world's biggest tech and gadget show
All the major 2023 tech trends you can expect to see over the coming months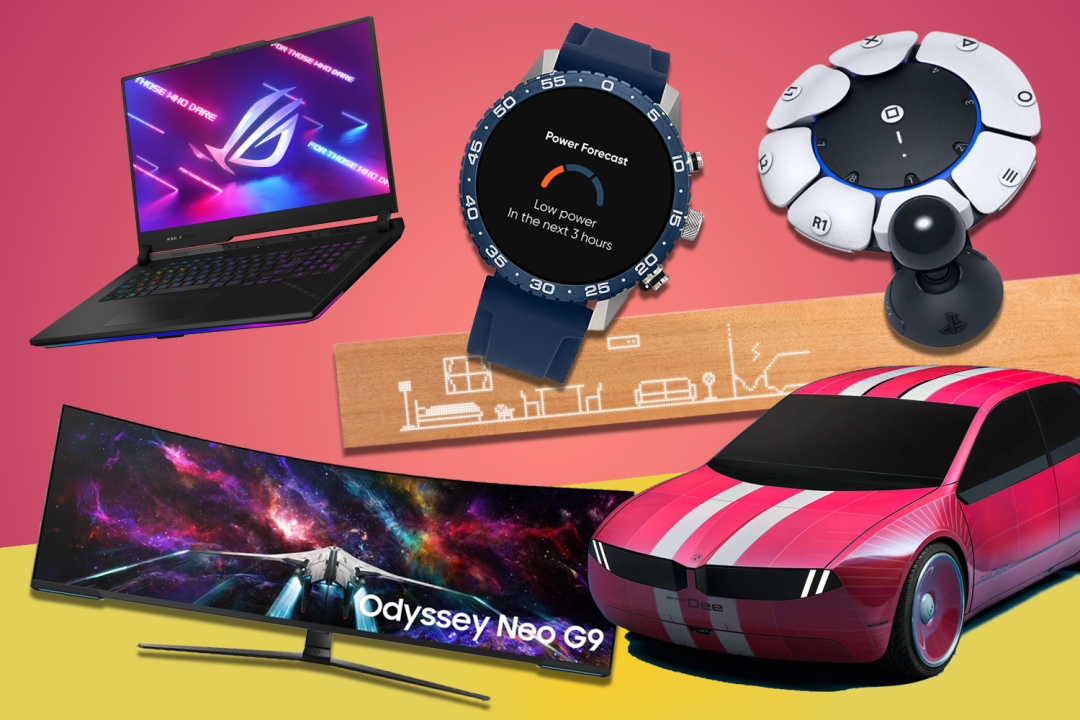 The Christmas decorations are down, the turkey is a distant memory, and the endless halls of Las Vegas are brimming with countless tech treasures. That's right — CES 2023 is back, and we're covering all the latest and greatest tech both live from the show floor, and remotely.
While we've already rounded up our 10 best products from the world's largest tech show, we thought we'd also pull together some 2023 tech trends we've spotted as a result of our coverage.
As with all trends/predictions, we make no guarantees that all of our observations below will take off this year. But hey, there's nothing wrong with an educated guess, is there?
---
Weird and wonderful notebook screens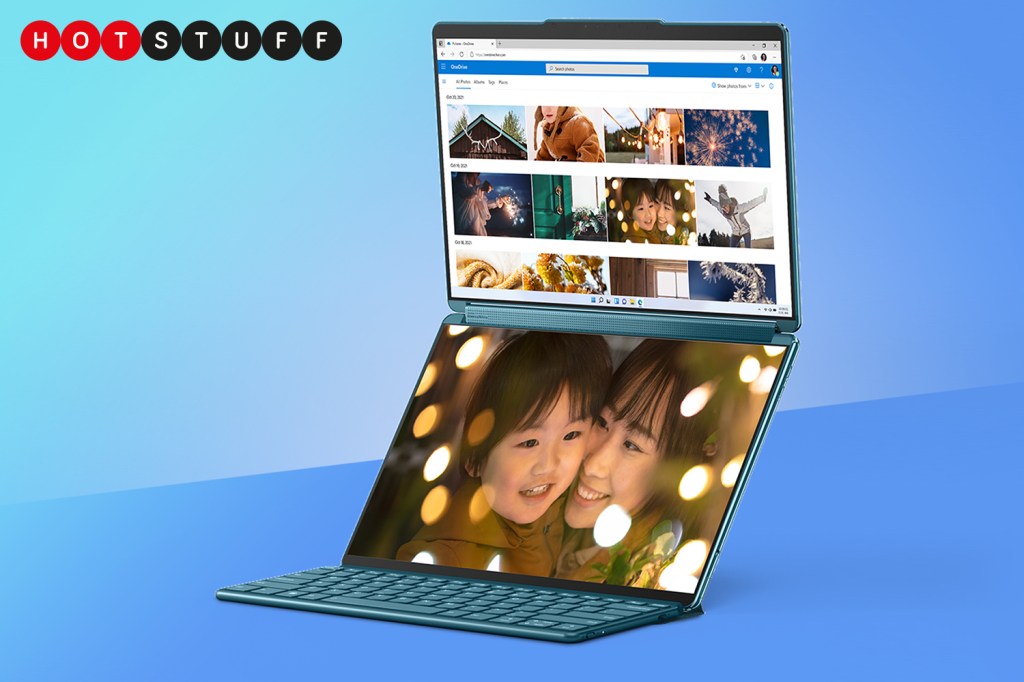 If there's one thing CES 2023 isn't short of, it's laptops. It's impossible to walk around the show floor without being bombarded by countless notebook announcements, and this year, beyond raw specs, it's the screens themselves that are making a splash. Take the bonkers dual-screen-toting Lenovo Yoga Book 9i above. It's got two 2.8K 13in OLED displays. Two. Talk about a multitasker's dream.
If you'd rather stick with one display with the added bonus of glasses-free 3D, Asus has you covered with its ProArt Studiobook 16 too. Its new Spatial Vision OLED panel brings major fidelity improvements to the glasses-free 3D experience, which means it should be much more pleasant for your eyes than, say, the likes of the low-resolution Nintendo 3DS.
And if you want something a little more traditional, yet still innovative, there's always the new Razer Blade 16. Its party trick consists of an impressive dual-mode display that lets you easily swap between two useful modes — UHD+ resolution at 120Hz while working and watching videos, and Full HD+ at 240Hz for super-speedy competitive gaming. Clever stuff.
Throw in laptop screens that are brighter than ever, and we find ourselves in a situation where people will likely be choosing their next notebook based on what fancy tricks their displays offer, covering all the bases from creator to gamers, and everything in between.
---
Accessible gaming
In 2018, Microsoft released the Xbox Adaptive Controller — a customisable controller experience designed to help differently-abled gamers find a more comfortable bespoke input experience. And thanks to Sony's recently unveiled Project Leonardo controller kit, PlayStation fans can also now mix and match swappable components for a more comfortable gaming experience.
Components include stick caps and buttons, which can be relocated around a main circular controller unit, with options for attachable analogue sticks too. All buttons can be mapped to any function as well, making it a superb tool for letting gamers customise the way they interact with their consoles.
Overall, it's a trend we definitely want to see take off and evolve — especially with more solutions for both PC and handheld gaming as well.
---
Desktop-crushing laptops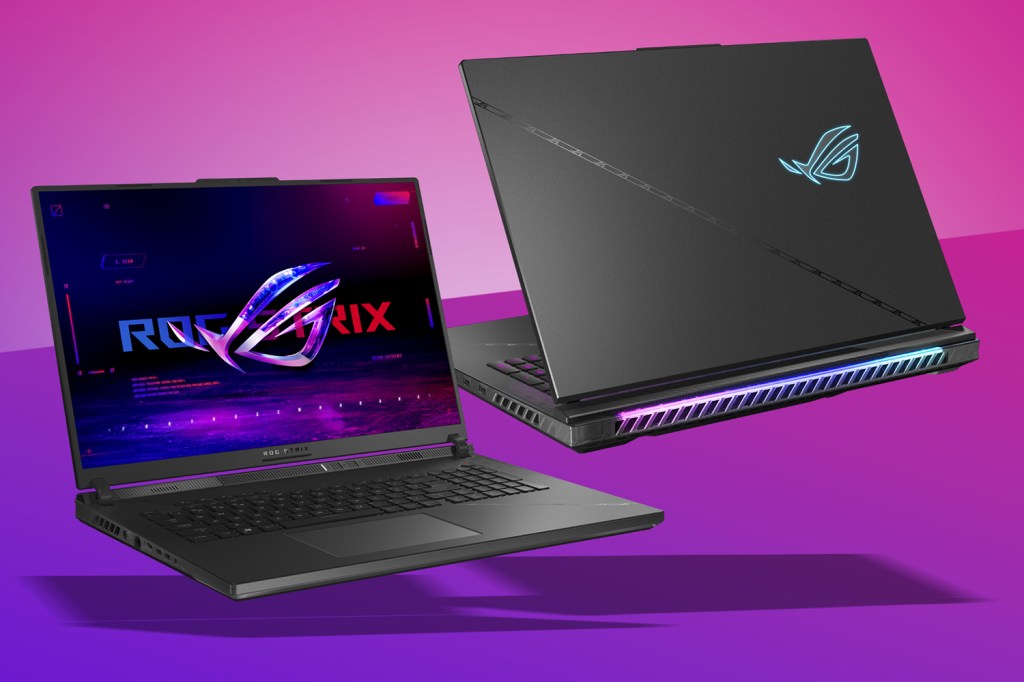 Okay, so maybe new gaming and creativity laptops that are more powerful than their predecessors is a bit of a stretch in the trend department — but the new hardware shown off at CES is just so damn powerful, that we can't help but include them in our list.
Thanks to the advances made by Intel and Nvidia in their respective CPU and GPU innovations, we've seen a whole host of laptops at CES that are capable of absolutely destroying the average desktop gaming rig.
It's all thanks to the power of Intel's 13th Gen processors and Nvidia's RTX 40 series mobile graphics cards. With many laptops from the likes of Alienware, Asus, MSI, Razer and more all sporting ridiculous specs like i9 CPUs and 4090 GPUs (combining more power with increased efficiency, no less), we can only stand back and marvel at how far things have come since the overheating giant slabs that made up the gaming "laptops" of yesteryear.
The only thing that hasn't changed, are the price tags — prepare to part with astrological sums of money for the highest-end offerings.
---
Tech-packed cars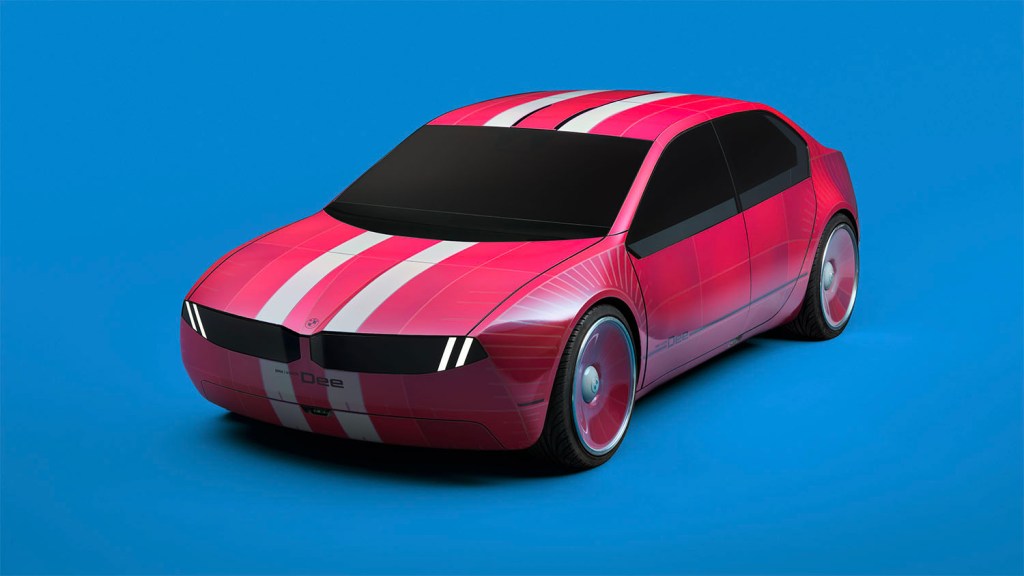 Both BMW and Sony Honda Mobility have shown off cars at CES that are stuffed to the brim with tech — and it's not looking like the usual vaporware fluff either. Thanks to their respective work, we can expect to see a bunch of high-end tech trickling down to vehicles over the next few years.
BMW's iVision Dee, for example, builds upon last year's black and white colour-changing iX Flow by now incorporating panels that can instantly change to a choice of 32 different colours. The theme of personalisation continues within, with a head-up display that wraps along the entire length of the windscreen, for the ultimate virtual content experience (that can, thankfully, be adjusted to your liking).
Sony and Honda's partnership saw the reveal of their first Afeela-branded car, which consists of a sleek, curvy body, and all sorts of tech ranging from digital mirrors and multiple cameras, to various sensors, screens and more. It's all powered by Qualcomm's Snapdragon Digital Chassis tech, with AI wizardry thrown in for good measure.
Ridiculous (in a good way) monitors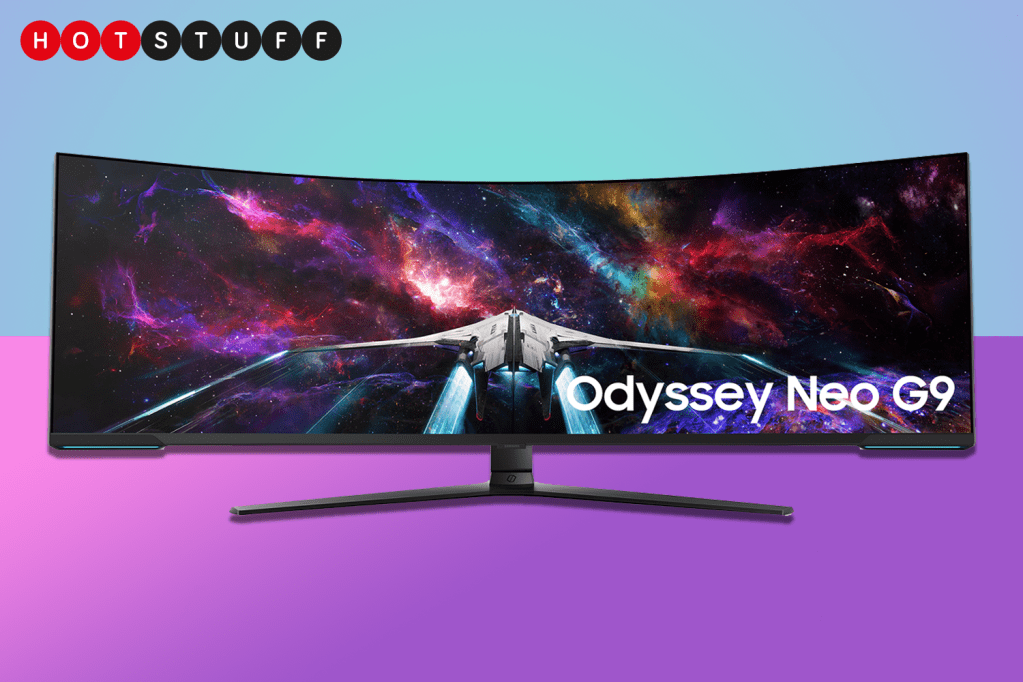 We hate to talk about another screen trend, but hardcore gamers will definitely want to be kept in the loop with some of the monitor announcements made at CES. Samsung made one of the biggest impacts (literally), with its insanely-sized, world's-first dual UHD gaming monitor, which measures in at a curvy 57-inches, with a crazy 7680 x 2160 and ultra-wide 32:9 ratio to boot. The Odyssey Neo G9, to give it its full name, also has a blistering 240Hz refresh rate, though that pales in comparison to Alienware's latest display:
The Alienware AW2524H, to give it its full, dull name, appears to be rather bland at first glance, with a paltry 24.5in, Full HD screen bogging down its spec sheet. Glance over to the refresh rate section though, and you'll be forgiven for double-taking. With support for 500Hz, it's miles ahead of the competition.
With a very niche use case for only the most serious competitive gamers, it certainly won't be for everyone. But if you want that extra edge in something like Apex (or simply the admiration of fellow spec fiends), nothing else currently comes close.
---
What's the Matter?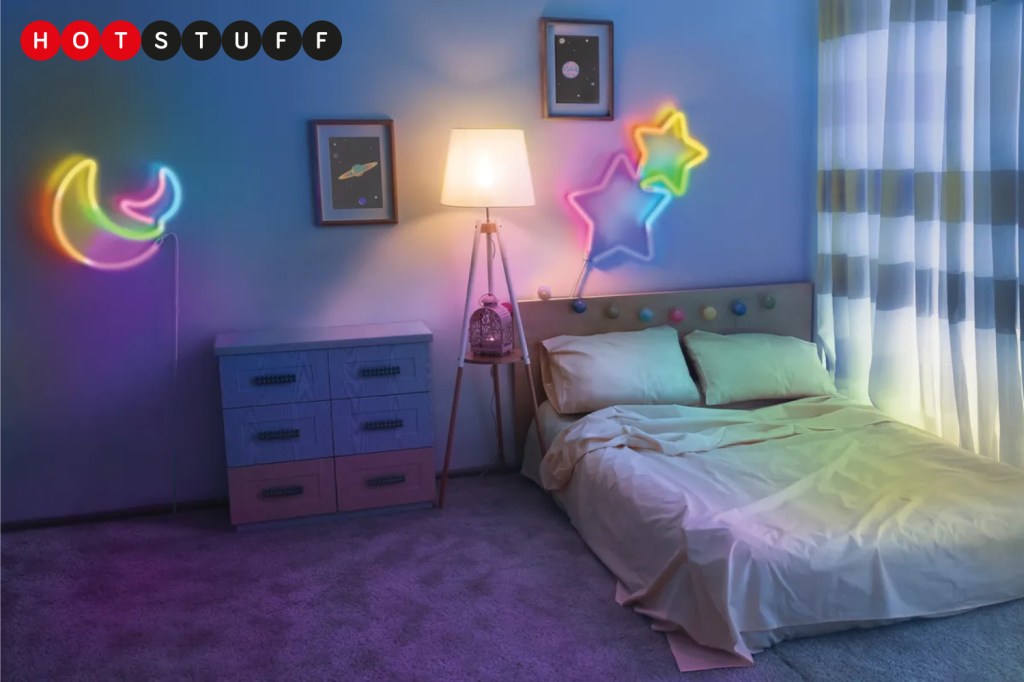 If you haven't heard of Matter yet, don't worry — you'll soon be seeing it plastered over all sorts of tech packaging this year. Without diving into the nitty gritty, it's essentially a new smart home interoperability standard which, basically means that all Matter-certified products and ecosystems will work with each other — straight out of the box, and with minimal fuss. If you lament having multiple apps and hubs for different smart home brands, it's basically the answer to your convoluted smart home woes.
CES 2023 saw a bunch of Matter-supporting smart home products launching, including the minimalist Mui Board — a wooden slab with an invisible touchscreen that acts as a hub controller for your entire smart home.
There's also Samsung's SmartThings Matter home hub/wireless charger combo, along with the new SwitchBot hub and GE's Cync smart lighting devices (pictured above). Oh and, of course, Nanoleaf's latest smart lights too.
---
Decadent white goods
Anyone (with the required vast funds) looking to revamp their kitchen in 2023 will be pleased to hear that there'll be plenty of options when it comes to the most advanced, sophisticated white goods made to date. Naturally, LG and Samsung are leading the pack, with all manner of souped-up kitchen essentials looking to add a dash of clever chic to your home.
Samsung, for example, has shown off a monolithic four-door fridge, complete with a huge vertical 32in screen for watching media, viewing photos, enjoying apps, and more. The company also revealed its new Bespoke AI Oven, which has a built-in camera capable of recognising up to 80 different dishes, so that it can make automatic adjustments for a perfect finish.
Not to be outdone, LG has also launched a giant four-door fridge, opting to choose two door panels that can become transparent at a quick knock, instead of a display. The usefulness of this feature will, of course, depend on how taxing you find opening a fridge door. Elsewhere, there's an oven and a microwave (both with built-in cameras as well), along with a washer and dryer with 7in touch panels.
---
Long distance calls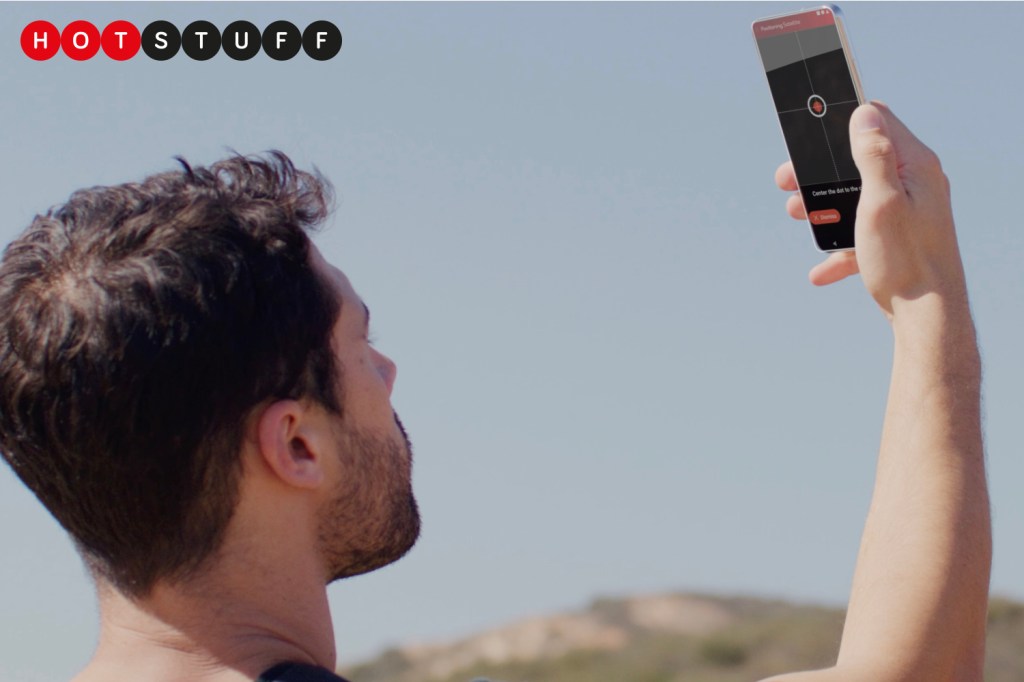 It won't be long before Apple iPhone 14 owners will have to stop gloating about their ability to make Emergency SOS communications via satellite. The company that has decided to douse the flames of their smugness is Qualcomm, thanks to the launch of its new Snapdragon Satellite service.
It enables two-way messaging via satellite connections, thanks to a partnership with Iridium's satellite constellation. Truly global coverage from pole to pole has been promised, though you'll need a clear view of the sky to make it work. Don't expect to enjoy 4K video calls either — basic two-way messaging and SMS will initially be on the cards due to data constraints.
Expect the new feature to land on Android devices running the new Snapdragon 8 Gen 2 chipset in the second half of 2023, and we could even see satellite features make their way to smartwatches and tablets in the near future. Garmin is also set to start implementing the tech in its premium trackers, so watch this space.
---
Spaced out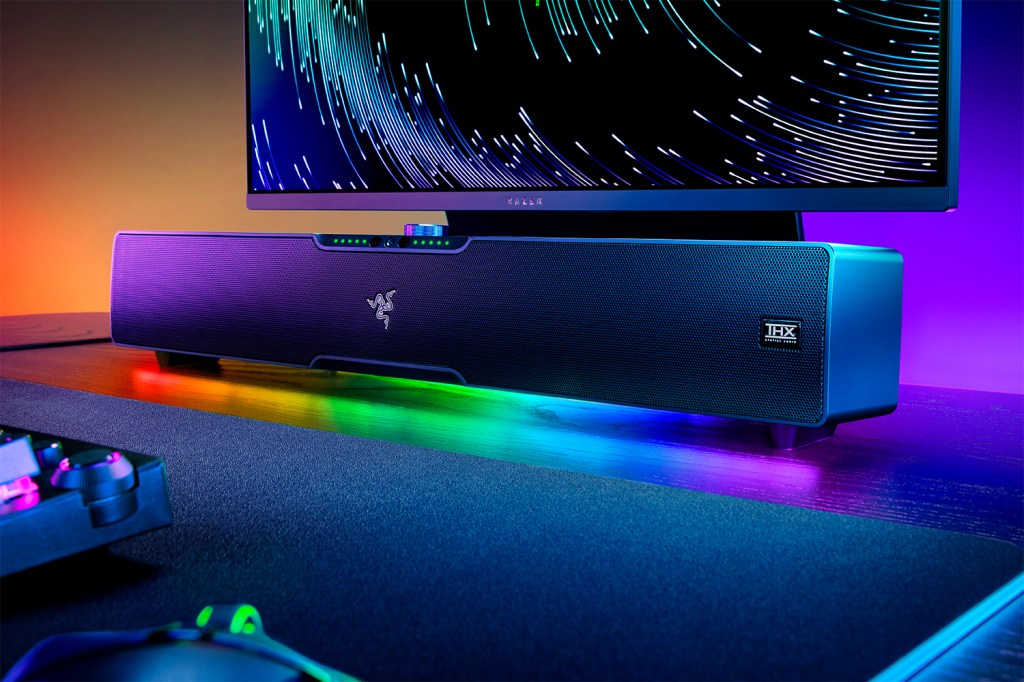 Soundbars aren't exactly classified in the same exciting category as, say, AI-powered rocket boots, but they play a vital role in our enjoyment of media nonetheless. This year, we can expect even more devices to play around with recreating wider, more immersive sound, without the need for you to have a bunch of unsightly speakers hugging your walls.
Take Razer's freshly-announced Leviathan V2 Pro. Yes, it's naturally crammed with enough RGB lighting to kickstart a unicorn rave, but that's not what makes it special. Instead, we're more interested in the audio wizardry lying beneath its compact chassis. Built-in AI-powered cameras track your position, allowing sound to be precisely beamed towards and around your head, to help provide a permanent, perfect audio sweet spot that's capable of tricking your brain into thinking that you really can hear those enemy footsteps behind you.
JBL, too, launched a spatial audio-focused soundbar, albeit one with less gamer bling. The JBL Bar 1300 is the company's most advanced offering to date, boasting an impressive 15 channels for immersive Dolby Atmos and DTS:X 3D surround sound goodness. And if you do want to get a little more physical, there's also the option to hook up a wireless sub and two rear speakers for even more oomph.
---
Safety first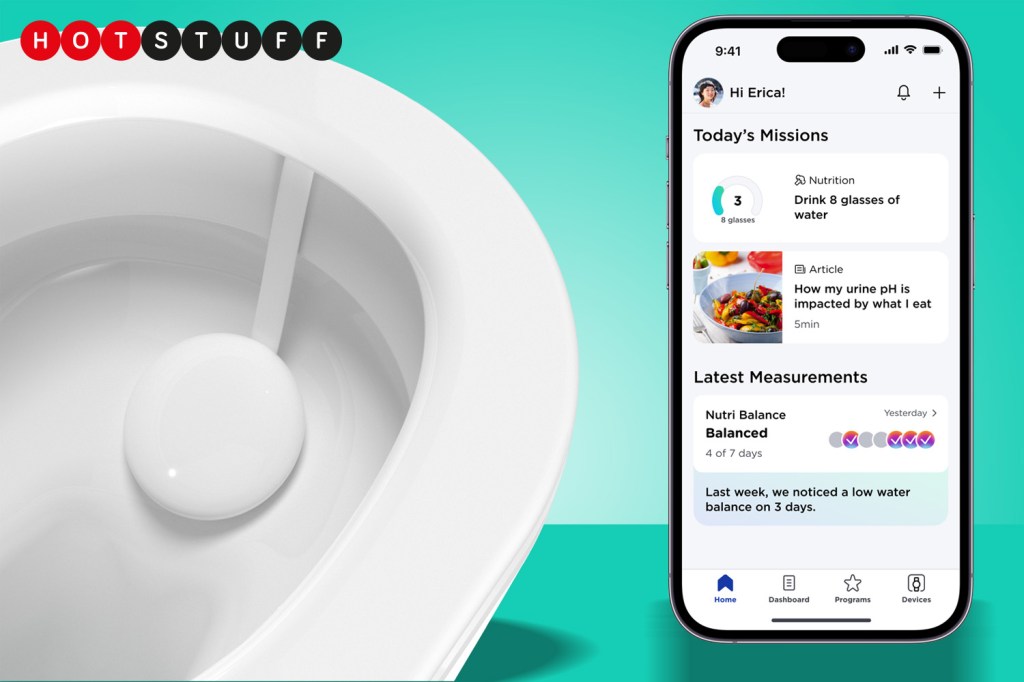 Without getting bogged down in doom and gloom, the past few years haven't exactly been a walk in the park for anyone, which has pushed health and comfort to the forefront for most of us. With that in mind, there have been a few products released at CES this year that look to offer peace of mind (while, of course, hoping to net some cash in the process).
The first of these (and perhaps a contender for one of the most unusual gadgets at CES this year), is the Withings U-Scan. It's a device that sits inside your toilet bowl, with built-in sensors capable of analysing your urine. Different pods can be used depending on what your goals are, from tracking menstruation to assessing your hydration and nutrition.
Then we have the horrifically-named Citizen CZ Smart YouQ — a Google Wear OS-powered smartwatch that uses NASA alertness tests and IBM's Watson AI to help measure your alertness and health levels, before making suggestions on how to improve your results.
Nextbase's new iQ dash cam also wants to make sure you're safe, thanks to its ability to use its built-in AI-driven camera to alert you if it thinks an accident is about to happen. It's also a formidable feature-packed dash cam in its own right, with multiple cameras and features to cover practically every need.
Lastly, Ecoflow revealed a trio of devices designed to make life easier, both during normal everyday use, and for emergencies. Well, its new robot lawnmower/leaf sweeper might not count as an emergency device, but there's no denying the mental health benefits that a well-maintained lawn can provide. It's the portable battery-powered AC/heater unit and fridge/ice-maker devices, though, that will be incredibly welcome if there's ever a power cut. Though they'll be a godsend for camping trips too.
---
Brighter TVs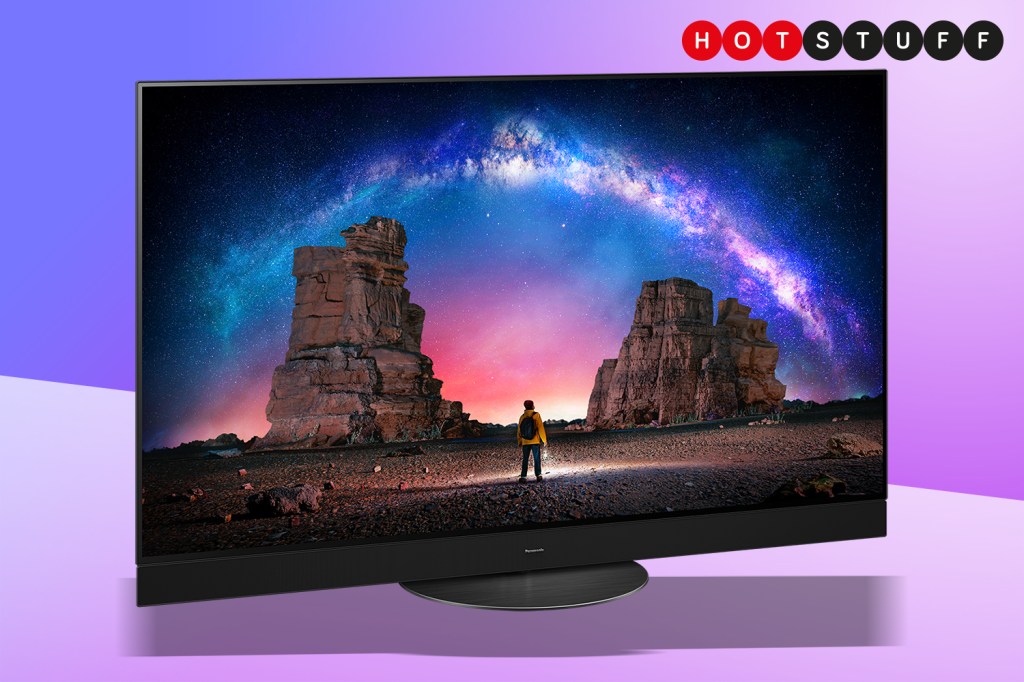 It might not sound groundbreaking, (and maybe it isn't), but brighter TV screens are definitely a trend at this year's show, and we'll all be sure to benefit from a more comfortable viewing experience — particularly in sunlit rooms.
TV launches from the likes of Samsung, LG, and Panasonic have all boasted their brightest screens to date. which brings a plethora of viewing improvements for an even more immersive experience. OLED panels in particular (which have traditionally suffered from lower brightness levels), will be a real treat to behold over the coming year.